Ajiki Shrine is in Toyosato-cho.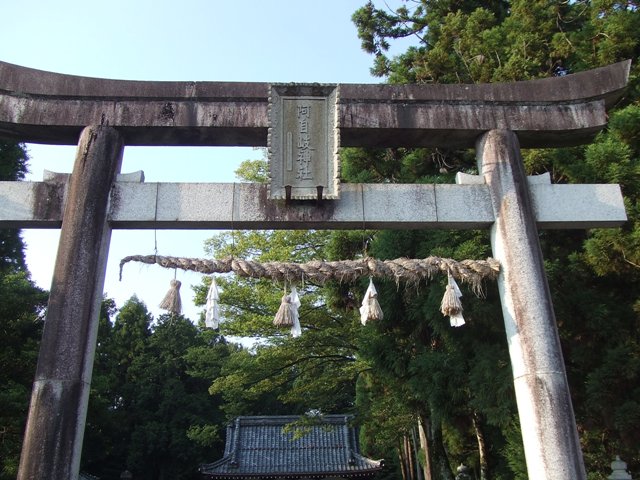 It is said the name Ajiki is the one of Torai-jin. Torai-jin is the people who immigrated from the direction of the continent, like Korea, China, and even as far as Persia, from 4th to 7th century.
There came a lot of Torai jin in Kansai Area, Osaka, Nara, Kyoto, and Shiga. They brought Japan advanced technologies, culture, and what they believed. There were a lot of Torai-jin living on the east side of Lake Biwa.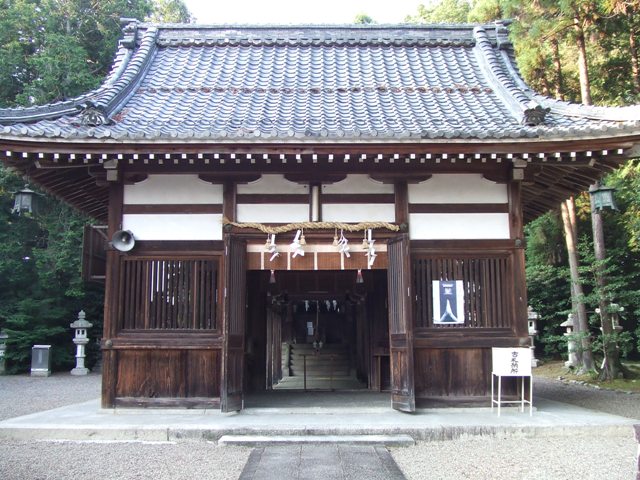 Kansai Area was a very international place. They settled down in Japan and there should be a reason these Torai-jin did not return to their own places.
The architect of this shrine is the one of Edo Era, beginning of 19th century.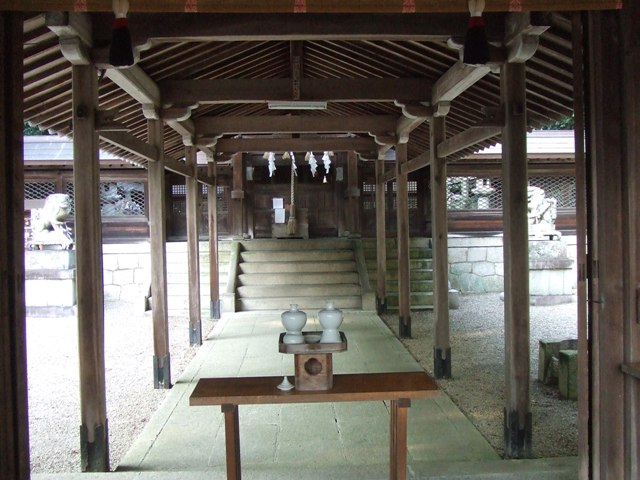 The date when the shrine itself was founded is not sure. It was already exixted in the 10th century's record, but it is not sure when the garden was made.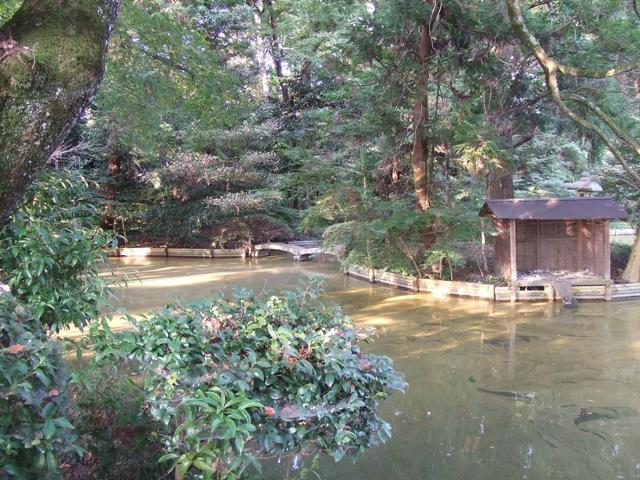 It is considered this is the early stage of Japanese gardens, and one of origins of Japanese gardens.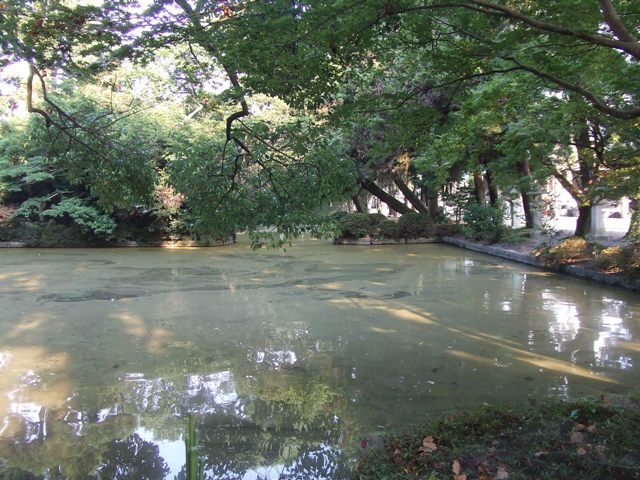 Here came a swan.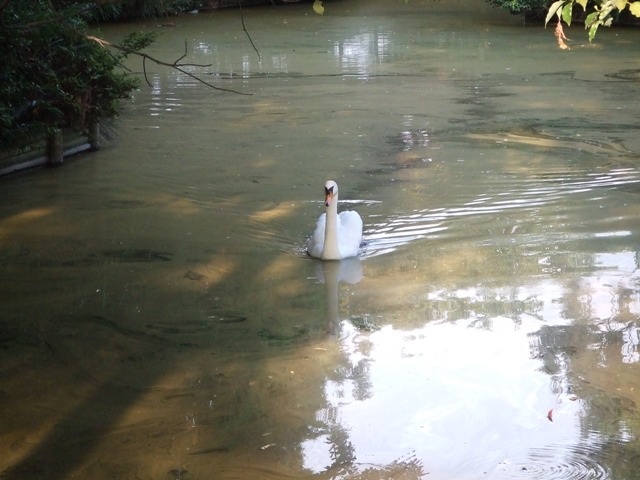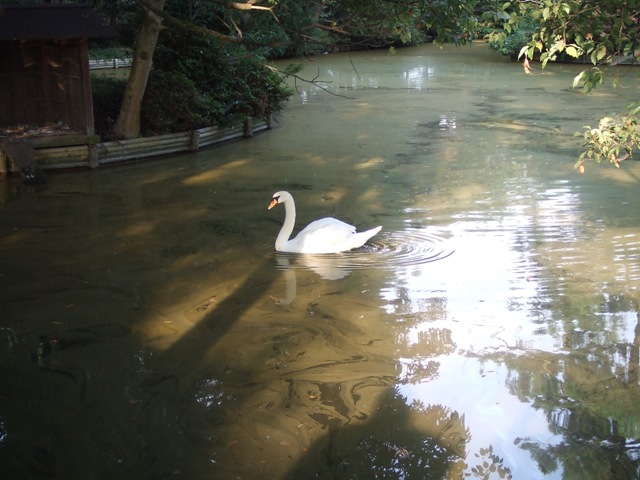 This garden is surely spiritual and mysterious.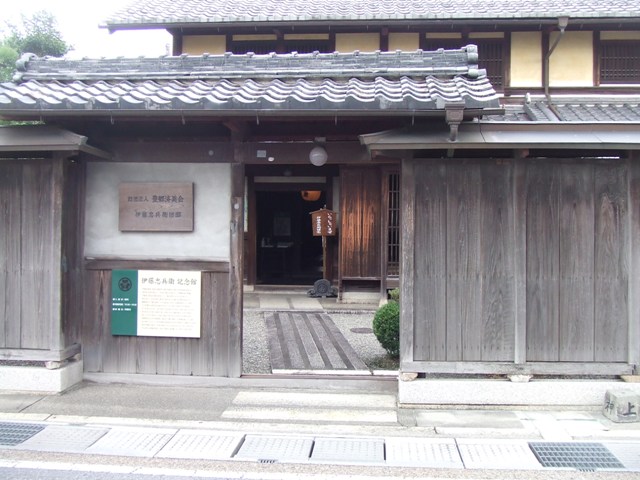 One of the most notable Ohmi merchants, Ito Chubei's home is open to public.
This house was built in 1882, and you can see their life style of Meiji Era over one hundred years ago, as the way it used to be.
As you enter the entrance, there is a room for maids on the left hand side.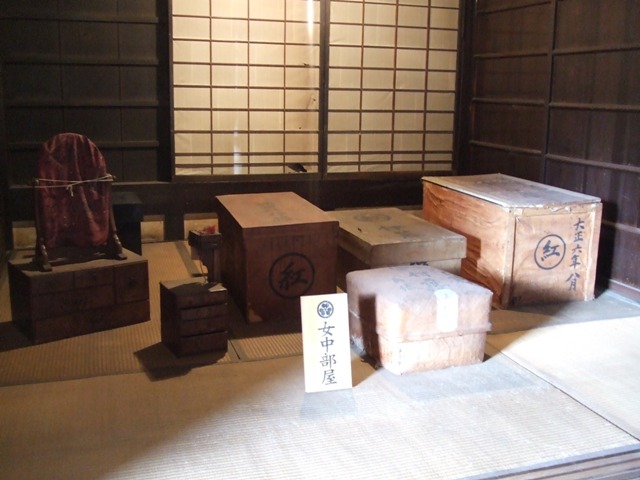 And business section on the right hand side.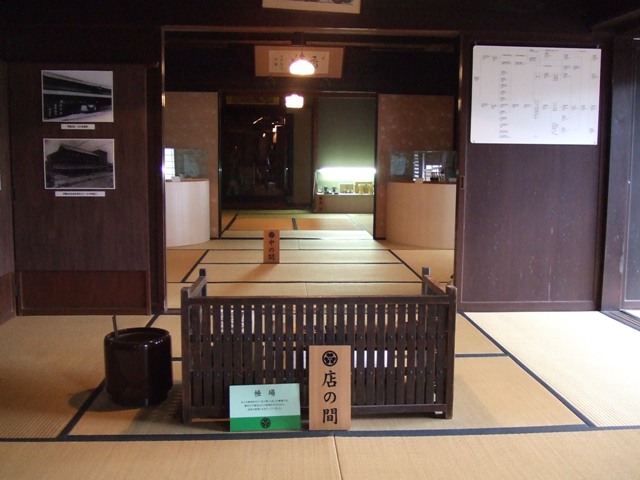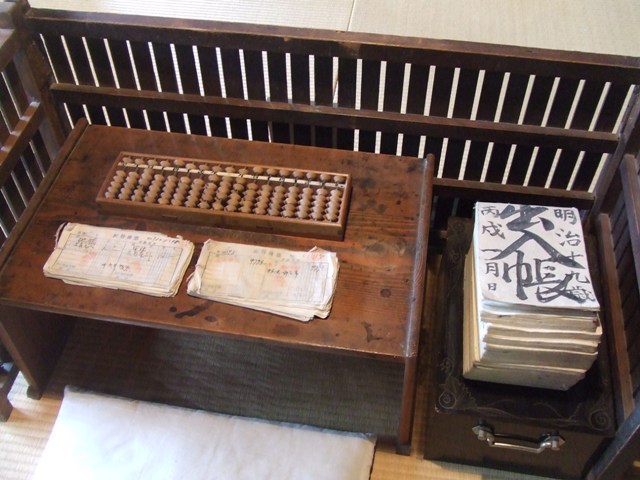 And other rooms.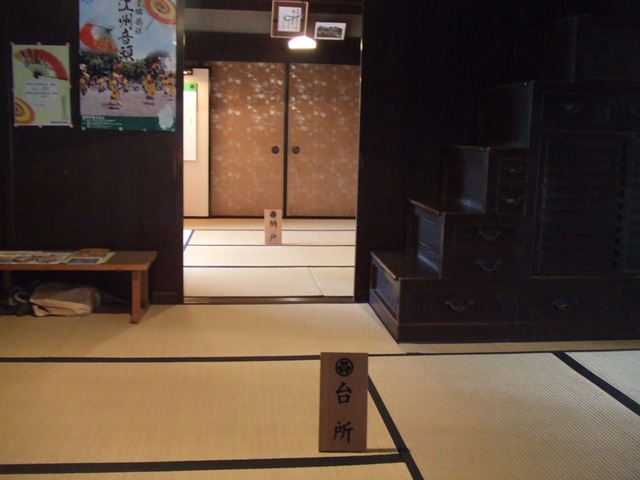 There are more rooms.
Kitchen Area
Stove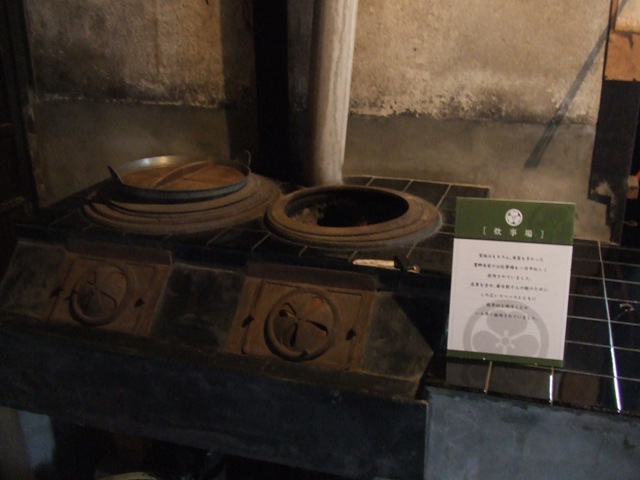 Rice cooker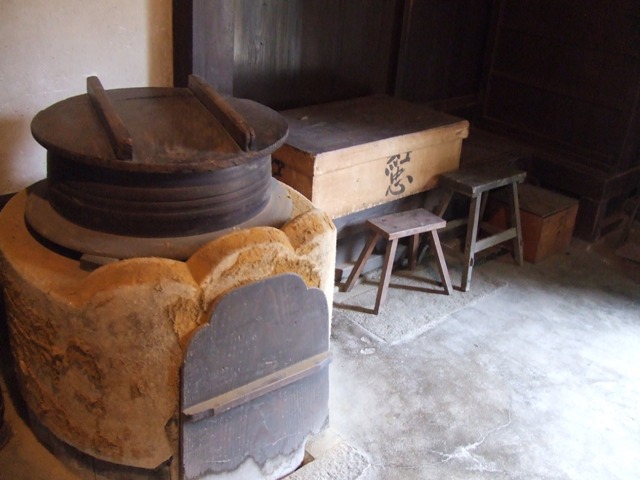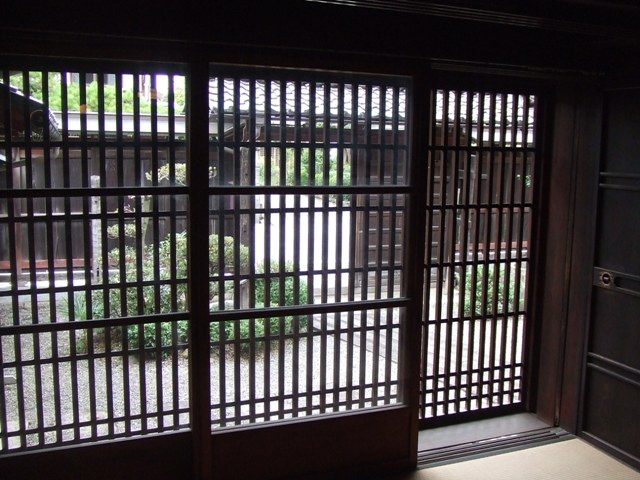 Open 10:00 a.m. to 4:00 p.m.
Closed on Monday
Admission Free
Phone:0749-35-2001
7 or 8 minute walk from Toyosato Station
It is on Nakasen Road ( known as Nakasen-do)
Ohimi Shonin, or Ohmi Merchants' principle is Sanpo Yoshi", which literally means, good for 3 direction. It means business should be good for sellers, good for buyers, and good for society.
Now,
Toyosato Elementary School
has become famous thanks to the Anime, "K-ON!!". Furukawa Tetsujiro paid his fortune to build this school buildings more than 70 years ago.
If you have ever seen the anime, "K-ON!", you know his bust appears.
(see http://indigo05.exblog.jp/12138498)
Furukawa Tetsujiro was also Ohmi Shonin from Toyosato-cho, and worked as a manager for Ito Chu.
Ito Chu is now a corporation's name, and it's the abbreviation of the name, Ito Chubei.
Ito Chubei is a founder of
Ito Chu Corporation
and
Marubeni Corporation
, two of the biggest corporations in Japan.
This is the main building of
Itochu
, located in central Osaka. They have the other main building in Tokyo too.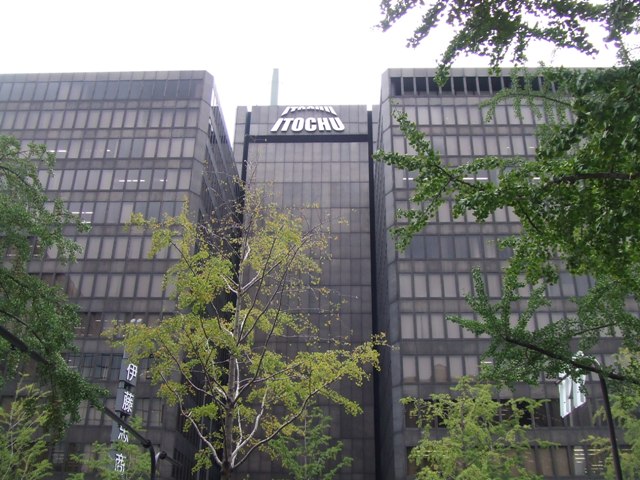 This is the branch building of
Maruben
i, also located in central Osaka. Their main building is in Tokyo.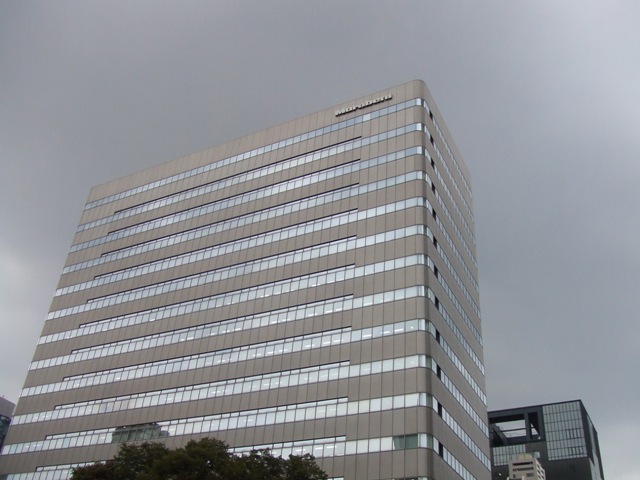 Ito Chubei is from Toyosato-cho, Shiga Prefecture, and once, he was the Mayer of Toyosato-cho.
This is the outside of Ito Chubei's house in Toyosato-cho. Now open to public.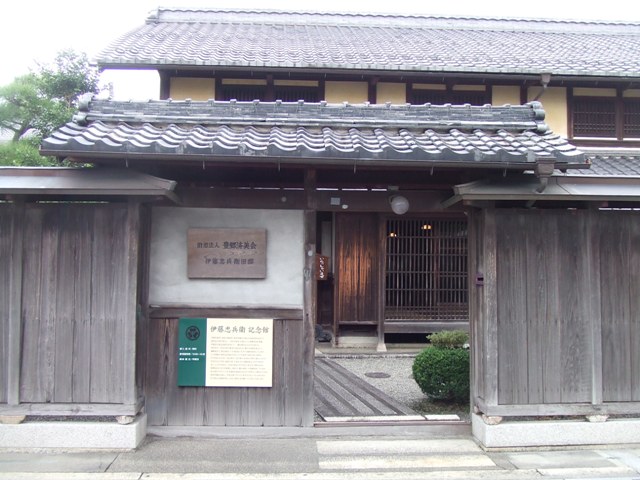 Open Tuesday through Sunday
From 10:00 a.m. to 4:00 p.m.
Admission Free
To be continued.
Ohmi is an old term of Shiga Prefecture. From 15th century to 20th century, a lot of Ohmi Merchants flourished, and many of their business have become big corporations nowadays.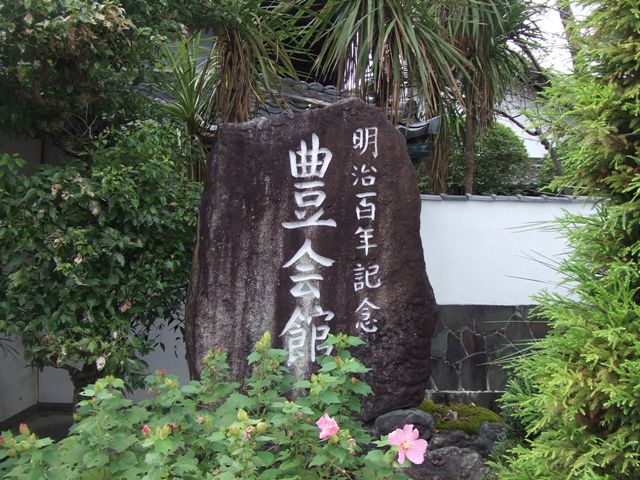 An Ohmi Merchant, Fujino Kahei's home is in Toyosato-cho, Shiga Prefecture. It was called Mataju Yashiki before, but now it is called Yutaka Kaikan.
A part of the mansion remains.
There is a monument which says Prince Mikasanomiya visited here.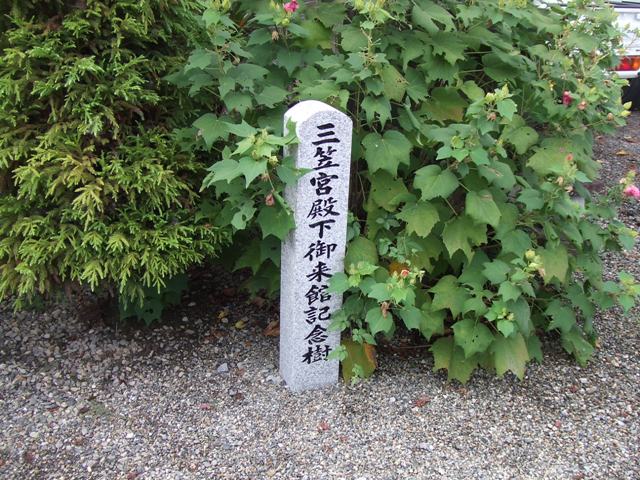 It has a gate and a wall of upper Samurai Class.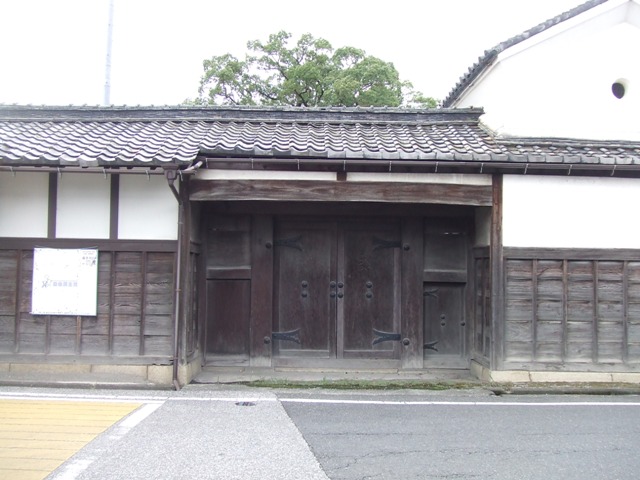 It is said, the Lord of Hikone-han, Naosuke Ii, occasionally visited here to ask financial support, and possibly relaxed here.
This family prospered in trade between Hakkaido, and Shiga, Kyoto, and Osaka.
Fujino Kihei's descendent got successful for canned salmon business.
They had several boats and there is a miniature.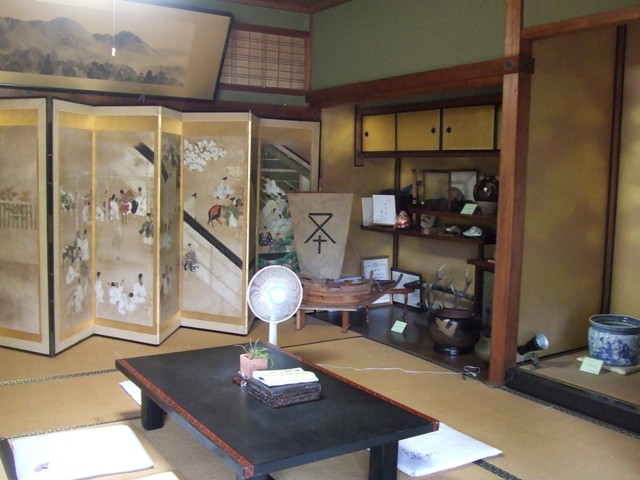 The screen is from Lord Ii, and there is a small museum of their collection.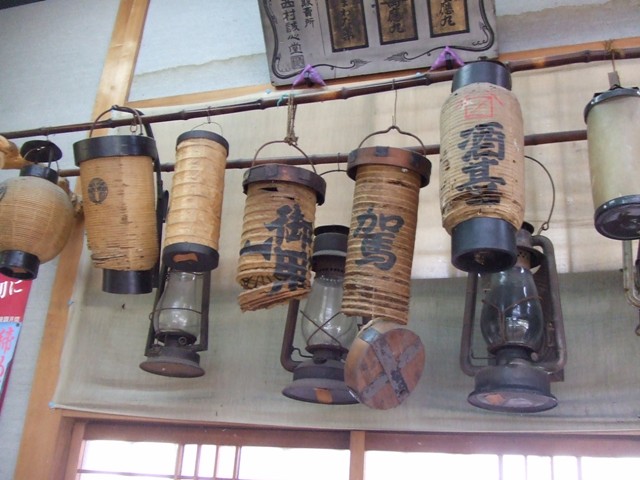 There is very old pottery from 5th or 6th century.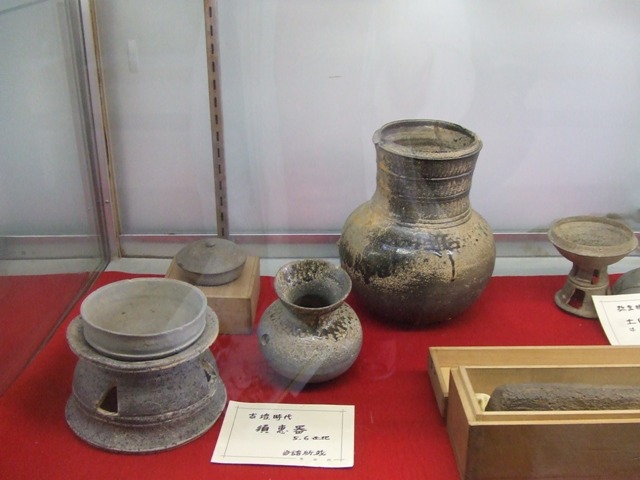 And the ones from even before.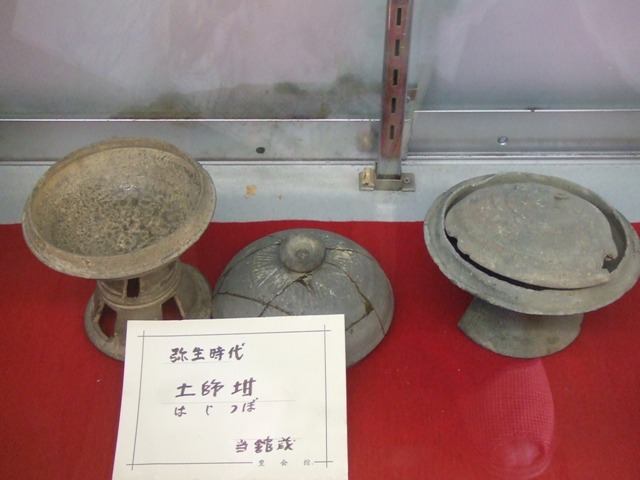 Amazing collection of Samurai armors.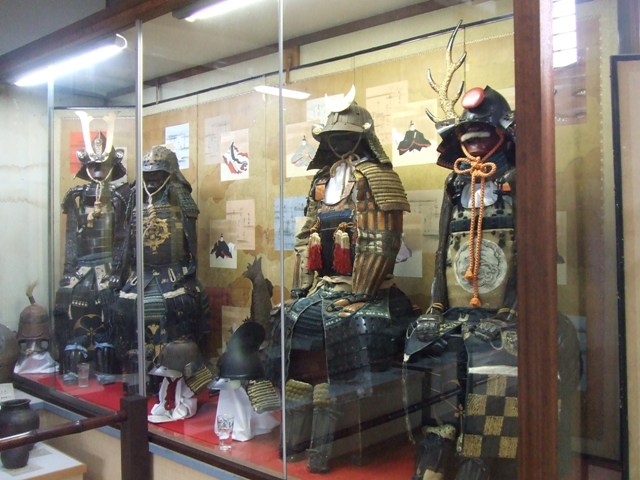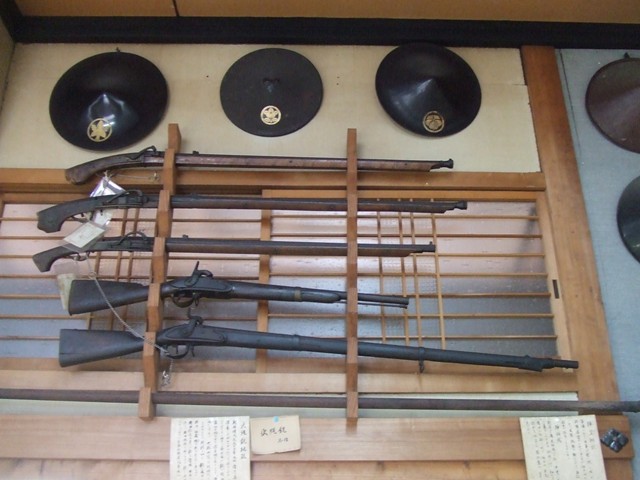 The garden is excellent. How it was built is not like the one of private property.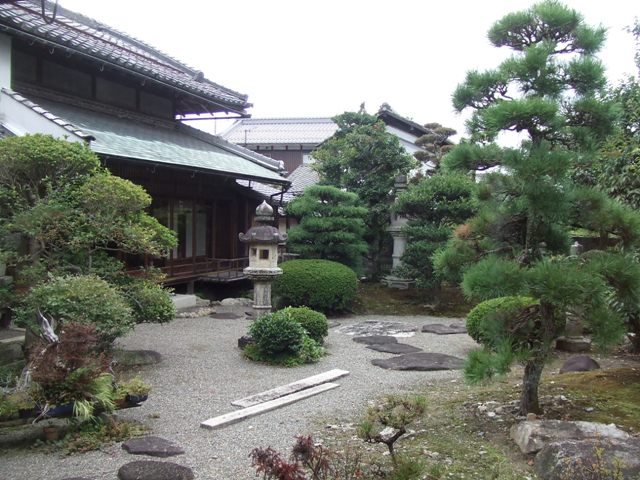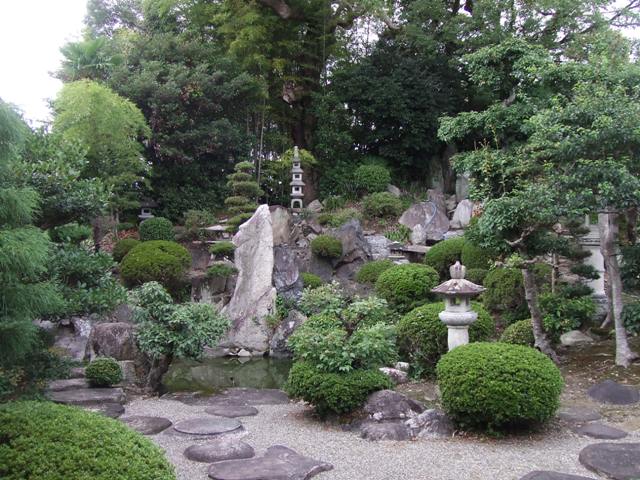 From JR Hikone Station, take Ohmi Line.
Open : Tuesday, Thursday, Saturday, and Sunday
From 9:00 a.m. to 4:00 p.m.
Admission: 200 yen for adult, 100 yen for grade school students
More "Keion" stuff than before.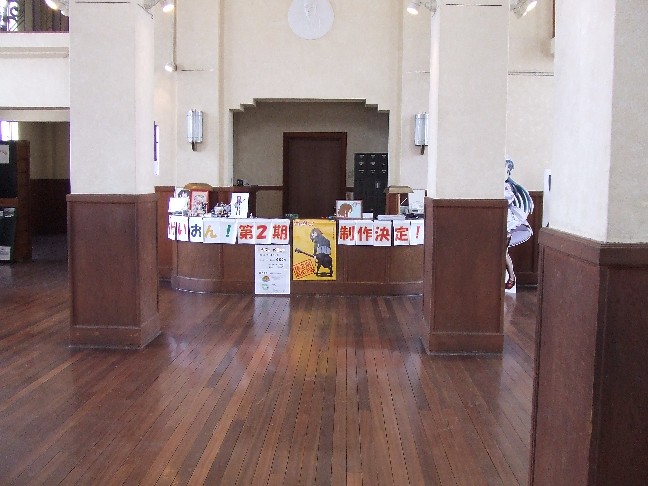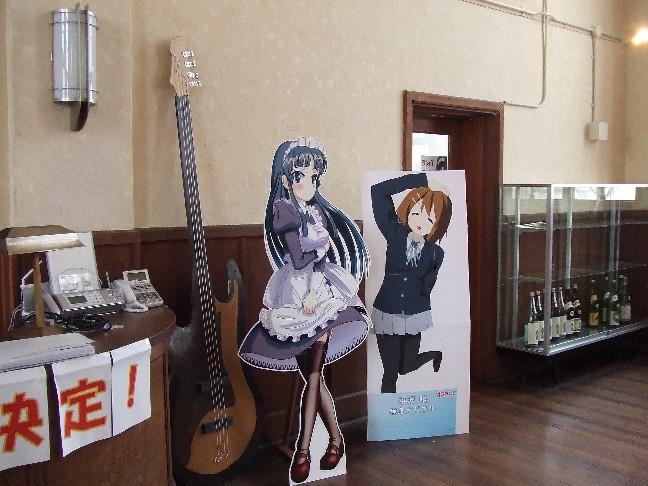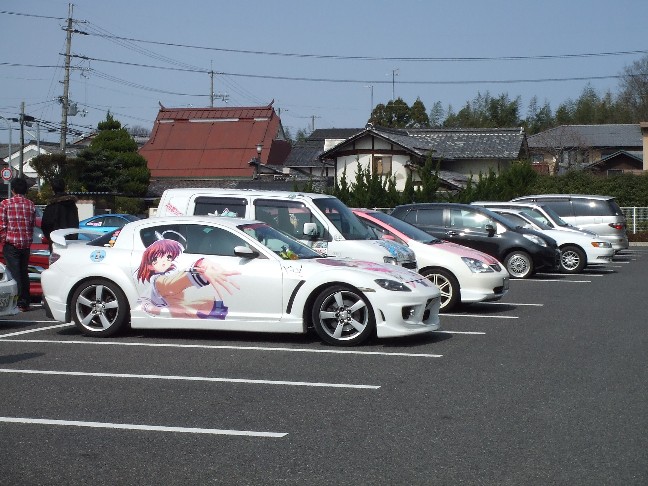 There are visitors purely to see the architecture, but there also are fans of Keion visiting from all over Japan. These boys are fans of fictional girls of the anime, "K-ON", or keion. They even paint the fictional girls on their cars. What an "otaku" world!
There is an old sake brewery called
Okamura Honke
in Toyosato-cho. It was founded in 1854, and they started to make sake for Hikone-han, Ii Family in Edo Era.
Having good quality of water and good quality of rice in Toyosato-cho, They have made good quality of sake. If you make a reservation, they can give you a tour, of course, in Japanese.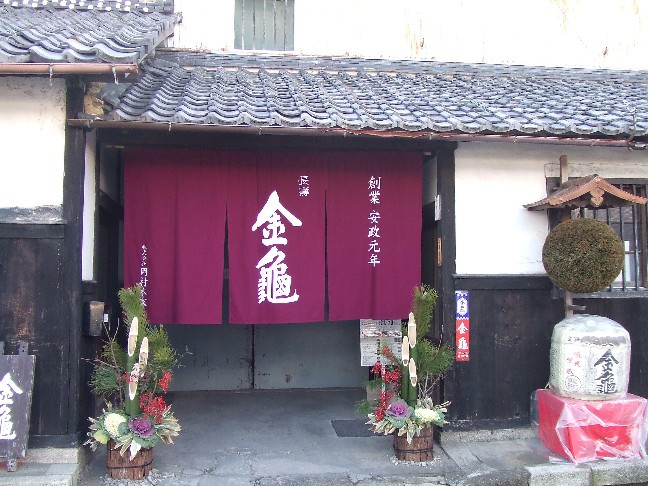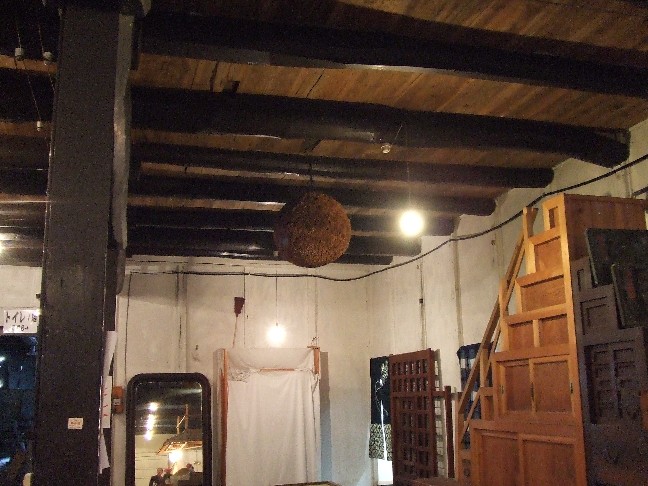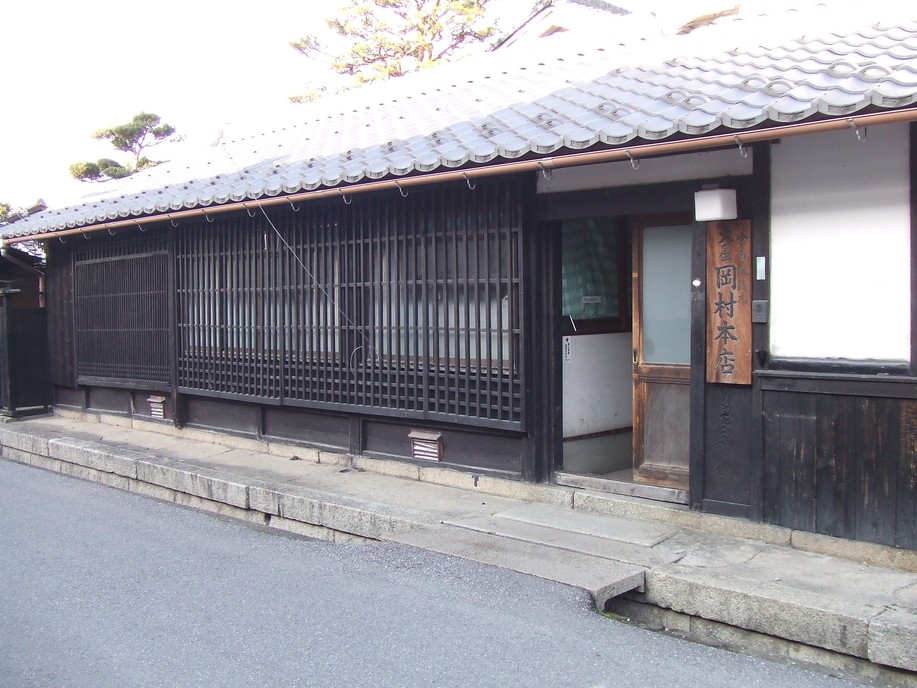 This building used to be a library.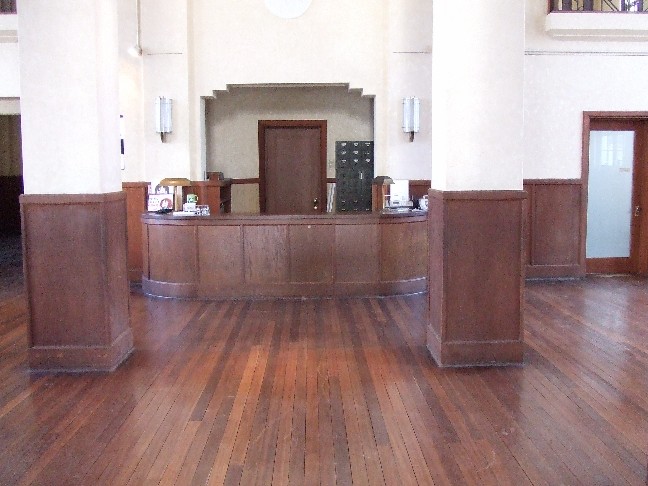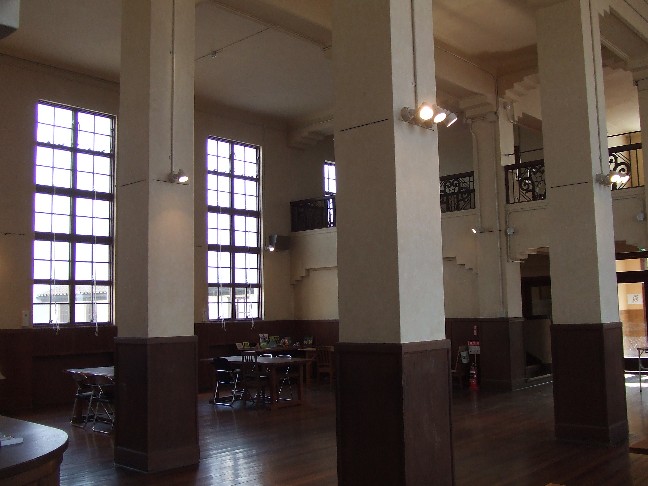 There is a tablet of Chubei Ito on the wall. He is a founder of Itochu Corporation and Marubeni Coporation, who was born in Toyosato-cho in 1842 and grew up in this town. A part of his mansion is still remains, although it is not a mansion anymore.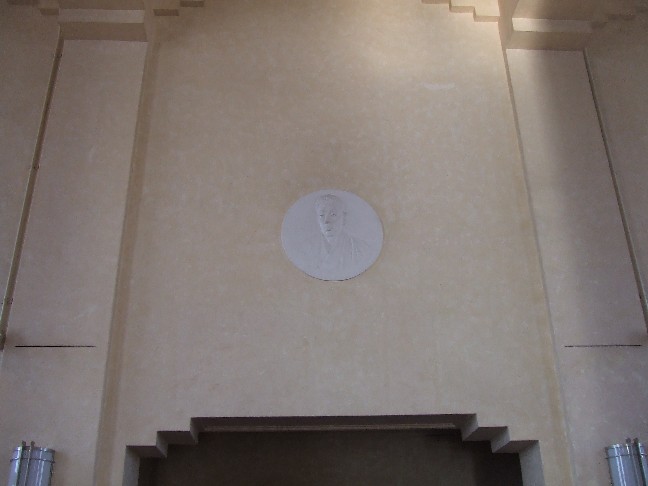 On the corner of this old library, I found "K-ON!" stuff.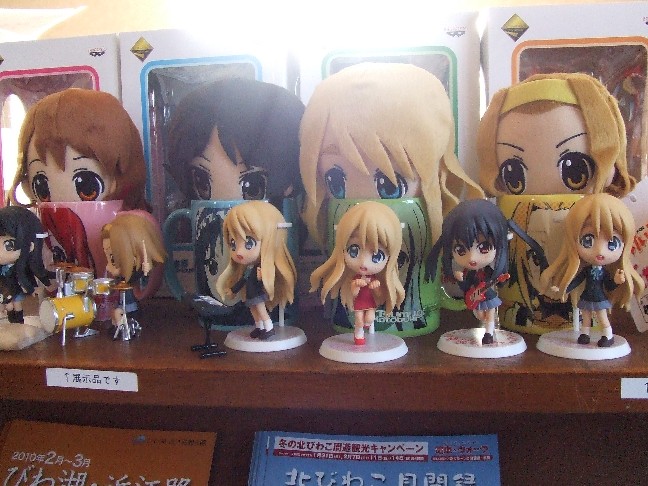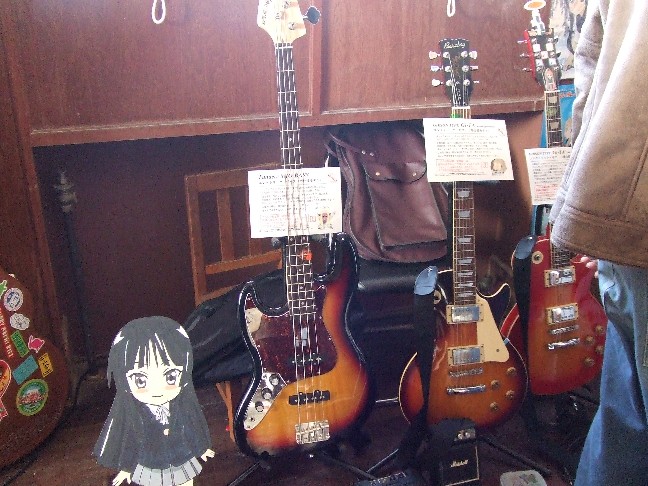 The auditorium of Toyosato Elementary School is a theater rather than an auditorium. From the back, there is a gentle slope downward toward the stage.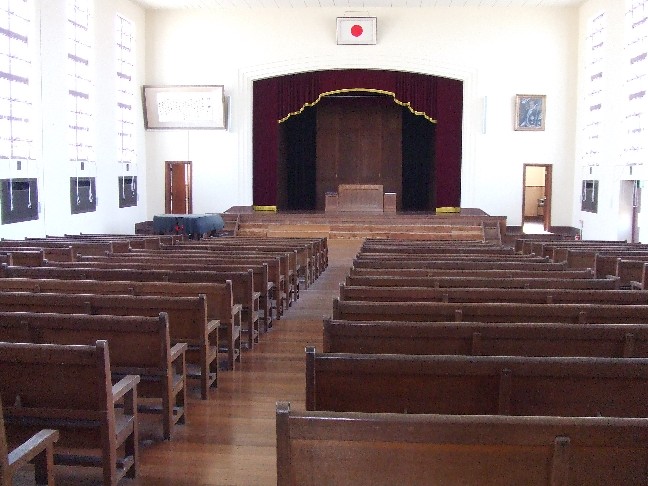 There is even a mezzanine.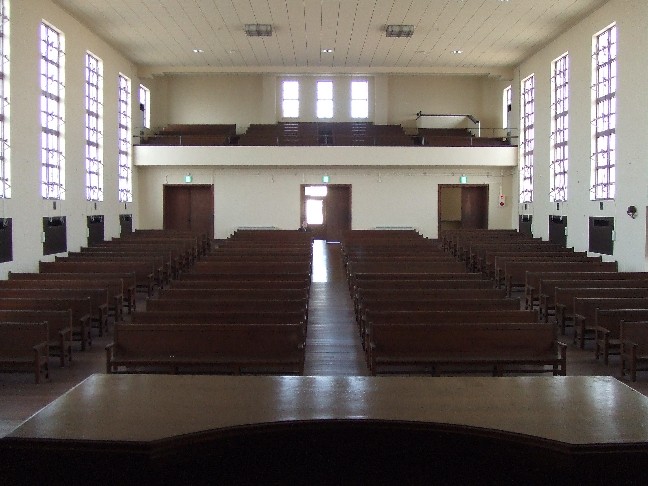 You can experience one of Aesop's Fables "The Hare and the Tortoise" in Toyosato Elementary School.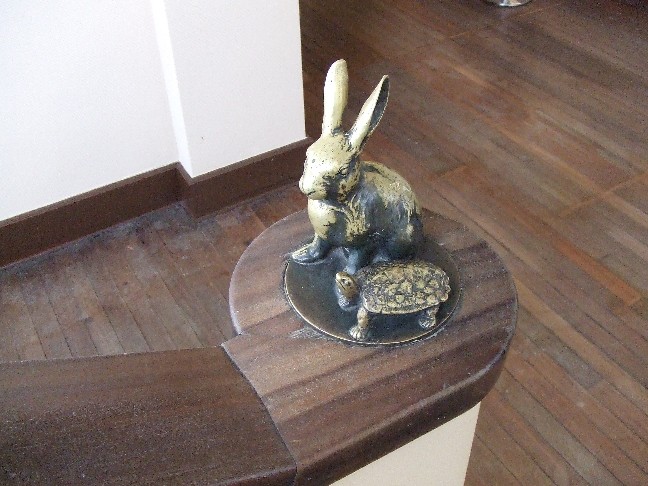 A hare and a tortoise decided to race.
Of course, the hare can run fast, and the tortoise is slow.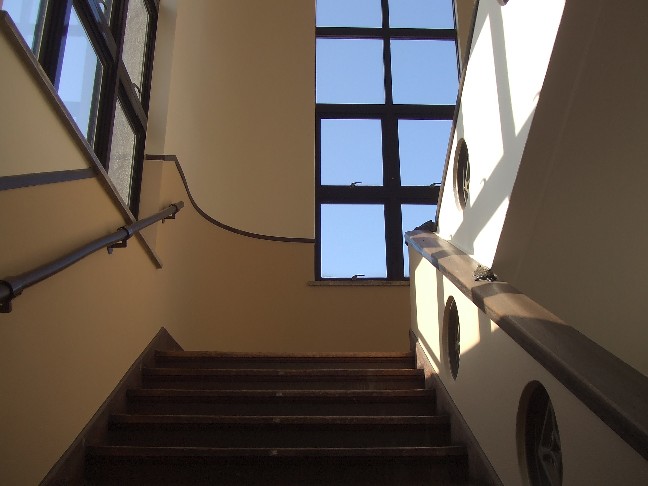 The hare was so much ahead of the tortoise, that he decided to rest.
While the hare was resting, the tortoise outstripped the hare.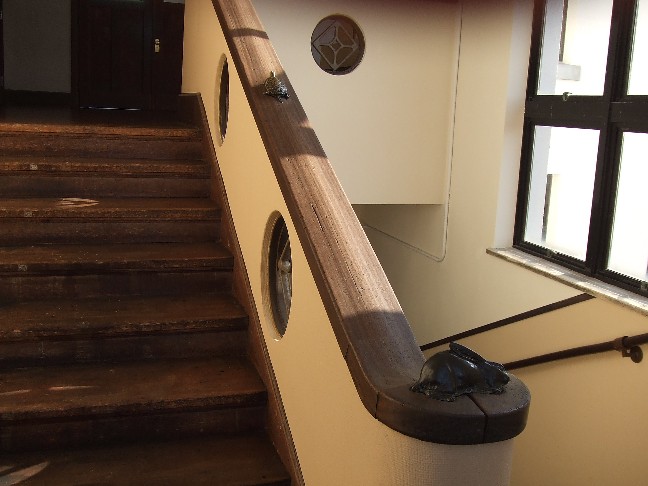 Look who won! It was the tortoise. The proud tortoise is on the top!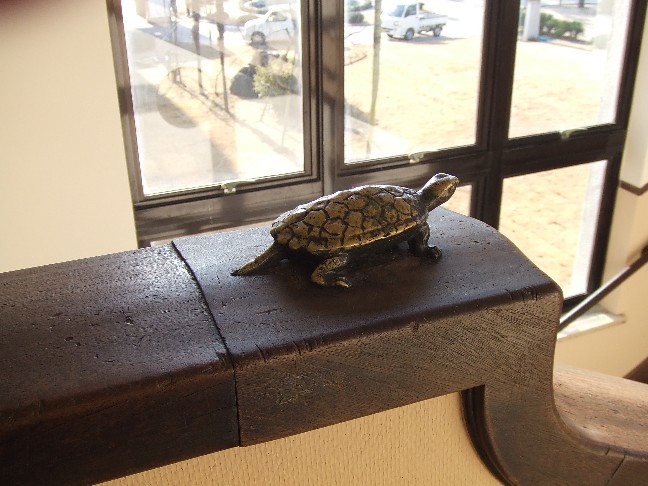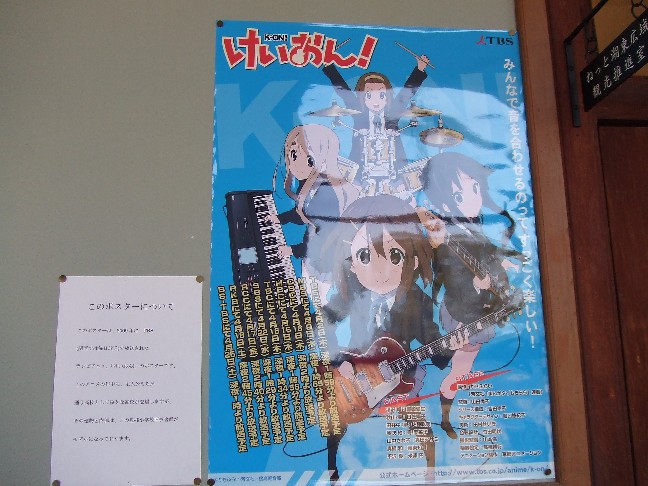 Until I went to Toyosato Elementary School this time, I had not known anything about "K-ON!" (kei on).
It is the Anime about four high school girls who belong to "Kei-on" club. "Kei-on" "Kei" means light, not heavy. "On" is the abbreviated form of "Ongaku" which means music.
So "Keiongaku" or "Kei-on" means light music literally. In other words, unlike brass band or orchestra clubs, a pop music band with the guitar, the base, the keyboard, and the drums is light, not heavy. 
A "Kei-ongaku Club" exists in many high schools and is often called "Kei-On"
If you have ever seen the anime, "K-ON!", you will recognize this building structure. Sakura High School in K-ON is exactly like Toyosato Elementary School!