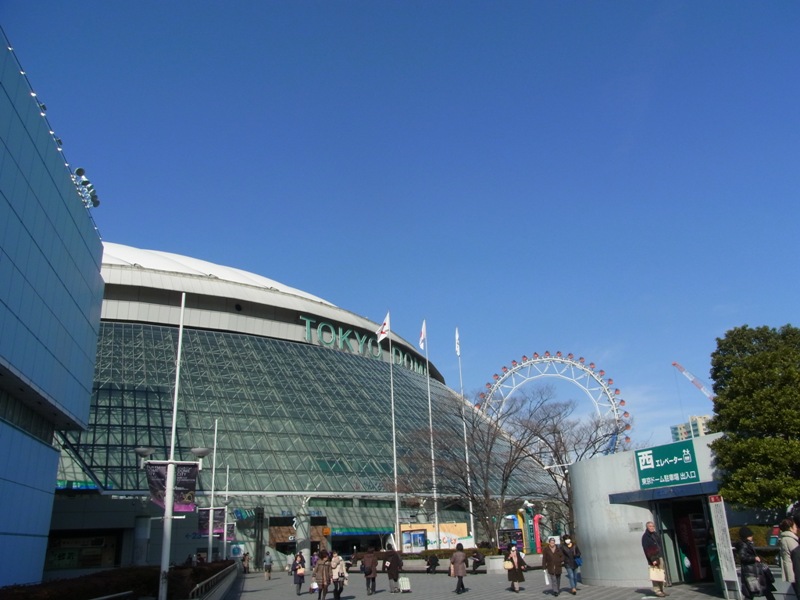 Tokyo Tableware Festival is now being held at Tokyo Dome until February 10.
It's annually held.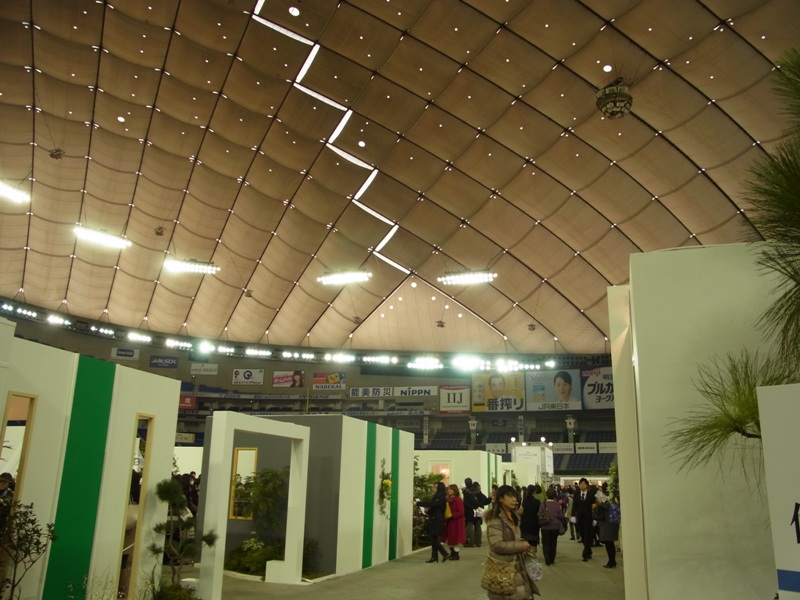 If you are in Tokyo and are interested in Japanese tableware, it's a good place to go to.
The admission is 2,000 yen.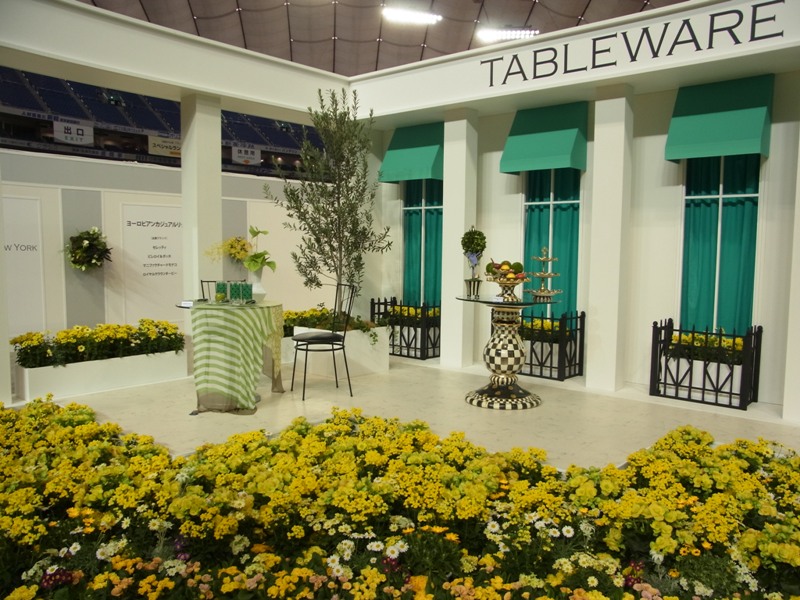 You can enjoy pottery, porcelain, lacquer ware, or other kinds of products from all over Japan.
Here are some pictures.
The famous people's table and room decoration: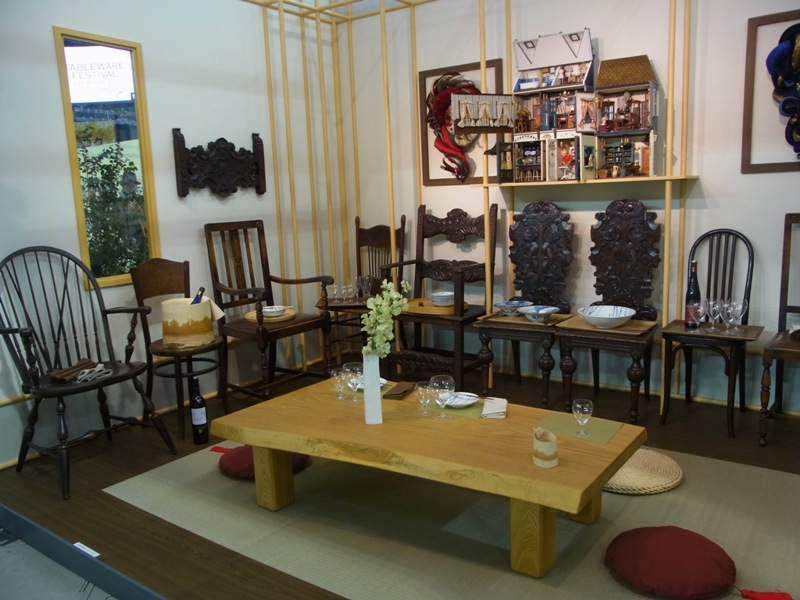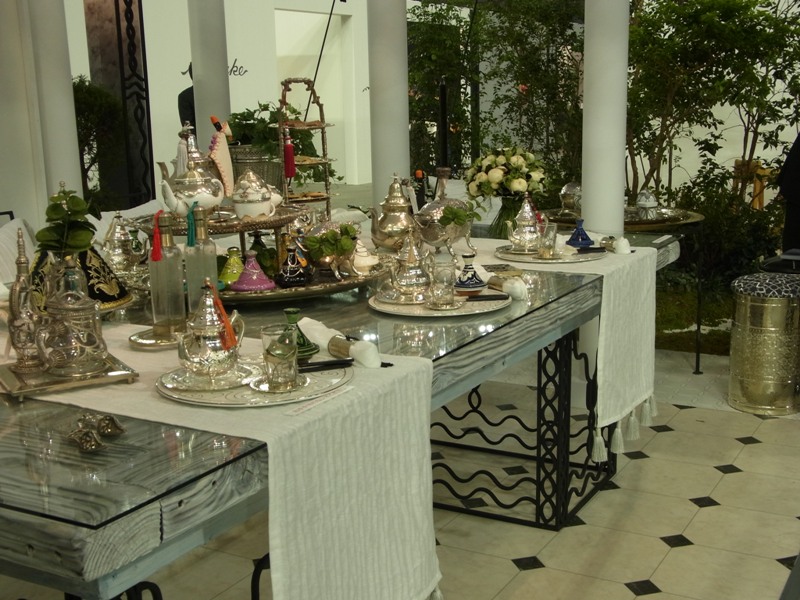 The participants' decoration for talbe decorating contest: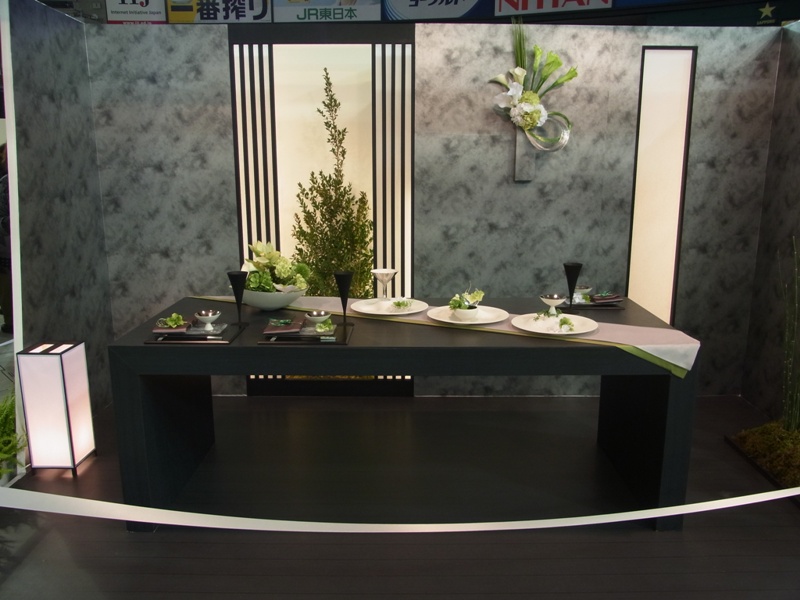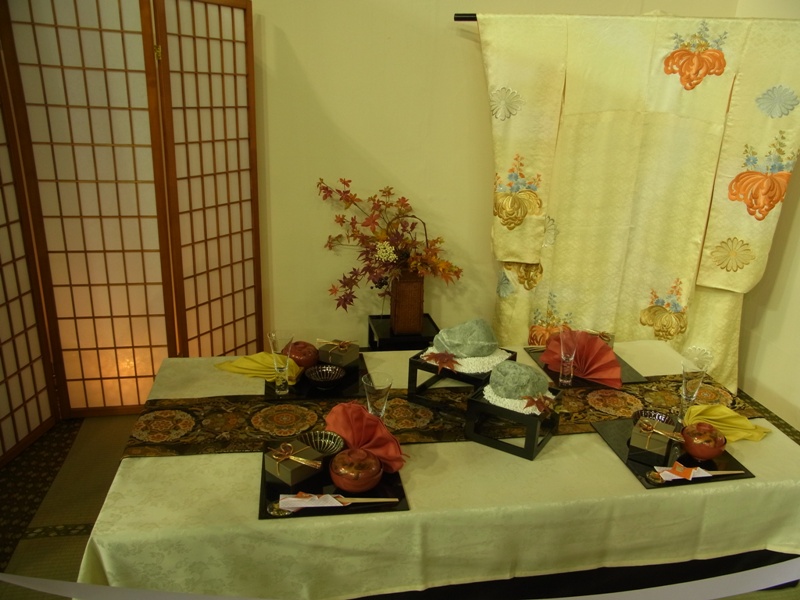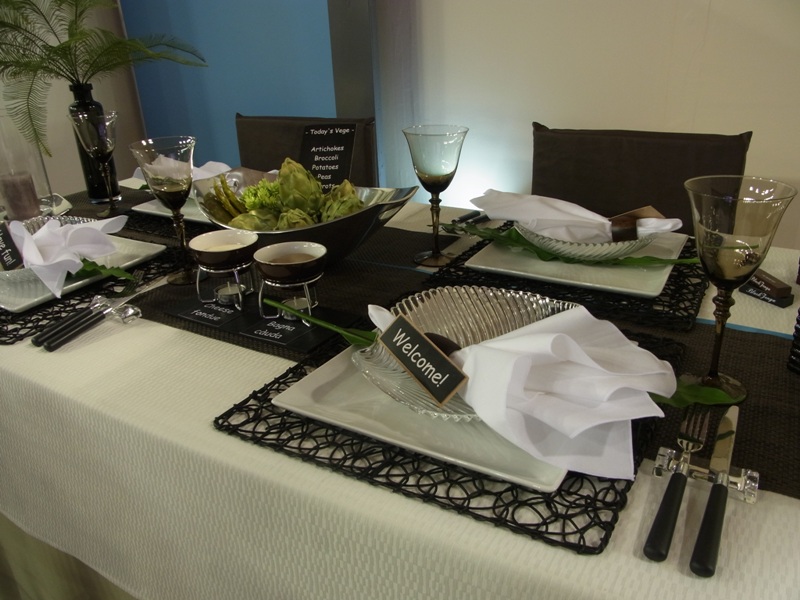 And the winner is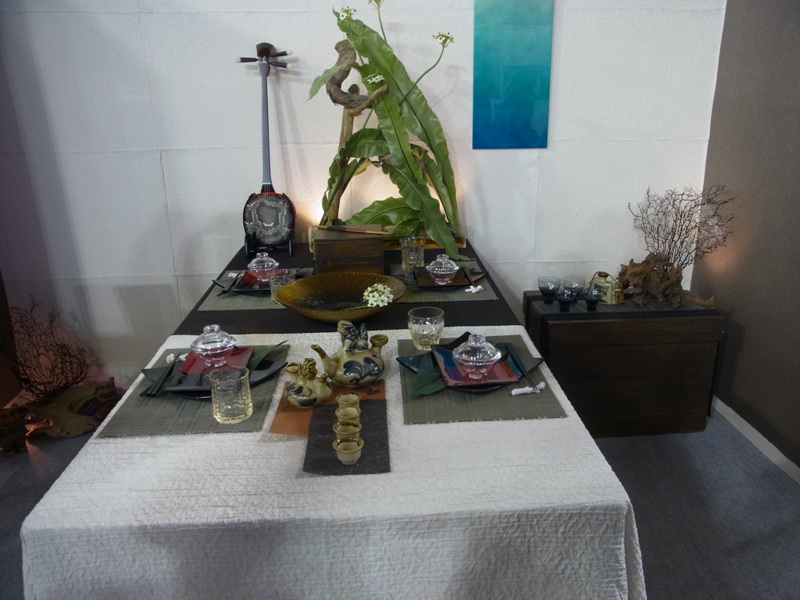 Products from all over Japan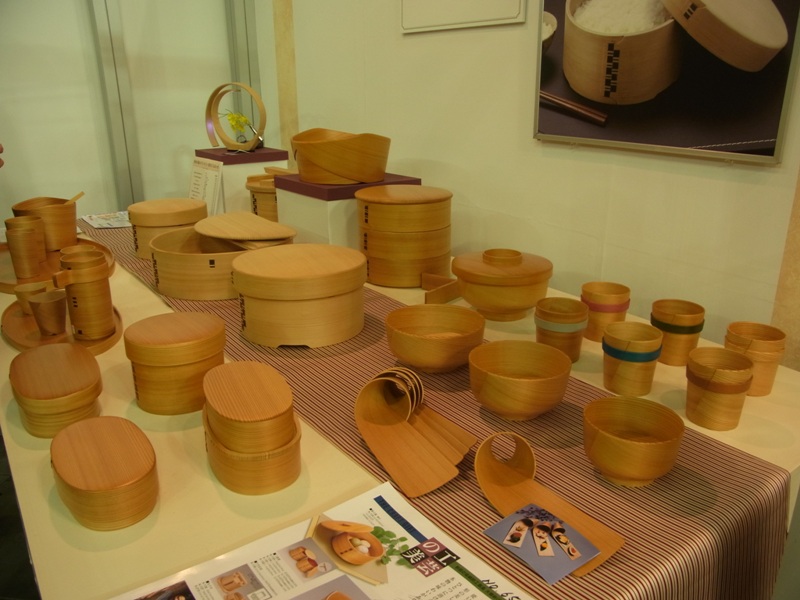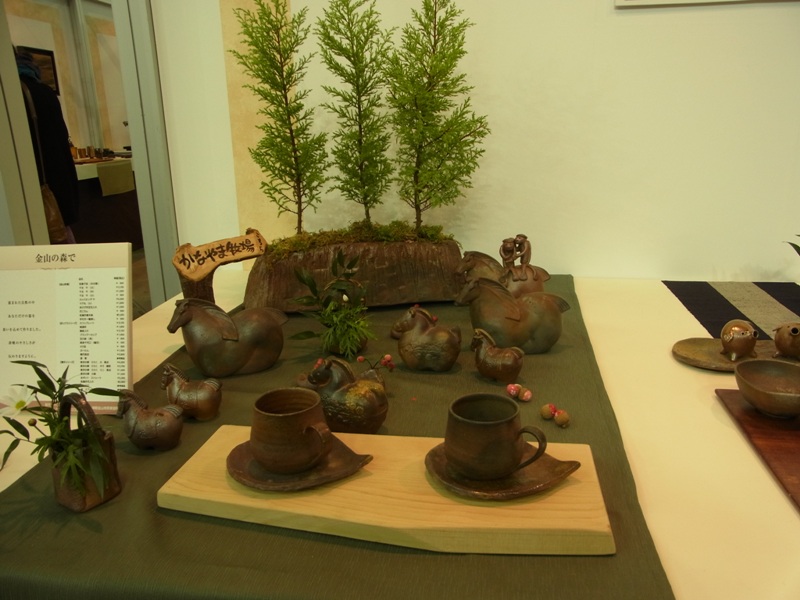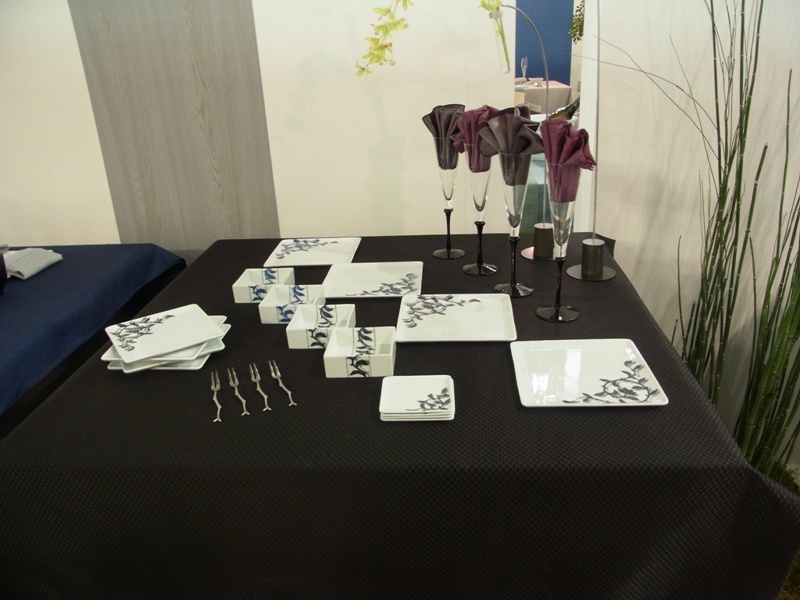 And there are much more!!!
The new year has just started.
Most Japanese go to shrines on a new year's day, the second or the third of January.
I write a lot about Sumiyoshi Grand Shrine on this blog, so many of you would think I go to Sumiyoshi Grand Shrine.
Well, I used to, but these days, I don't feel like going into that crowd. There are so many people coming from all over Osaka, or from all over Kansai, or even from outside of Kansai area every year at Sumiyoshi Grand Shrine for new year.
So, I went to the local shrine, Wakamatsu Shrine.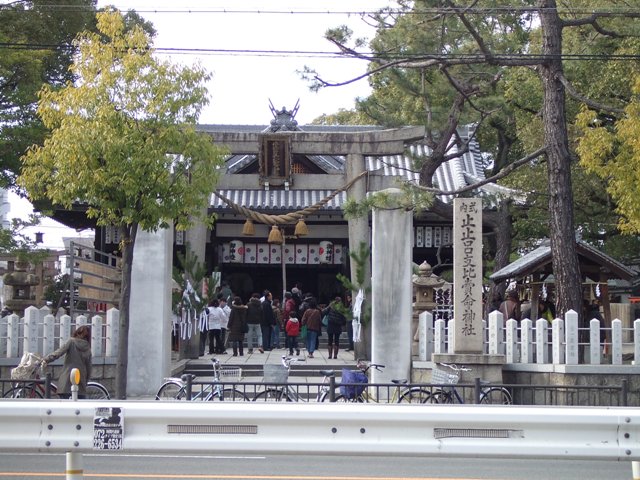 It is much less crowded, and I can feel the good old days at a smaller shrine.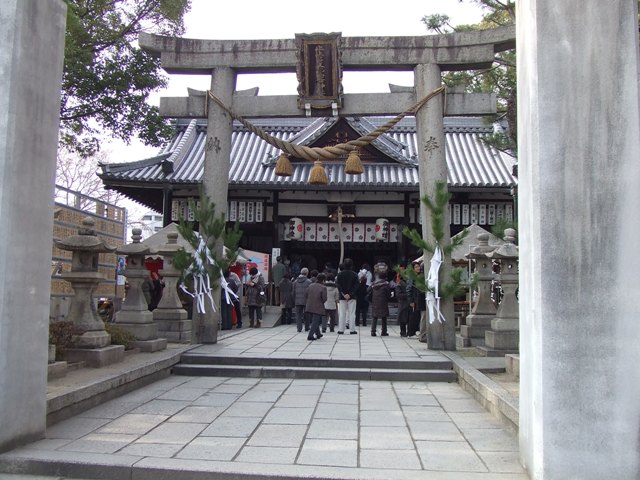 Luckily, I could see their dance ritual.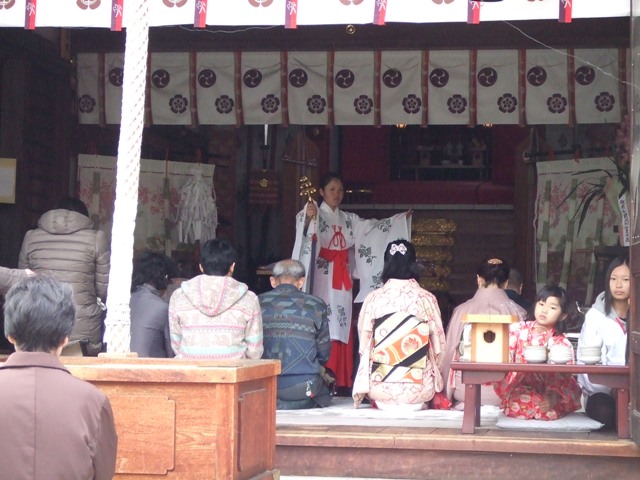 Big demonstrations against nukes were carried out in major cities all over Japan on June 11 (6・11).
Here are some scenes in the one in Midosuji Avenue in Osaka. Lots of people joined.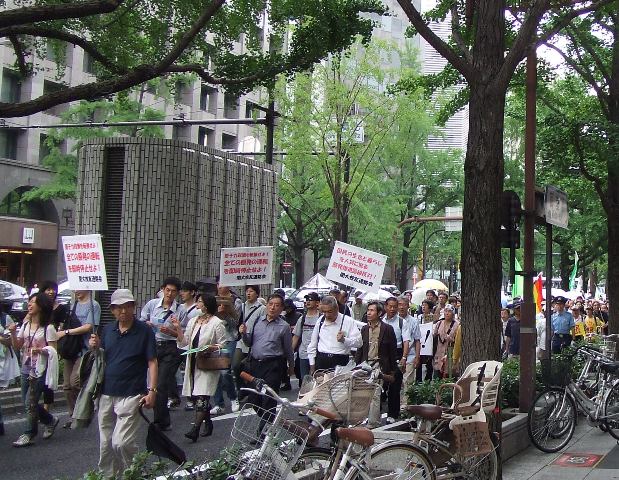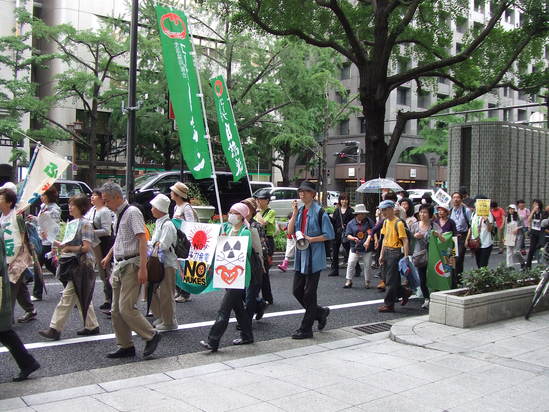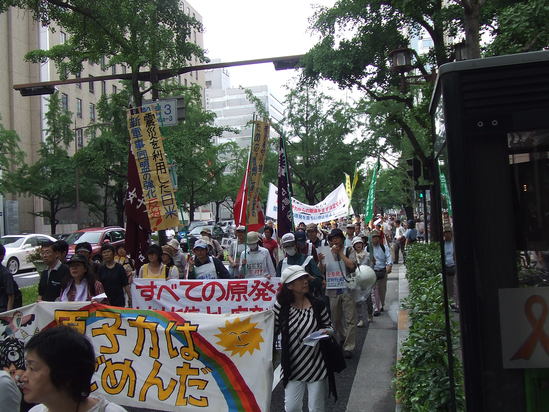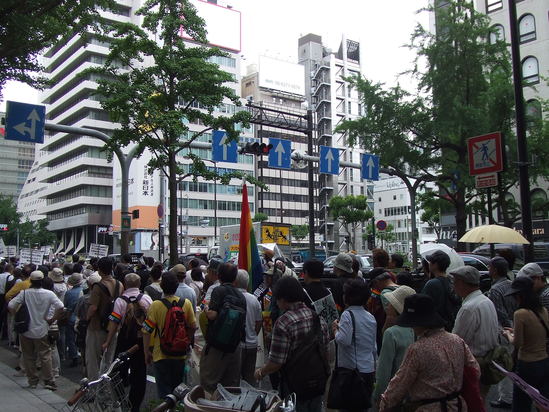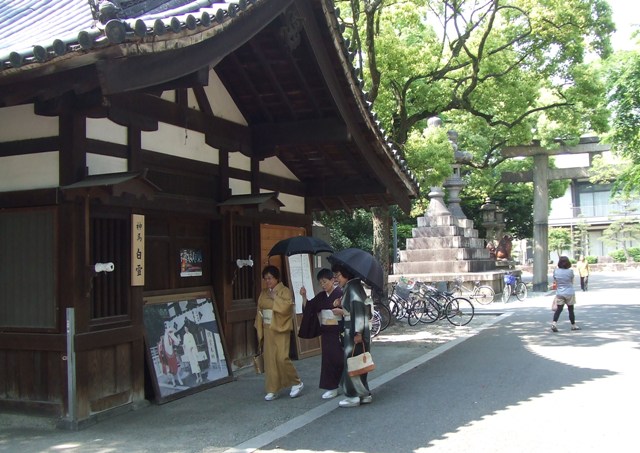 There was a tea ceremony at Sumiyoshi Grand Shrine. I saw a lot of people wearing Japanese traditional clothes. They may be experts.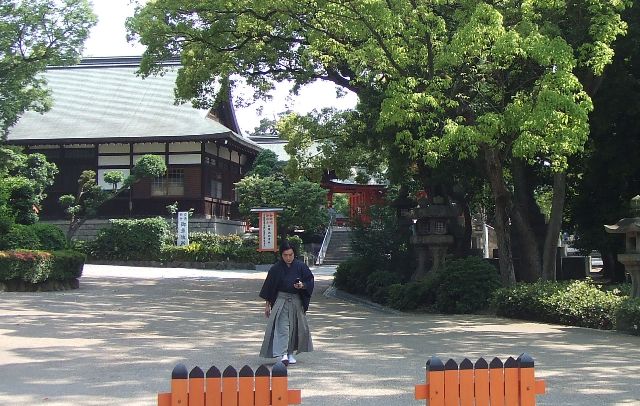 Did I attend? Well, first of all, I need to learn. It's a shame.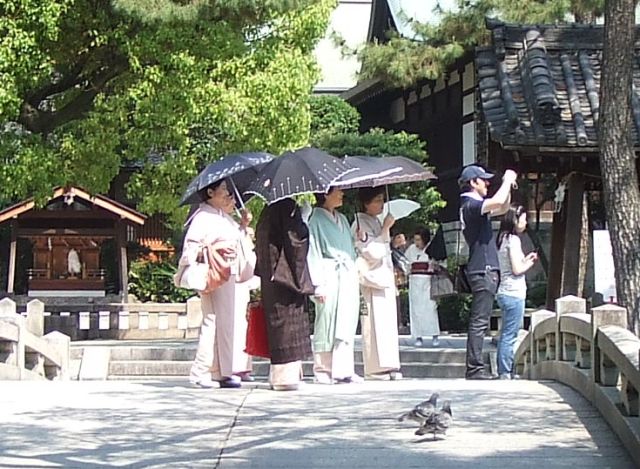 In the middle of Dotonbori,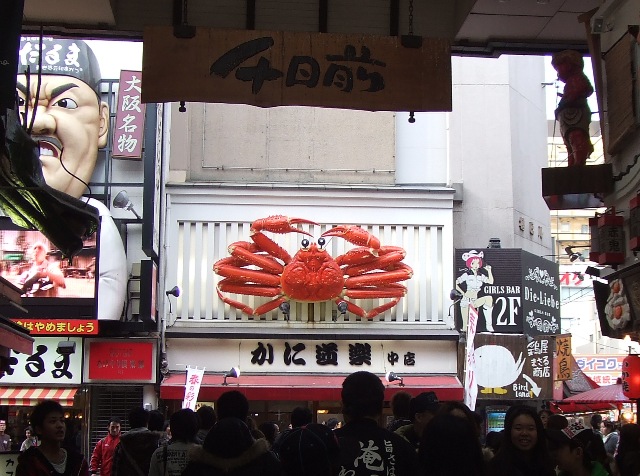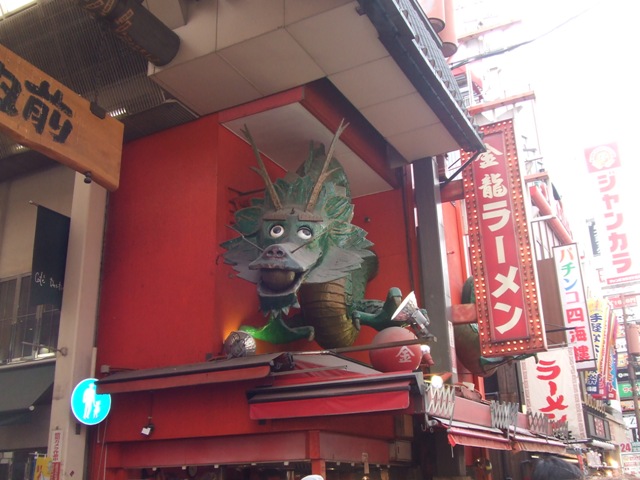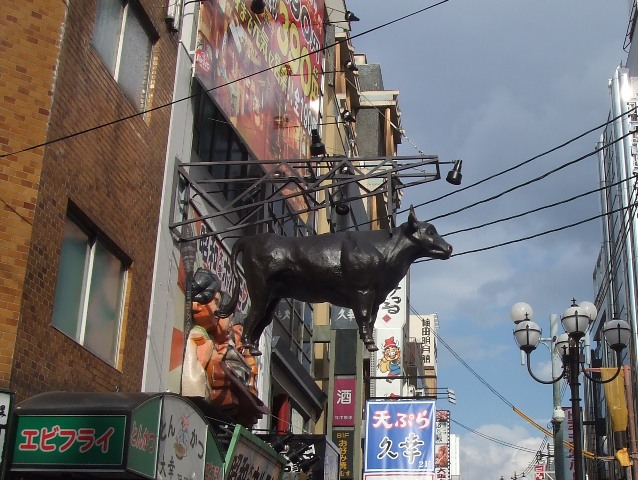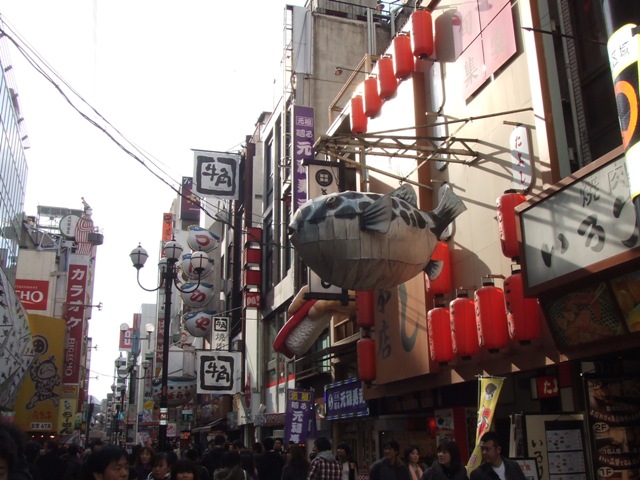 The charity event for the earthquake and tsunami survivors in Tohoku and Kanto Area is going on today.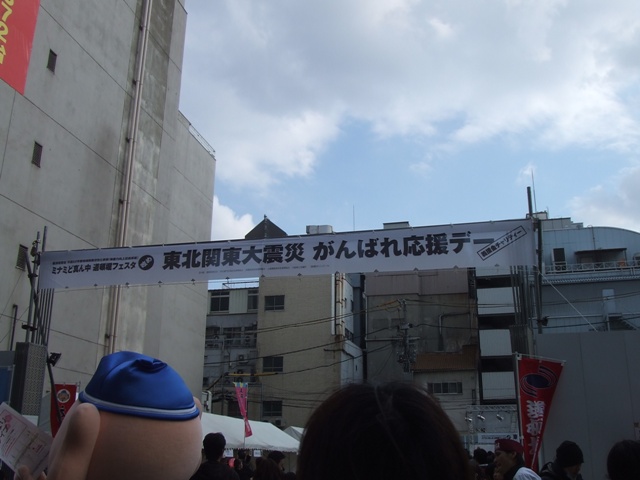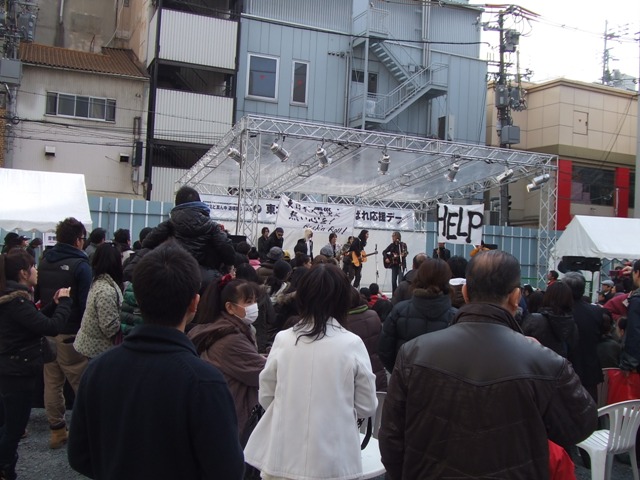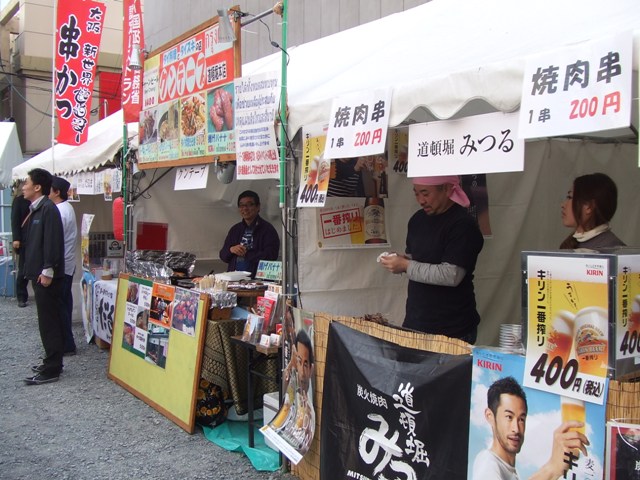 I really hope the people in the affected areas stay healthy, and the situation in Fukushima will get better.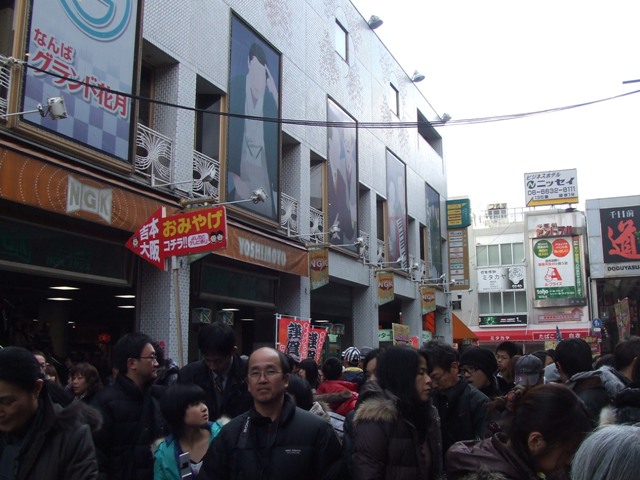 Look at this crowd. In fact, I took this picture when I got out of the building.
What is the building for?
It is the NGK Theater. NGK stands for Namba Grand Kagetsu and it's the name of the vaudeville theater.
Osaka is a mecca of "owarai". "Warai" means laughter, and "o" is a prefix to show politeness.
Osakans like owarai. On January 2nd, I went to this theater. The agency whose name is "Yoshimoto" has a great number of comedians, and there were a lot of comic duos performing for a special TV program for New Year.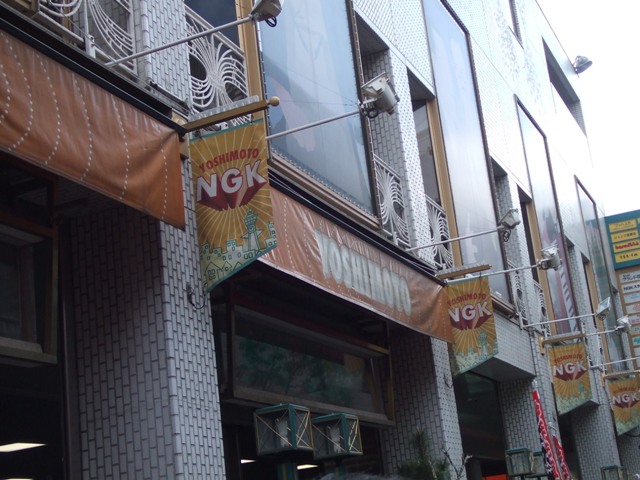 I loved Nakagawa-ke!!!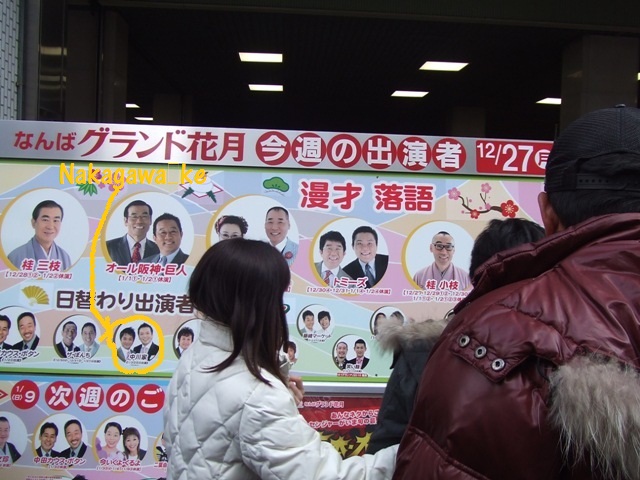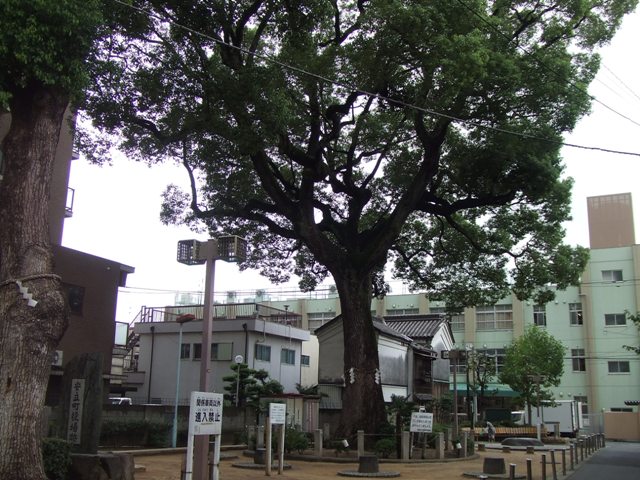 Even at a small park like Arare Matsubara Park, there is going to an event on Sunday, October 10 from 1:00 p.m. to 4:00 p.m.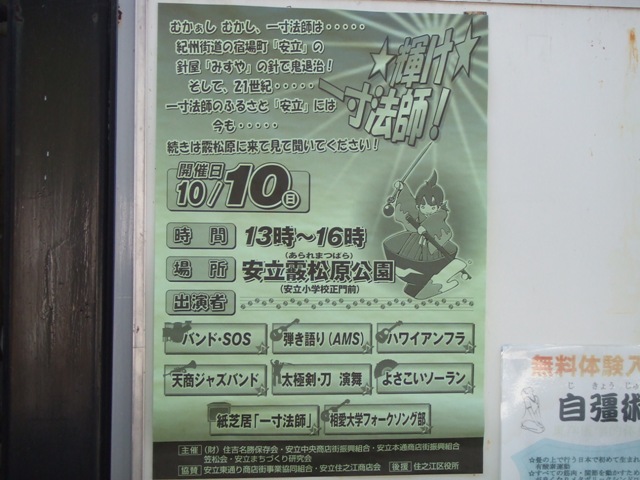 The illustration on the poster is Issun-boshi, who appears in an old fairy tale. An old couple, who could not have a child, prayed for a baby at Sumiyoshi Shrine, and they were given Issun- boshi. Issun is about 3 cm, a little more than an inch.
Around Arare Matsubara Park, a town of Anryu, is Issun-boshi's hometown.
You can experience an old-style picture-story show about Issun-boshi at this event (in Japanese)!
Also there are many music performances, Hula, and Japanese folk dance.
Arare Matsubara Park is about 5 minute walk from Anryu-machi Station of Hankai Line, 5 minute walk from Suminoe Station of Nankai Main Line.
Ikutama Shrine is also an old shrine, which our first Emperor Jinmu established.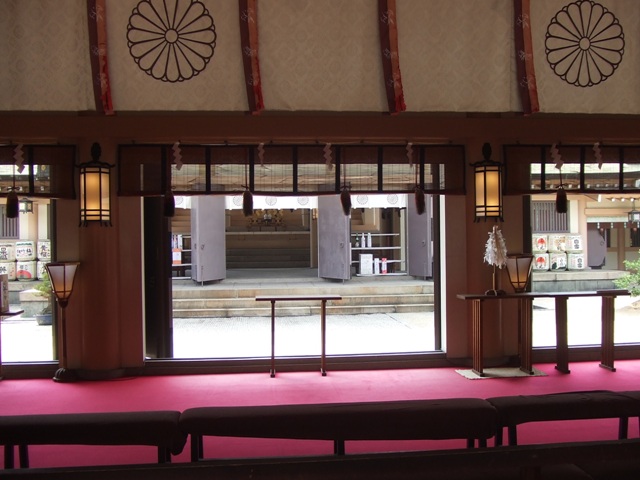 The stage was being built when I vested there.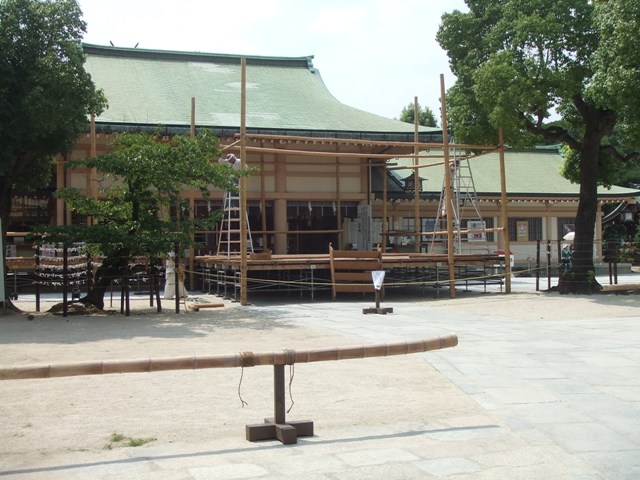 This stage is for Noh, an old Japanese play. It was originally brought from the continent in Nara period, about 1300 years ago, and was developed in Japan.
Takigi Noh, or Noh lit by firelight is going to be performed at 5:30 p.m. on the 11th and 12th days of August at Ikutama Shrine.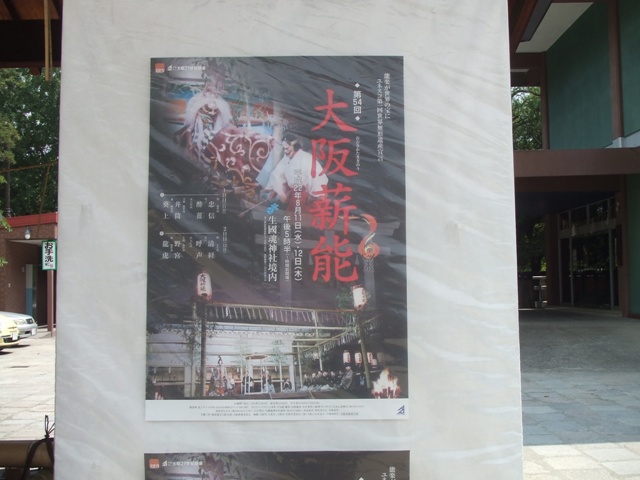 On the 11th, Tadanobu, Suhajikami, Izutsu, and Aoinoue and on the 12th, Kiyotsune, Yobikoe, Nonomiya, and Ryoko are schedule to be played.
The schedule is subject to weather conditions, however.
The admission is 3,500 yen for an adult, and 2,000 yen for a student.
The 3,000 yen advanced ticket is available for an adult. No advanced ticket for a student. Photos are not allowed unless you get permission.
Ikutama Shrine is a few minute walk from Exit Number 3 of Subway Tanimachi 9-chome Station
Amanogawa: in English, it's Milky Way, but in Asian countries, it is considered as a river in space. Amanogawa means the river of Heaven.
The 7th of July is the day of Star Festival, Tanabata, derived from Chinese legend.
This is the only day, Orihime Princess (Vega) and Kengyu (Altair), a farmer are allowed to meet, who are prohibited to meet to each other the rest of the year.
The history of Star festival is very long, probably it started hundreds of years ago. The most famous and the biggest Tanabata Festival is held in Sendai in Yamagata Prefecture. It is held on 6th to 8th of August, which is around July 7 in lunar calendar.
The new Tanabata event started in Osaka in 2009. This is going to be the second one this year.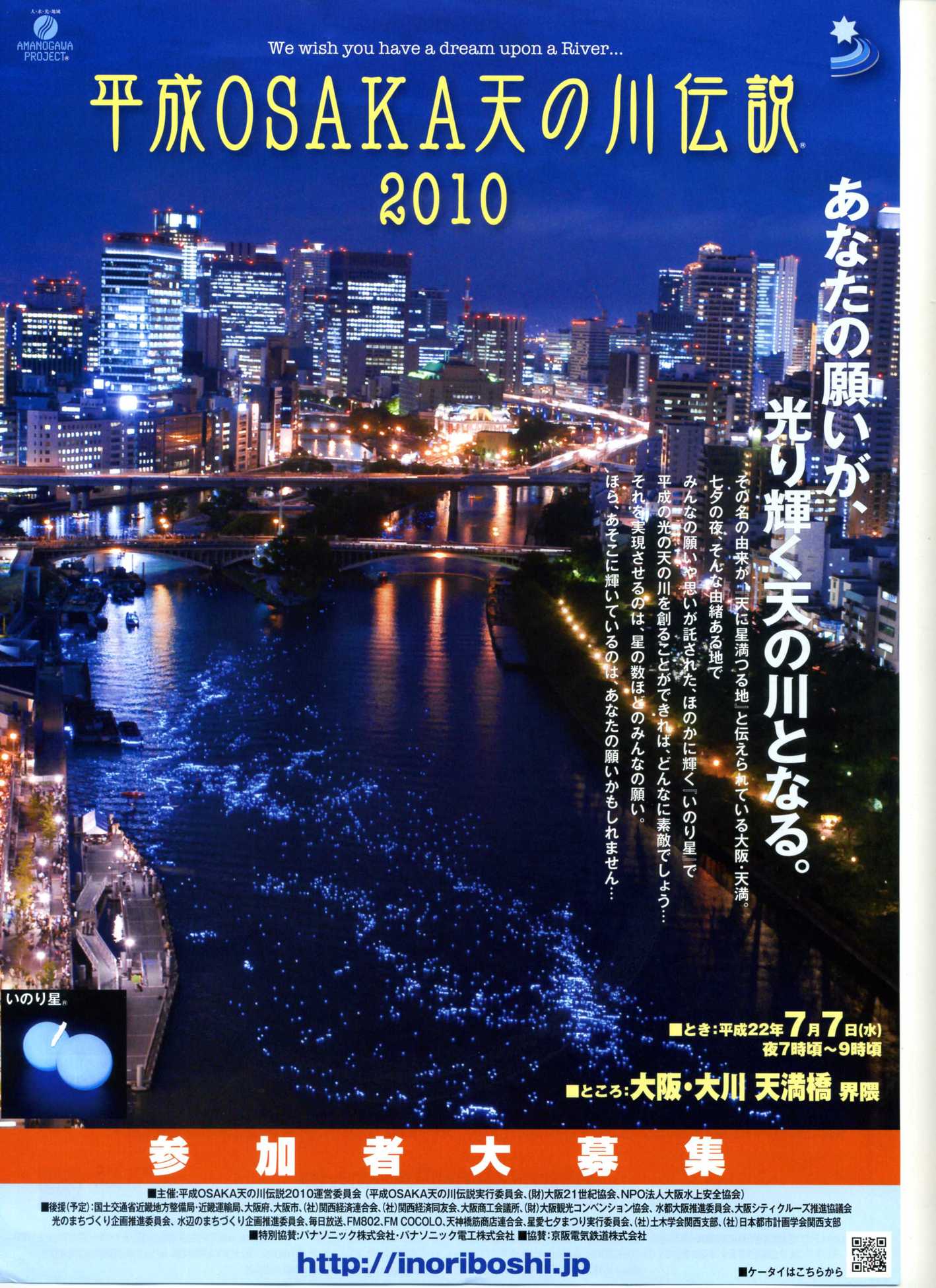 This is also a fund raising event for lighten up Osaka, and the participation fee is 1,000 yen (minimum). You will be given 2 LED lights, a picture book, two post cards, and Tanzaku (we write our wishes on the paper called Tanzaku specifically on Tanabata day) for a thousand yen. You can get those at designated places like Osaka Castle Hotel, the ports of Aqua Liners (Osaka Castle, Hachikenyahama, Yodoyabashi, OAP), OAP Plaza, Toyoko Inn Osaka Tanimachi 4-chome, Osaka Riverside Hotel, Keihan Railway Stations, and so on.
The event is taken place at around Tenmabashi stations of Subway Tanimachi Line and Keihan Line.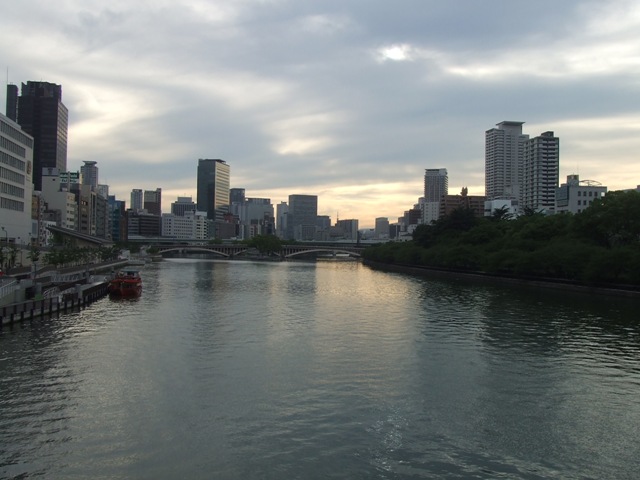 (Okawa River from Tenmabashi Bridge)
It is going to start at around 7:00 p.m. and is going to last until around 9:00 p.m. on Okawa River.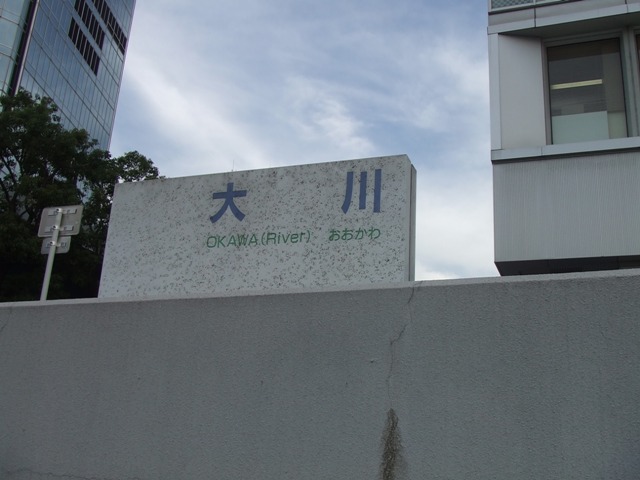 This will be a legendary experience!!!
Sakai City, next to Osaka City, is in Osaka Prefecture.
The history is very long. Above all, in the 15th and 16th century, it was very international and very prosperous.
Sen no Rikyu(1522~1591), a founder of Tea Ceremony was born and lived in Sakai in those days.
There is a special exhibition from May 20, Thursday, to May 24, Monday in 2010, 10:00am to 4:00p.m..(Nanshuji Temple is open from 9:00 am) at places which have strong relation to Sen no Rikyu.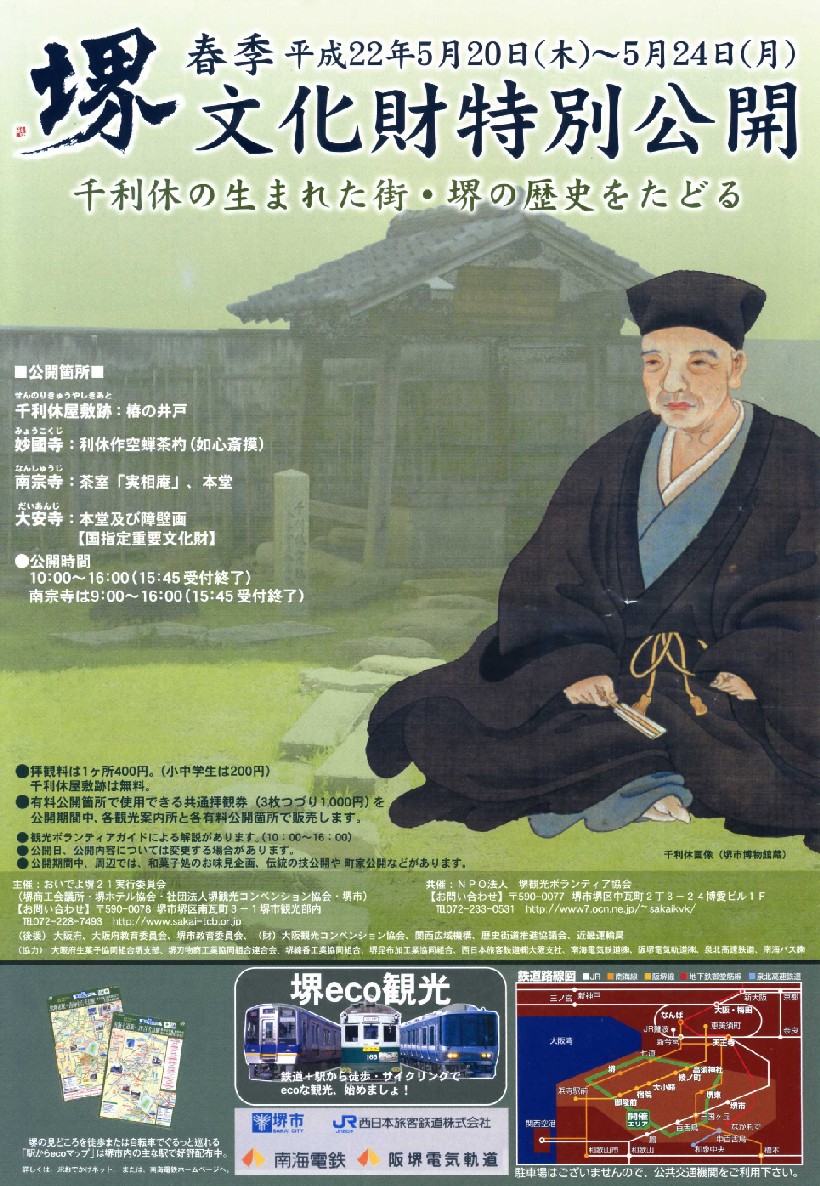 You can see treasures of Sen no Rikyu and treasures of those days, which are not open to the public in regular time, at the site of Sen no Rikyu' house, Myokokuji Temple, Nanshuji Temple, and Daianji Temple.
Except for the site of Sen no Rikyu's house, the admission fee is 400 yen at Myokokuji, Nanjuju, and Daianji. You can get multiple tickets for 1000 yen which are available at these three temples.
On May 20, 21, and 24, you will be served tea for additional 400 yen at Nanshuji Temple.
On May 22 and 23, you will be served tea for additional 400 yen at Myokokuji Temple.
Hankai Tram is convenient for these places. You can get a
One Day Pass called Teku Teku Kippu!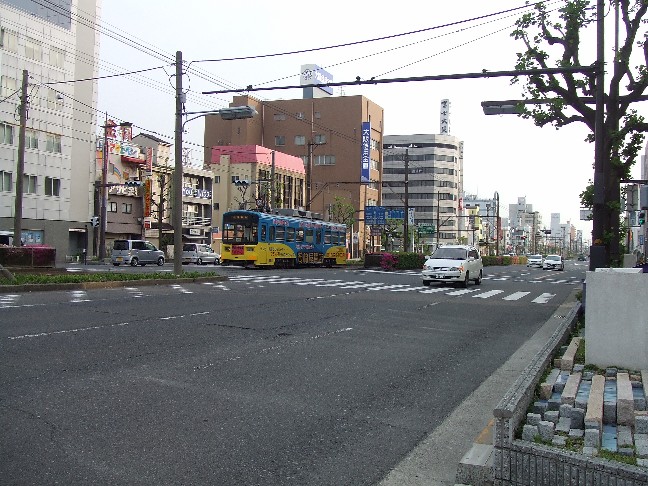 Hankai Tram has different atmosphere in Sakai City.
Red Star--- Nanshuji Temple
Yellow Star ---- Daianji Temple
Green Star --- The Site of Sen no Rikyu' house
Purple Star --- Myokokuji Temple