After the Rice Planting Ritual, the rice is grown in organic ways at Sumiyoshi Grand Shrine.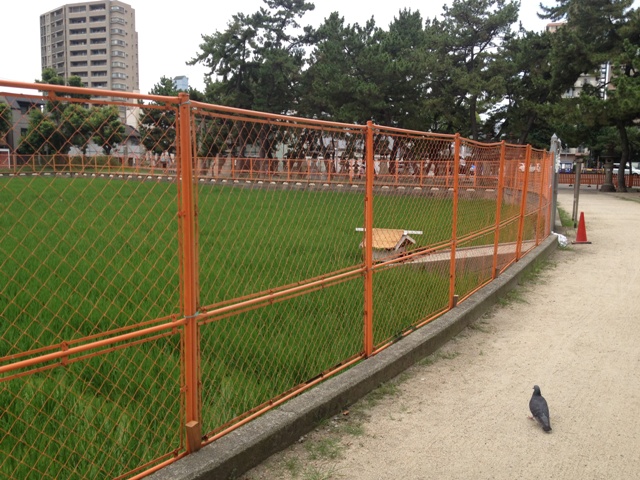 One way is to be helped by Aigamo Ducks.
I introduced about this two years ago.
http://indigo05.exblog.jp/15198854
This year too, they are working hard eating worms and weeds.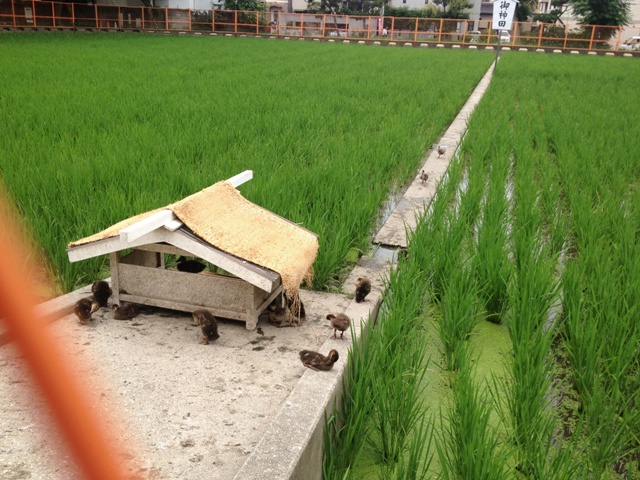 They just finished and started to take a break. When I got there around noon, some of them were still working on and in the water. Too bad I missed the shot!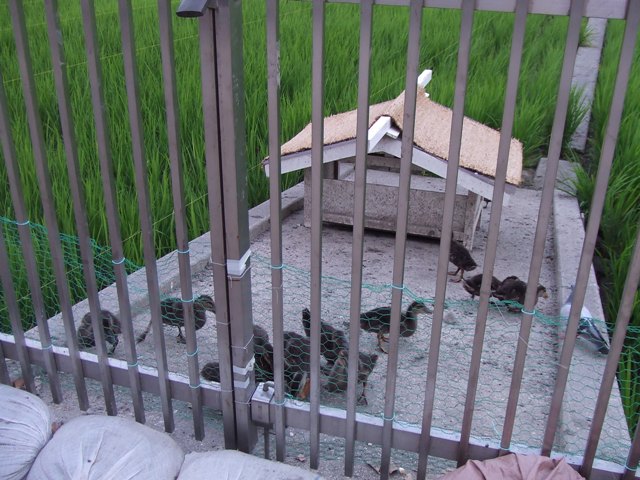 Sumiyoshi Grand Shrine is grown organically. "Aigamo" is the kind of duck, which eats weeds and worms, so toxic chemicals are not to be used.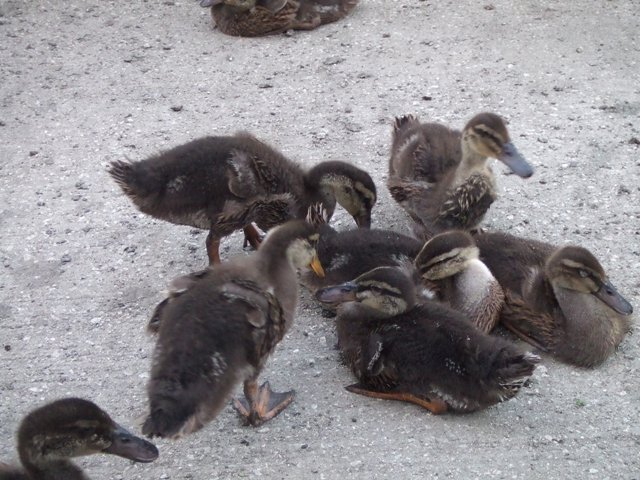 The rice in If you're lucky, you can see these aigamo ducks.
Dinner Time!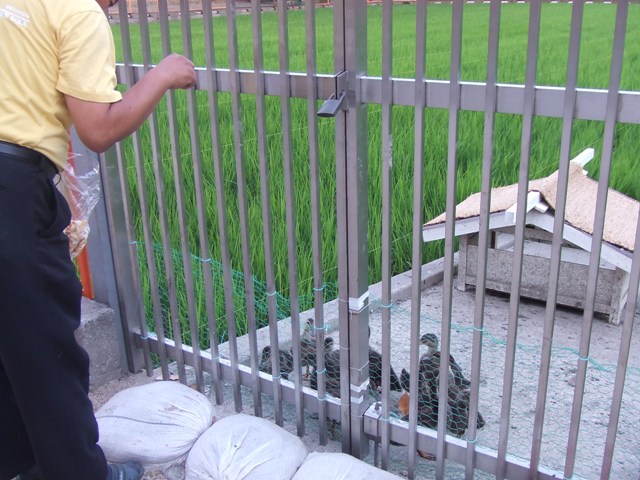 Summer Festival at Sumiyoshi Grand Shrine: July 30 through August 1
The parade is taken place from Sumiyoshi Grand Shrine to Sakai City, crossing the Yamato River, on August 1.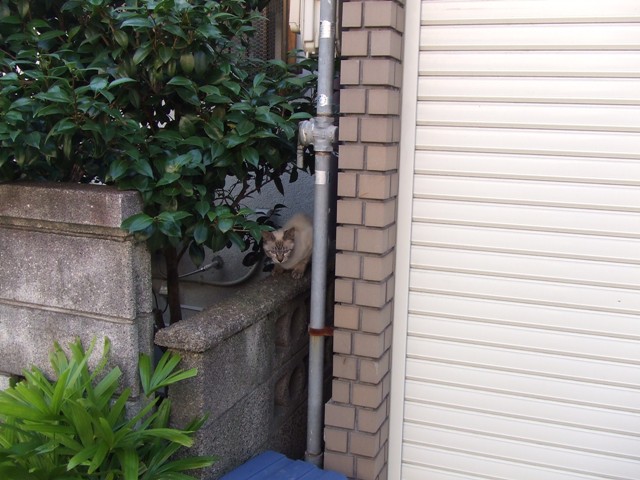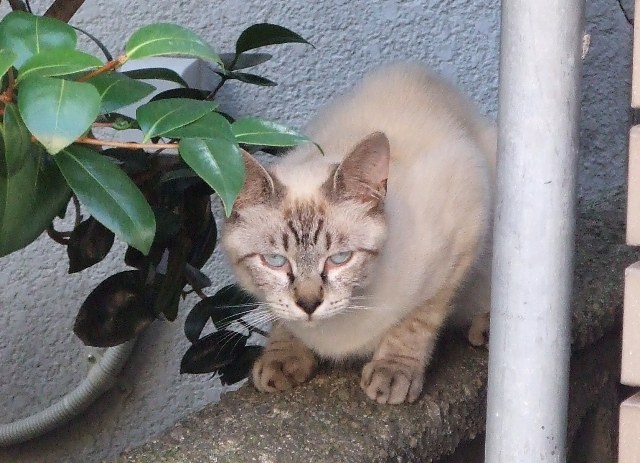 He or she has blue eyes.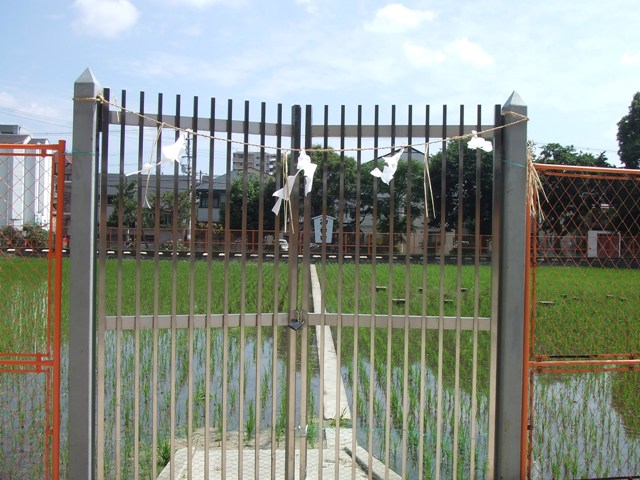 After the rice is planted at the rice planting ritual, it is grown organically.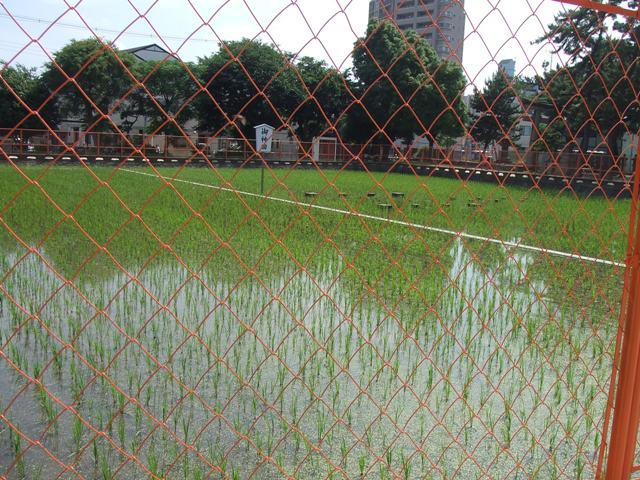 For example, by using ducks.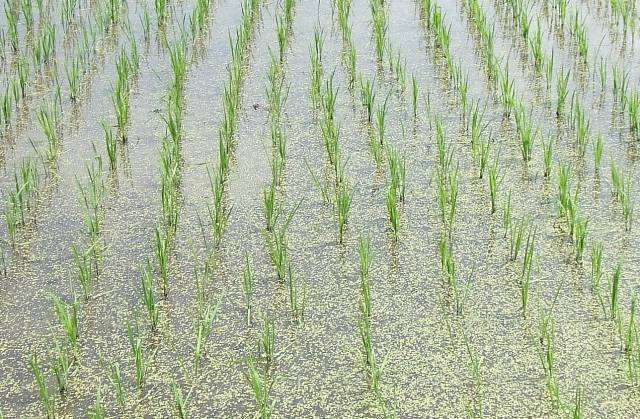 But not these ducks…. Maybe not.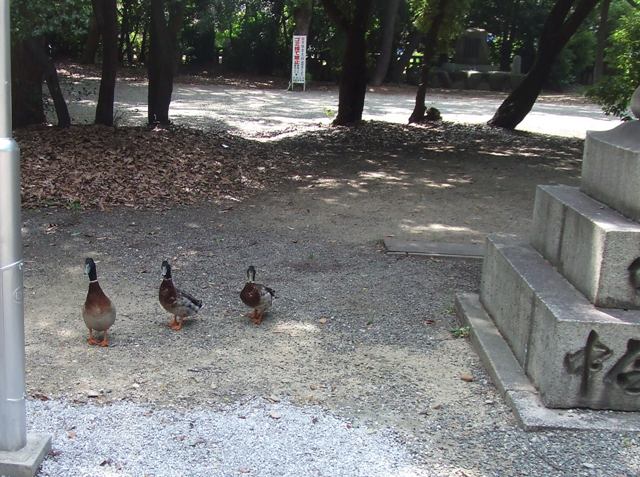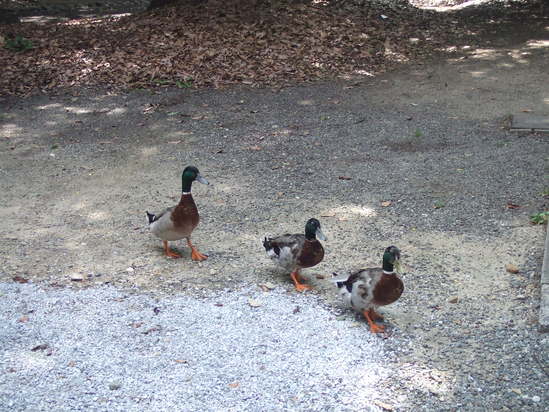 In my neighborhood, there is a cat which seems to be a Scottish Fold. He (probably he) looks very old but he is not afraid of people AT ALL.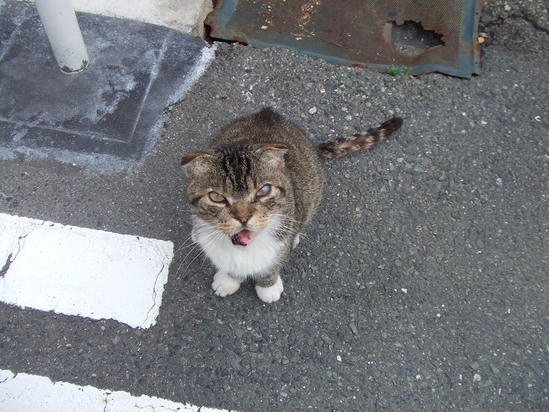 One day, he was lying in the parking lot beside the public road.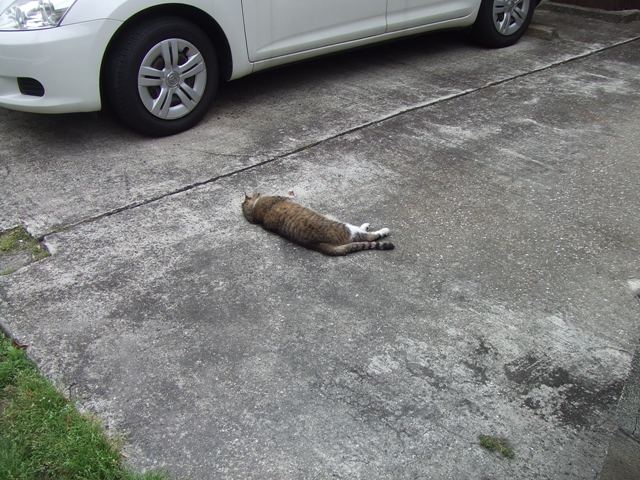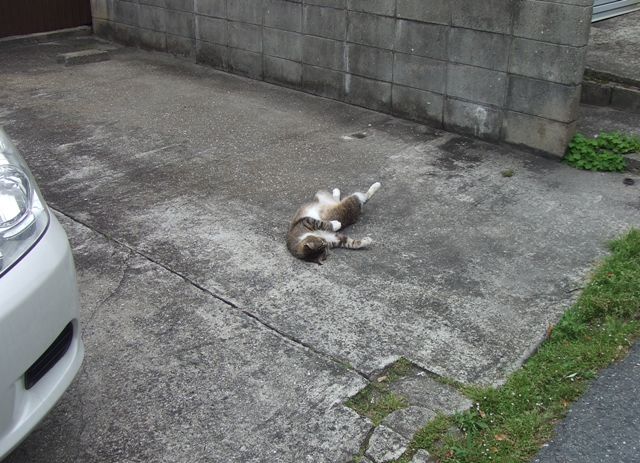 He did not wake up and kept sleeping in this posture, even though a few people went by while I was there.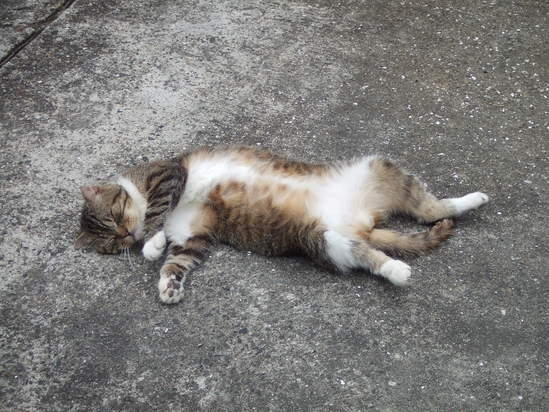 This year, 2011 is the 1800th year of Sumiyoshi Grand Shrine.
There are many events going on now.
When an event is held, yes, Shirayuki, the god's horse, is here.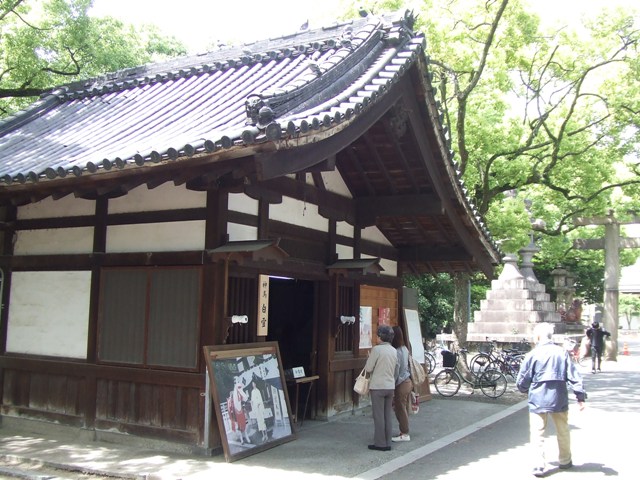 The "former" Shirayuki is now retired, and new Shirayuki was dedicated on May 8, 2011, that is the 23th year of Heisei, which is just a few days ago.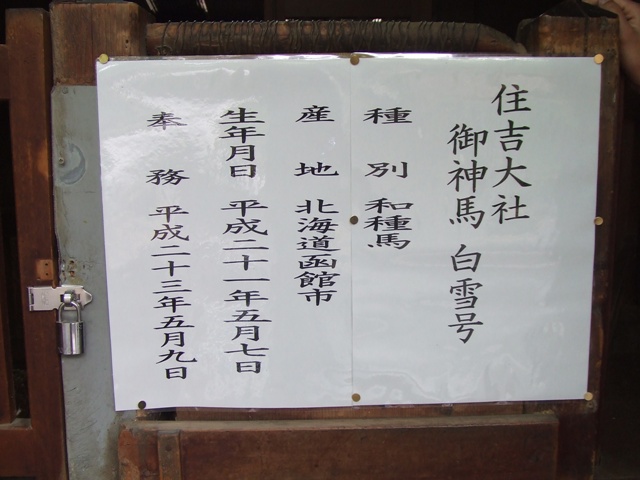 Mmm?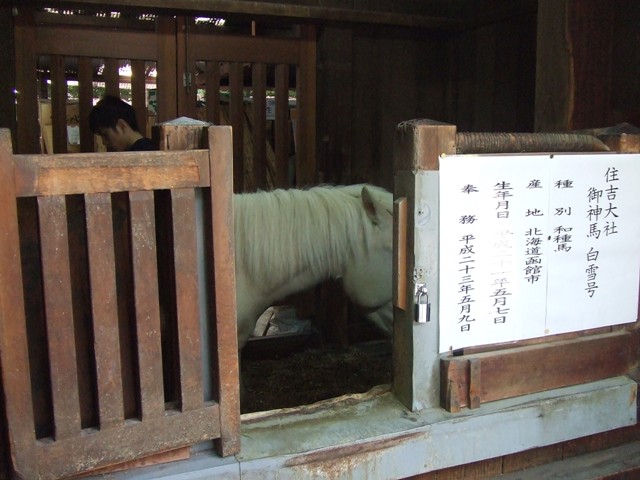 Yeah.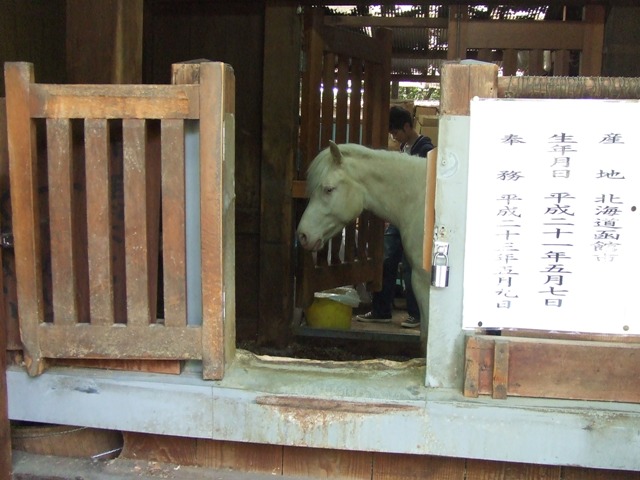 Beautiful cats!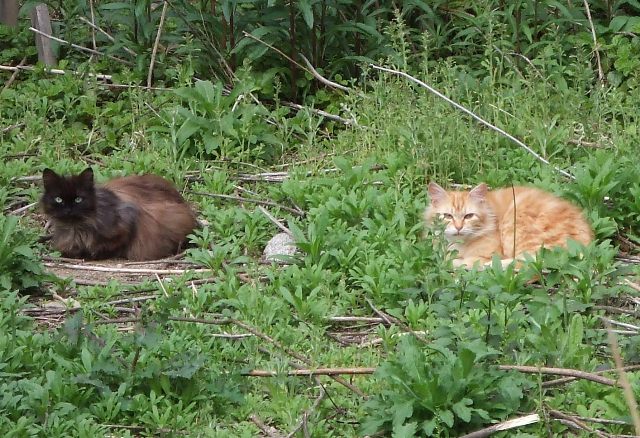 It was a "Cats' Meeting", beside the road which I usually don't take: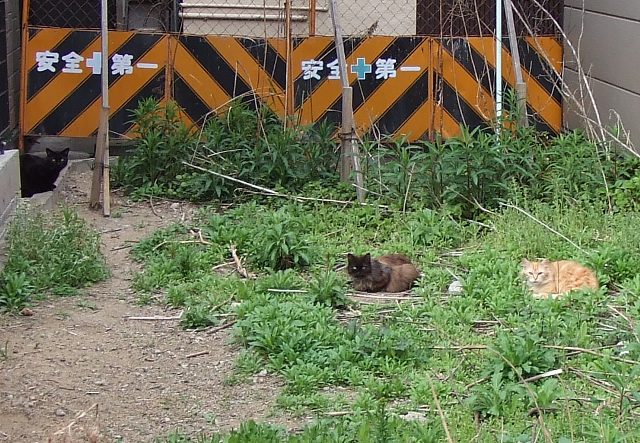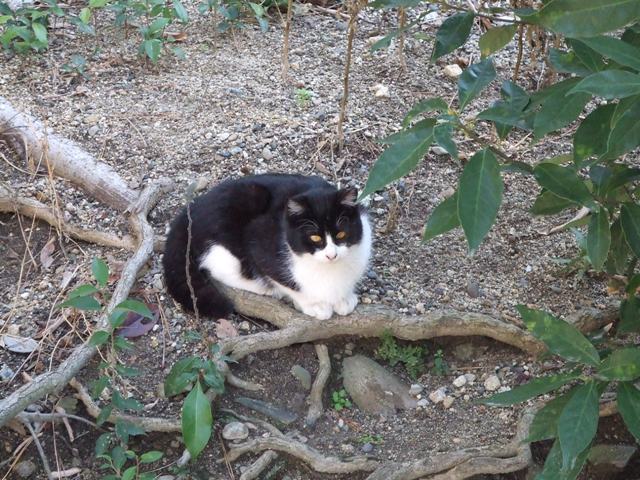 There are cats in Sumiyoshi Shrine around Misogi no Taki. They look as if they guarded the cascade.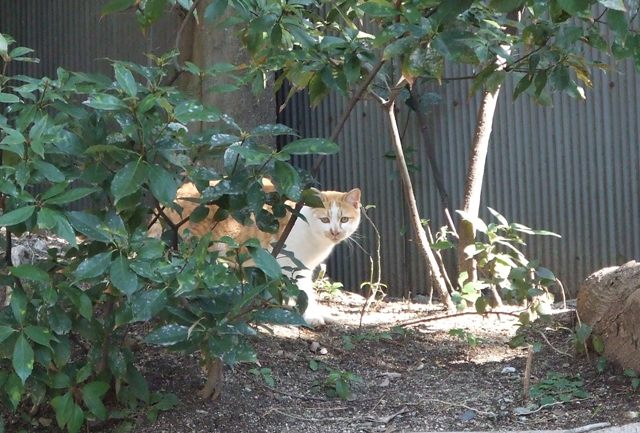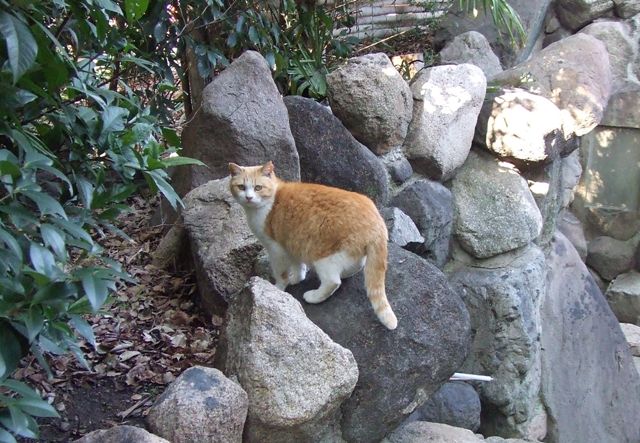 Surprisingly, these cats pose for pictures! They know how to be photogenic.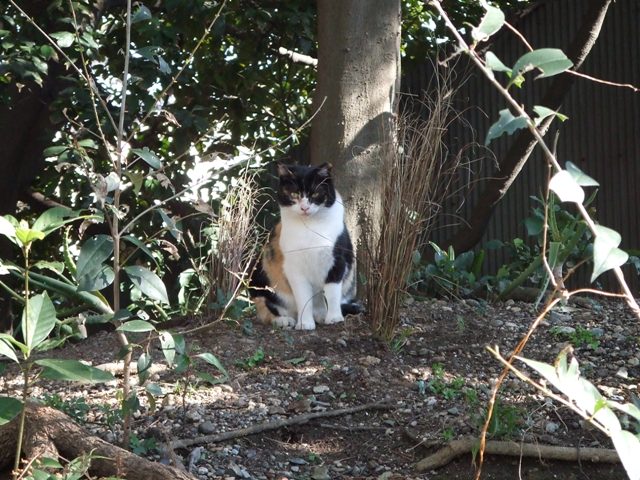 Do cats hold meetings in your town?
This is their daytime meeting.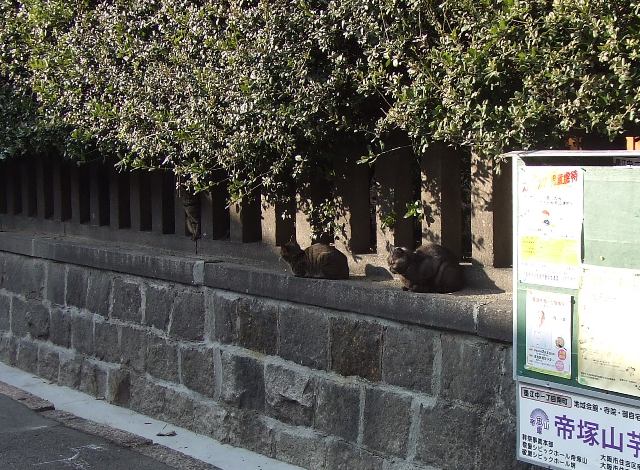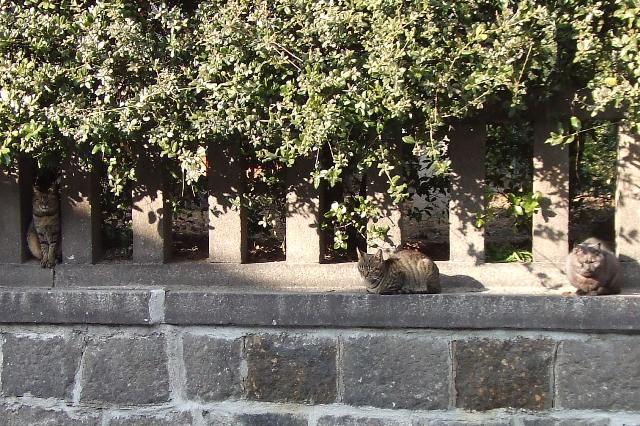 My cat doesn't go outside. He has never attended.