"The Force Awakes" of STAR WARS series is coming on December 18th.
Every Star Wars fan in the world seems to be waiting for the day, and so does in Japan.
Between Kansai Airport and Namba Station of Nankai Railway, special STAR WARS Express trains are running until May 8th, 2016.
What do you think?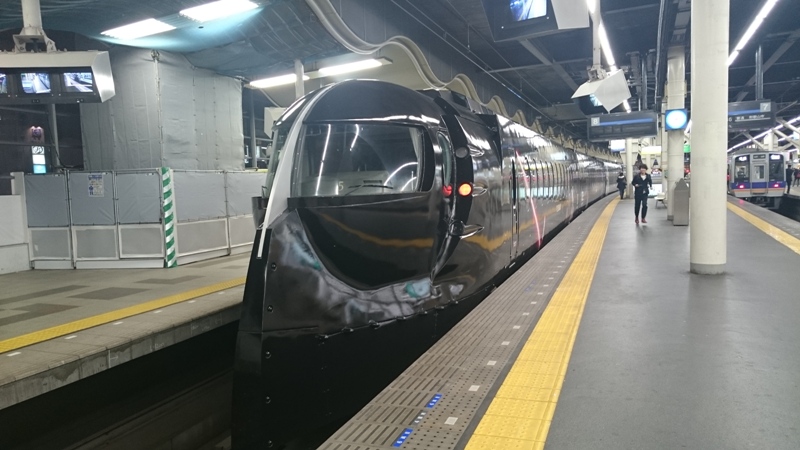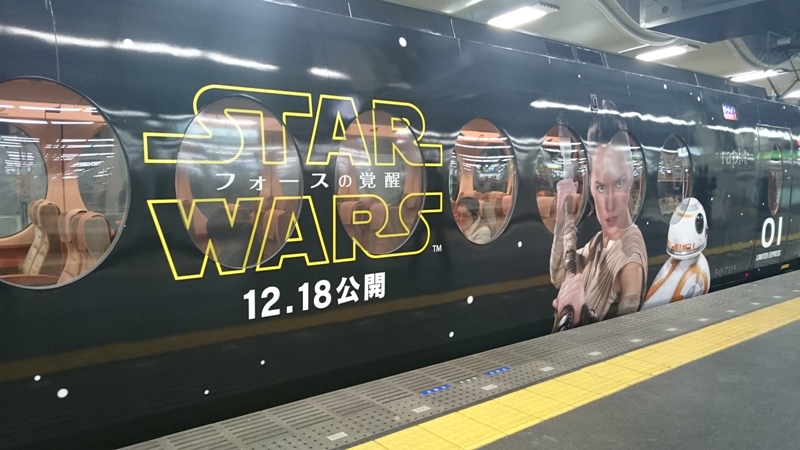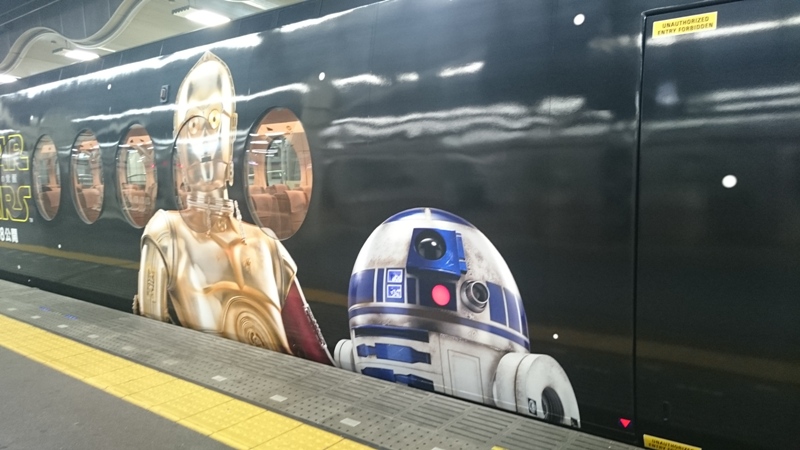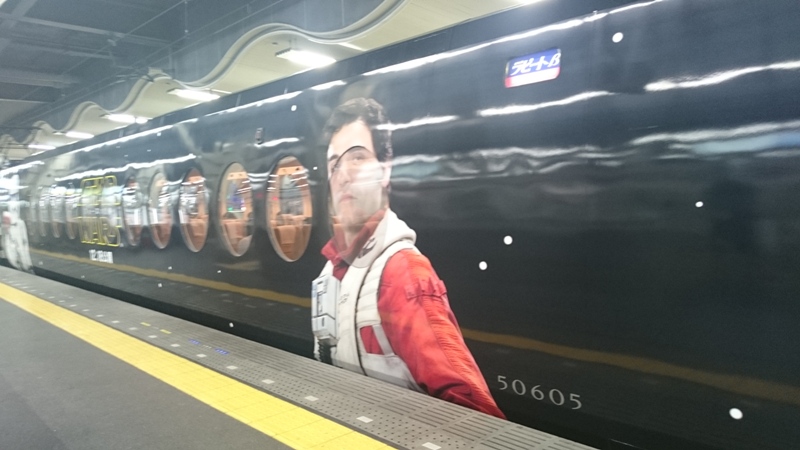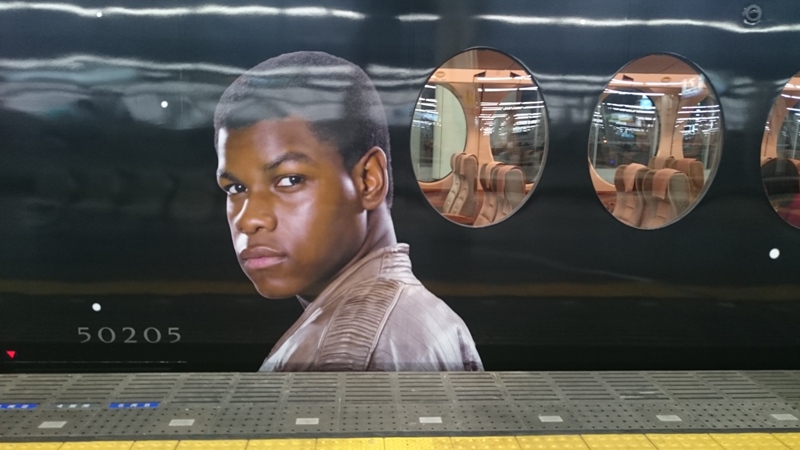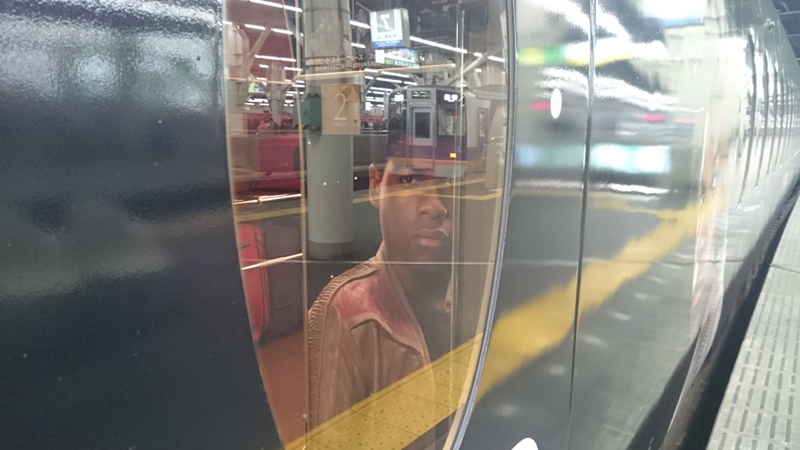 Inside, too!