I take local trains of Nankai Main Line from Namba Station at least twice a week.
Locan train means it stops at every station.
Nankai Main Line, in Japanese, Nakai Honsen has Kansai Airport Station, and there are many tourists using this line.
It's easy to go to the city from the airport, but it seems it is not easy to get back to the airport.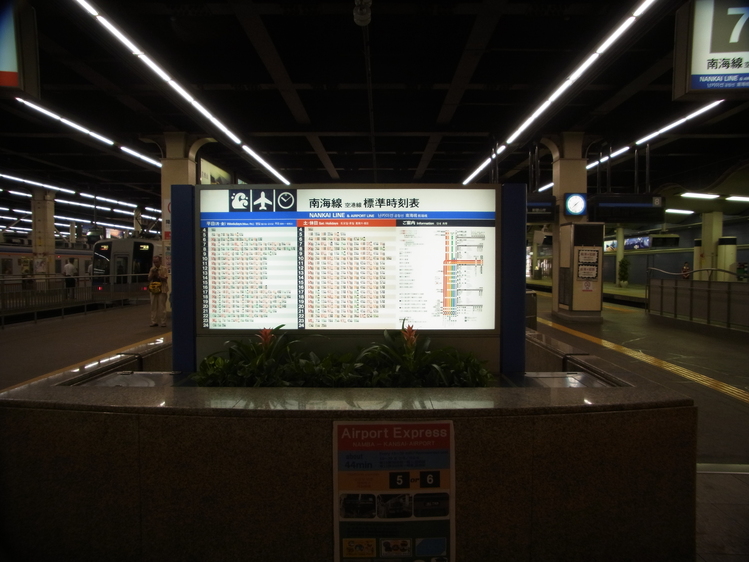 I am sometimes asked by a tourist whether or not this train goes to Kansai Airport, in a local train at Namba Station where I am not supposed to meet the people who are heading for the airport.
From Namba Station,
Only the trains whose destination is Kansai Airport go to Kansai Airport.
There are many destistinations. You have to choose the one which says "Kansai Airport".
Do not take the train which does not say "Kansai Airport".
Yeah, English letters are so small.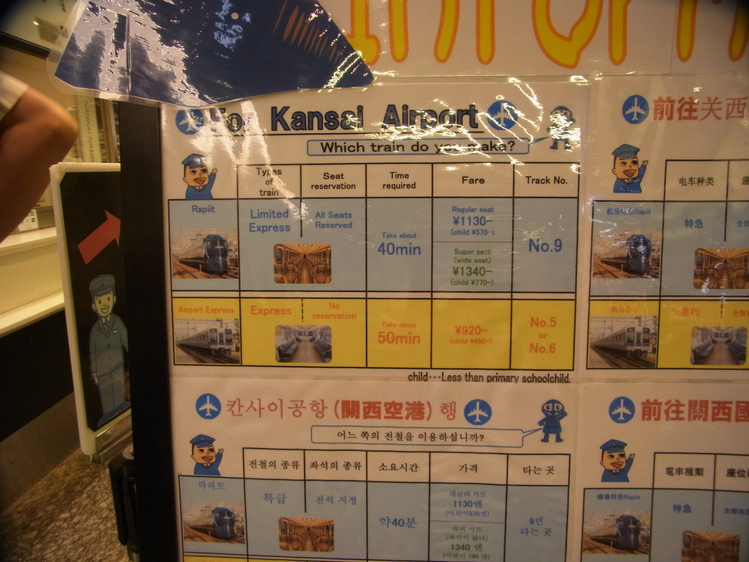 There are 3 kinds of Airport lines:
1.Rapid: super express train. It takes about 40 minutes to the airport.
You have to pay additional 510 yen, but it is very comfortable and there is space for luggage. If you have a lot of luggage, you should take this one.
It leaves from Platform Number 9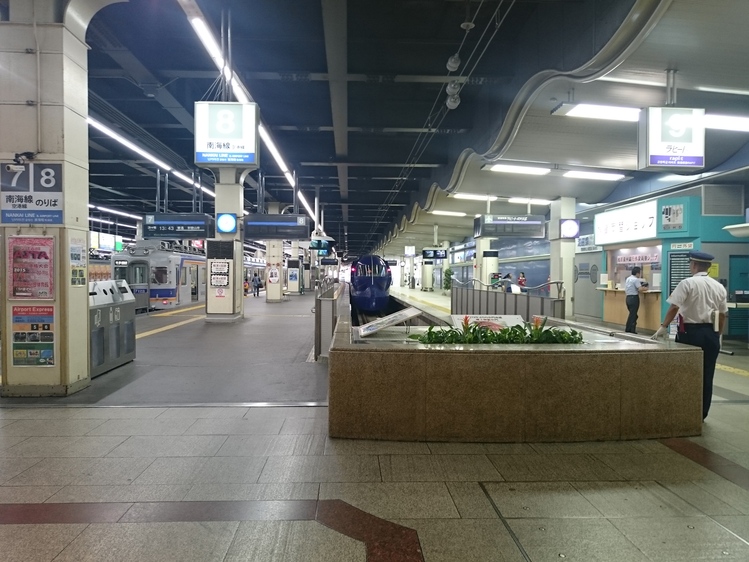 2.Express train. It takes about 50 minutes.
It starts at Platform Number 5 or 6.
Take the train which says "Kansai Airport"
3.Local train. It take about 90 minutes.
It leaves from platform number 7 or 8. Local trains leaves right next to the Platform for Rapid, so many people get confused that this one would go to the airport.
Some of them do, but others don't.
Time Table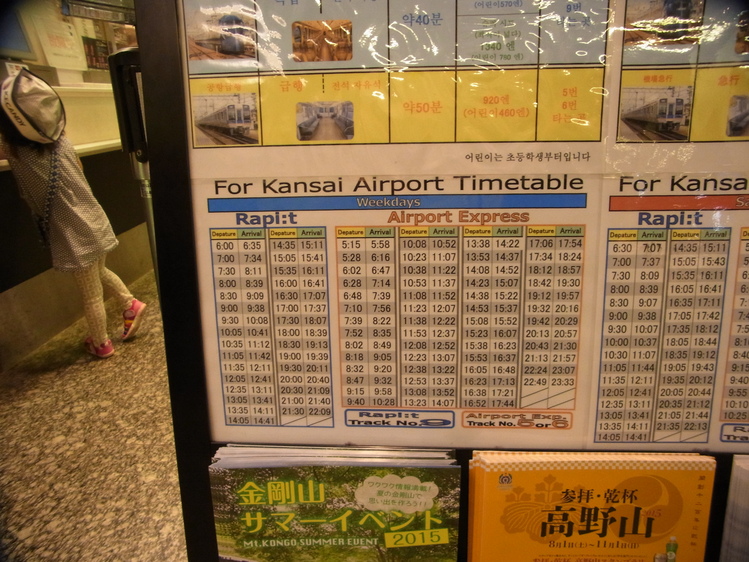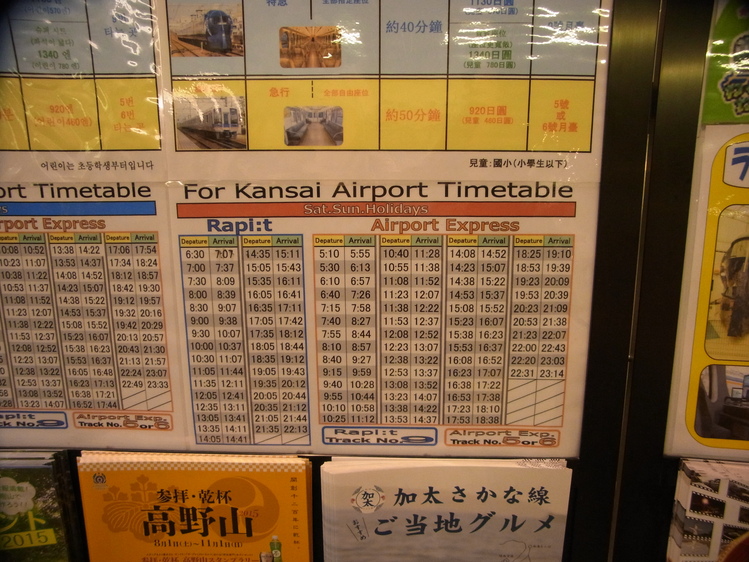 Have a nice trip when you come to Osaka!!!