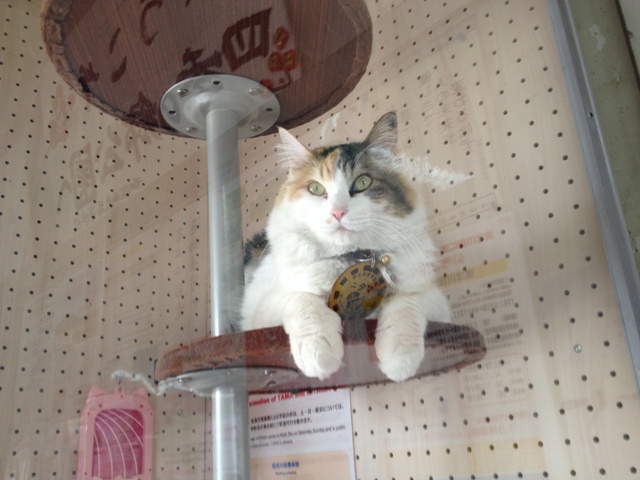 Idakiso Station is the one where Nitama works as a stationmaster.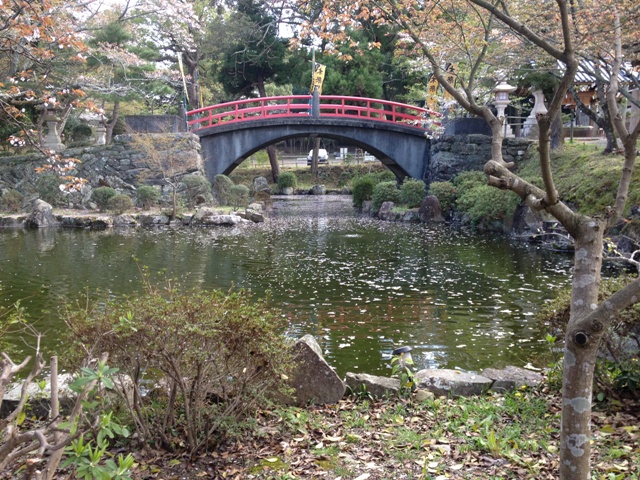 Idakiso is the name of the shrine.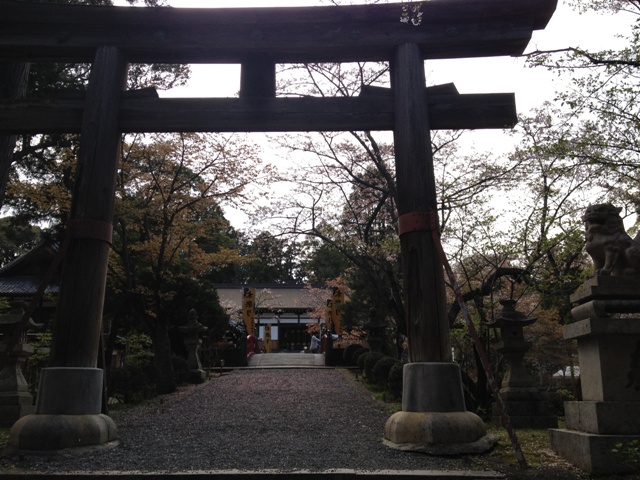 Acturally, I did not know anything about this shrine until I got there.
It is an old shrine founded in early 8th century on Kumano road which starting from Osaka City.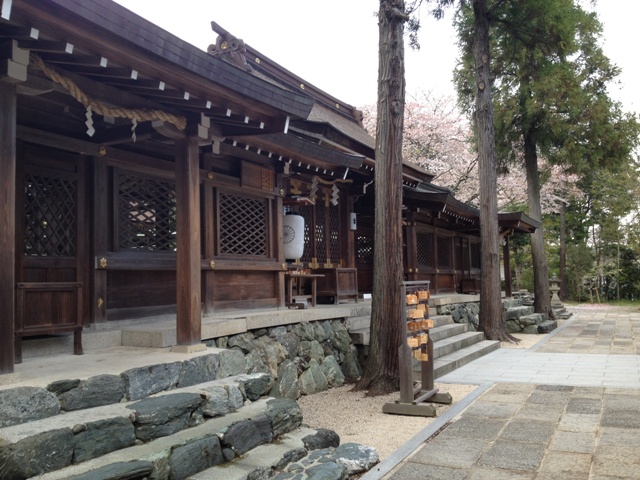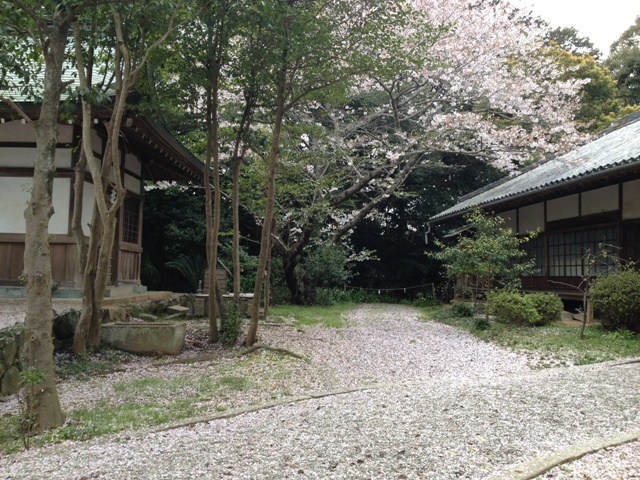 There are Kofuns, ancient tombs.
There is one just next to the shrine.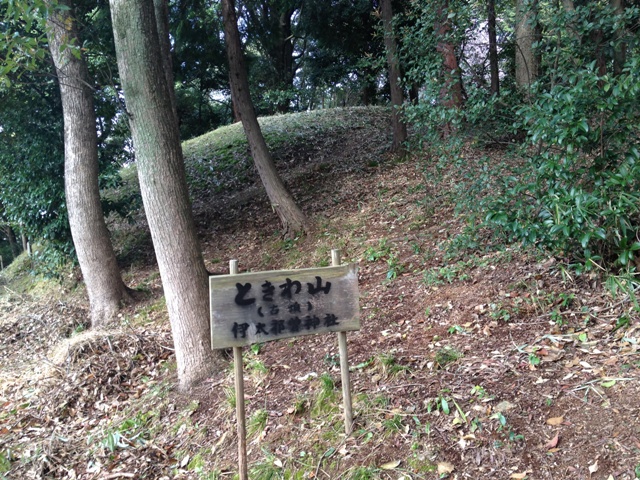 I climbed up to the top of one of them.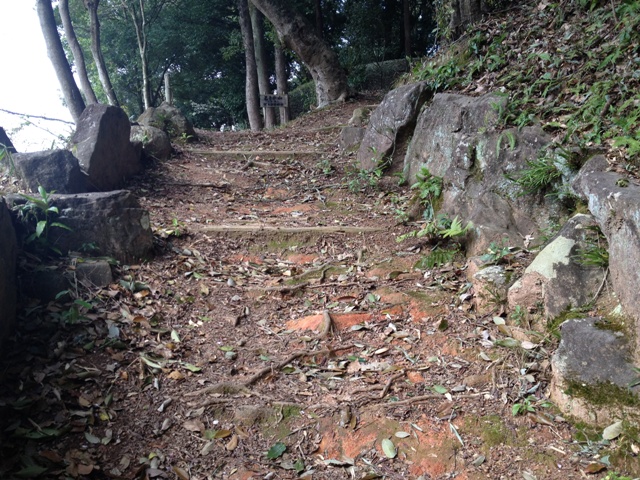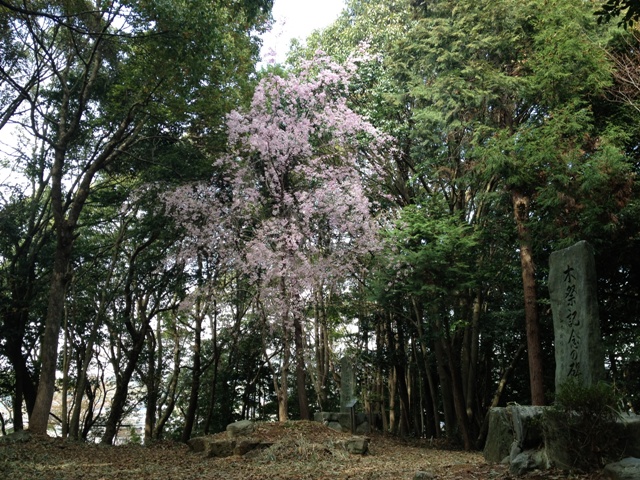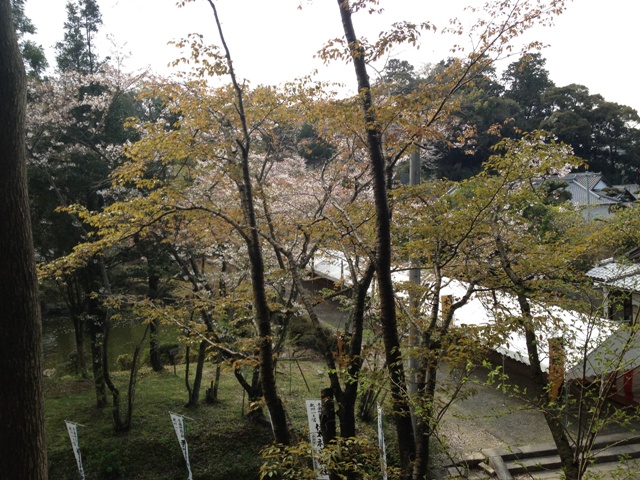 Afterwards, I found a website that shows inside of the tumulus.
Wow! I should go back there sometime.
http://www.geocities.jp/kohun1192/wakayama1.html
The reason I went to Wakayama was I wanted to see her......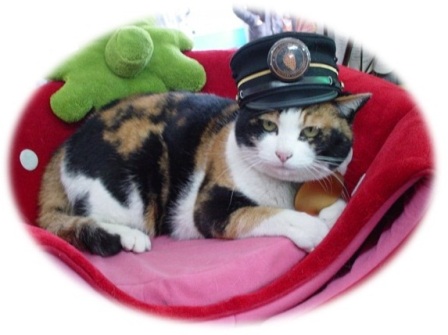 The Stationmaster, Tama.
Was I able to see her?
As for Tama, there is a good explanation in Wikipedia.
http://en.wikipedia.org/wiki/Tama_(cat)
I took Kishigawa Line.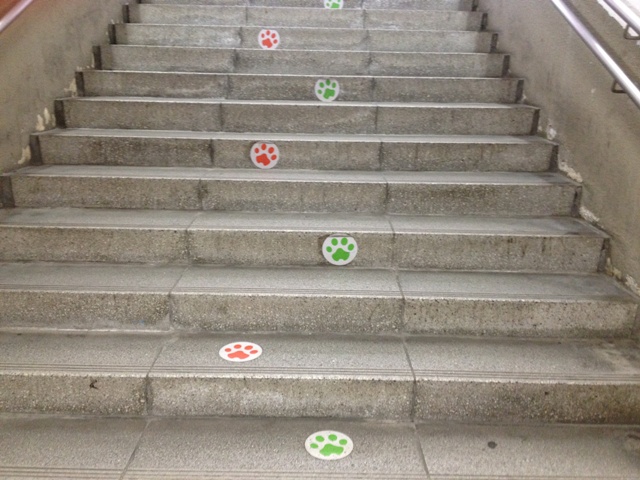 There is even Tama Densha, which means Tama Train.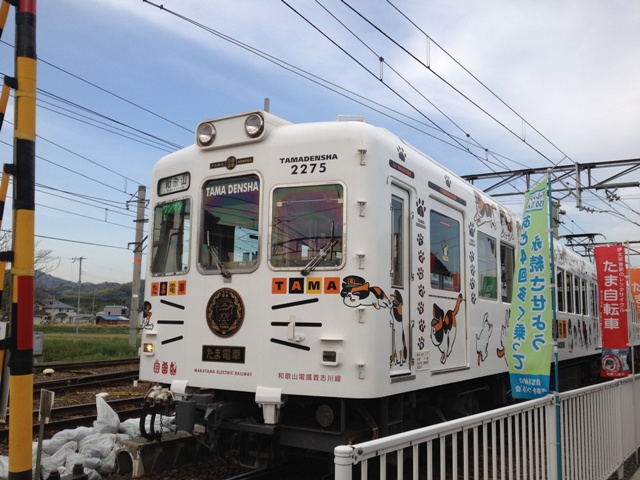 But Ichigo Densha came, which means Strawberry Train.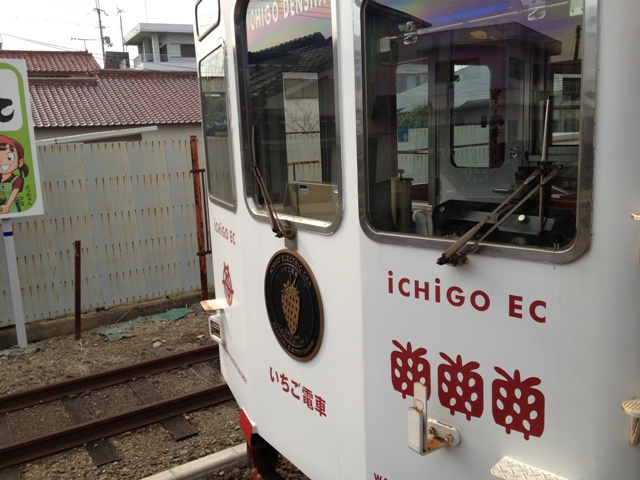 The area around Kishi Station of Kishigawa Line has lots of strawberry fields.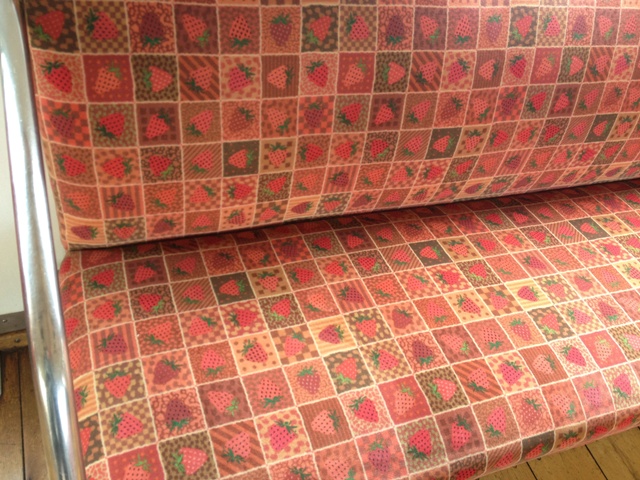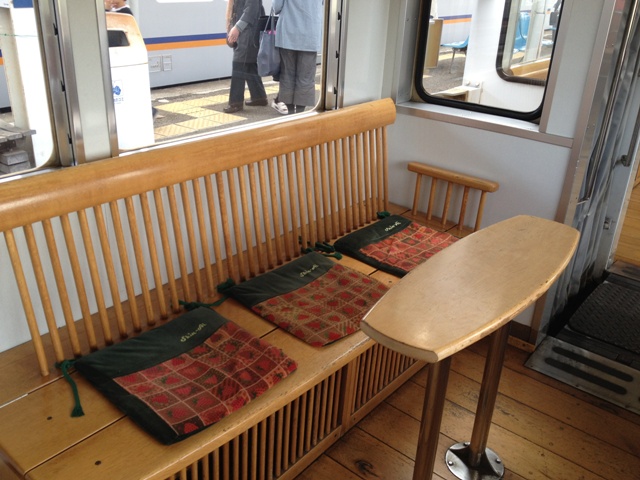 I saw peach orchards along Kishigawa Line, so this area produces lots of fruits. Other parts of Wakayama prefecture is famous for tangerines, and plums. Wakayama is a place of lots which has lots of agriculture and surrounded by great nature.
I got to Kishi Station.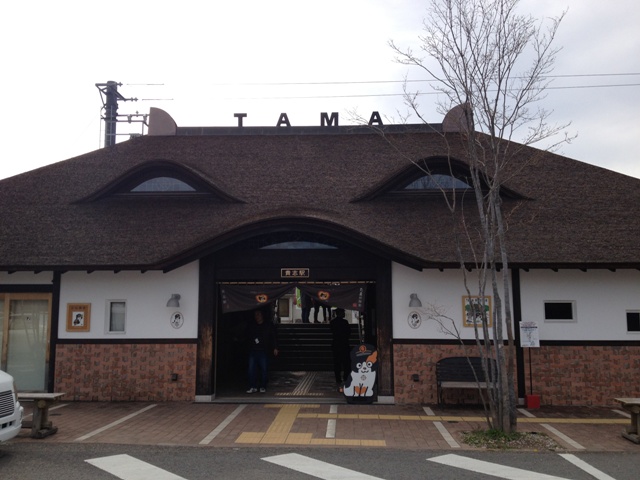 Tawa was not there. She is now fourteen years old. She is old for a cat, and I knew that.
Inside of Kishi Station, I just saw pictures of Tama. Kishi Station is a small museum that exihibits Tama's pictures.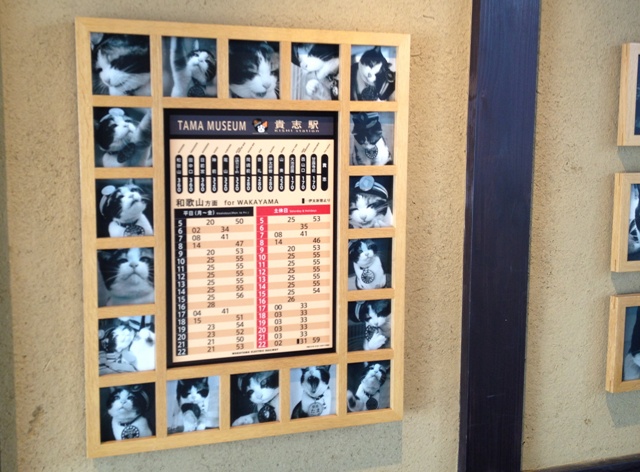 Nitama works as a substitute of Tama.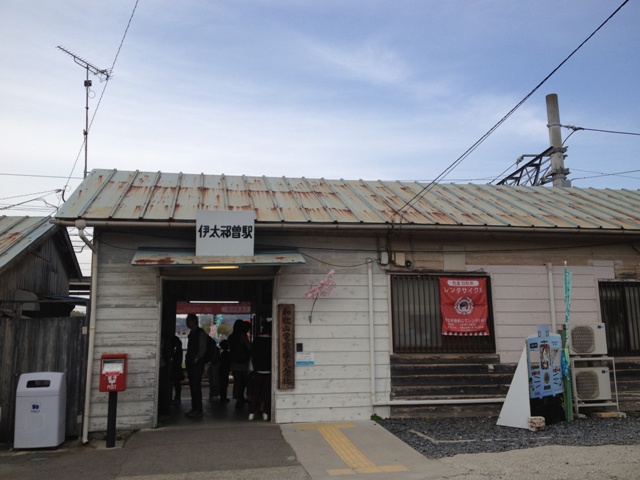 She was an abandoned cat, and she works at Idakiso Station, not Kishi Station.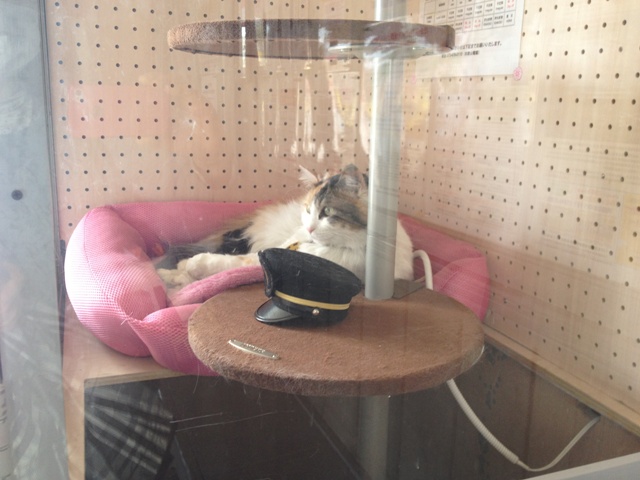 I felt so sad Nitama was in the case. I could not touch her. I was wondering if she was happy in the showcase-like cat house. I figured out in this way, she is protected. She seemed to be OK. She doesn't work every day either.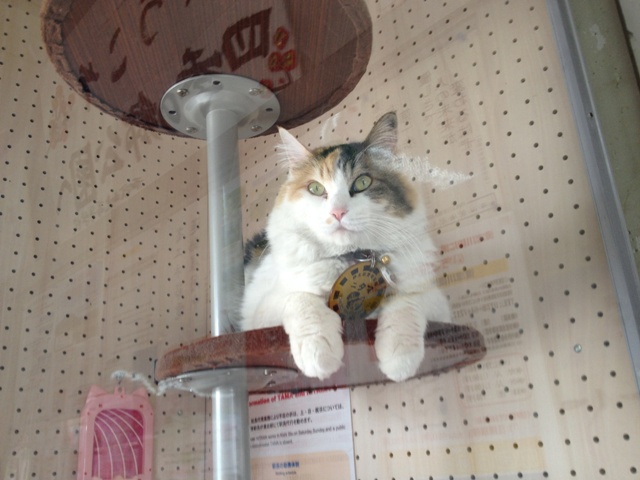 But I was happy to see Nitama, as a cat lover.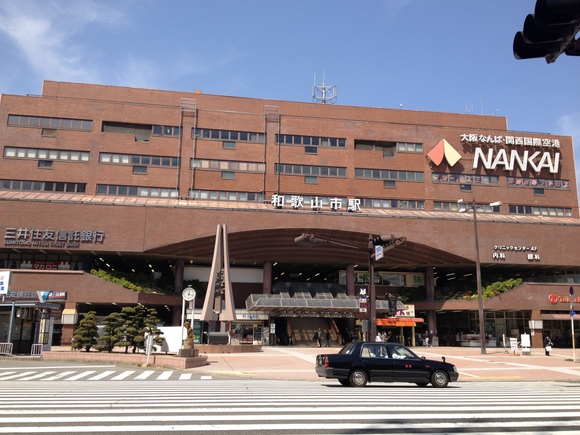 I went to Wakayama.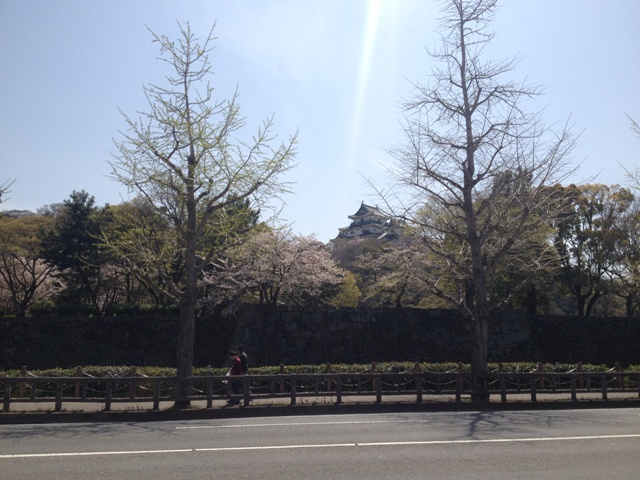 Wakayama Castle was not my plan, but the cherry blossoms were so beautiful that I went into the gate.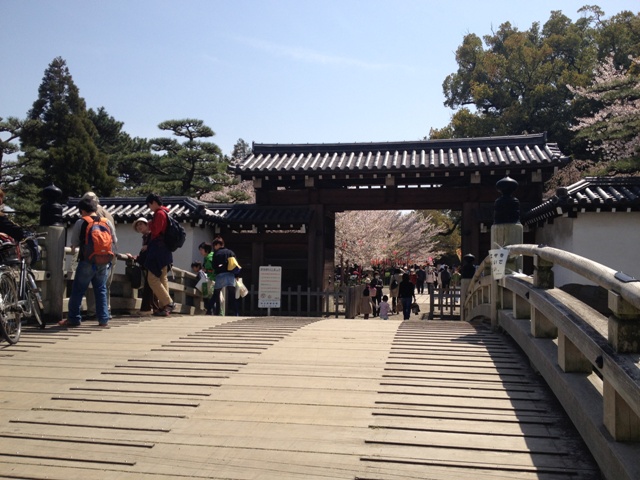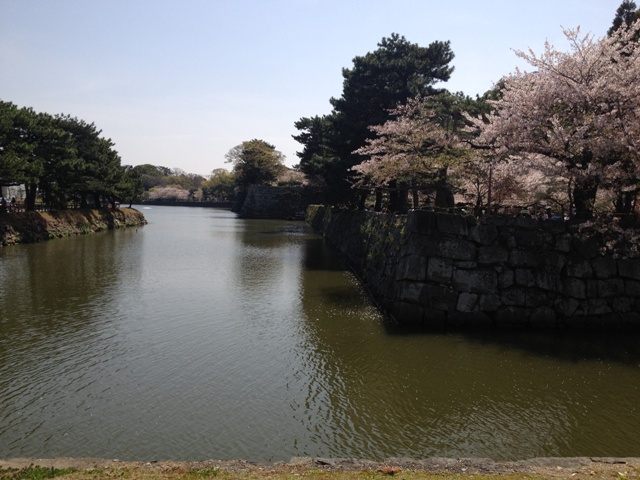 It was built by Toyotomi family in 1585, but one of Tokugawa families lived here. My favorite 8th Shogun, Yoshimune was from here in Kishu, Wakayama.
This may be the remain of the gorgeous garden.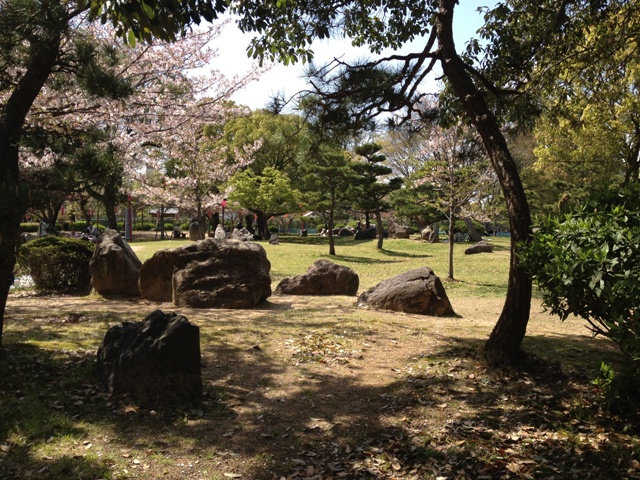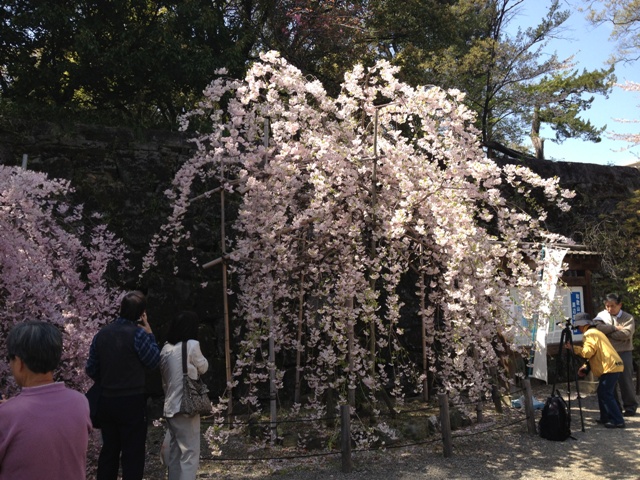 I think today is the most beautiful day to see cherry blossoms in Osaka.
At a local park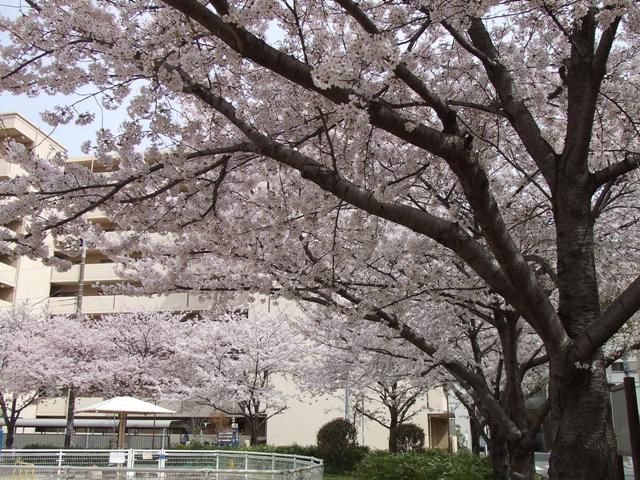 At another local park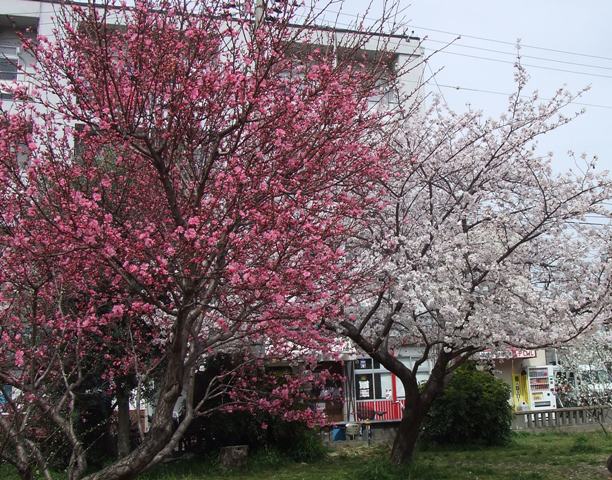 Usually, peach blossoms bloom earlier, but this year, they bloom just a little bit earlier than cherry blossoms. So we can enjoy both of them at the same time this year.
At Ohyosami Shrine near subway Abiko Station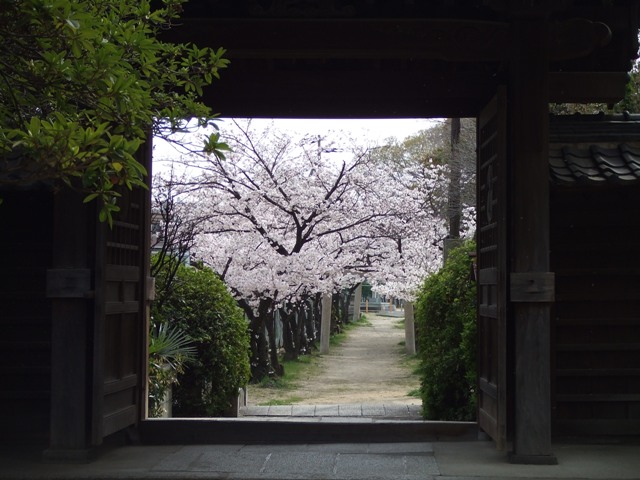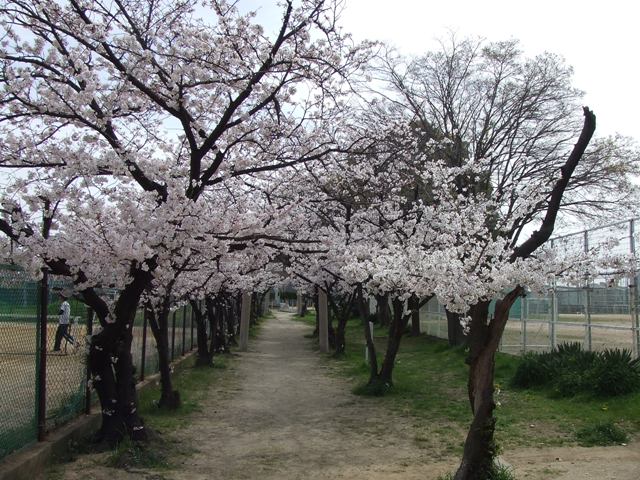 And on the street