One of The experiences that many of Osakans go through is going through the busy stations filled with people.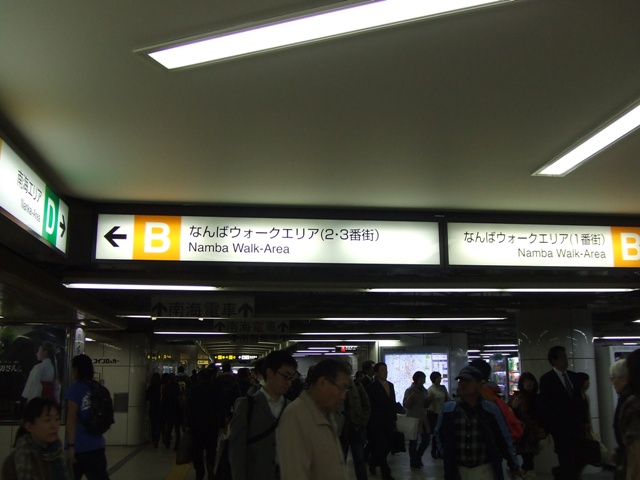 I take Kintetsu Like once a week, and then, I have to go through Namba stations where Kintetsu Line, Subway lines, and Nankai Lines get together.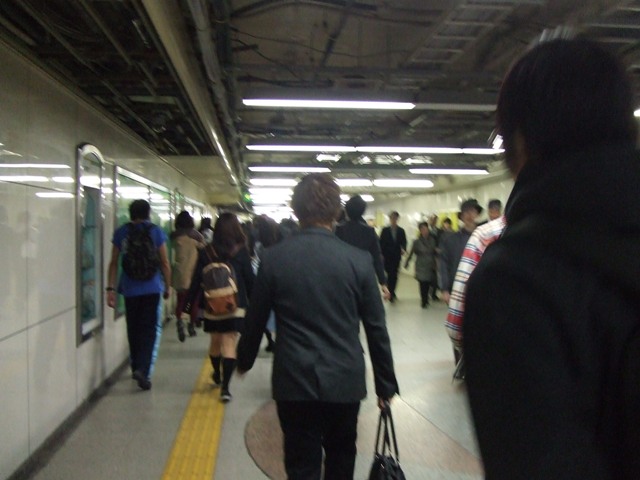 I took these photos at around 6:30 p.m around subway Namba station which is between Kintetsu Namba Station and Nankai Namba station.
People, People, and People!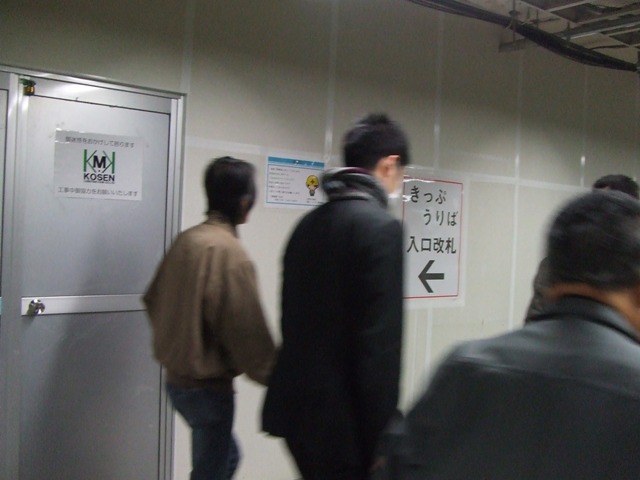 Be careful! Those people walk so fast.
The Namba Station of subway Midosuji Line is under construction now, and it makes this station inconvenient.
When will the construction be over? Maybe next year, or the next year.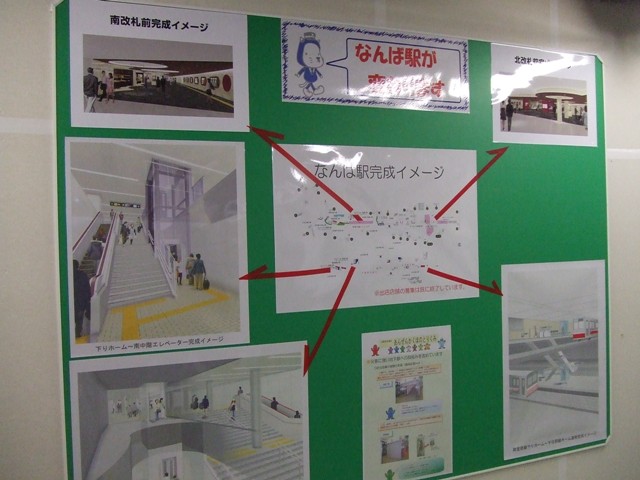 I've been busier than before, so I don't have enough time to go sightseeing.
Today, I will show you "not so uncommon place" where Osaka citizen living in the south part of Osaka City go.
It's Namba City and Takashimaya Department Store.
I hate to go out on Sunday because there are so many people.
I had to buy some food in Namba.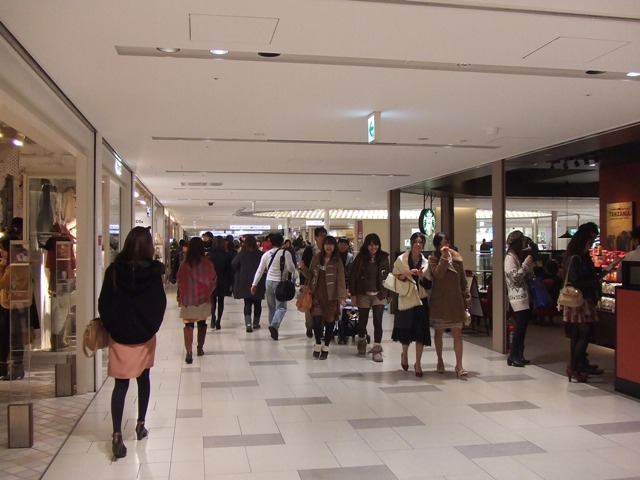 Yeah, there are many people.
Interesting display by Yayoi Kusama.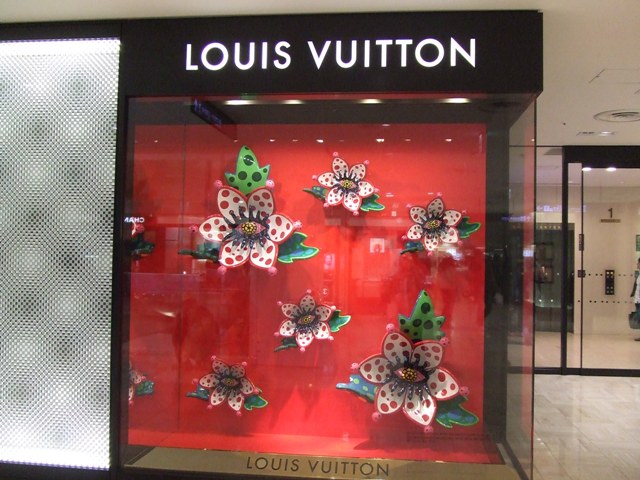 I like the display of this flower shop.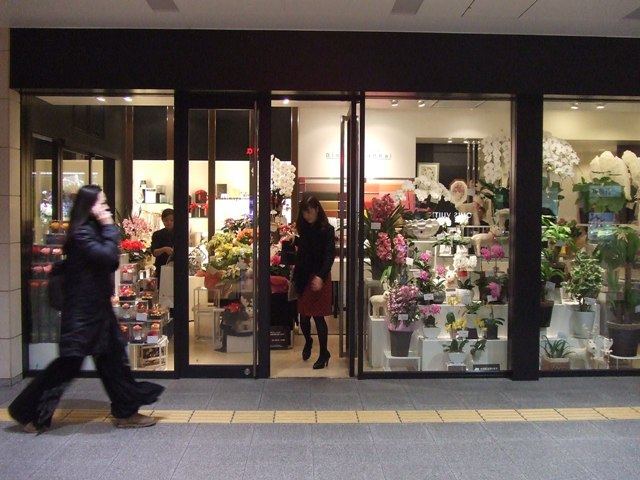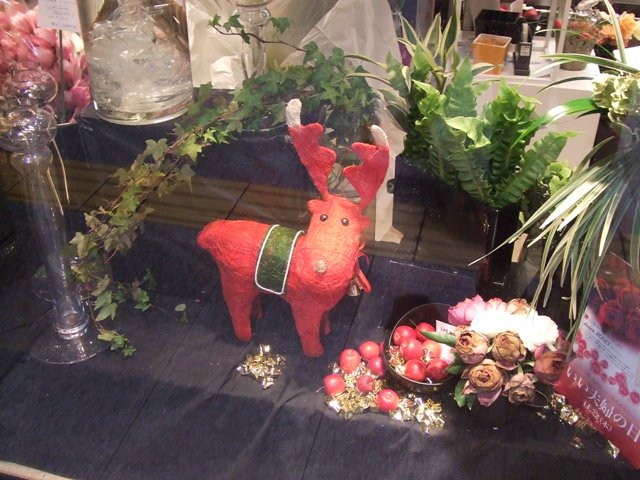 Oh! Christmas is coming soon!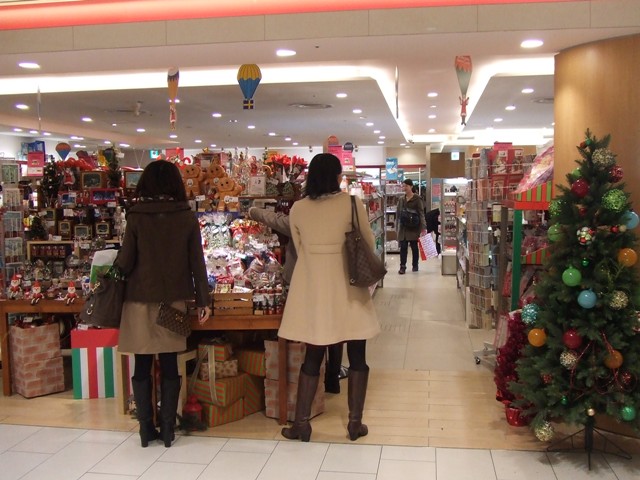 Yeah, Christmas is coming!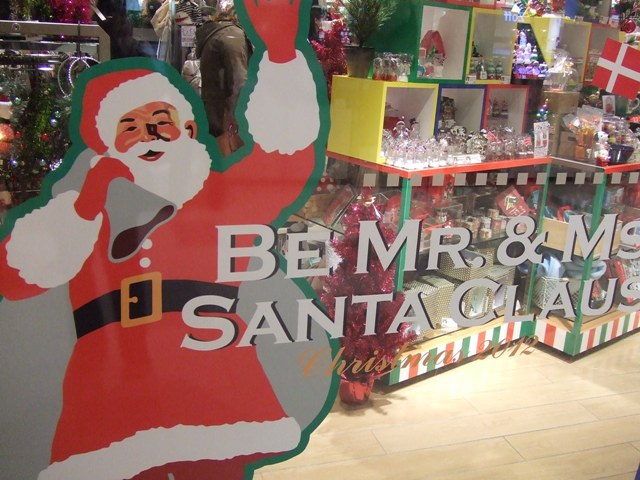 Many people in Japan like to have persimmon trees in their gardens.
Even in a big city like Osaka, you can see persimmon trees here and there.
Now is the season of fruits of persimmons.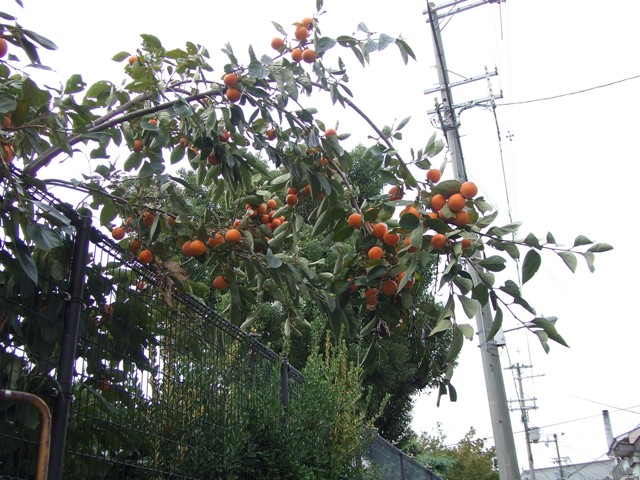 You should eat persimmons from fruit shops or markets, or else, it could be too bitter if you take one of these.
Dotonbori is famous for its night view.
It's .....flashy.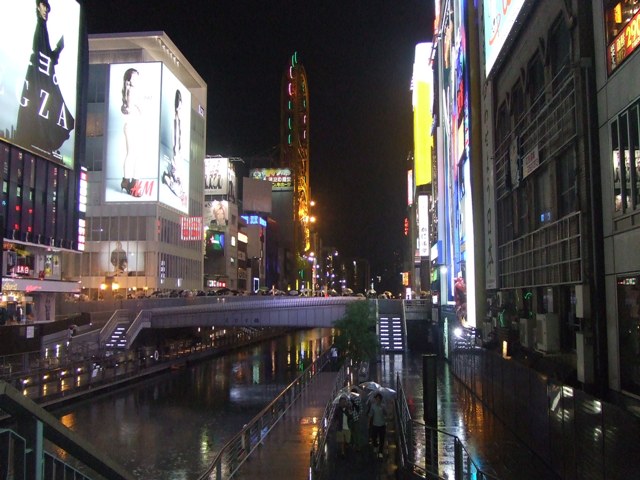 Thhis photo is what I took last month.
Wow! Peple were wearing T-shirt!
It was very warm and even hot in October.
It's November now, and it's cold. We need coat.