Looks like southern California, doesn't it?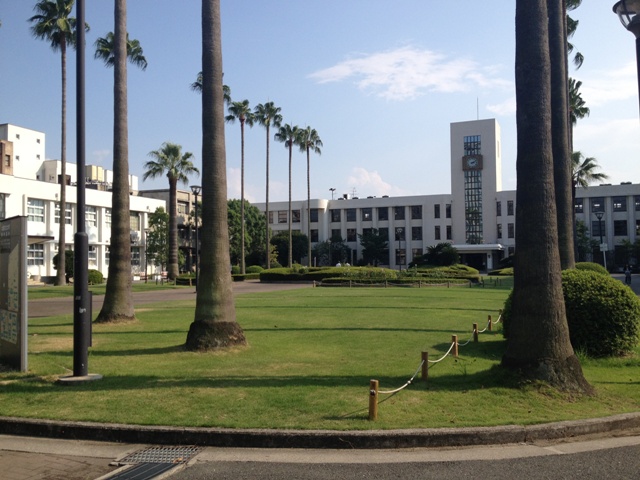 Actually, this is
Osaka City University
located in Sumiyoshi-ku in Osaka City.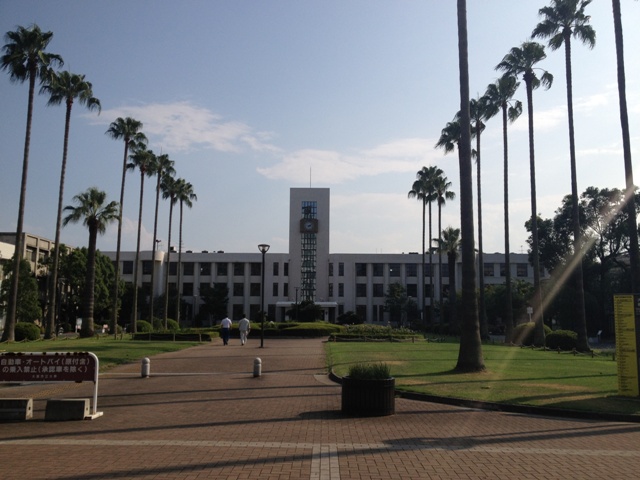 There used to be several public universities in Osaka City, but this is only the public university proudly remained in Osaka City. Other universities moved to suburban areas.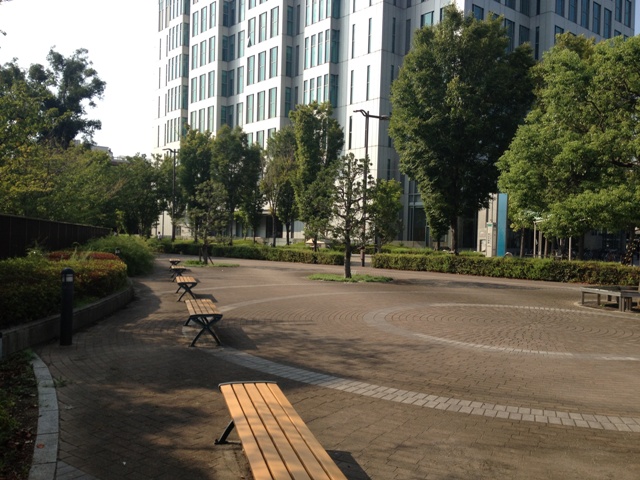 It is still during the summer vacation, so there are not so many students now.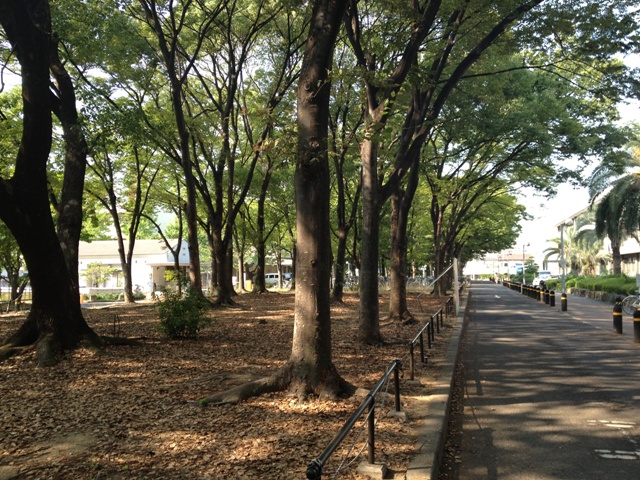 It's quite a big school. I sometimes go there to use the library. If you are an Osaka Citizen, or if you work in Osaka city and you have an official ID for that, you can get a library card for 2,000 yen. They have huge amount of books.
The tall building is their library.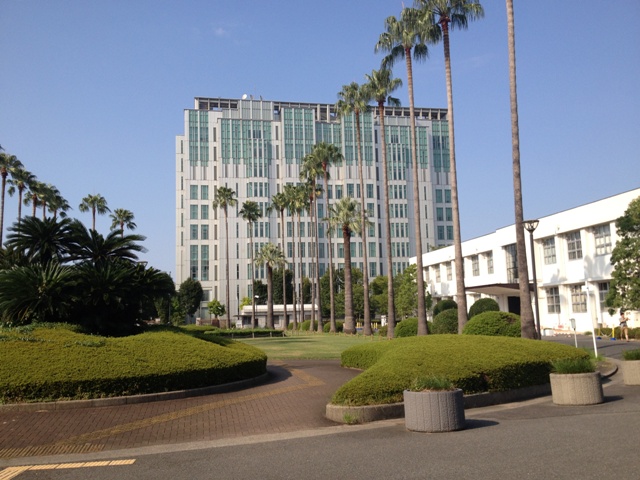 They have school festival from November 1st to 4th.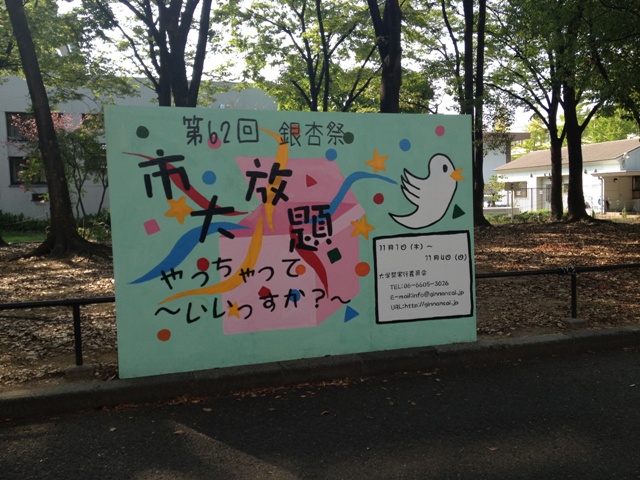 If you are interested in OCU, go to the website
http://www.osaka-cu.ac.jp/en
I had been wanting to eat good pancake for a long time.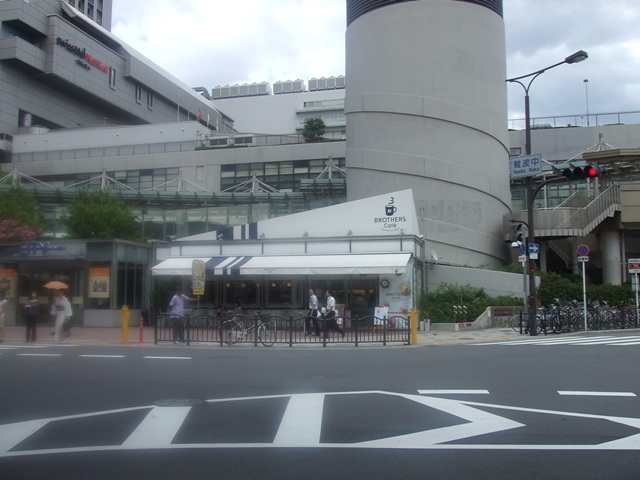 I heard "Brother's Café" is famous for its pancakes so I had "snack" there when I was around Namba.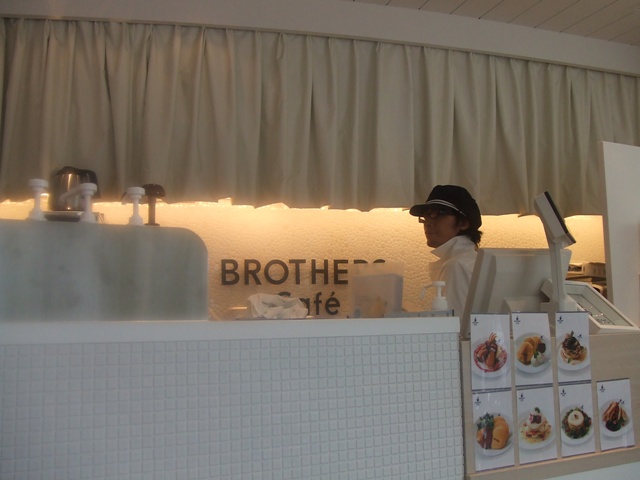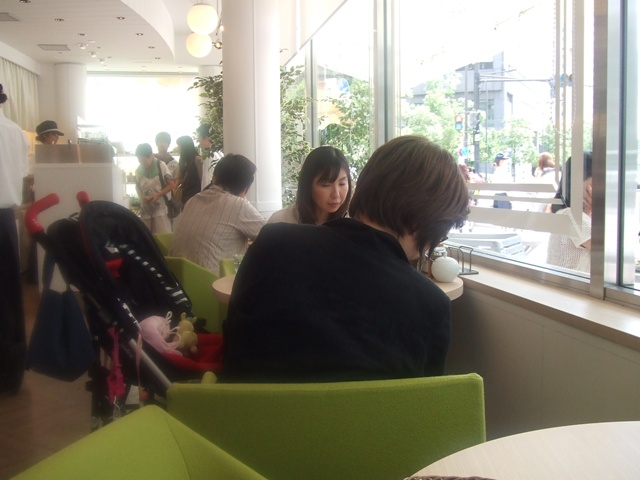 Inside, it's very bright, especially on a sunny day.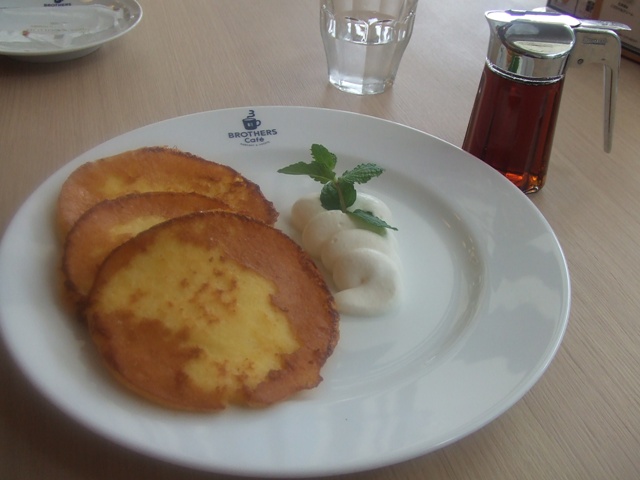 I had "French" pancake. I guess it's between French toast and pancake, which means pancake with lots of eggs, maybe.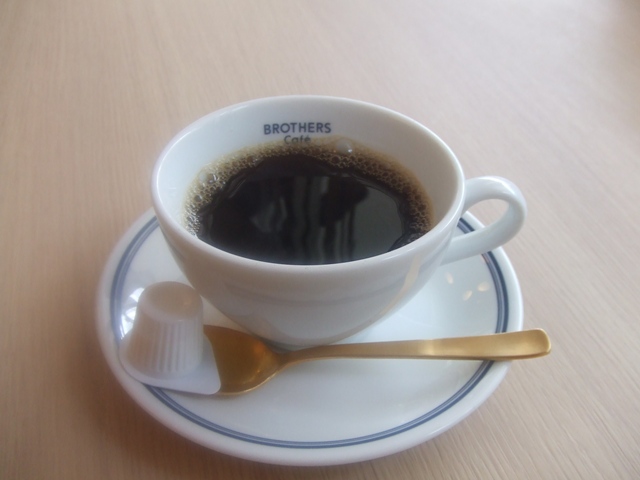 I had coffee too.
Very Good, if you don't mind waiting for a long time.
I used to get off at Matsumushi Station of Hankai Uemachi Line to go to learn English Conversation long long time ago.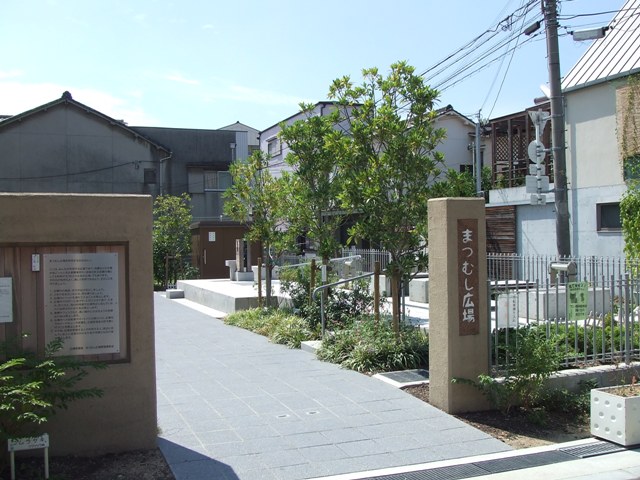 I found a new small park close to the Station. It looks like a brand new park.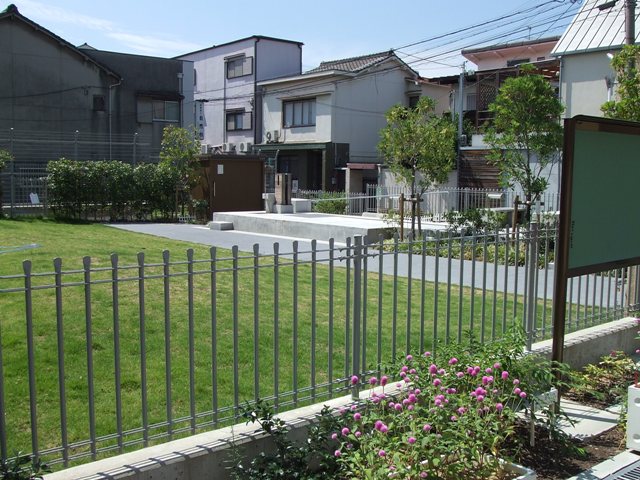 Nobody's there. It's too hot and humid in Osaka now.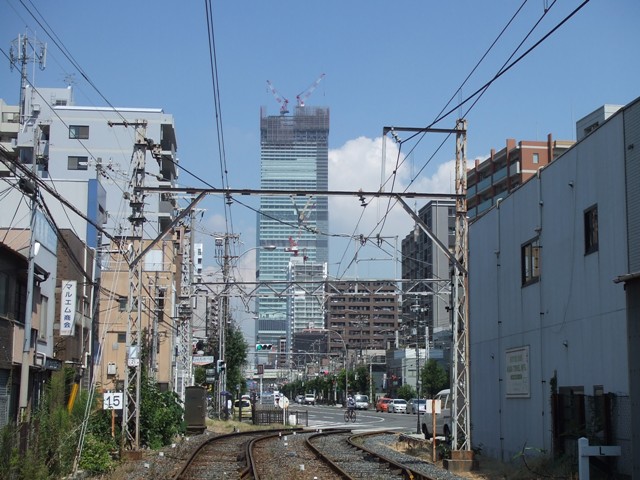 Habeno Harukas, the view from Matsumushi Station, now it's officially the tallest building in Japan.