It's been hot. It's been extremely hot these several days.
When I go to Abeno-Tennoji Area, I ride a bike for exercise, and of cause to save some money these days, but under this kind of weather, I hate to ride a bike, because it's too hot.
Health is more important than money in this case.
So I take the Hankai Tram, which is convenient, and actually, it's not too expensive. I should take this more often.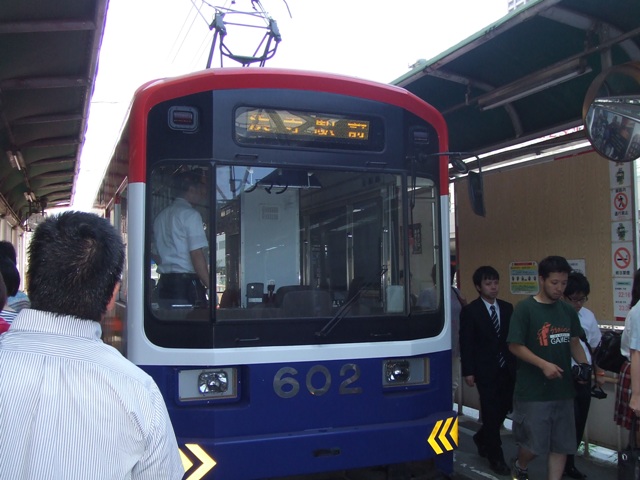 This is the Tennnoji Station of Hankai Uemachi Line. This tram takes you to Hamadera Park.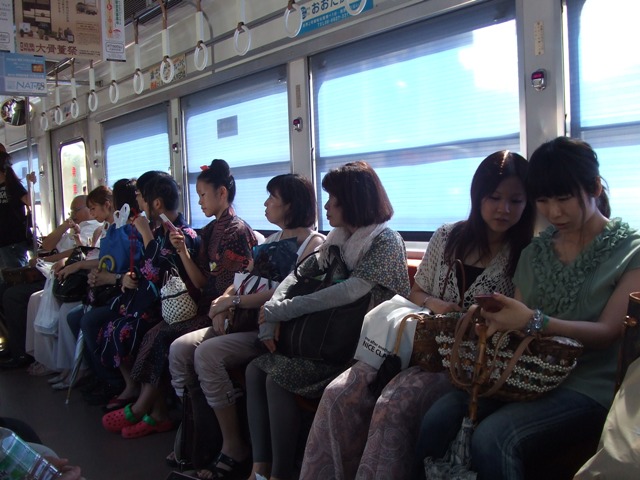 This is inside of the tram. Some girls are wearing Yukata, because there is "Sumiyoshi Festival" from July 30 to August 1. There is going to be a parade tomorrow on August 1 along the Kishu Road from Sumiyoshi Grand Shrine to Shukuin, Sakai City. It starts at Sumiyoshi Grand Shrine around 1:00 p.m.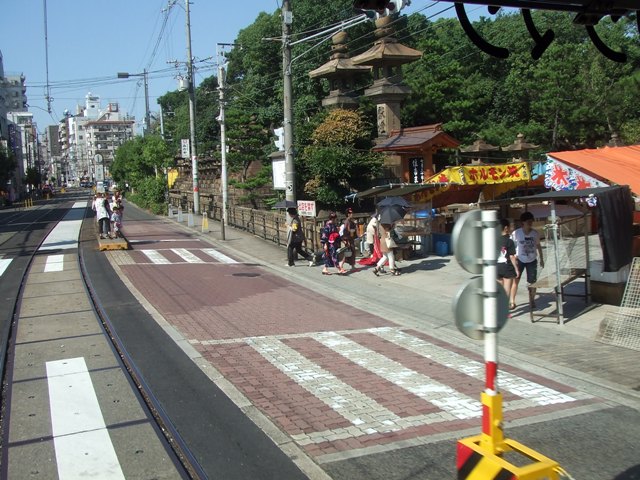 The girls in Yukata got off at Sumiyoshi Grand Shrine.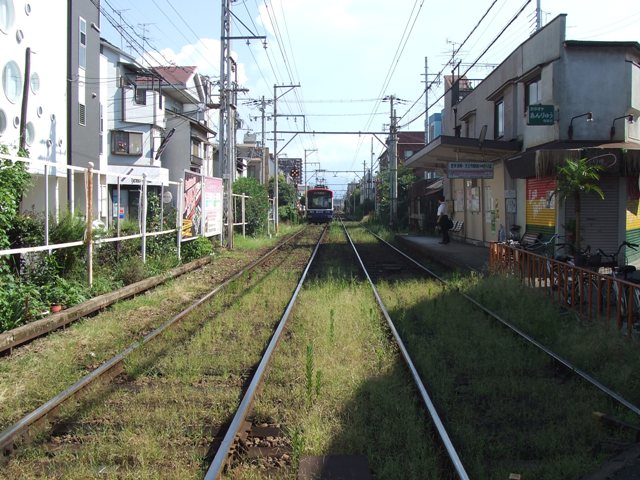 This is Anryu-machi Station. Looks…. HOT!
What is Abeno Harukas?
It's the name of the new building which is now being built.
It's going to be the tallest building in Japan in 2014.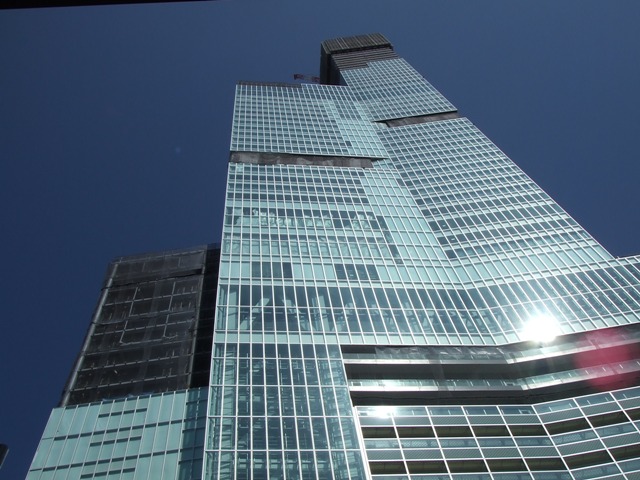 Abeno Area is under the construction all over, except, Q's Mall is completed.
New pedestrian bridges between Tennoji and Abeno are almost done, hopefully.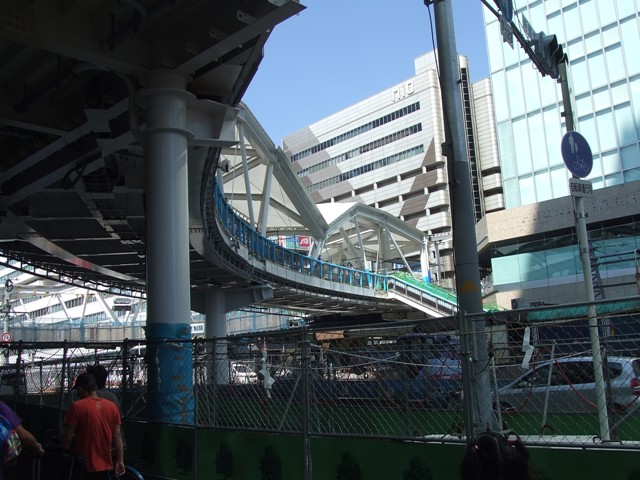 I introduced
Karahori
before. It's in the center of the city near Osaka Castle, but it's the place which still keeps the old atmosphere.
In Karahori, there are some of the old Japanese style buildings which are now shopping complex.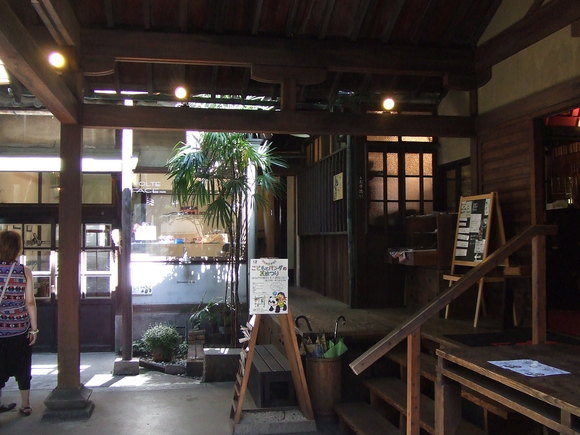 One of the buildings is "Ren".
In there, there is my favorite chocolate store, in French, it may be chocolatier, "
Ek Chuah
".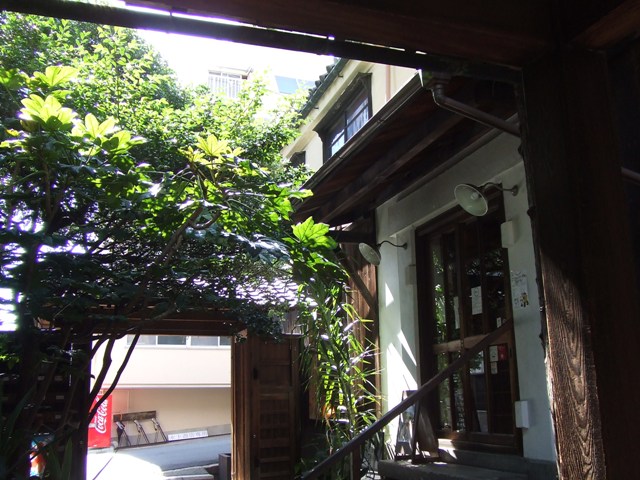 There is a cafe inside, too.
The building is Japanese style, but inside, there are many Western style pictures, and they match to this place pretty well.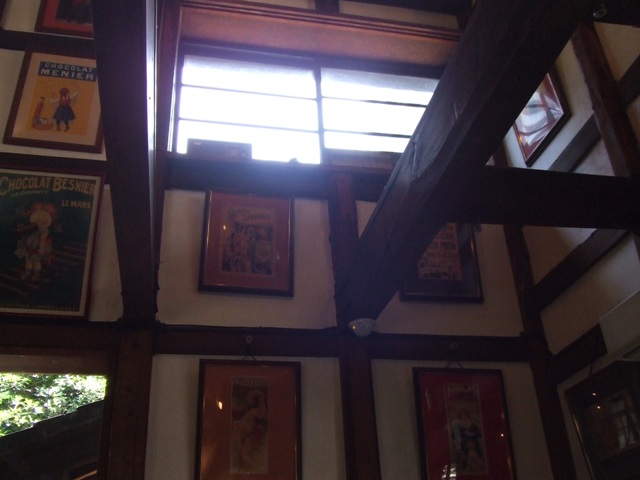 In a hot day, it is very nice to have their chocolate parfait with icecream in it.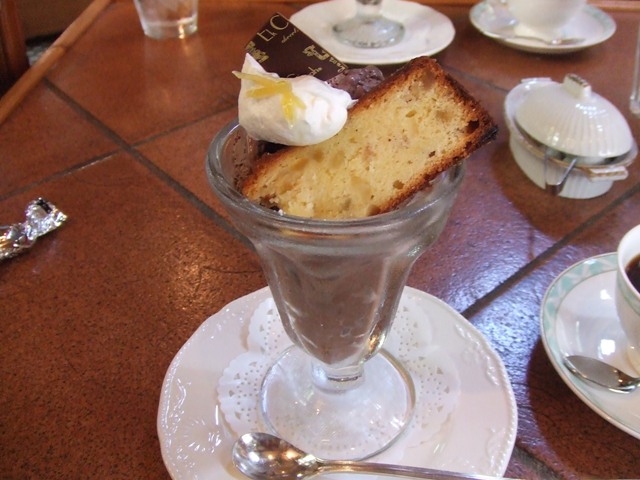 Yeah, after the rainy season is over, it's been extremely hot !
I had cake and coffe at Tea Lounge on the 22nd floor of Hotel Monterey Grasmere Osaka in Namba.
Kind of expensive, but Starbucks, Dotor, or San Morco Cafe don't have this atmosphere.
These days, I see a lot of tourists around this hotel. I think this hotel has a good access to go around Osaka.