Last weekend, there was an event in Sakai City, which showed the valuable stuff the temples and shrines possess twice a year.
I have been to this event before. Each time, the things they show is different.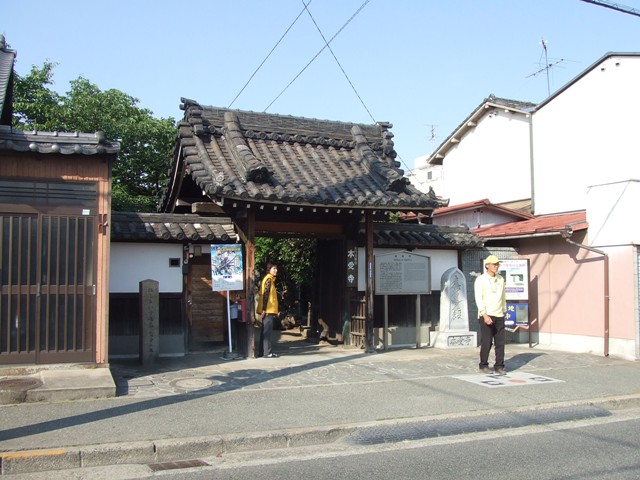 This time, Honju-ji Temple was open. Not inside of the building, but they showed "Oribe-Doro", which means Oribe's garden lantern.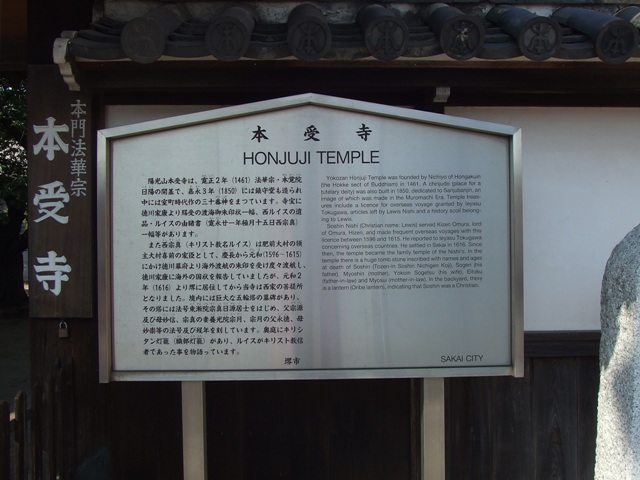 Furuta Oribe is one of the masters of tea ceremony, whose teacher was Sen no Rikyu, and he lived from 1544 to 1615.
I introduced
the lantern of Crypt-Christians in Nanshu-ji Temple in Sakai City
, and that lantern was also Oribe-Doro.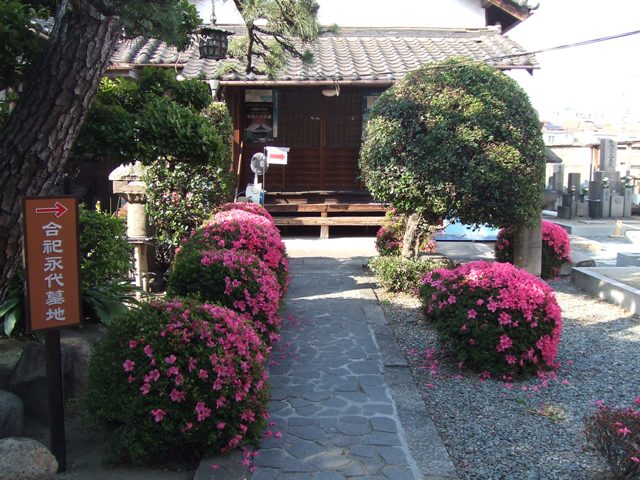 These couple of years, my theme of this blog is becoming like "Japanese and Christianity". I am the one who assumes that Christianity was brought to Japan 1300 or 1400 years ago, and the reason that there were so many Catholic Christians in Azuchi Momoyama Era, just before Edo Period was Japanese have had Christian basis.
Anyway, Christianity was banned in Edo Period, and this Oribe's Lantern was created to worship Jesus, (see the bottom of the lantern)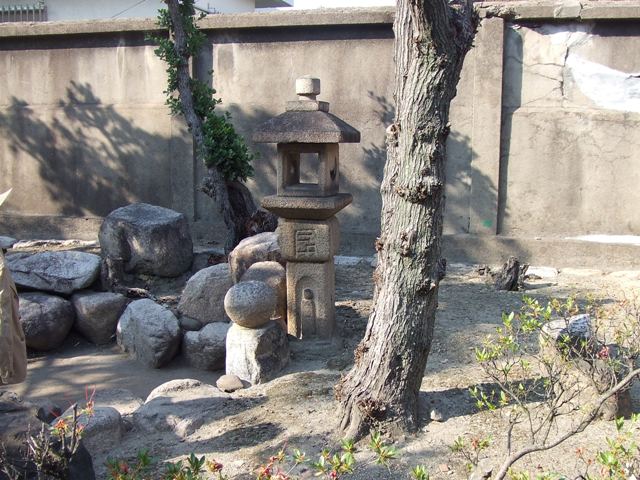 or Jesus and Mary which are often seen in Catholic Churches.(
See Oribe's Lantern in Nanshu-ji Temple
)
Oribe's Lanterns were usually placed near tea rooms for tea ceremony.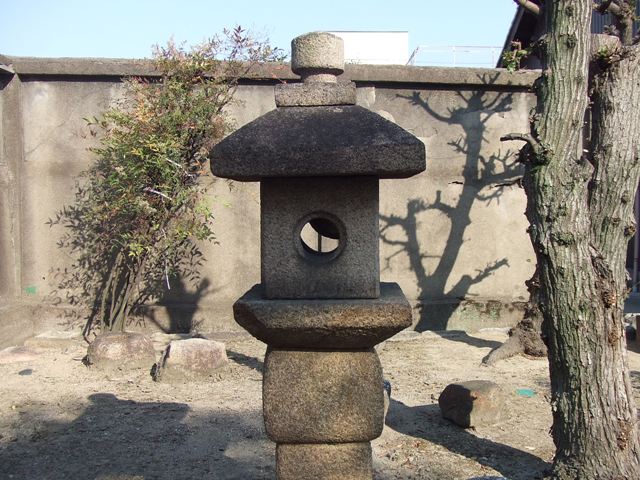 (There are shapes of the sun and the moon, which is said, a sign of Christianiy.)
Some people say, there were probablysome people who did tea ceremony as an actually Christian ritual, Holy Communion.
I think Japanese history is mysterious and interesting if you see off mainstream.
In Japan, between April 29 and May 5, there are lots of National Holidays and this period of time is called "Golden Week". Many people go out of the country, or go out of their own cities and enjoy their trips.
Me? Well, I had to catch up the housekeeping things that I could not get done, so I mostly stayed home. I enjoyed staying home. Really.
Here are some pictures of flowers that I took just before Golden Week at Sumiyoshi Grand Shrine. It was quiet.
Actually, I hate going out during this kind of holiday season, so I prefer not to go out.
Even Sumiyoshi Grand Shrine is crowded.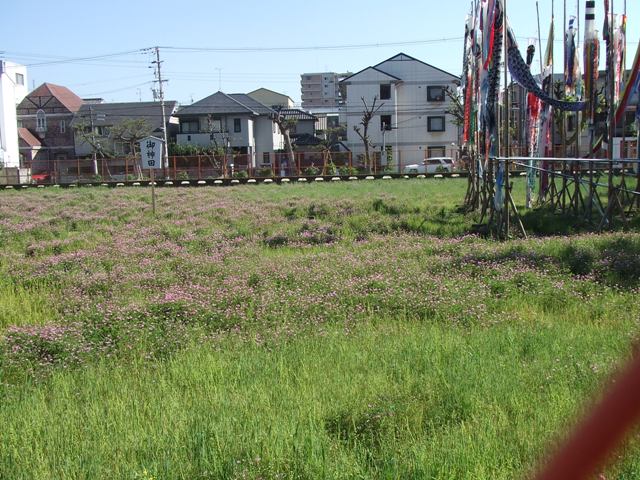 Chinese Milk Vetches at holy rice field.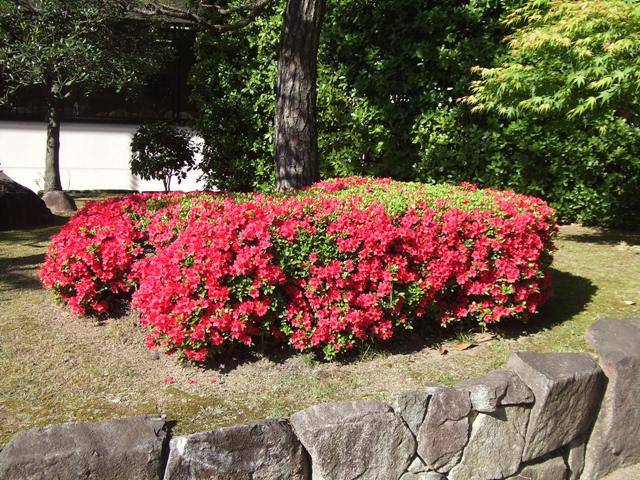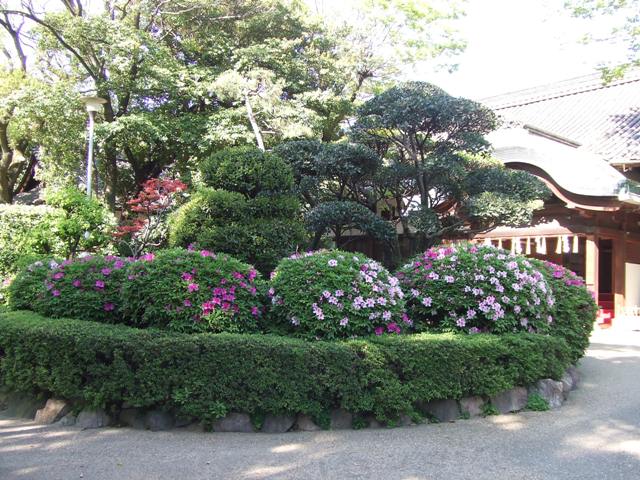 Azaleas.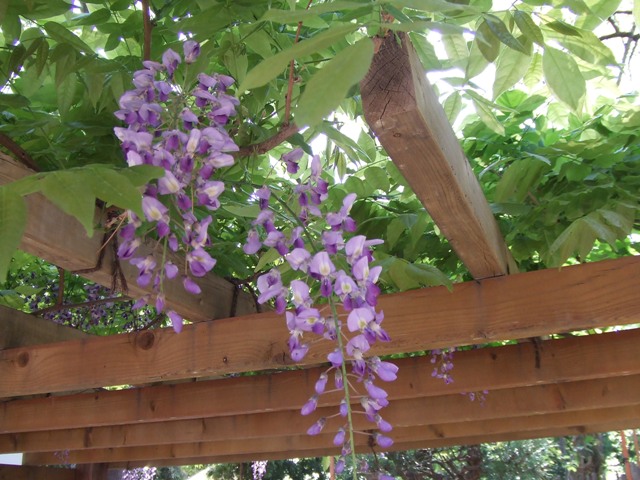 Wisterias.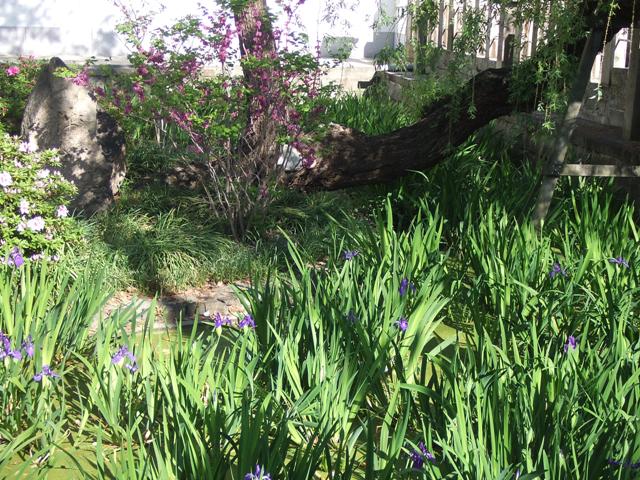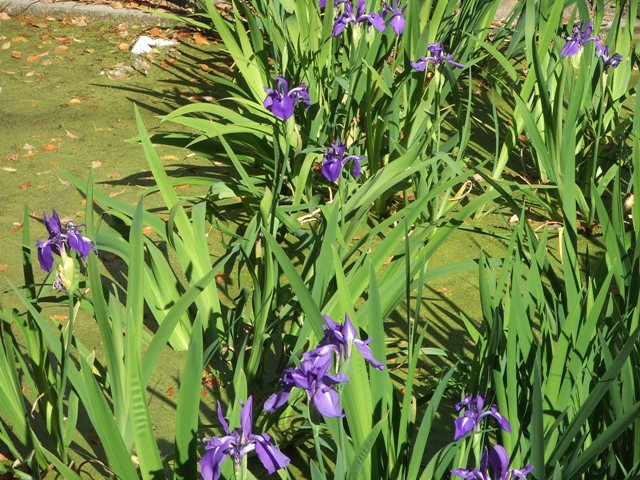 Irises at Sengen Shrine, one of the branch shrines of Sumiyoshi Grand Shrine.
In southern part of Osaka Prefecture, there is a city called Kishiwada.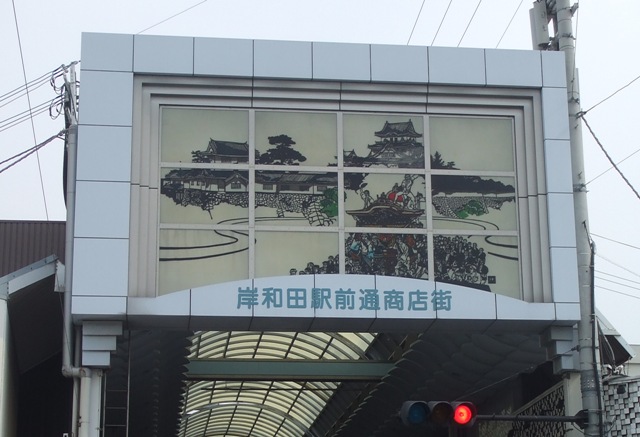 People here are crazy about their festival, "Danjiri" held in the middle of September, which people living outside of southern part of saka Prefecture don't understand.
Anyway, there is a small castle in Kishiwada City. It is not as big as Osaka Castle, of course, but it really is a castle.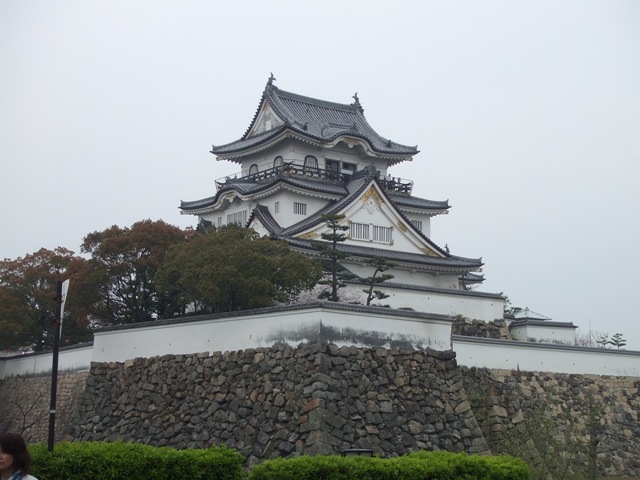 Next to Kishiwada Castle, there is a Japanese restaurant which used to be super rich family's house and garden.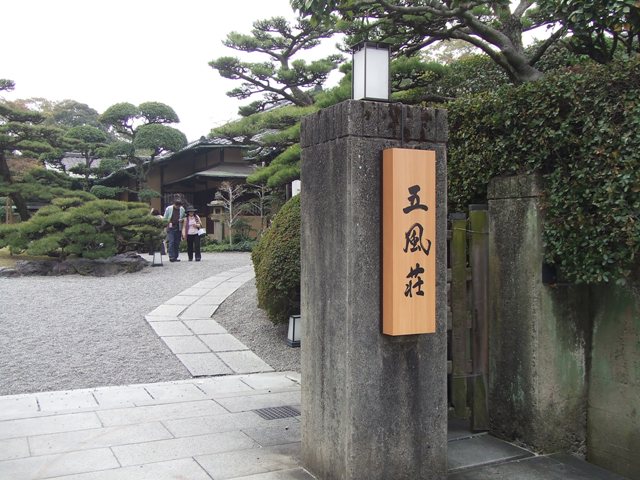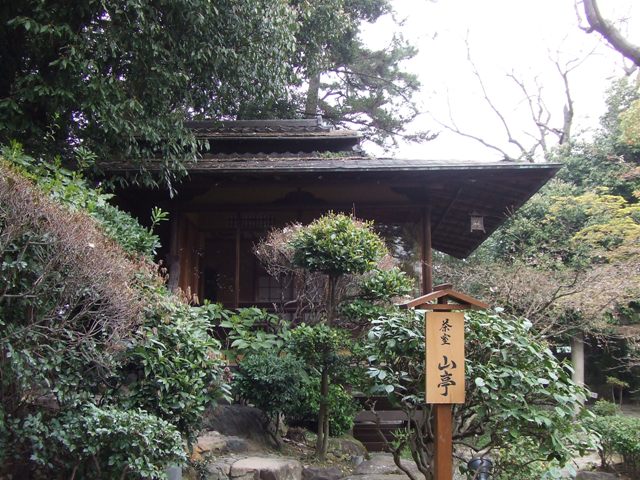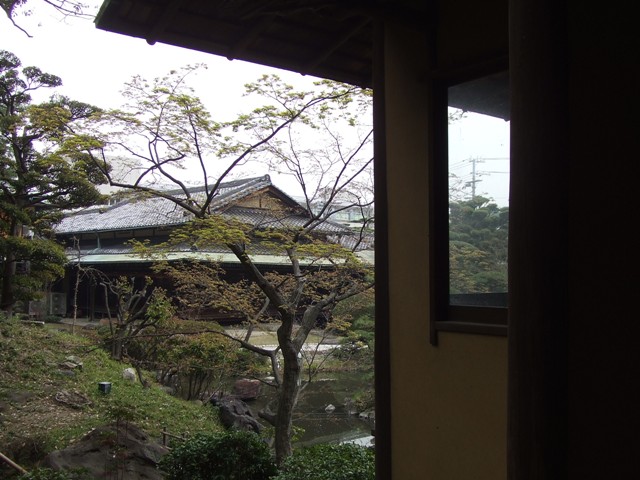 What made Kishiwada famous was the NHK drama series, "Carnation" which had been broadcast from last September to this March.
It was the story about the fashion designer, Ayako Koshino, who is a mother of world-wide known Hiroko, Junko, and Michiko Koshinos. She was from Kishiwada City.
This street was shot in the drama.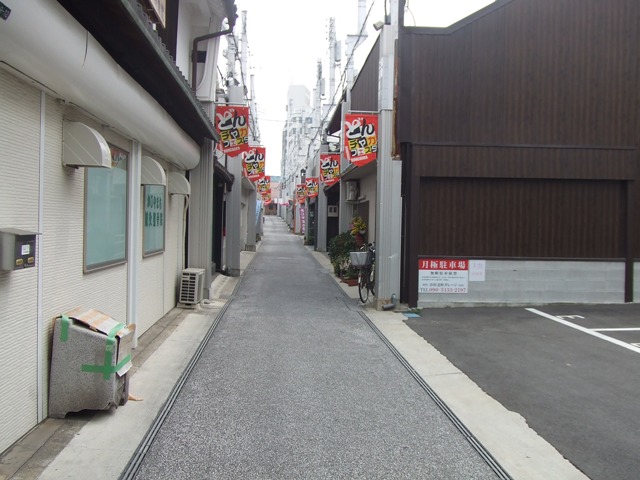 This is the store Ayako Koshino actually ran.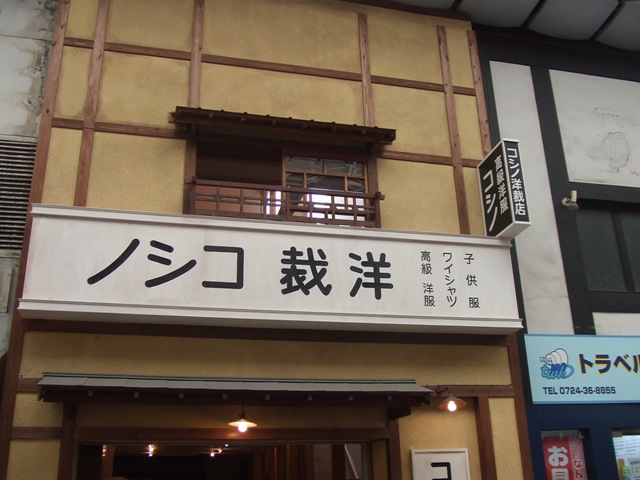 There is even a small museum of "Carnation".