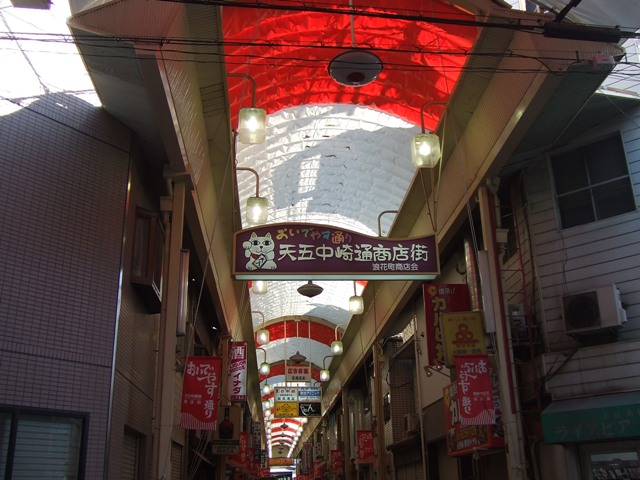 Ten-go Nakazaki Dori Shotengai has old Showa atmosphere.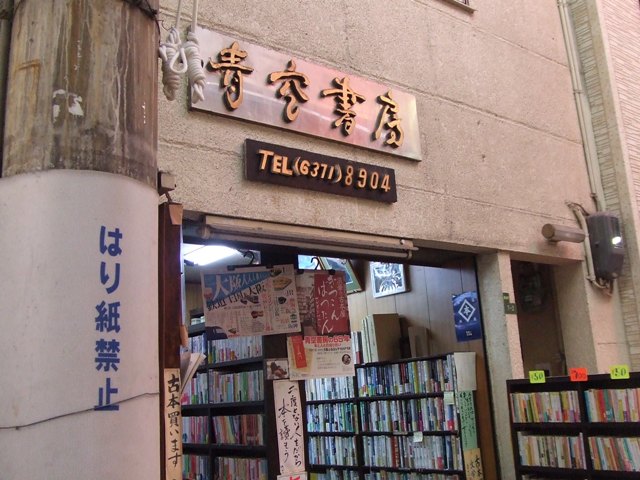 A used book store, and tofu factory shop, and so on.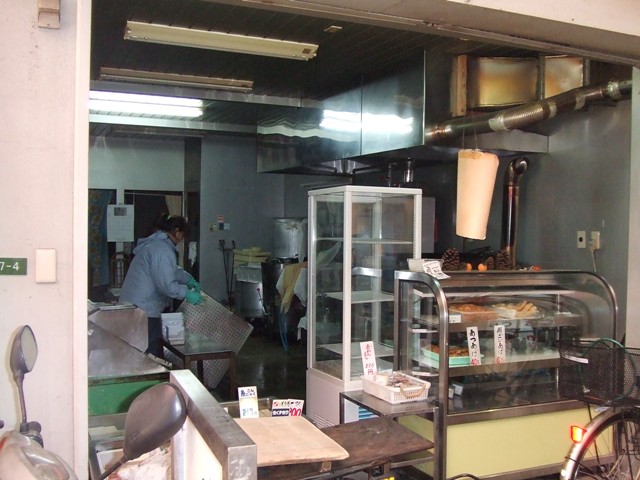 There is a unique café & bar which opened recently.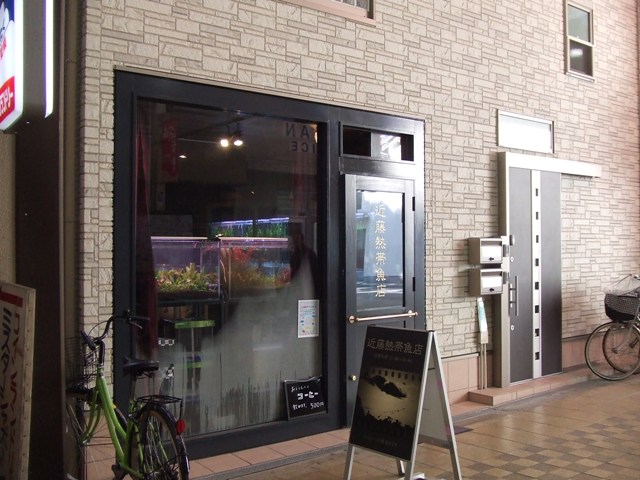 You can also buy tropical fish here.
In the day time, you can drink coffee or soft drink. In the evening until midnight, it becomes a bar. With the view of tropical fish, and the sound of water running, you can have a relaxing time here.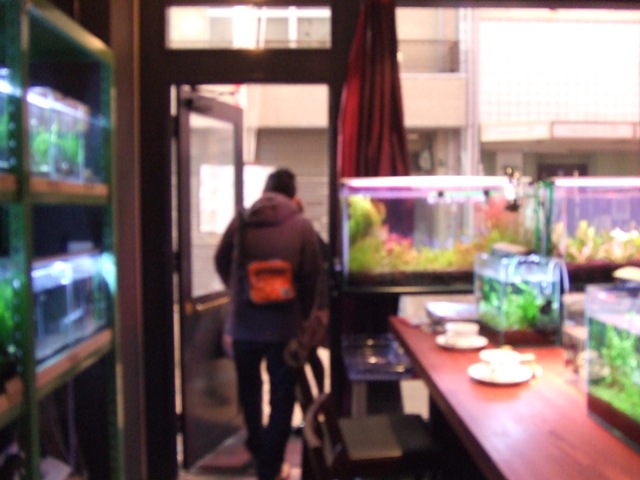 (Sorry, this is not a good picture)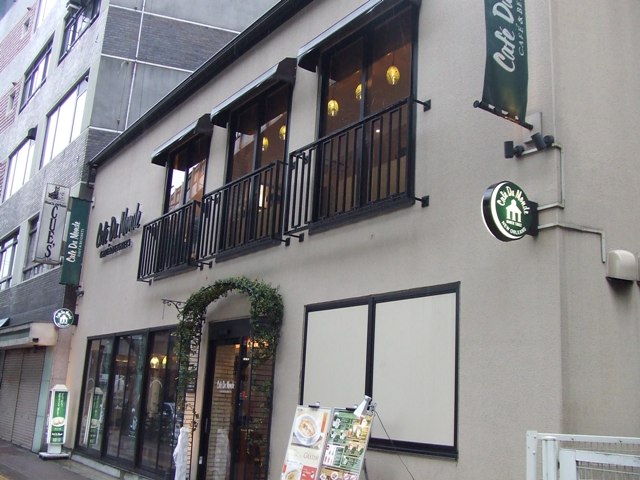 Have you ever been to New Orleans?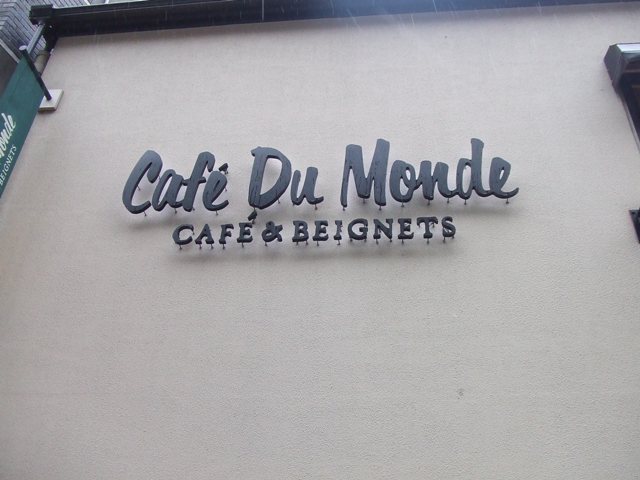 Café du monde is a famous café in New Orleans.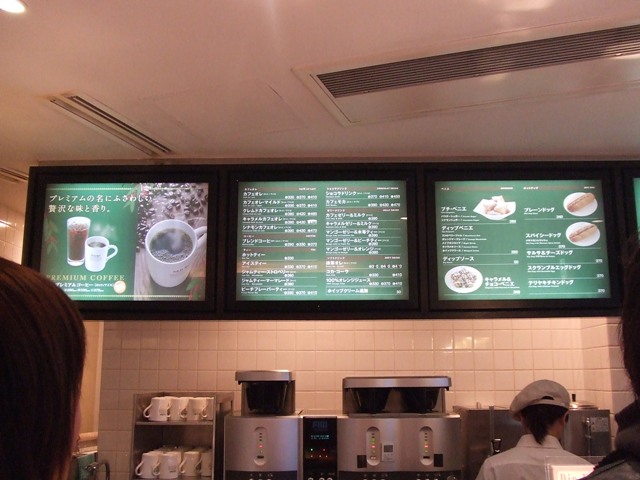 The one in French Quarter is my favorite. Good café au lait and beignets, street performers' jazz playing and that's what I miss.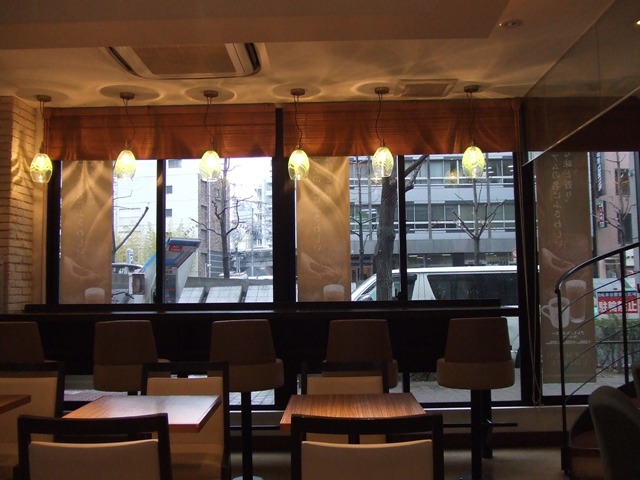 Now I found Café du Monde in Osaka. It's a chain coffee shop in Japan, not as big as Starbucks, though.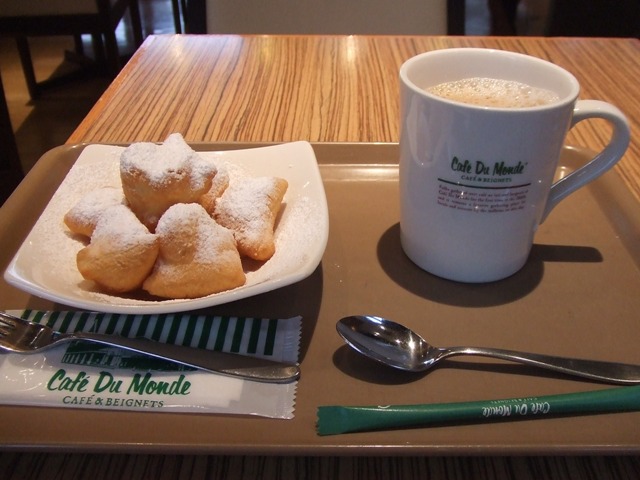 Beignets were almost the same, I guess.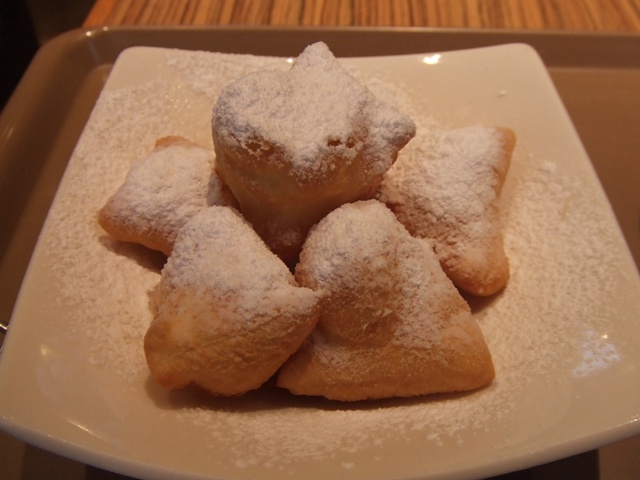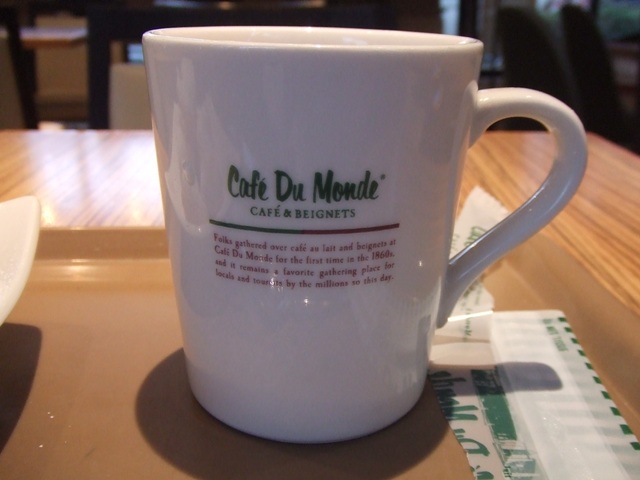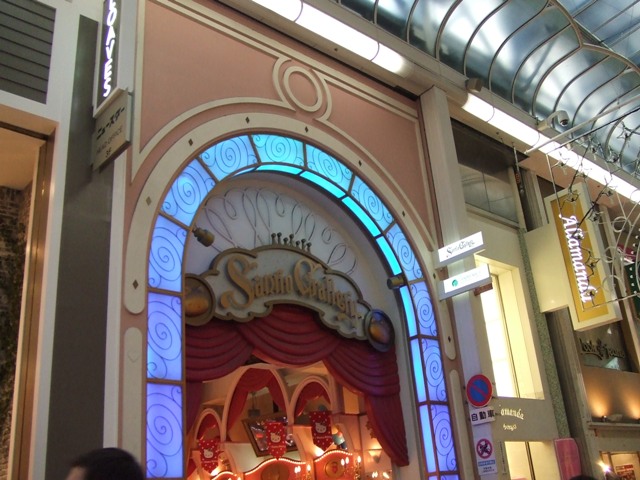 Shinsaibashi Street is a modern shopping street, which is popular among tourists.
There is another Shinsaibashi street across Nagahori Street.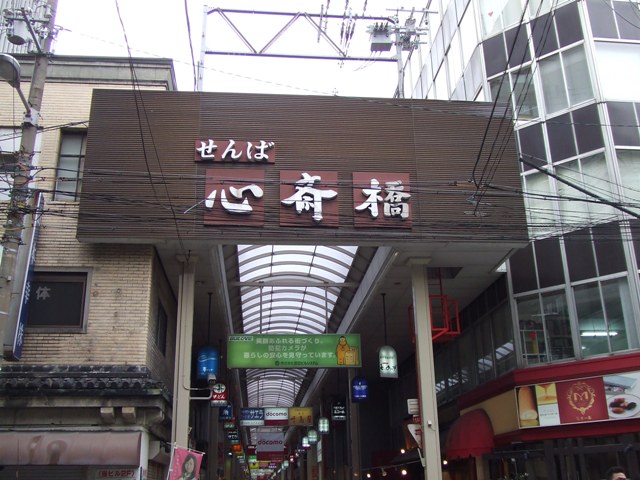 This area is a part of "Semba". Semba used to have a big market of textile and clothing wholesalers, and still, there are a lot.
It still has retro "showa" atmosphere.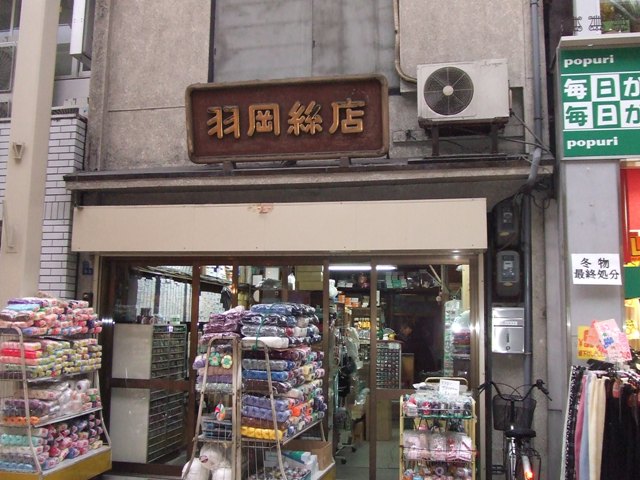 The woolen yarn shop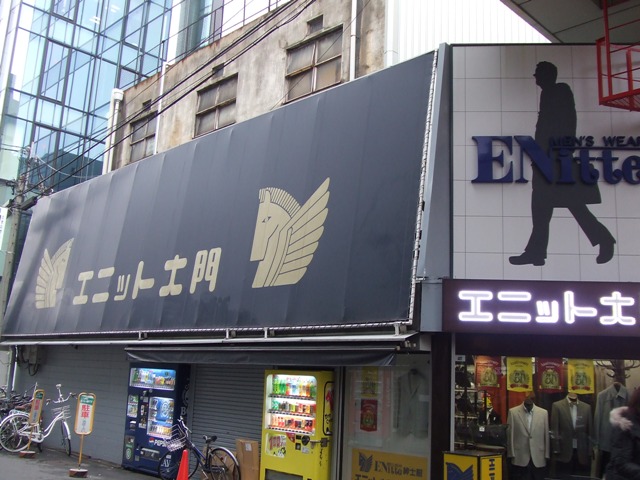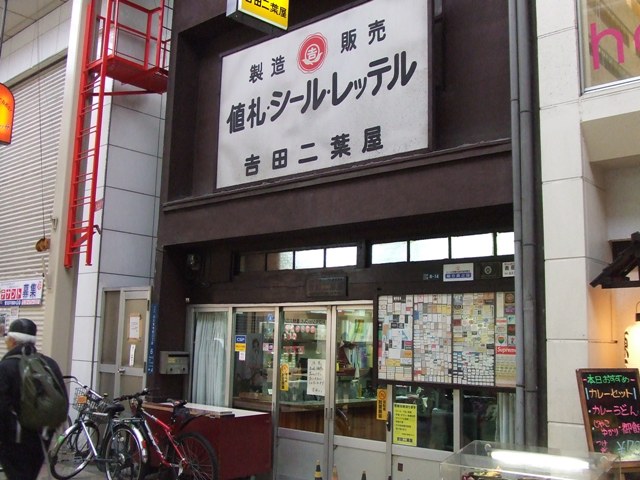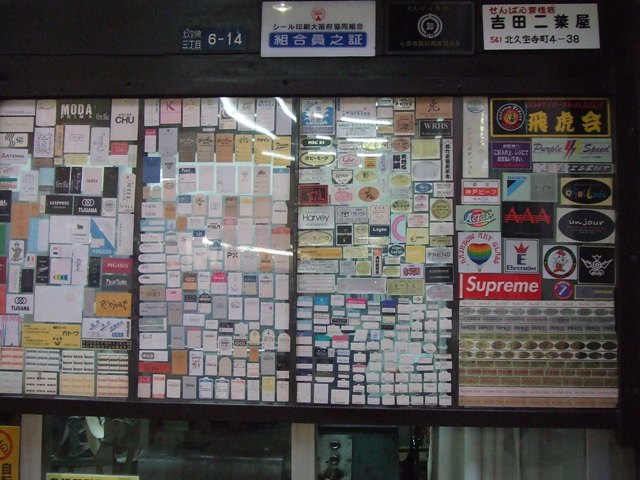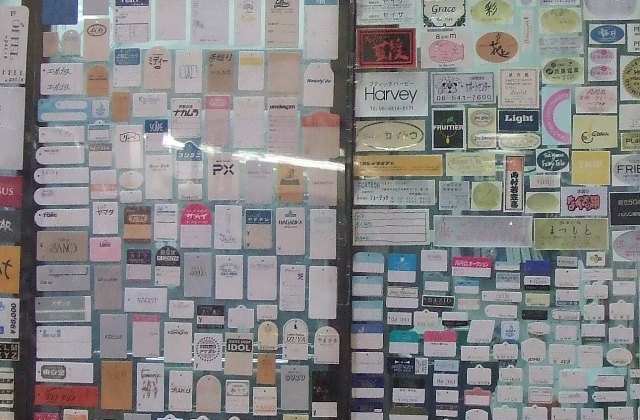 This shop sells tags.