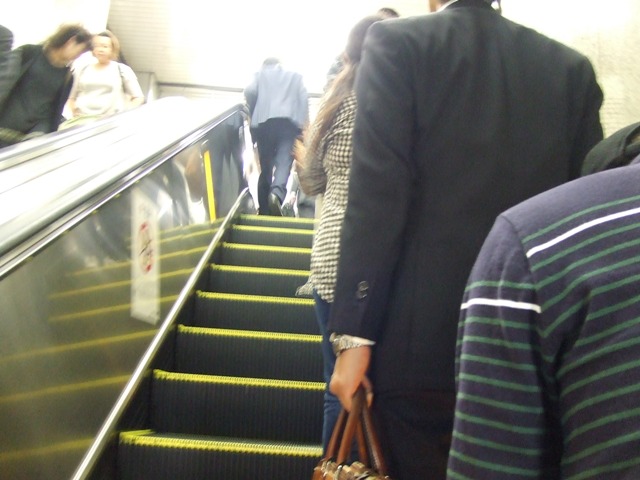 You have to stand on the right when you take the escalator.
The left side is for the people in a hurry.
For your information, it's opposite in Tokyo.
I always get confused when I go to Tokyo.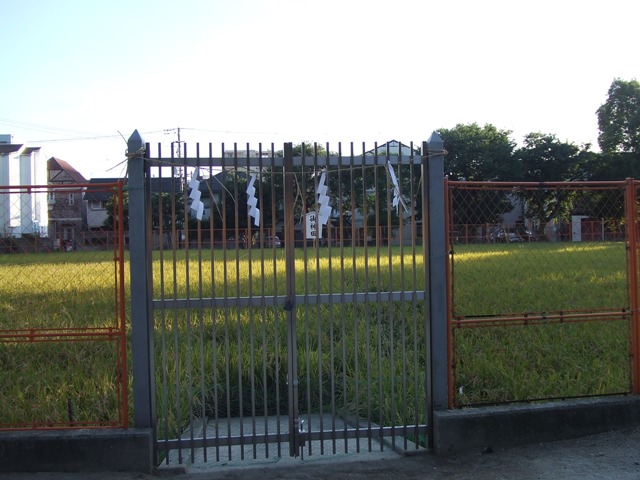 The rice field in Sumiyoshi Grand Shrine.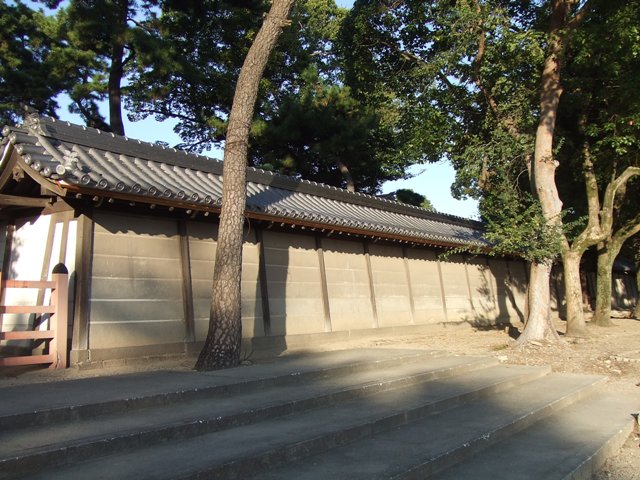 It's for ritual, not for selling.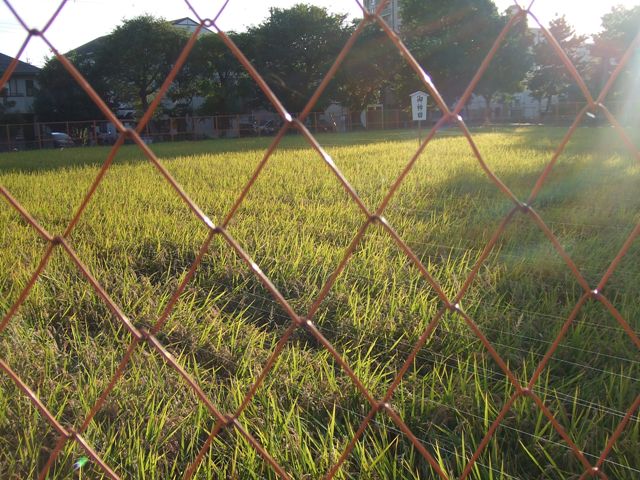 The time for reaping is obviously over. The harvest ritual, Niiname-sai is on November 23. It's a good place for sparrows to find food now.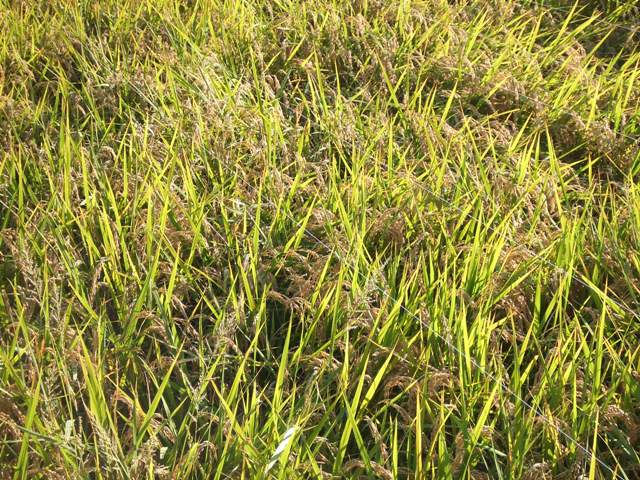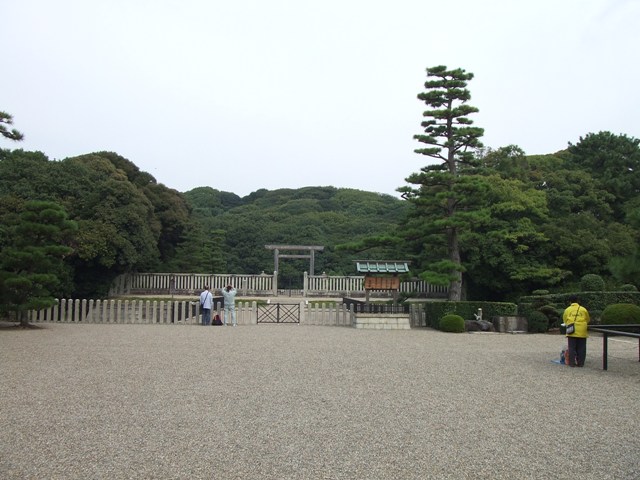 A good friend of mine and I walked around the Nintoku Mausoleum, the largest graveyard in the world.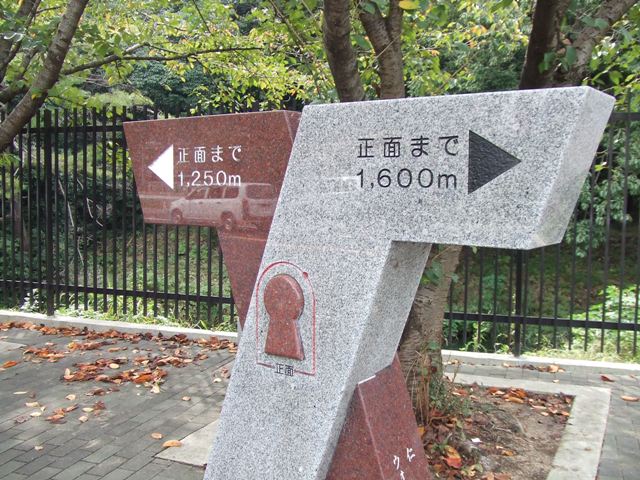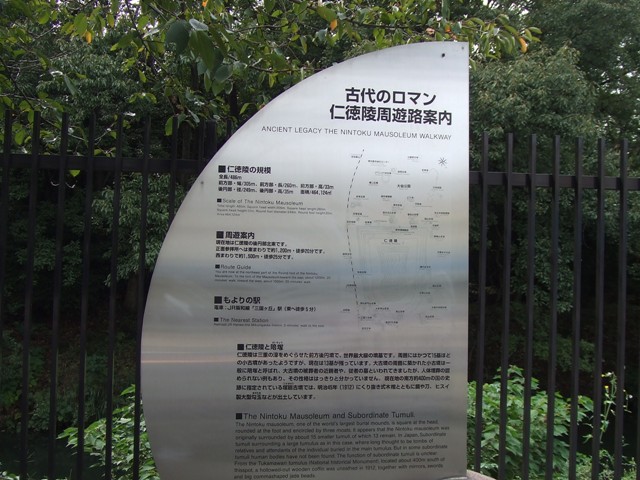 Believe it or not, this is the Statue of Emperor Nintoku, it is said he was the 16th Emperor, and lived from 257AD to 399AD. Of course, nobody has ever seen him.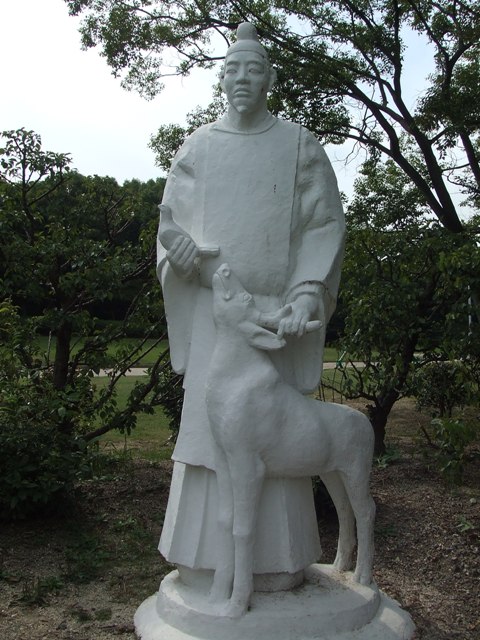 Monday is the day when museums, tea rooms in surrounding area are all closed. It is a good day for the people who hate the crowds. If you want to know more about the history and the culture, try other days.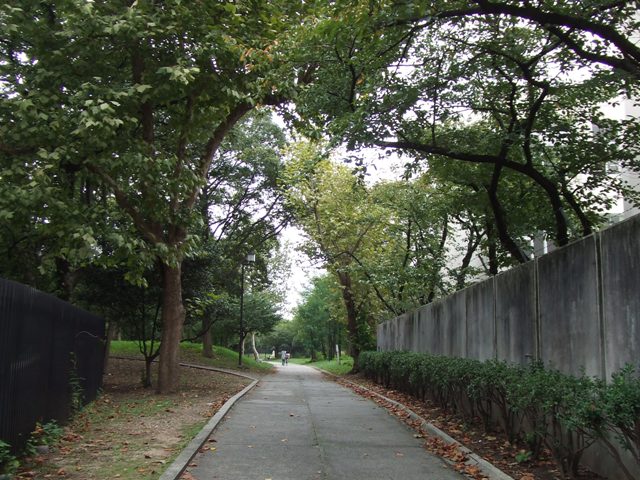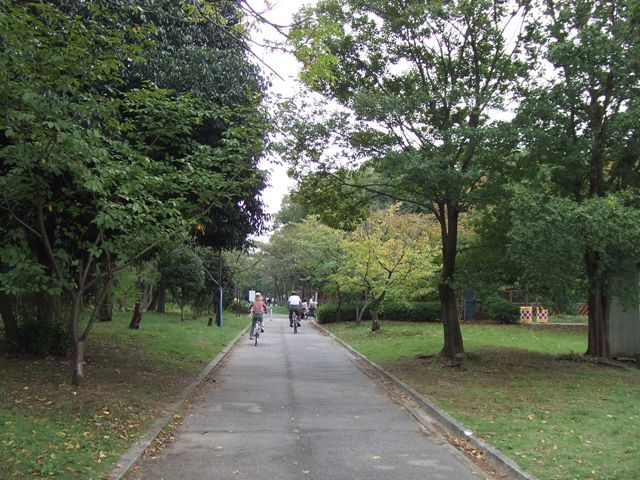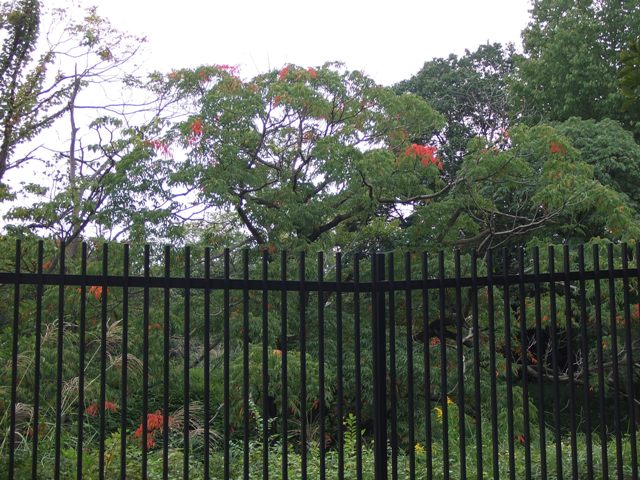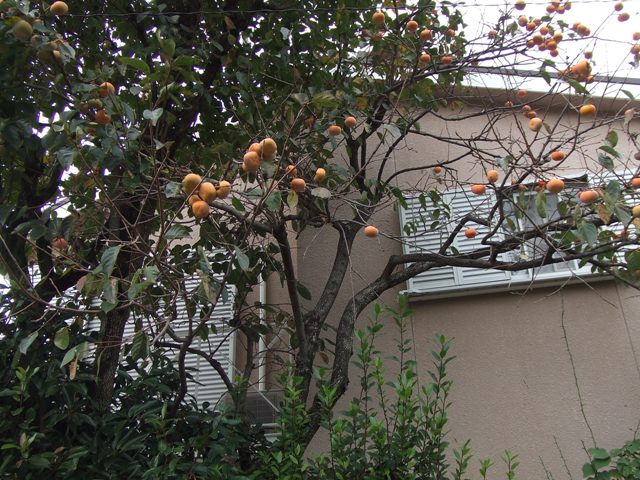 Persimmons in front of the house beside Emperor Nintoku's Mausoleum.
I felt the breeze from the ancient days.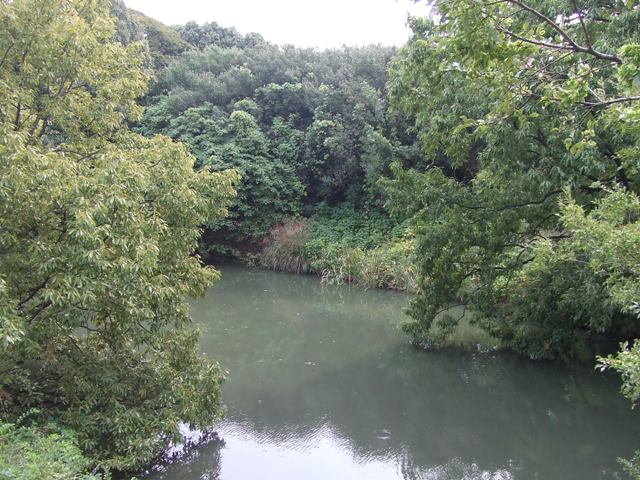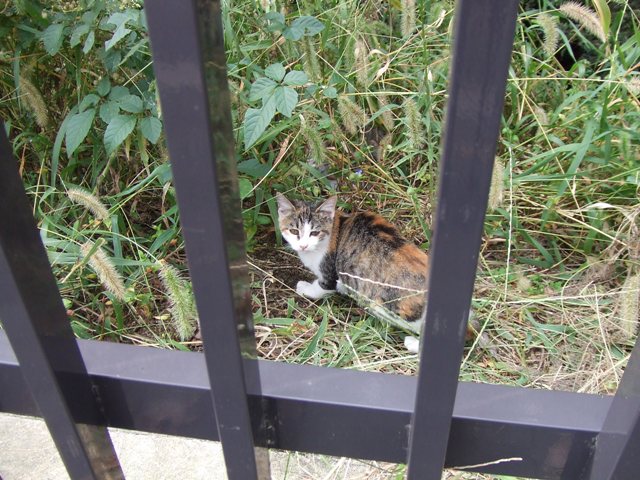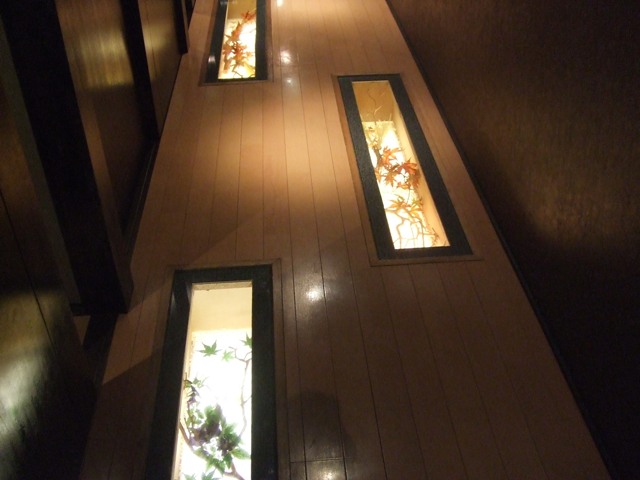 This is the hallway of Izakaya restaurant that I was taken by the group of people.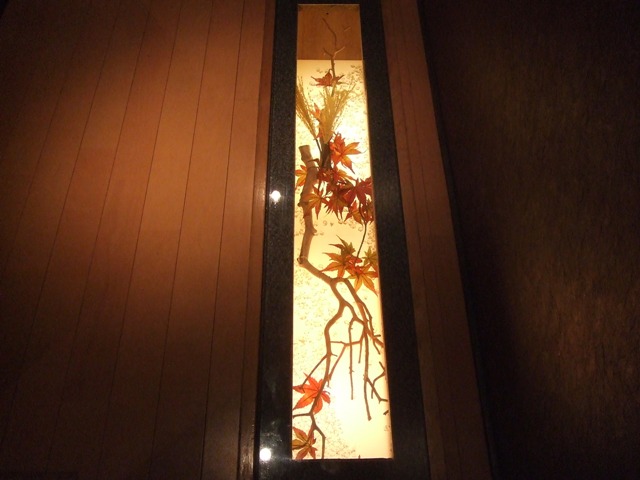 It's like an art.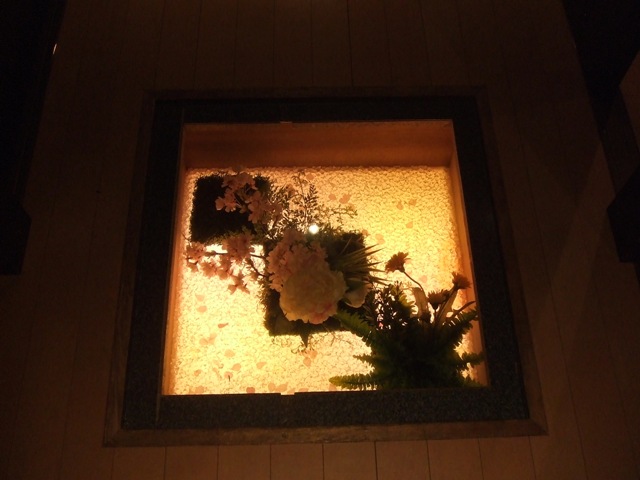 Their service was not so good, because there were not enough people working. However, the food was good.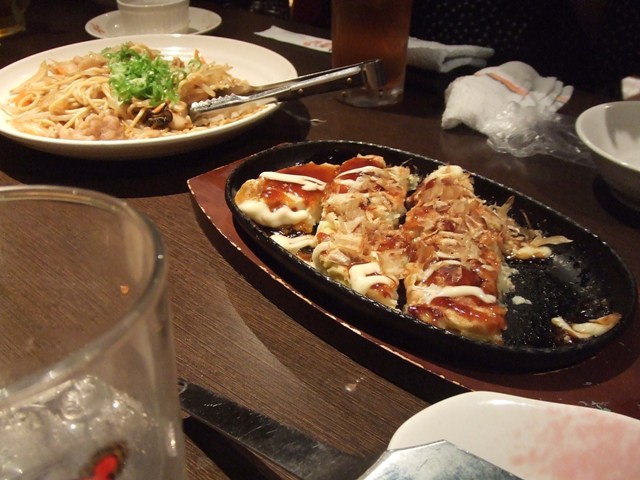 The Izakaya is located near Sakaisuji Hommachi Station, but I don't remember the name...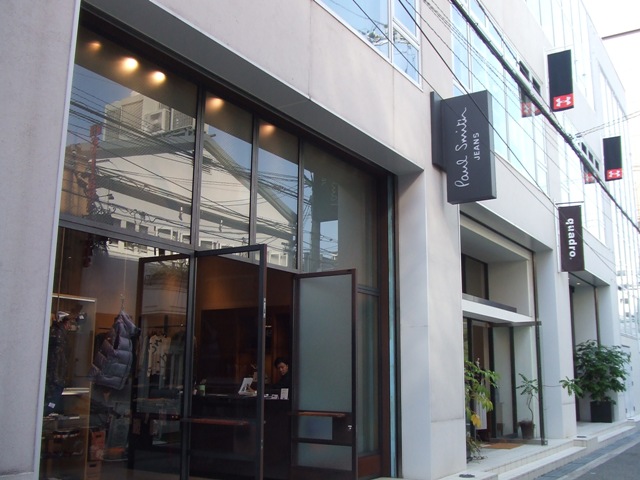 The town of Minami-Horie used to be the town where there were a lot of furniture stores.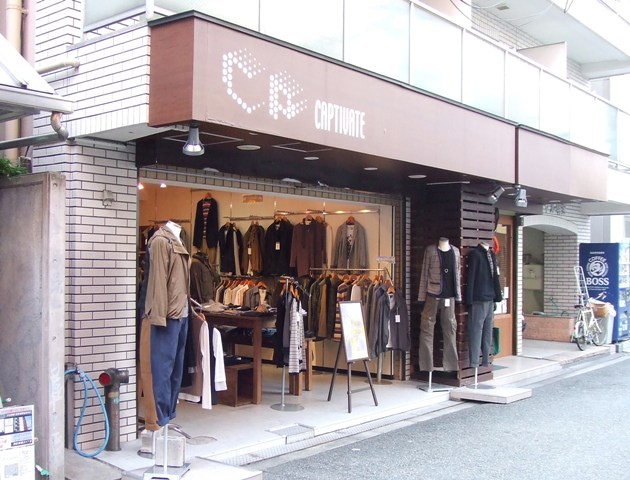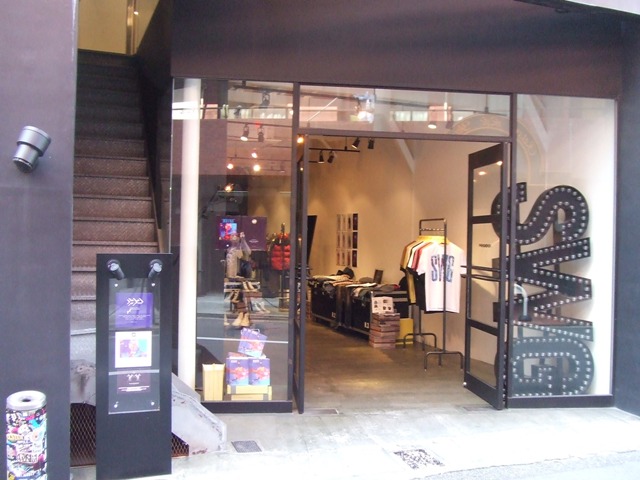 Now it is the place where a lot of fashionable young adults and affordable fashionable shops gather.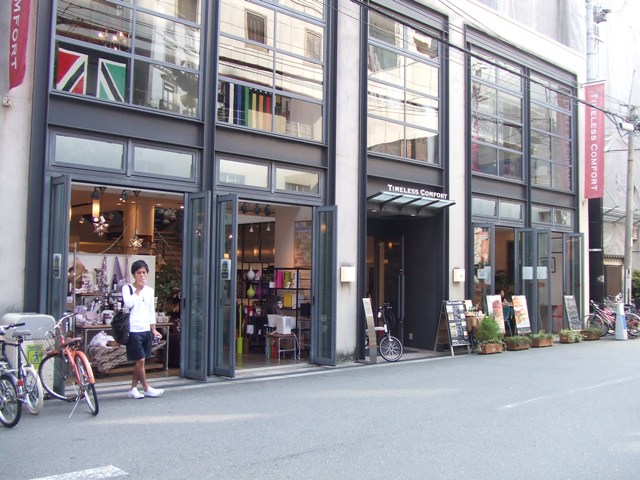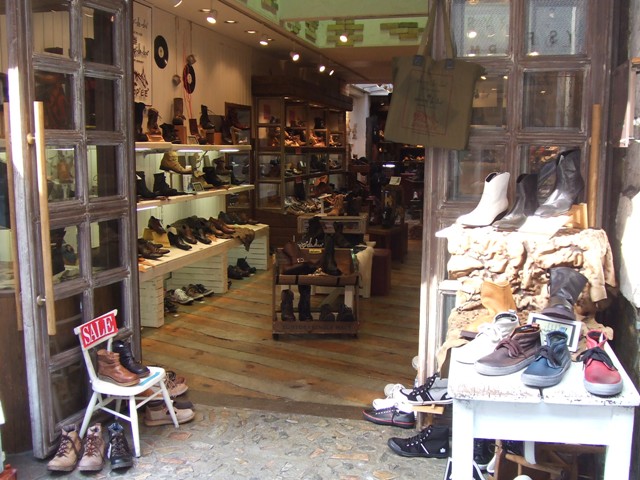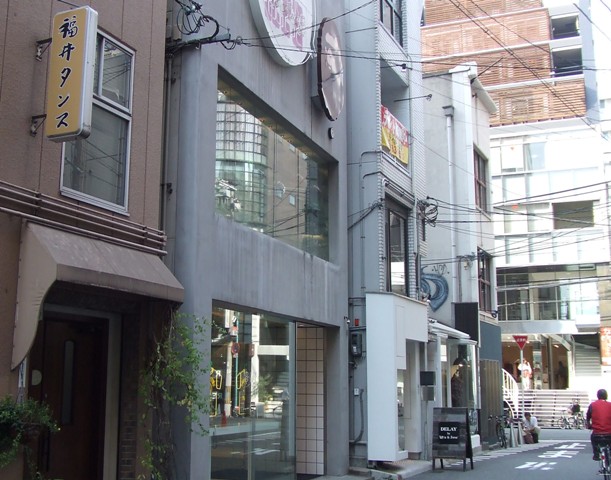 An old sign of furniture store still can be found in Kitahorie.
I went to an annual September birthday girls' birthday party held by birthday girls, ourselves in the end of September.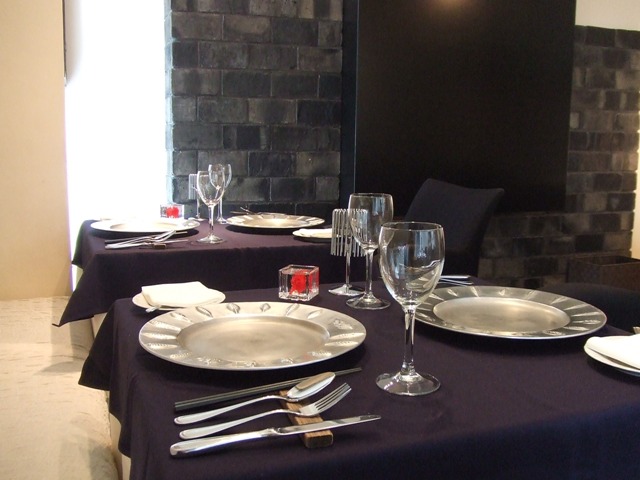 This year, we went to a French restaurant
"Le Cros de Kuro"
in Shinsaibashi.
The Japanese way of pronunciation is "Rukuro Dokuro".
Here is what I had.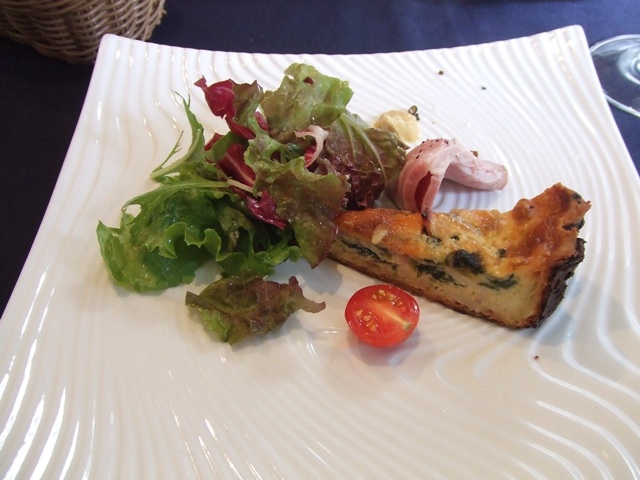 This is fish rolled with bacon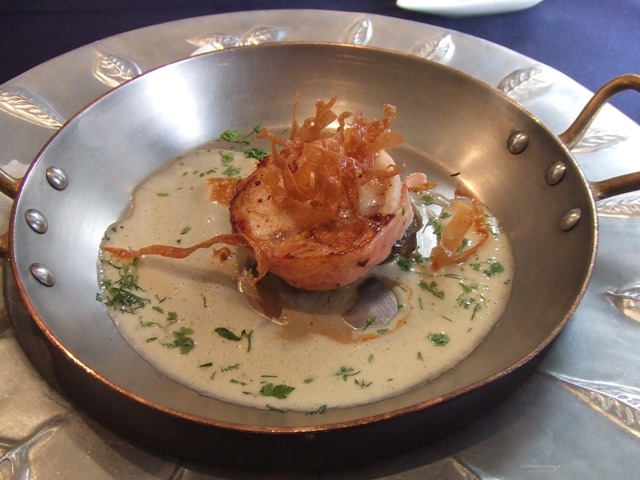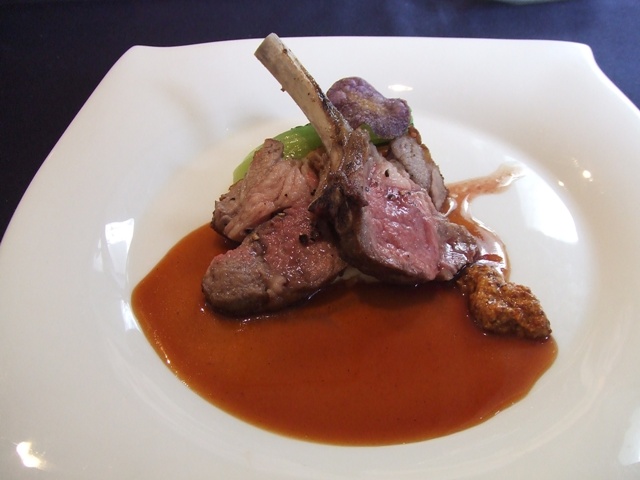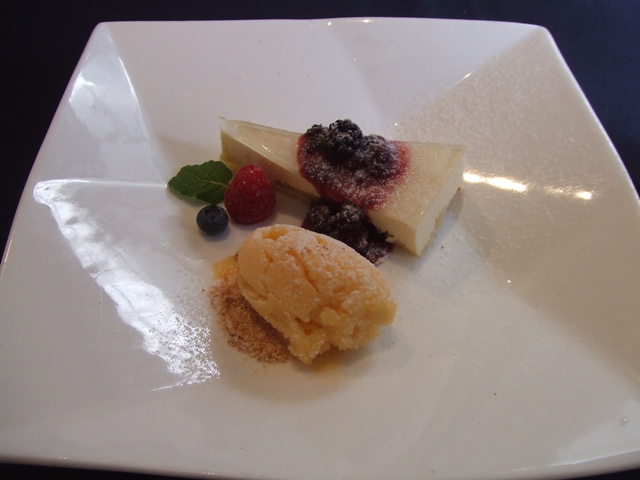 and coffee.
Delicious!
Among all, the staff was very friendly!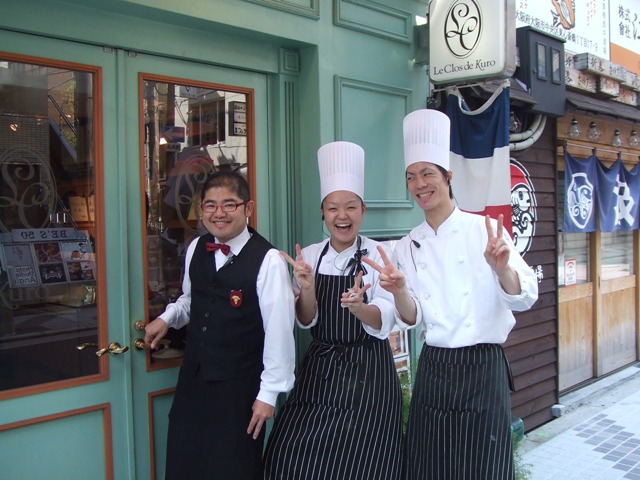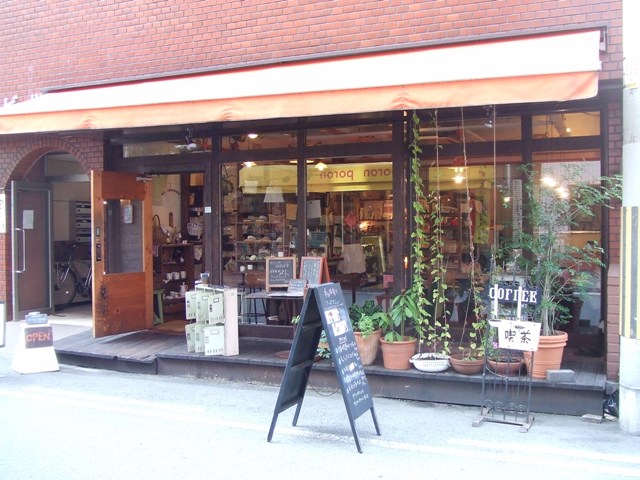 Charkha is a café which also sells a lot of East European goods, located in Kitahorie. We pronouce it "Charuka".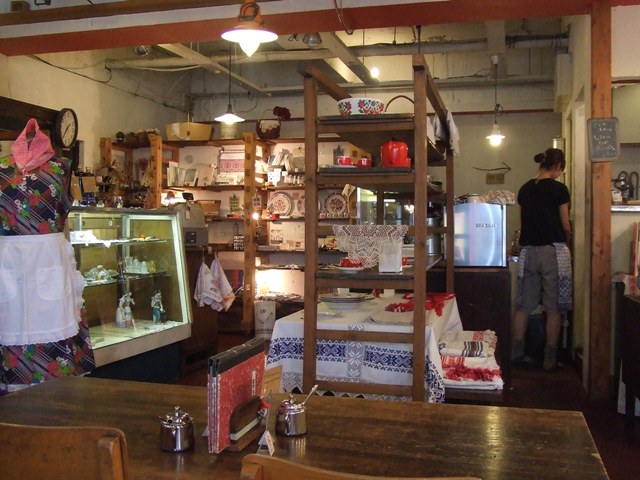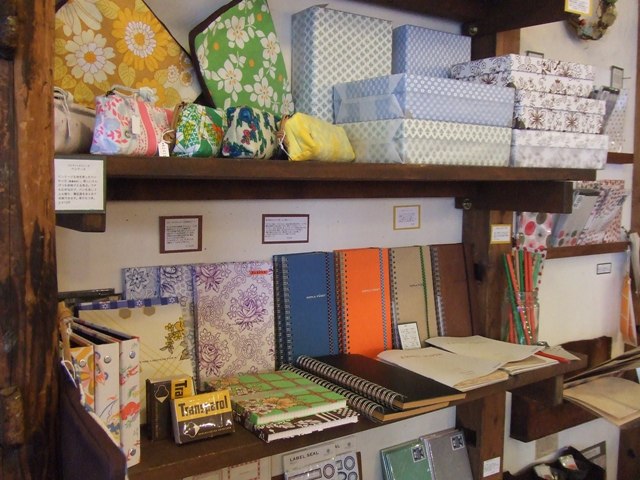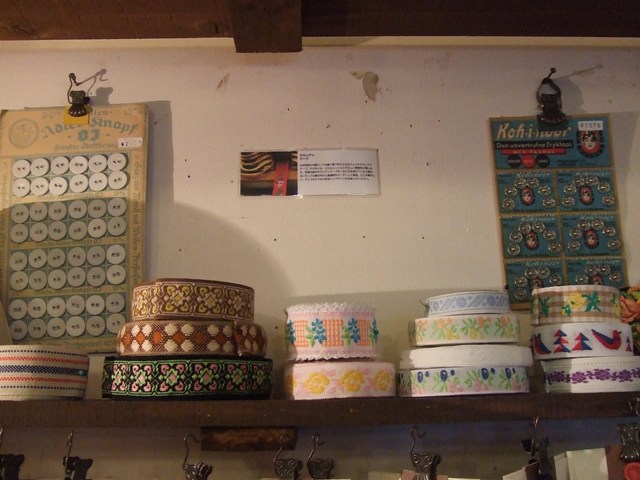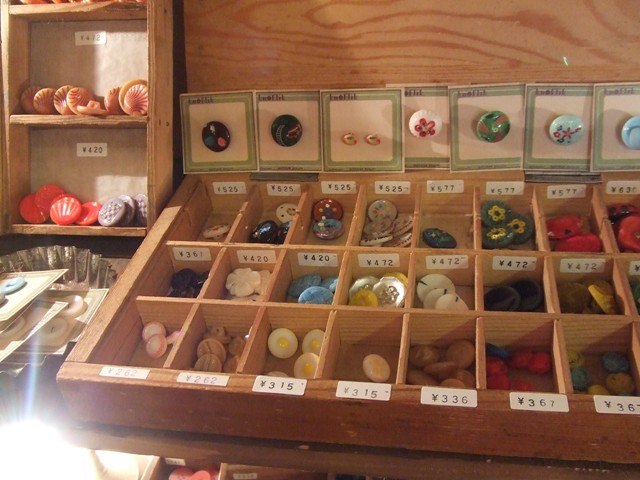 Can you read these?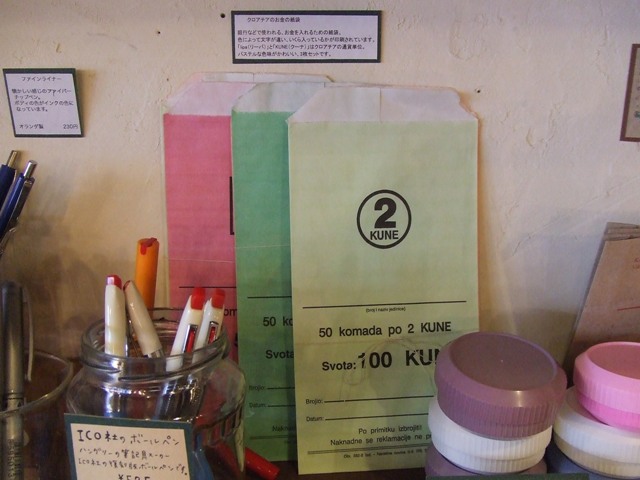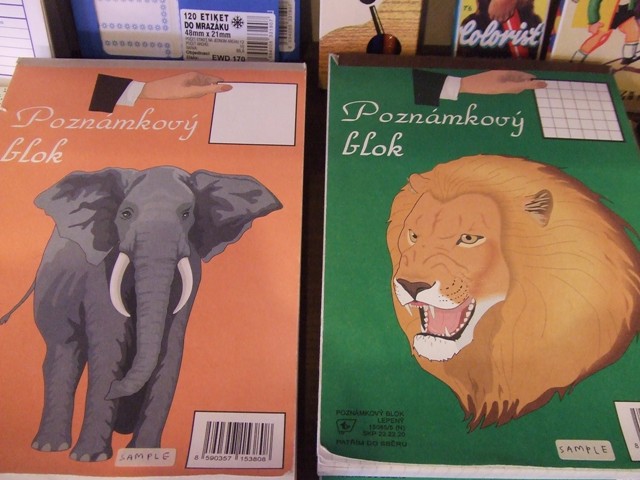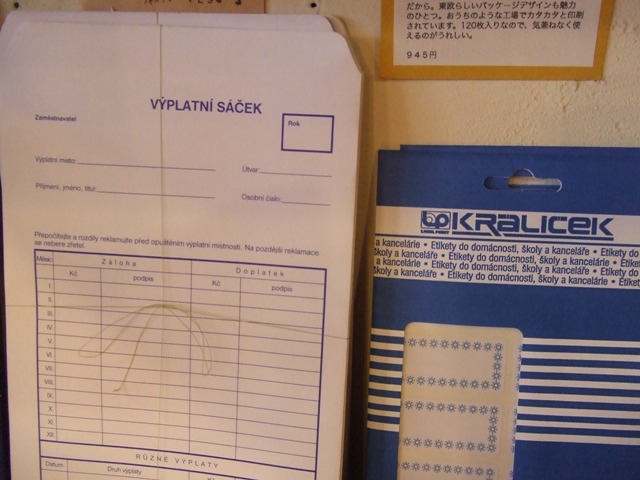 I had coffee, and I had a good time!