From Umeda Station, downtown Osaka, it takes only about 30 minutes to get to Minoh.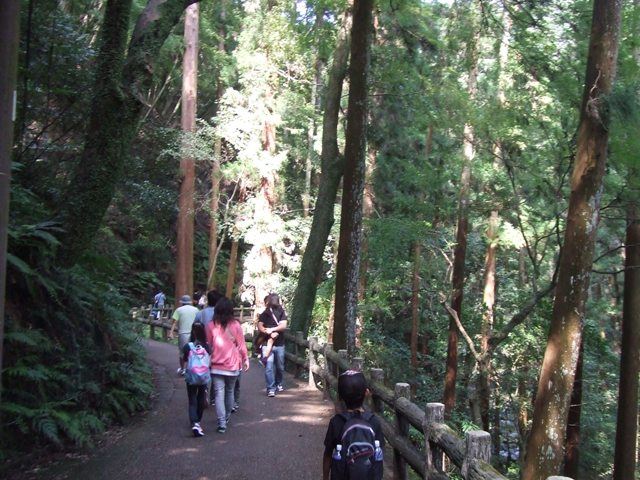 There is a nice walking trail along the valley.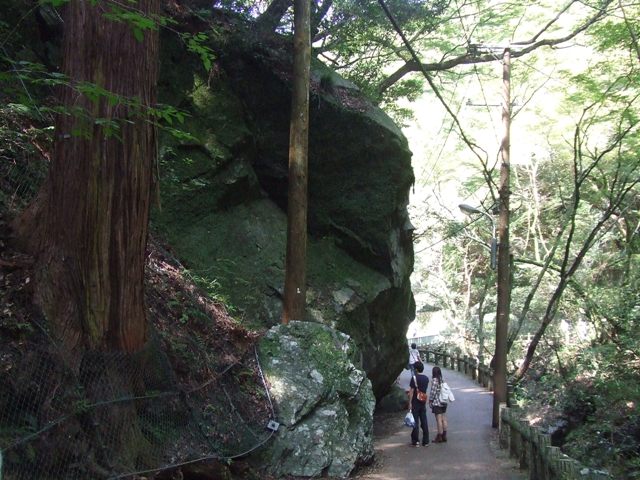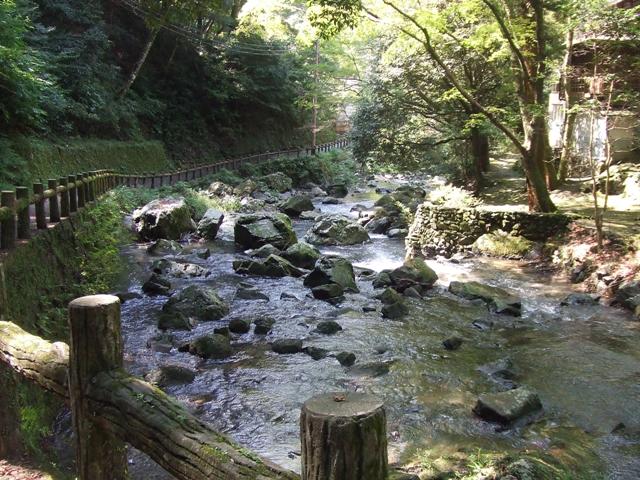 People's destination is Minoh Falls. It's a real waterfall in Minoh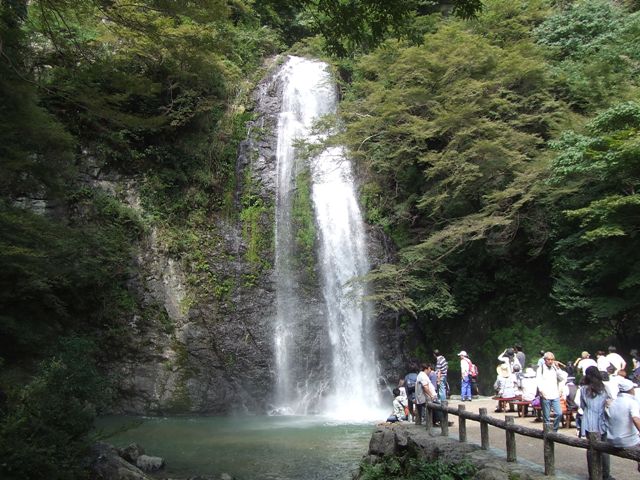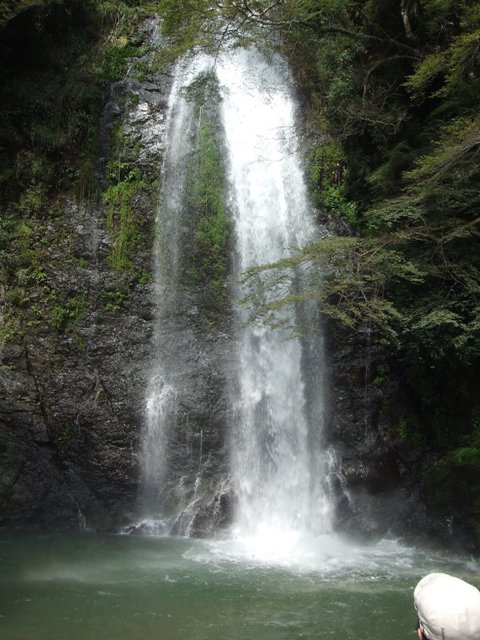 Take Hankyu Takarazuka Line from Hankyu Umeda Station.
Transfer at Ishibashi Station to Hankyu Minoh Line. Minoh is the terminal station.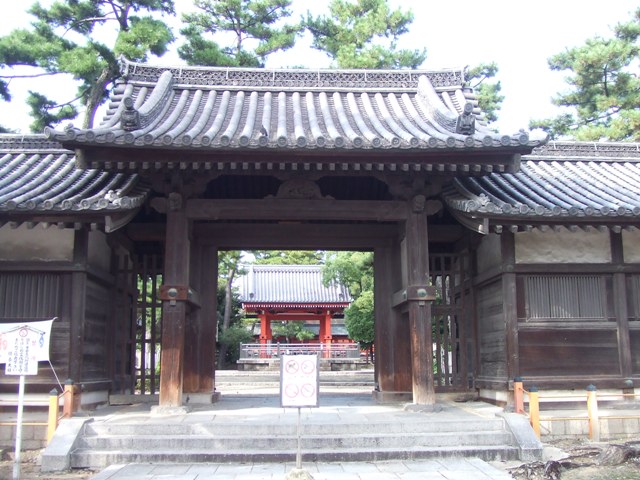 On the first day of March, 2011, I introduced the waterfall, "Misogi no Taki" in Sumiyoshi Grand Shrine on this blog.
http://indigo05.exblog.jp/14342519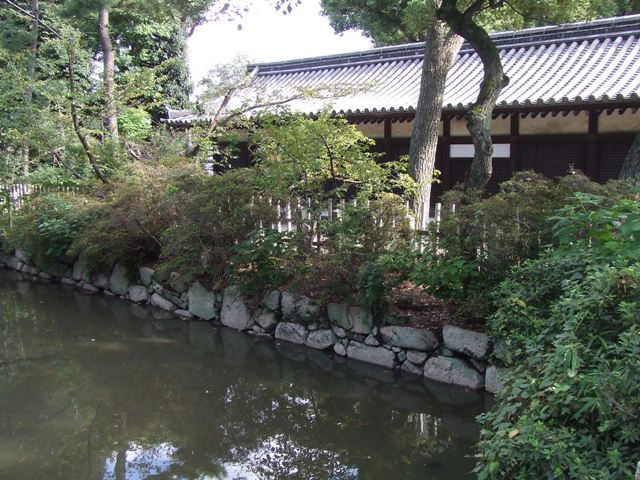 At that time, I heard the water system there was under the construction.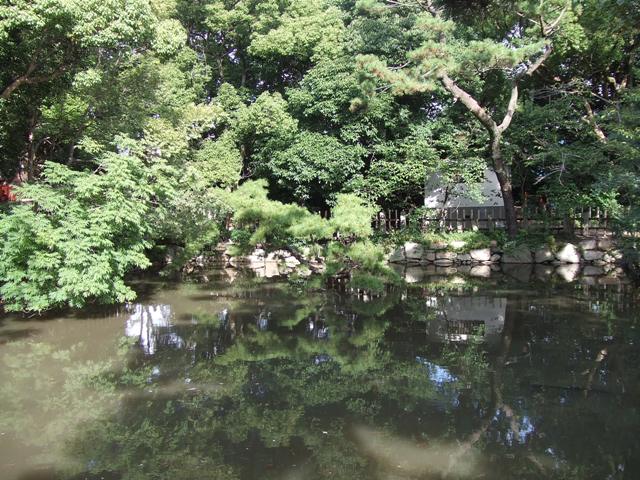 I was hoping that the construction was over, and on the day after the typhoon, I expected the existence of water at the waterfall.
The weather got very clear, dry, and beautiful after the Typhoon Roke.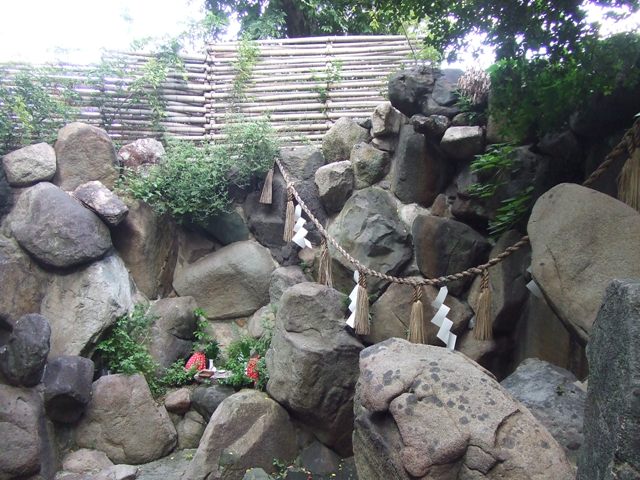 Look. There is no water. Even a drop.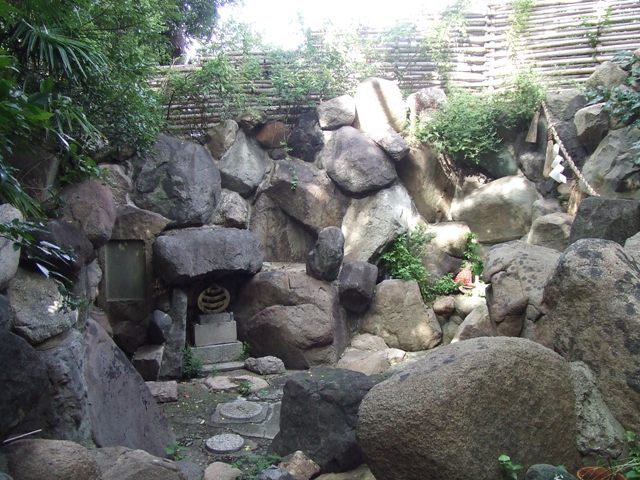 What I saw around there was a cat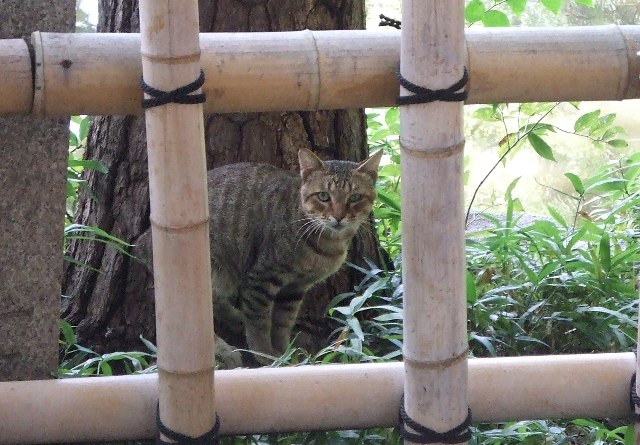 and ducks.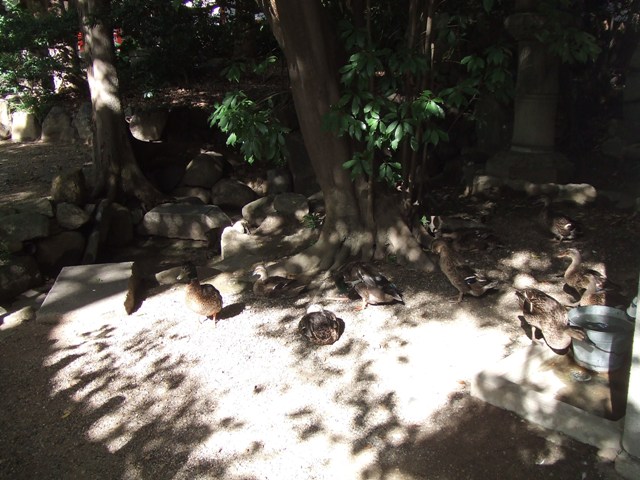 Typhoon Roke has swept over Japan. It rained and blew this morning in Osaka. Osaka was OK, but there are some areas which were damaged, again this time.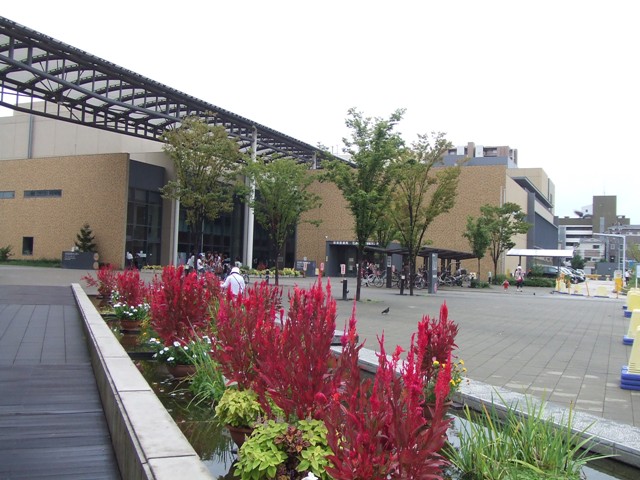 Just before the Typhoon Roke was about to get close to Kansai area, I went to the local library.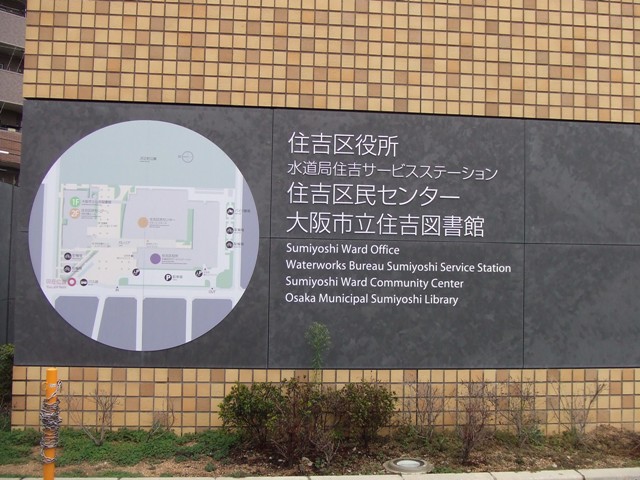 You know, you can borrow books at the library. You can also borrow CD's and DVD's. There are even English books at an Osaka municipal library.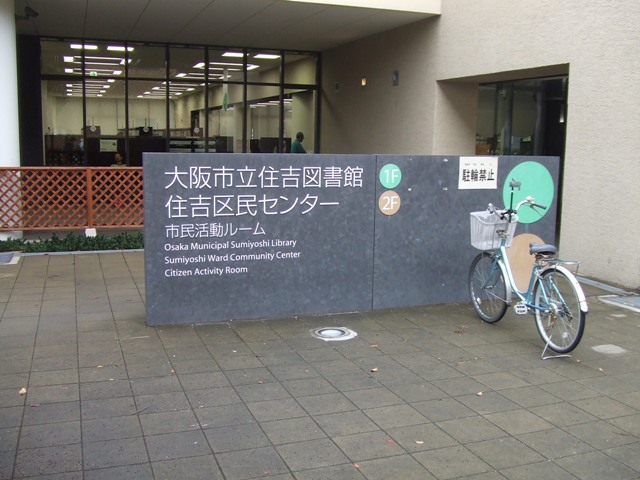 Each ward has its own library. It is a good place to stay at, because you can meet local people and get information, if you live in Osaka City.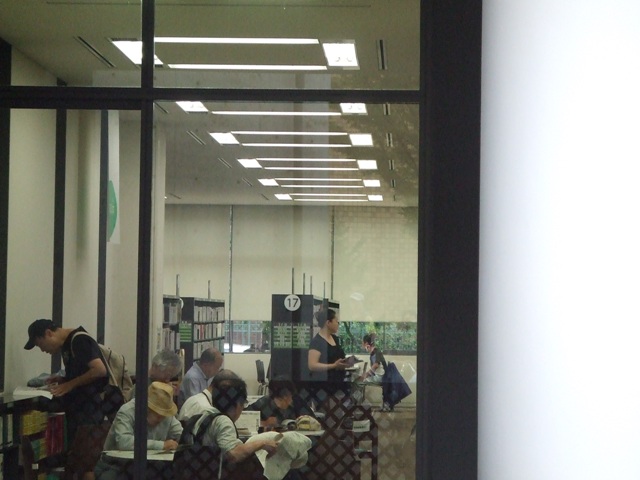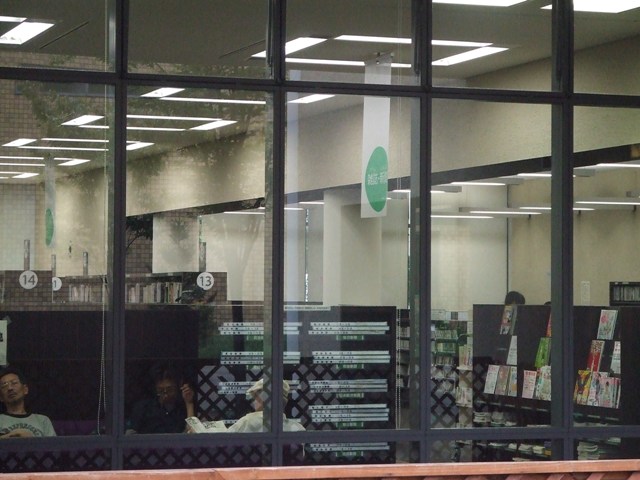 Here is the instruction for a local municipal library:
Osaka Municipal Library and Branches
http://www.oml.city.osaka.jp/english/index.html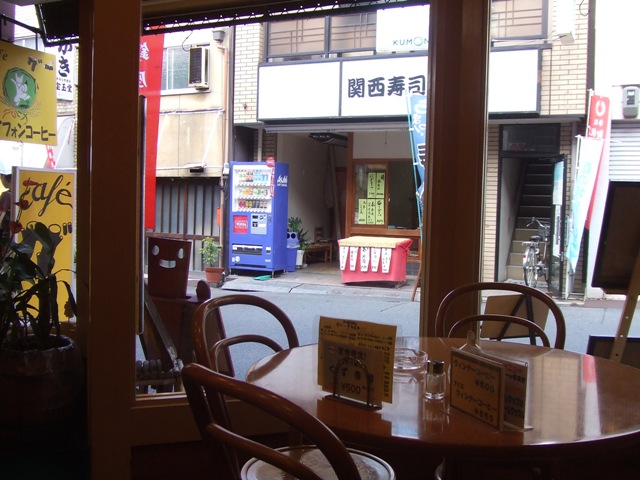 When I went to Fushimi, I dropped by at a small coffee shop called "Goo". Japanese pronunciation is [gu:].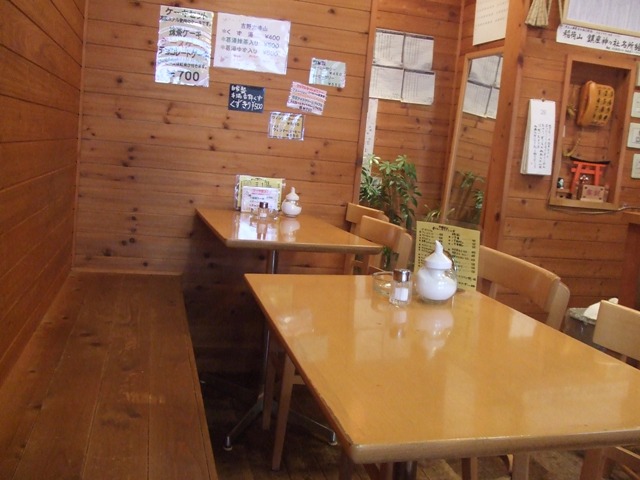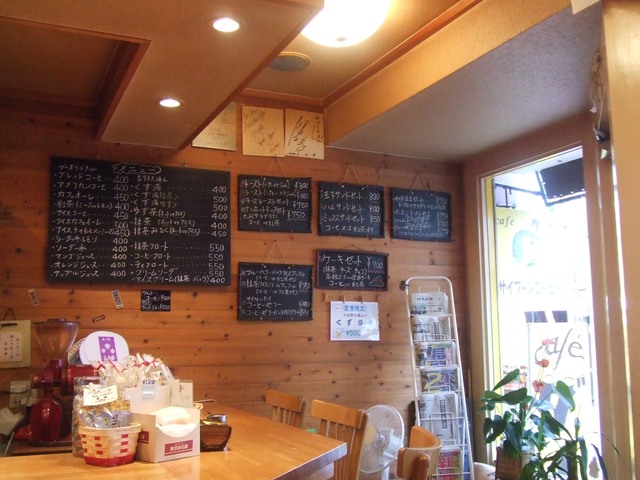 The owner herself makes coffee: good coffee brewed by vacuum coffee maker.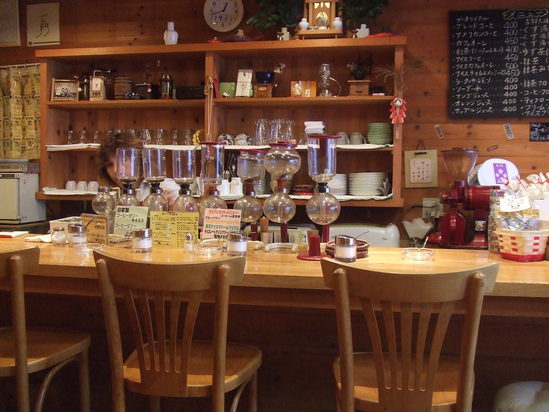 The coffee was good, and the owner was very friendly.
It is a very comfortable place…. unless nobody smokes inside.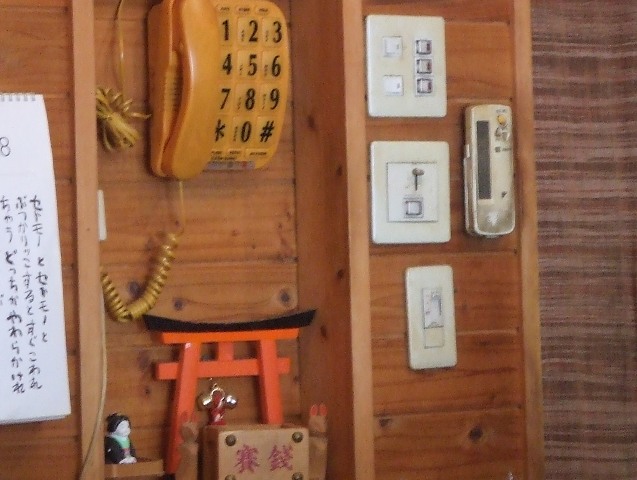 There is "Torii" like the one in Fushimi Inari Shrine.
Goo is between Keihan "Fushimi Inari Station " and "Fushimi Inari Grand Shrine".
I went to a casual French Restaurant for a kind of "Power Lunch".
The name of the restaurant is "Le Ai". The Japanese way of pronunciation is [ru ai]. If it's real French, it has to be "L'ai", right? "Le" is a French article. I guess "Ai [ai] is the Japanese word which means love.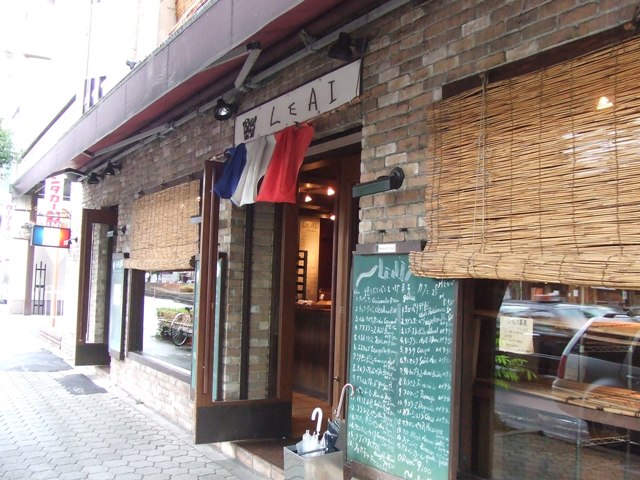 There is their bakery on the first floor.
Thier restaurant is on the second floor.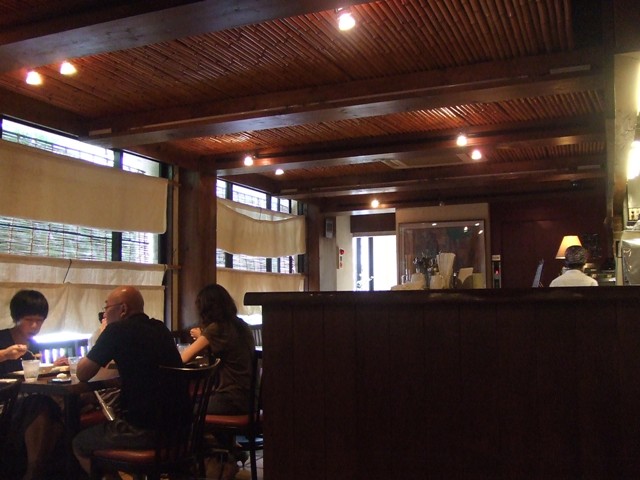 There are two Le Ai's in Osaka. The main restaurant is in Shinsaibashi. The one I went to is in Karahori, very close to the exit number 3 of Subway Tanimachi 6-chome Station.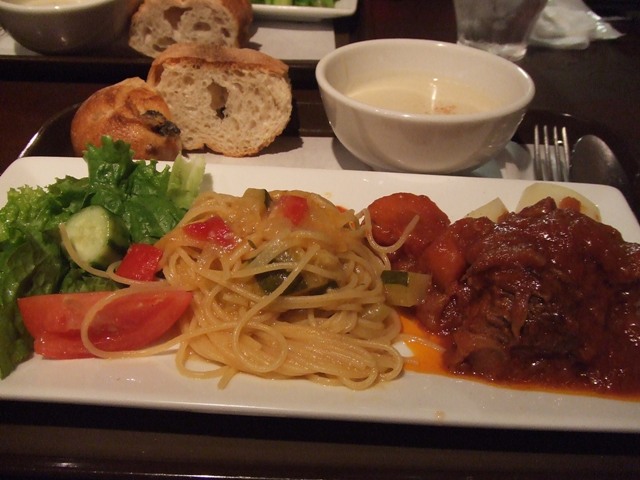 This is their lunch combo of the day: soup, bread, salad, pasta, and beef. The beef was so soft and delicious.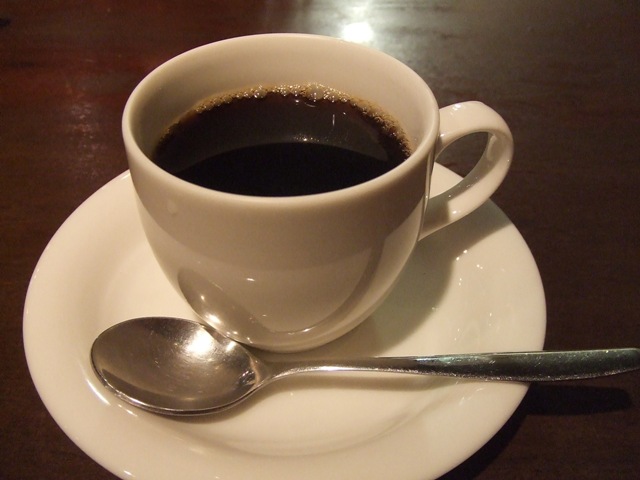 With coffee, it cost 1,000 yen.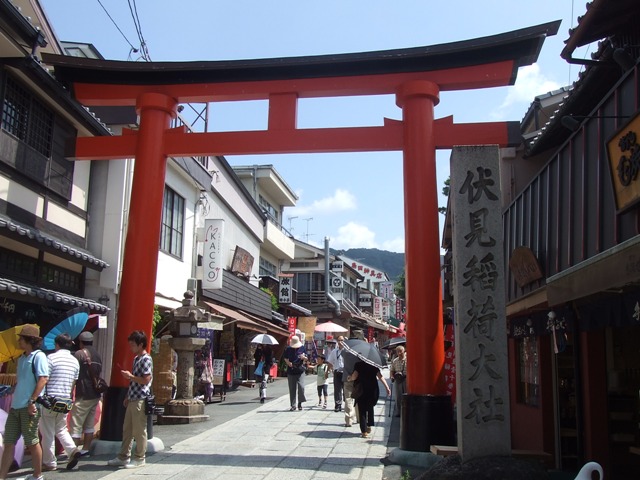 Fushimi Inari Shrine was started in 711, and it is said that it was started by one of Hata Family members, Hata Irogu. Hata family is one of Torai-jin families. Torai-jin means the people who migrated from the direction of Eurasia in 4th, 5th, 6th and 7th centuries.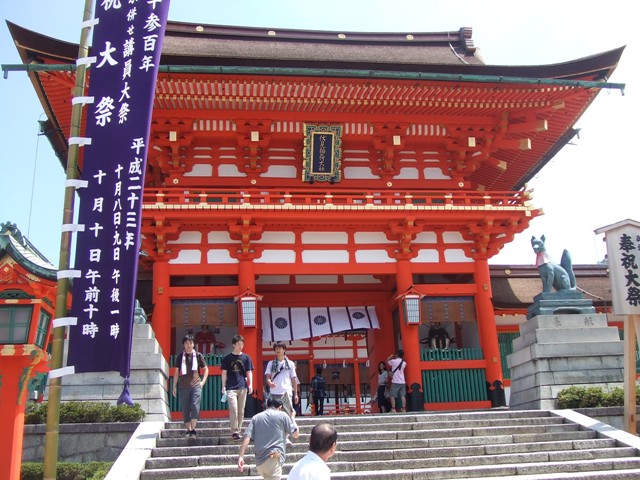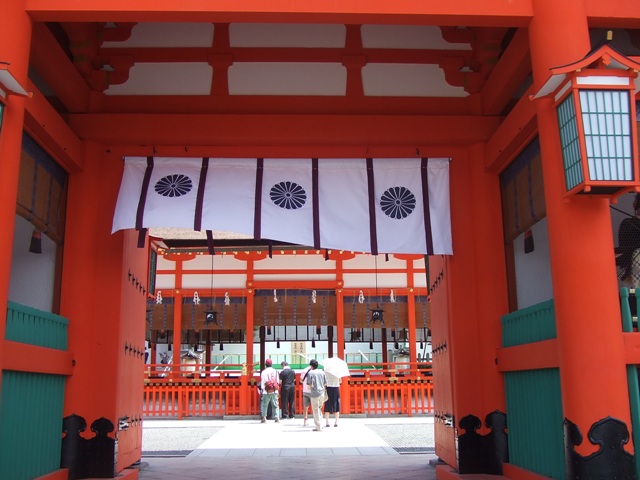 Unfortunately, the main shrine is under the construction until September 30. There is going to be a big ceremony for 1300th anniversary in October.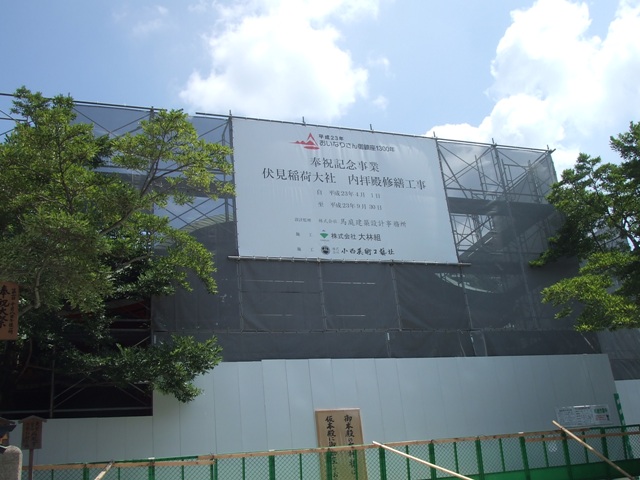 This shrine has lots of lots of Torii.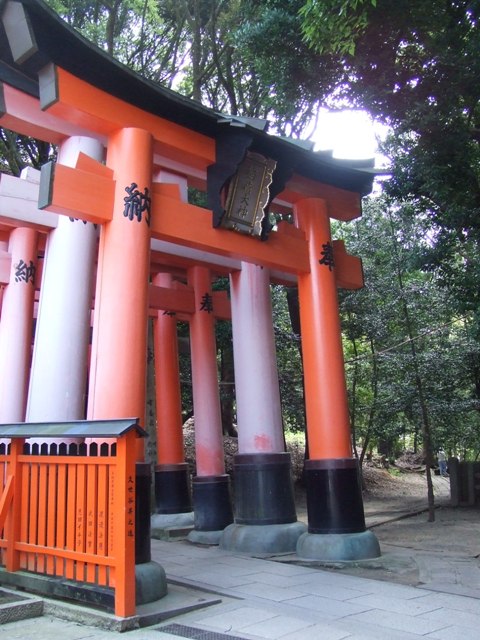 Torii means the gates like these. It is said the color of red prevents from evil.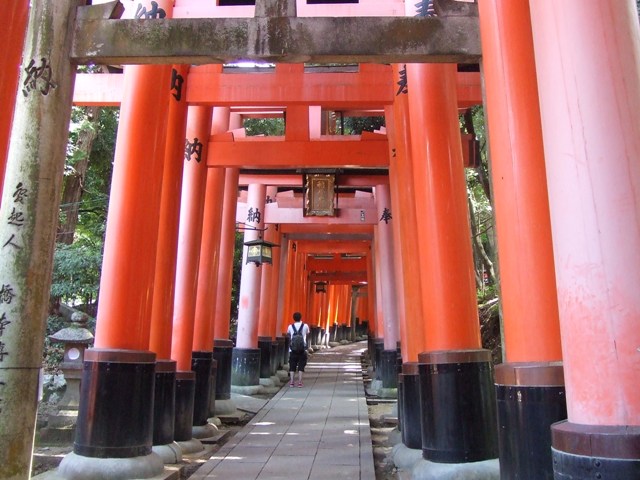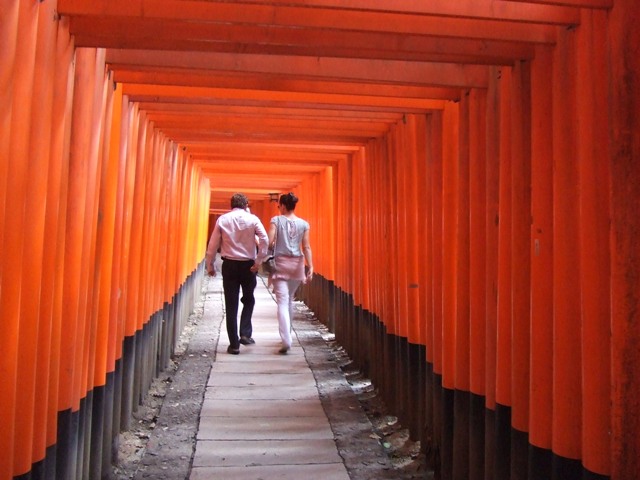 People and companies have kept dedicating torii to show appreciation, so the number of torii has been increasing.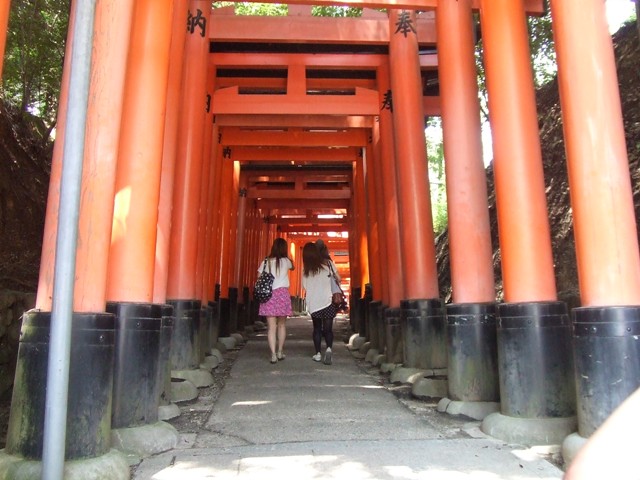 There are a lot more on these mountains.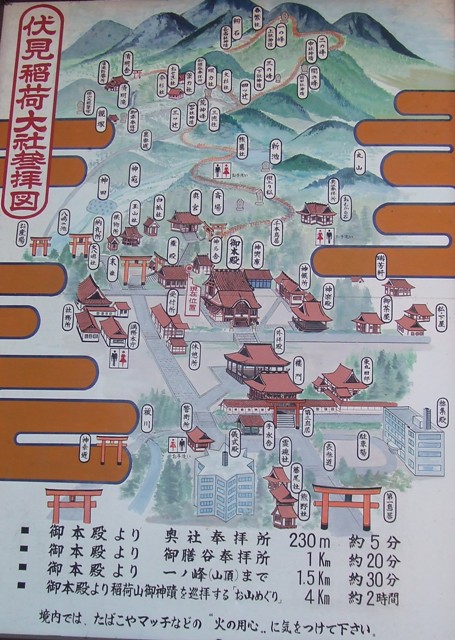 It takes about 2 hours if you want to go around the whole Fushimi Inari Shrine.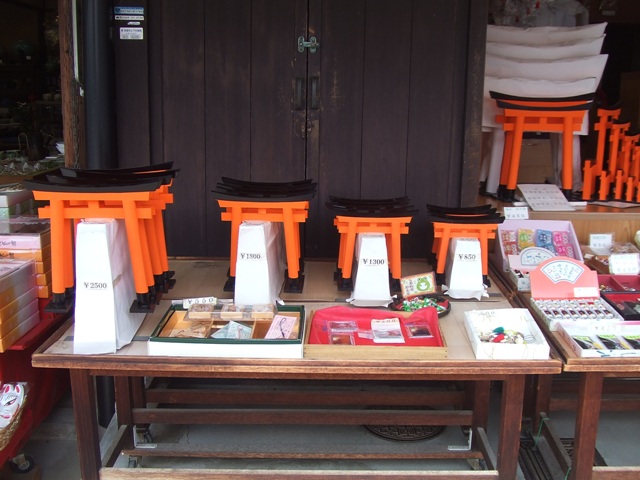 Why don't you buy a miniature torii at a souvenir shop?
Moving is tiring, and I am still tired. But I am happy with my brand-new work place.
By the way, Typhoon Talas brought scary rain in Osaka, but fortunately, not as much as mountain areas of neighboring Nara and Wakayama Prefectures and Mie Prefecture. A lot of concerns are needed in these areas.
It was still rainy occasionally on September 5.
Here are some photos I took at Tennoji Ekimae Station of Hankai Uemachi Line on September 5.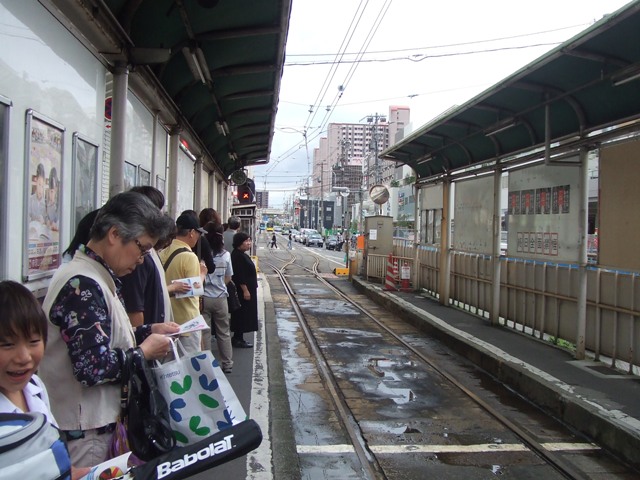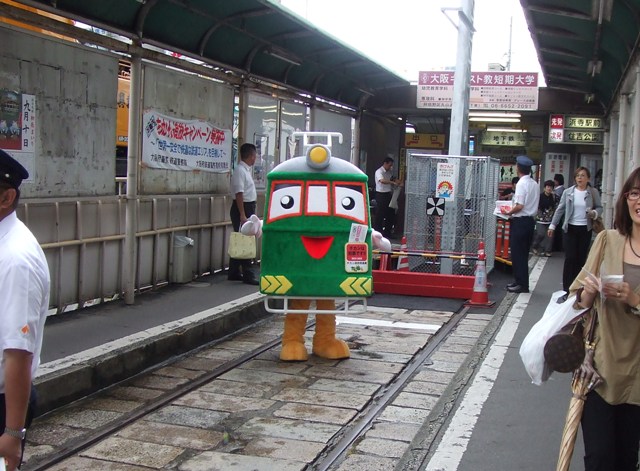 A Tram was working for a campaign.