This is the newly-opened JR Osaka Station.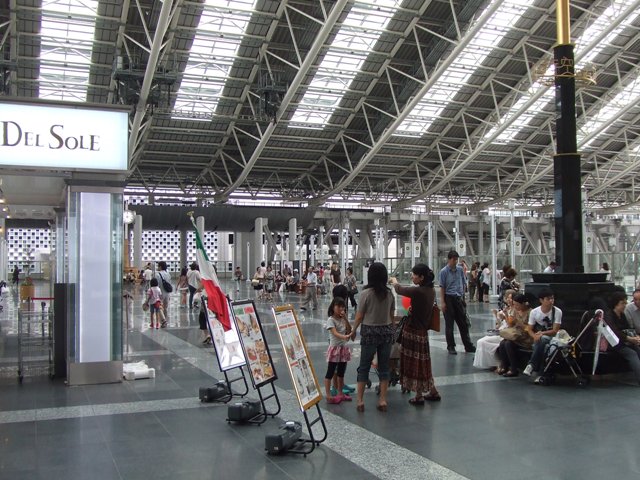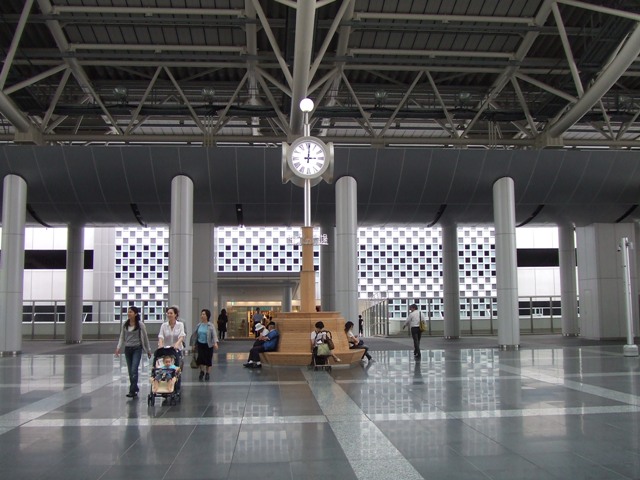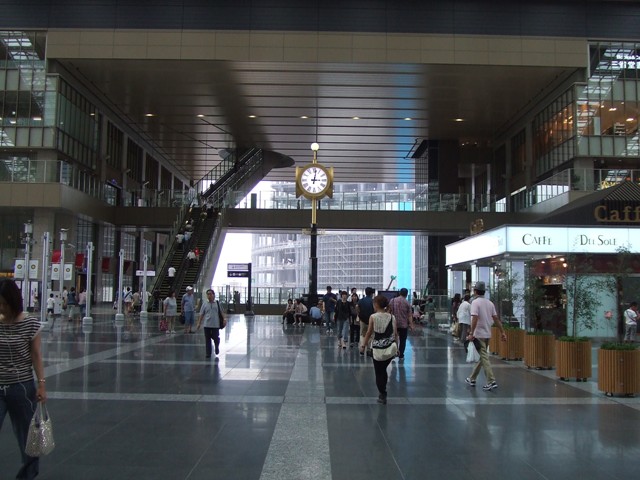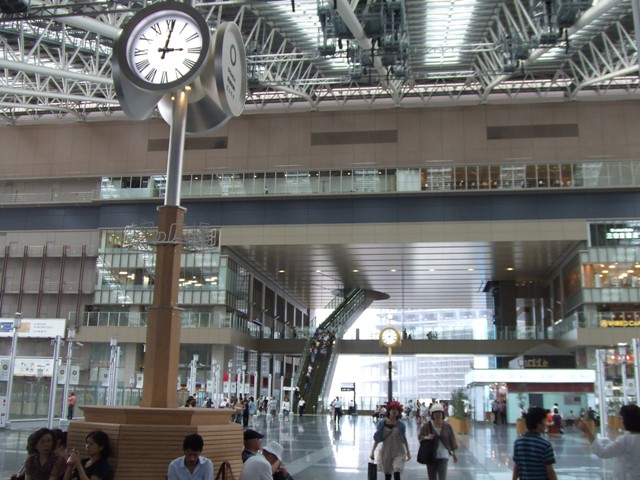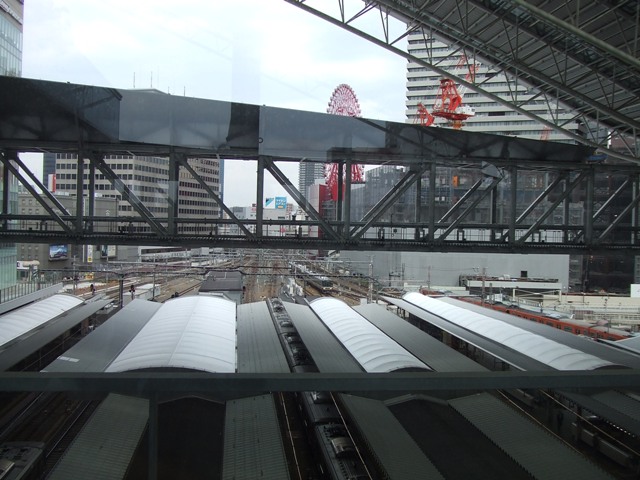 Some people say it looks like the one in Europe.
As architecture, I don't know whether it's good or not, but the newly-developed one surely made the station more functional.
Ajiki Shrine is in Toyosato-cho.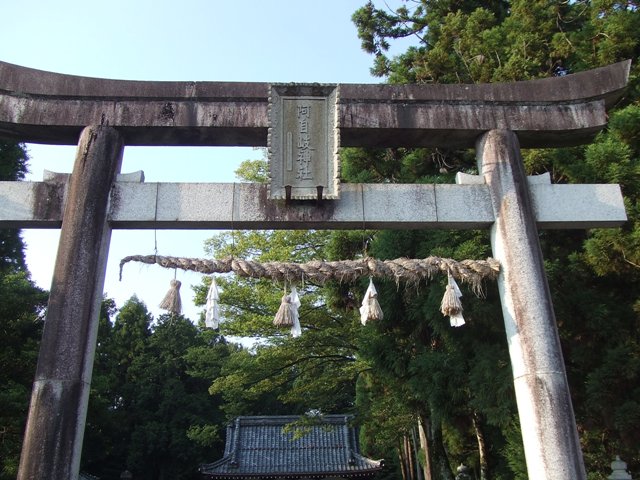 It is said the name Ajiki is the one of Torai-jin. Torai-jin is the people who immigrated from the direction of the continent, like Korea, China, and even as far as Persia, from 4th to 7th century.
There came a lot of Torai jin in Kansai Area, Osaka, Nara, Kyoto, and Shiga. They brought Japan advanced technologies, culture, and what they believed. There were a lot of Torai-jin living on the east side of Lake Biwa.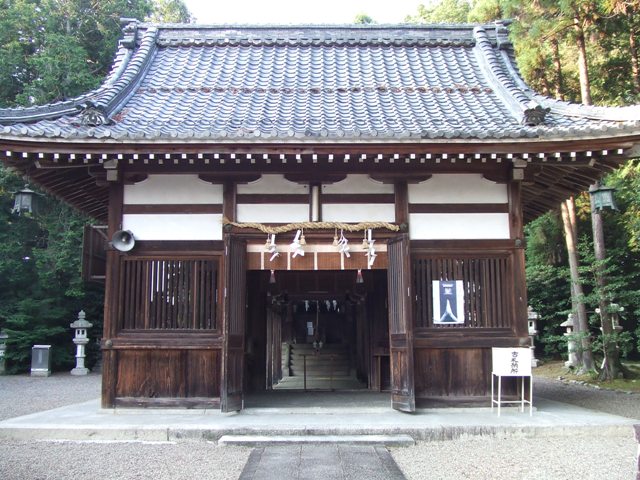 Kansai Area was a very international place. They settled down in Japan and there should be a reason these Torai-jin did not return to their own places.
The architect of this shrine is the one of Edo Era, beginning of 19th century.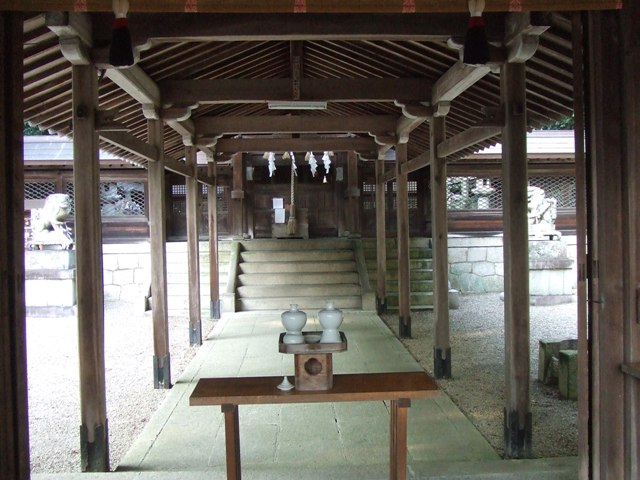 The date when the shrine itself was founded is not sure. It was already exixted in the 10th century's record, but it is not sure when the garden was made.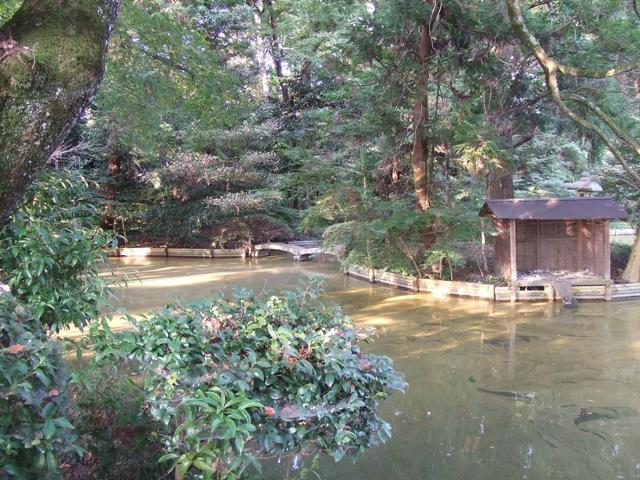 It is considered this is the early stage of Japanese gardens, and one of origins of Japanese gardens.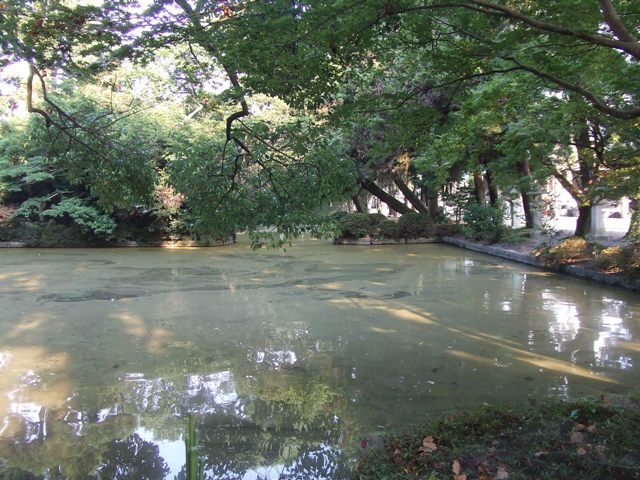 Here came a swan.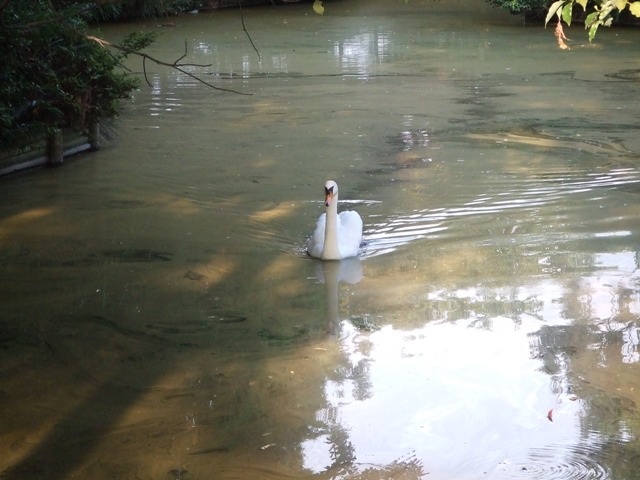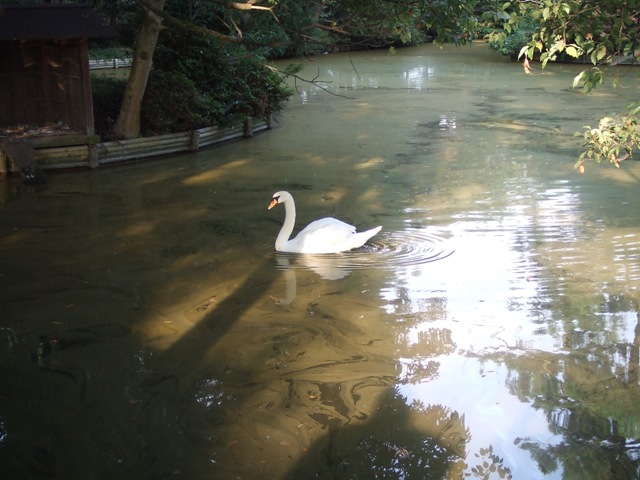 This garden is surely spiritual and mysterious.
I went to Shiga Prefecture again. Why do I go to Shiga Prefecture so often? Because it's Japanese tradition to go to ancestors' graveyard for o-bon which is around August 15, and my ancestors' graveyard is in Shiga Prefecture.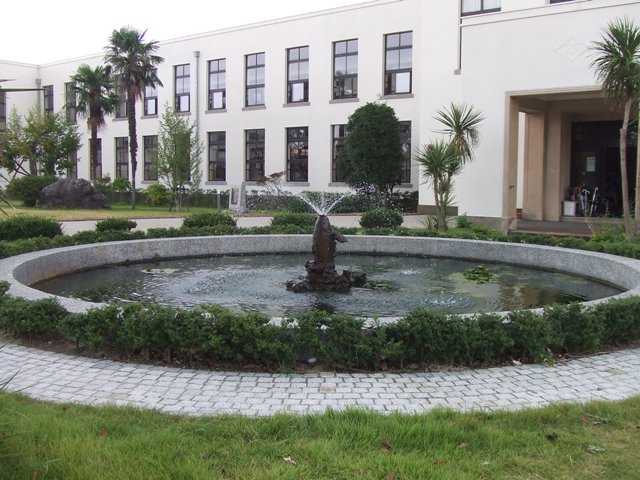 I went to Toyosato Elementary School… again. Now this school is famous thanks to the popular anime, "K-ON", or "Keion".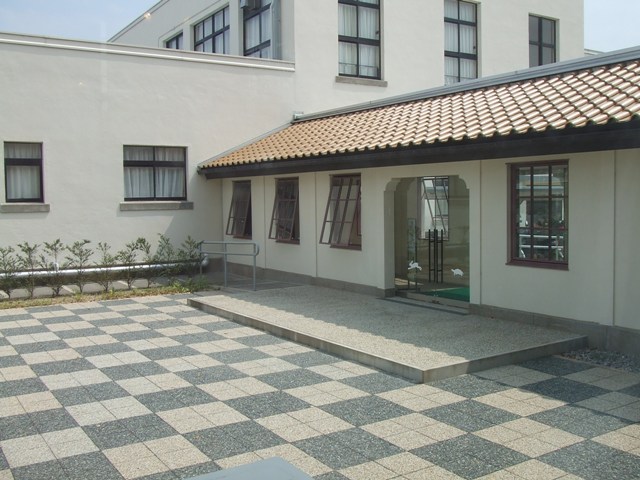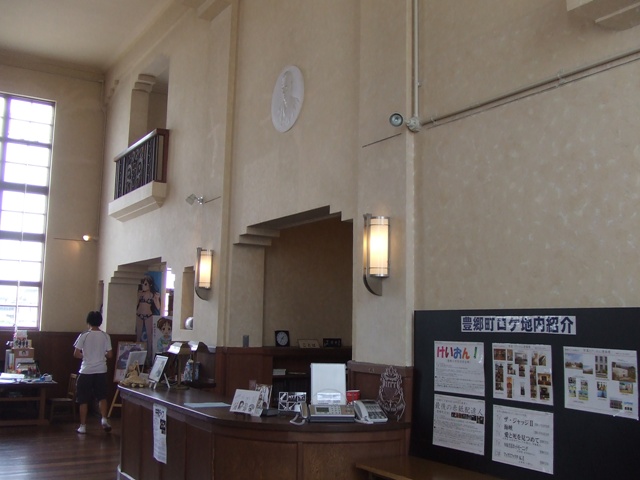 It has got so popular that there is going to be even a movie "K-ON" starting from December 3.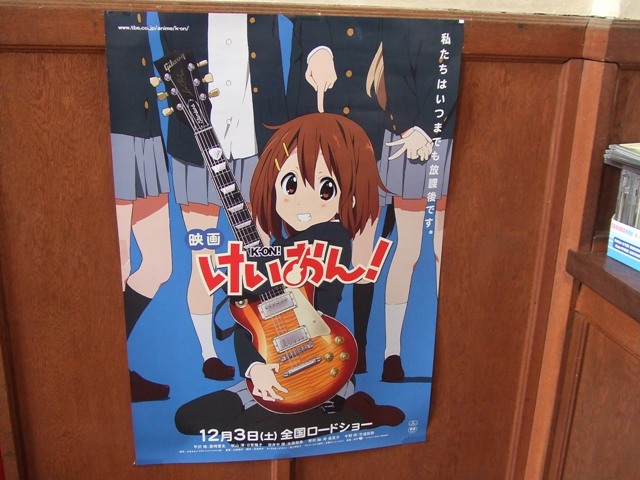 There is a lot of development about goods that are sold. There are hare and tortoise cookies, tortoise breads, K-ON character tissue paper, and many other goods.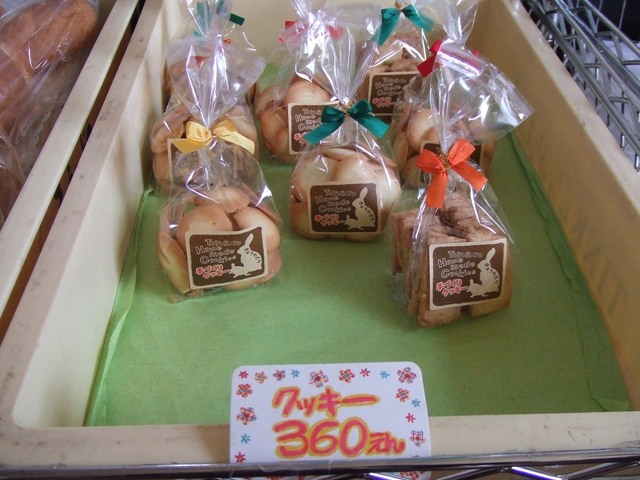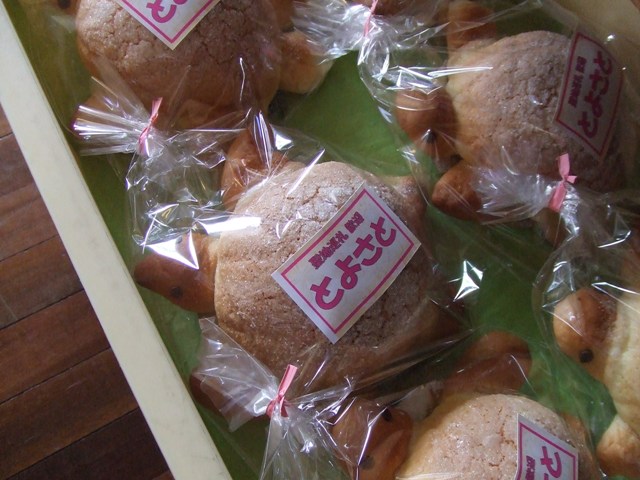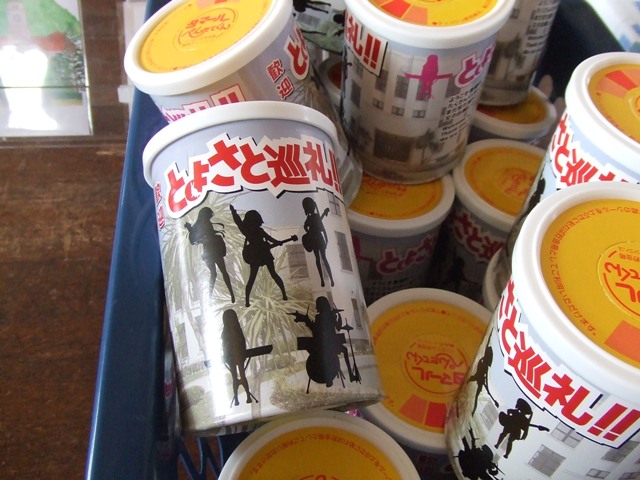 Hare and Tortoise: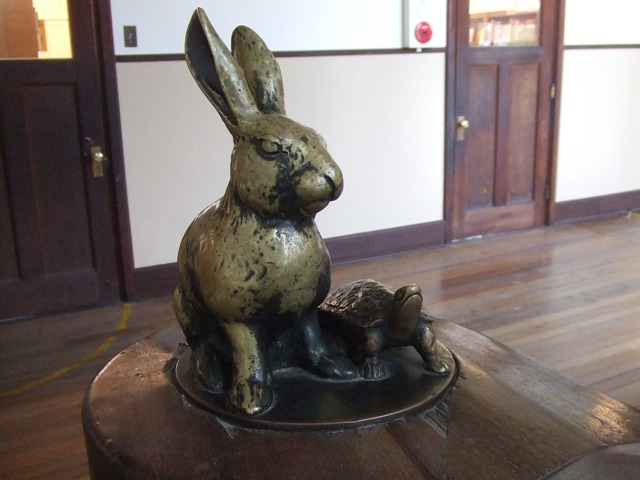 I saw people taking pictures. Are there any famous persons?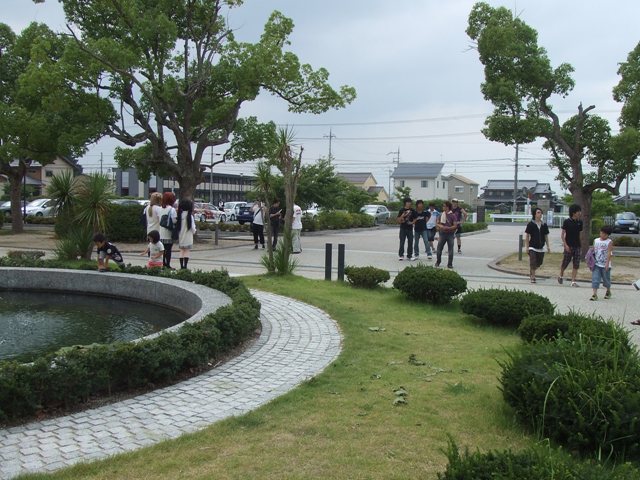 Yes! These girls are from K-ON!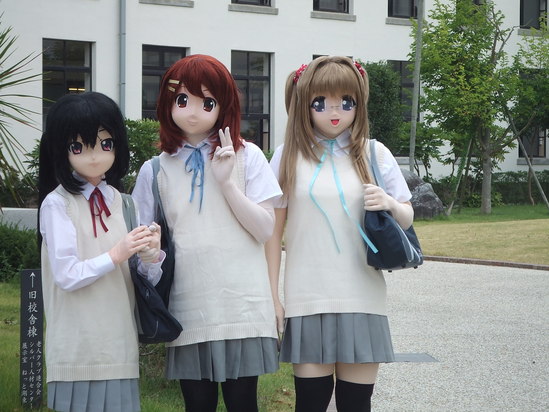 They are anime characters but they are here in real Toyosato Elementary School!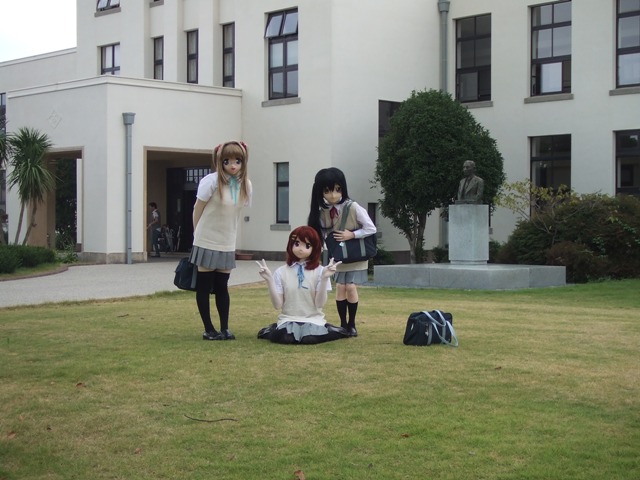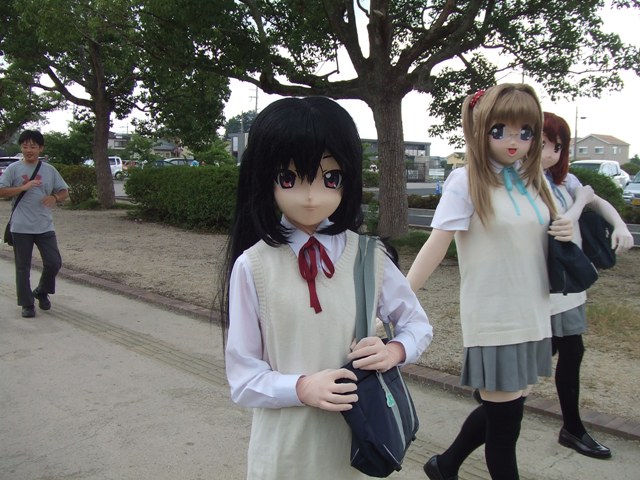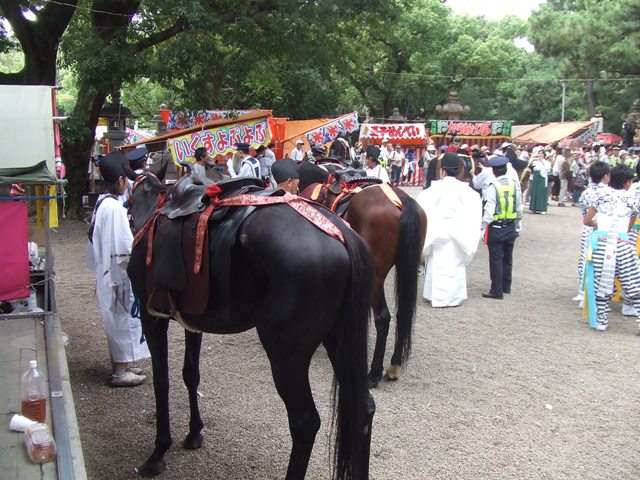 Last year, the parade was taken place on Sunday, but this year, the 1st day of August is Monday.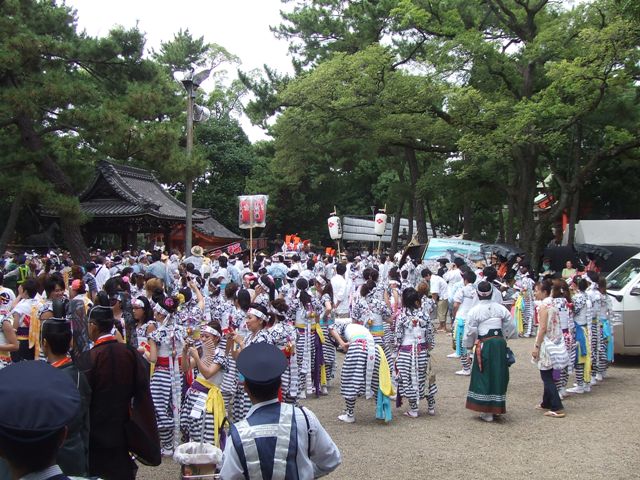 I could not see the parade, but I dropped by Sumiyoshi Grand Shrine and got to see the waiting area for the parade participants.