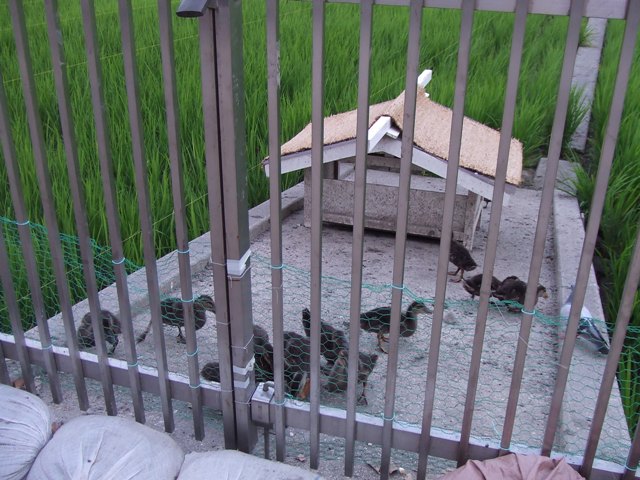 Sumiyoshi Grand Shrine is grown organically. "Aigamo" is the kind of duck, which eats weeds and worms, so toxic chemicals are not to be used.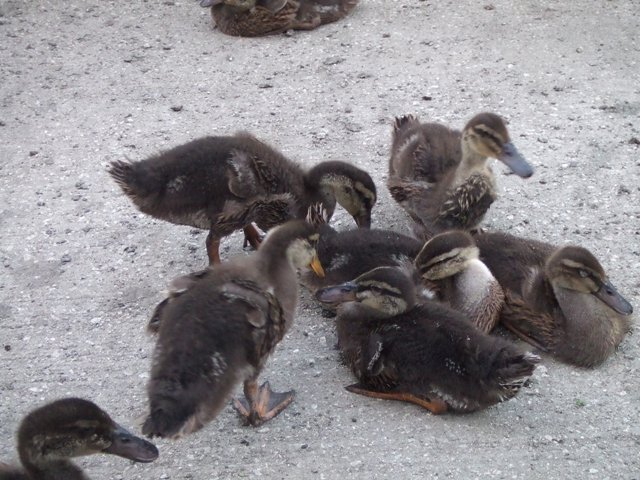 The rice in If you're lucky, you can see these aigamo ducks.
Dinner Time!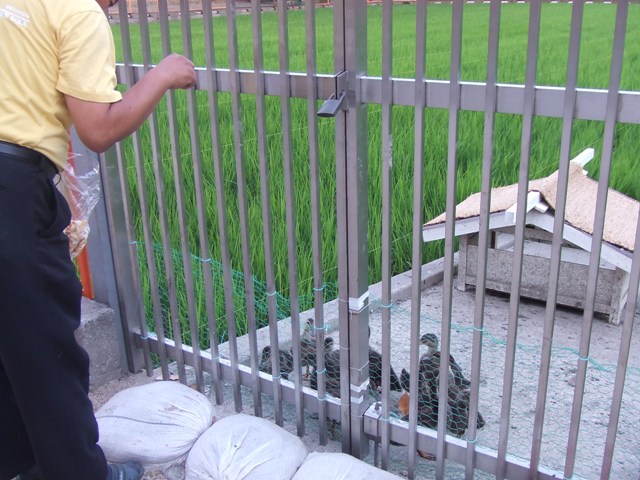 Summer Festival at Sumiyoshi Grand Shrine: July 30 through August 1
The parade is taken place from Sumiyoshi Grand Shrine to Sakai City, crossing the Yamato River, on August 1.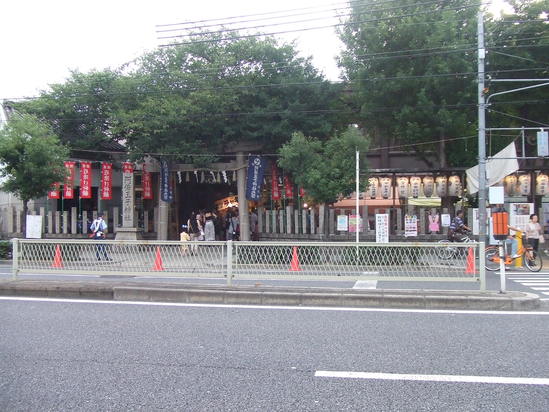 Abe Oji Shrine and Abe no Seimei Shrine are between Kumano Road and Abeno-suji Avenue. These two shrines are close to each other.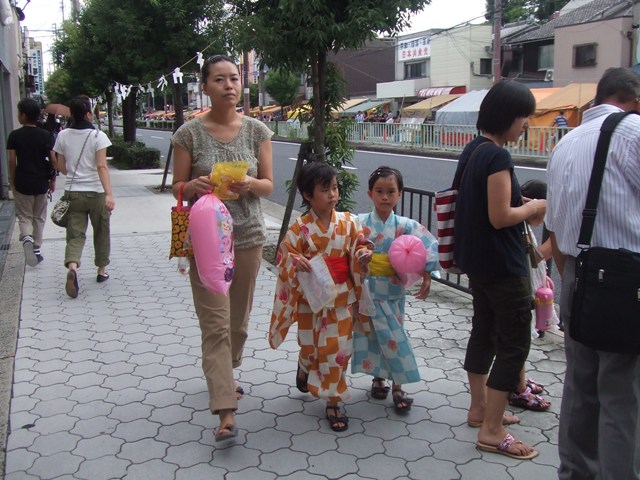 On July 27, and 28, the summer festival is held at these two shines. So now, it is being held.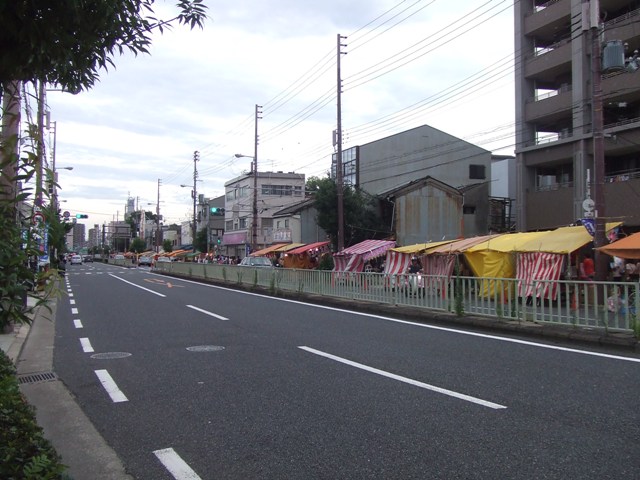 On Abeno-suji Avenue, there are row of numbers of stands.
There is a long line….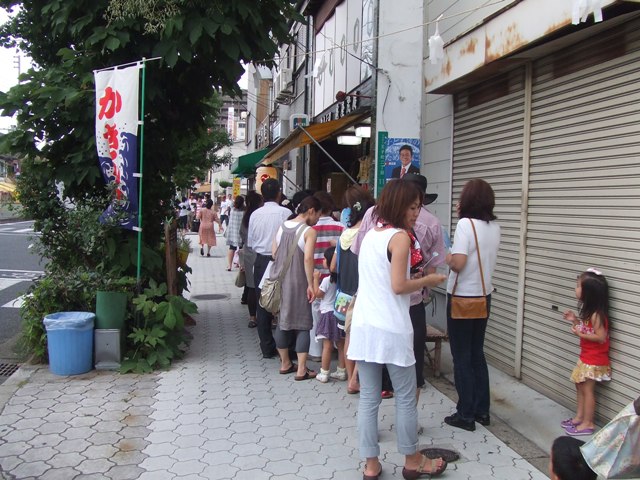 for Japanese style shaved ice.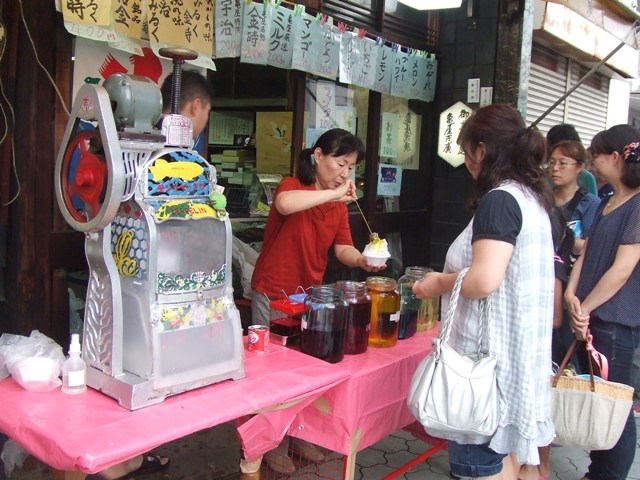 On Kumano road as well,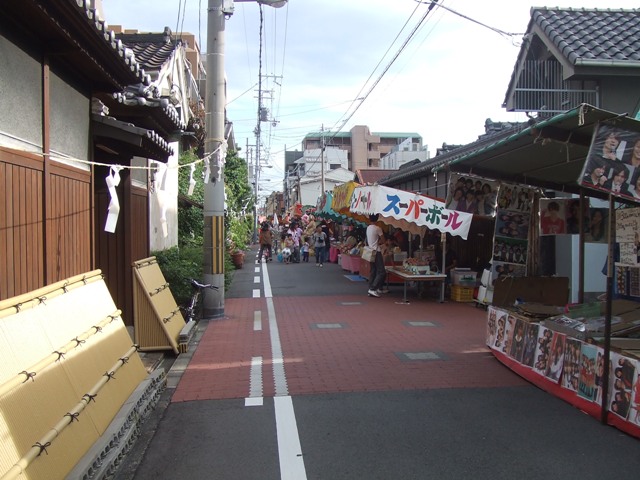 there are a lot of stands.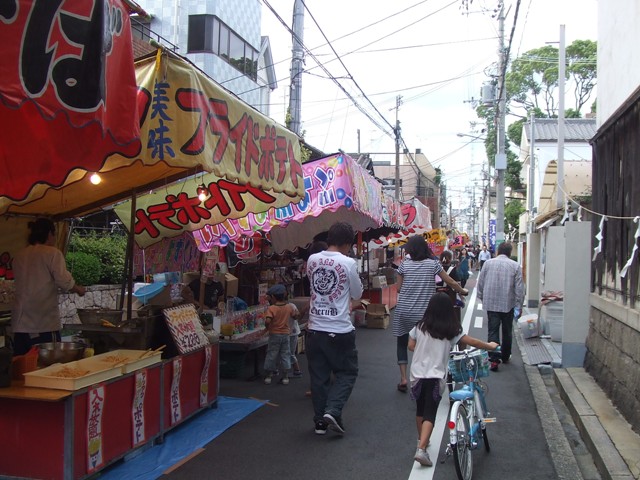 Yummy? Looks like it is.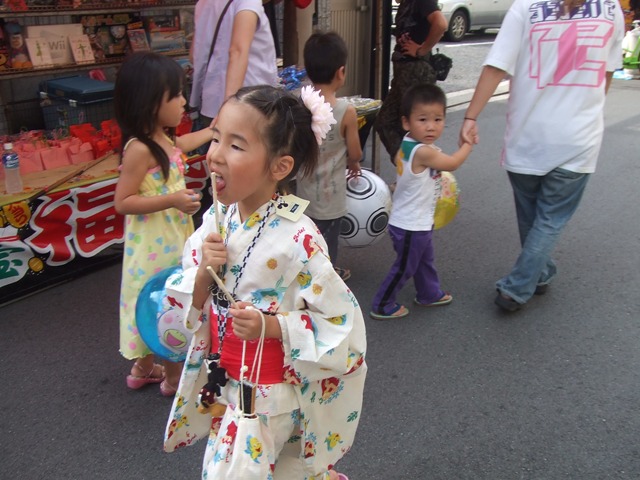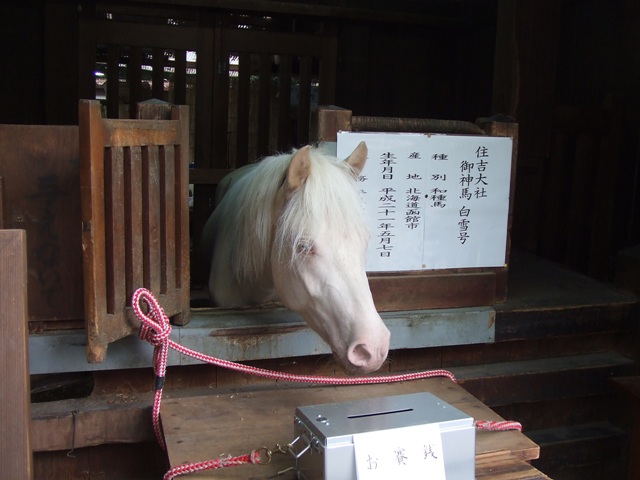 Shirayuki, the deity's horse is usually taken care of at the place surrounded by nature, but during the festival seasons, he is in Sumiyoshi Grand Shrine.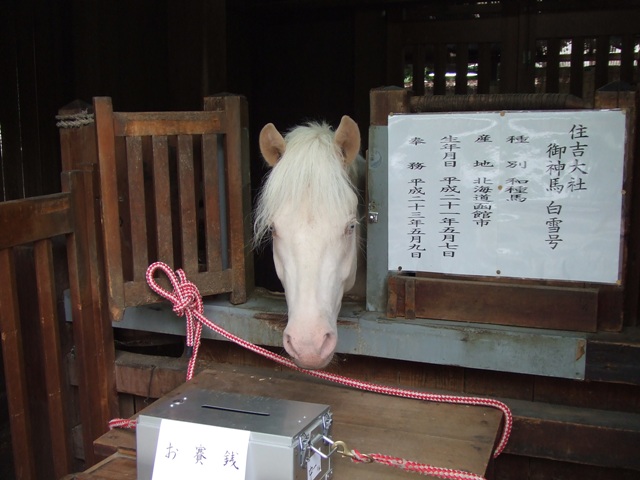 Abeno Q's Mall is a new shopping area in Abeno – Tennoji Area.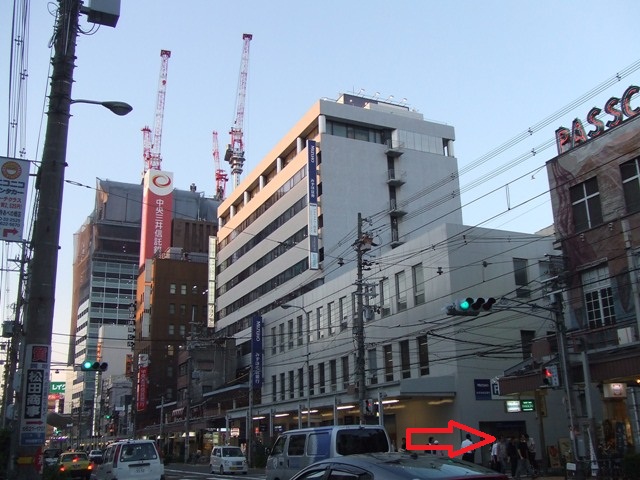 It's getting popular, but there are even more fashionable places that a lot of young people go to just across from Q's Mall.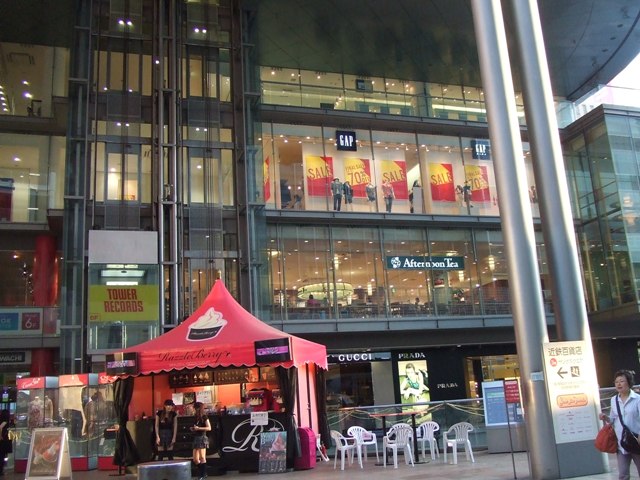 One is Hoop. In the basement, there are a lot of nice restaurants. There are elegant brand shops, casual shops, a book store, and a CD store.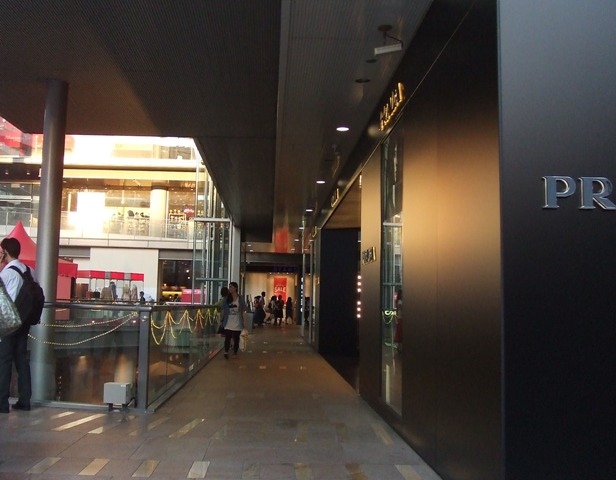 If you are lucky, you can see the live concerts.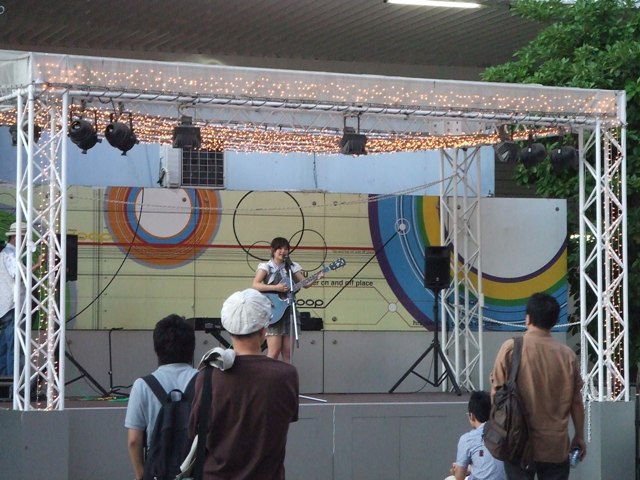 Between Hoop and "&"(and), there is a small café.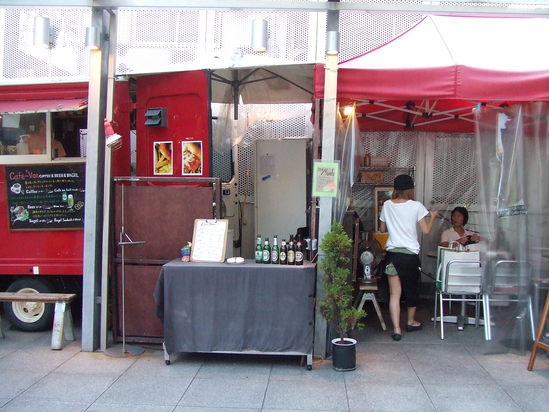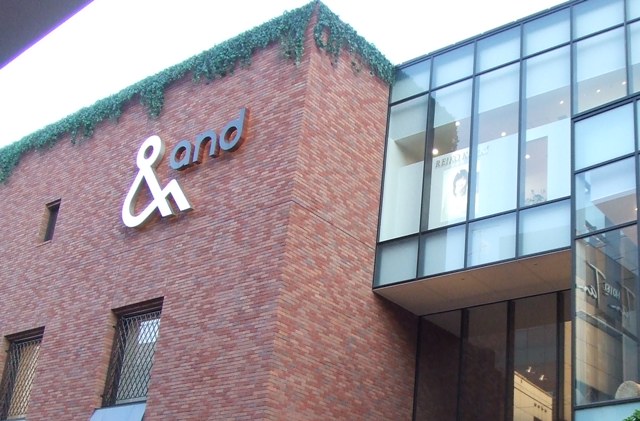 This is "&". And. Japanese pronunciation is "Ando".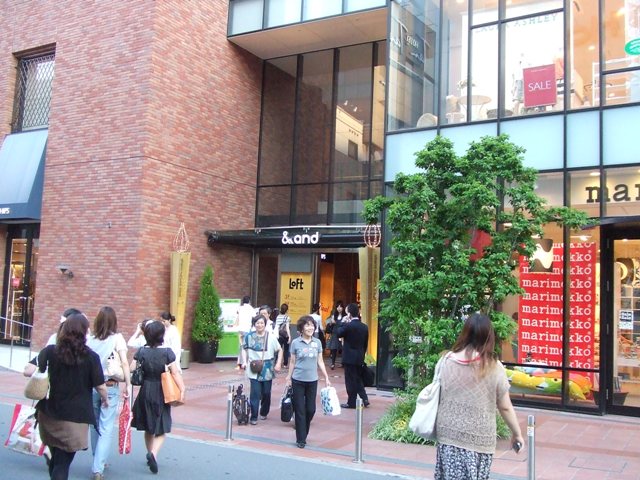 Looks like it has some European stores in "&".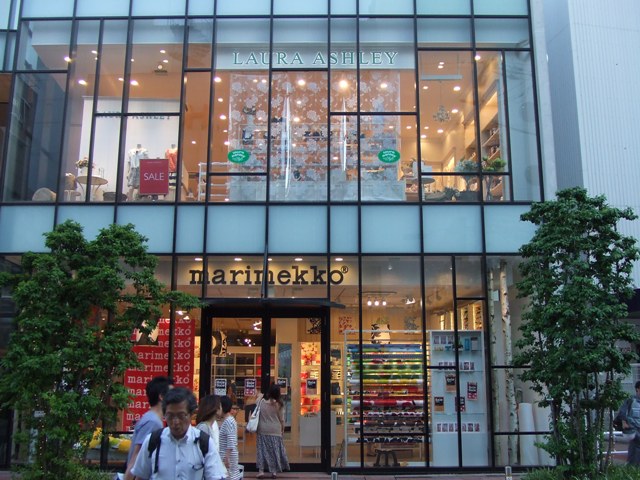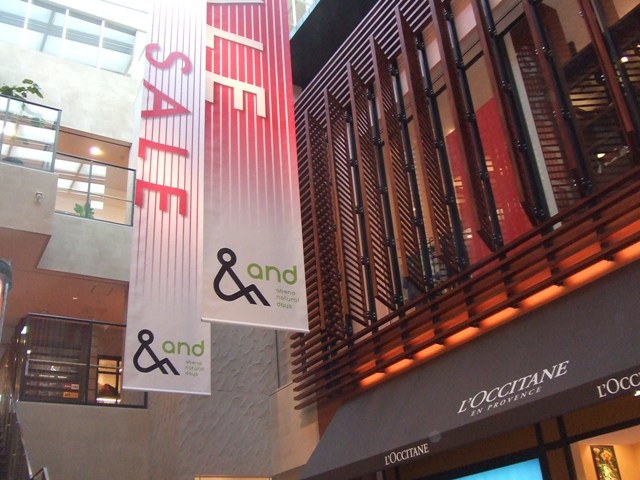 There are Japanese stores as well.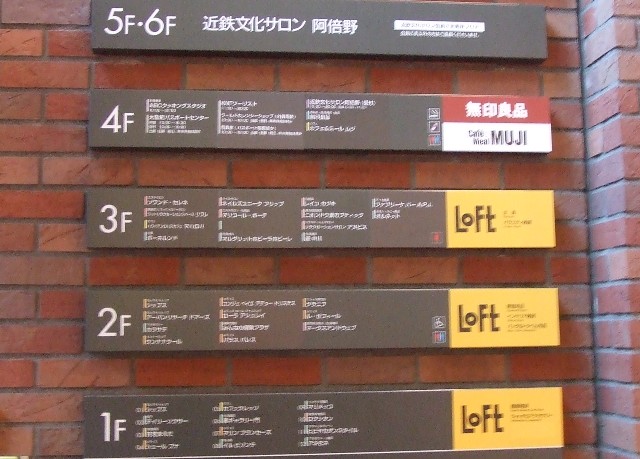 It has some nice small cafes too!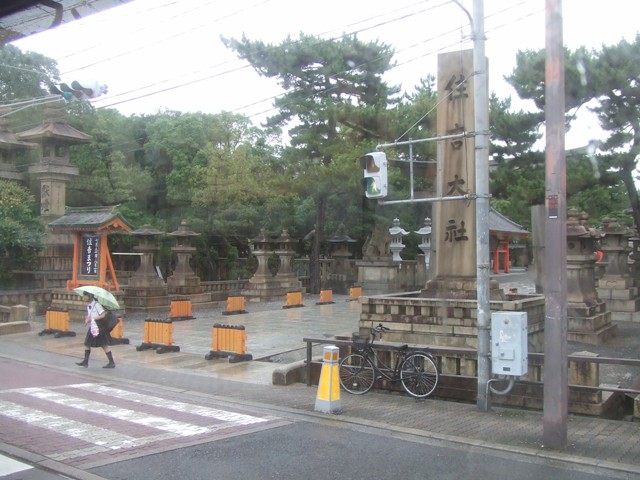 Typhoon MA-ON, which we say Taifuu 6(roku)-go (Typhoon number 6), is coming. It is getting windy now. It looks like a big typhoon.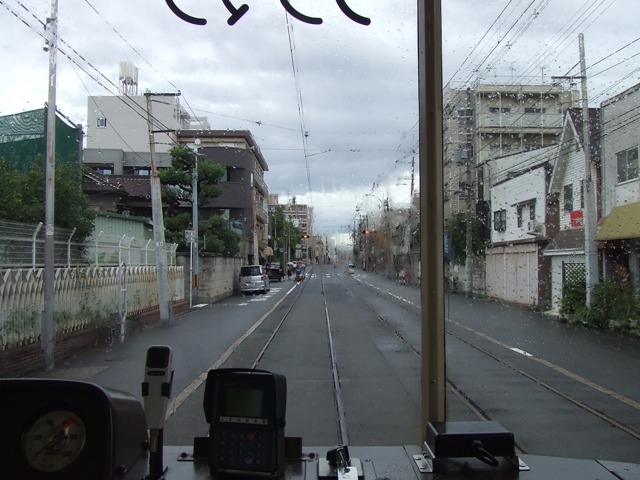 I took Hankai Line, Osaka's precious tram or street car. I hear the area from Sumiyoshi Station to Tezukayama 4-chome of Hankai Uemachi Line is famous because it is thrilling, while I take it for granted I don't feel any thrill, though.
What do you think?
When the typhoon hits Osaka and gets too stormy, the tram may stop.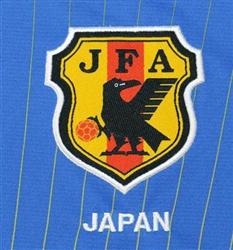 (Yatagarasu: see
http://indigo05.exblog.jp/12877085/
)
The game started at 3:45 a.m. 3:45 a.m. was too early and too late to watch TV, so I couldn't decide what to do.
I fell asleep eventually. When I woke up, I found out they won!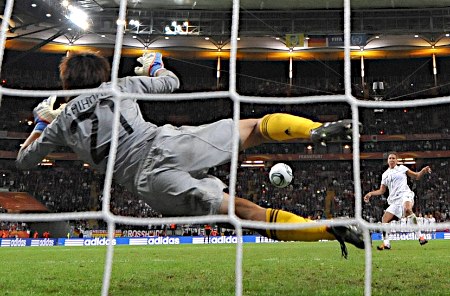 (Photo from Yahoo Japan News)
Congratulations, Nadeshiko Japan!
Nadeshiko is a Japanese name of a flower, Dianthus. "Yamato Nadeshiko" means ideal type of Japanese lady. Yamato is another term of Japan. To call a Japanese woman "Yamato Nadeshiko" is a good and witty compliment to many of Japanese girls and ladies.
"Nadeshiko Japan" is a nickname of the national female soccer team of Japan.
It derives from "Yamato Nadeshiko".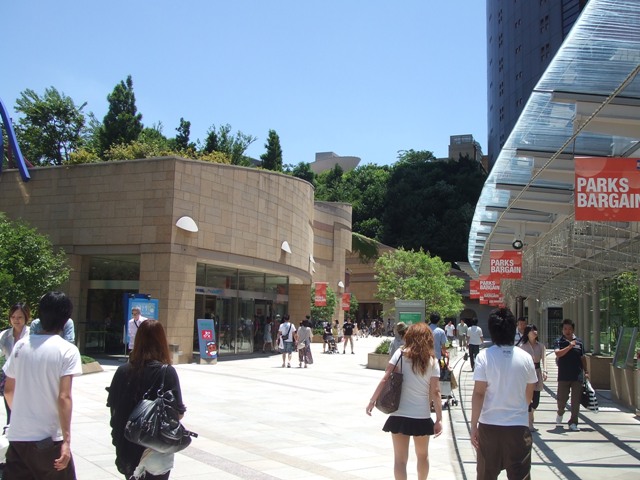 Namba Parks is a very popular shopping and entertainment spot in Namba.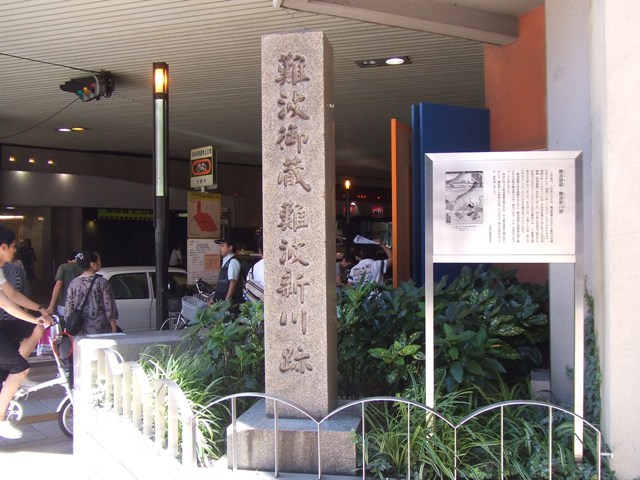 On the first floor (the ground floor), just in front of the building, there is a monument and an explanation board, which shows this is a historical spot.
I had been wondering what this monument was about.
The monument says there used to be a government's storage for rice and the Shinkawa River here.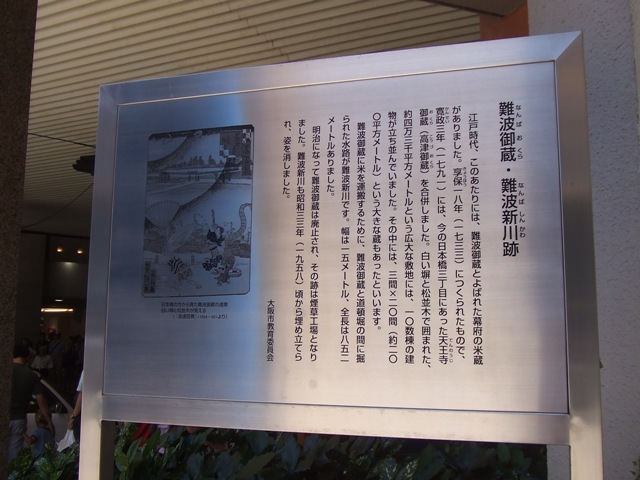 There was a big wall and a row of pine trees, and inside of the wall, there was Tokugawa Shogunate's big storages for rice, which were built in 1733.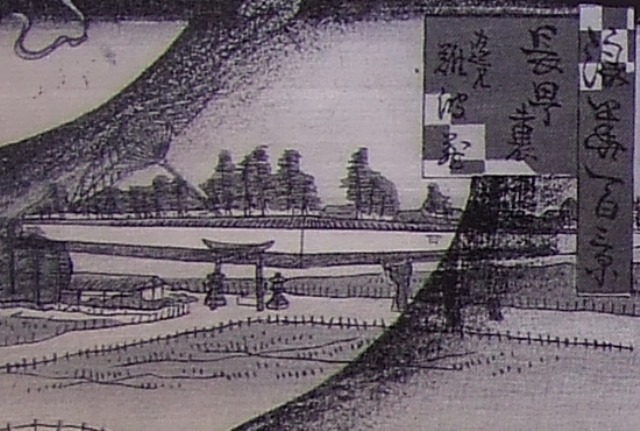 The Shinkawa River, which was a canal, was to carry the rice.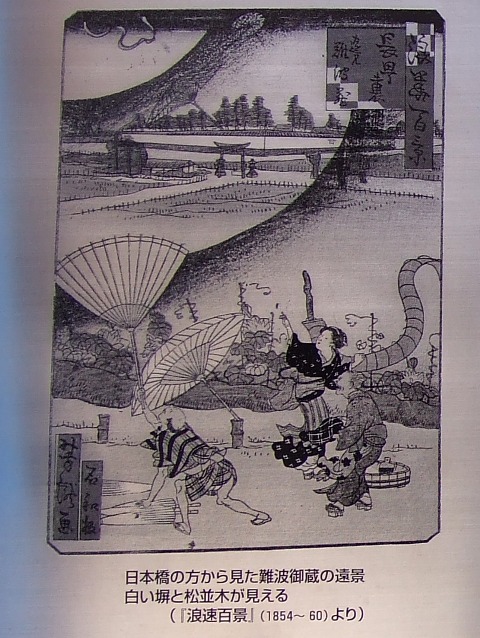 It was abolished after Meiji Restoration.
The Shinkawa River was filled in.
I wonder these days whether Meiji Restoration was good or not.
Sumiyoshi was a town of Southern Court in 14th century. In Southern Part of Abeno-ku bordering Sumiyoshi-ku, there is a town named "Kitabatake".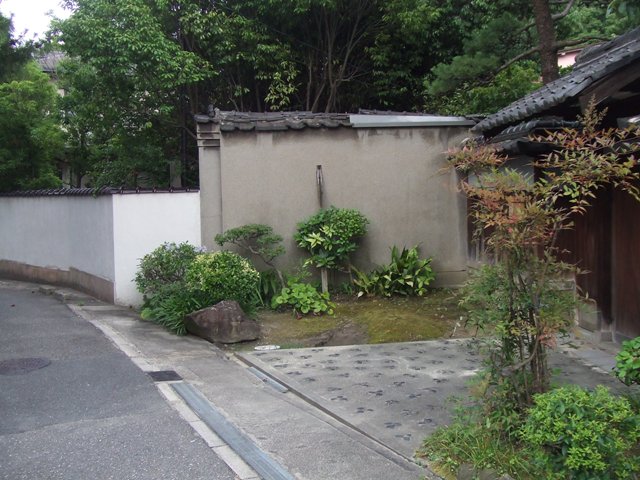 I think Kitabatake is the most sophisticated residential area in Osaka City now. It is on Uemachi Plateau, and I think the slopes make the landscape and gorgeous houses more sophisticated.
Kitabatake is the family name whose members were court nobles.
There is Abeno Shrine in Kitabatake.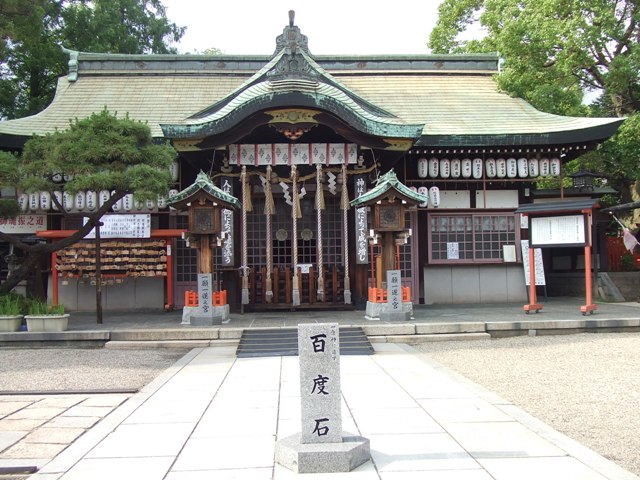 Kitabatake Chikafusa and and his son, Kitabatake Akiie are enshrined. They served Southern Court Emperors Go-Daigo and Go-Murakami diligently when they were against Northern Court.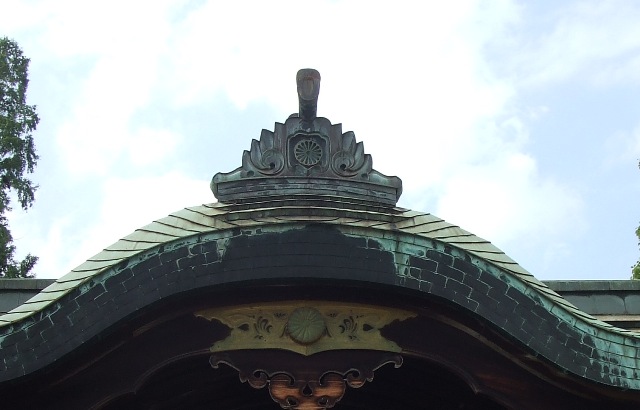 Abeno Shrine is a new shrine which was founded in 1875 after Meiji Restoration, as commemoration of the service to get the power back.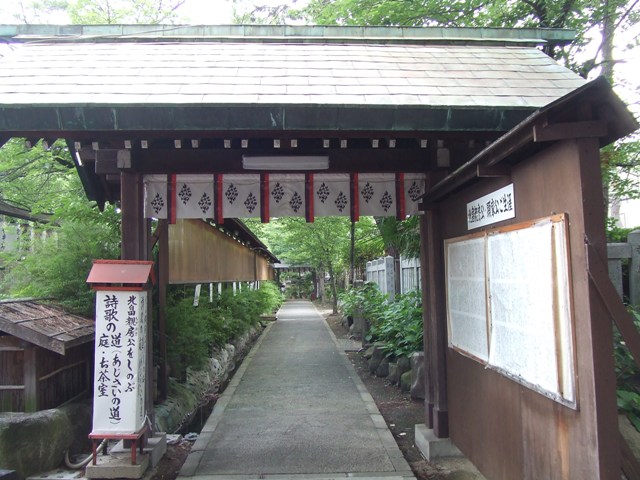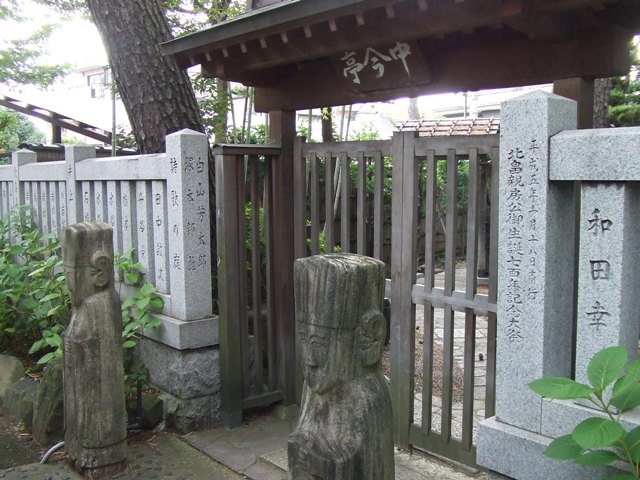 There is a garden. It was closed on this day, so I peeked.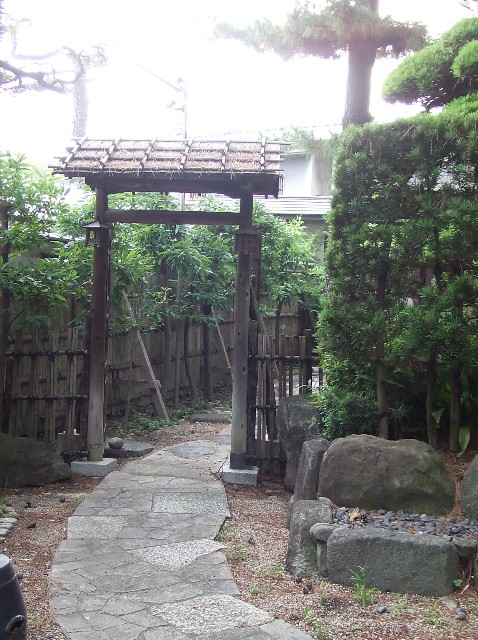 Next to Abeno Shrine, there is Hataage Inari Shrine. It is like petit Fushimi Inari.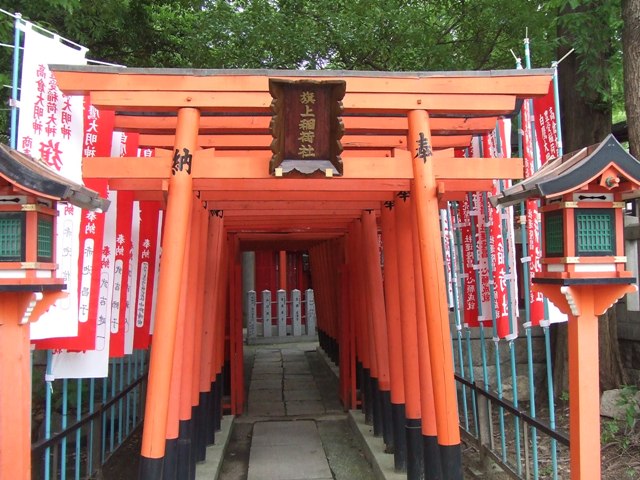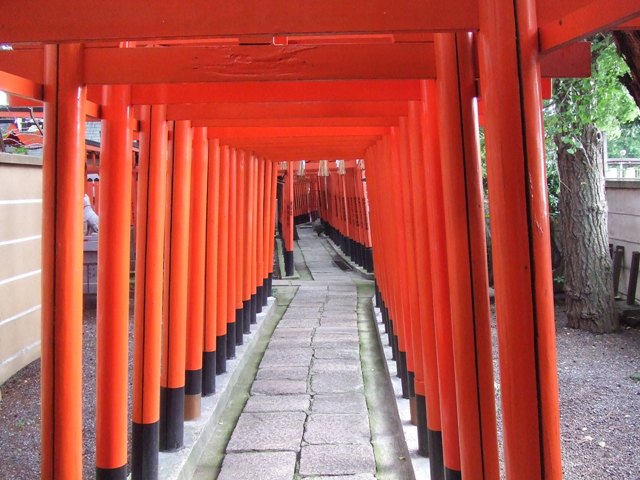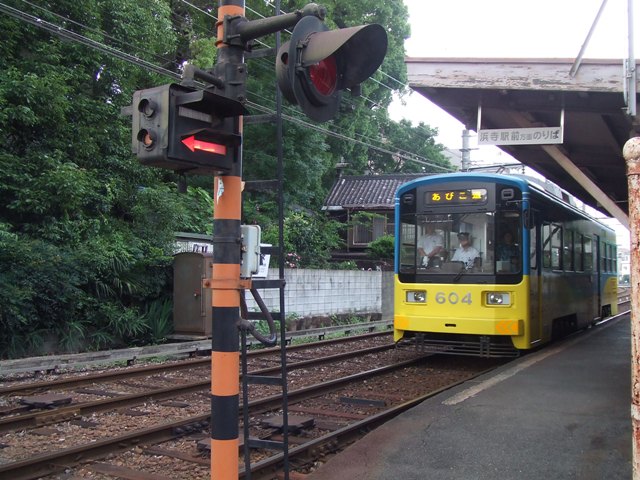 There is Tenjin no Mori Station on Hankai Line.
Tenjin is another name of Temmangu Shrine.
Mori means forest in Japanese.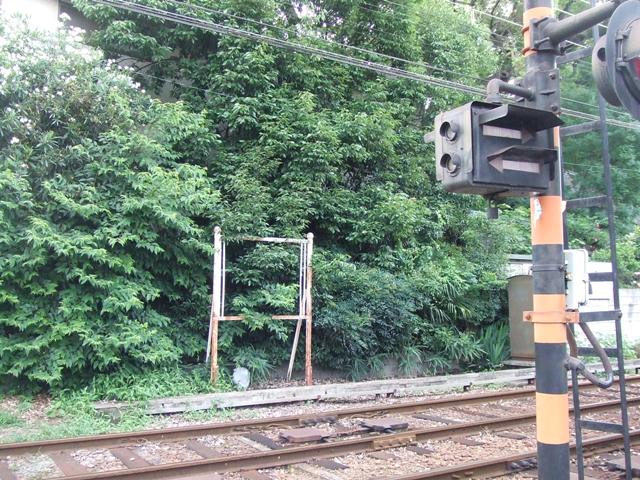 Beside Tenjin no Mori Station, there is Tenjin no Mori Temmangu Shrine.
Sugawara Michizane is enshrined in every Temmangu Shrine in Japan.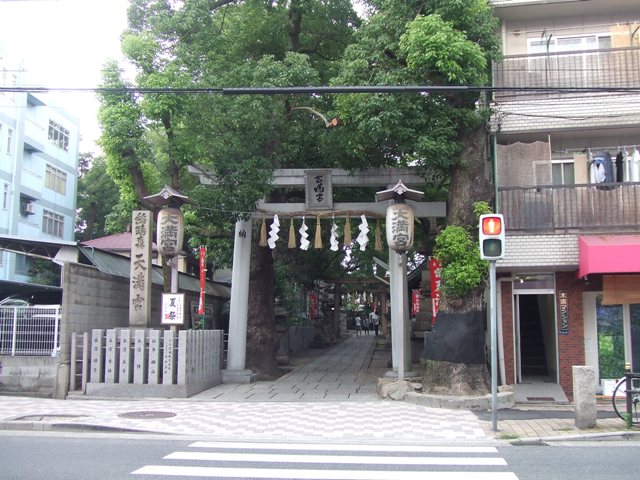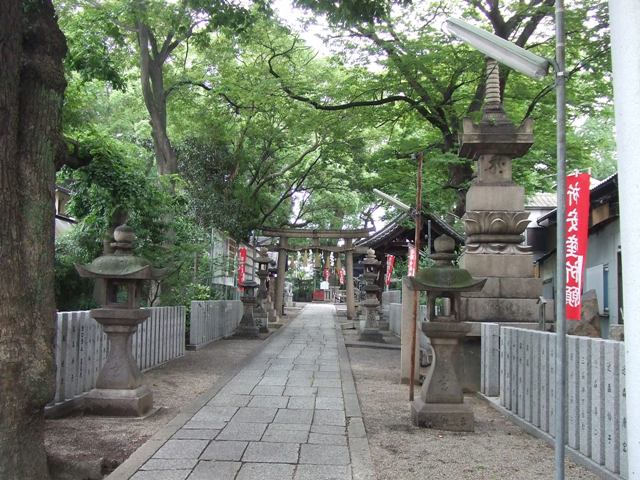 Sugawara Michizane (845~903) was executed. After the execution, it was said that there had been misfortunes and curses so many times. The government at that time considered it was because Michizane's curse. To calm down his angry spirit, Temmangu was founded.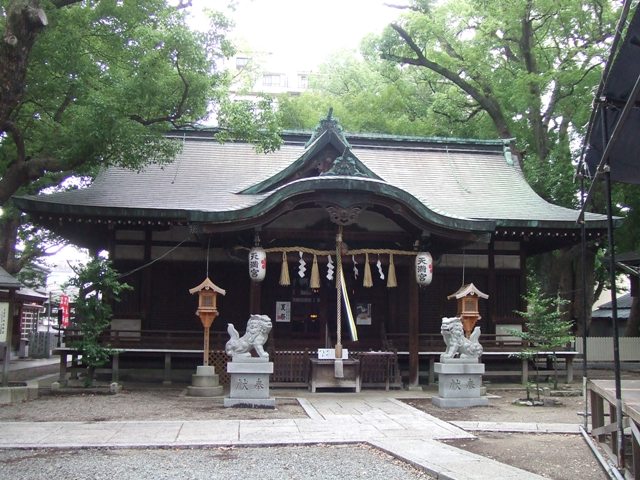 Because Michizane was an extremely intelligent person, people worship Michizane as a deity for intelligence. Many people who wish to pass the exams often go to a Temmangu of their preference.
Another name of Tenjin no Mori is Jouou no Mori.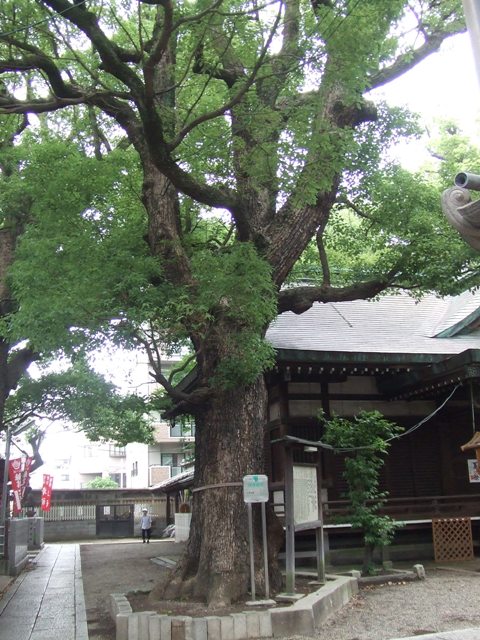 Takeno Jouou (1502 ~ 1555) was famous Sen no Rikyu's (1522~1591) teacher of tea ceremony. There used to be more trees and a forest in this area. Jouou lived around here after he retired. That's why this area is also called Jouou no Mori, which means Jouou's forest.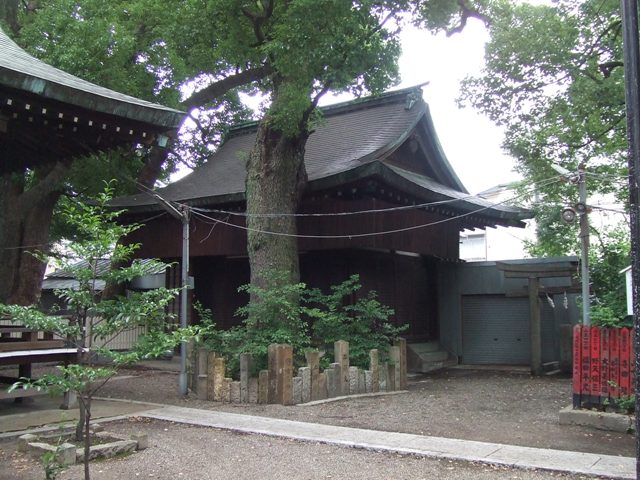 The date of Summer Festival of Tenjin no Mori Temmangu is the same as Tenjin Matsuri, one of the three biggest summer festivals in Osaka because of the same diety's festival. Tenjin Festival is held on July 24 and 25.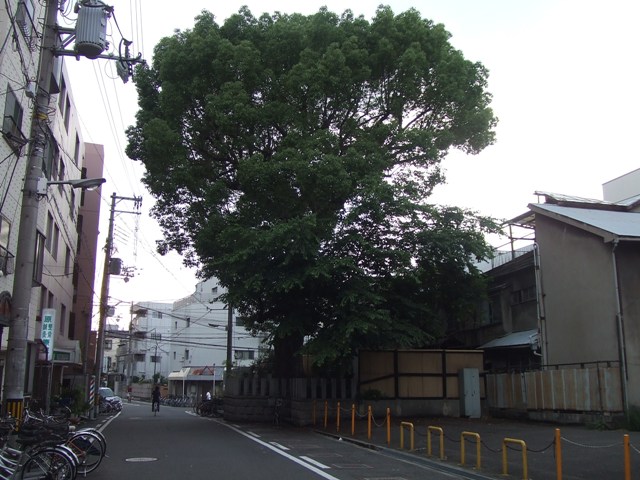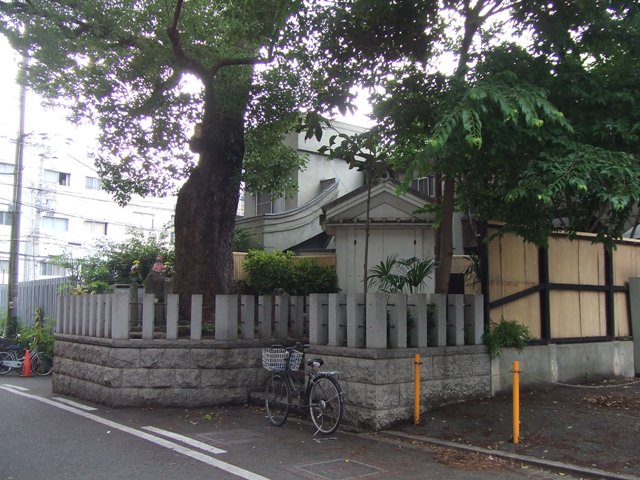 There used to be a big house, a tea room, nice Japanese garden, a pond called "Tengachaya" until the day of the attack for genocide during the World War II. Now, only a part is remained.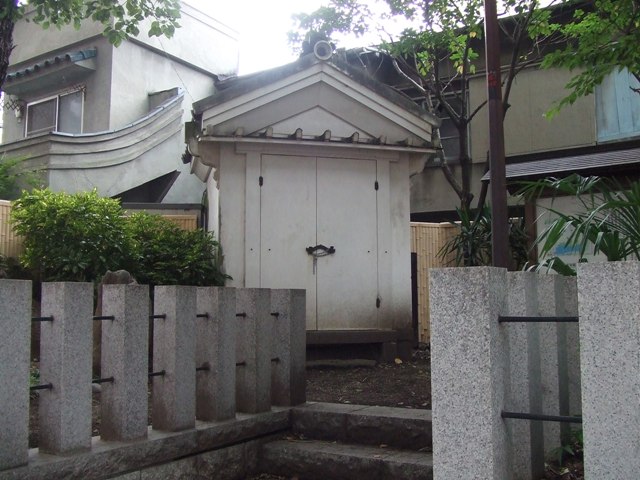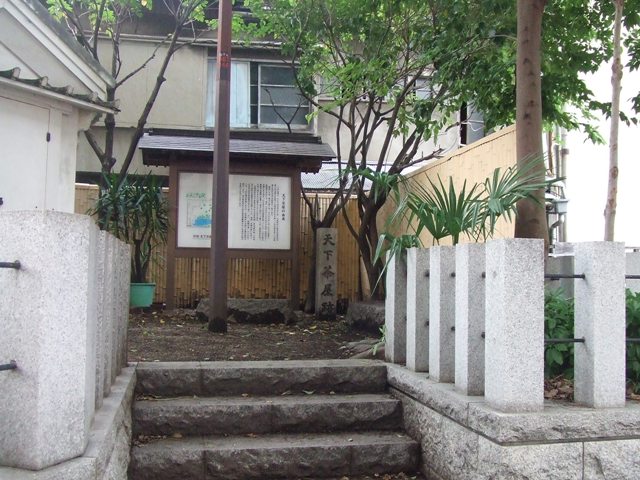 Tenga is euphonized "Tenka", and Tenka means the world under the heaven, and was probably named after Toyotomi Hideyoshi who conquered all over Japan. "Chaya" means tea room.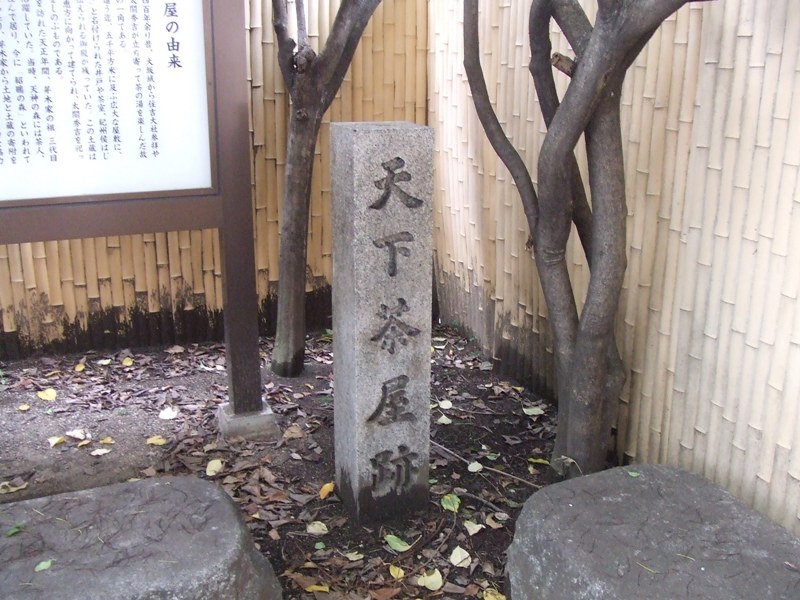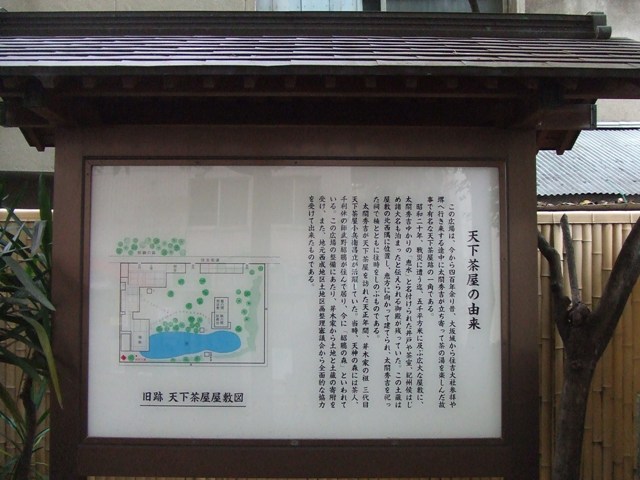 Toyotomi Hideyoshi (1536 ~1598) used to stop by here at Tengachaya and do tea ceremony. Warriors enjoyed tea ceremony during Hideyoshi's era.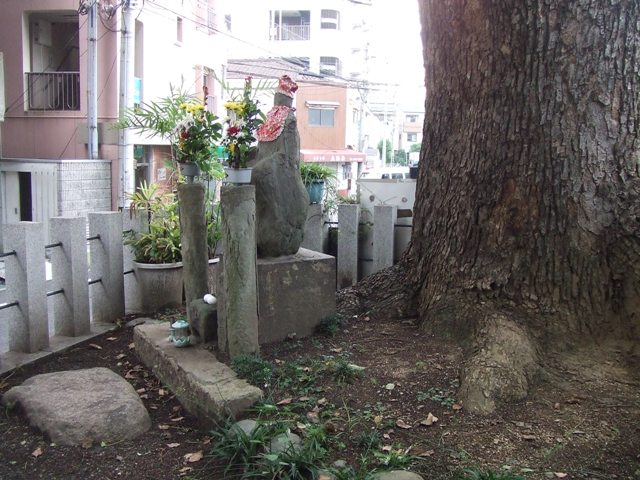 3~4 minute walk from Tenjin no Mori Station of Hankai Line.