Yasunari Kawabata (1899~1972), a Nobel Prize of Literature winner in 1968, was born in Osaka City.
He wrote a short story "Soribashi". "Soribashi" is the name of the bridge.
The bridge is this: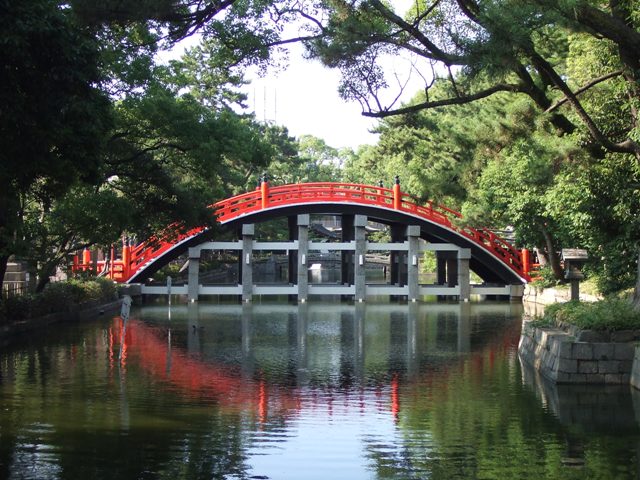 It is the name of the red bridge in Sumiyoshi Grand Shine.
Many people call this bridge "Taikobashi", but the real name is "Soribashi.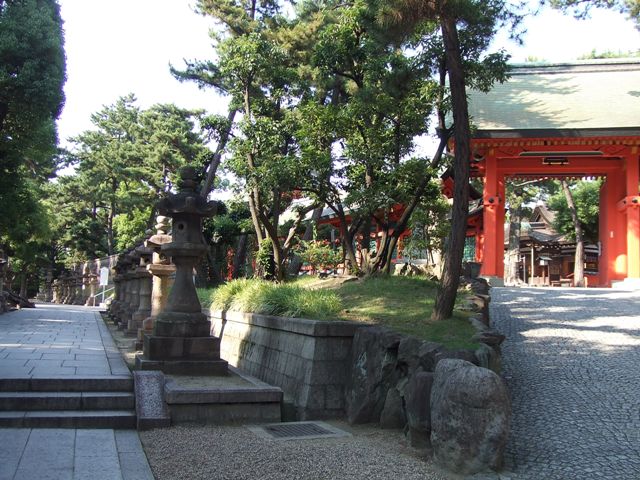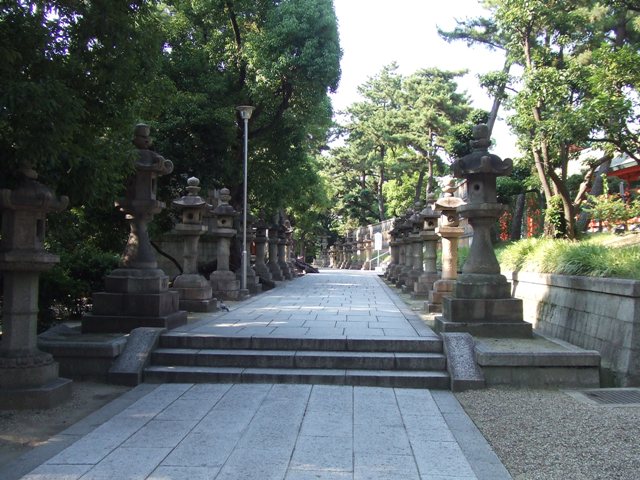 There is a monument of his story beside the pond.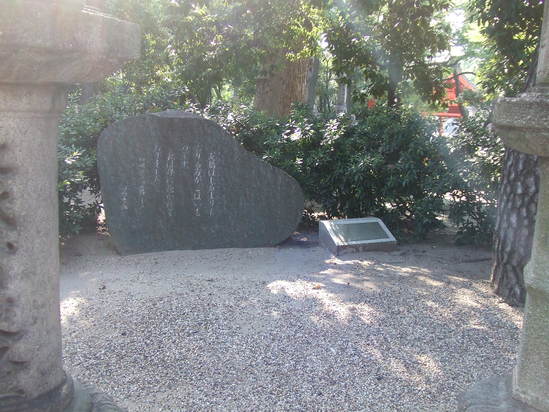 It says, "It is easier to go up Soribashi than to go down. I was being held in my mother's arms."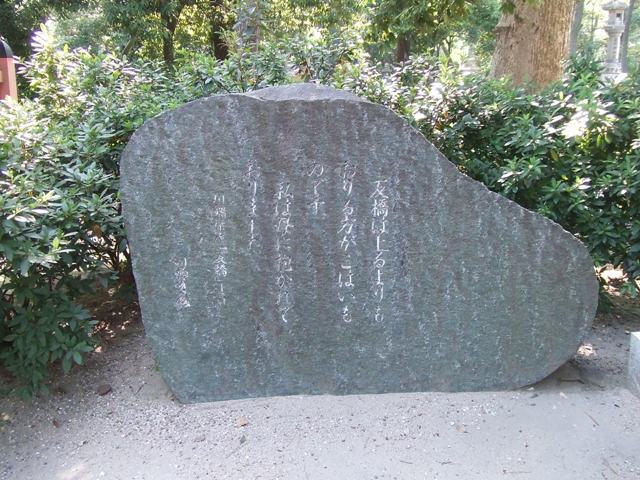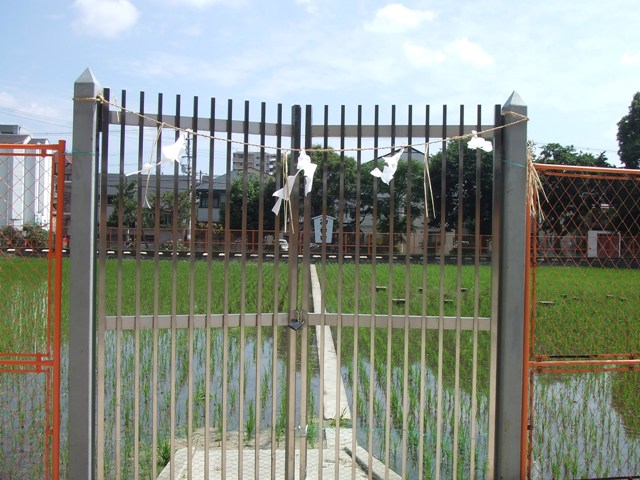 After the rice is planted at the rice planting ritual, it is grown organically.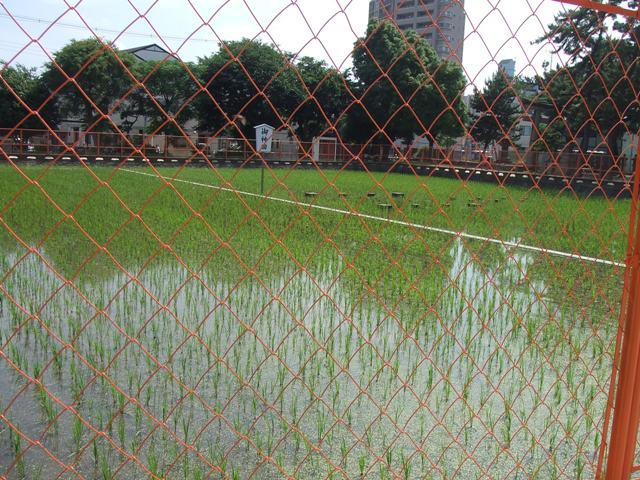 For example, by using ducks.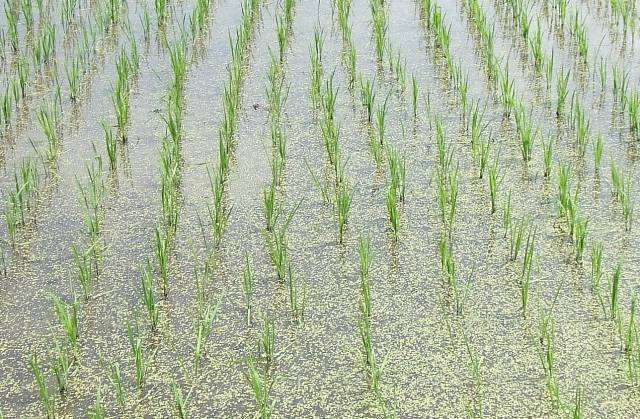 But not these ducks…. Maybe not.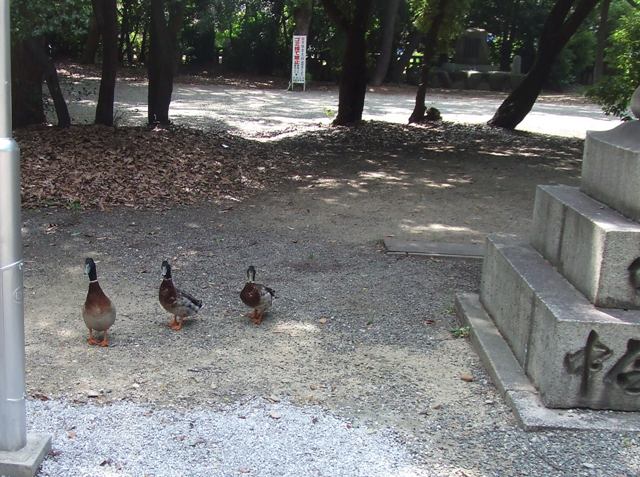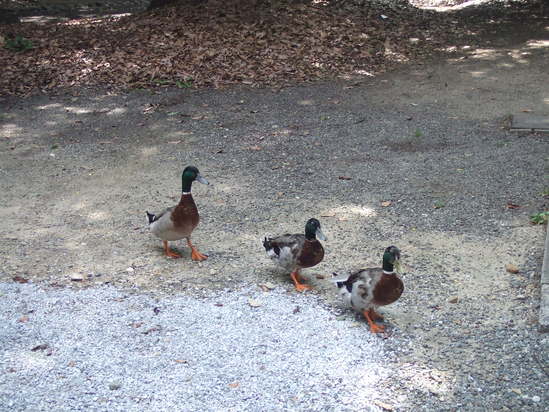 I went to a small tea room which has a small gallery. The name of the tea room is "Avon" (Japanese way of pronunciation is like "Ehbon"). This is their 40th year and there was a small joint exhibition of illustrators and artists until last Sunday.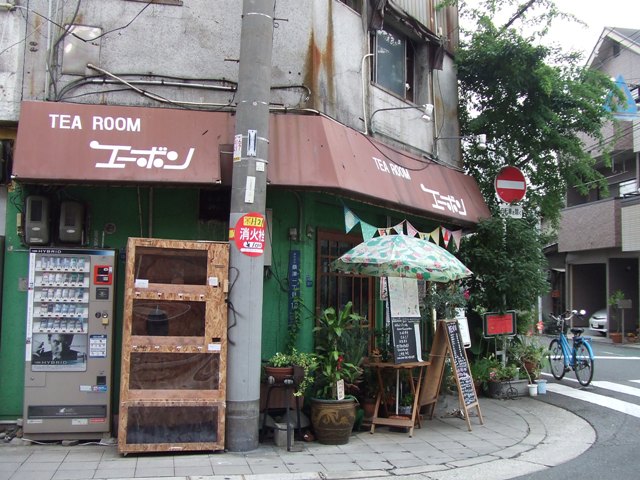 Sadly, there was a fire on their third floor last fall.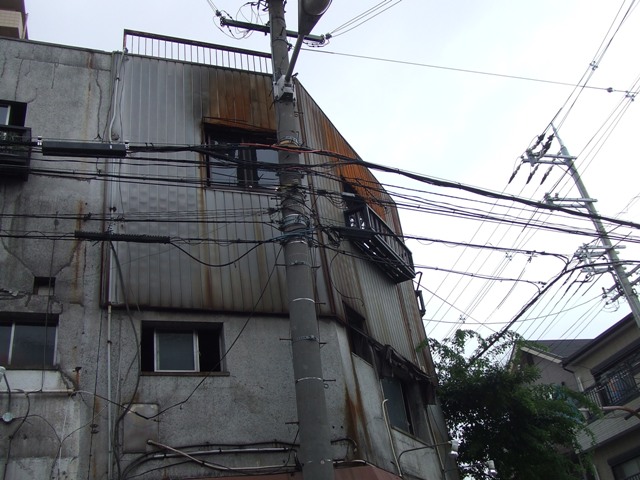 They decided to keep this way and exhibit as an art!!!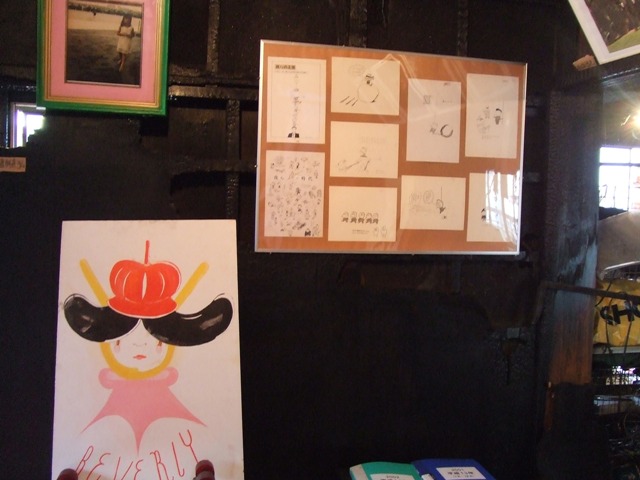 Yes, it looks like a kind of art.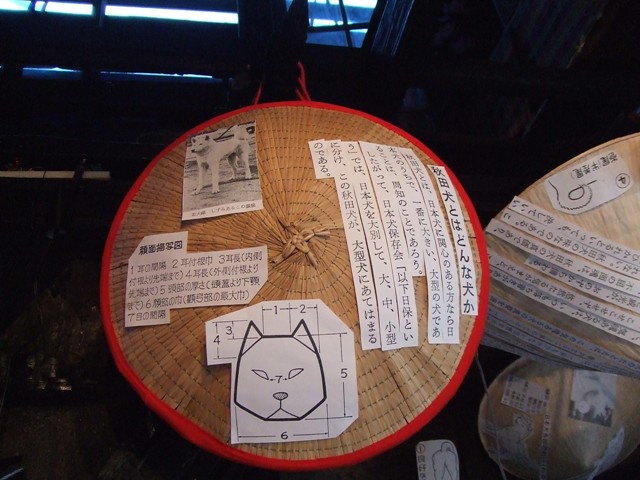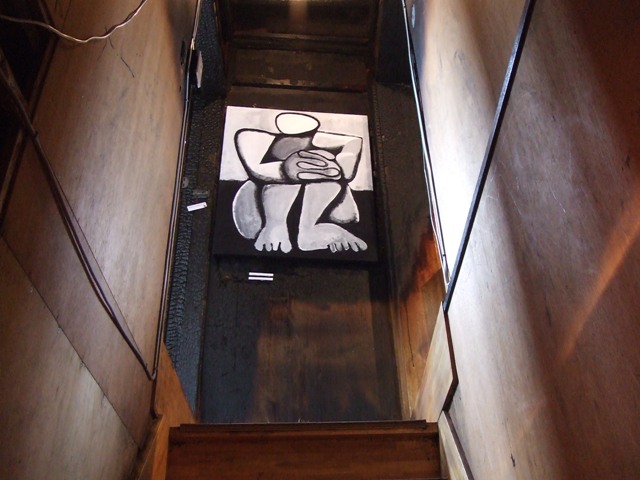 The exhibition was awesome.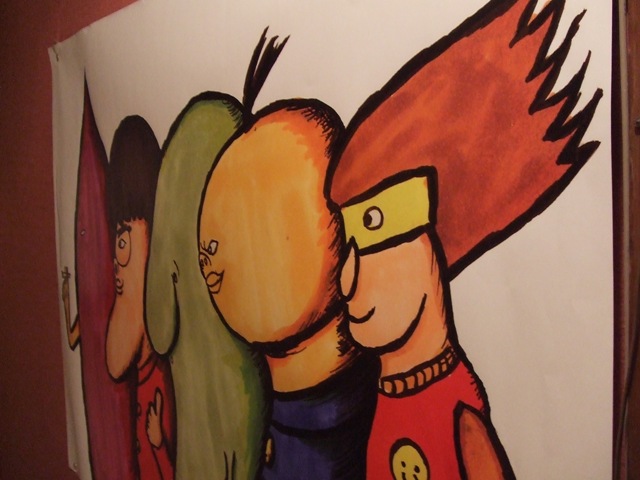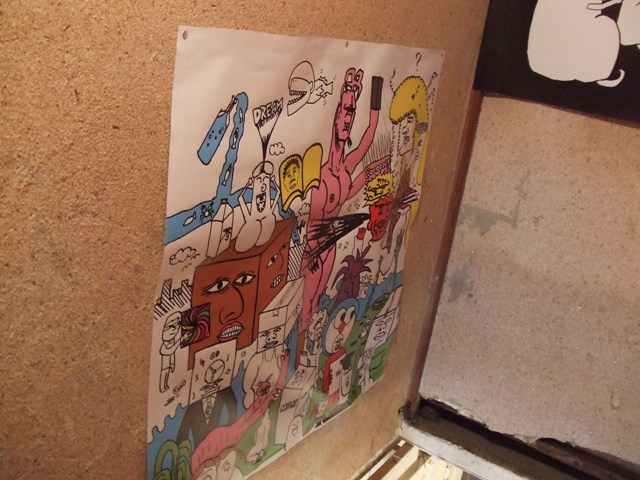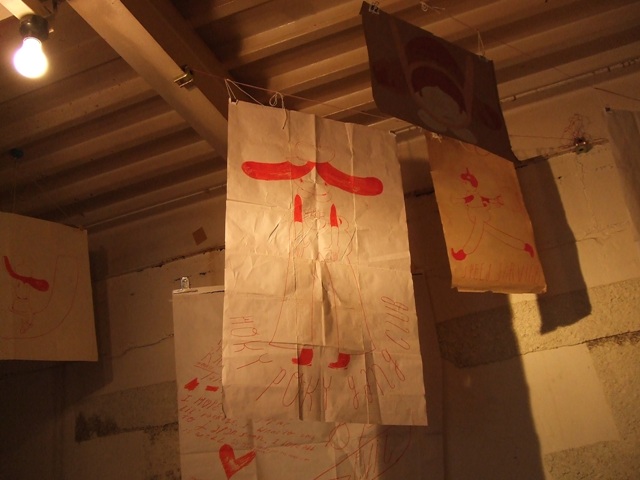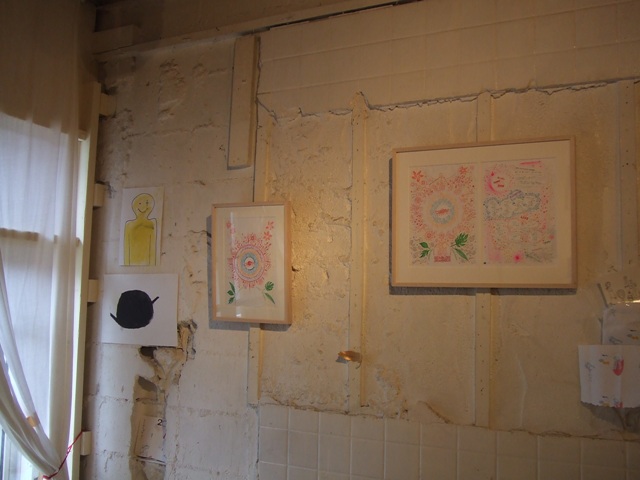 I was invited by this illustrator's wife.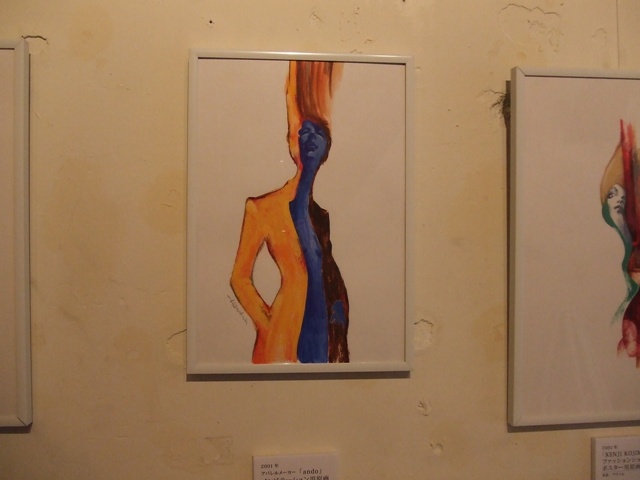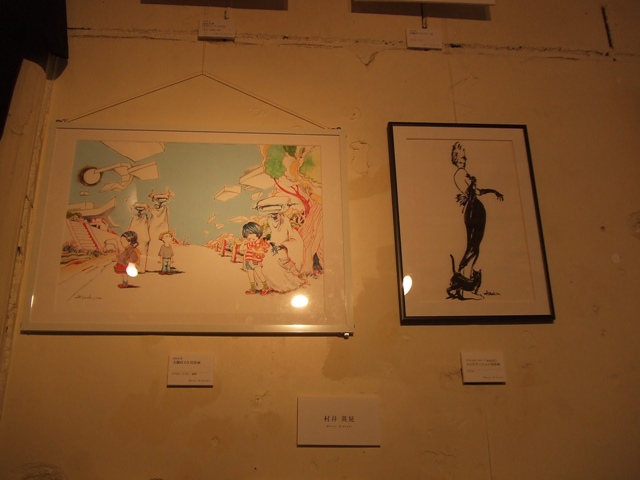 He made this robot kind of thing inspired by his own illustration.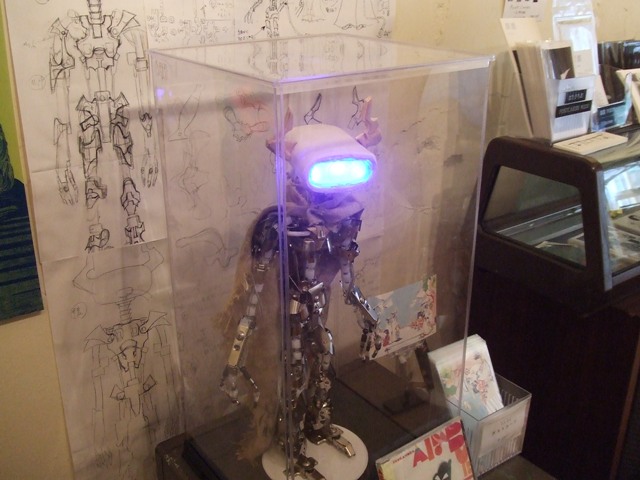 Unfortunately, the exhibition was over, but live concerts are also held from time to time here at Avon. There should be the next exhibition.
Very creative place where artists get together.
In my neighborhood, there is a cat which seems to be a Scottish Fold. He (probably he) looks very old but he is not afraid of people AT ALL.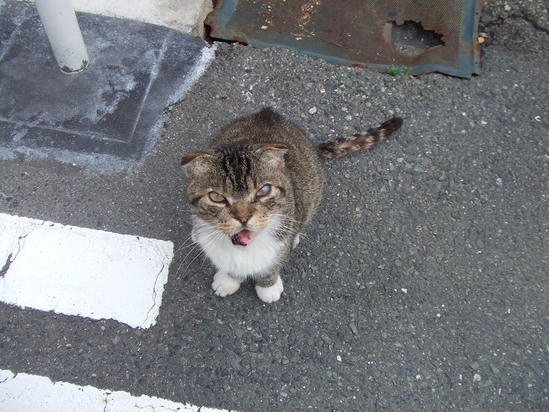 One day, he was lying in the parking lot beside the public road.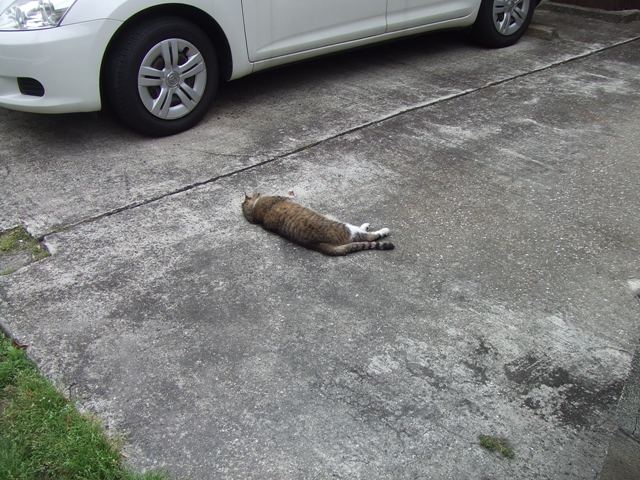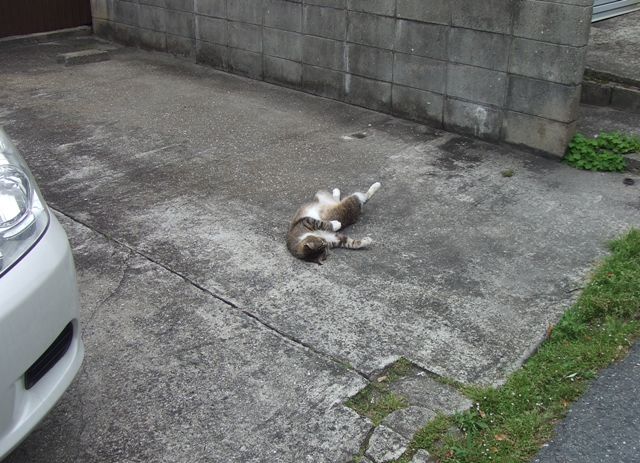 He did not wake up and kept sleeping in this posture, even though a few people went by while I was there.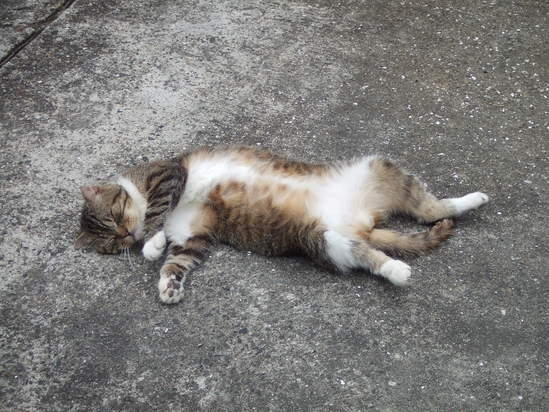 It's the rainy season now. Rain is not always pleasant, but hydrangeas bloom beautifully in this season.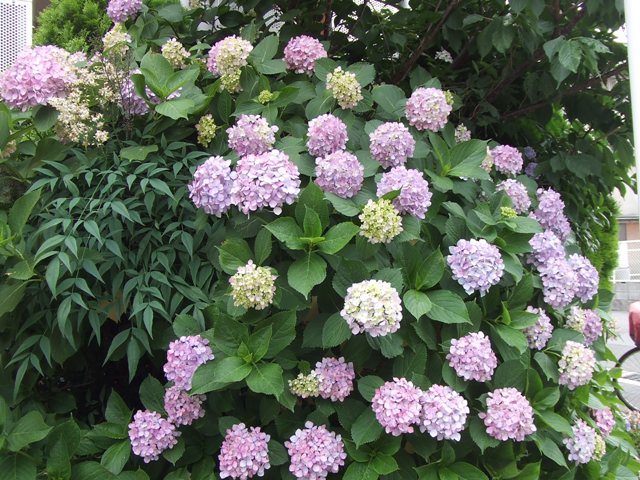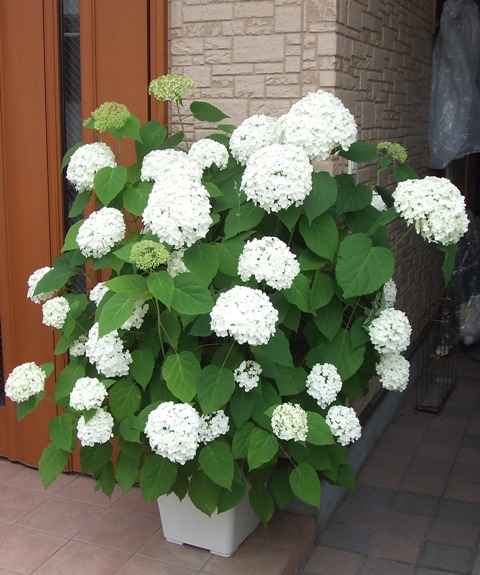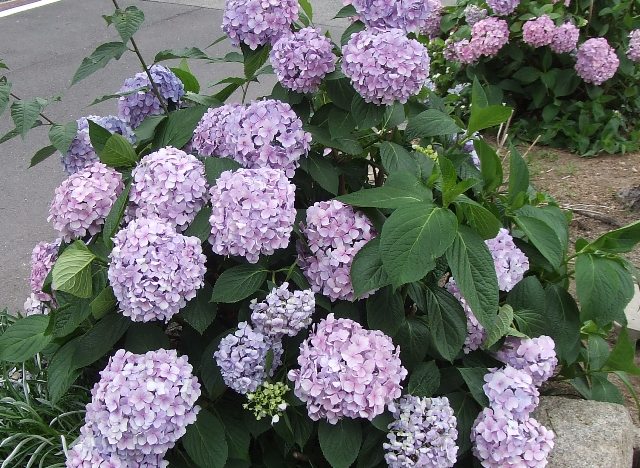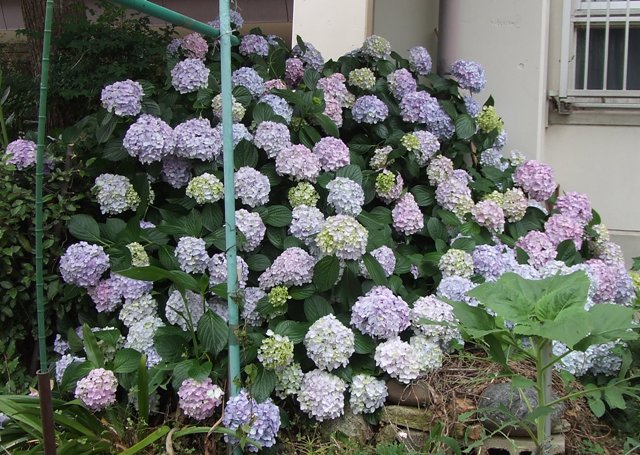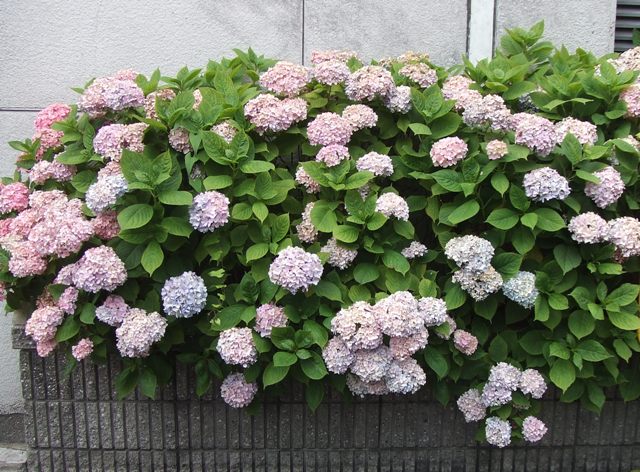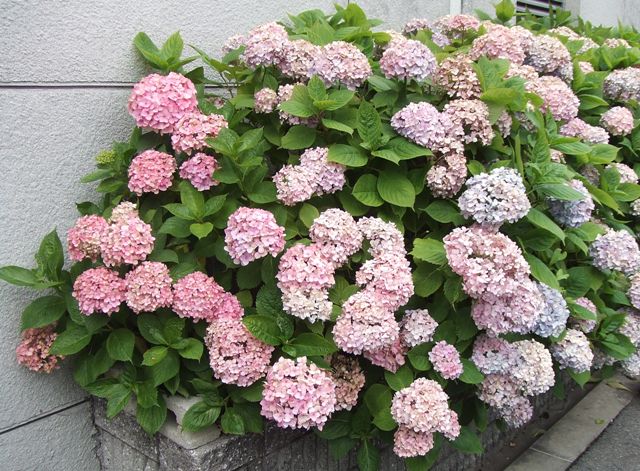 There was rice planting ritual at Sumiyoshi Grand Shrine today. It is held on June 14th every year.
Unfortunately, I had only 5 minutes that I could stay for today.
There were a lot of people.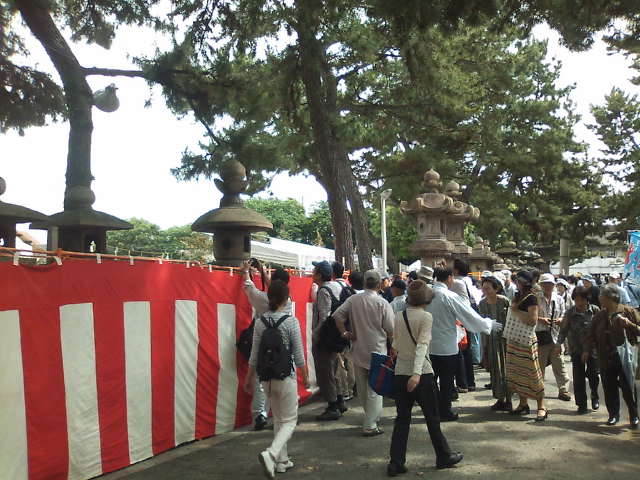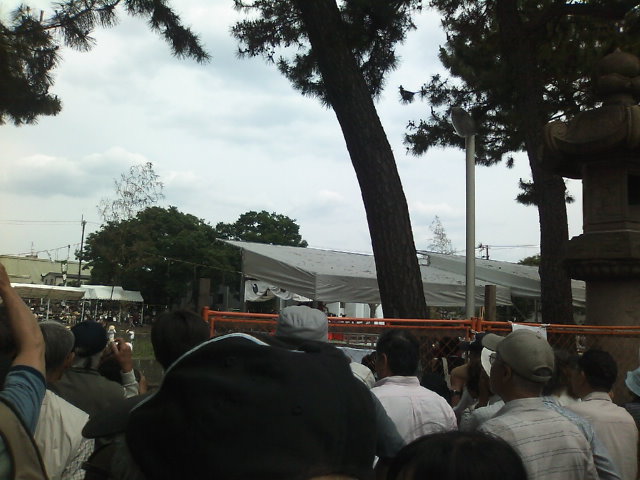 I could see nothing.
However, I can show you what was going on inside.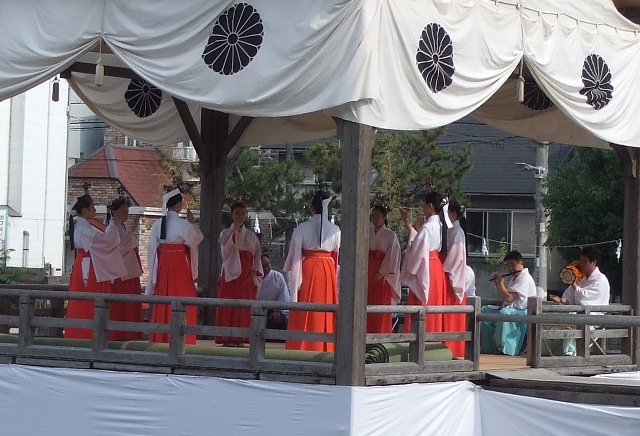 Not the picture of last year's.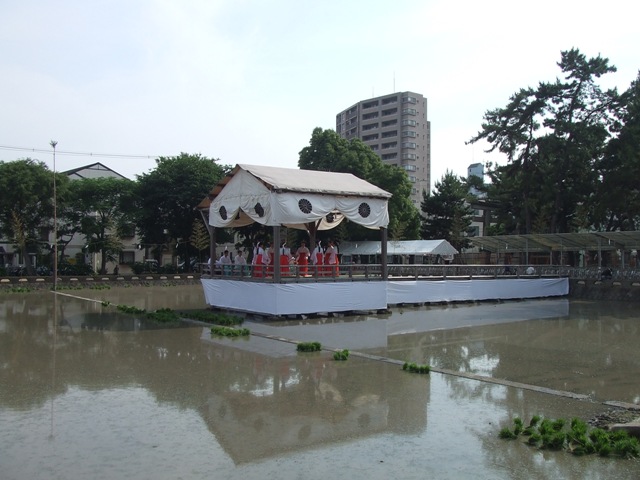 Well, I happened to see the rehearsal yesterday.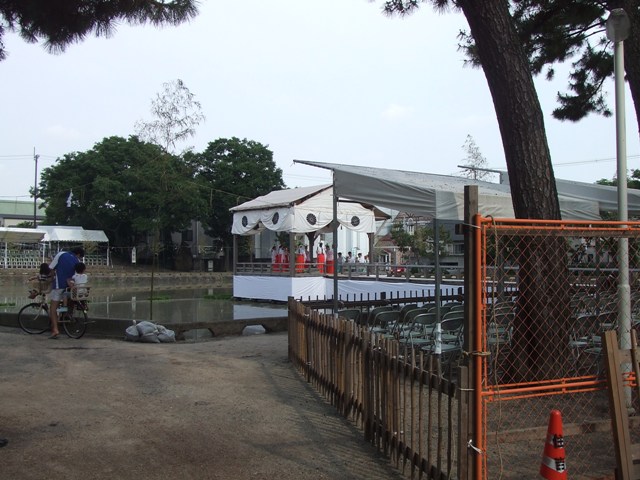 If there are no people, it will be like this.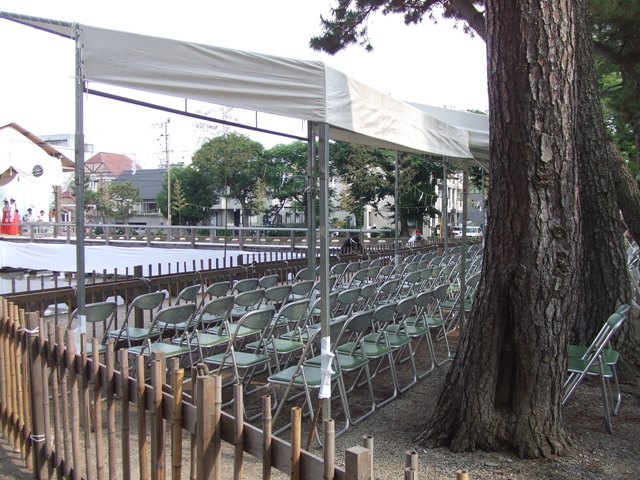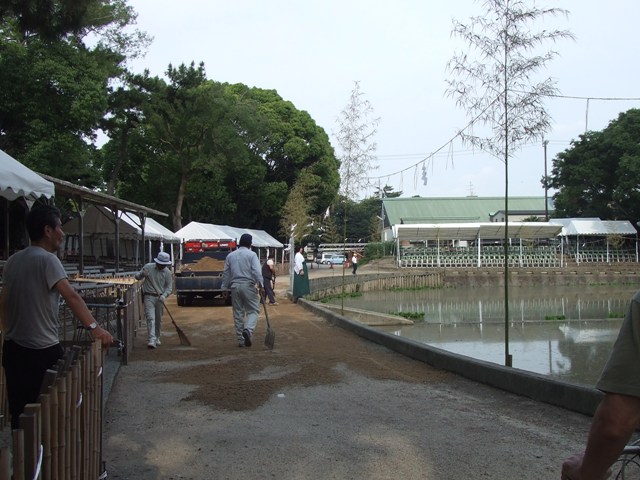 Big demonstrations against nukes were carried out in major cities all over Japan on June 11 (6・11).
Here are some scenes in the one in Midosuji Avenue in Osaka. Lots of people joined.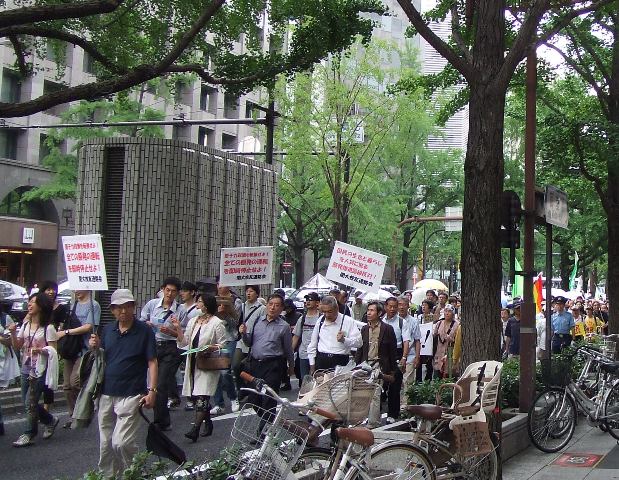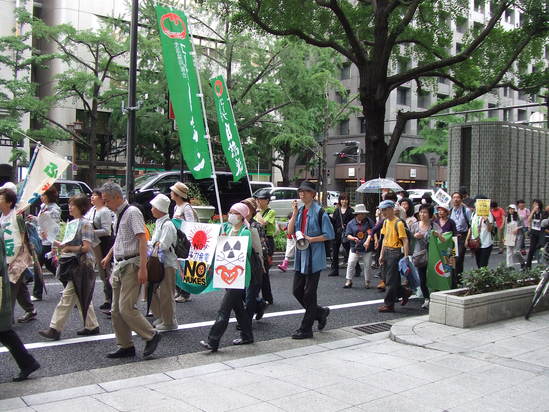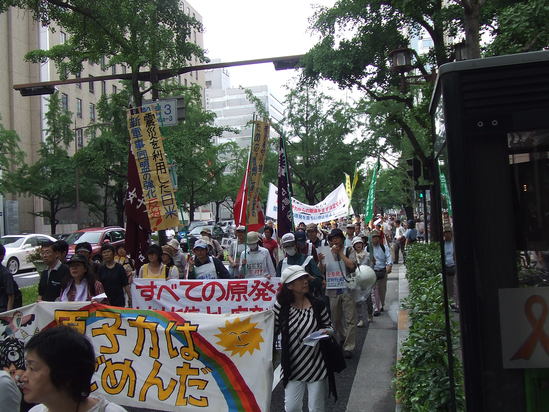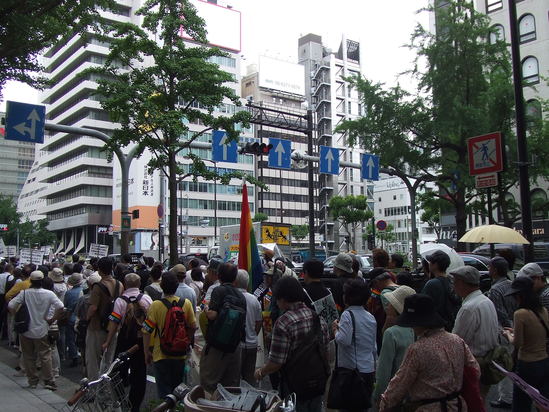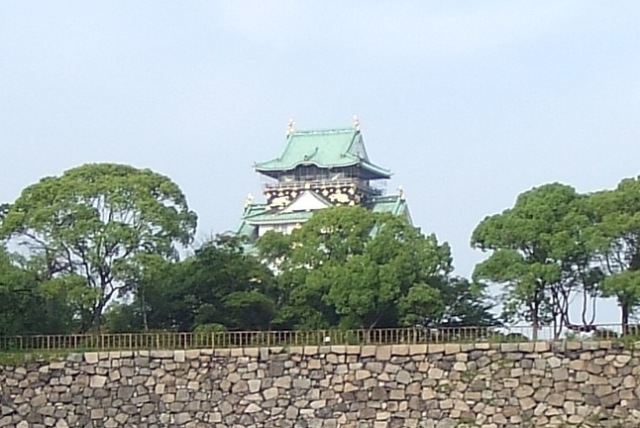 I went to Osaka Castle many times in my childhood, but after I grew up, there is little chance to go there.
Since I went to Osaka Prefectural Government Office just across from the Osaka Castle Site, I decided to see Osaka Castle as long as the time allowed.
Osaka was originally built by Hideyoshi Toyotomi in 1583.
After Toyotomi family was terminated in 1615, Tokugawa Shogunate built new Osaka Castle in 1620.
Although the main building was burnt down by lightning in 1665 and it was rebuilt in 1930, the most of the Osaka Castle Site remained is from Tokugawa Shogunate's.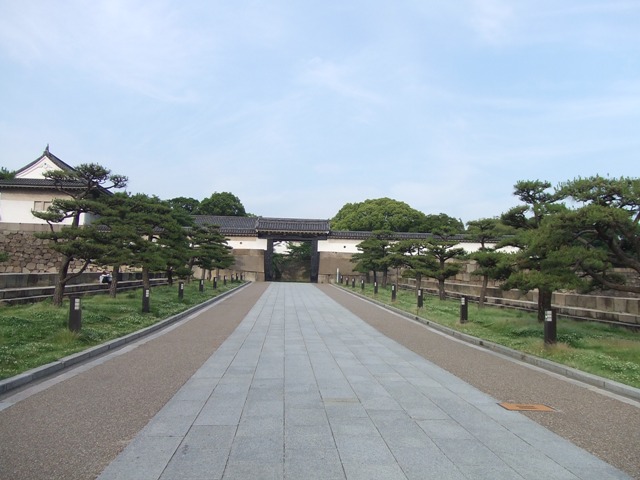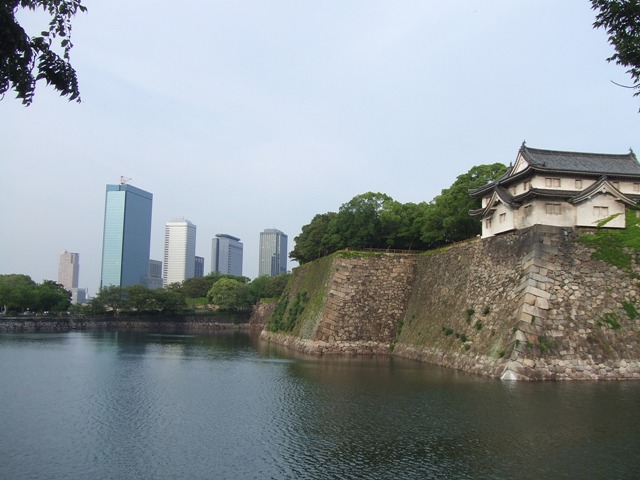 Otemon gates are from Tokugawa Shogunate.
Beside the gate, there is a turret for the purpose of attacking incoming enemies.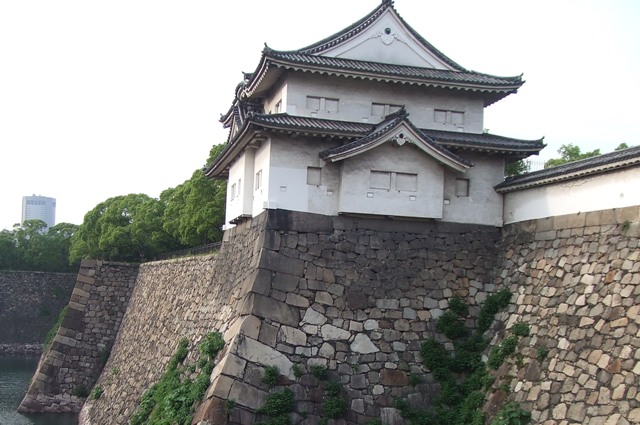 The first Otemon gate, the thick doors are made of iron to prevent from any weapons.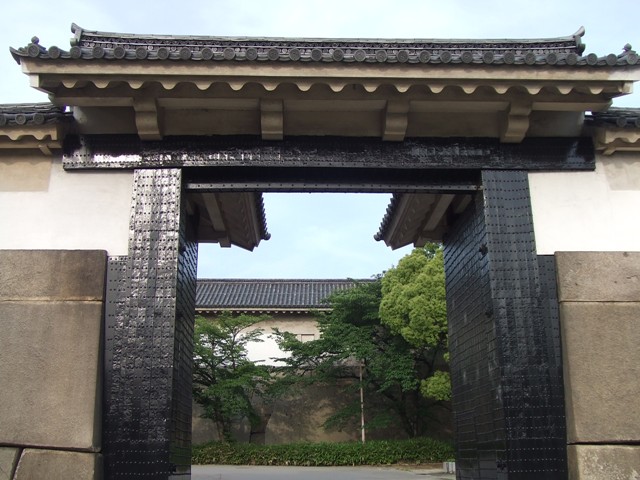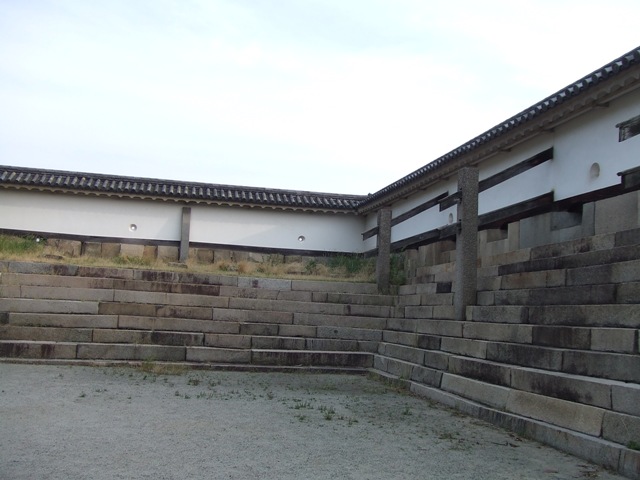 There are huge rocks used for walls. There is the biggest rock when you just go through the first Otemon Gate, which is called Kagami Ishi, literally means mirror stone. The size of the rock is to show how big the Tokugawa's Power.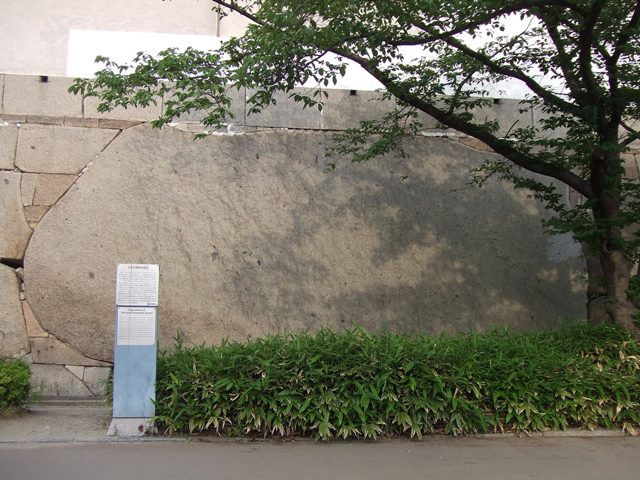 The second Otemon Gate is also for attacking incoming enemies. The soldiers were supposed to hide in the attic kind of place.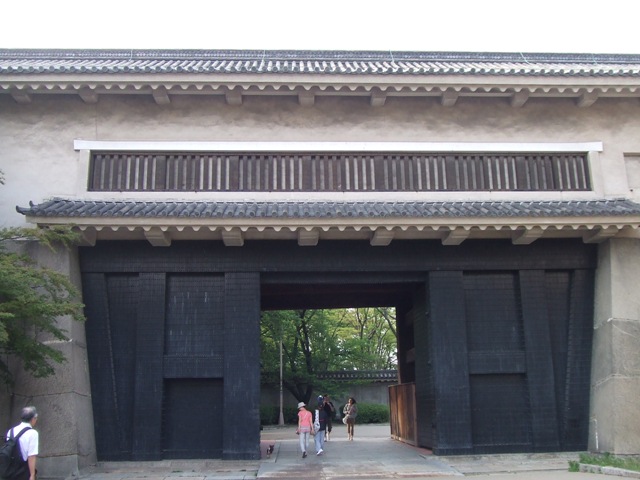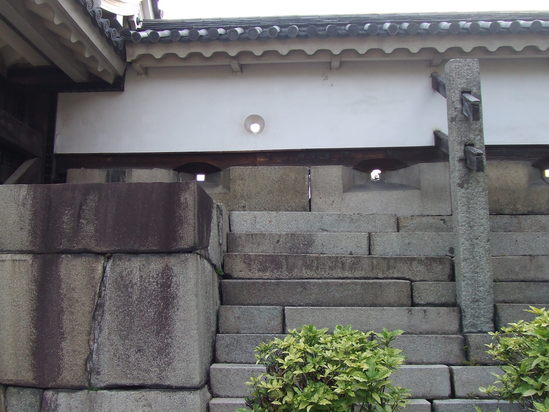 This is all for today!
I went to one of Osaka Prefectural Office Buildings yesterday. There are several buildings. One is in Nanko (South Port). Actually, I could go there but the transportation to Nanko is not so good for me.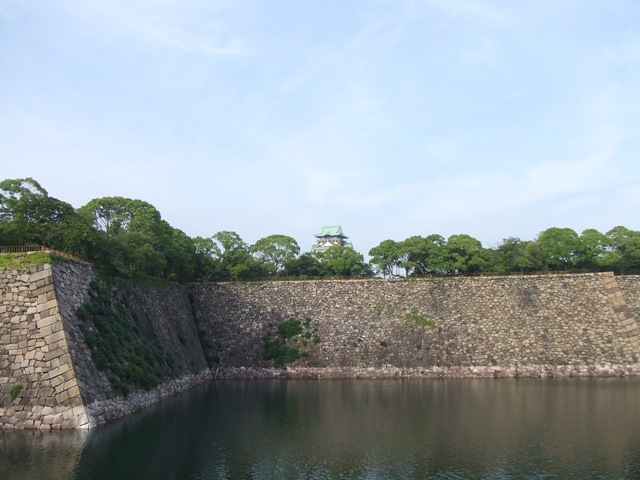 Other buildings are next to Osaka Castle. The one I needed to go to was the oldest building.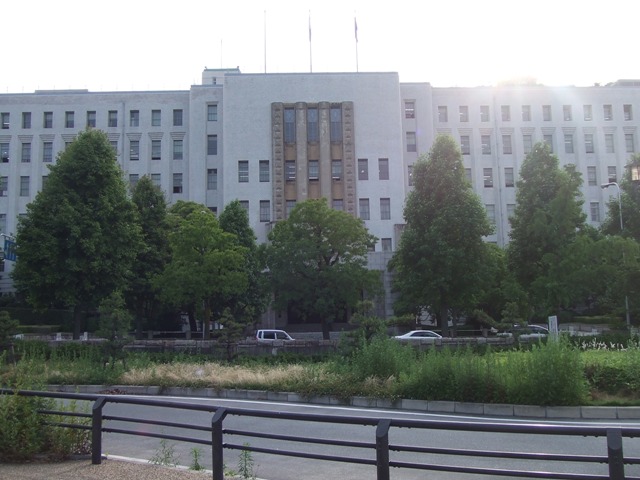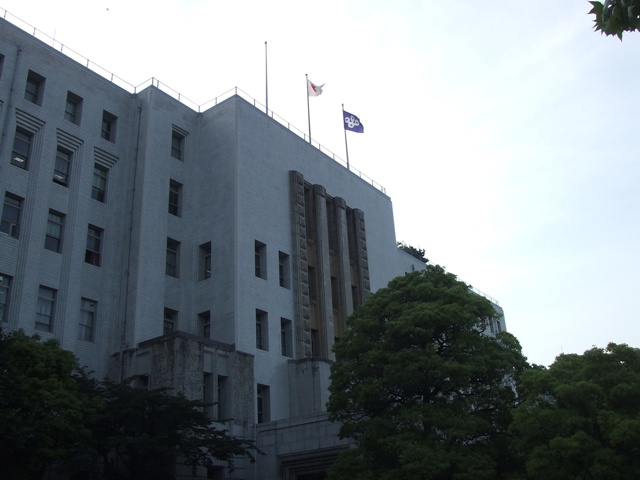 This building was built in 1926, and is one of the historical buildings. This building is often shot for movies, even for a Hollywood movie, "Black Rain (1989)".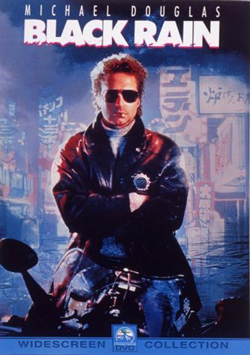 Michael Douglass and Andy Garcia were in the movie.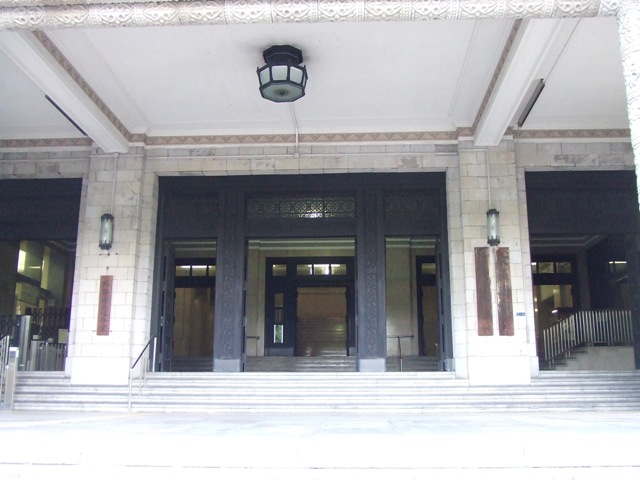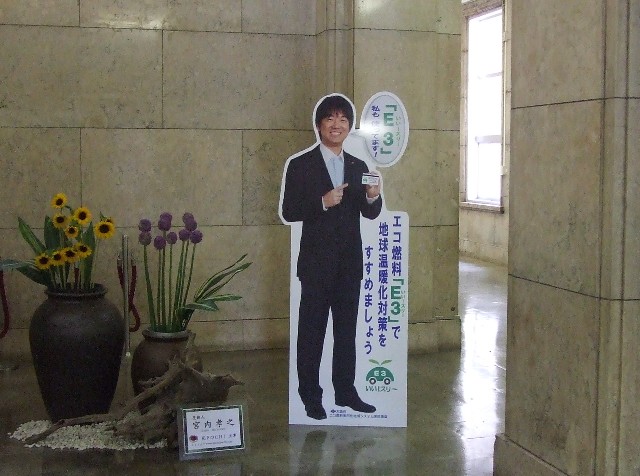 Out governor is in here!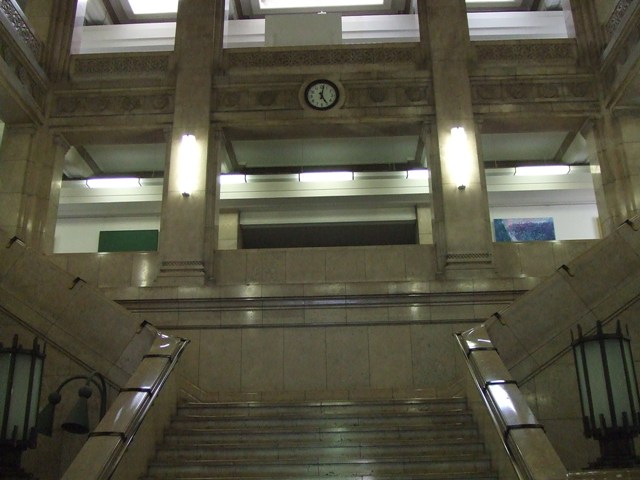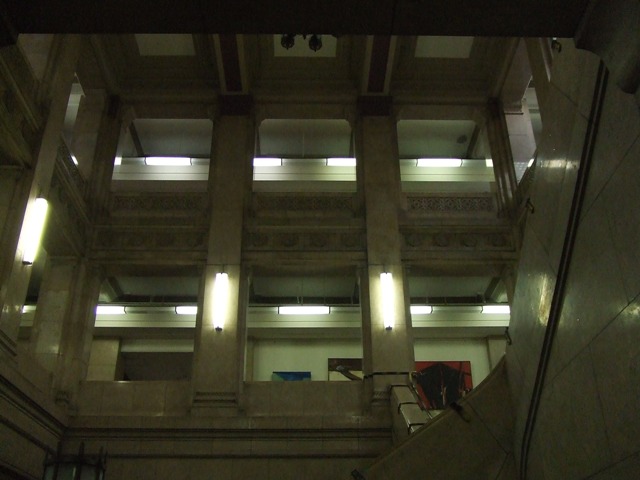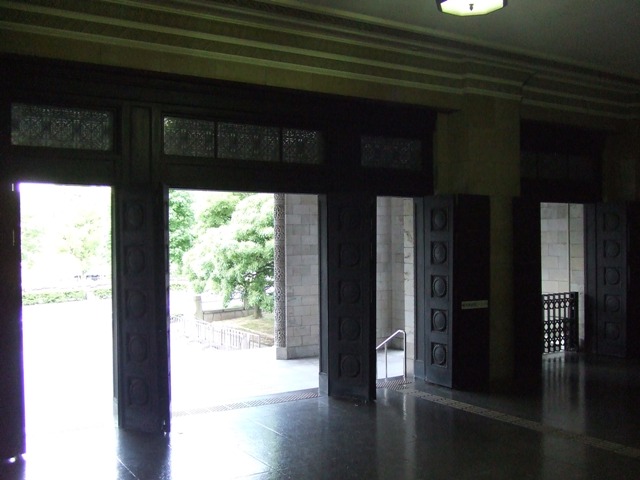 The latest movie is a Japanese movie, "Princess Toyotomi", which is now in theater. I think I am going to see this movie this week or the next.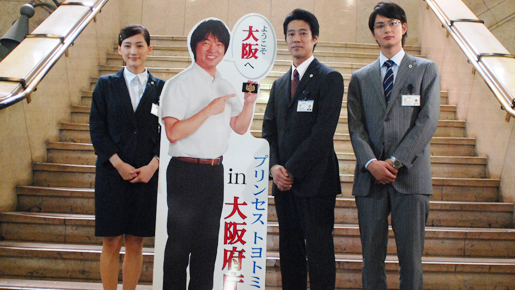 Anyway, not only in the movies but in many dramas, this building appears.