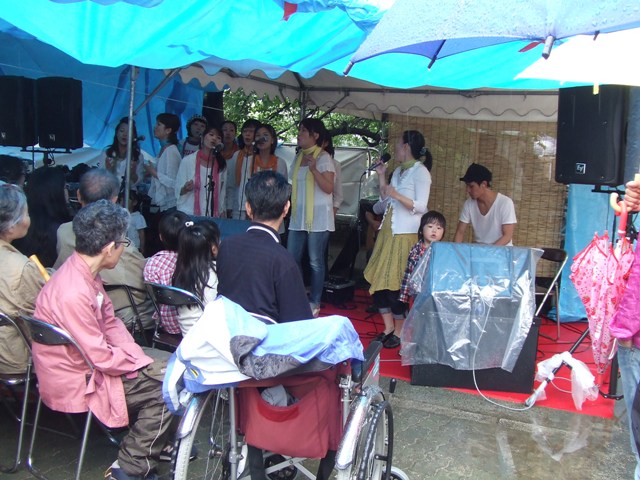 The rainy season has started. It usually starts in the middle of June, but it has already started at the end of May this year.
And the typhoon is coming. Normally, typhoon comes between September and November, but this year, in May.
There are lots of unusual things happening in Japan now.
In Osaka, things are going on as usual.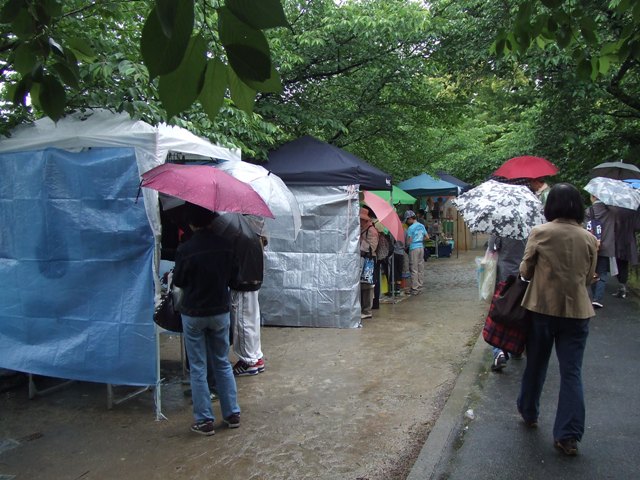 Tezukayama Music Festival is being held today and tomorrow.
Unfortunately, because of the early rainy season and the typhoon Songda, it is raining, but the music never stops, and the festival is going on.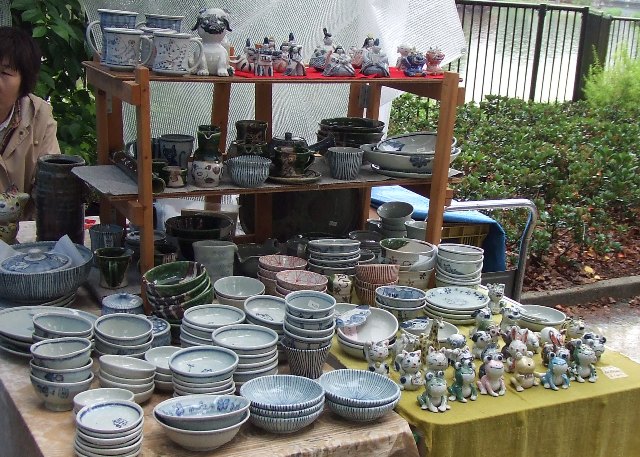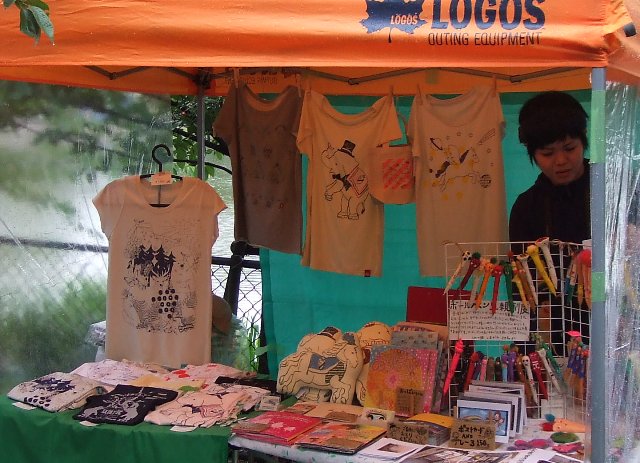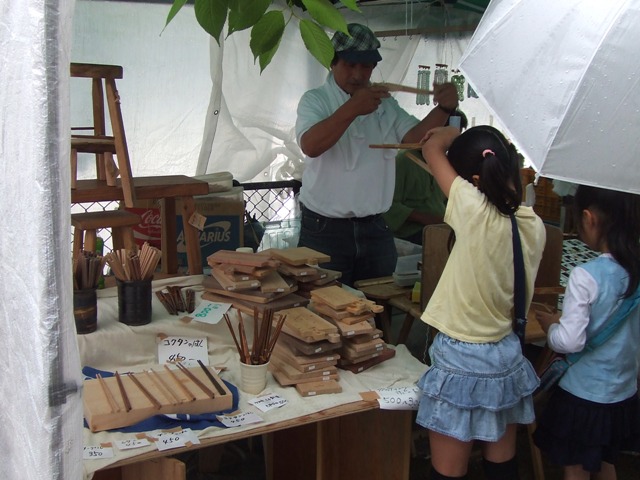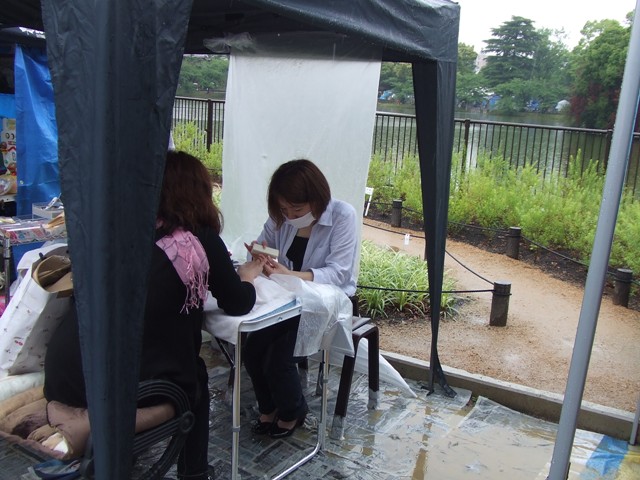 There's even a nail salon.
Lots of food stands not only from Osaka and Japan, but from all over the world.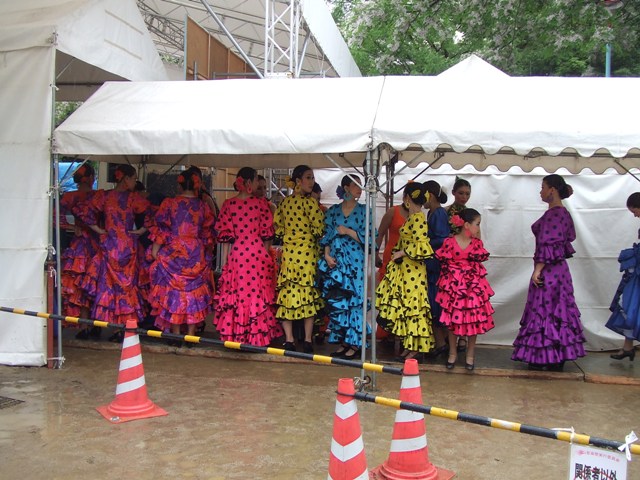 There ladies were waiting....
for the stage!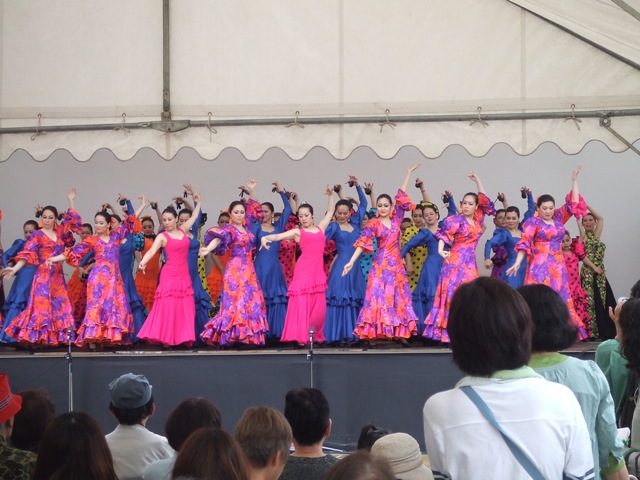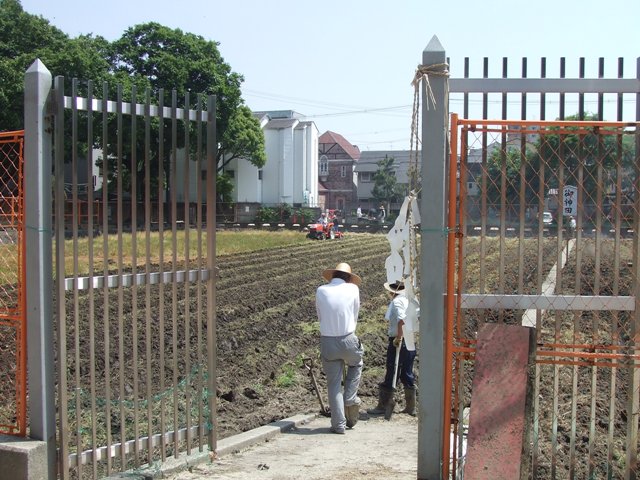 Last week, people were plowing the rice field of the deity.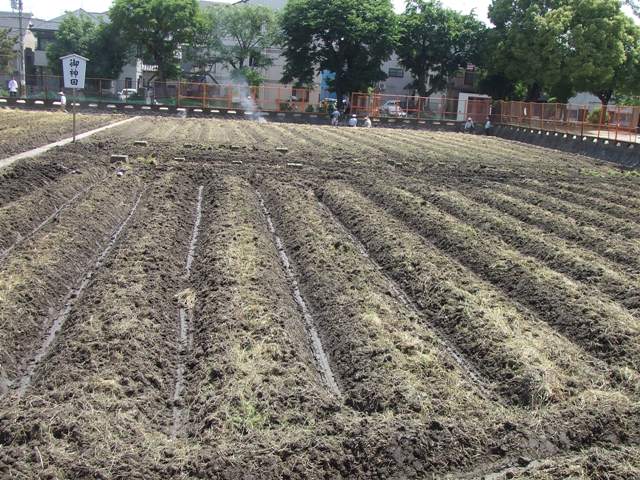 Today, it is almost ready for the Rice Planting Festival, Otaue Matsuri.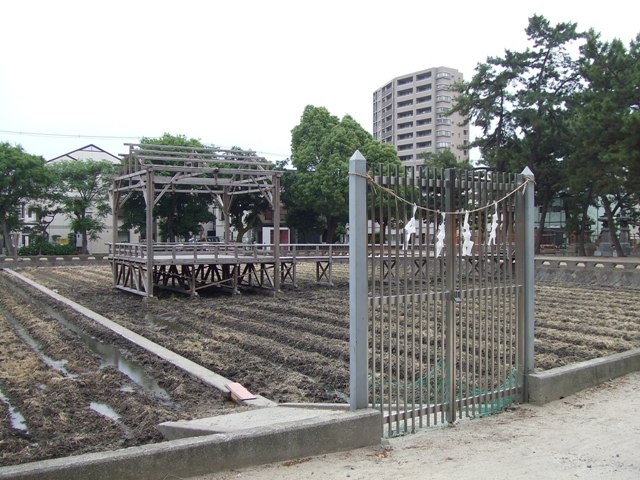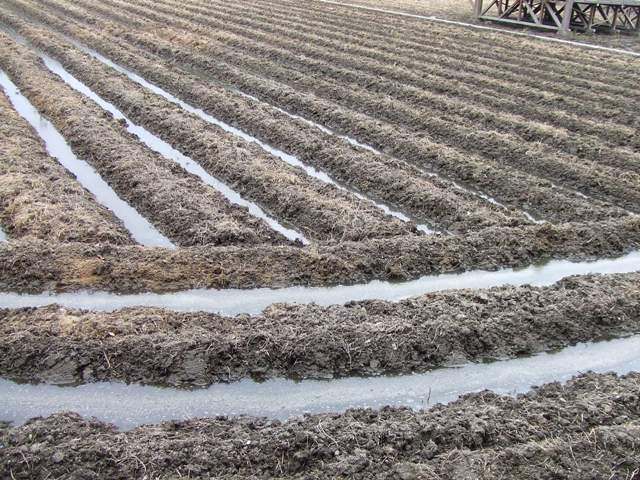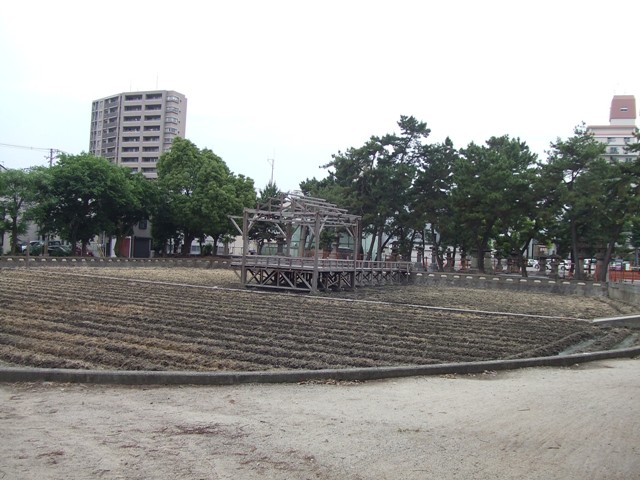 In Sumiyoshi Grand Shrine, the Rice Planting Festival is held on June 14, from 1 p.m. every year.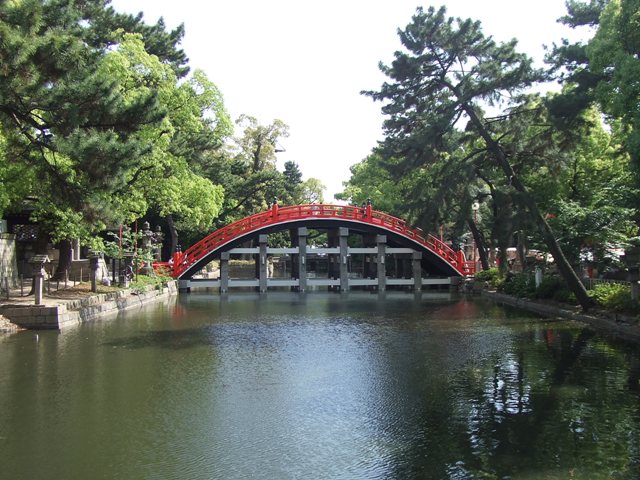 In Sumiyoshi Shrine, there used to be a temple, Sumiyoshi Jingu-Ji Temple.
In Japan, Buddhist temples and Shinto Shrines had coexisted harmonically and peacefully for more than a thousand years until the end of the nineteenth century.
The gate to the temple still remains.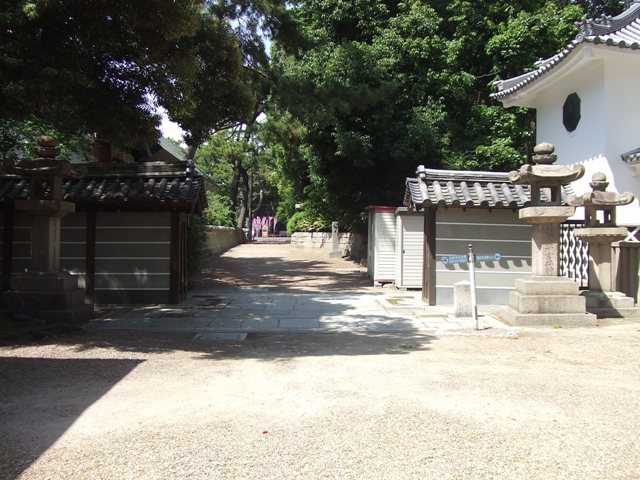 But it seems there is nothing to be done with the place where used to be the temple. It looks abandoned.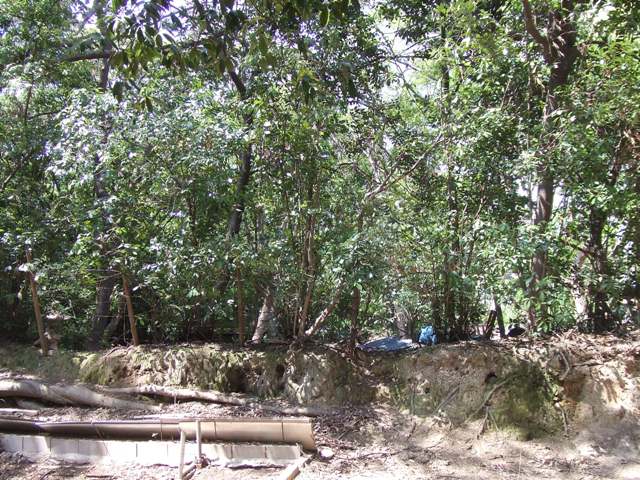 This pine tree produces rose flowers………Looks as if it did.
Here in Sumiyoshi Grand Shrine, miracles could happen………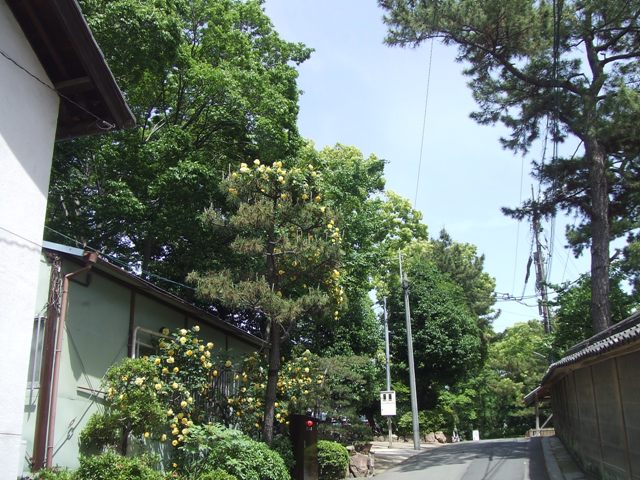 Well, here is the trick. One of the vines stretches up and cling to the branches.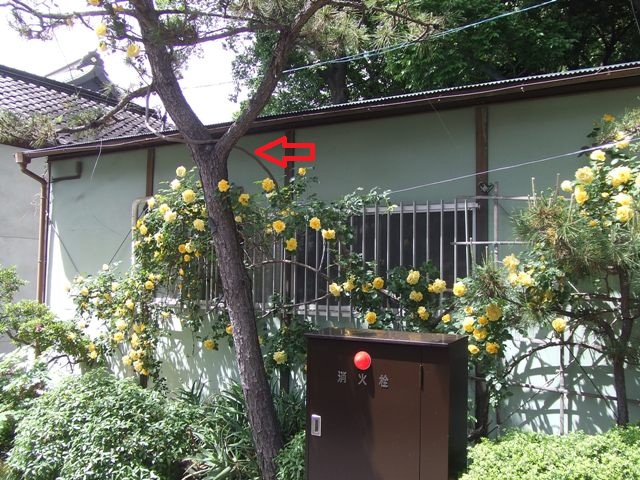 I went to a Korean Restaurant "Namu" with a group of people.
The restaurant is in the basement.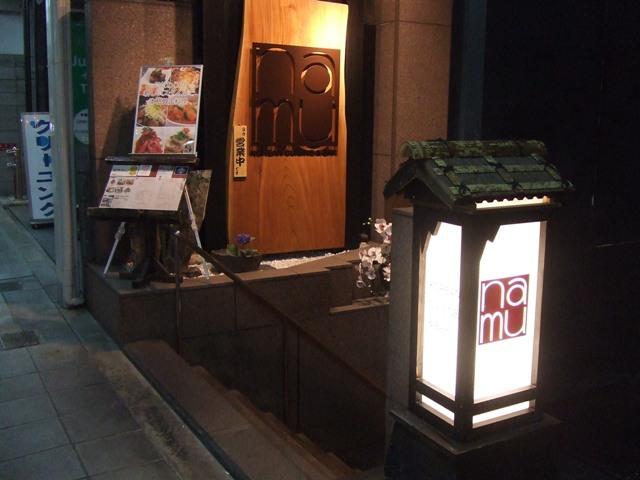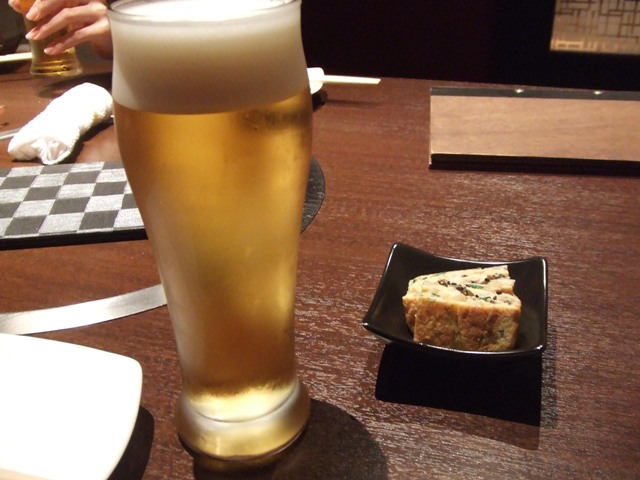 Started with beer, and we had fun and a good meeting, and good food!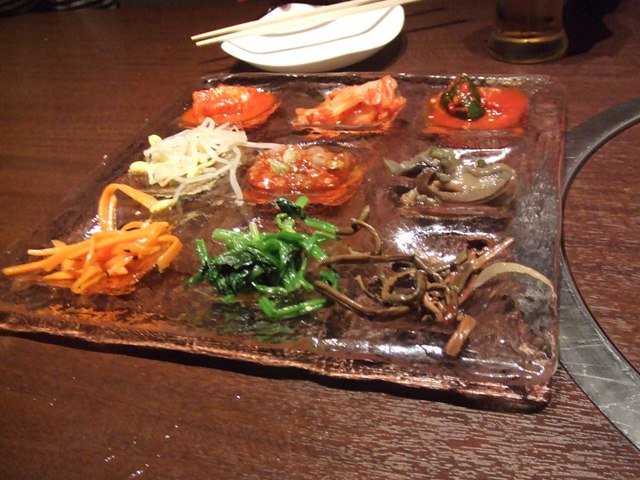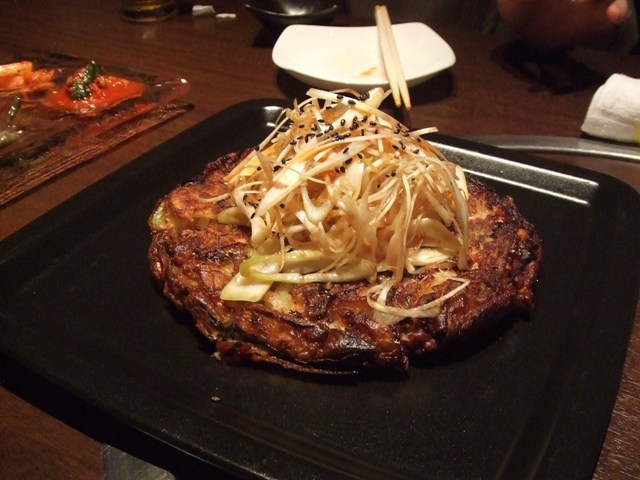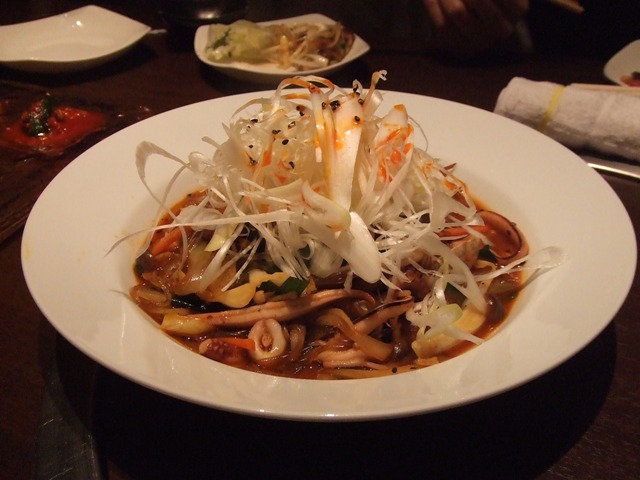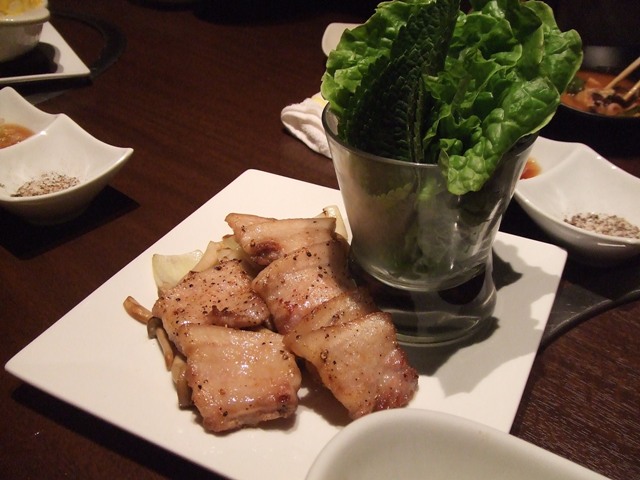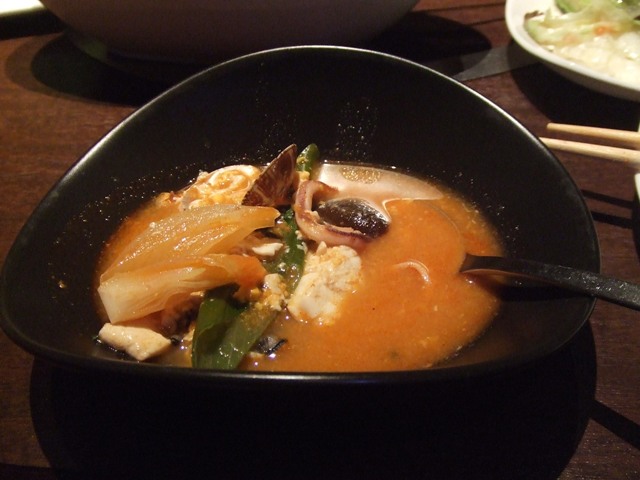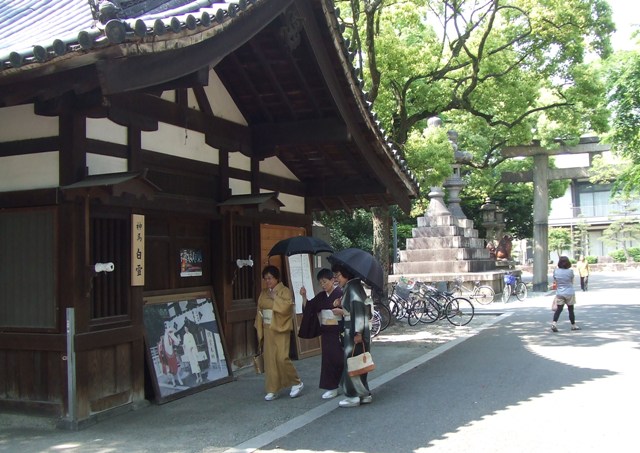 There was a tea ceremony at Sumiyoshi Grand Shrine. I saw a lot of people wearing Japanese traditional clothes. They may be experts.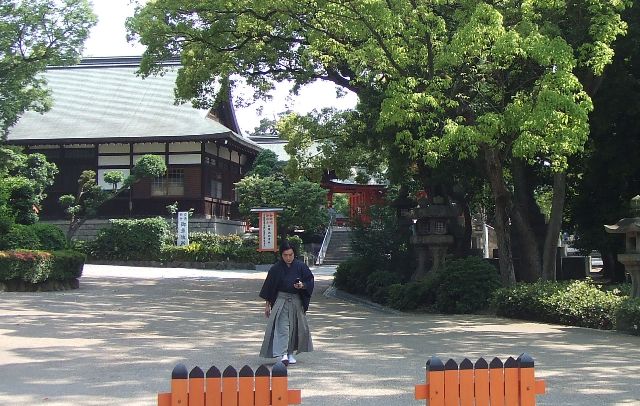 Did I attend? Well, first of all, I need to learn. It's a shame.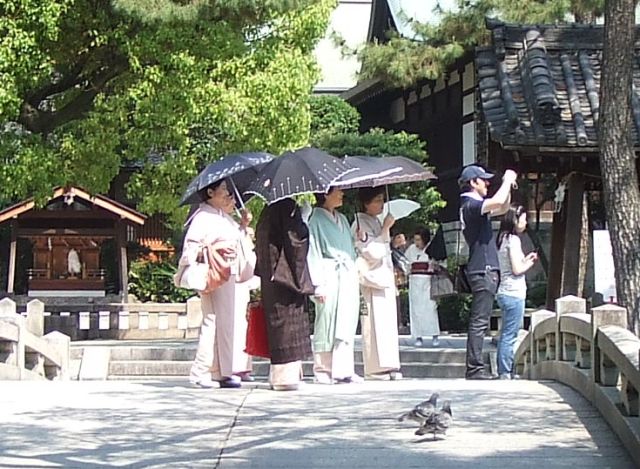 Many events are going on to celebrate the 1800th year at Sumiyoshi Grand Shrine.
On 14th, there was a violin concert, which was one of the events. I was wondering where it was going to be.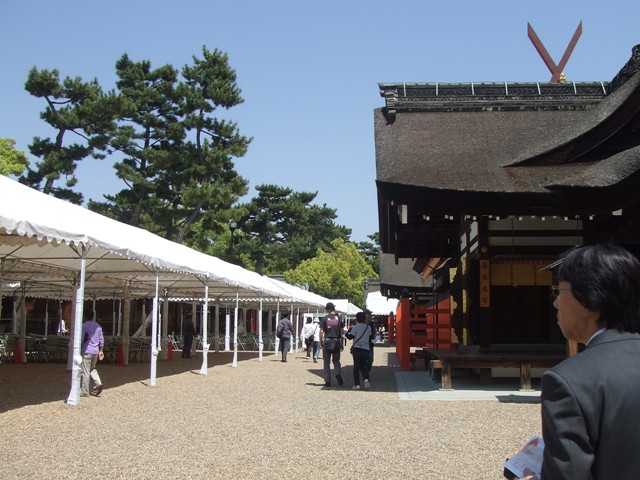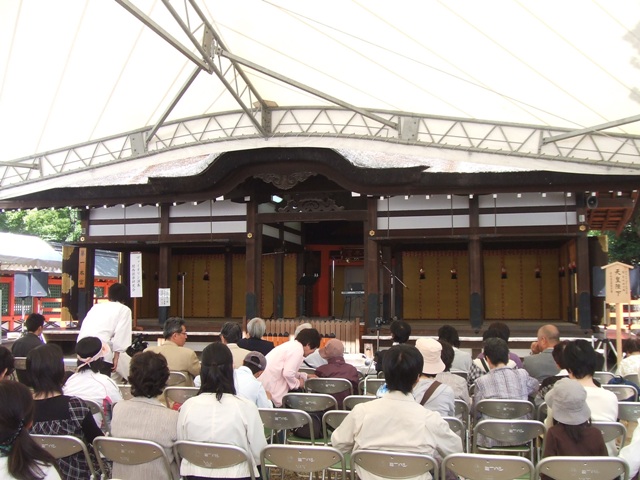 It was at the first shrine! Incredible!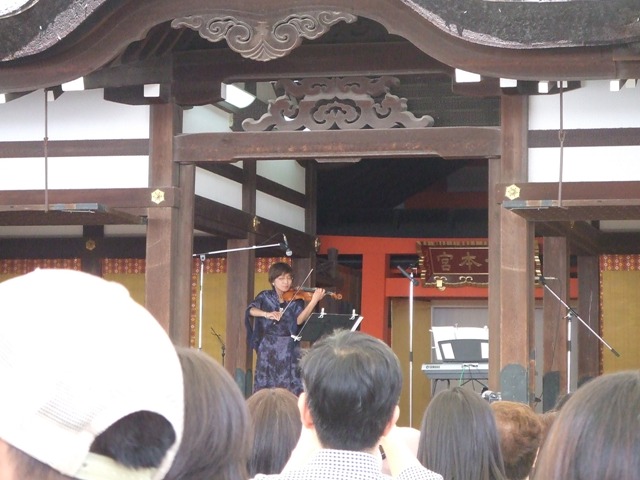 The concert started with "Amazing Grace", which perfectly matched with the shrine.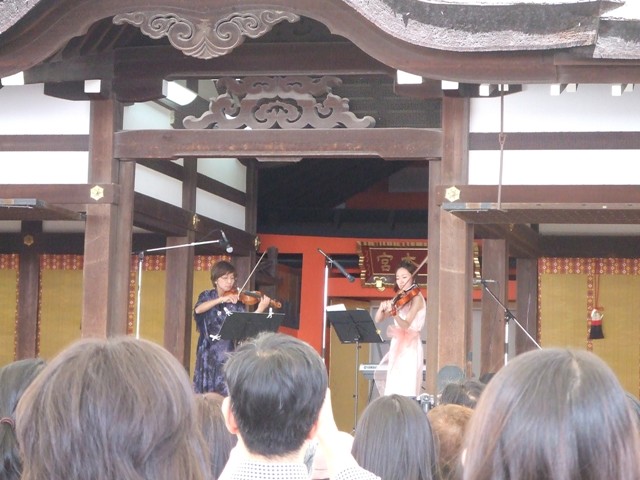 Bach was good in the lovely spring breeze.
This year, 2011 is the 1800th year of Sumiyoshi Grand Shrine.
There are many events going on now.
When an event is held, yes, Shirayuki, the god's horse, is here.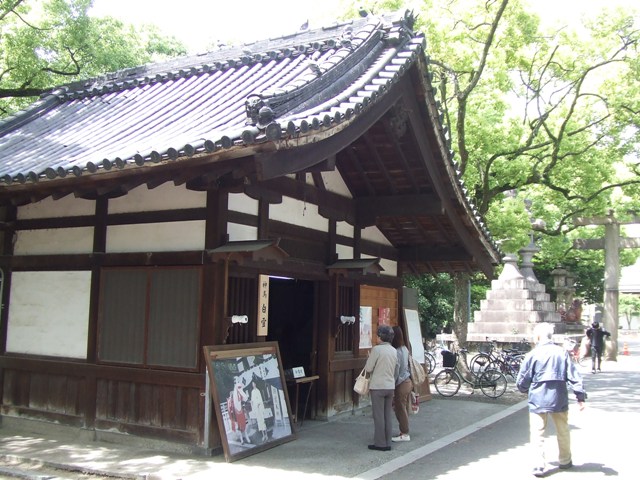 The "former" Shirayuki is now retired, and new Shirayuki was dedicated on May 8, 2011, that is the 23th year of Heisei, which is just a few days ago.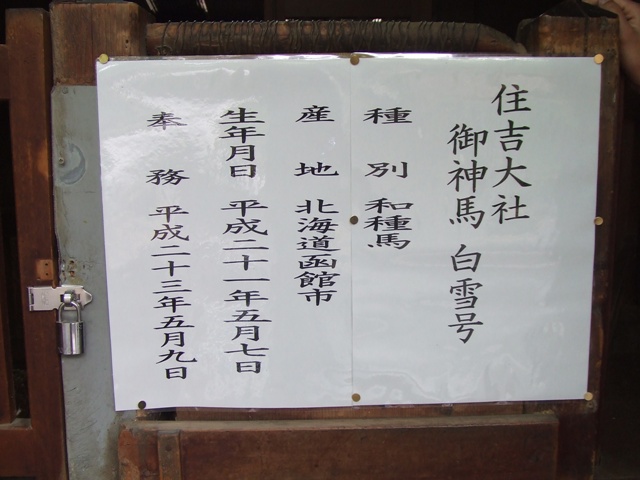 Mmm?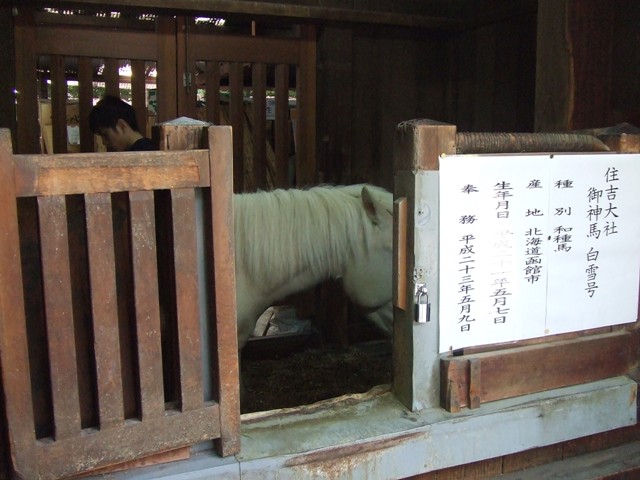 Yeah.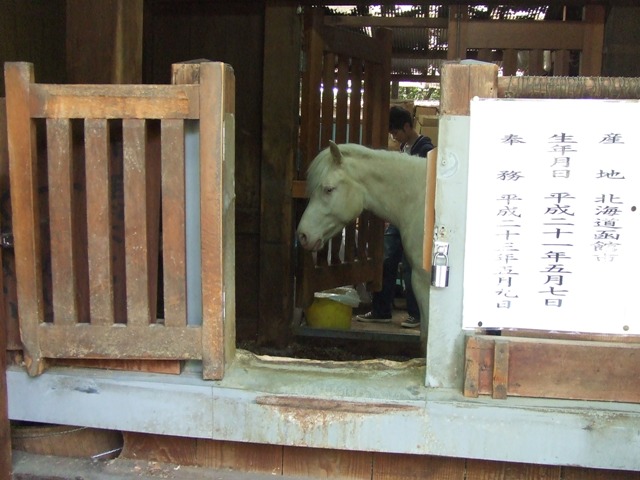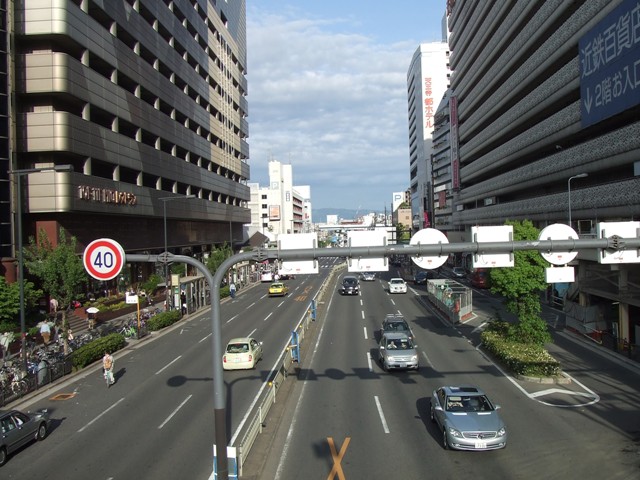 This road which runs from west to east is a border line between Tennoji-ku and Abeno-ku. On Tennoji-ku side, there is JR Tennoji Station.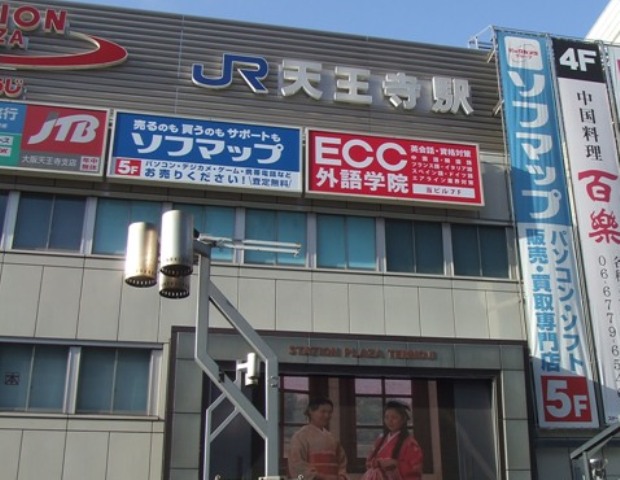 On Abeno-ku side, there is Kintetsu Department Store, and newly-built "Abeno Q's Mall" which just opend on April 26th..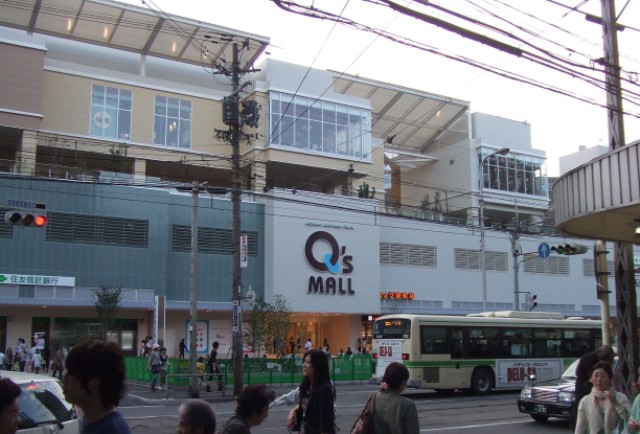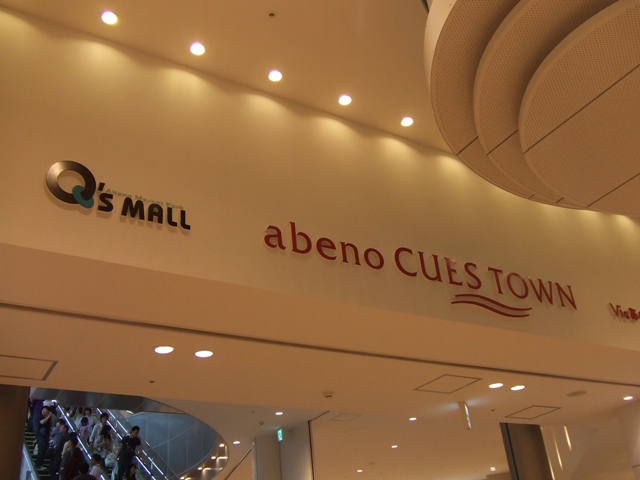 "109" is a famous fashion place in Shibuya, Tokyo. Now it's in Abeno, mainly for teenagers.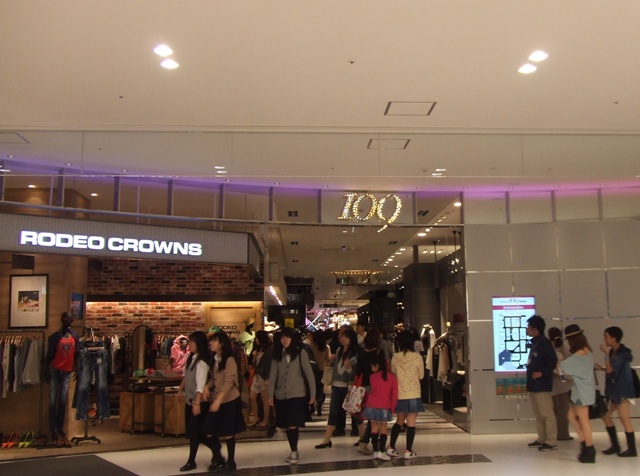 It is spacious, but it looks like a major shopping mall in America.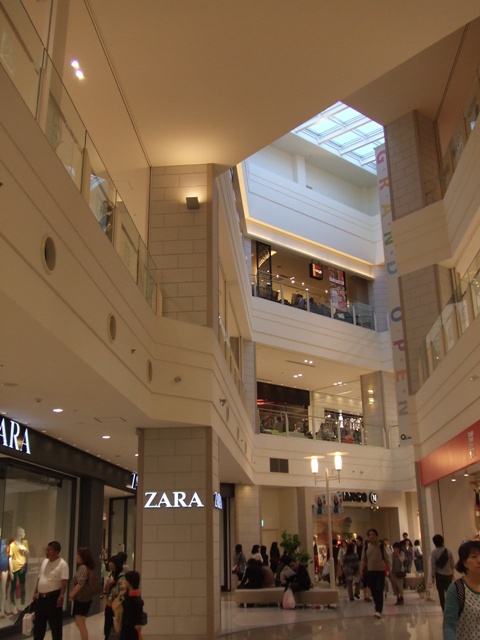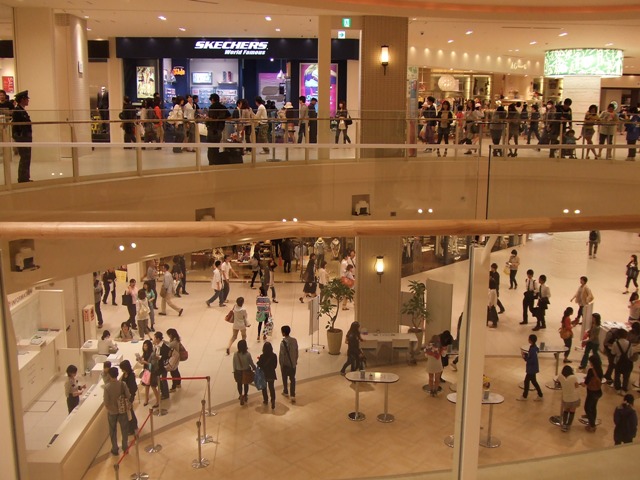 The good thing is there are a lot of places to take a rest.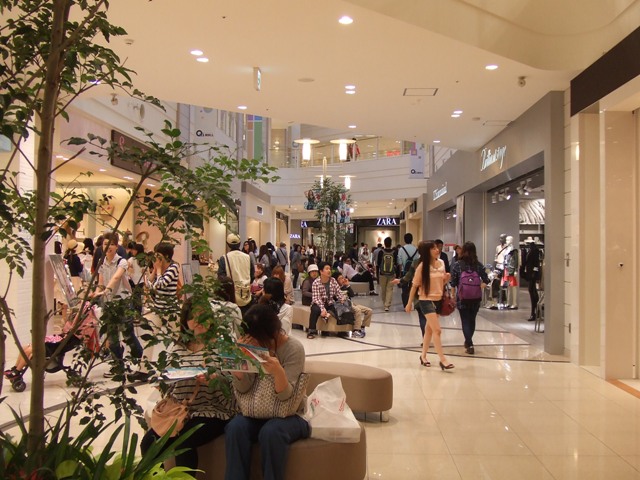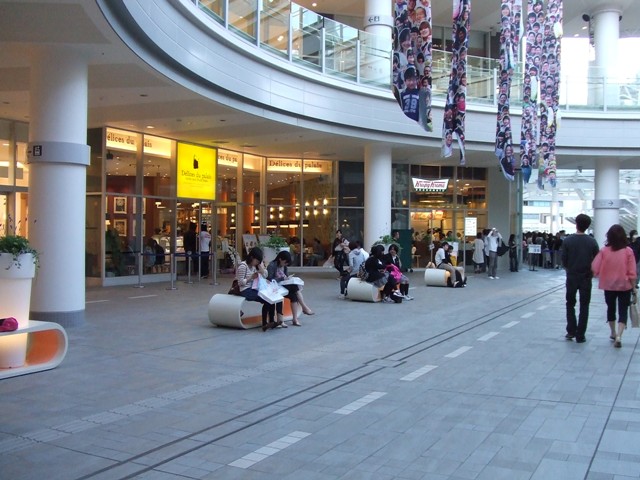 There is a lo-o-o-ng line in front of a donut store. Is it so good? I will try….someday.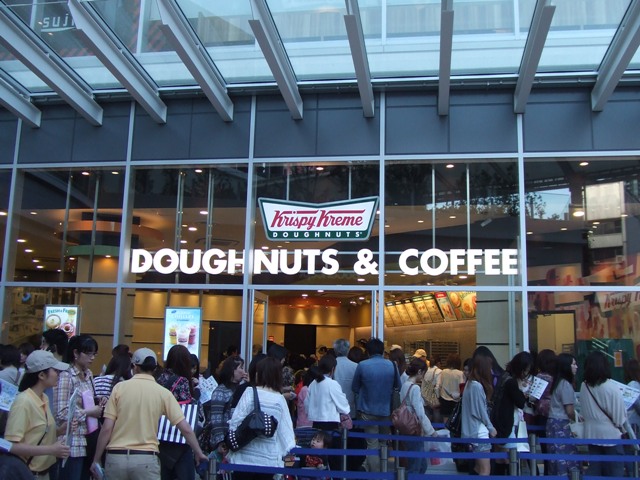 Irises in Asazawa-sha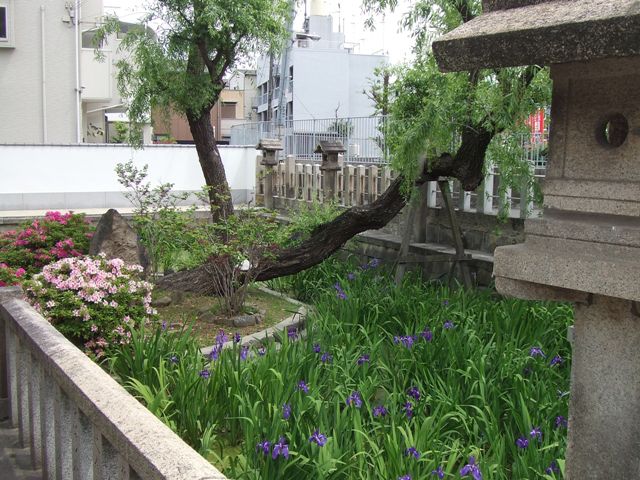 Azaleas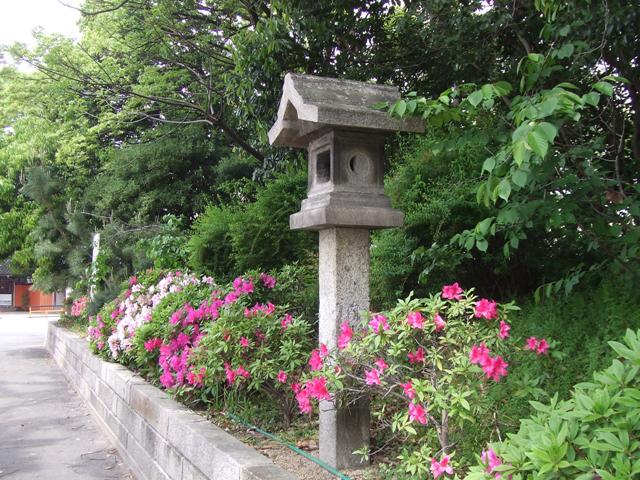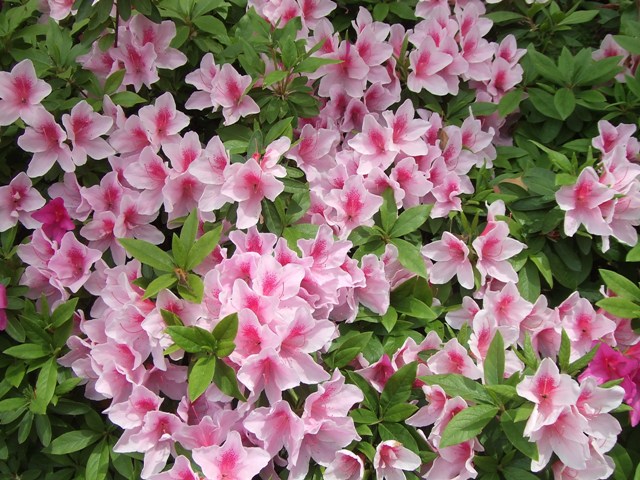 Unohana (deutzias) Garden is open until May 31.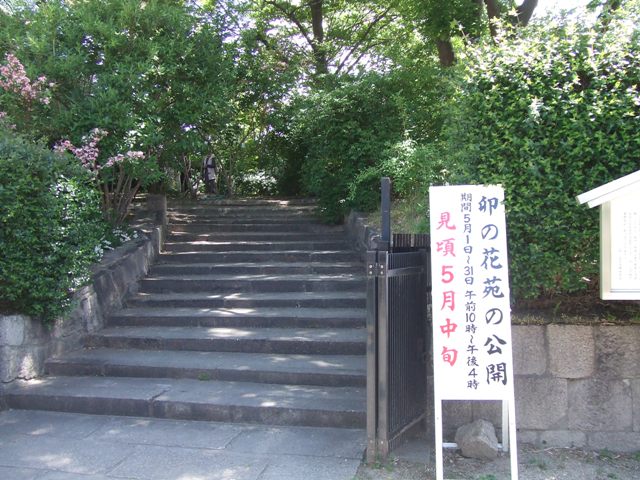 Next week will be the best time for deutzias.