On the 13th floor of Daimaru Department Store in Umeda, next to JR Osaka Station, there is Pokemon store, called "Pokemon Center Osaka". This place is full of kids on weekends.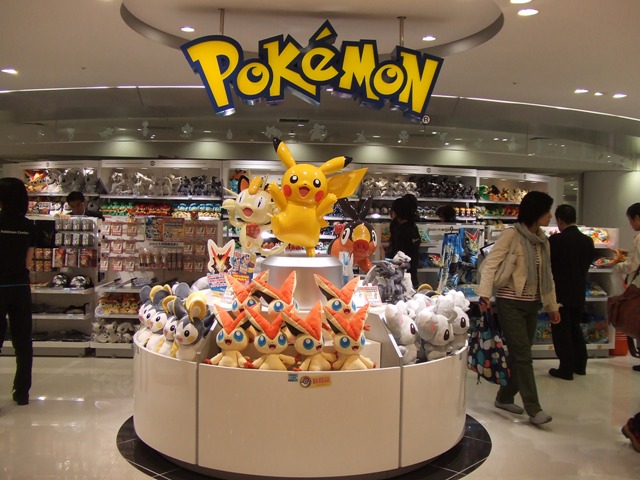 Pikachu.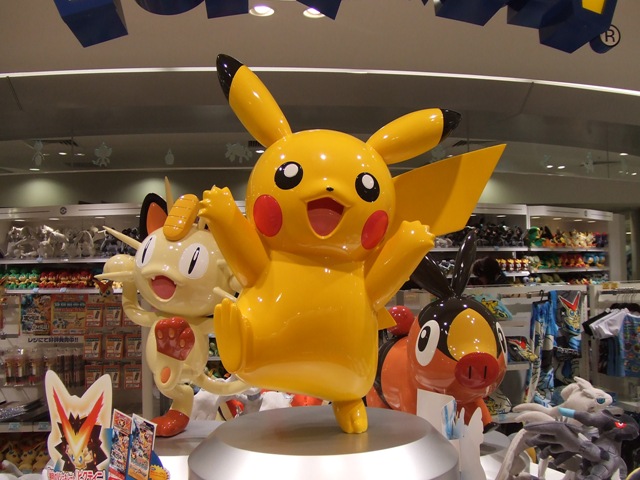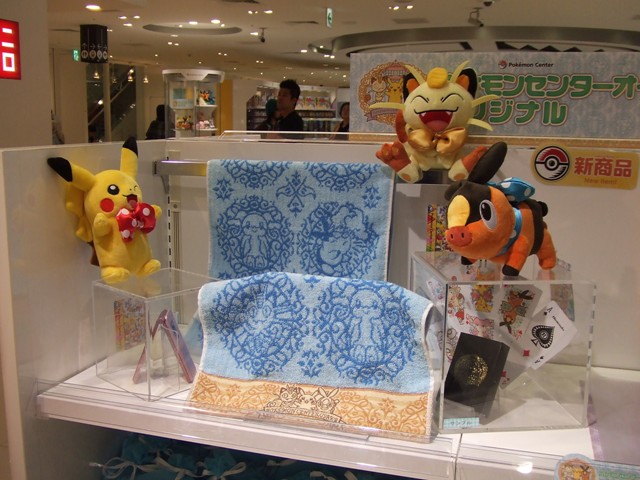 In Pokemon Center Osaka, there are original goods, like these towels.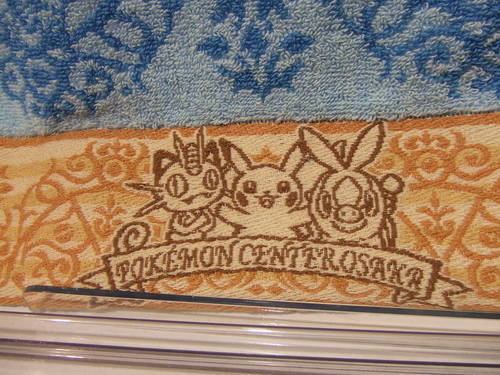 You can find unique souvenirs here!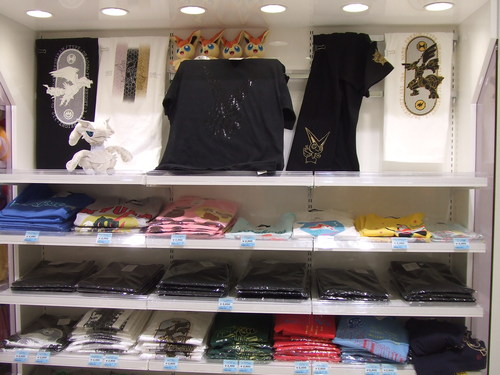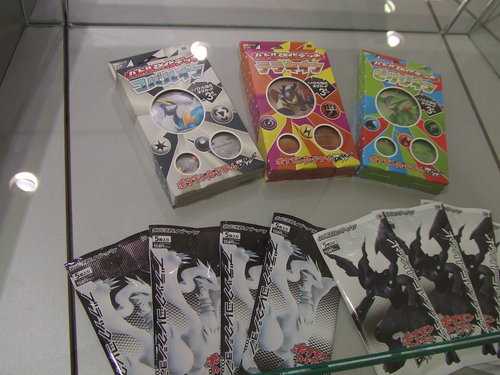 Here is a newly-built part of JR Osaka Station. This part is like a bridge over tracks.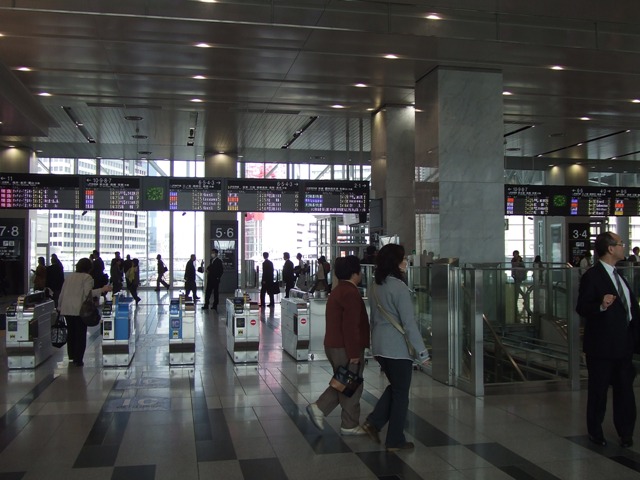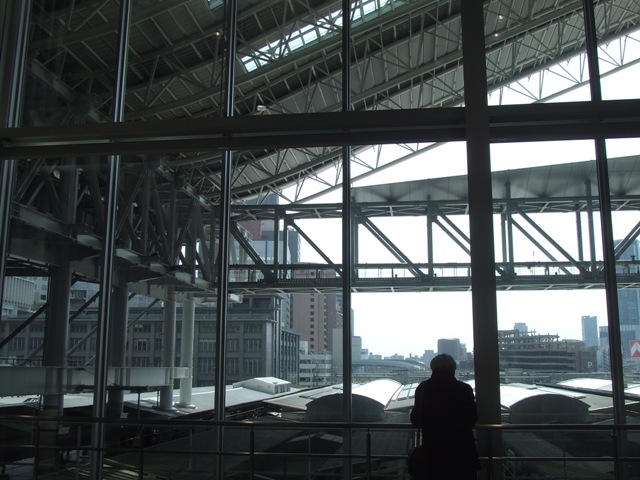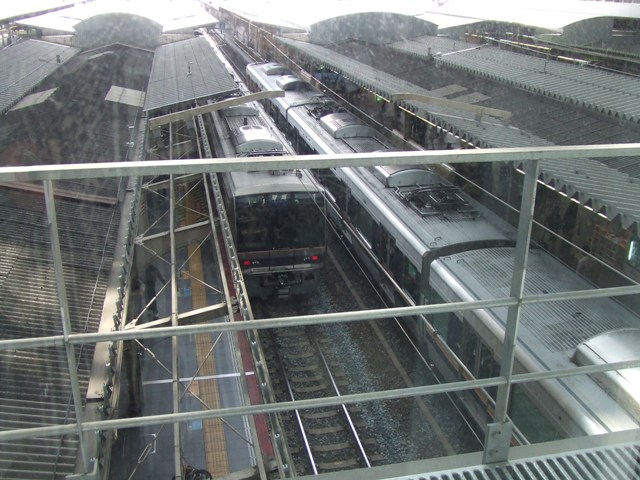 The upper area of the newly-built part and the new commercial buildings are going to be open on the 4th of May.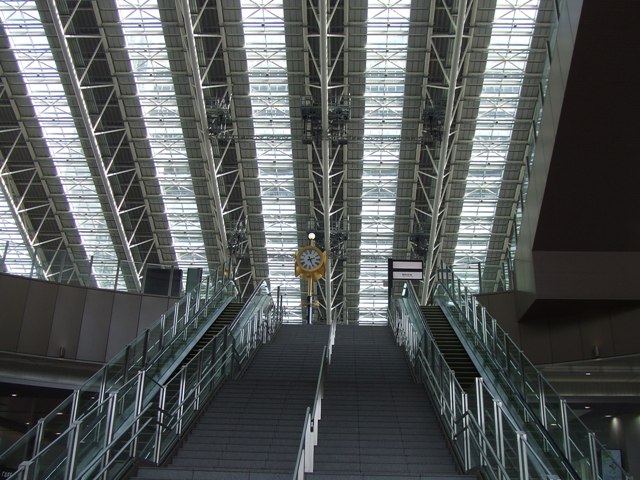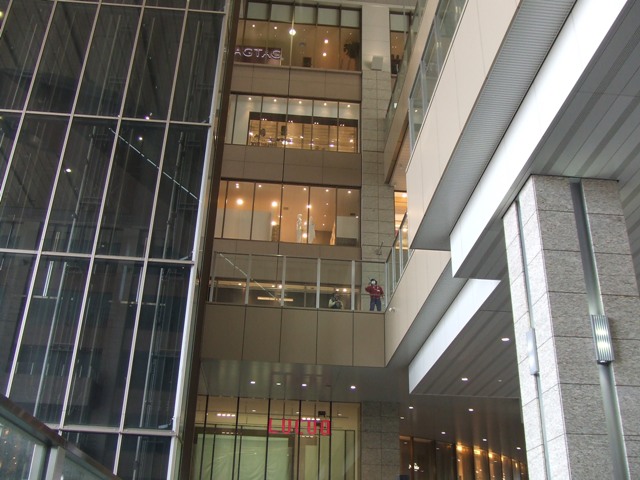 Beautiful cats!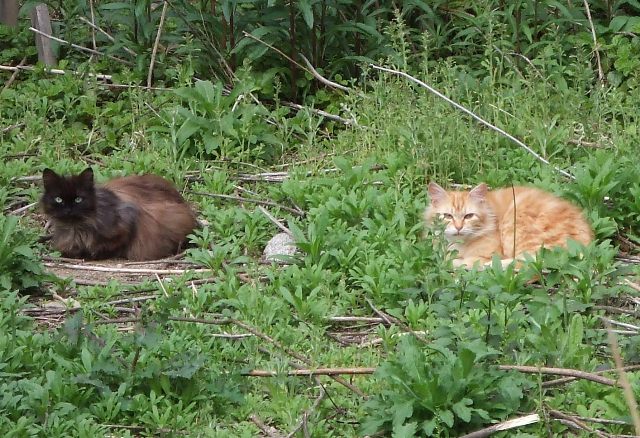 It was a "Cats' Meeting", beside the road which I usually don't take: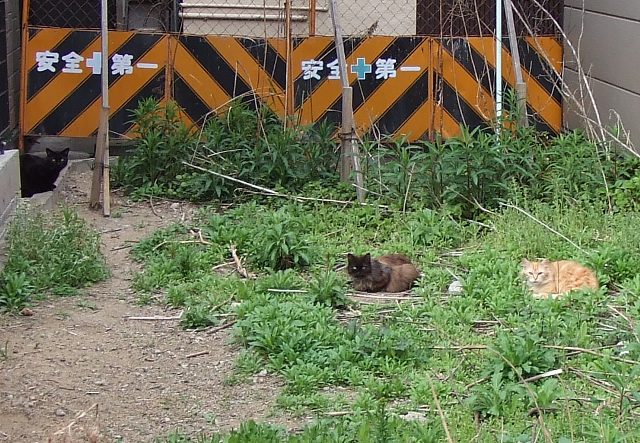 The season of cherry blossoms is almost over.
I took these pictures of weeping cherry trees in Sumiyoshi Grand Shrine last week.
The weeping cherry trees in Sumiyoshi Grand Shrine have been a lot to do with imperial family.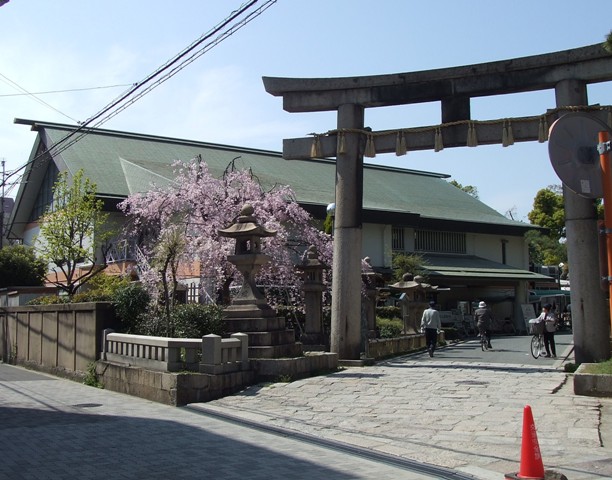 Emperor Godaigo (1318~1339) of South Court in Northern and Southern Courts period liked the weeping cherry tree in Sumiyoshi Grand Shrine. This was planted in memory of Emperor Godaigo later.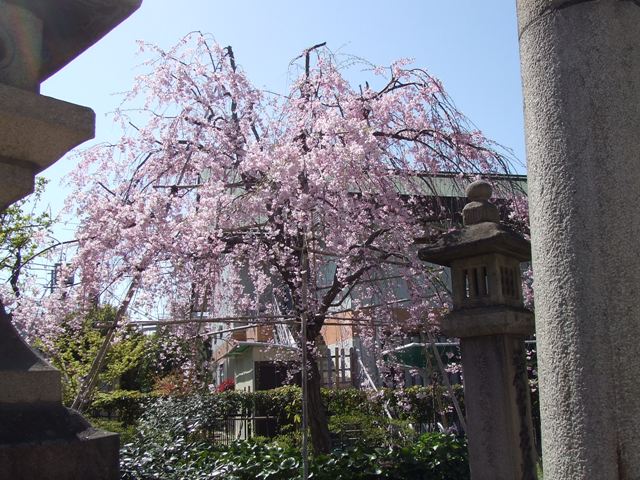 Actually, there used to be a temporary palace of South Court near Sumiyoshi Grand Shrine.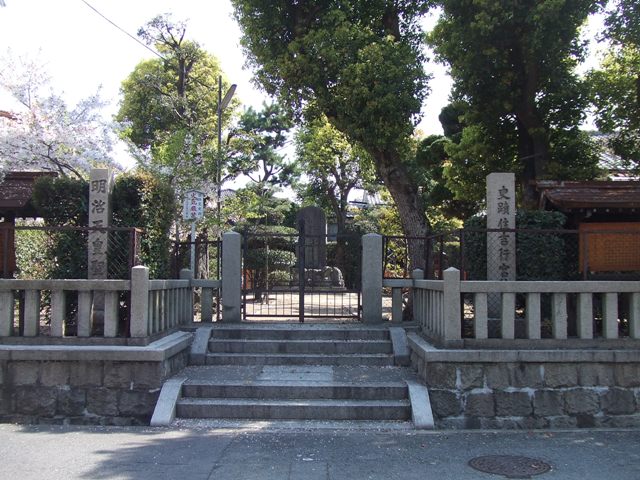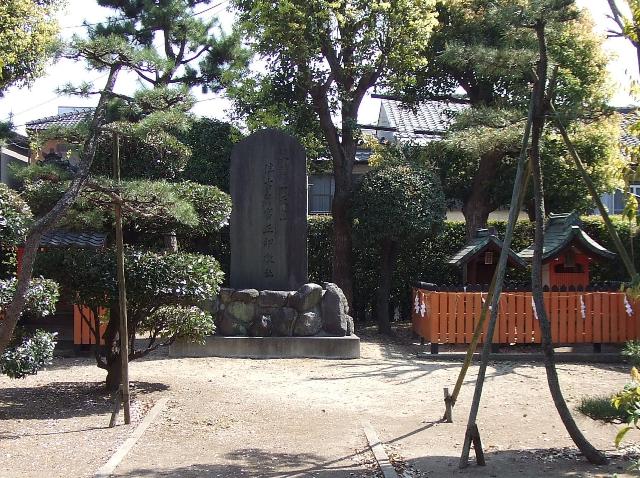 This weeping cherry tree was planted in commemoration of the wedding of current prince and princess.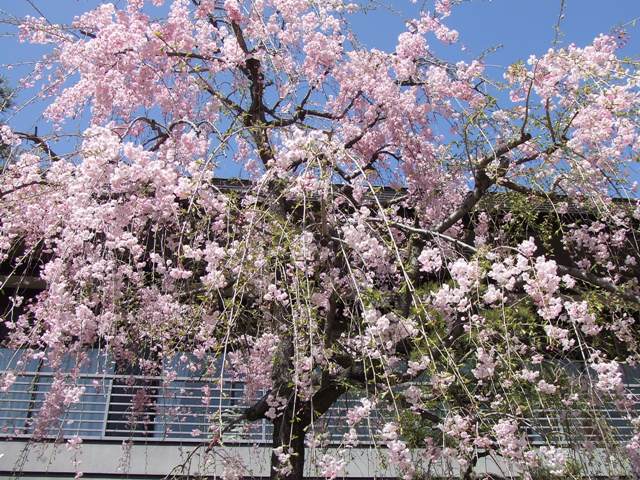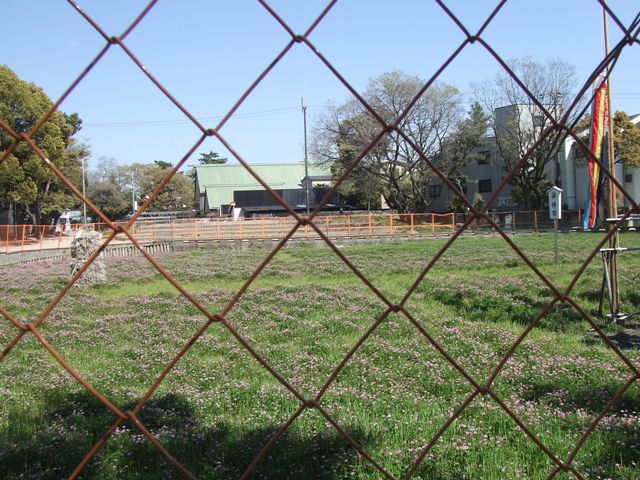 In the rice field of Sumiyoshi Grand Shrine, the flowers of renge, or Chinese milk vetch according to the dictionary, are blooming.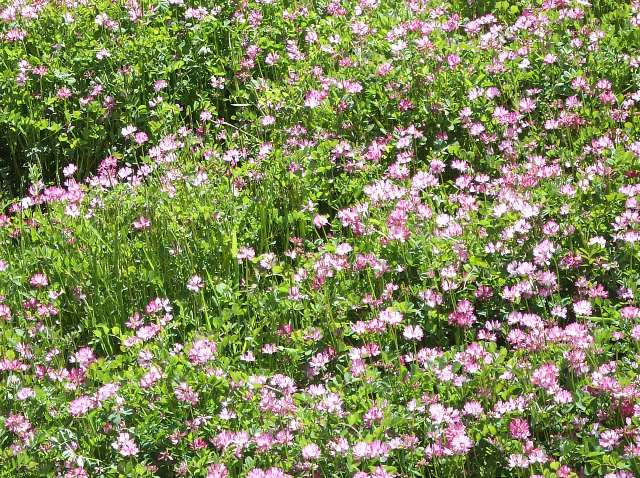 There are a bunch of "Koinobori". Koinobori means carp shaped streamers, and it is for the Boy's Festival of May 5th.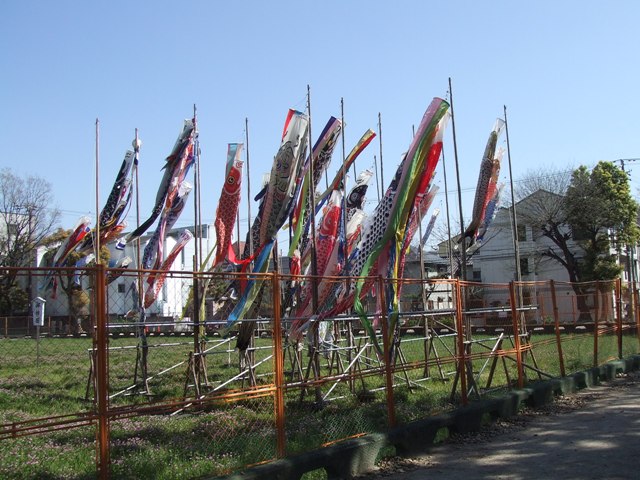 Where there is Seimeigaoka Chuo Park, there used to be some rich person's mansion. There is such atmospehre remaind somehow.
Here are cherry blossoms at dusk. "Cherry blossms" is "sakura", in Japanese.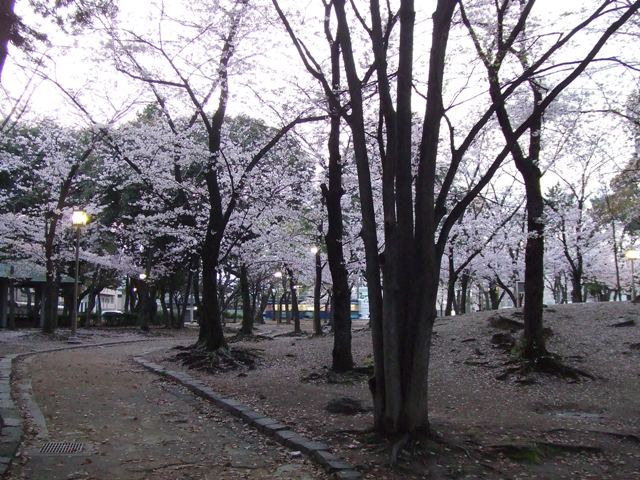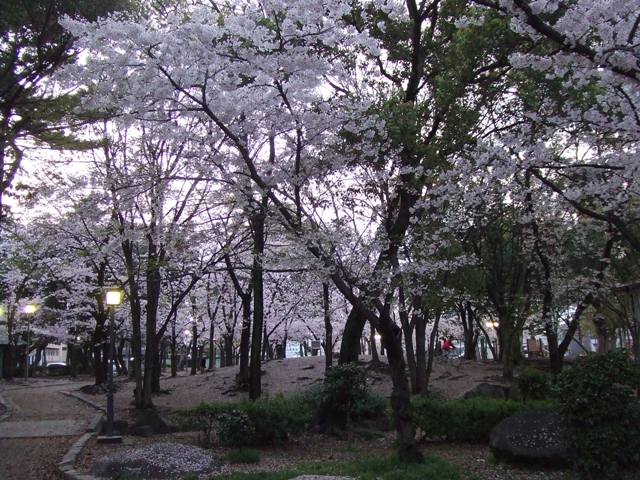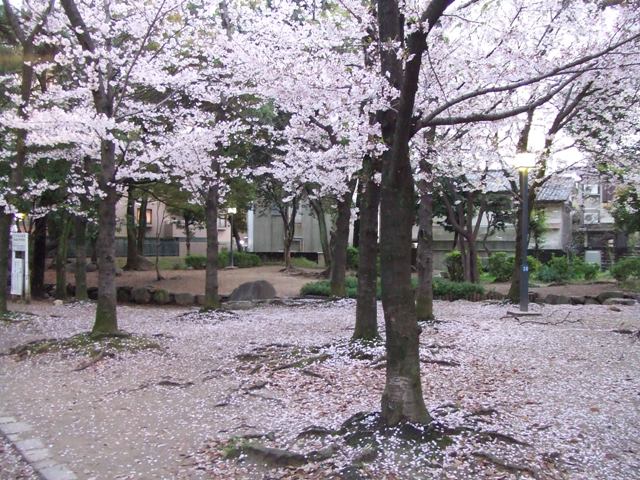 Cherry Blossoms in Sumiyoshi Shrine are becoming in full bloom soon.
This cherry tree seems different from other ones, "Somei Yoshino", which usually have pale pink blossoms.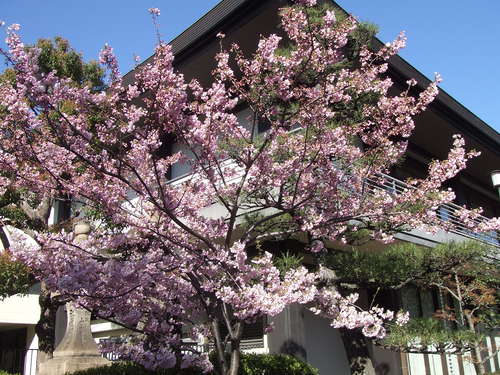 Very Pink: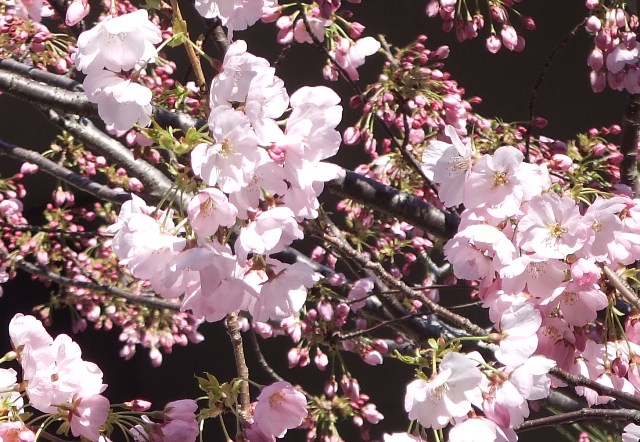 A friend of mine took me to this nice small restaurant.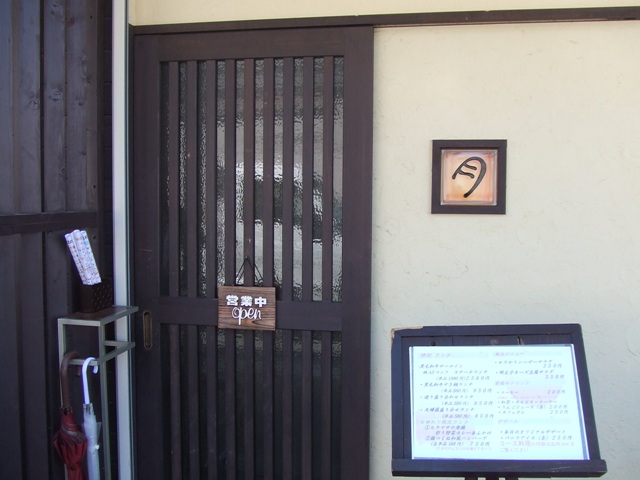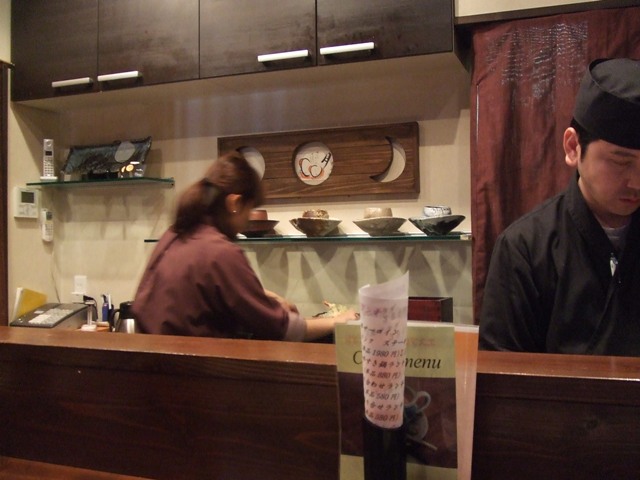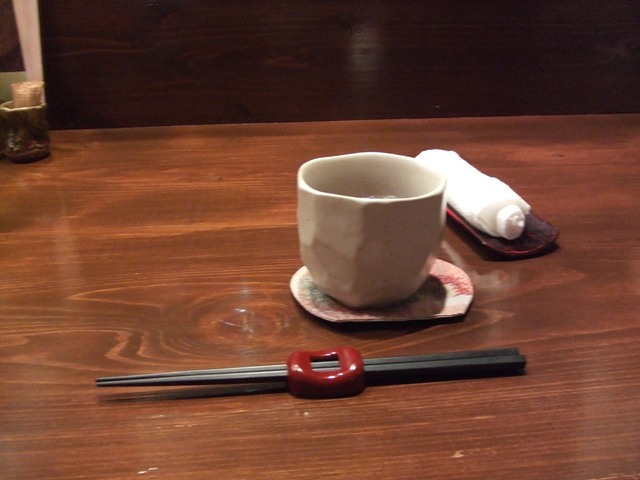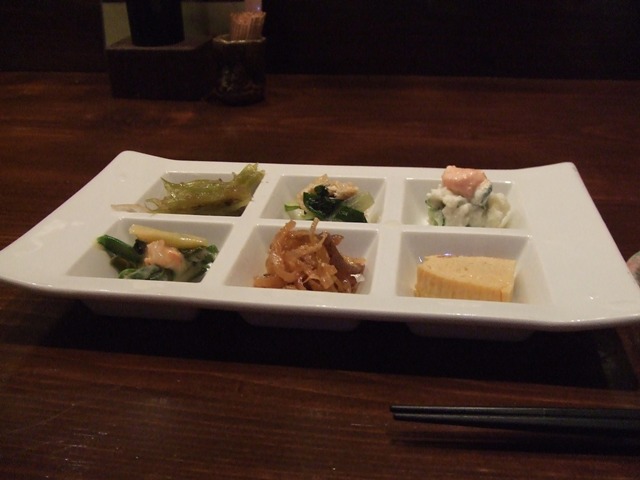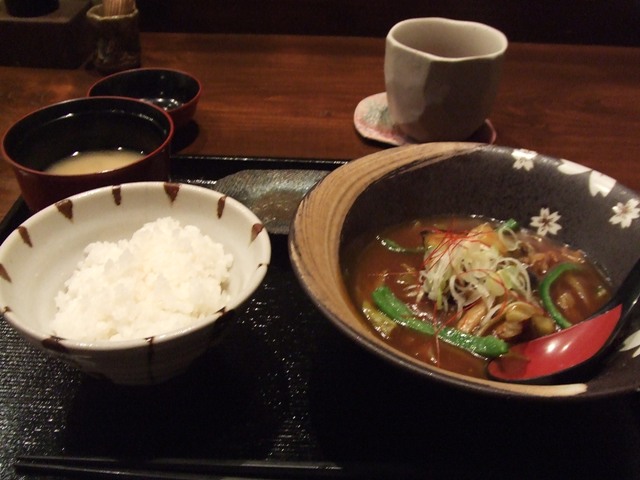 The name of the restaurant is "Tsuki". Tsuki, 月 means the moon.
The lunch combo of the day is 750 yen, it's reasonable.
What is this object?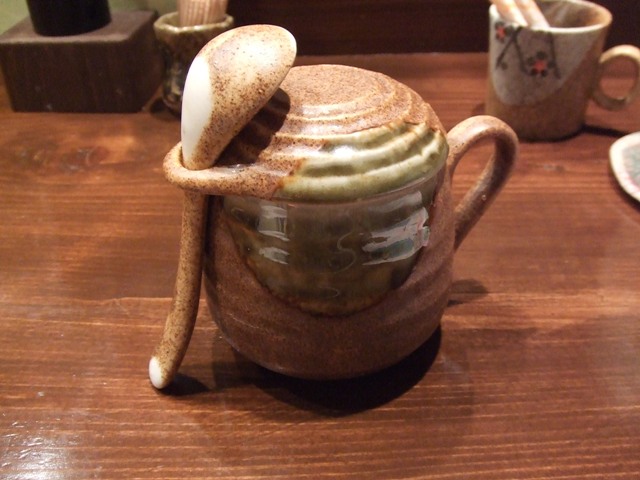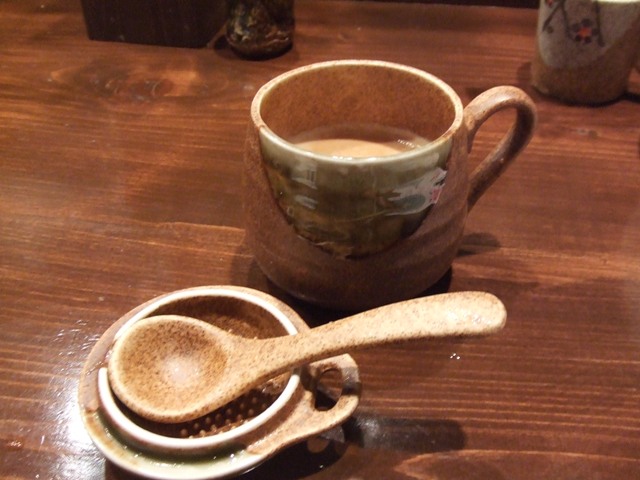 It's a cup of coffee.
The coffee after the meal is 200 yen.
They are open in the evening too.
Cherry blossoms have started to bloom in Mandai Pond Park.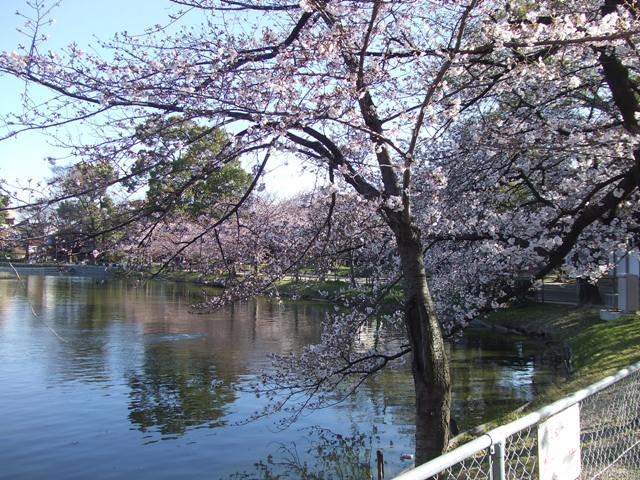 I guess the whole park will be beautiful this weekend.
The radiation has not reached to Osaka so far.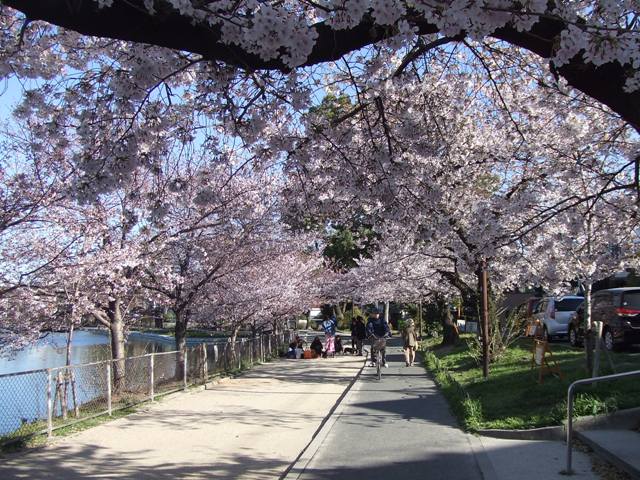 We don't want any nukes!!!!!