I've been telling the change in Umeda-JR Osaka Station area a lot.
But the change in Tennoji area is going to be much much bigger.
In Osaka City, there're supposed to be three major shopping and entertainment areas: Umeda-JR Osaka Station area (we call it "Kita"), Namba-Shinsaibashi Area (we call it "Minami", and Tennoji area.
You know, Tennoji is a terminal station of Hankai Uemachi Line.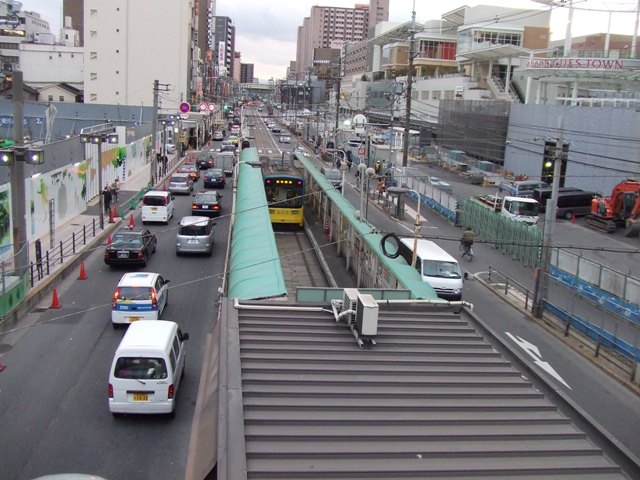 This area also has terminal stations of Kintetsu Minami-Osaka Line, and JR Hanwa Line.
Several other JR lines and Subway Midosuji Line go through Tennoji.
However, Tennoji is the smallest shopping and entertainment area of the three.
In April this year, a new big shopping area is going to open on the west side of Hankai Uemachi Line.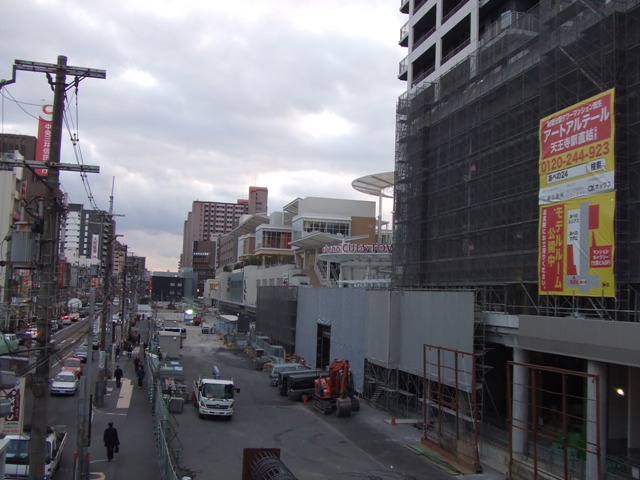 On the east side of it, another construction is going on. Currently, Yokohama Landmark Tower in Yokohama is the tallest building in Japan.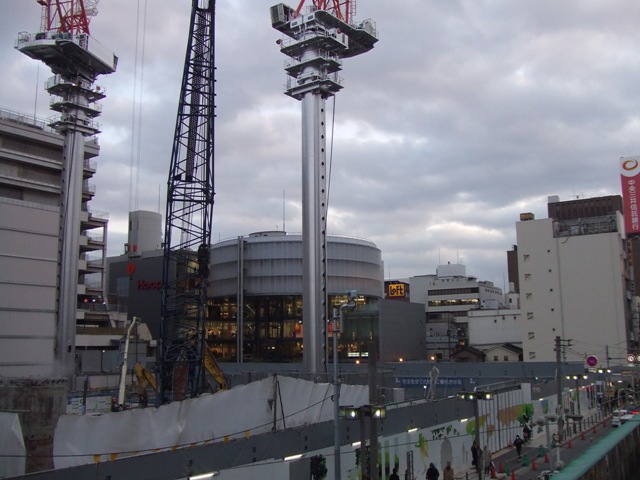 In 2014, the tallest building in Japan will appear here.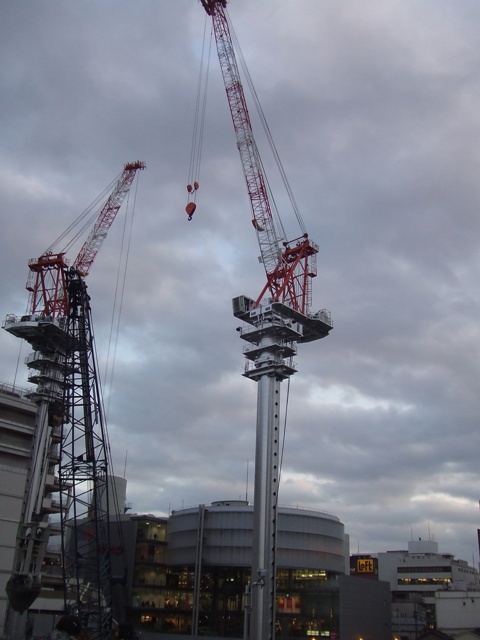 There are several newly-built buildings, and some buildings are being built around JR Osaka Station.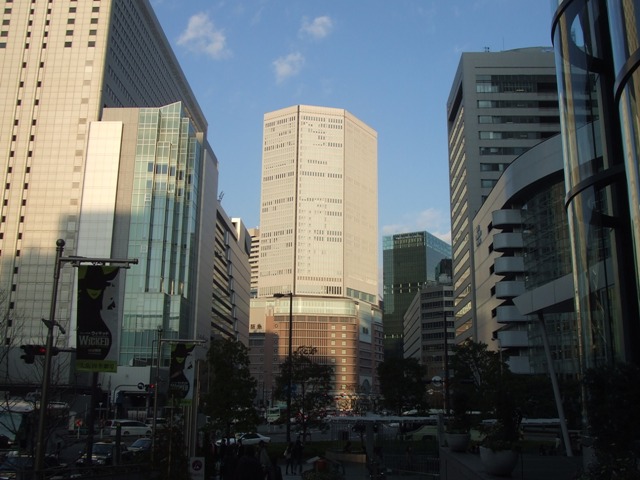 The building in the middle in the picture is
Hankyu Office Tower Building, I went to its observatory the other day.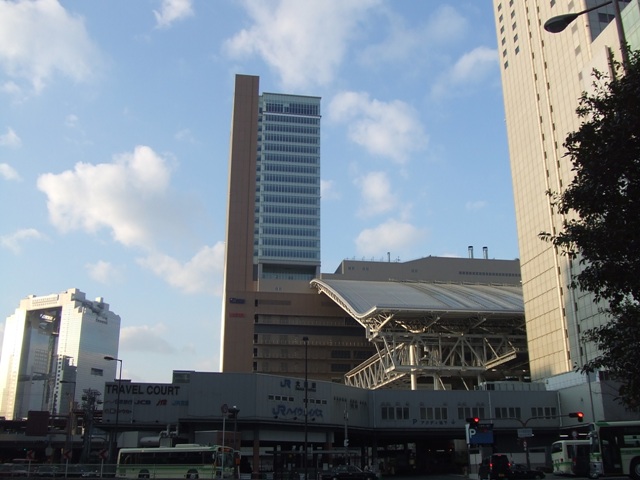 The building in the middle is "Mitsukoshi-Isetan". It will be open on May 4th this year, and it is going to be a very big department store. There is also an office tower attached.
And the renovation of Osaka station, Daimaru Department store, and a hotel will be completed and open in April.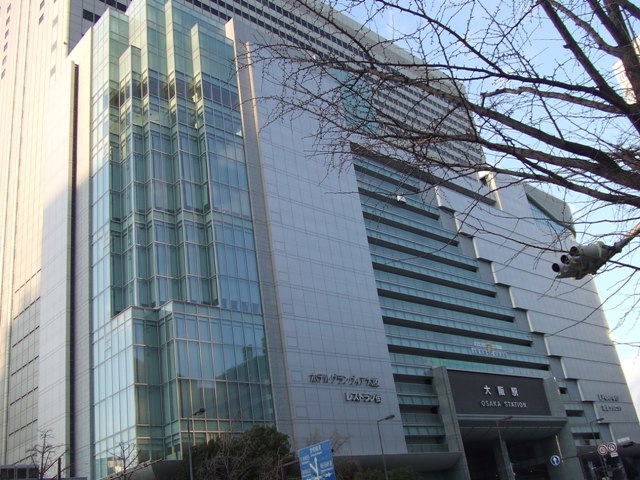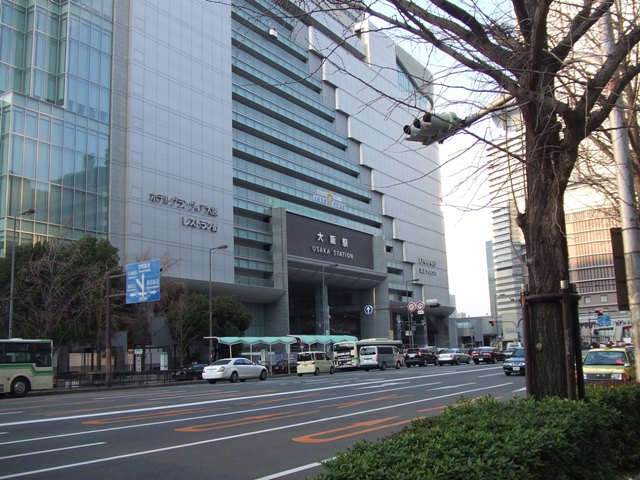 I just hope our economy is good enough. Am I too pessimistic?
Do cats hold meetings in your town?
This is their daytime meeting.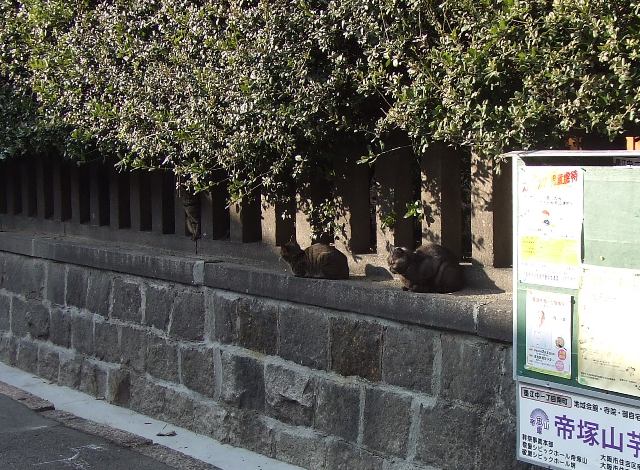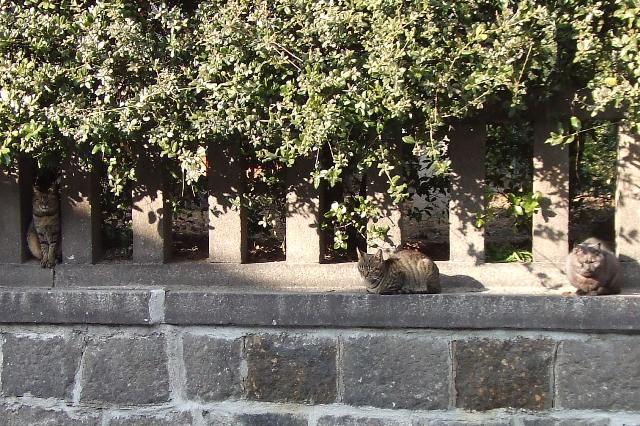 My cat doesn't go outside. He has never attended.
I watch a 15 minute drama, "
Teppan
" a lot these days.
As I wrote before
, its setting is an okonomiyaki restaurant in a town near Hankai Line. It is broadcast on NHK every day except Sunday.
Okonomiyaki is Osaka's specialty, and it is cooked at home as well as at a restaurant. As I watch the drama almost, I often feel like eating okonomiyaki, and so do other people.
When I went though
Crysta Nagahori
, my friends and I felt like eating okonomiyaki in front of
Fugetsu
.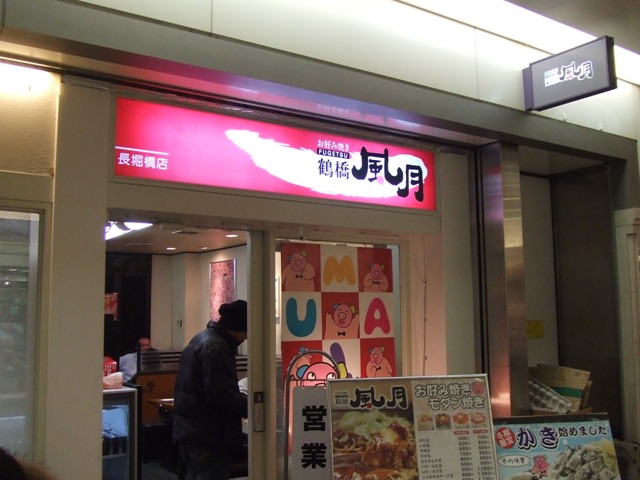 There is a poster of "
Teppan
".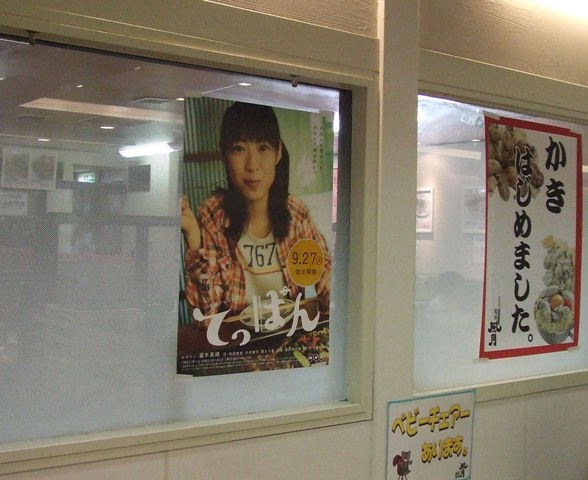 The main ingredients are cabbage, flour, bonito soup, and eggs. We add more ingredients as we like. For additional ingredients, I chose pork and squid, and my friends chose port and noodle.
There are many
Fugetsu
branch restaurants in Osaka, and their okonomiyaki is cooked by them. There are some okonomiyaki restaurants that customers need to cook, but at
Fugetsu
, you just watch them cooking and wait until they have done.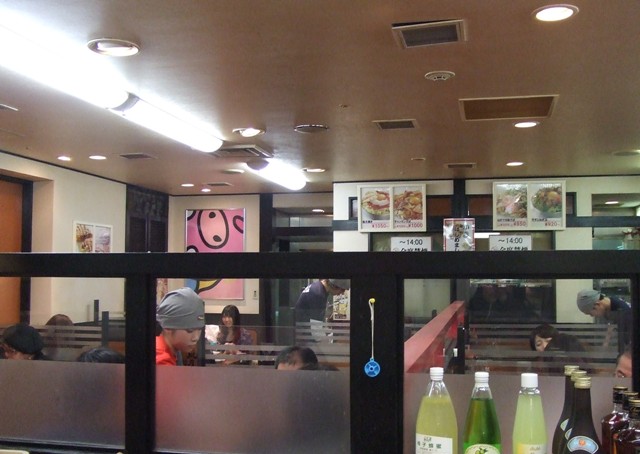 The word "Teppan" means an iron board like this.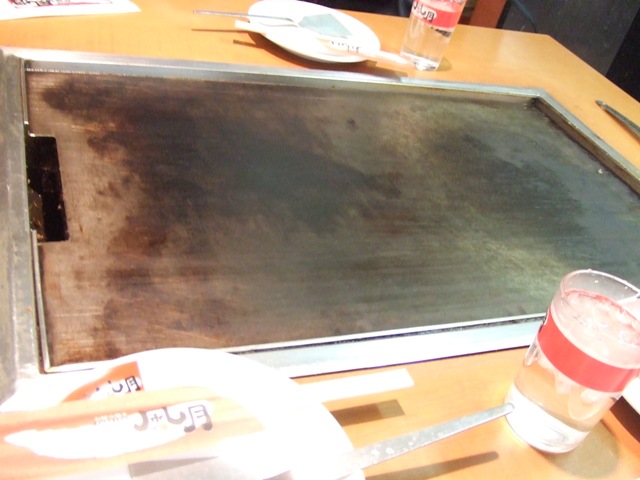 The procedure of making okonomiyaki was like below.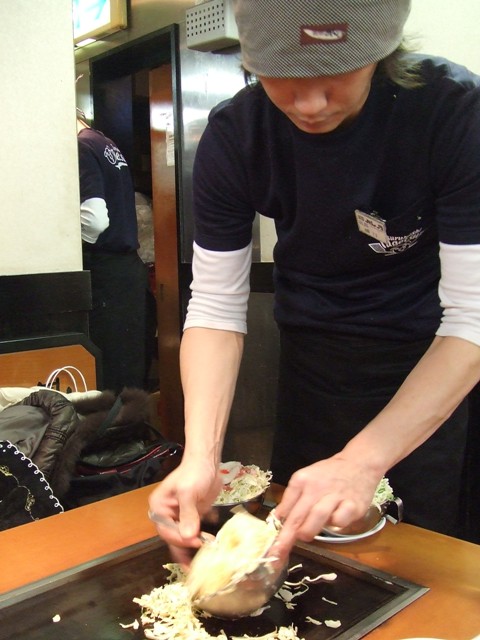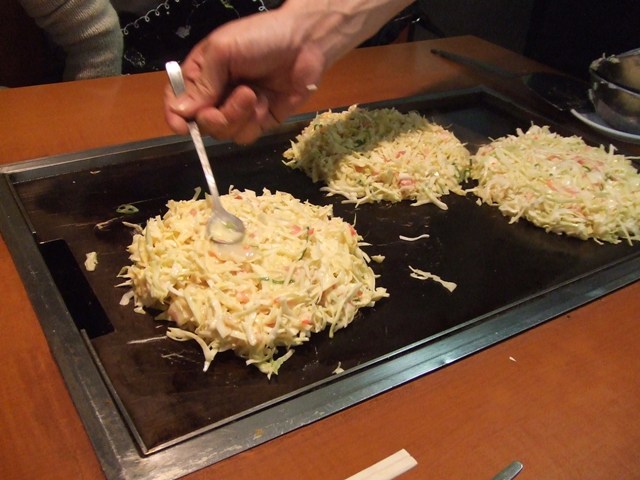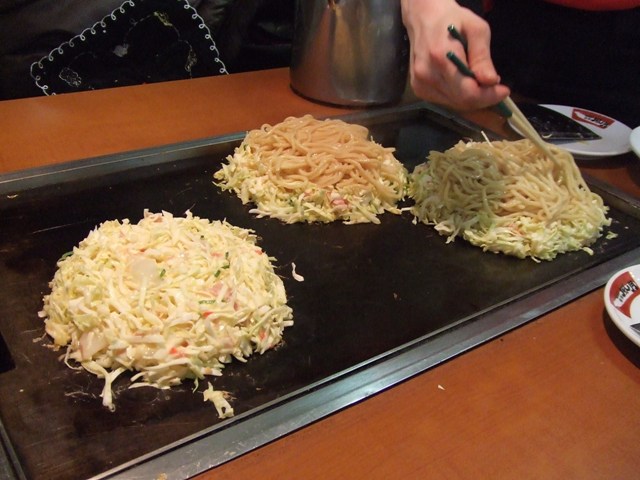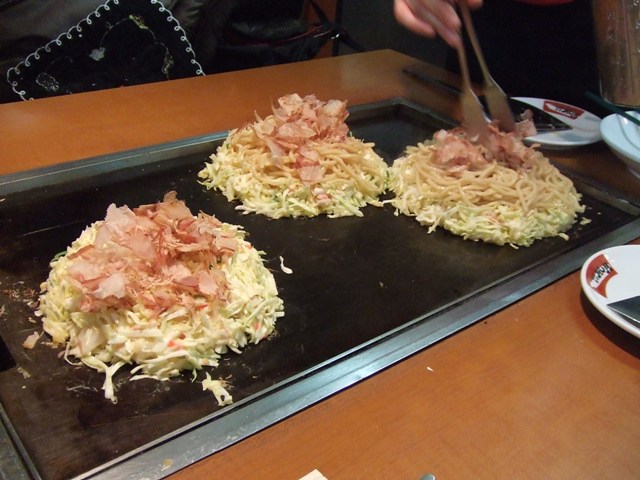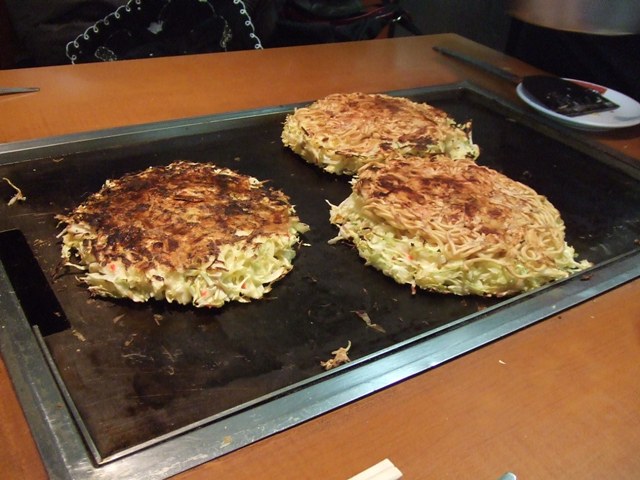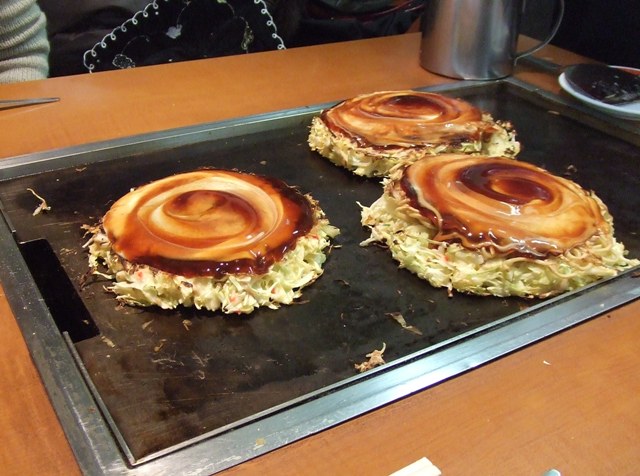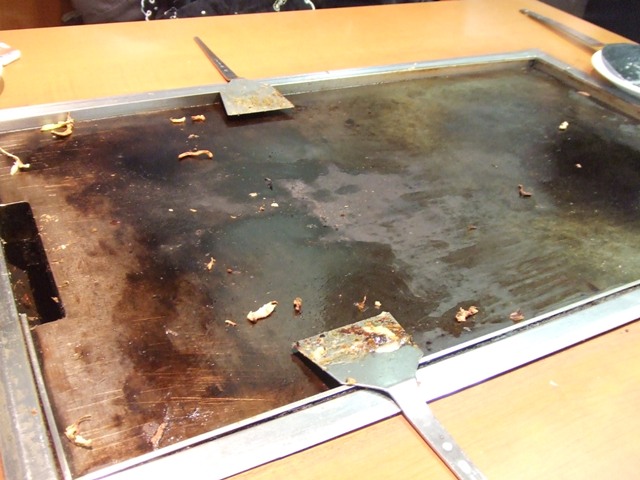 There are several big recently-built buildings around JR Osaka Station and there are some still under the construction.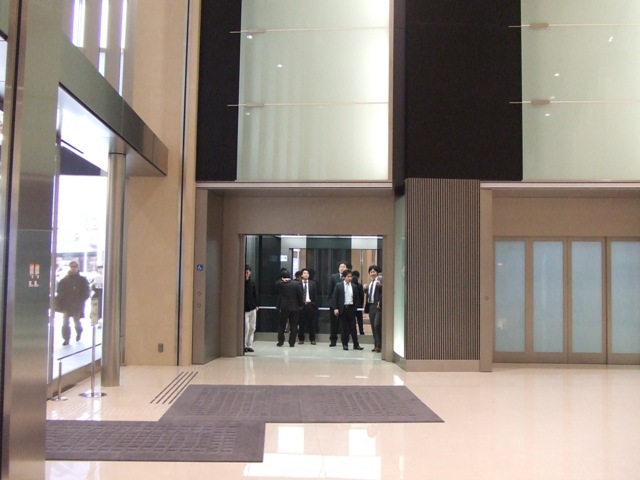 Next to Hankyu Department Store, which has existed for a long time, 41-story
Hankyu Office Tower
Building emerged last year.
The elevator will take you to the 15th floor directly.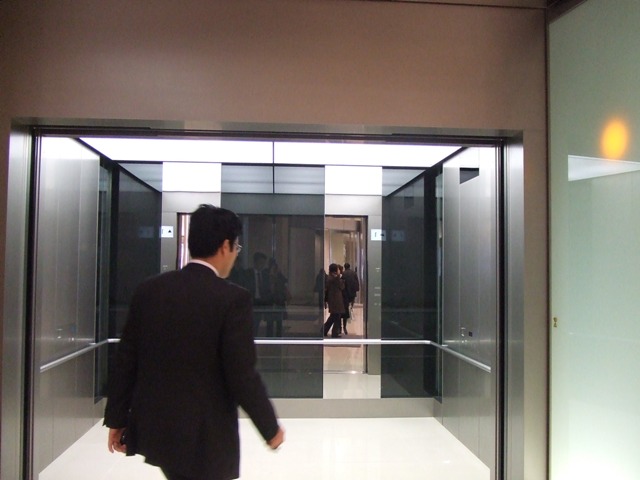 There is an observatory on the 15th floor, and it's open to public.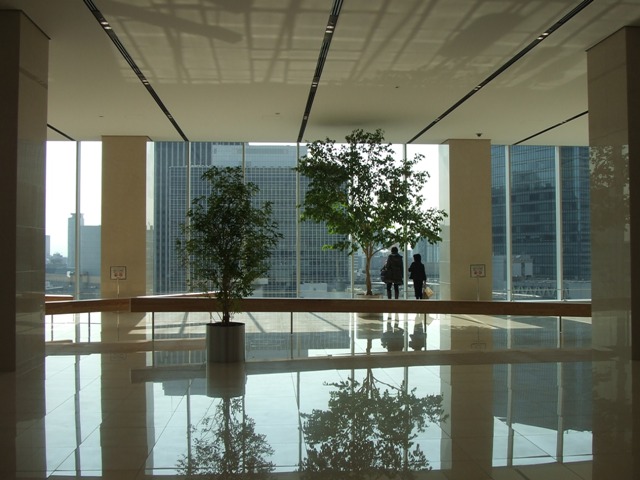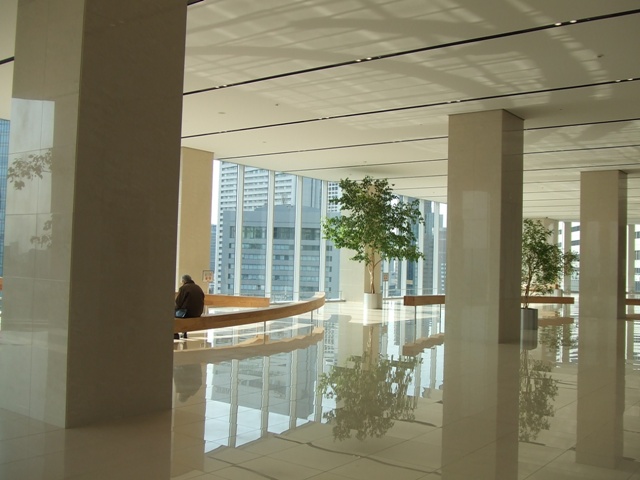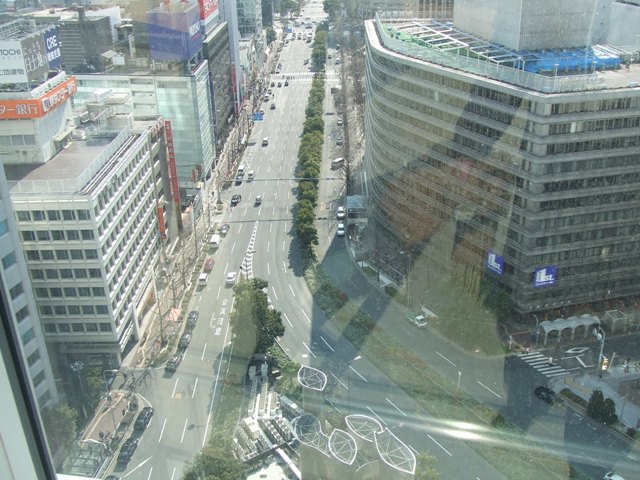 You may feel like relaxing with a cup of coffee, but No Food or Drink is allowed here to keep it clean.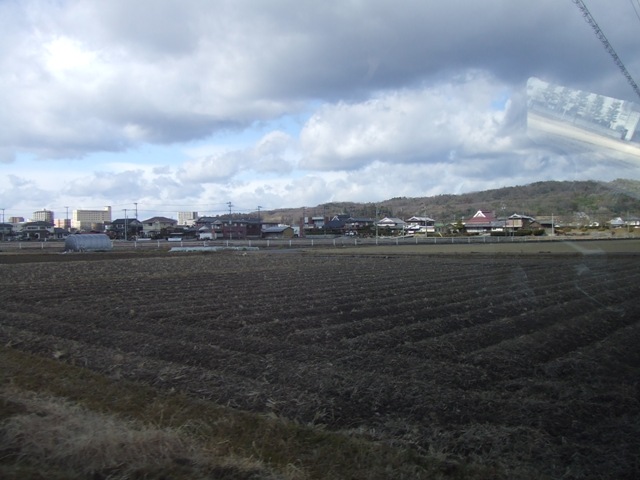 JR Sanda Station is only about 30 minutes away from JR Osaka Station, downtown Osaka, by express train, but its scenery is very different.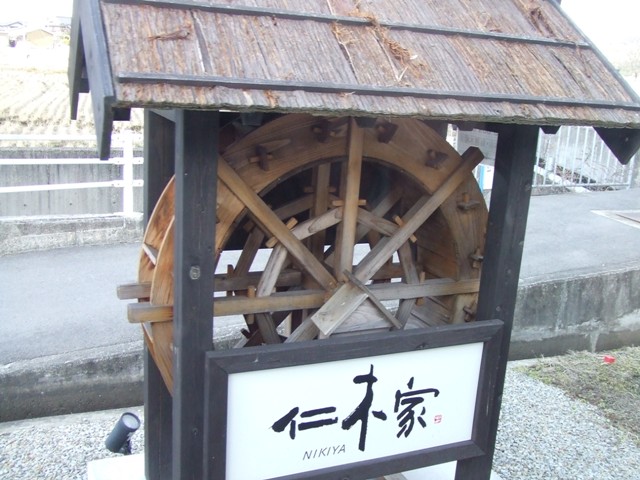 There was a women's meeting at "
Nikiya
", a soba (buckwheat noodles) restaurant. It is about 10 minute drive from Sanda Station.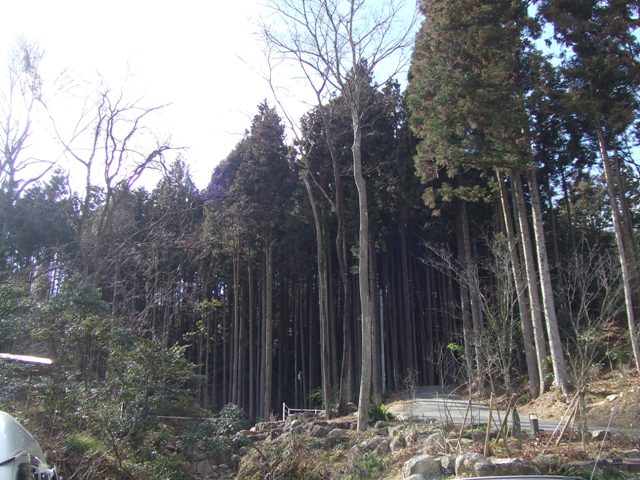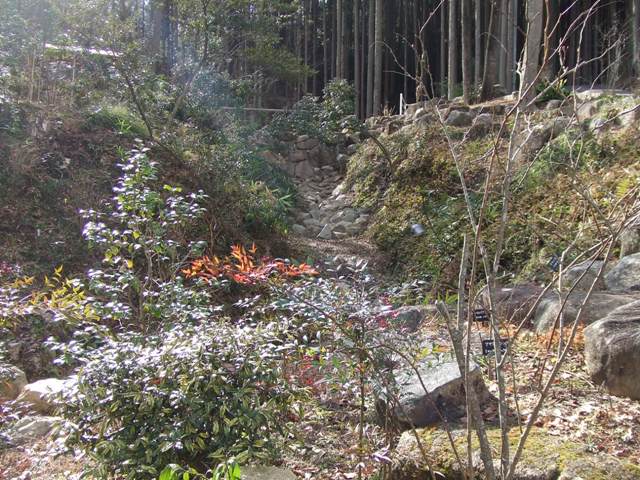 This restaurant has its own farm and they grow vegetable organically.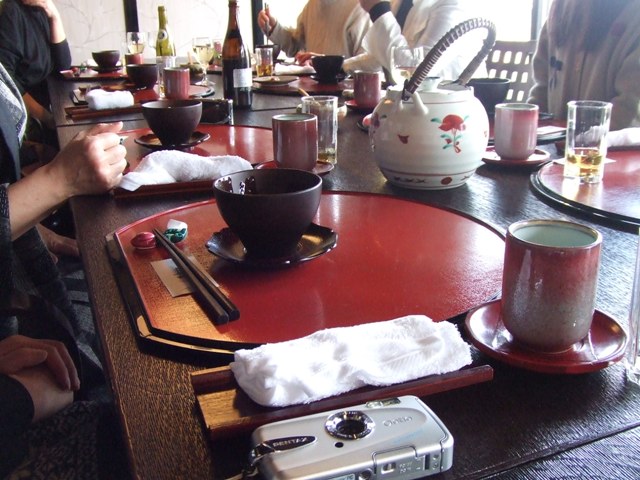 We had course menu. All food has no additives.
Here is what I had:
Fresh vegetables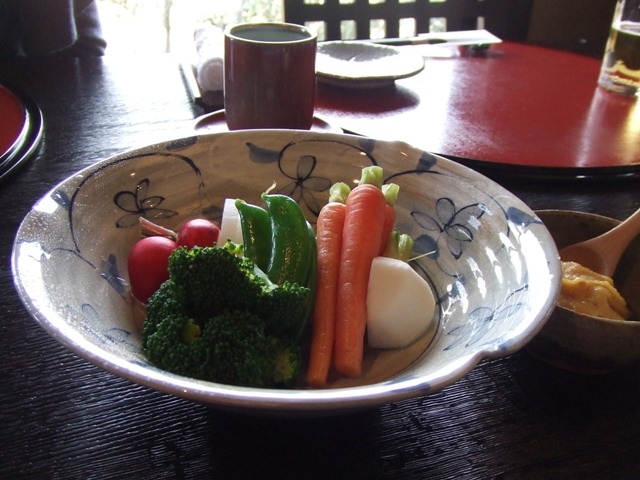 New Year's Dish, Osechi Style Appetizer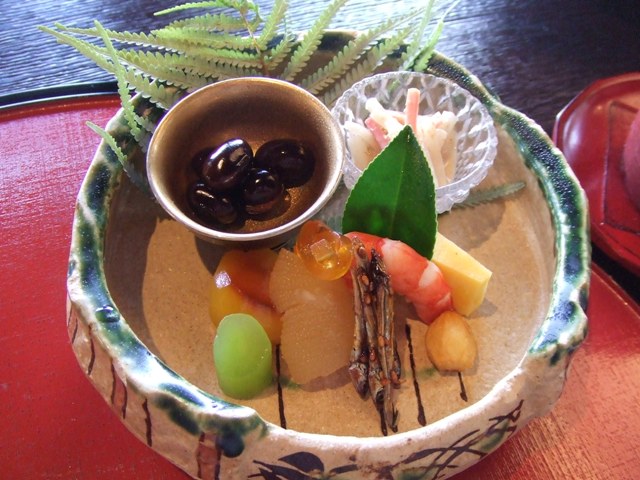 Soba with grated turnip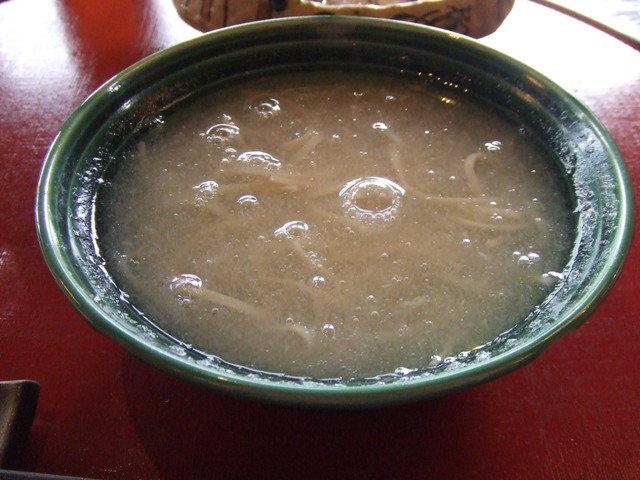 Fish in soup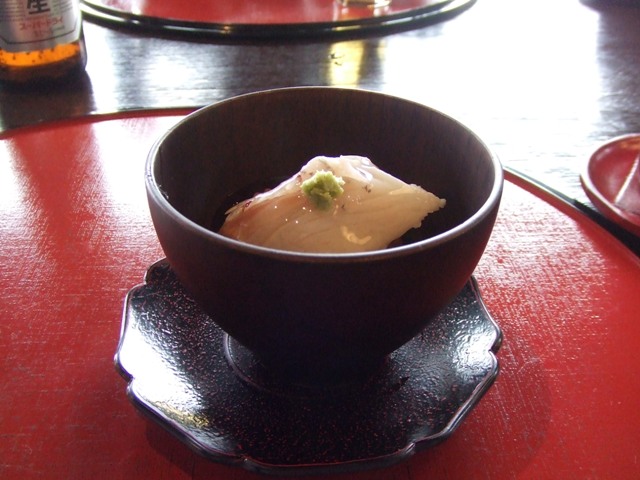 My favorite, Tempura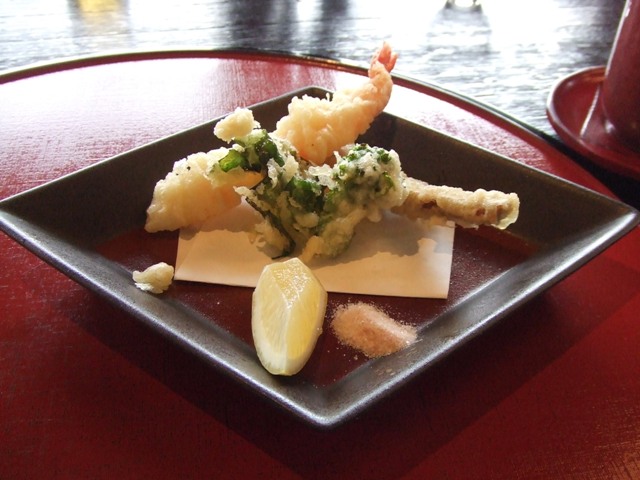 Chilled Soba
And Dessert and Coffee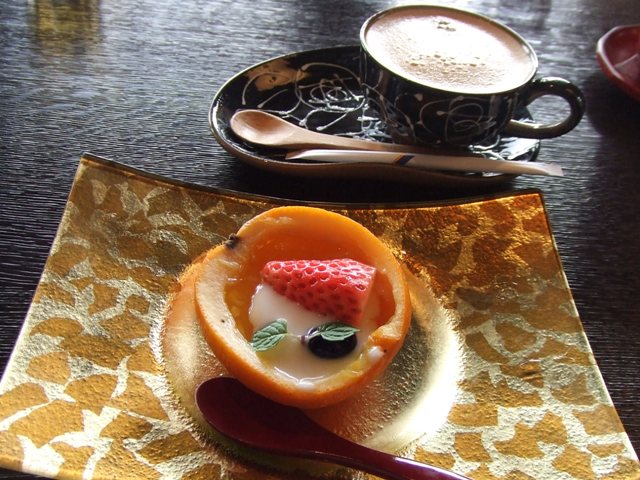 Yummy!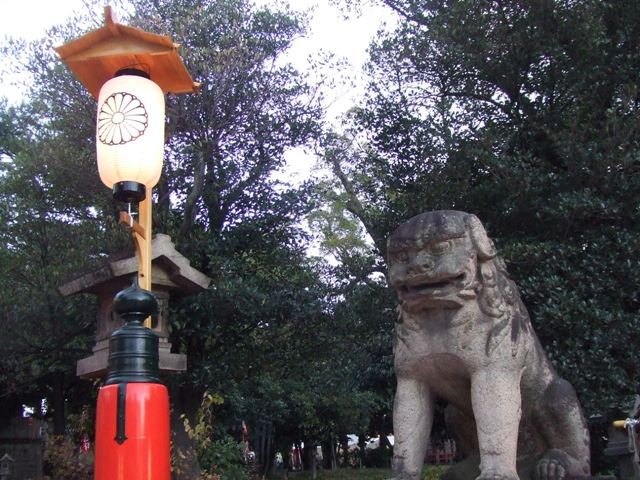 10 days after the New Year's Day, there were still many people visiting Sumiyoshi Grand Shrine.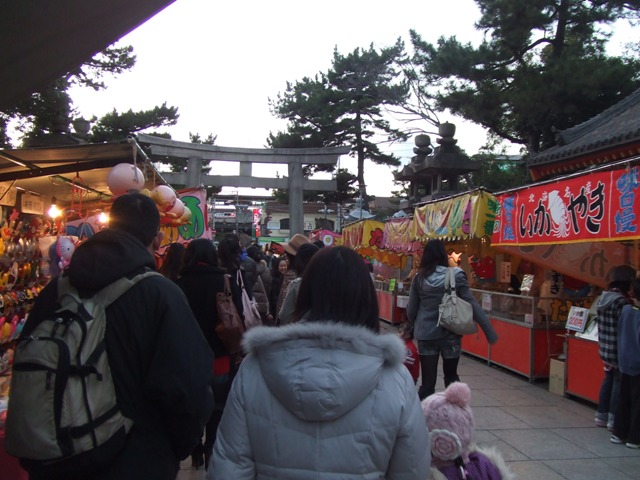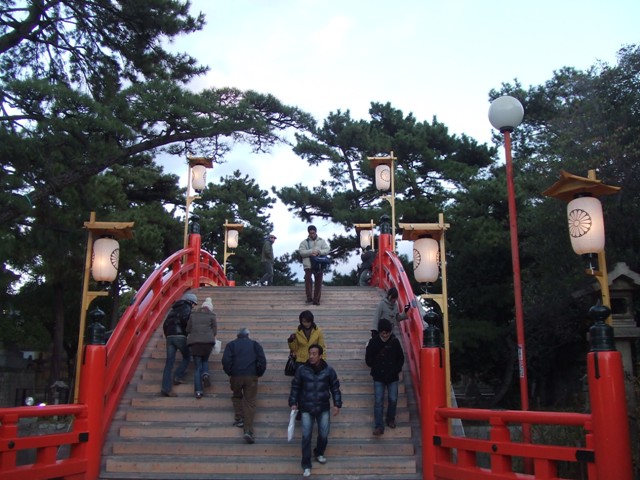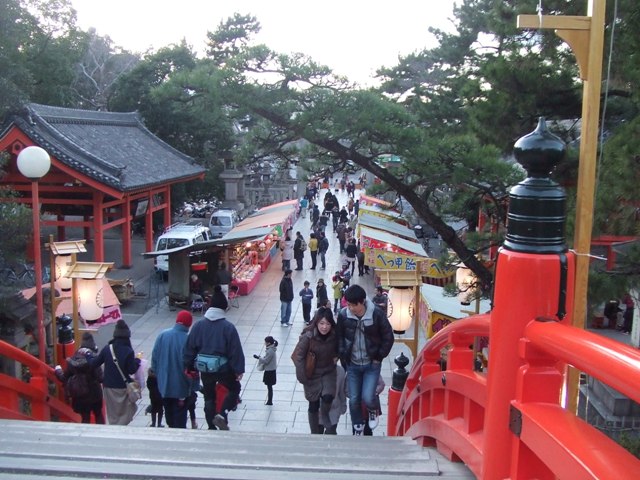 The first shrine,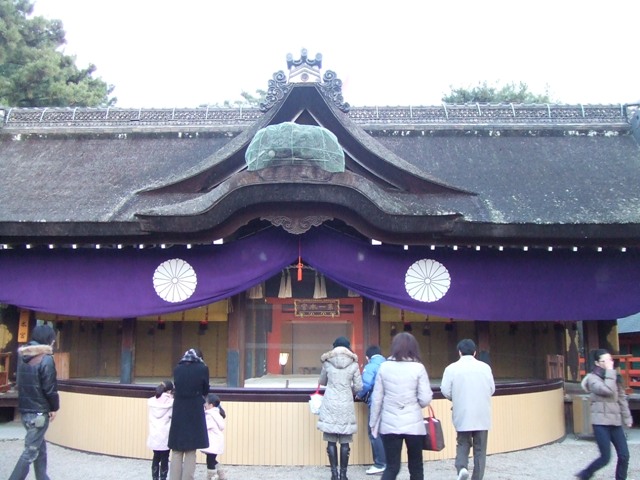 The second shrine,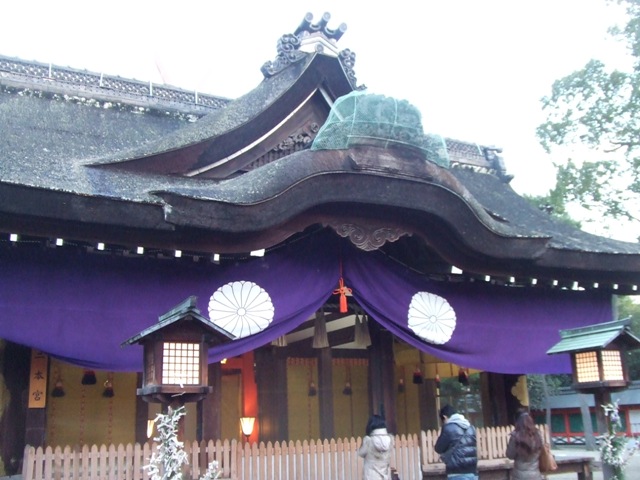 The third shrine,
And the fourth shrine.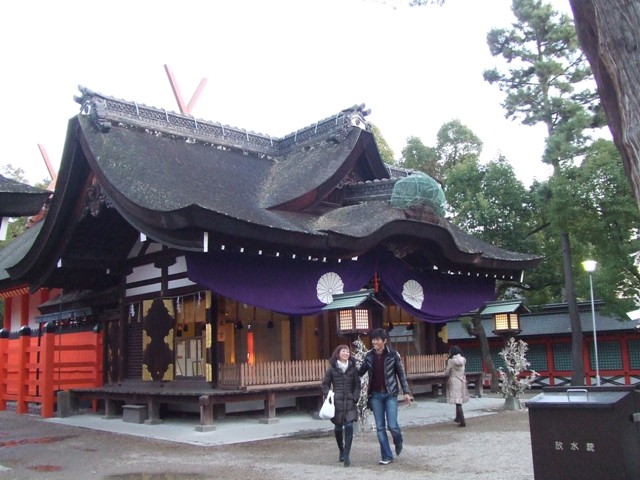 Those people were waiting in line to get Omikuji, a lucky slip, to predict how lucky they are this year.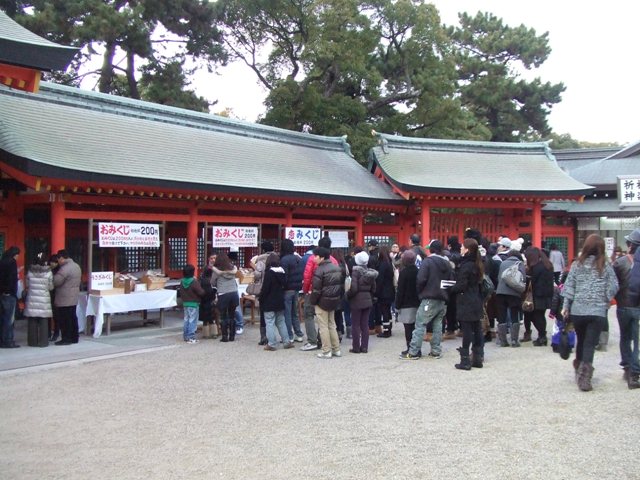 Ebbessan Festival of Imamiya Ebisu Shrine is famous nationwide. The festival is held on January 10 and around this date.
Ebisu is a deity who is considered to bring good luck and prosperous business.
Ebbessan is an Osaka dialect form of Ebisu-sama. Sama is a suffix to show respect.
There is a shrine which enshrines Ebisu, or Yebisu in Sumiyoshi Grand Shrine.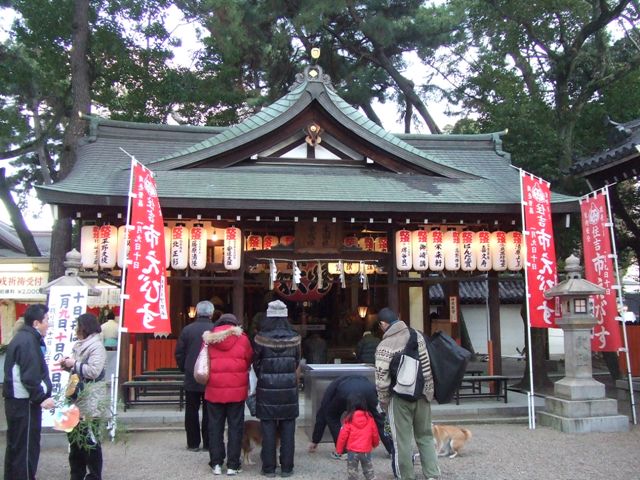 Sounds like it has everything!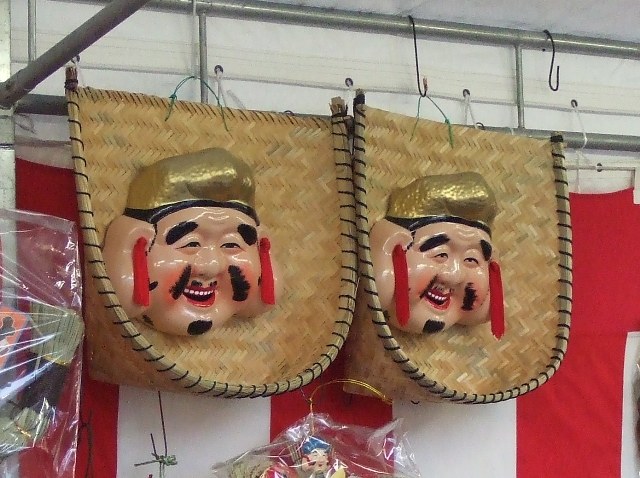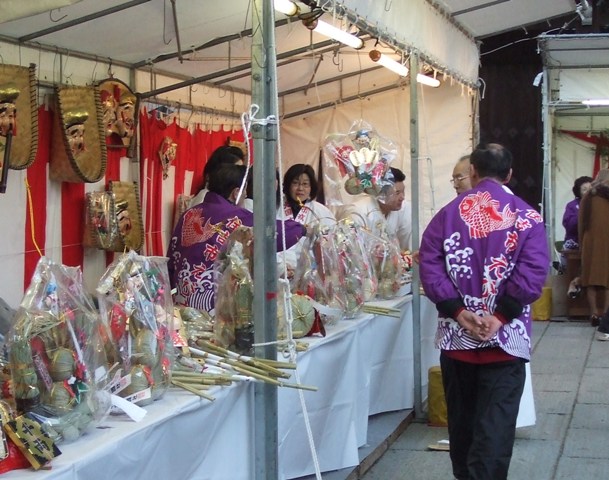 Ebisu is a deity who is considered to bring good luck and prosperous business.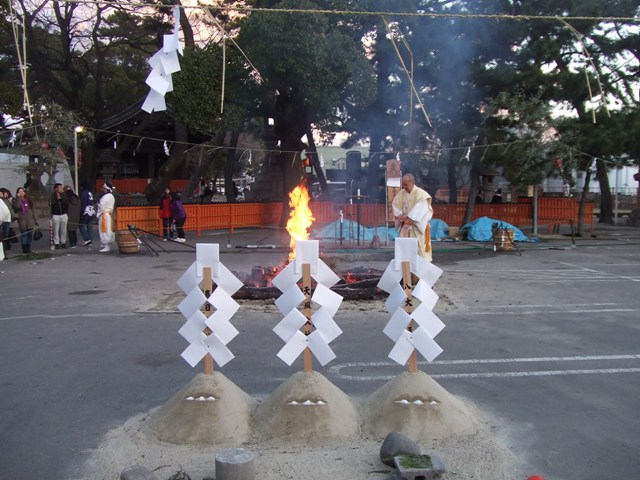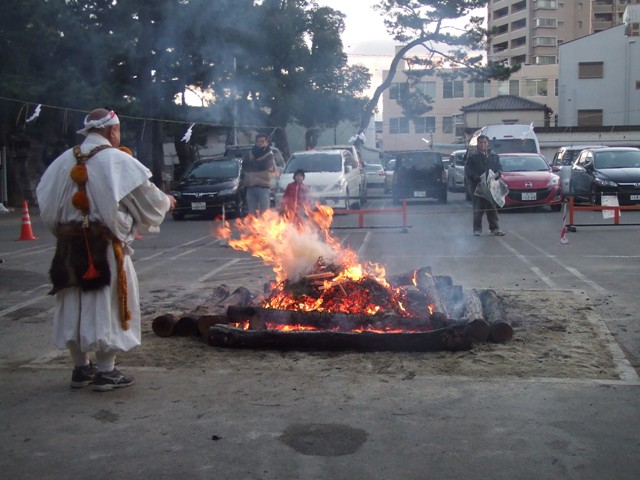 In the southernmost area of Kumano Road in Osaka City, there is a town called Oriono.
According to Wikipedia, this town already existed in 6th century.
Since ancient time, rapeseed oil had been produced up until Meiji Era.
The oil had been dedicated to the Imperial Court until the time Kyoto started to produce.
Even so, I hear the oil was dedicated to Sumiyoshi Grand Shrine, and it was sold quite well to the public and the town had been prosperous.
Oriono has a long history.
There is a temple, Gokuraku Temple on Kumano Road.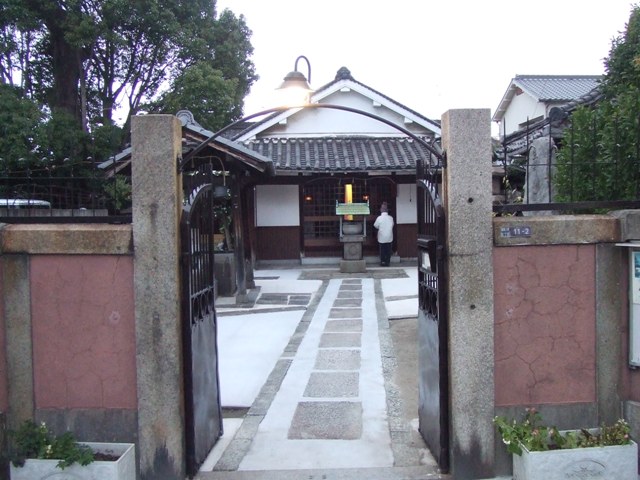 Inside, there is a statue of "Bishamonten", in Sanskrit, it's Vaiśravaṇa.
It is said Prince Shotoku (574-622) made it.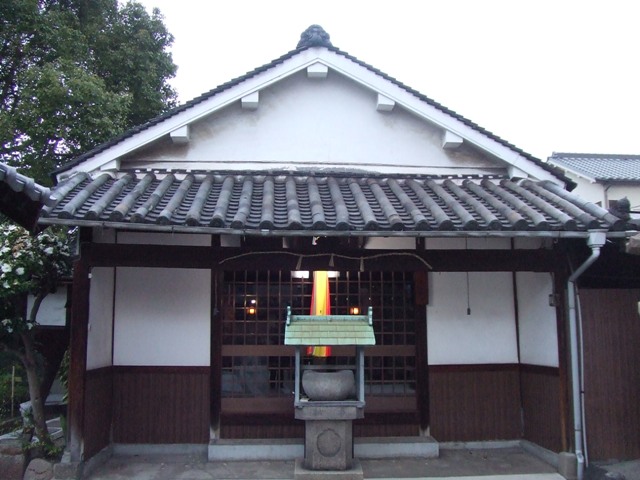 There is a big camphor tree that
Kusunoki Masashige
(1294-1336) planted.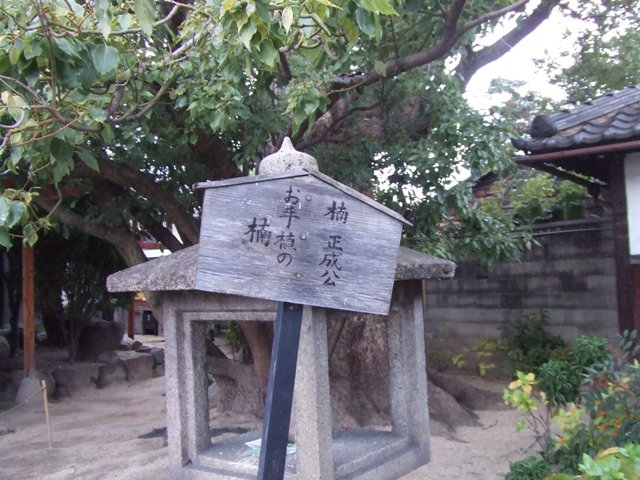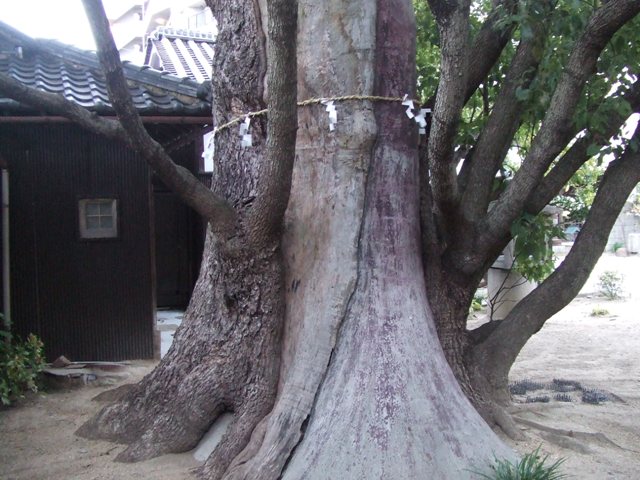 The Statue standing just outside of the Imperial Palace in Tokyo is him,
Kusunoki Masashige
.
When Japan was governed by Northern and Southern Courts, he fought for Emperor Godaigo of Southern Court.
Around Gokuraku Temple, on and off Kumano Road, you can find houses with storehouses and good old atmosphere, and this town was prosperous.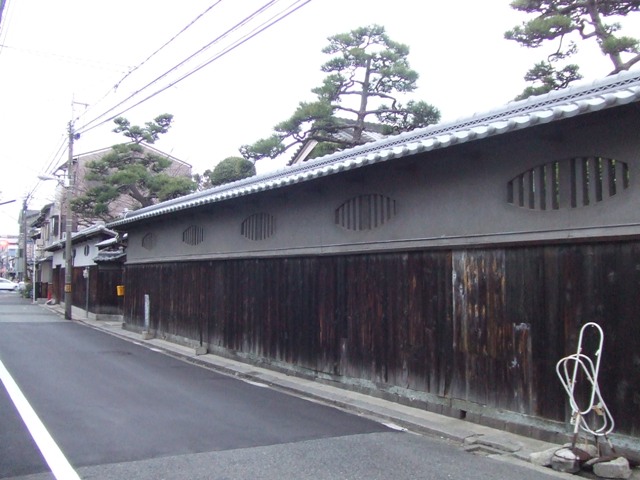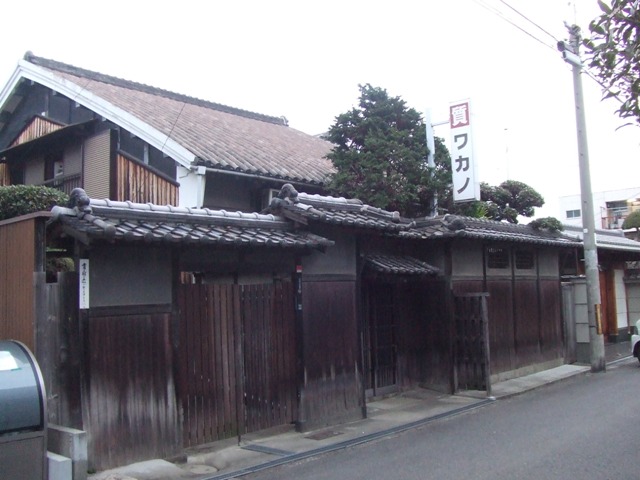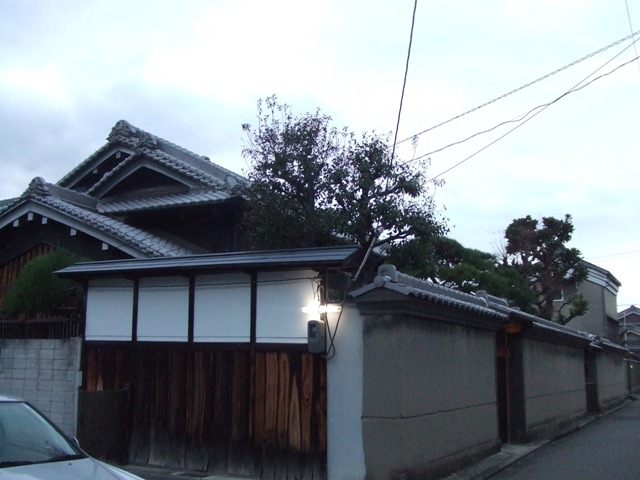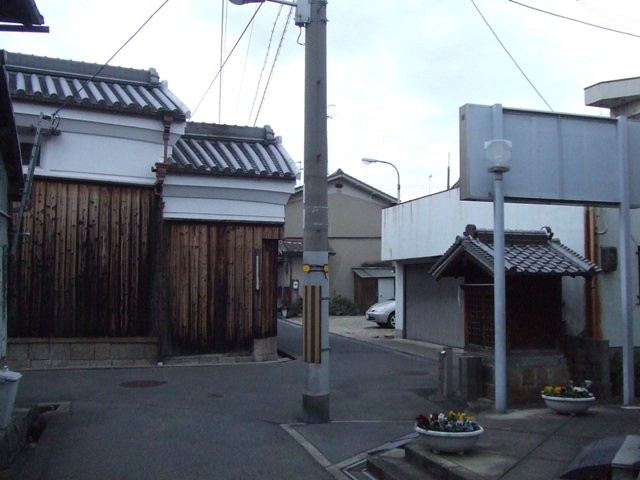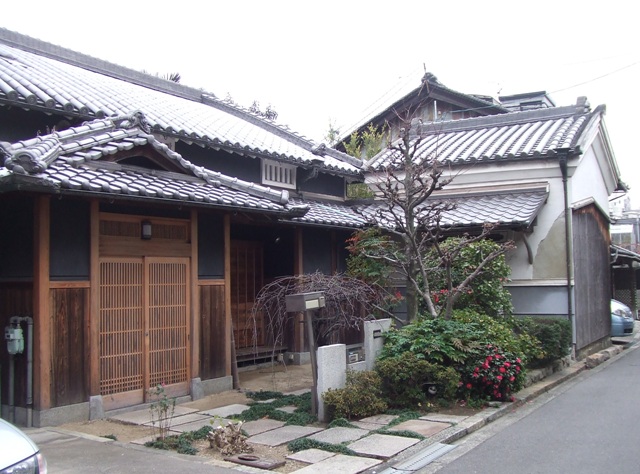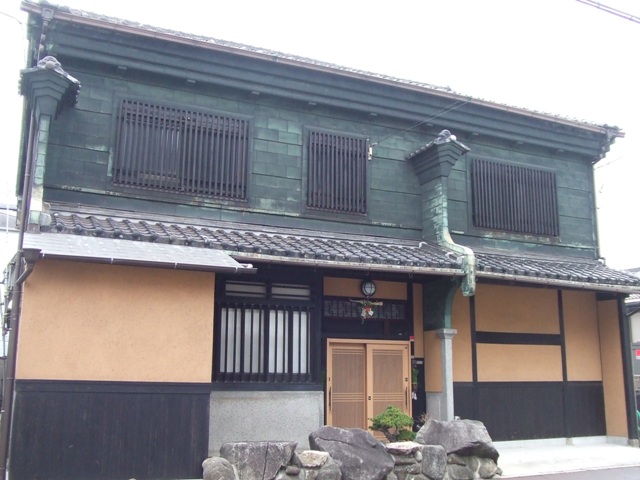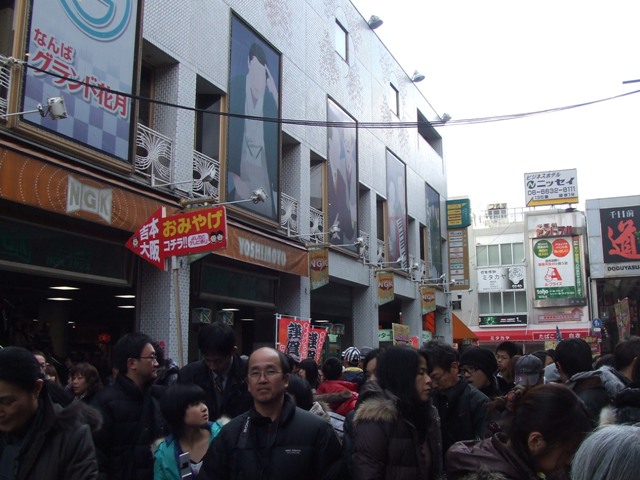 Look at this crowd. In fact, I took this picture when I got out of the building.
What is the building for?
It is the NGK Theater. NGK stands for Namba Grand Kagetsu and it's the name of the vaudeville theater.
Osaka is a mecca of "owarai". "Warai" means laughter, and "o" is a prefix to show politeness.
Osakans like owarai. On January 2nd, I went to this theater. The agency whose name is "Yoshimoto" has a great number of comedians, and there were a lot of comic duos performing for a special TV program for New Year.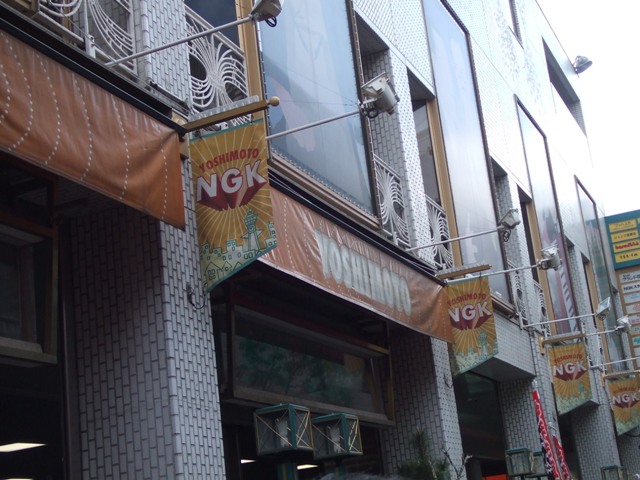 I loved Nakagawa-ke!!!