The site of Osaka Castle was broader until the Toyotomi Family was defeated by Tokugawa in early 17th century. It was spread out to Karahori area.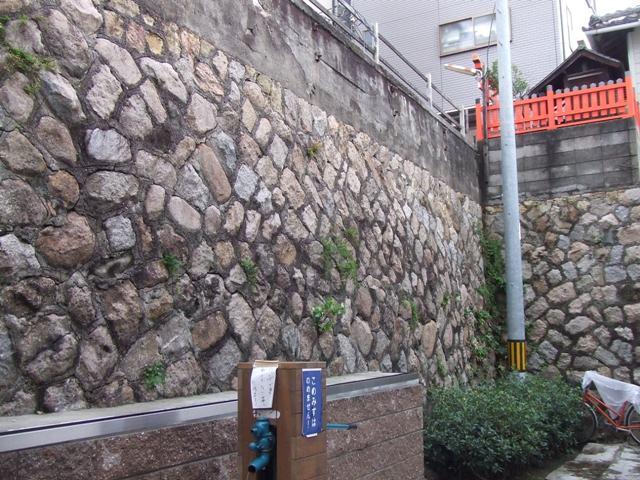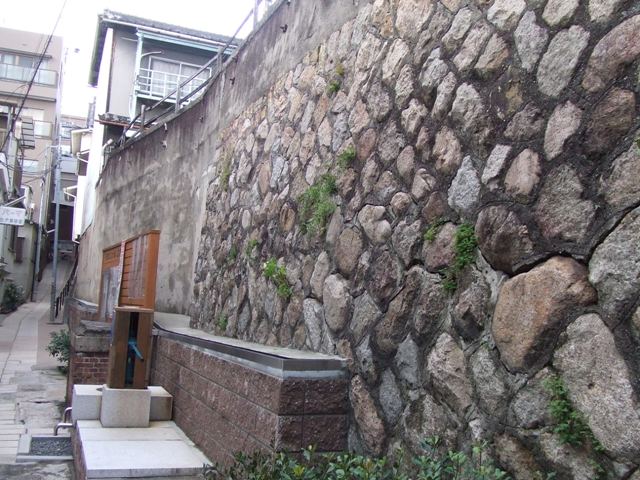 Karahori area is on
Uemachi Plateau
. There are many steep slopes like this.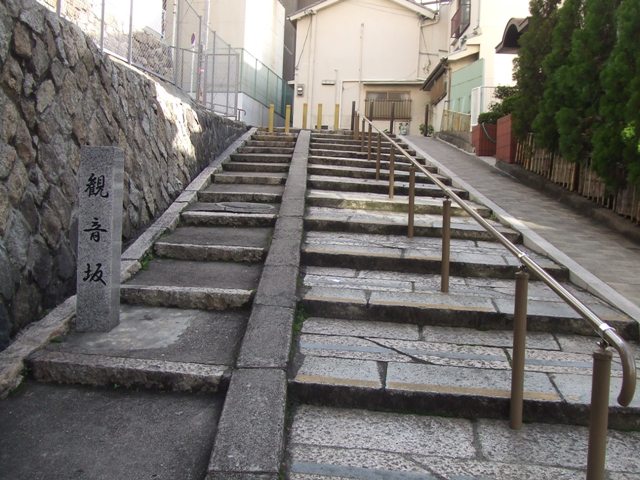 Old architecture and the remained alleys makes me feel slip back to the old days.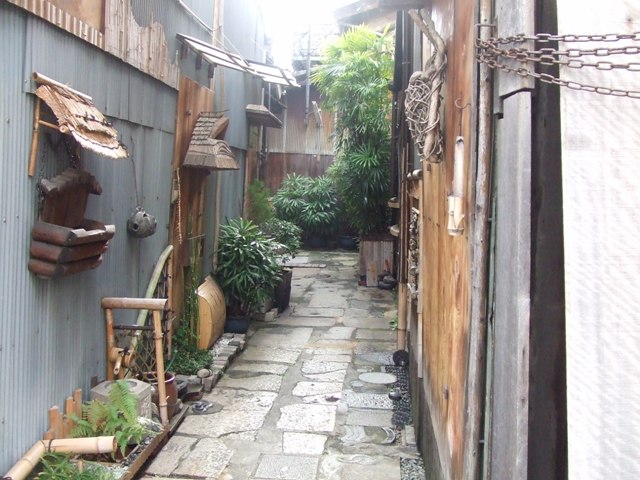 Karahori Shopping Arcade is now famous nationwide because of the popular daily TV drama, "
Teppan
". It appears while the opening theme is playing.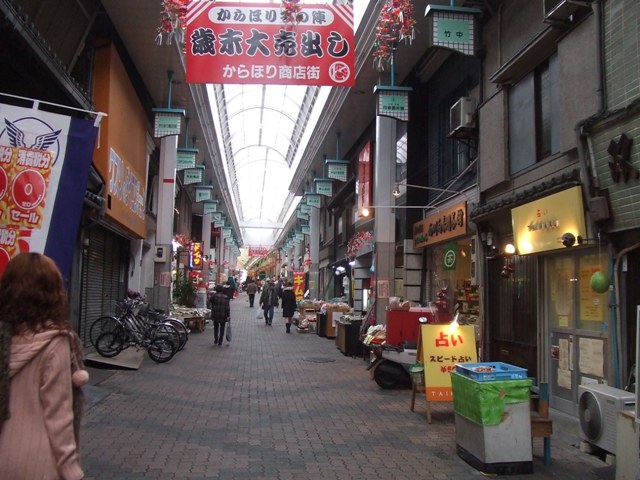 Karahori is located in central part of Osaka. Since this area was not damaged by American Air Force during World War II so much unlike other areas in Osaka, there are many old houses are remained. The old atmosphere and new sense are merged together, and it makes this town a popular spot.
Last month, I went to a Japanese restaurant "En" with a group of people. This restaurant is on Kumano Road.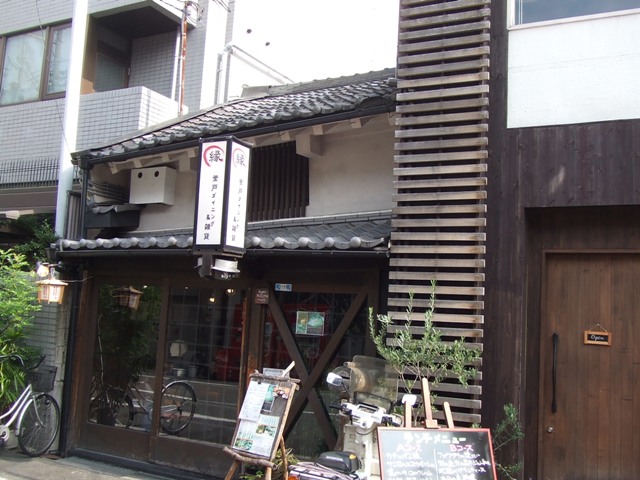 Fish sashimi as appetizer,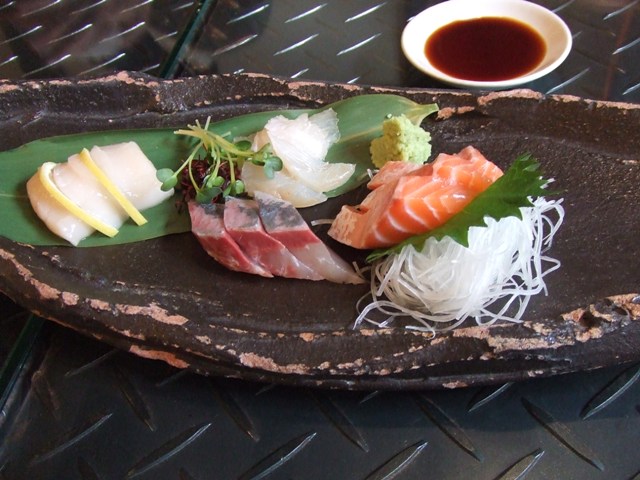 Lunch Combo.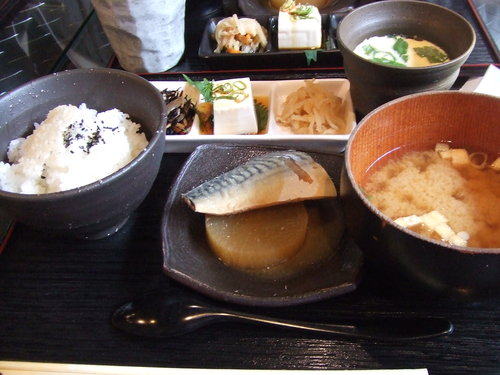 Last week, I went to a casual French restaurant, "Karahori-Tei"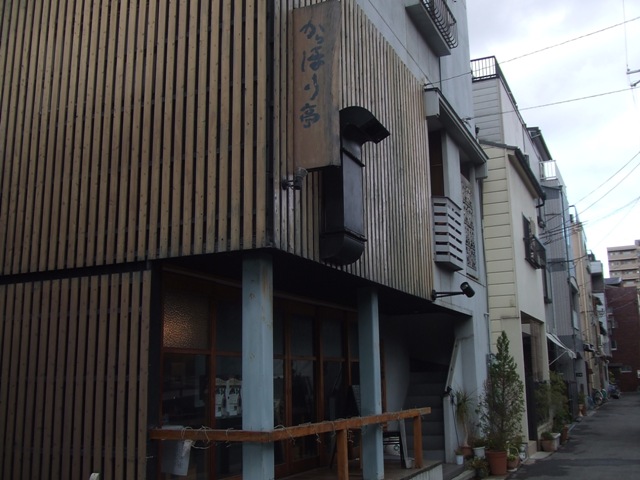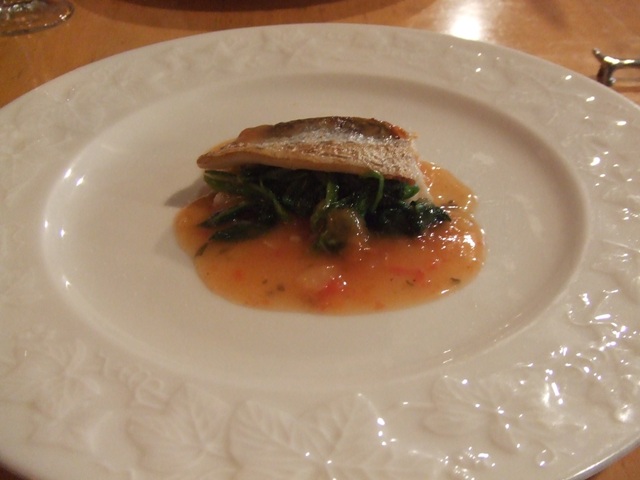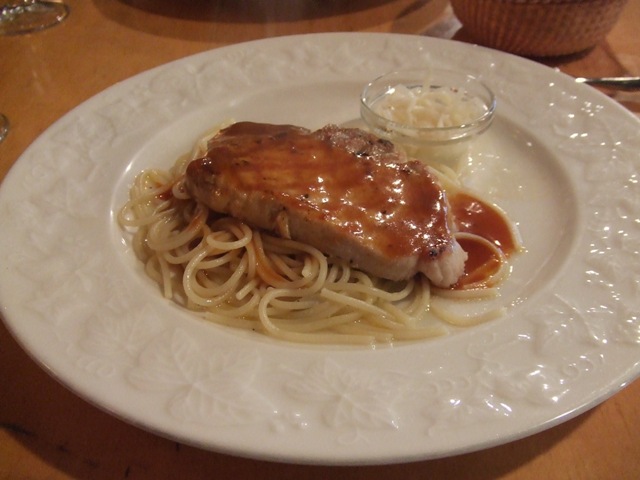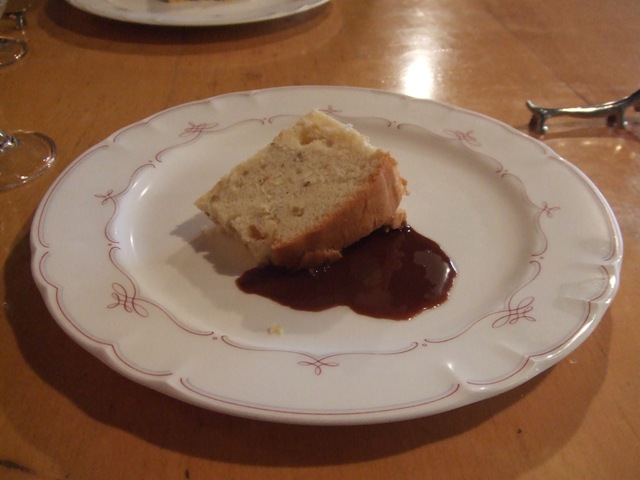 Both restaurants were very good and there are a lot more good places to eat!!!
As I went to Umeda (JR Osaka Station area), I walked down Midosuji Avenue toward Yodoyabashi on the way back.
There are a lot of illumination lights right now.
This is Osaka City Hall in Nakanoshima.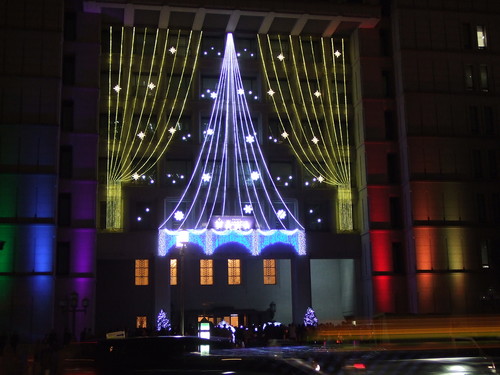 There is
a big illumination festival
around Nakanoshima Island, and I found it crowded.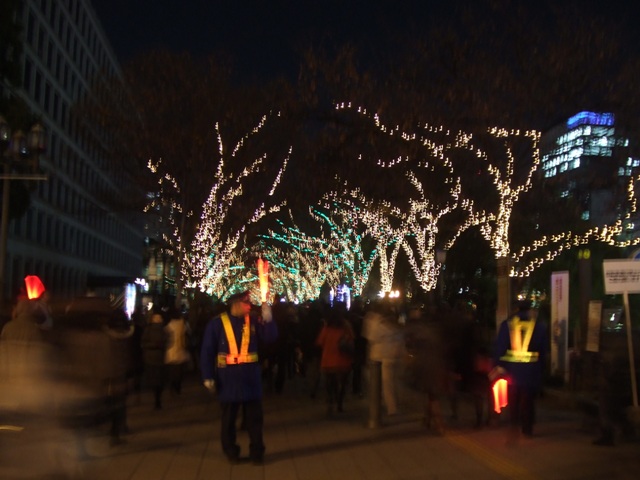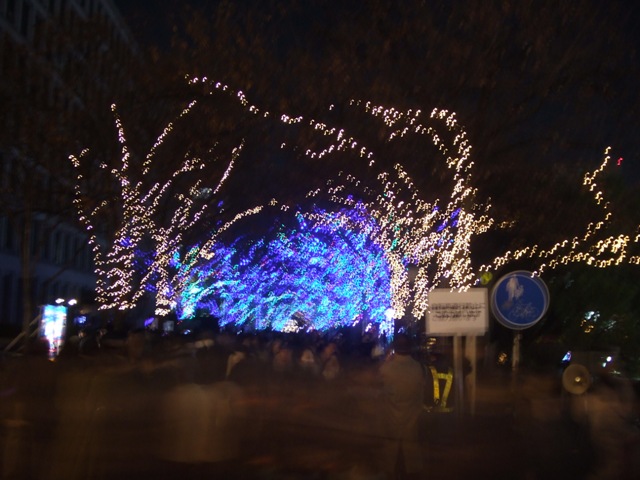 Here is the front of "Yodoyabashi odona", a fashionable building.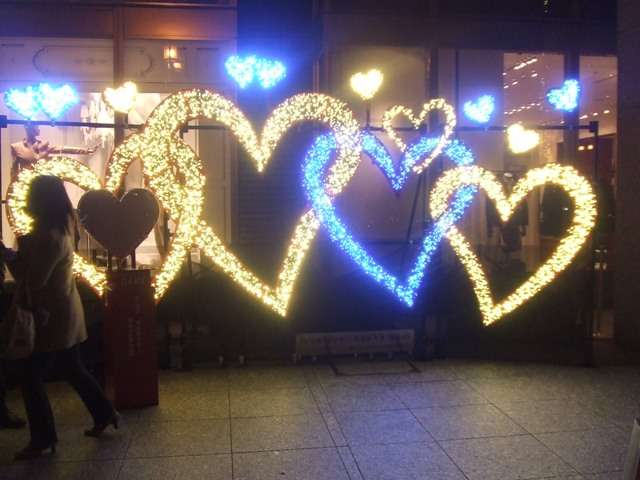 Last year, when I saw the illumination of Midosuji Avenue, I thought these straight poles of lights were ugly.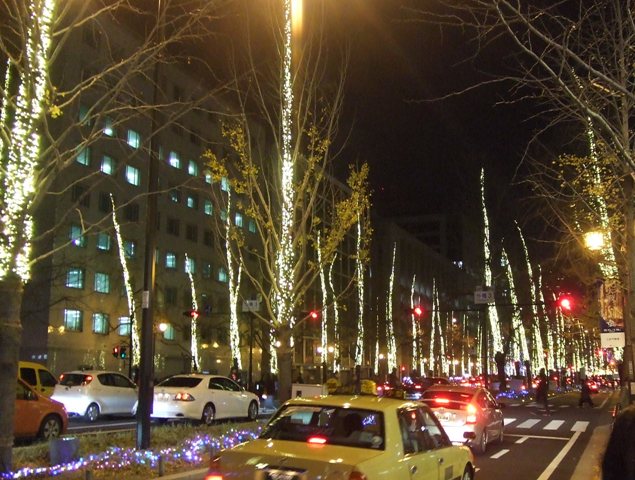 I still think they are ugly.
I like this kind of illumination. There lights are on the boughs of the trees.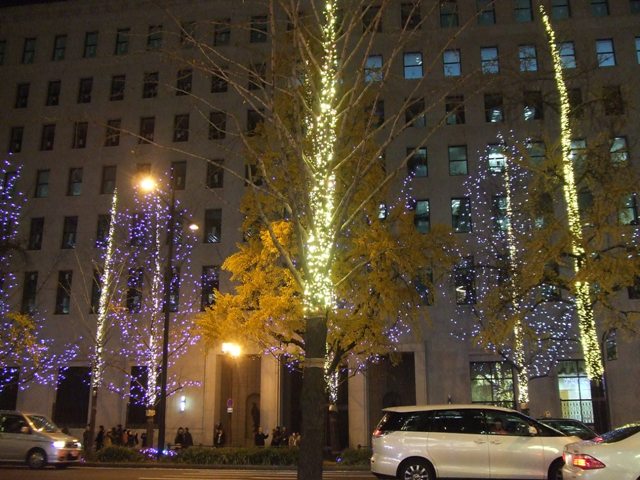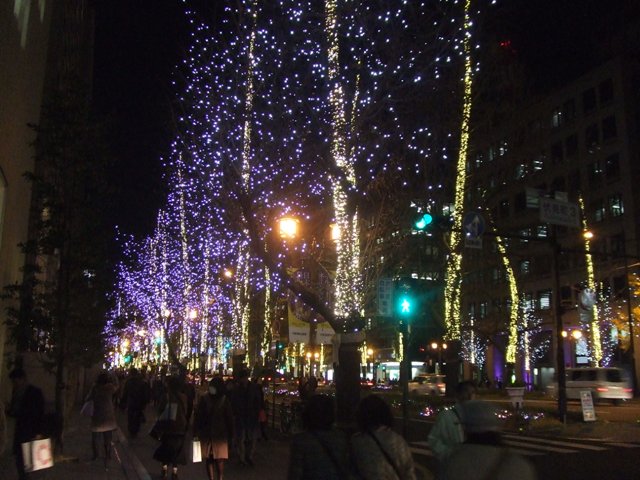 But one of my acquaintances said, when she was driving down Midosuji Avenue, these lights were spectacular and extremely beautiful.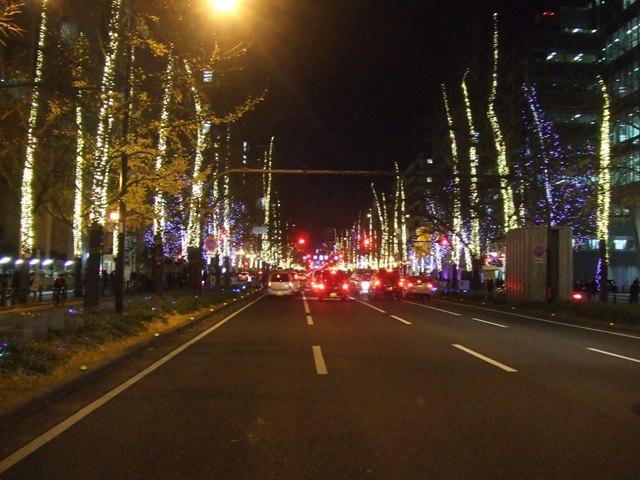 Yeah, maybe. I will try sometime.
Architecture of early 20th century in Nakanoshima, when Osaka was thriving, and when Osaka was called "Dai Osaka", which means Big Osaka.
European style buildings and bridges can be seen….like the ones along the Seine in Paris?????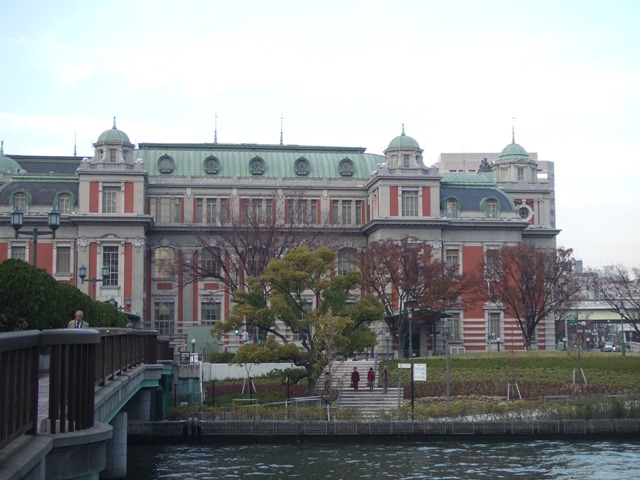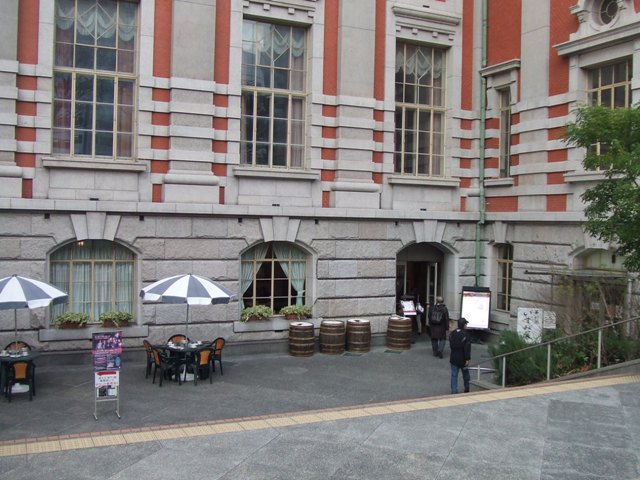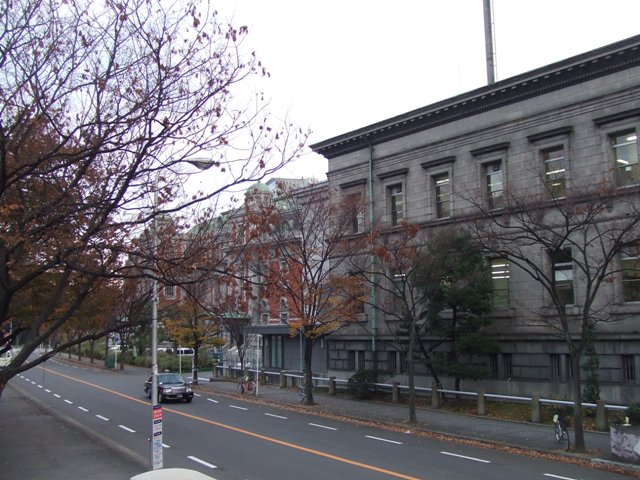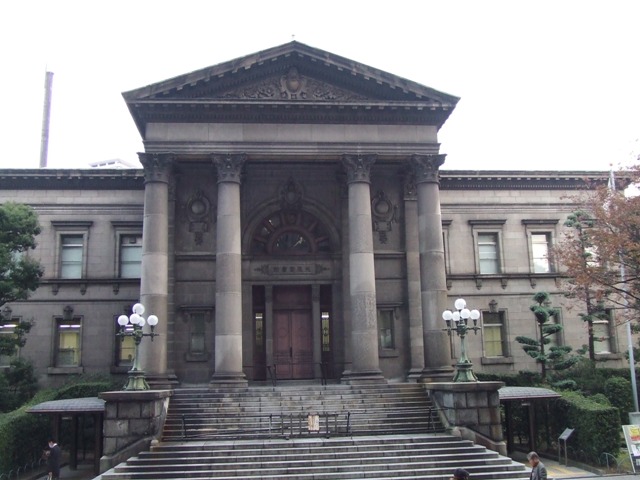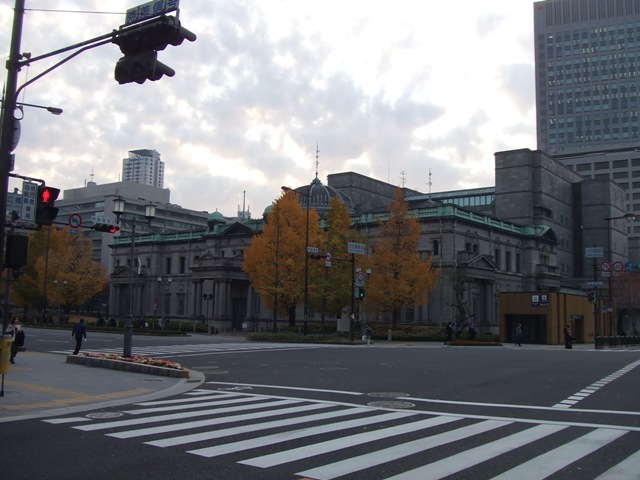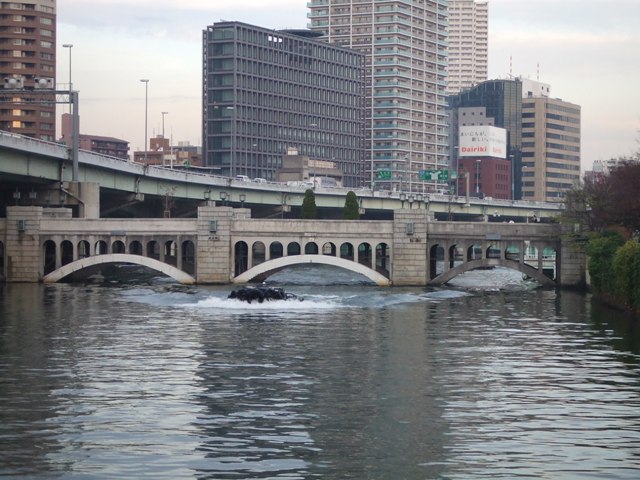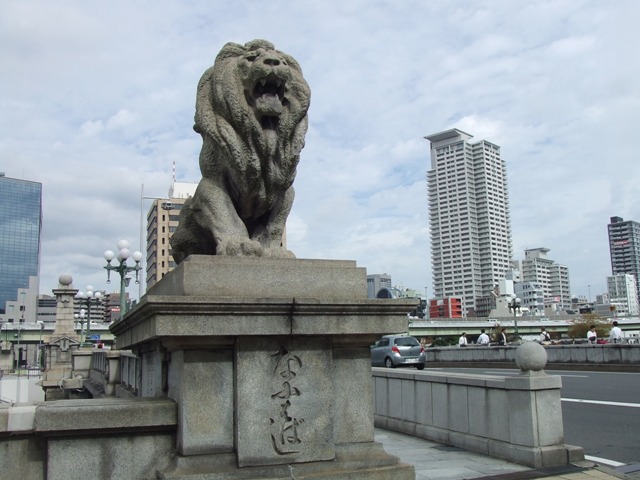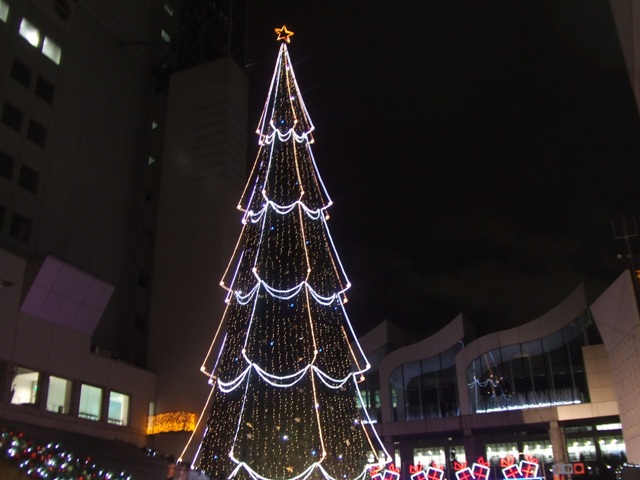 German Christmas Market, Doitsu Kurisumasu Maaketto in Japanese sound, is being held just outside of
Umeda Sky Building
. This Christmas market is held annually.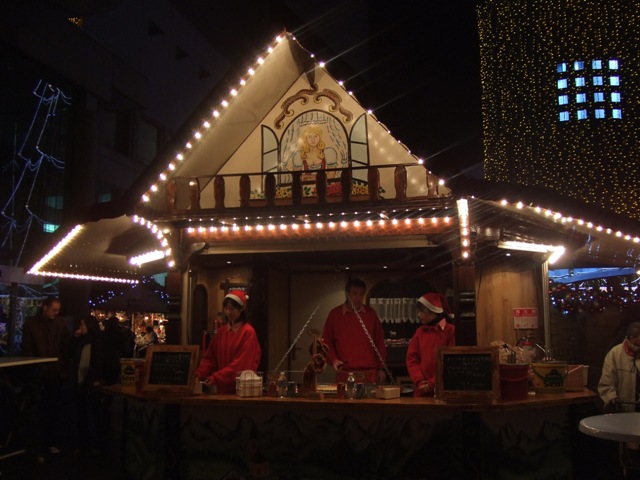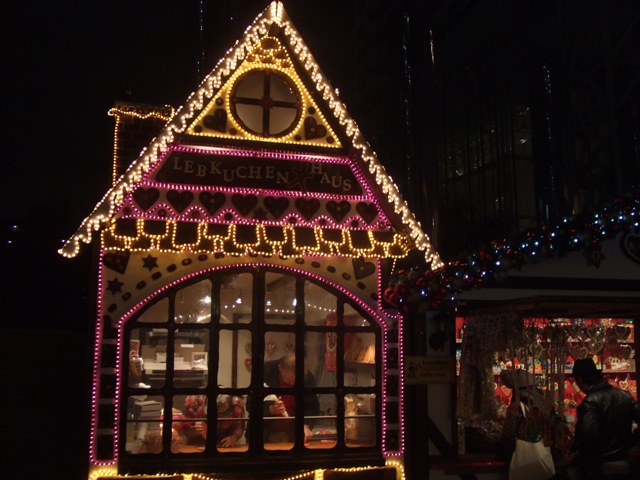 You can see craftsmen from Germany.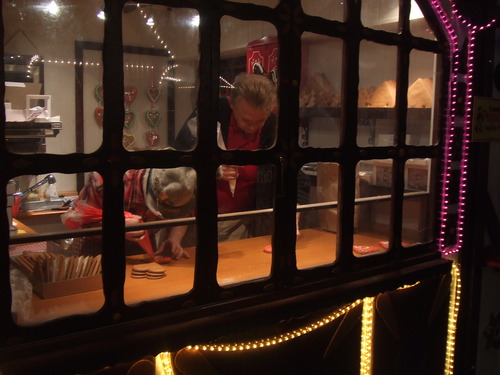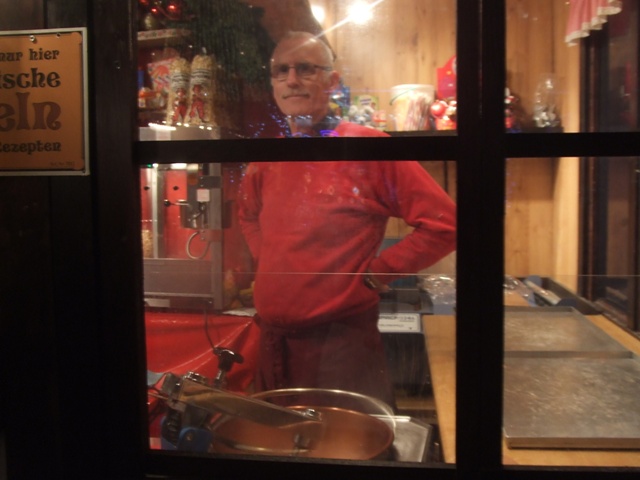 Santa Clause is playing the harp.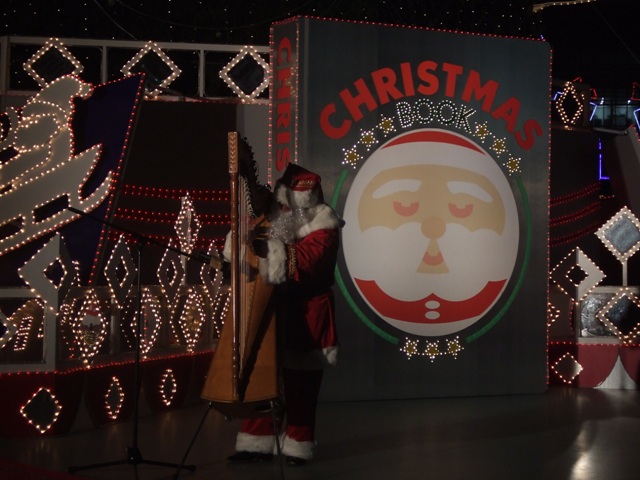 You can buy products from overseas.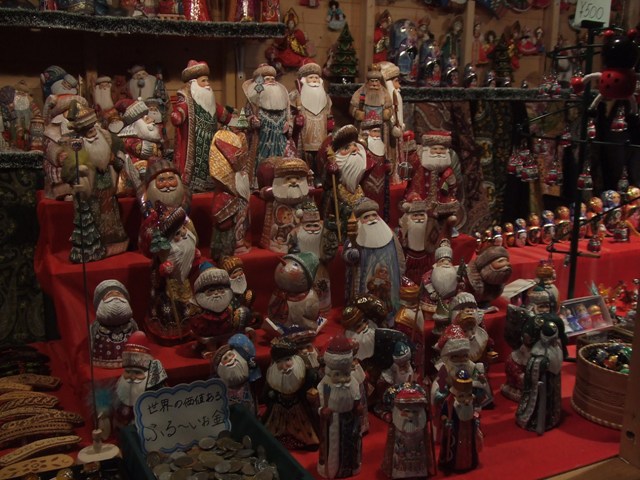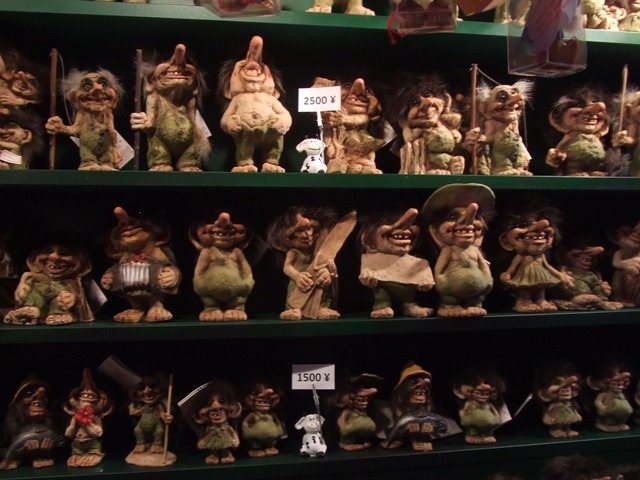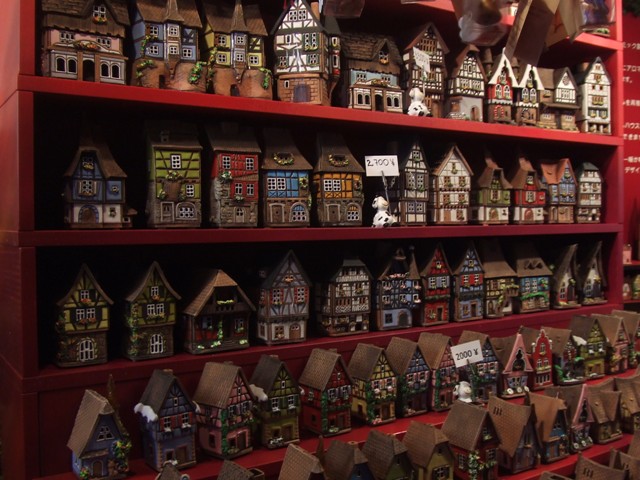 In the stable,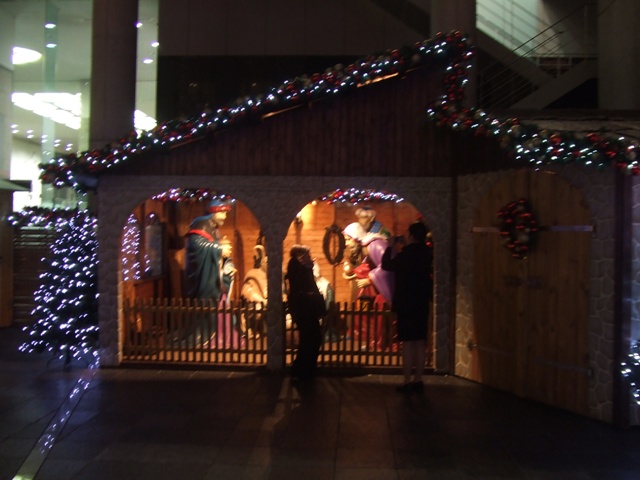 you can see the Nativity.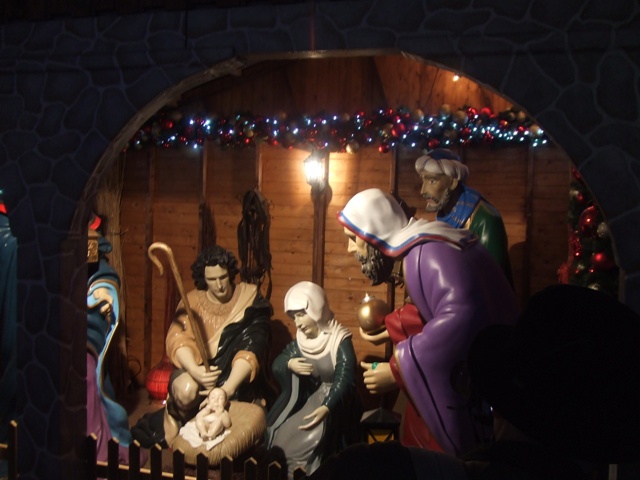 Why do Japanese like Christmas so much, even though most Japanese are not Christians?
I happened to find a very interesting book, a bilingual book of Japanese and English.
It says Japan is a Christian country, and it explains why.
If you live in Japan, you can order one through amazon.co.jp.
[イラスト新版]聖書の国・日本 (5次元文庫)
ケン・ジョセフ・シニア&ケン・ジョセフ・ジュニア
徳間書店 2010-04-08
売り上げランキング : 11657
Amazonで詳しく見る
by
G-Tools
In Kitahama – Semba area, downtown Osaka, there are quite a few old buildings are remained, and there are two distinctive old Japanese buildings surrounded by high-rise buildings.
One is Aishu Kindergarten.
This kindergarten was founded in 1880, and it has been a public kindergarten, run by Osaka City.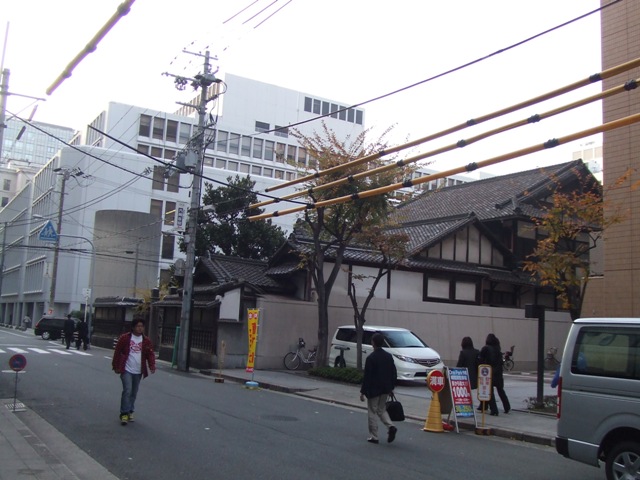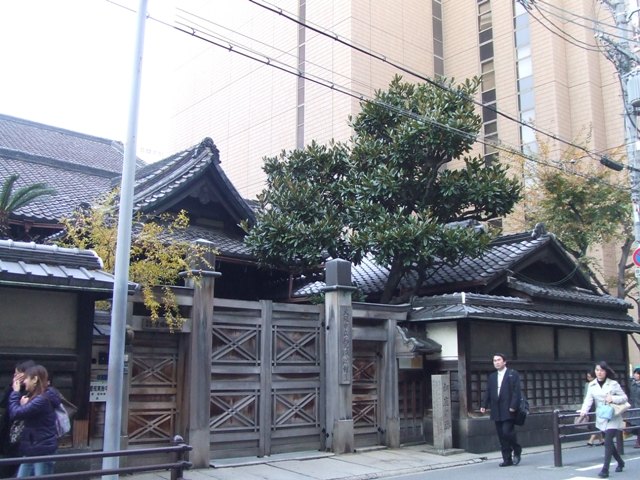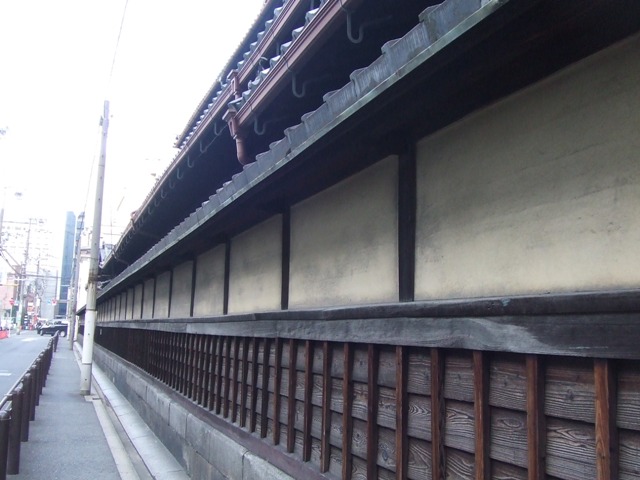 The other building is Tekijuku. A physician, Ogata Koan established the school, "Tekijuku" in 1838 to teach western medicine. It cultivated a lot of notable people who dedicated for the development of Japan from the end of Edo Period to Meiji Era. One of the students was Fukuzawa Yukichi, a founder of Keio University in Tokyo, and a face on 10,000 yen bill.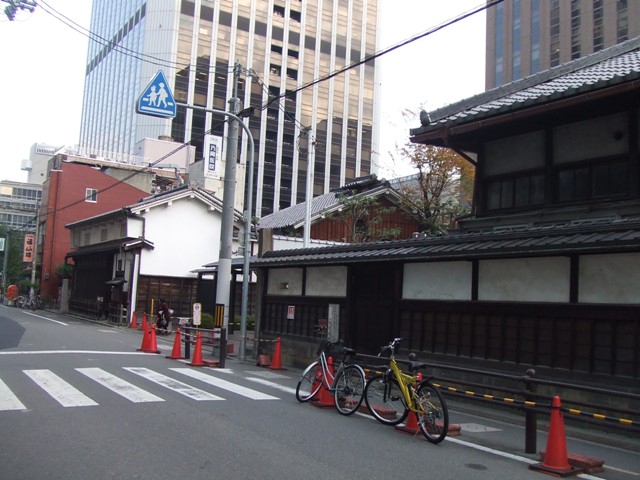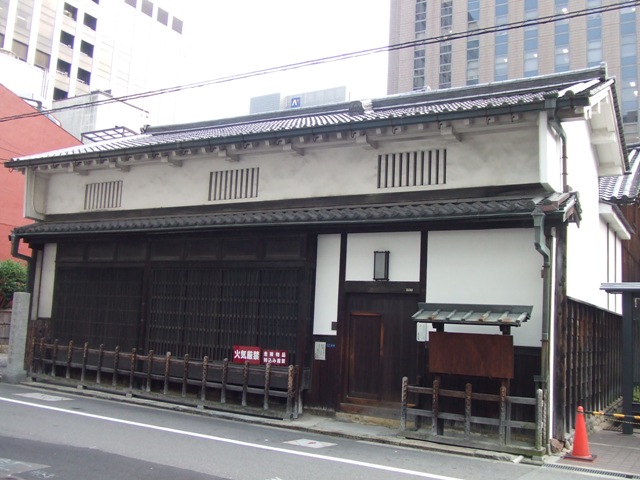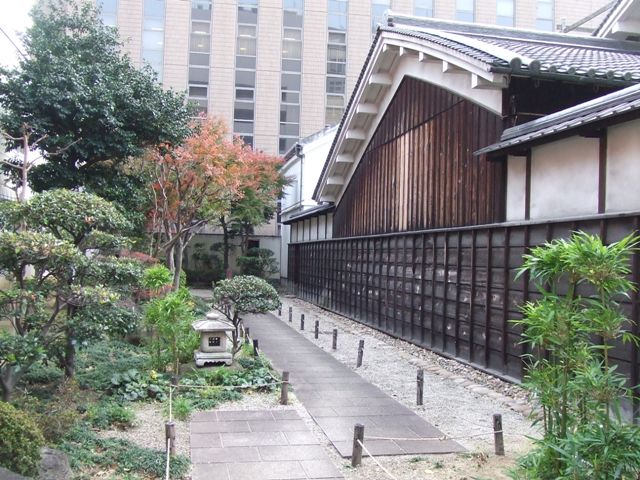 Tekijuku is closed until March next year for maintenance. Otherwise you can see inside.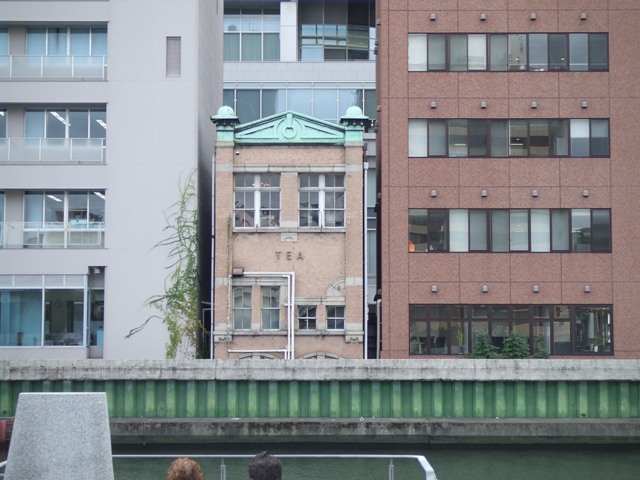 He is courageous.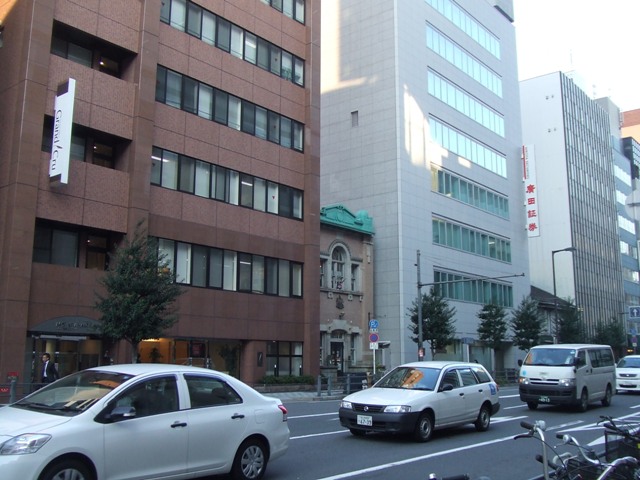 No matter what happened, he has never changed his will.
No matter who tried to destroy him, he has never surrendered.
He has never been lured by big amout of money, and he has never given in.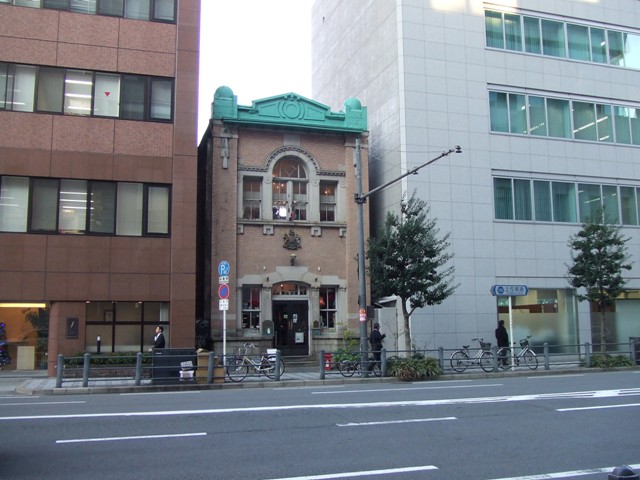 He is "Kitahama Retro Building" (Our pronunciation is Kitahama retoro birudingu).
This building was originally a property of stock brokers, built in 1912.
Now it is an English tea room.
There is a sweets shop on the first floor.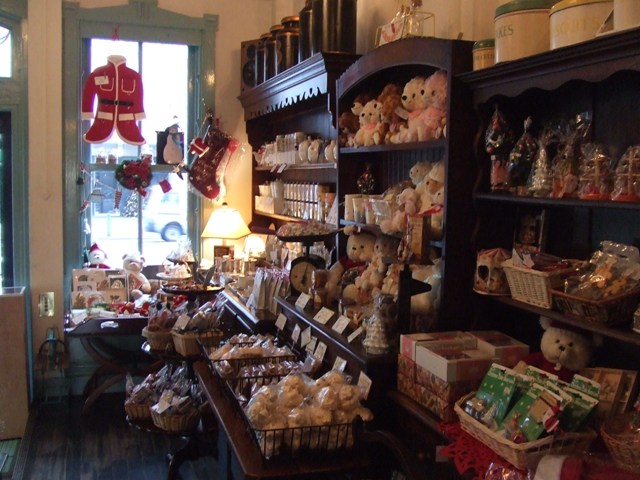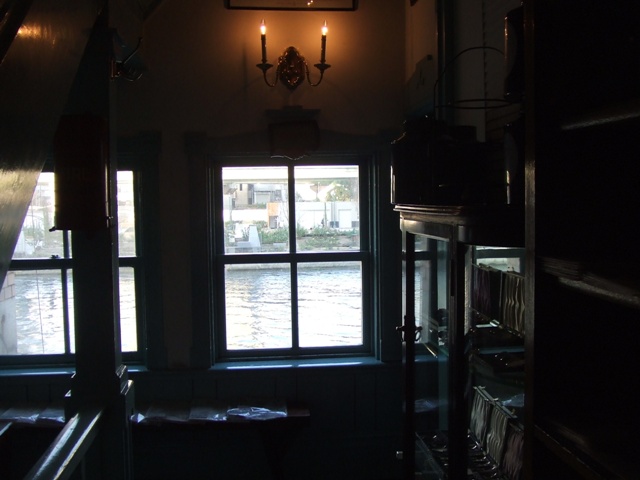 On the second floor, there is a tea room.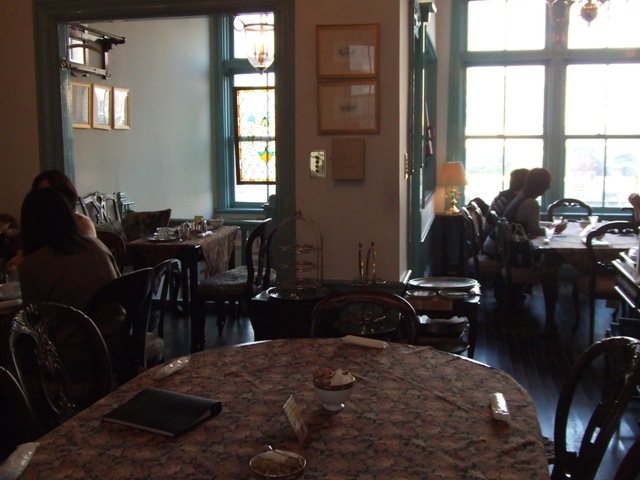 Girls and women in Osaka like this kind of place.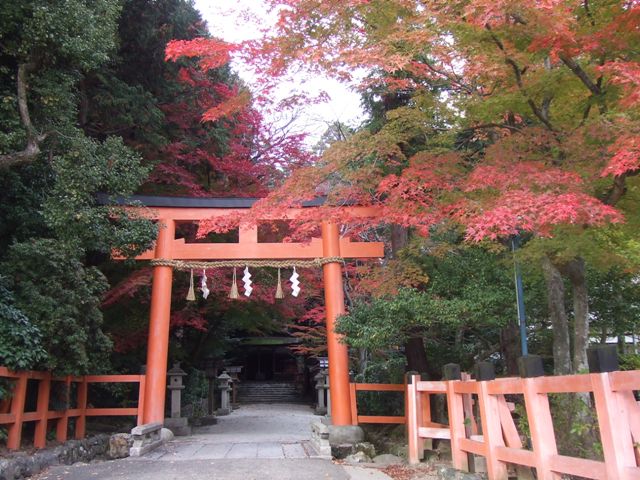 Ohta Jinja (Shrine) is now like a branch shrine of Kamigamo Shrine.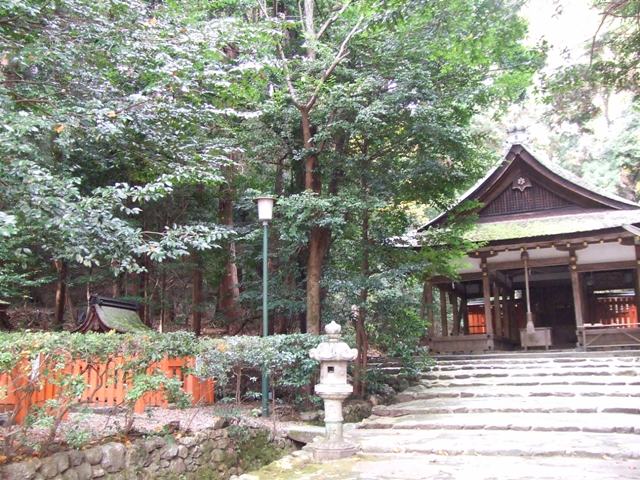 It is not sure when it was started, but it is sure that Ohta Shrine is older than Kamigamo Shrine.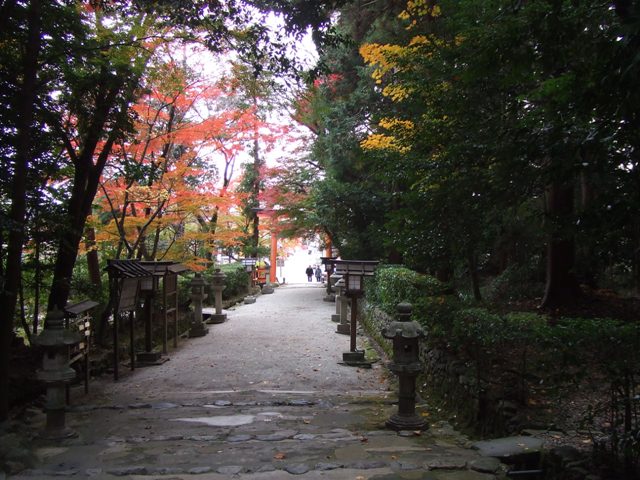 I like a small shrine where it is not crowded, like this shrine.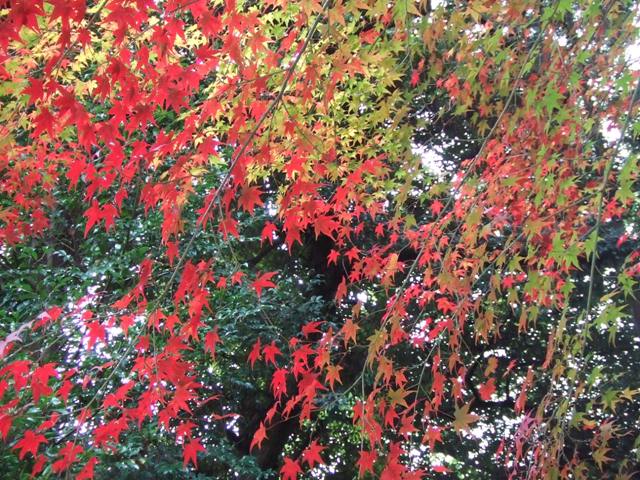 There is a famous iris field. It must be beautiful in late spring.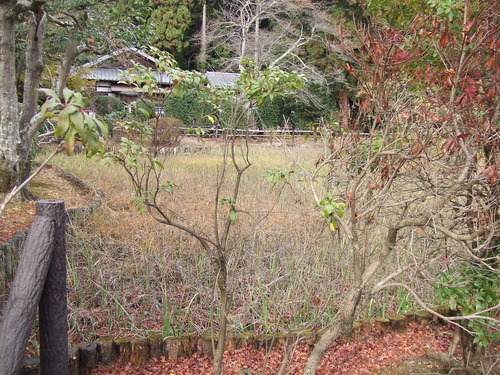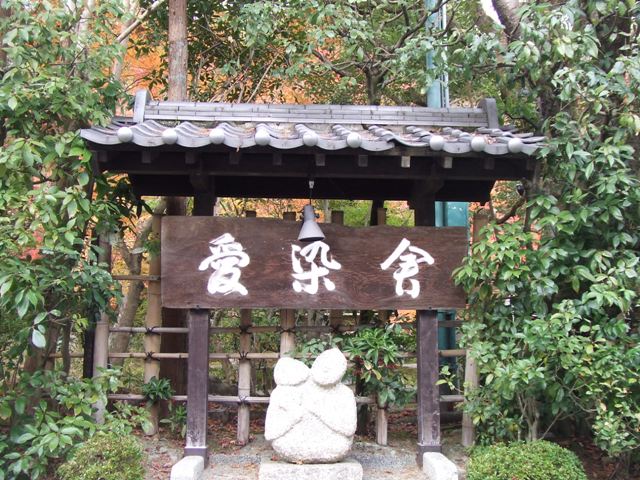 Azekura is an Italian restaurant in Kamigamo.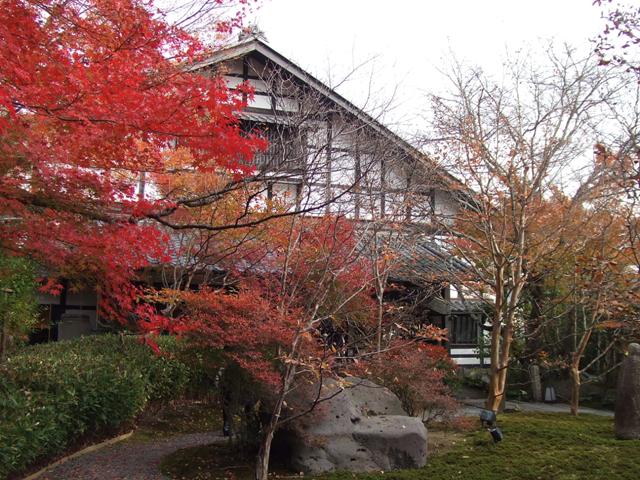 This building used to be a sake brewery. It has a sugidama, a bowl made of cedar leaves, which announces newly-made sake is in store.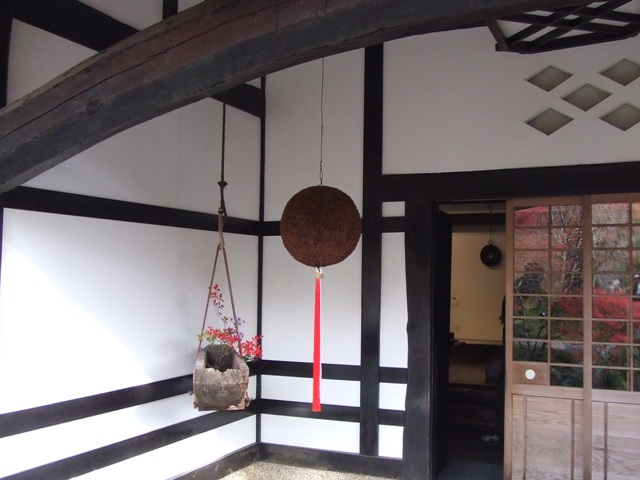 We didn't have lunch here but they were kind enough to let us walk around their garden.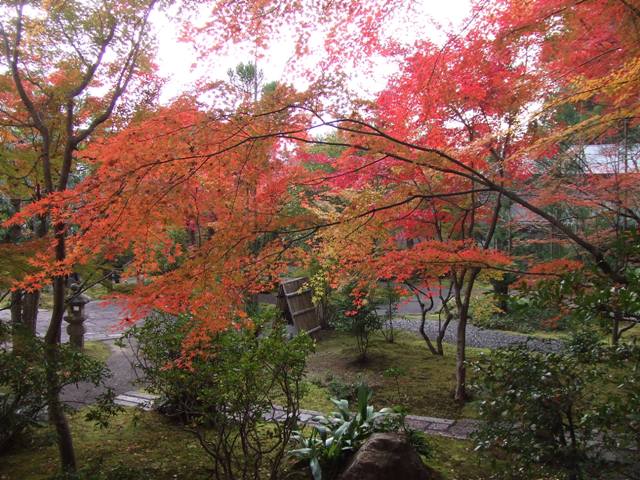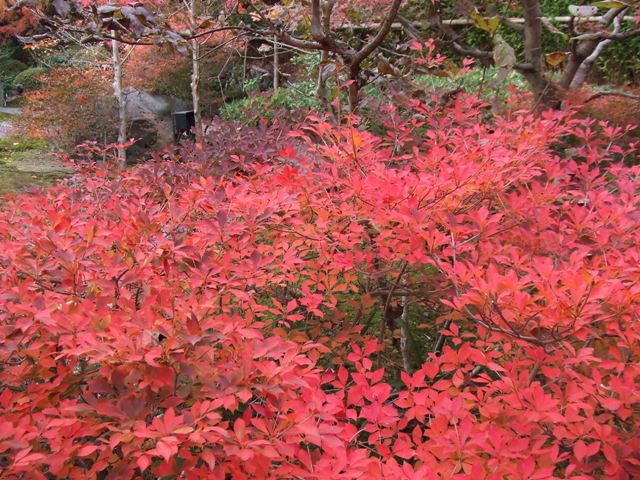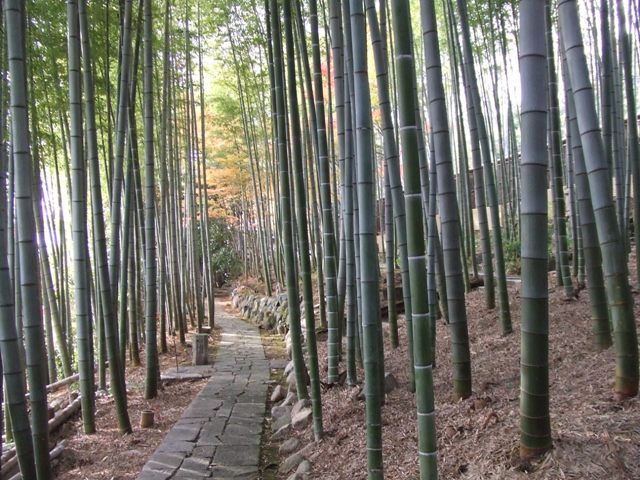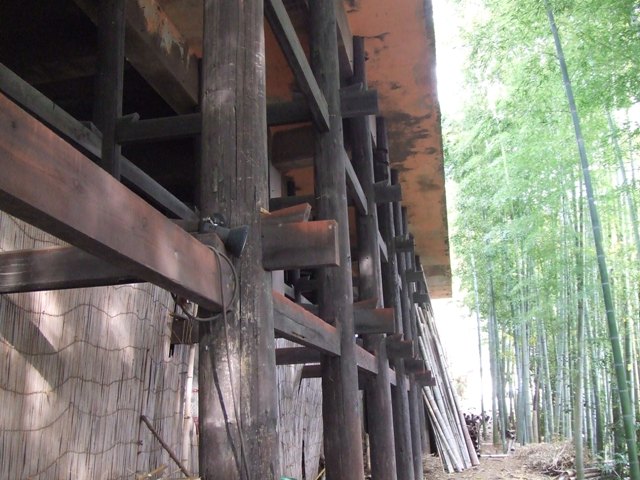 On this stage, there is a bungalow.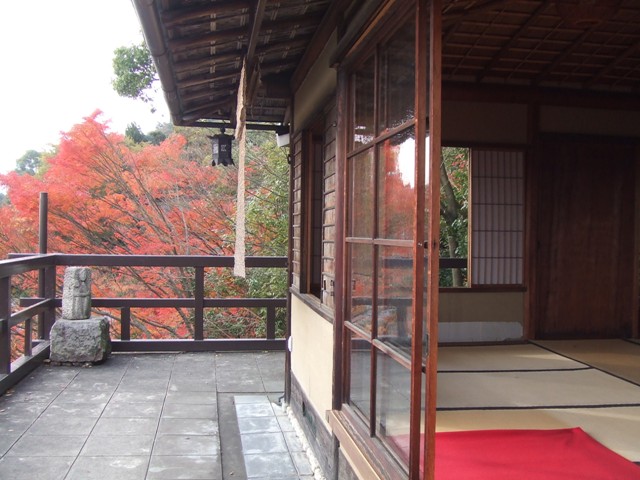 It has a nice view of Kamigamo.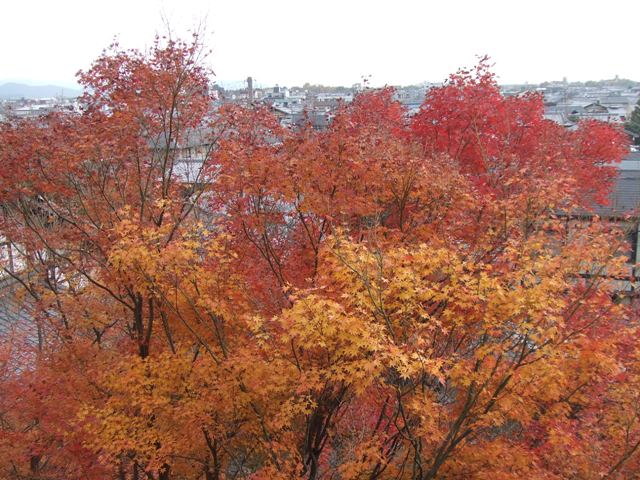 They have another old Japanese house, which is used mainly for wedding receptions.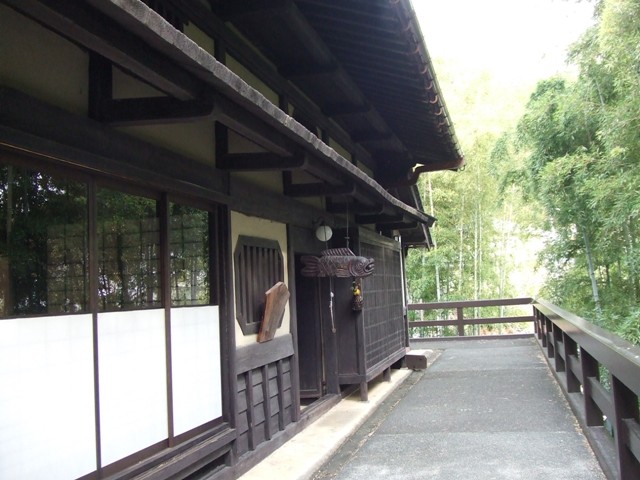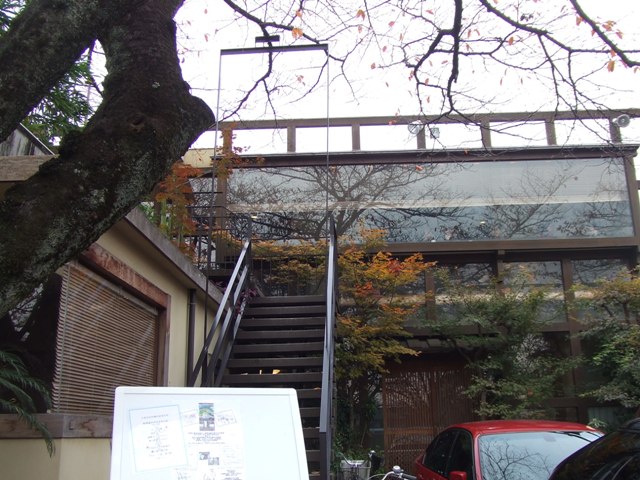 A friend of mine and I had lunch at a restaurant,
Kirakira Hikaru
. It is located beside Kamo River, and you can enjoy the view from the second floor.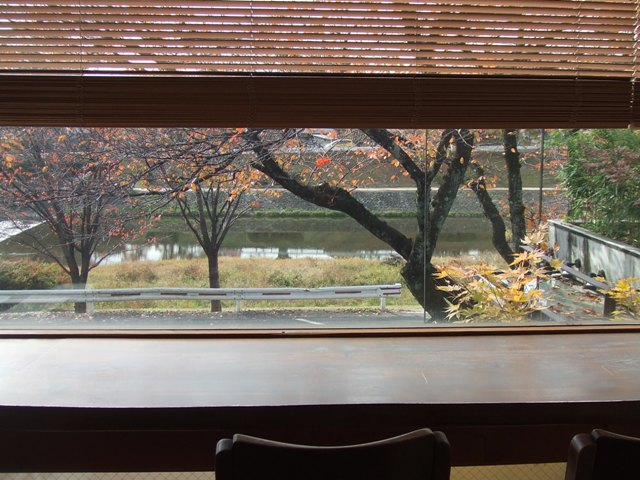 Started with appetizer,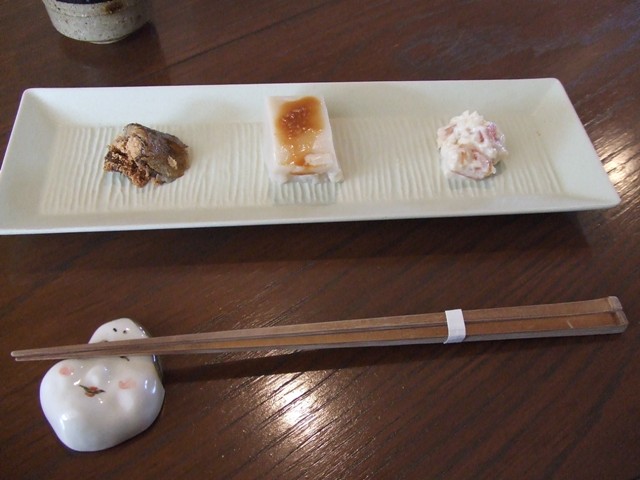 Three kinds of sashimi,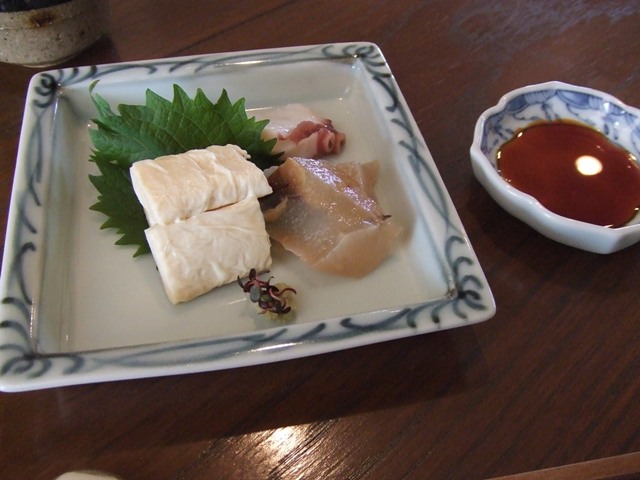 Tofu (yudofu), fish, and shiitake mashroom in a bowl,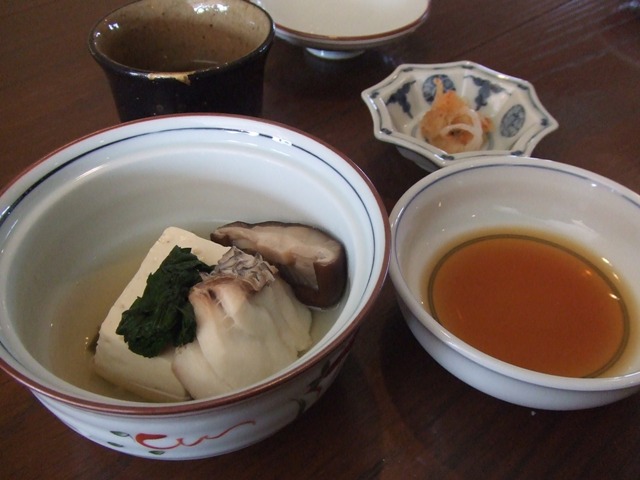 Tempura, my favorite.
Rice was also served.
Coffee was served after the meal.