Osaka Governor Hashimoto asked people to donate for illumination in Midosuji Avenue, called "Osaka Illumination". Since the economy in Osaka is very bad, he says he wants Osaka and the people in Osaka to be brighten up by the illumination of the main street of Osaka, Midosuji Avenue during the winter time.
But look at these pictures!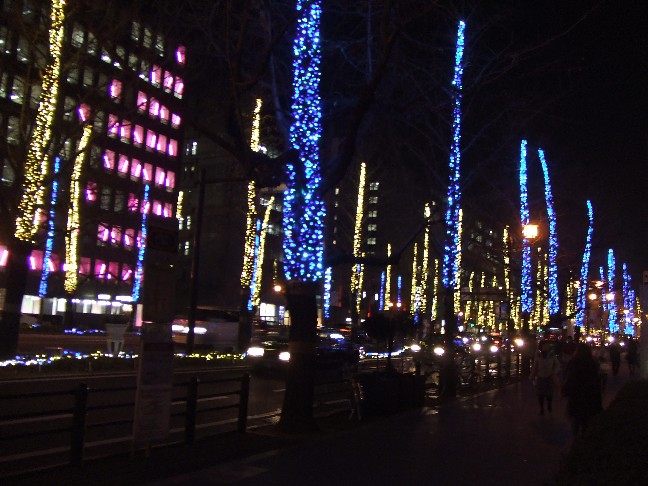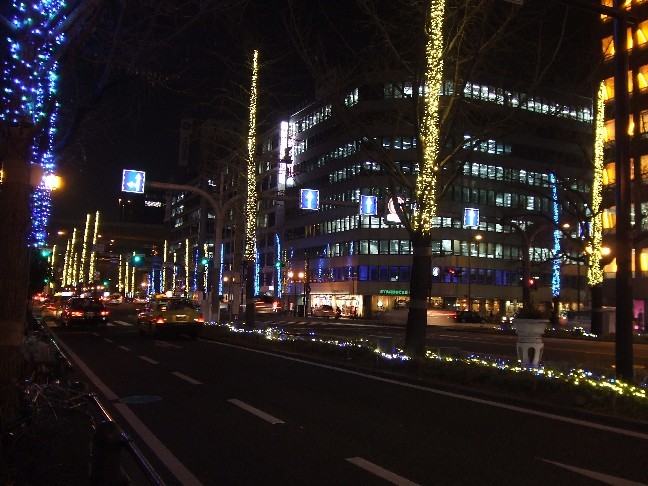 Ugly.
I don't oppose the idea, but the design is terrible! There are just bunch of straight lines. I want more decent style of illumination for trees from next year.
There is an old sake brewery called
Okamura Honke
in Toyosato-cho. It was founded in 1854, and they started to make sake for Hikone-han, Ii Family in Edo Era.
Having good quality of water and good quality of rice in Toyosato-cho, They have made good quality of sake. If you make a reservation, they can give you a tour, of course, in Japanese.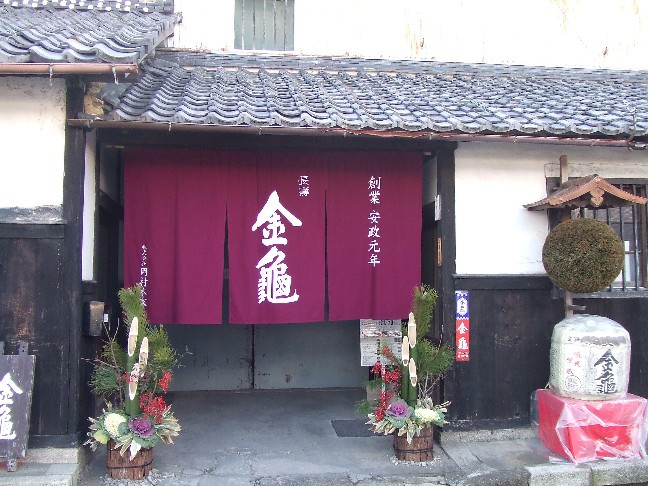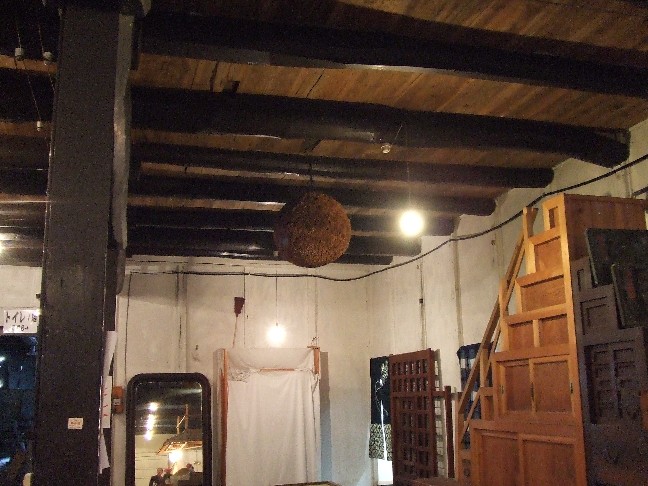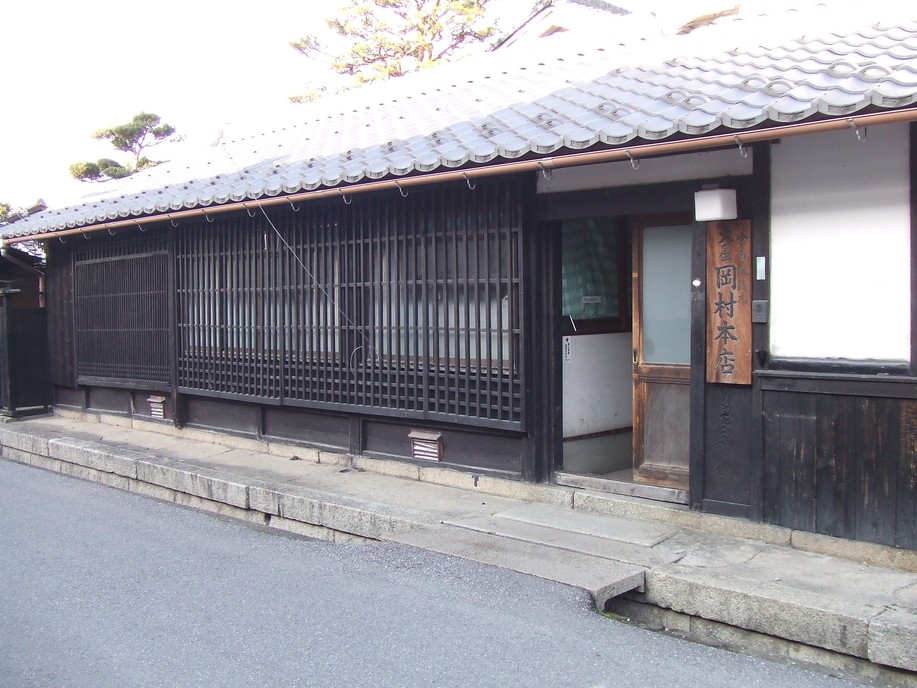 This building used to be a library.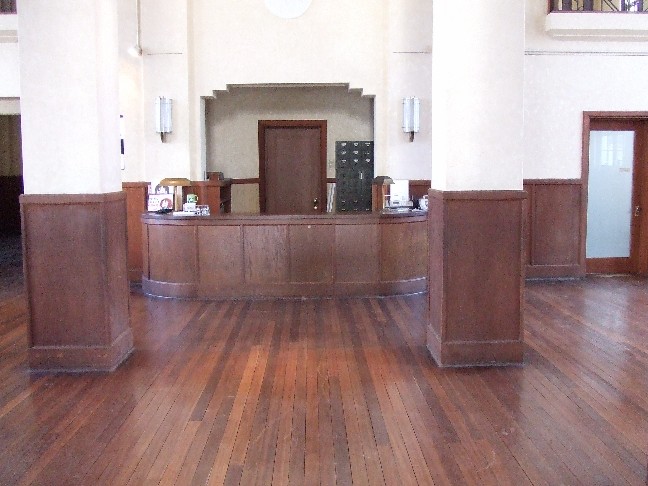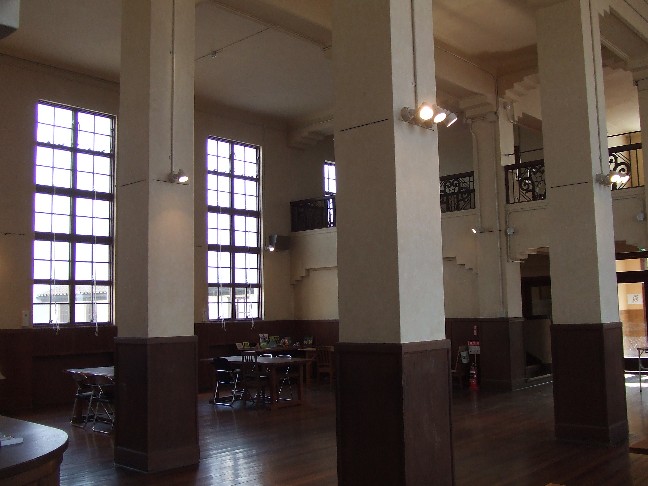 There is a tablet of Chubei Ito on the wall. He is a founder of Itochu Corporation and Marubeni Coporation, who was born in Toyosato-cho in 1842 and grew up in this town. A part of his mansion is still remains, although it is not a mansion anymore.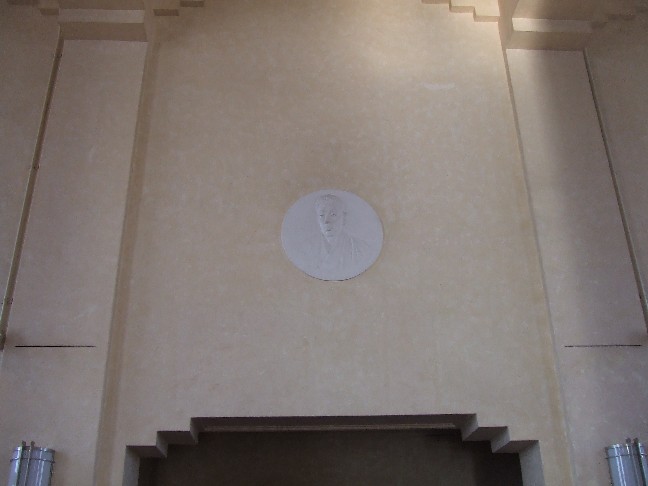 On the corner of this old library, I found "K-ON!" stuff.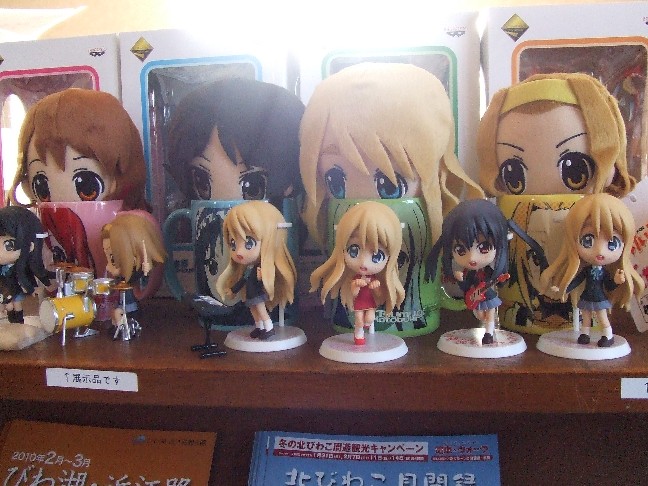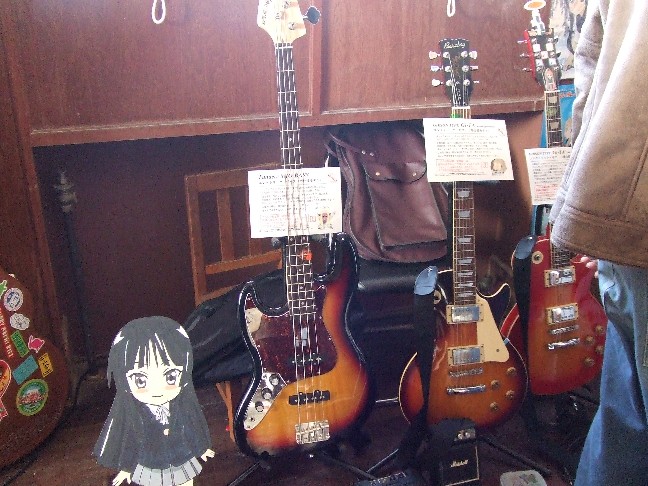 The auditorium of Toyosato Elementary School is a theater rather than an auditorium. From the back, there is a gentle slope downward toward the stage.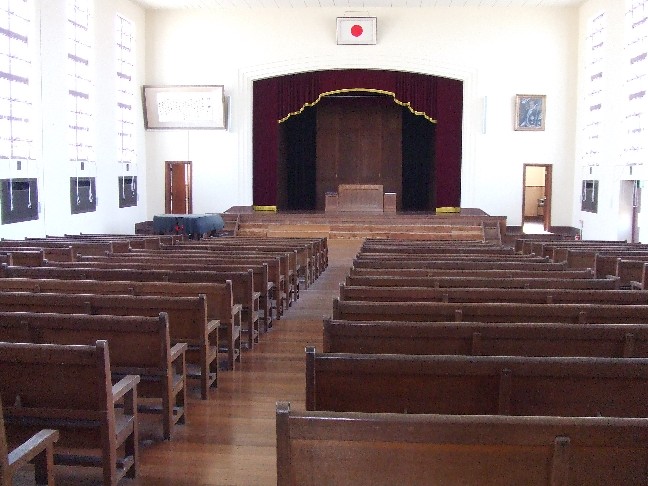 There is even a mezzanine.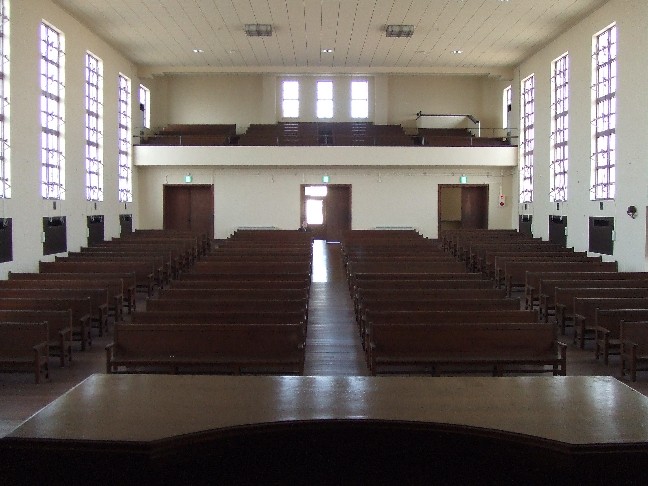 You can experience one of Aesop's Fables "The Hare and the Tortoise" in Toyosato Elementary School.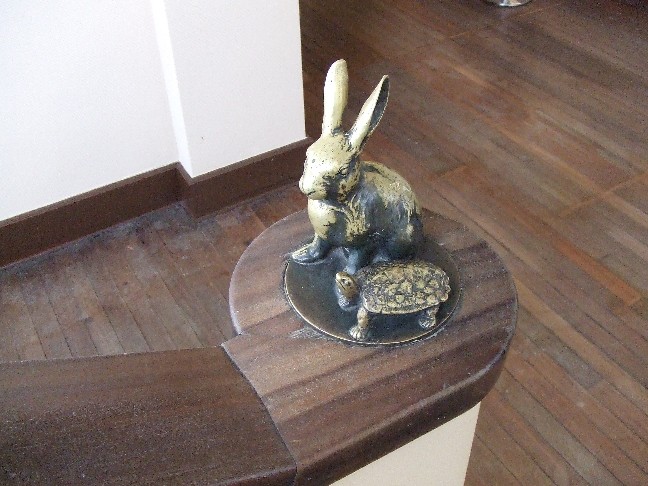 A hare and a tortoise decided to race.
Of course, the hare can run fast, and the tortoise is slow.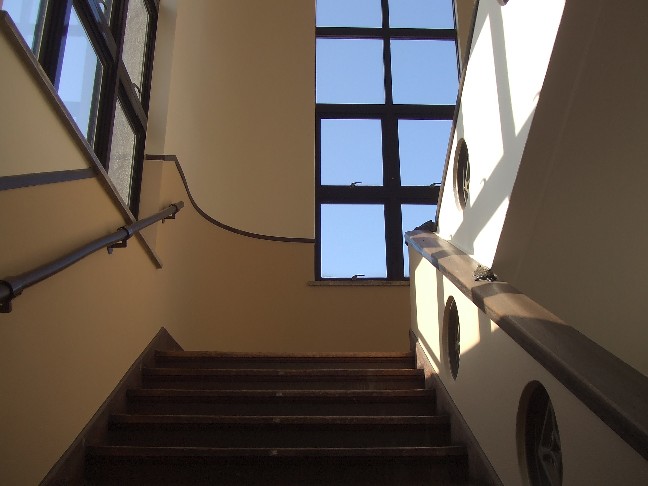 The hare was so much ahead of the tortoise, that he decided to rest.
While the hare was resting, the tortoise outstripped the hare.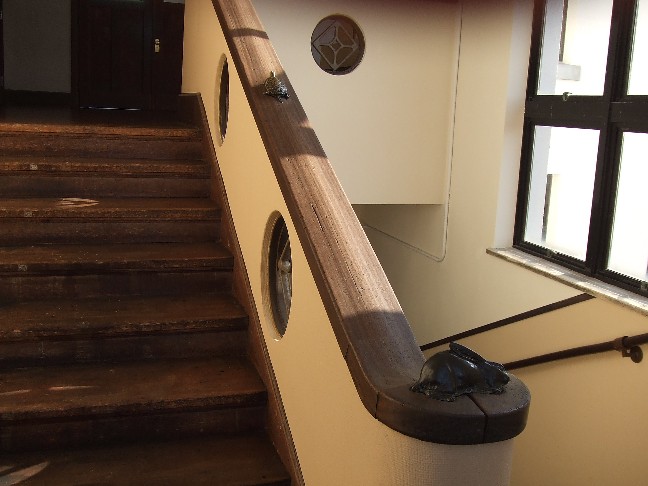 Look who won! It was the tortoise. The proud tortoise is on the top!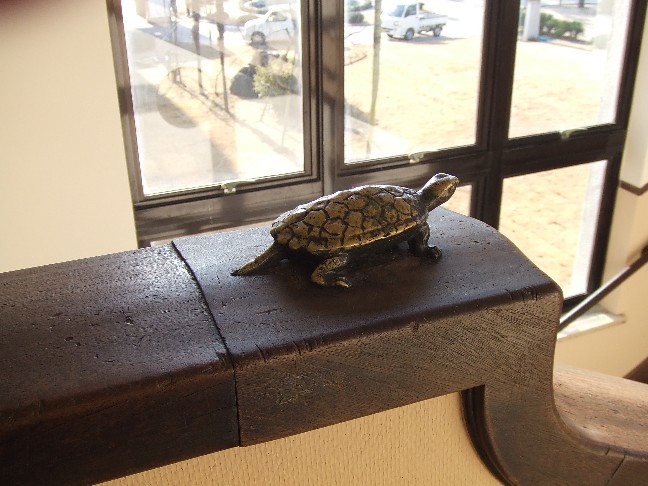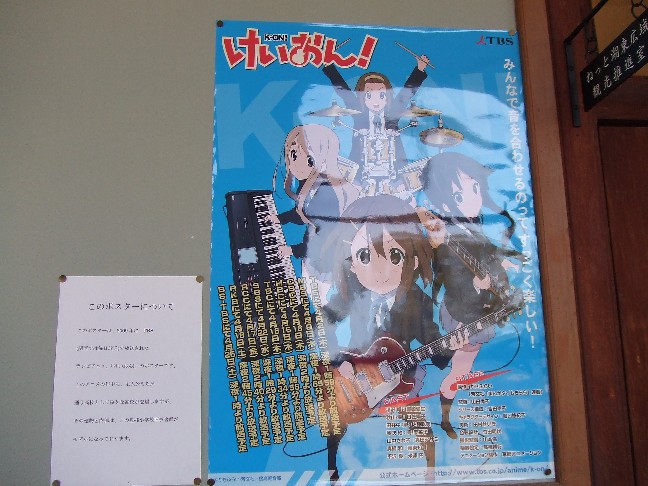 Until I went to Toyosato Elementary School this time, I had not known anything about "K-ON!" (kei on).
It is the Anime about four high school girls who belong to "Kei-on" club. "Kei-on" "Kei" means light, not heavy. "On" is the abbreviated form of "Ongaku" which means music.
So "Keiongaku" or "Kei-on" means light music literally. In other words, unlike brass band or orchestra clubs, a pop music band with the guitar, the base, the keyboard, and the drums is light, not heavy. 
A "Kei-ongaku Club" exists in many high schools and is often called "Kei-On"
If you have ever seen the anime, "K-ON!", you will recognize this building structure. Sakura High School in K-ON is exactly like Toyosato Elementary School!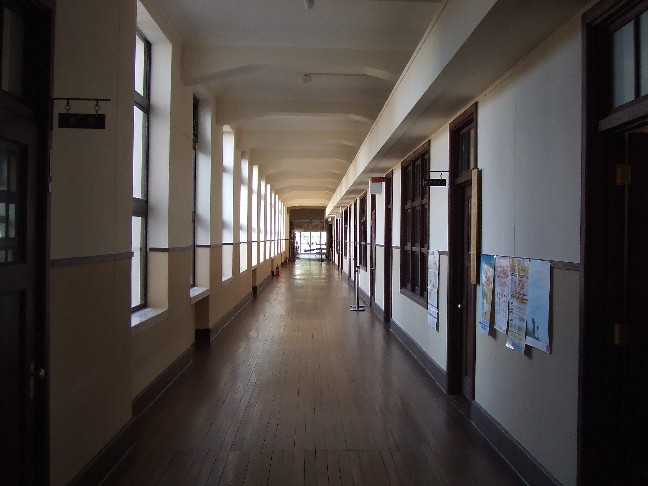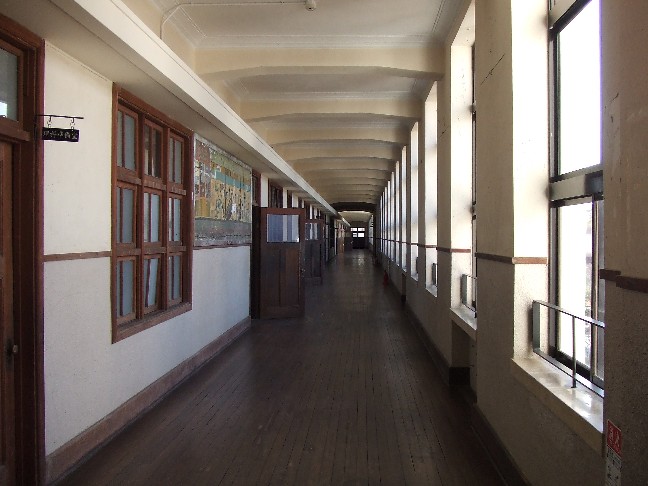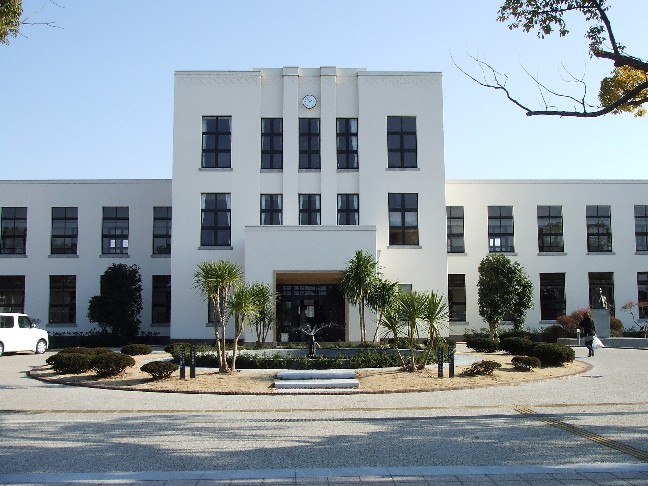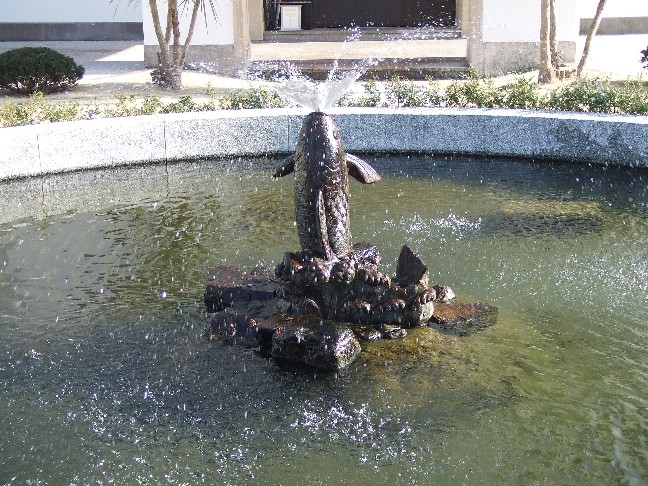 A few years ago, Toyosato Elementary School became very famous nationwide, because the mayor at that time tried to demolish this beautiful building. It was a big news and a lot of criticism toward the mayor were discussed.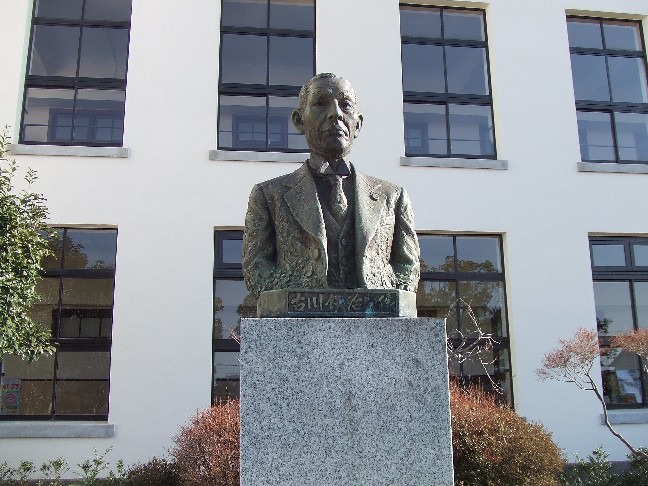 Tetsujiro Furukawa (above), a manager of Itochu Corporation at that time donated to build this building, and was built in 1936. An American architect, William Merrell Vories designed, who also designed Daimaru Department Store in Shinsaibashi, Doshisha University in Kyoto City, Kansei Gakuin University, and many other notable western style buildings.
Fortunately, this building is well preserved now. New buildings for elementary school students were built behind it.
Now it is famous nationwide again thanks to the anime, "K-ON!".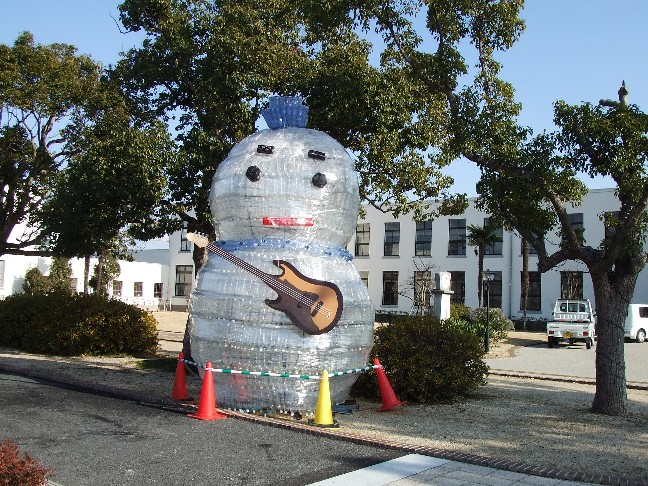 Toyosato Elementary School is located not so far from Toyosato Station. Admission free. From JR Hikone Station, take Ohmi Line. It takes 17 minutes. Ohmi line costs 400 yen one way. Very expensive, but worth taking.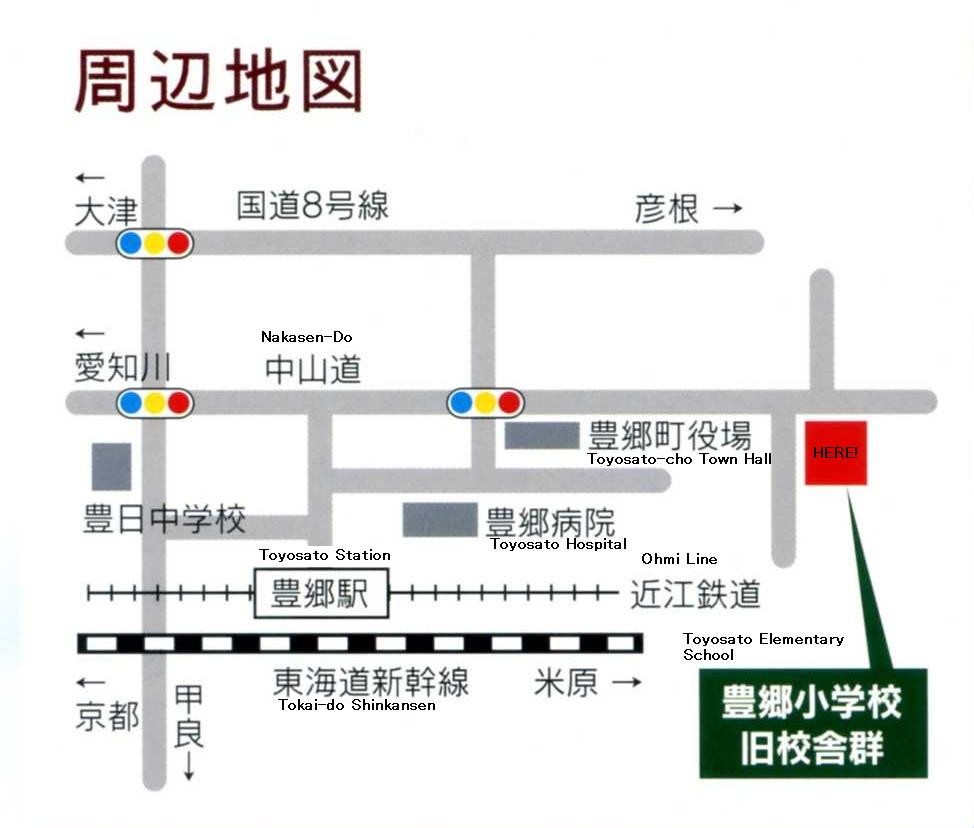 About an hour and a half drive from Osaka, there is Toyosato-cho, in Shiga Prefecture. It is the outskirts of Hikone City.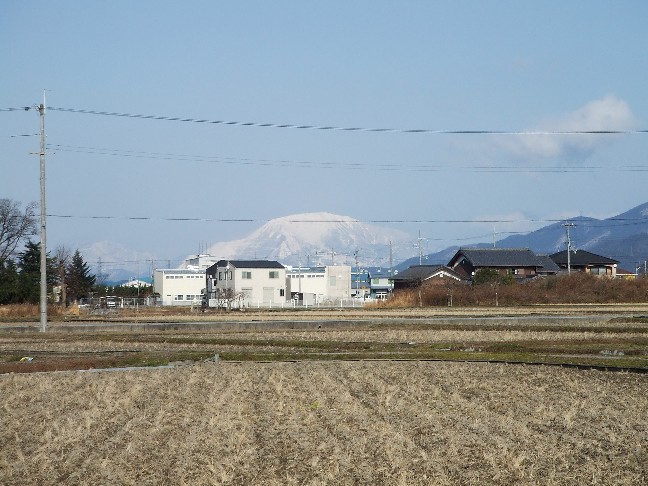 Unlike Osaka, it snows a lot around here.
You can see Mt. Ibuki, a good place for skiing. Do I ski? No, I have just been once to Kannabe, but I was not good at it.....