It's a beautiful day today! Today, November 15 is the day of Shichi-Go-San. Shichi-Go-San means 7-5-3, and children of ages of seven, five and three years old are celebrated their growth, and their future development. They go to Shrine to worship.
As you know, I often go to work going through Sumiyoshi Shrine to breathe oxygen from trees. Well, I can hardly find nature that I can enjoy in my neighborhood besides Sumiyoshi Shrine, and few other places.
There are more vendors than usual.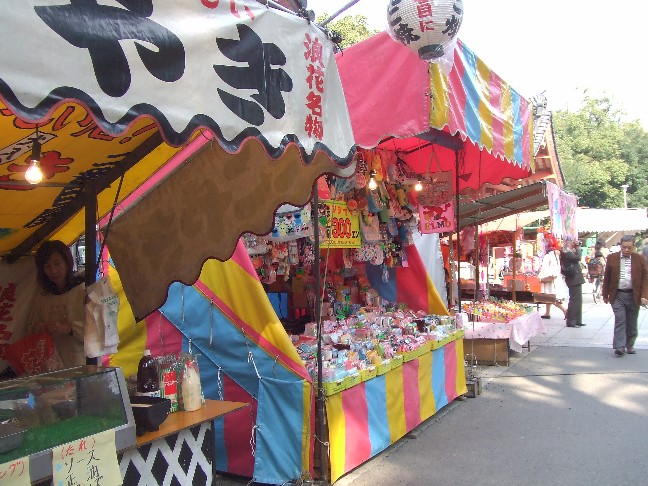 This family is with Shinto Priest.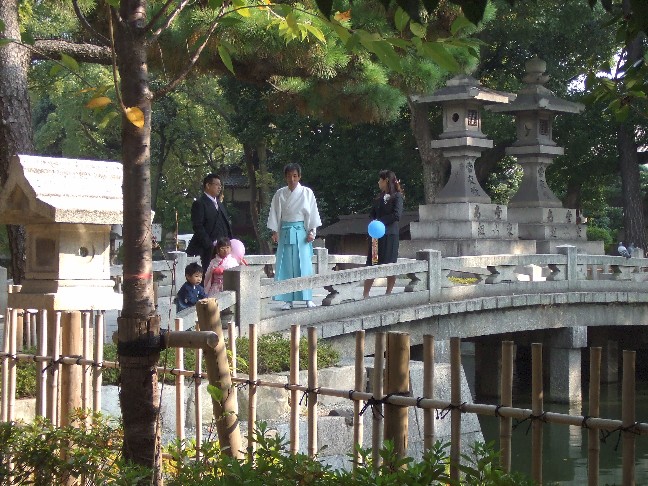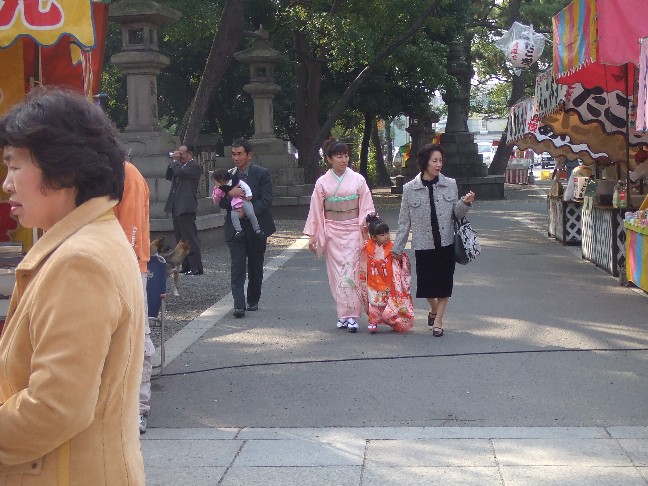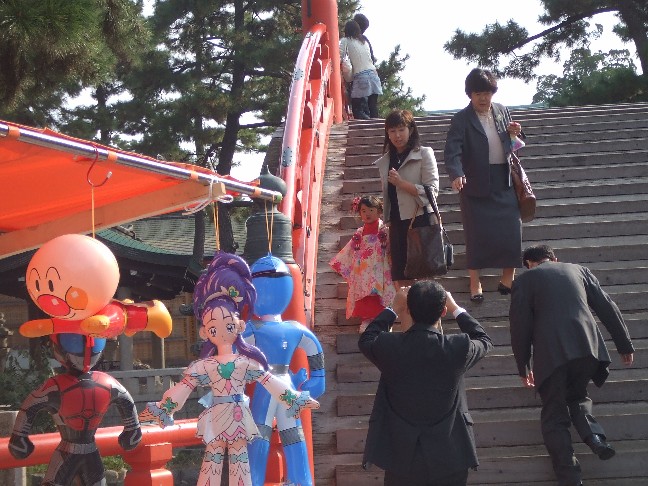 Parents like to take pictures.
Of course, they go to worship afterwards.
The Shrines are beyond this bridge, and some of the buildings here are national treasures.