Some of my friends asked me what Chirstmas is like in Japan. Well, there are few Christians in Japan, so there should not be so many Christmas lights. But in the center of the city, there are many Christmas lights mainly for commercial reason. Not as many as in the U.S. or Europe, though.
On west side of Osaka Station.... it seemed there's no Christmas lights....
Inside of Hilton Plaza West, you can see.....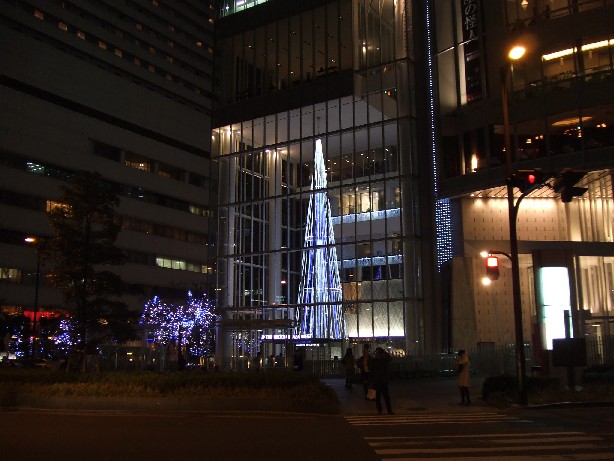 Next to Hilton Plaza West, there is a theater....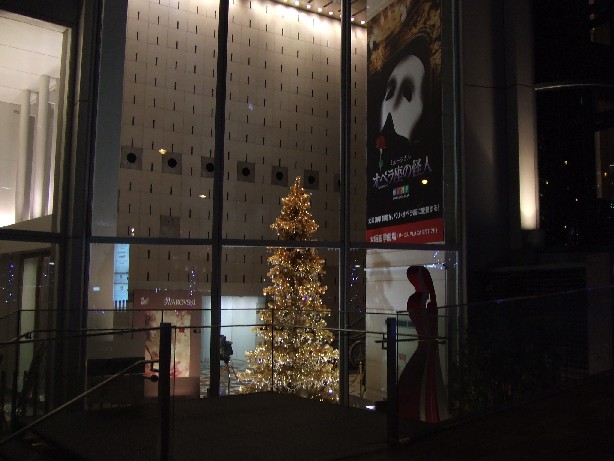 In Namba Parks....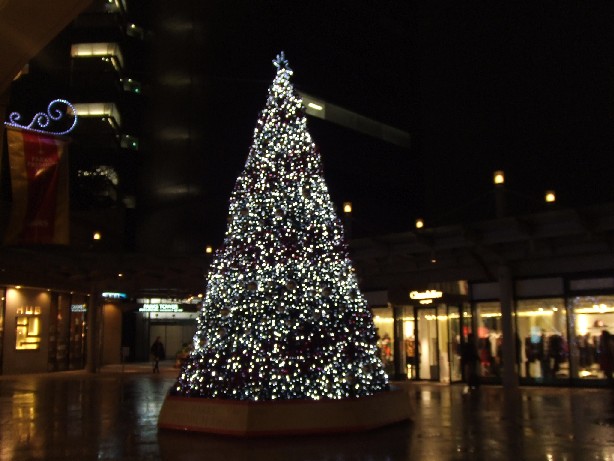 And in front of Toyota Dealer in my neighborhood....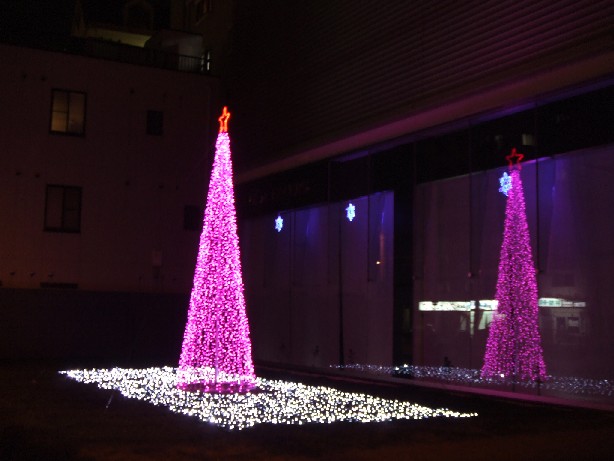 And little by little, this kind of neighbor is increasing....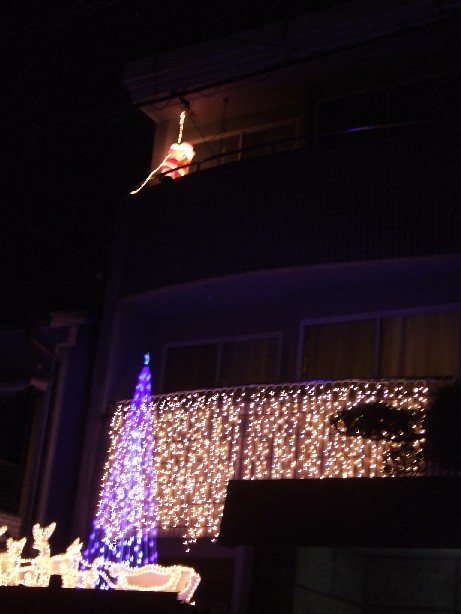 Look what I saw at Toys "R" Us in
Namba Parks
.
Darth Vader was wearing Japanese samurai's armor!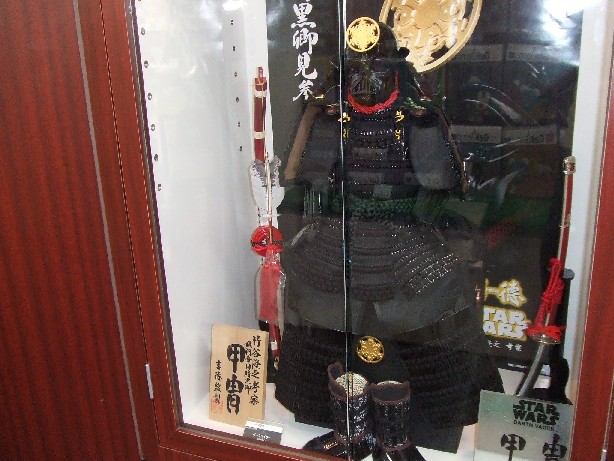 Takarazuka, where I work once a week is in a mountain area, north of Osaka and Kobe area. (In the center of Takarazuka City, there is a famous female musical group called "
Takarazuka Kageki-dan
".)
As it is a little colder than in Osaka, the leaves are more red and more yellow than in Osaka City.
These pictures were taken in the last week of November.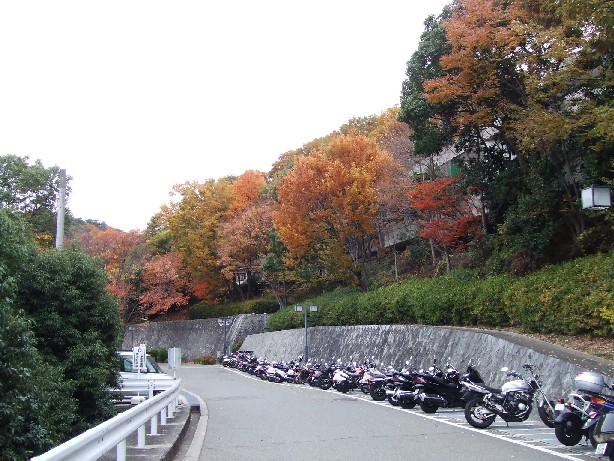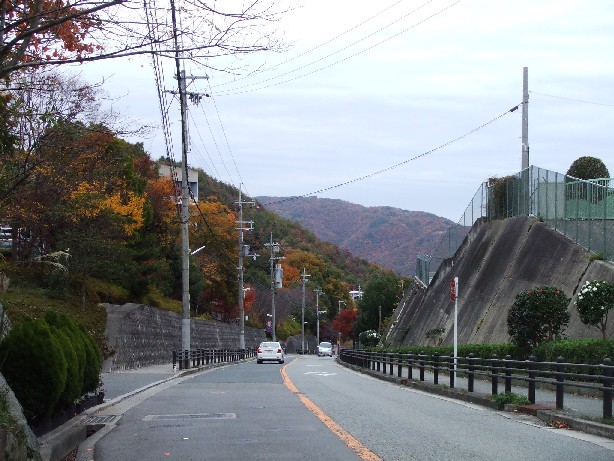 There is Mandai-Ike, or Mandai Pond near my work place. My high school is also near here, and I used to run around this pond when I was a high school student.
Some people say this is some emperor's tomb of two thousand years ago, but it is still a mystery. Some people say big snakes live here and this place is full of mysteies and legends.
Now this is a popular place for walking and jogging.
It was very green in early summer,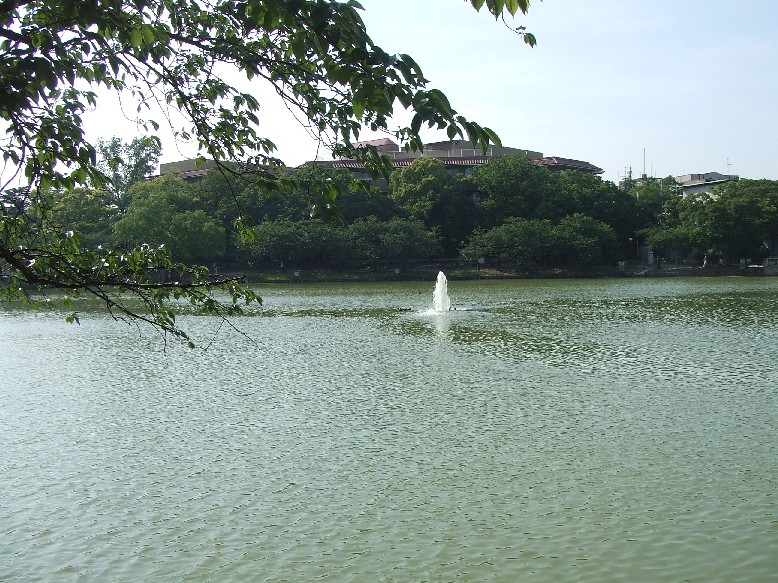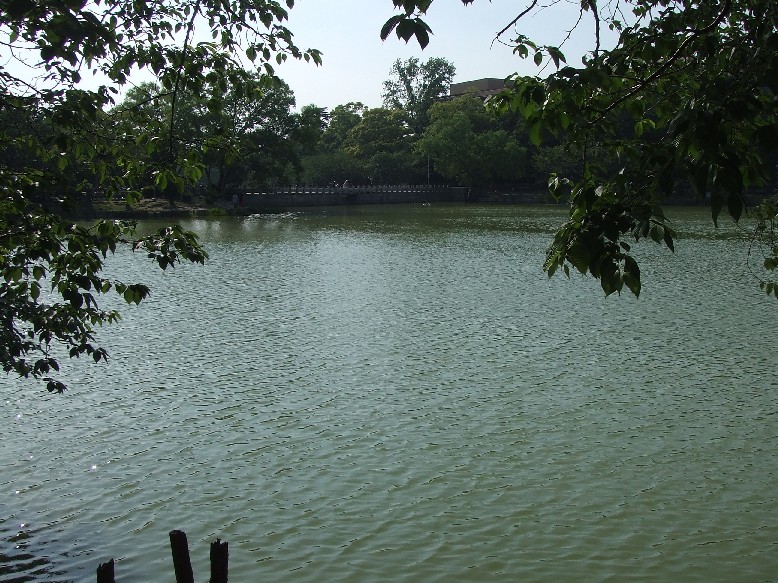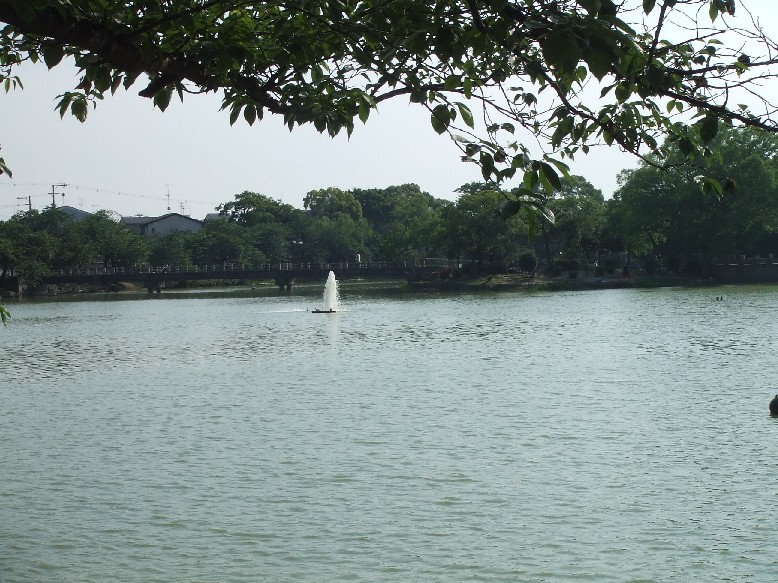 but it was like this about two weeks ago.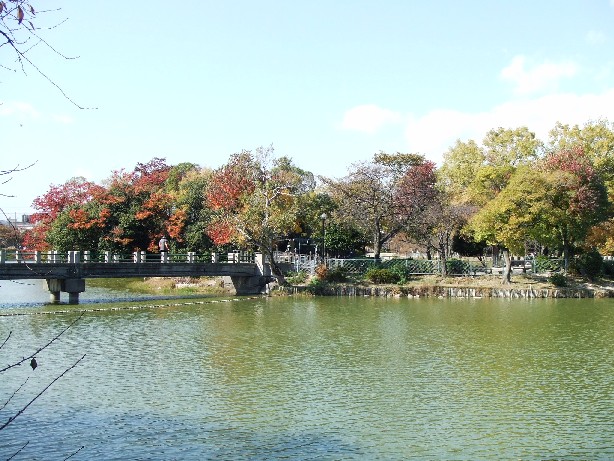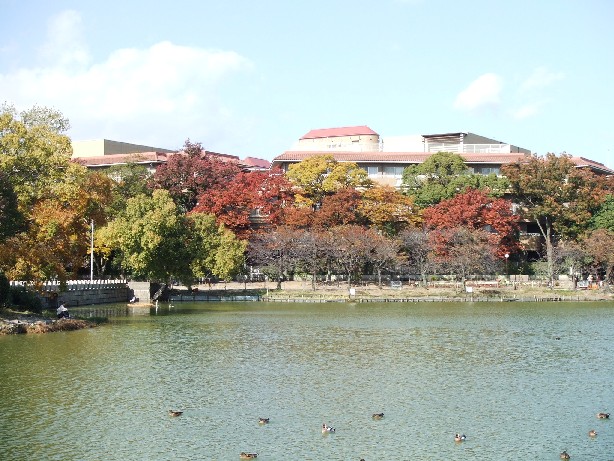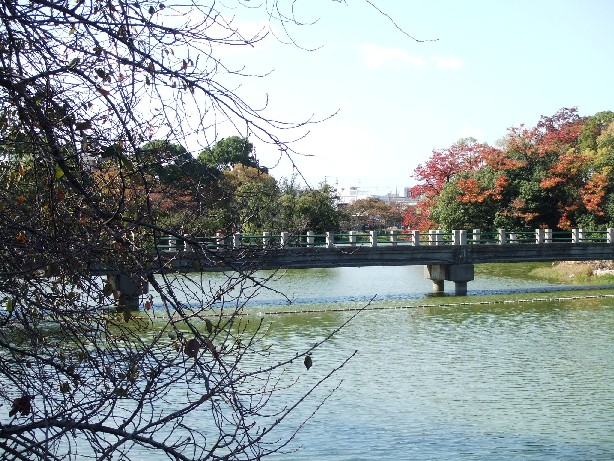 One day in October, I went to Kashihara Shrine with my sister. Kashihara Jingu (Kashihara Shrine) is in Nara prefecture, next to Osaka. The firts emperor in Japan, Jinmu Tennno (711 B.C. ?- 585 B.C ?) is enshrined. The Emperor of Meiji, Mutsuhito, built this shrine in 1890, where there is Jinmu Tenno's tomb.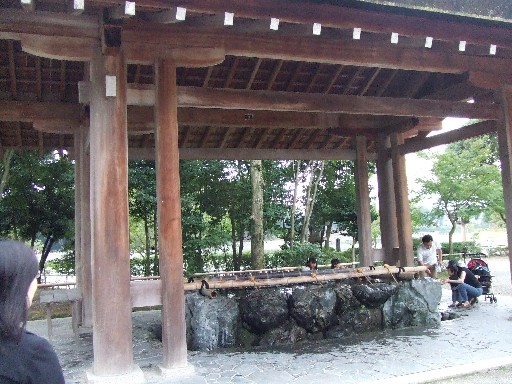 Wash your hands at the entrance of every shine in Japan....