It is nice to have lunch at a nice restaurant, sometimes. One day, I ate lunch at "Sasagawa" in Tennoji Hoop with a friend of mine.
This is an art of Japanese food!
As an appetizer....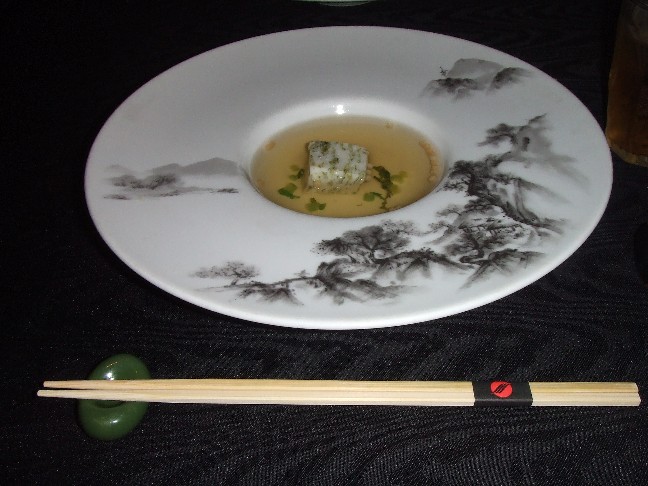 Main Dish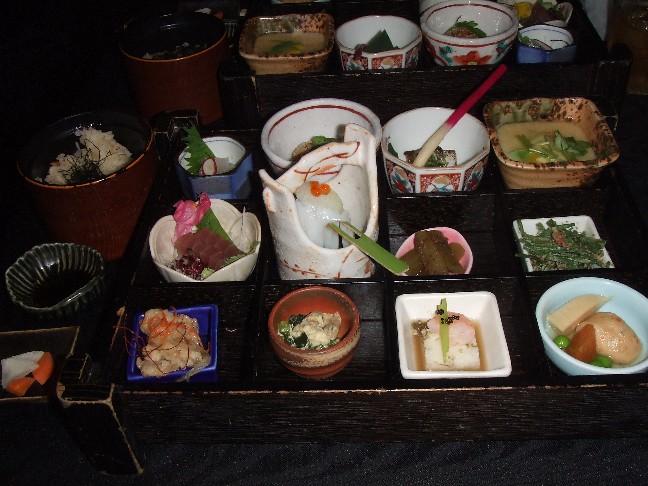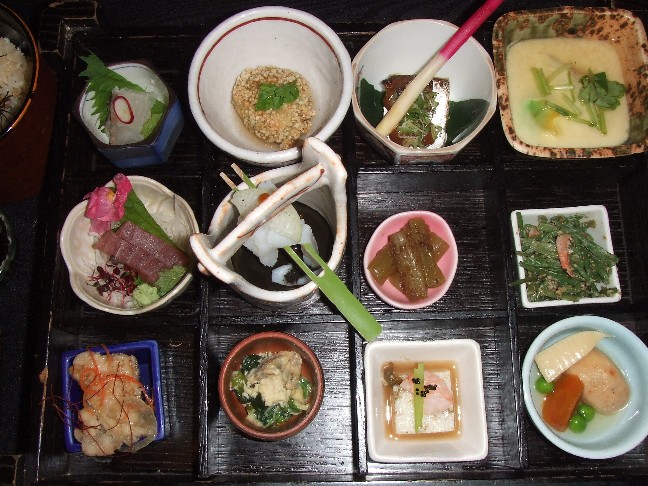 And dessert.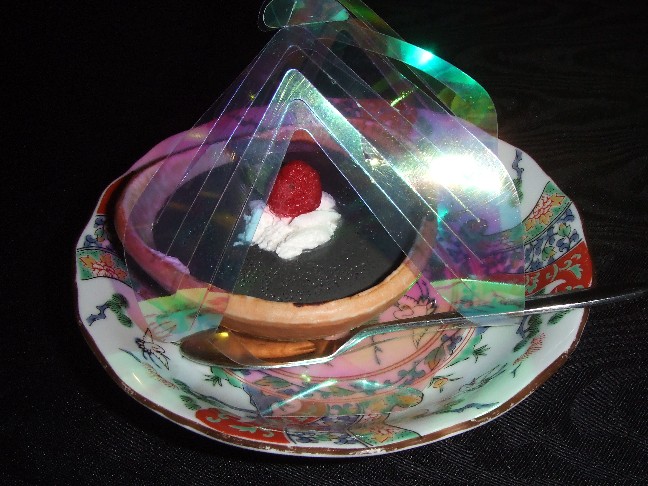 Oops!!! November...... It's been a lo-o-o-o-ng time since I updated this blog last. Summer has gone and fall has already come. It's a little too warm for November weather though.
Here are a couple of pictures I've taken these four months. Of course, there will be more.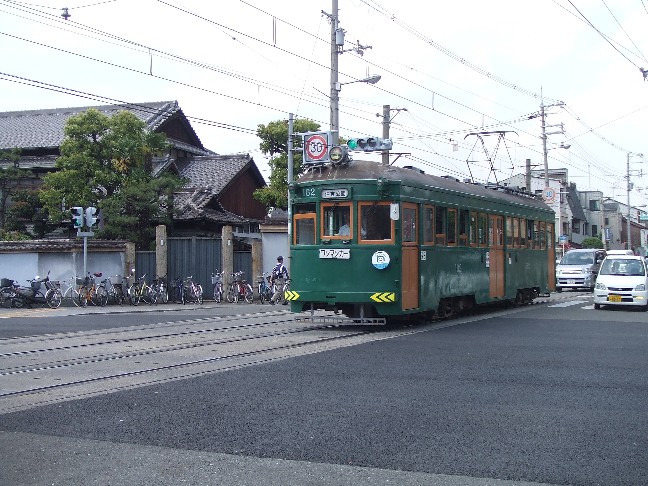 Street cars are running near my work place. It's very convenient!!!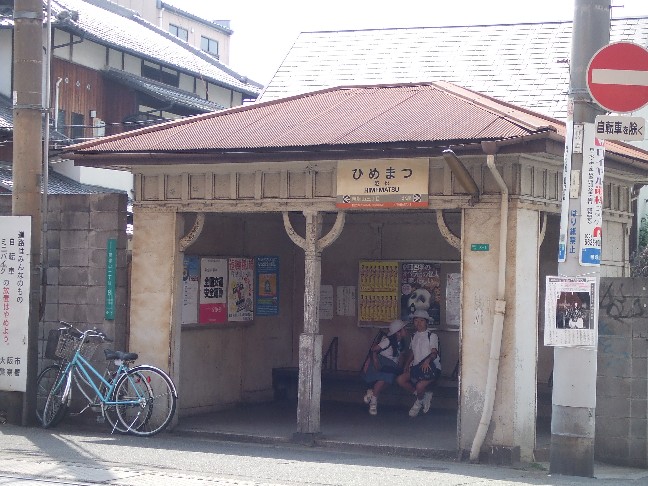 This is one of street car "stations".