My friend from my college came to my office to give a web-site making lesson to me with her son, and we three went to Nagai Park togehter. She always helps me to maintain the website of my business. Last year, too, she gave me a lesson around the same time. Actually, we went to Nagai Park to have fun last year as well.
Last year during Golden Week, no roses were blooming. But this year, look at these pictures!!!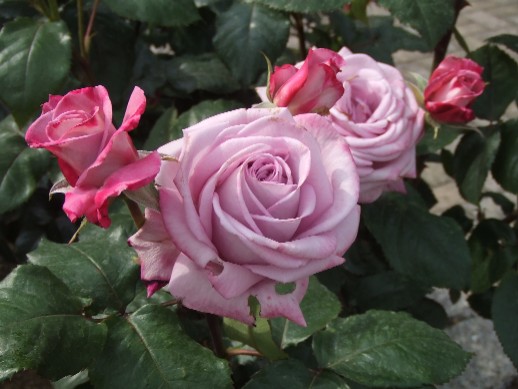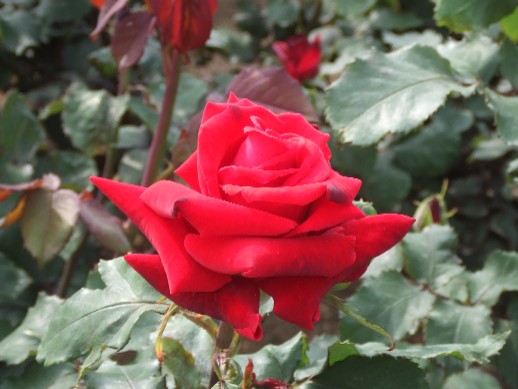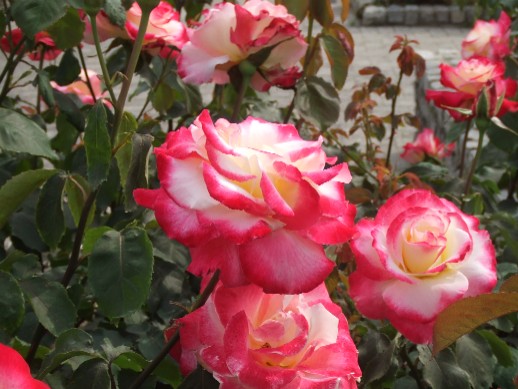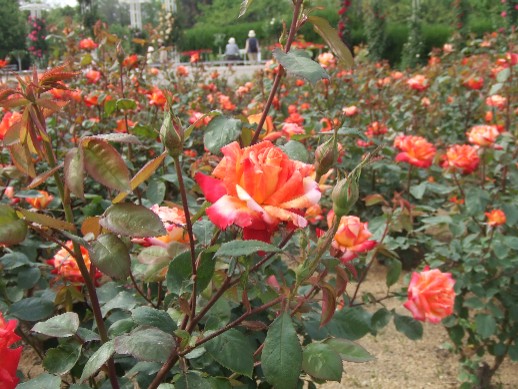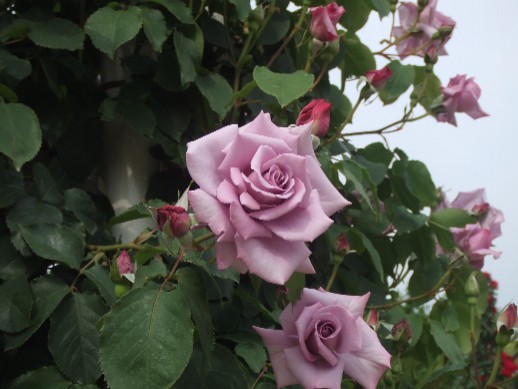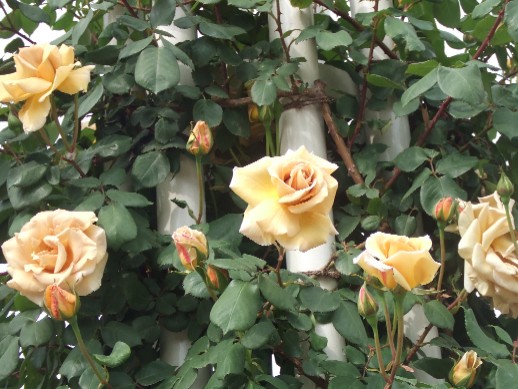 It was too early for roses to bloom, but they were blooming so beatifully. Well, this is because of global warming?
Anyhow, I found out Nagai Park has a beautiful rose garden.
At the end of August this year, World Championships in Athletics is held in this Nagai Park. Do people know how hot and humid it gets in summer in Osaka ? I feel sorry for the athletes.
This is the place where I went for a day trip during the second pard of the Golden week.
Where is this place? Karuizawa?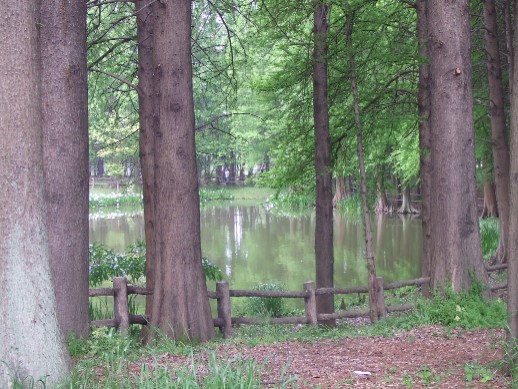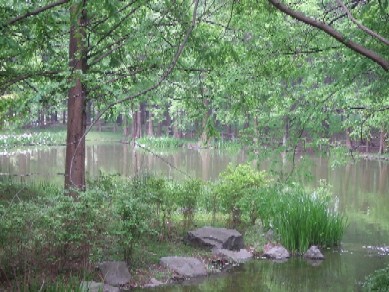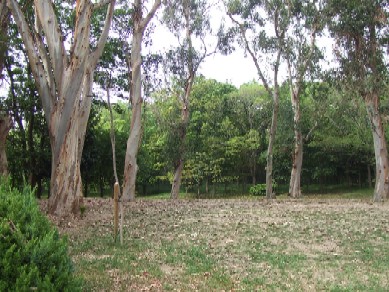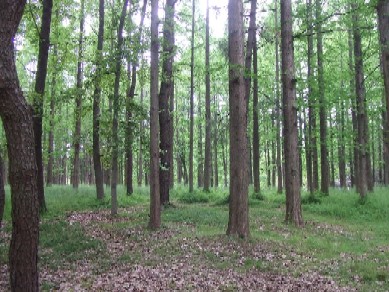 Answer: Nagai Park in Osaka City!
I don't keep in tough with all members of Bryn Mawr, but some of them are still good friends. The next day of the wedding, I went to Shinjuku Gyoen with Hitomi, another good friend from Bryn Mawr. She introduced me to some great people living in Tokyo, and we had a very good time.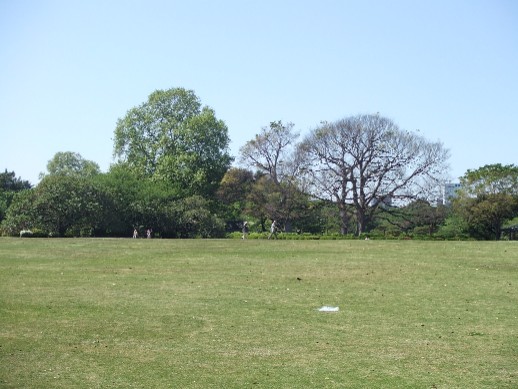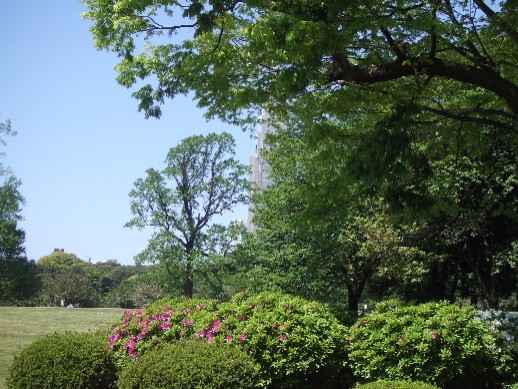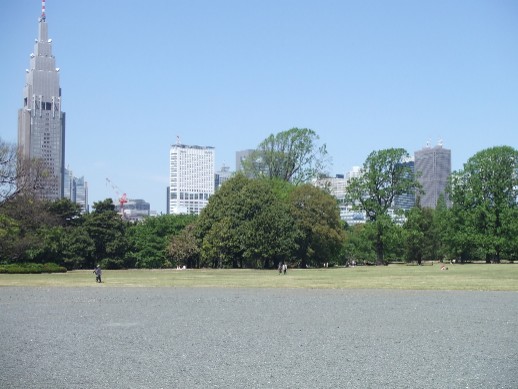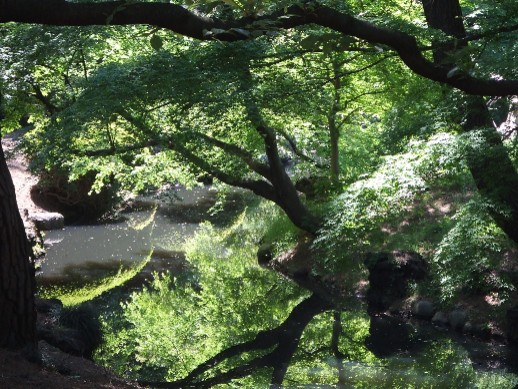 Shinjuk Gyoken is in the middle of metropolitan Tokyo, but there is abundance of nature here.
The first weekend of Golden Week, I went to Tokyo to addend my friend, Yuko's wedding. She is from Tokyo and she lives in the States. She came back to Japan for her wedding.
We first met in Bryn Mawr College, Pennsylvania, for two-month Teaching Japanese Training in 1993. There were about 40 members: we studied, ate, and enjoyed together then. Since it was a kind of scholarship program, and we were sent and scattered to each designated universties. Each of the members taught Japanese and sought for degrees at each university.
Yuko and I were sent to Louisiana. Yuko was in Baton Rouge and I was in Natchitoches. Sometimes we got together and had fun in New Orleans.
After she got her Master's degree, she started doctor's course in Washington DC and she has lived around DC area since then.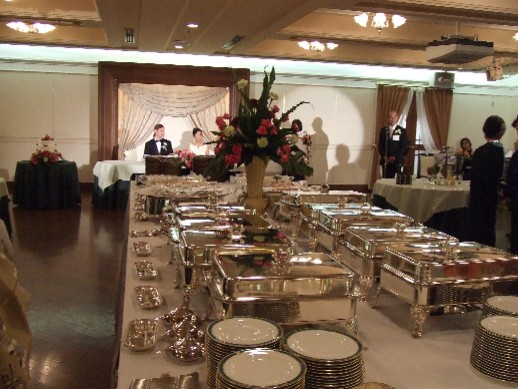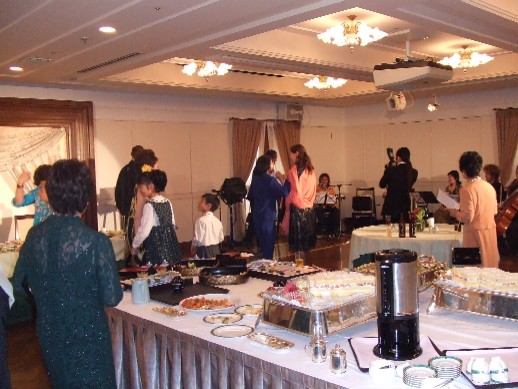 The groom is American and his family members came all the way from America. The style of the reception was somewhat American Style; there was live music performance and dancing. We had a heart-warming time.