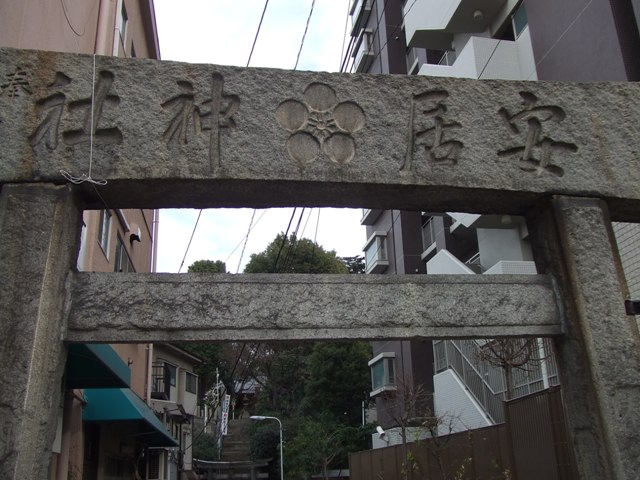 At the end of Tenjin-zaka, there are stairs to go up to Yasui Shrine.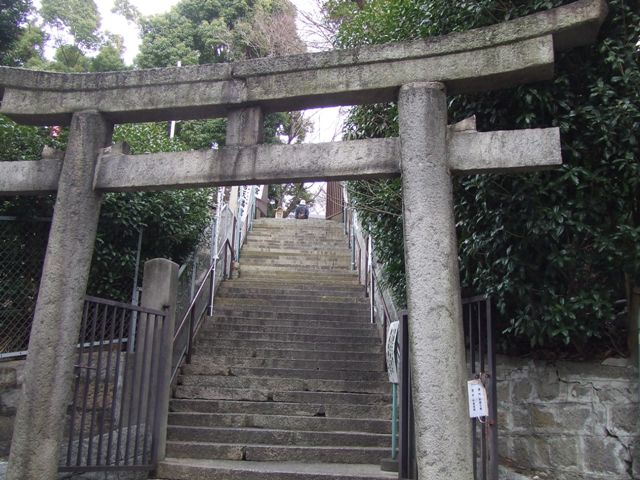 Like other many old shrines in Osaka, it is unknown when this shrine started.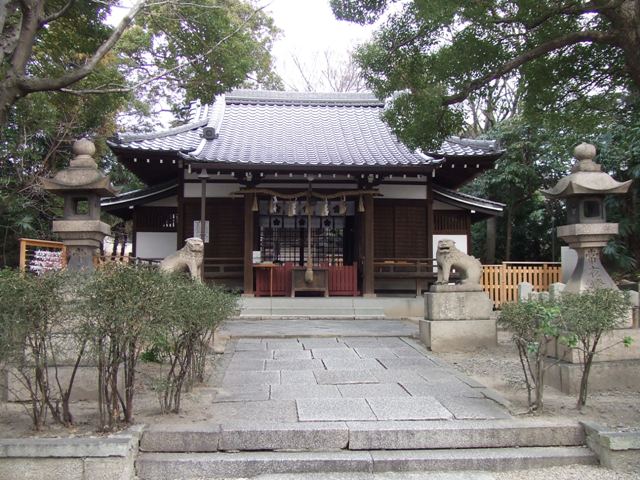 Tenjin, or Sugawara Michizane, and Sukuna Hikona, a character which appears in old historical legend are enshrined.
There are small shrines too.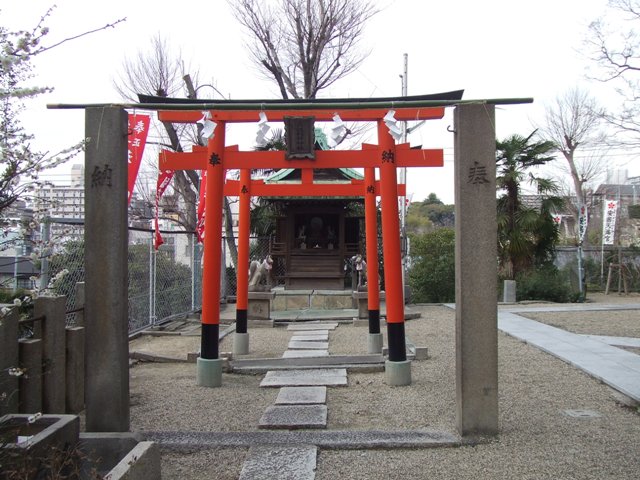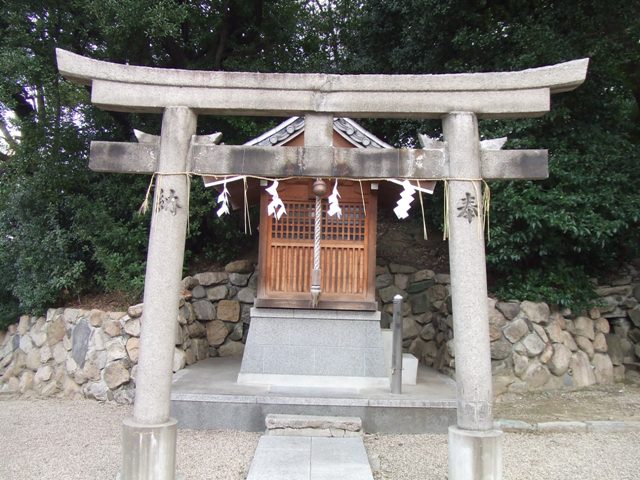 There is a well which used to spring, but now, it is prohibited to go down toward the well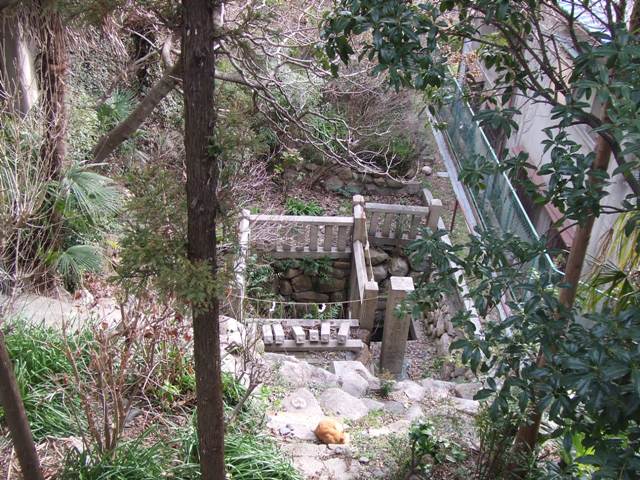 except cats.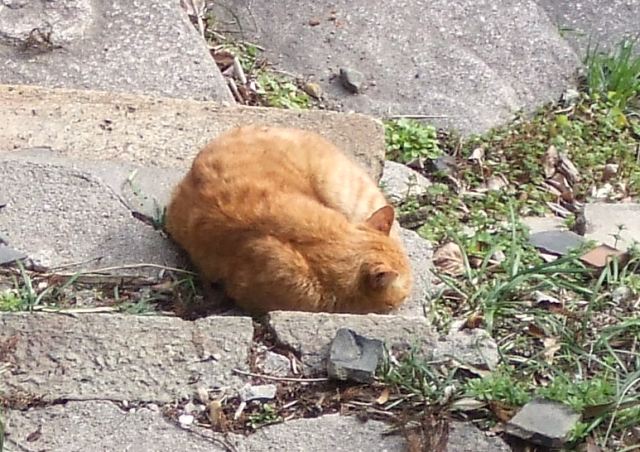 What is famous about Yasui Shrine is that this is the place where Sanada Yukimura died.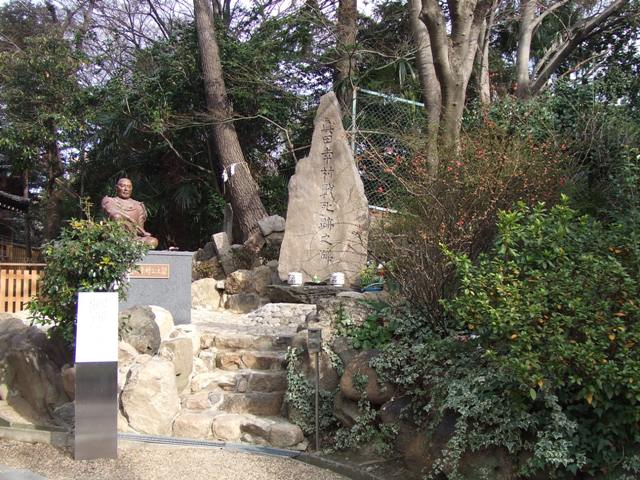 At the battle of Sekigahara in 1600, Tokugawa won against Toyotomi.
However, Tokugawa wanted to terminate the bloodline of Toyotomi, and the battles were taken place in Osaka in 1614 and in 1615. Sanada Yukimura fought for Toyotomi till the end.
Nowadays, Sanada Yukimura is a
popular character in video games
in Japan.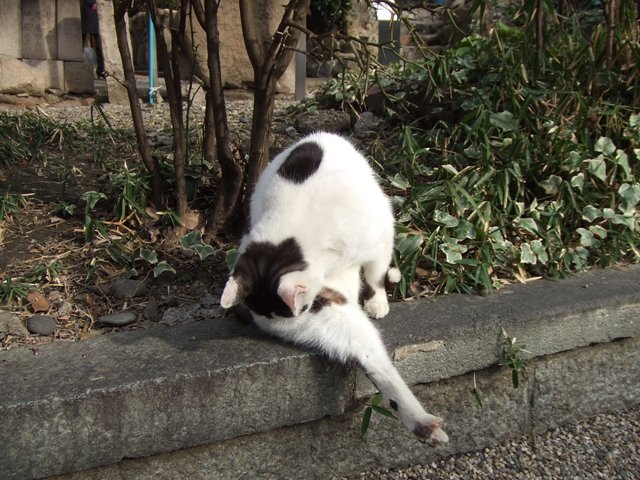 There are seven prominent slopes in Tennoji area.
I introduced
Genshoji-zaka
before.
Since this area is on Uemachi Plateau, there are lots of ups and downs.
Just beside Kiyomizu Temple, there is the slope called "Kiyomizu-zaka".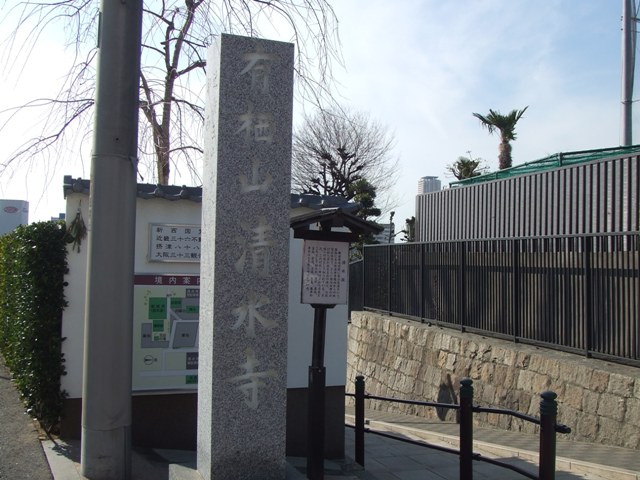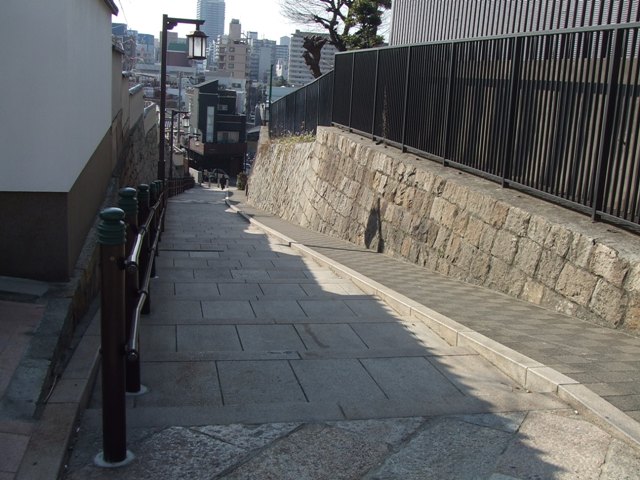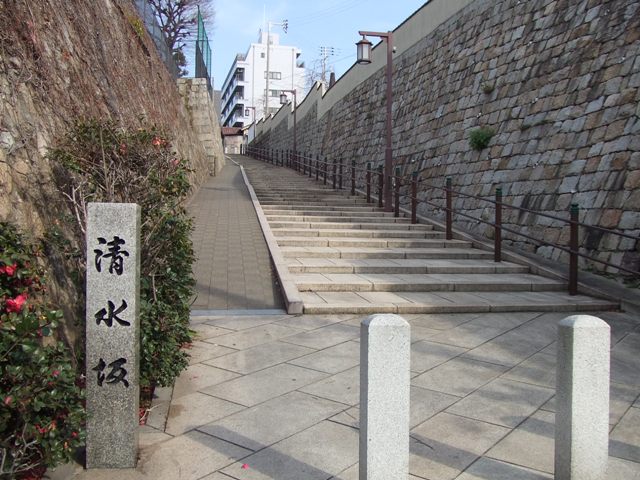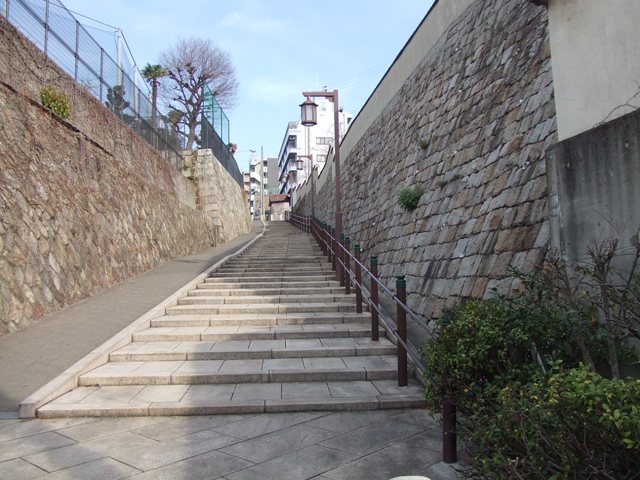 Not so far from Kiyomizu-zaka, there is another slope called "Tenjin-zaka".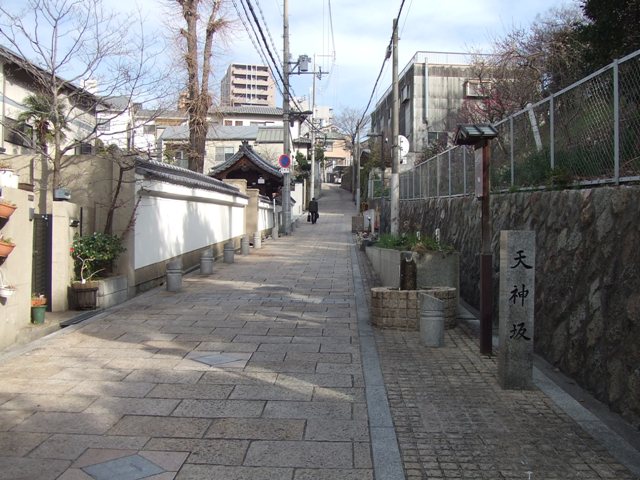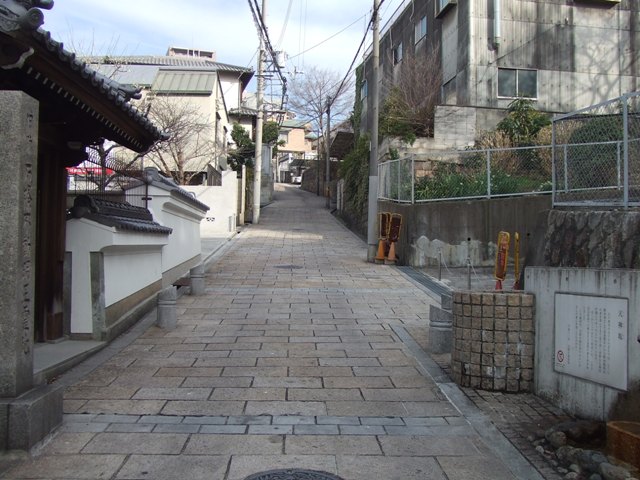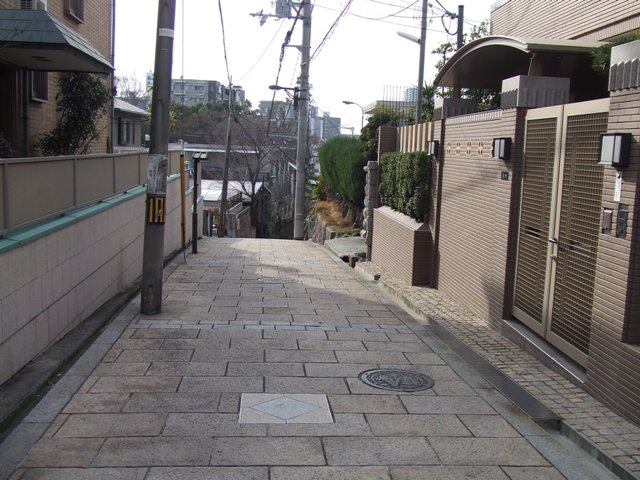 There reason why it is called "Tenjin-zaka" is that this slope leads to "Yasui Shrine", which enshrines one of deities, "Tenjin".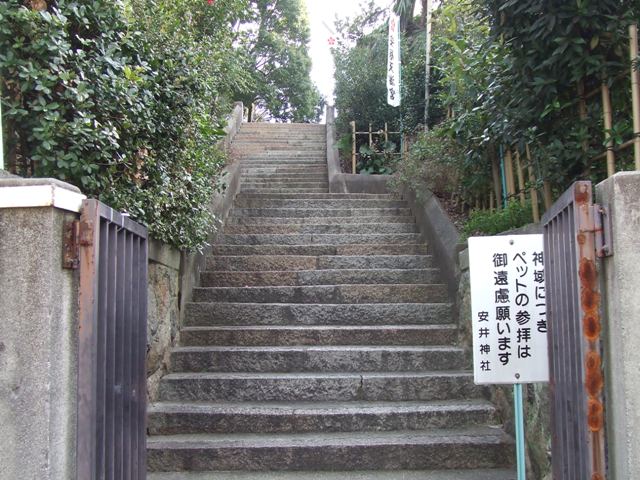 Kiyomizu Temple in Kyoto
is very famous.
Actually, there is Kiyomizu Temple in Osaka as well.
Unfortunately, their main building got damaged caused by heavy rain, and the new one is under the construction.
However, you can see two distinguished features of Kiyomizu Temple.
One is a stage….like the one in Kyoto.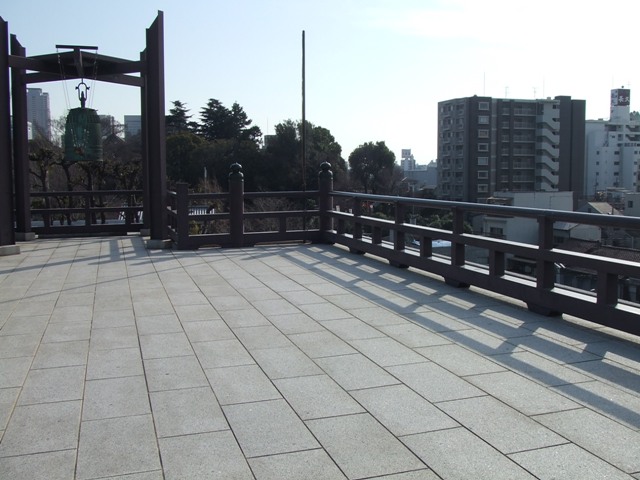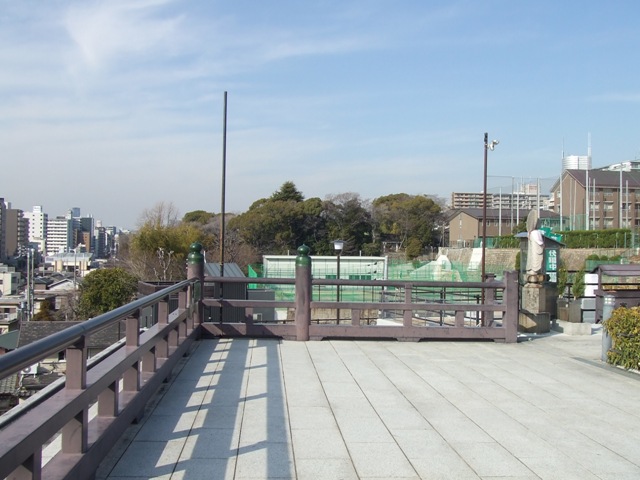 The view is spectacular.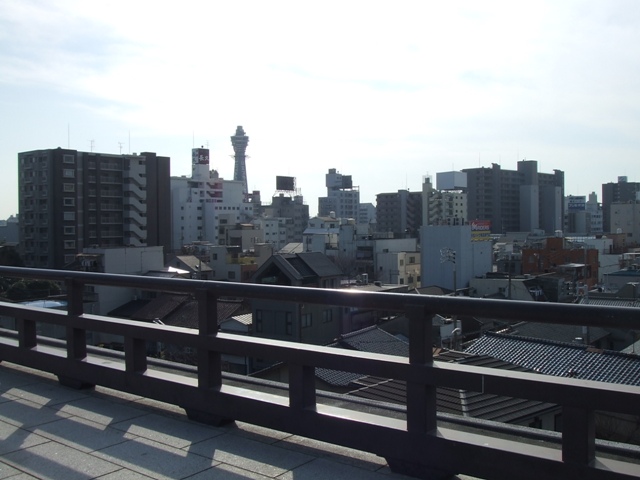 You can see the symbol of Osaka, Tsutenkaku Tower.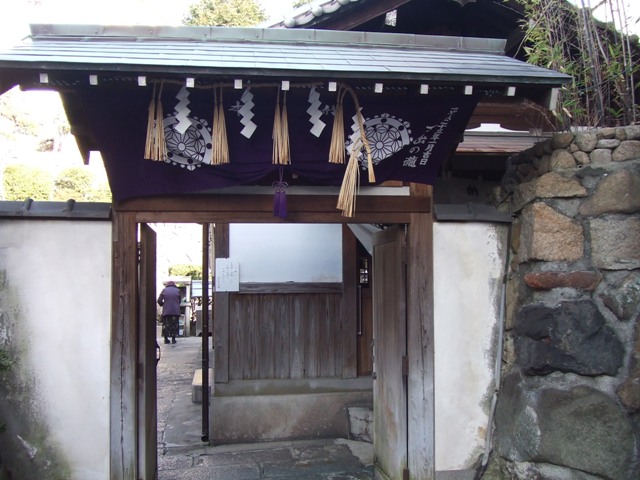 The other is a waterfall called "Tamade no Taki".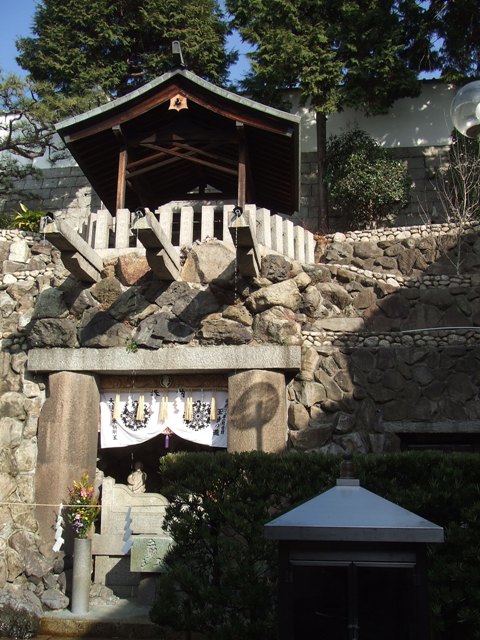 Well, in Kiyomizu Temple in Kyoto, there is "Otowa no Taki", which looks very similar.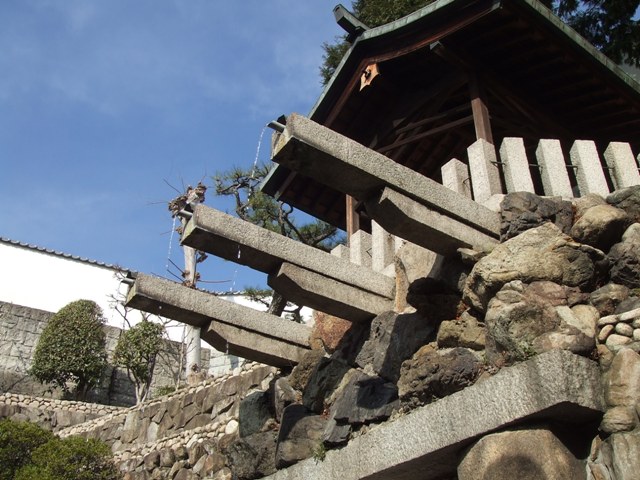 This waterfall is the real one. The water runs naturally, not from the tap.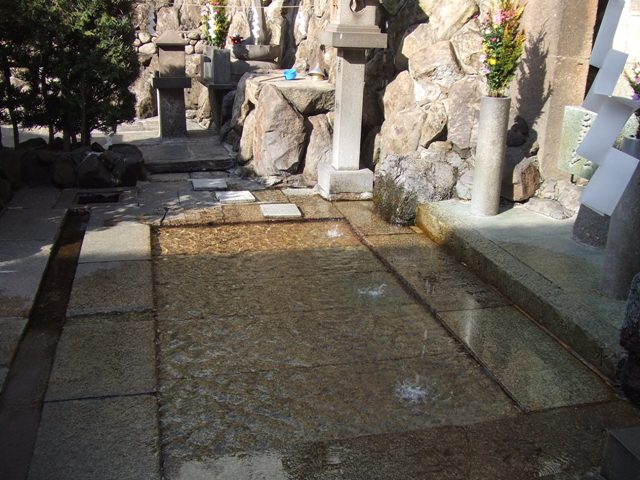 It is said that Prince Shotoku admired its spirituality.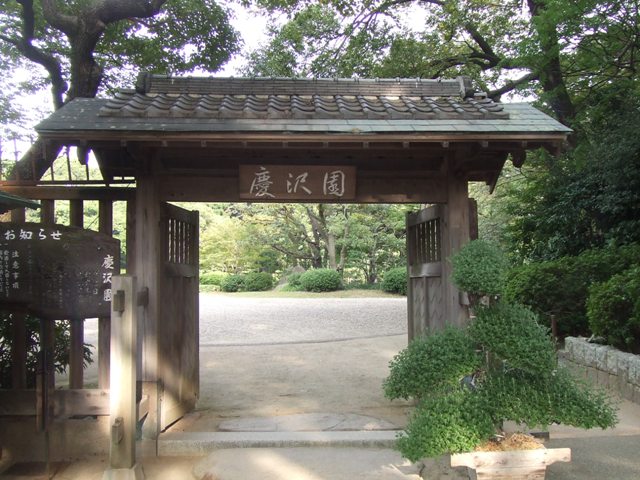 Next to Tennoji Museum, there is a Japanese garden "Keitaku-en" .
This garden was made in 1921, by Sumitomo Zaibatsu at that time, and later, it was dedicated to Osaka City in 1926.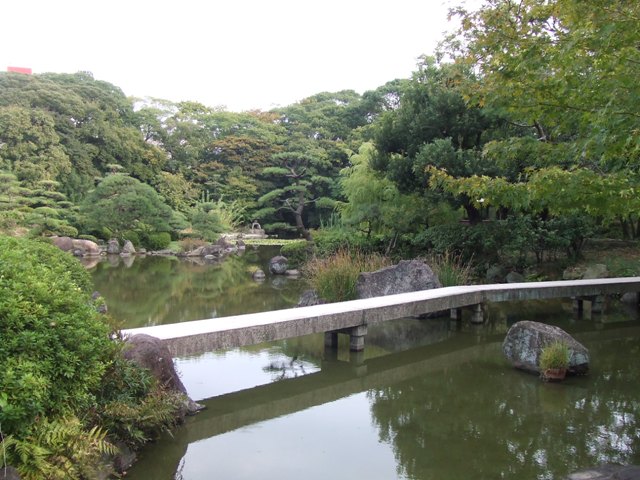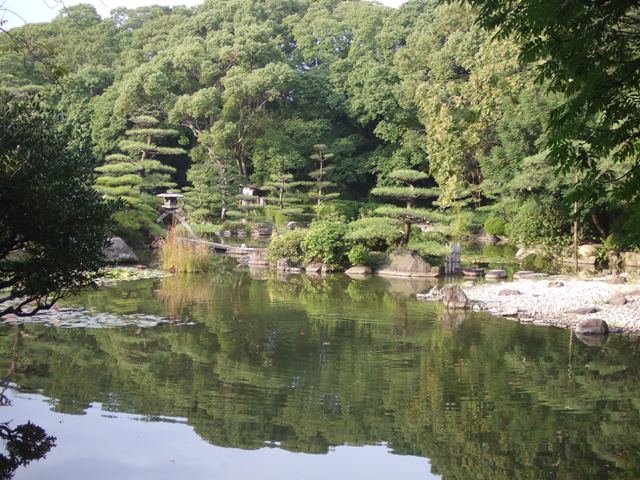 There is a hut called "Azumaya".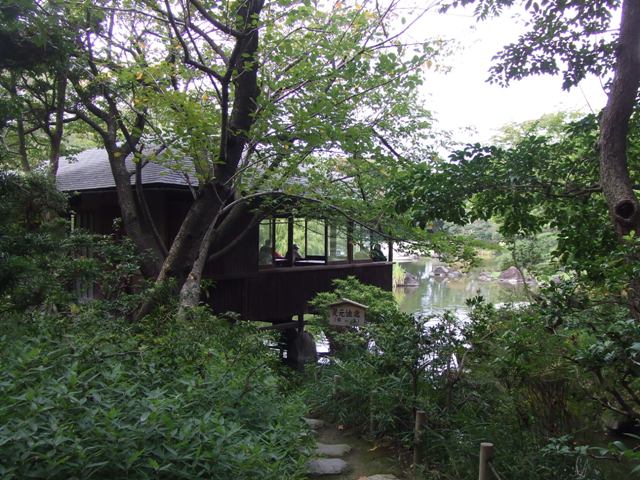 The view of the garden is spectacular from here. It's a good place to relax when few people are in.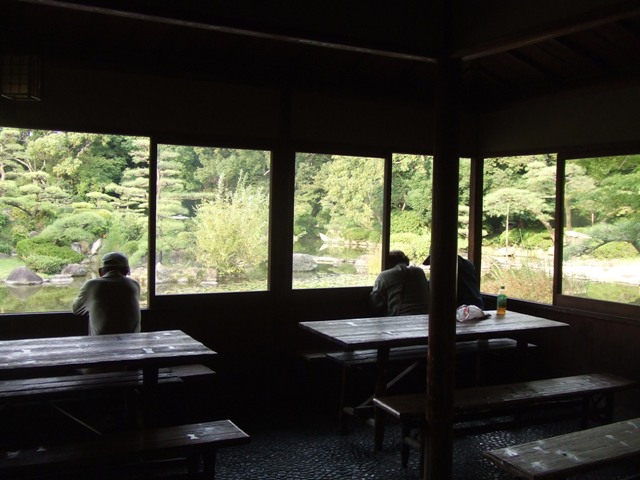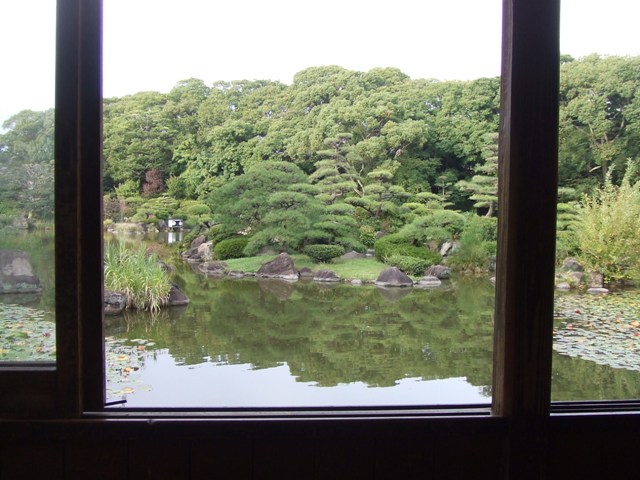 No additional fee is needed for Keitaku-en after you enter Tennoji Park.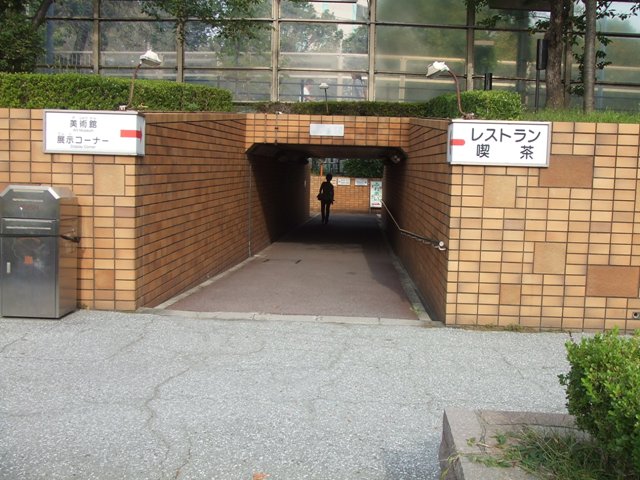 In Tennoji Park, go through the tunnel, and there is "Vermeer's Path", named in memory of Vermeer Exhibition in 2000.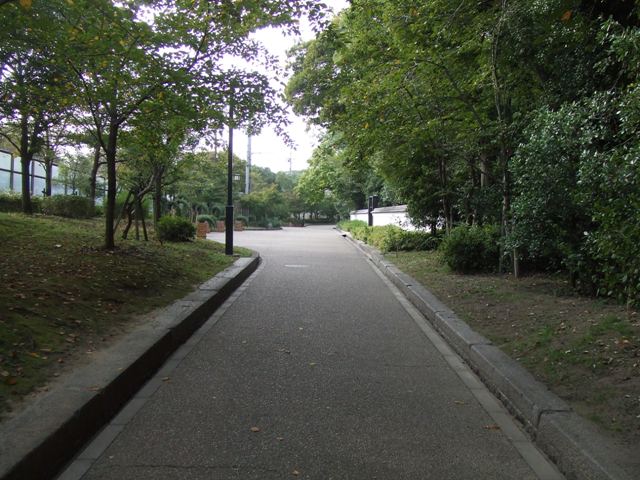 Go pass the gate. This gate is a remain of a part of Fukuoka Kuroda Clan's Storage house from Edo Period.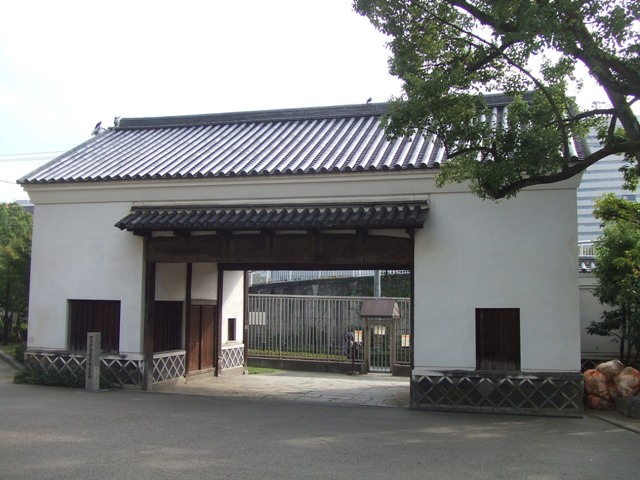 You reached "Osaka Municipal Museum of Art".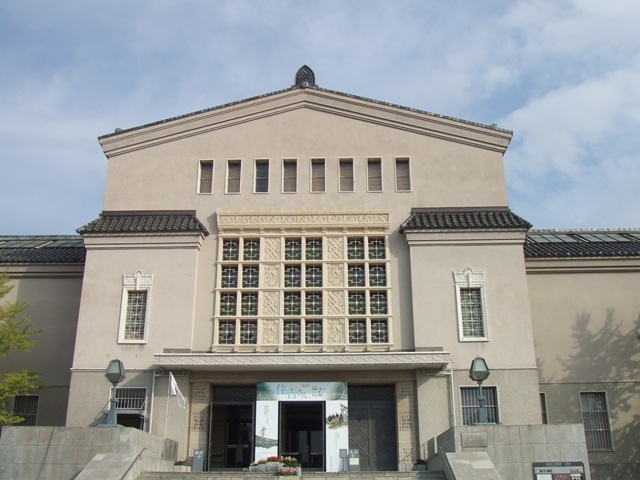 We call it "Tennoji Bijutsukan", which means Tennoji Museum.
Tennoji Museum is on Uemachi Plateau. You can see Tennoji Zoo below.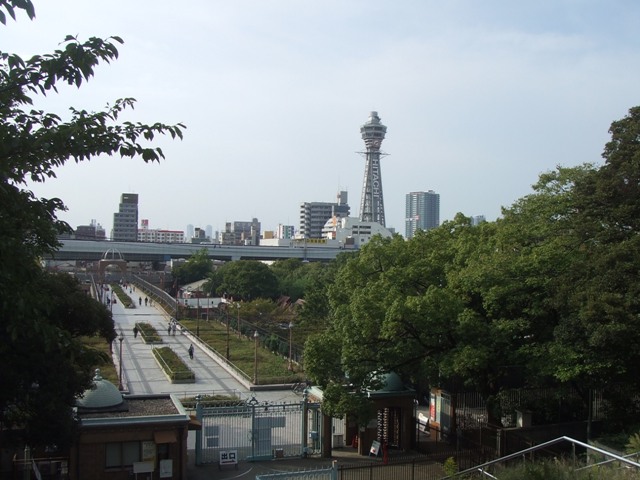 Now there is a special exhibition, "The Arts of Sumiyoshi Grand Shrine through the Ages". You need additional 1,050 yen to enter this special one.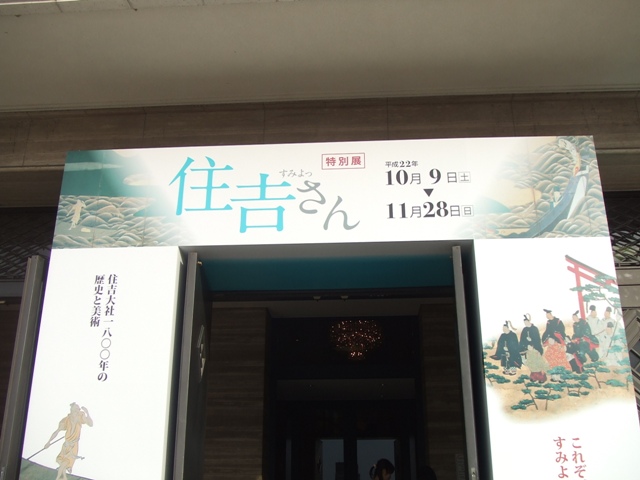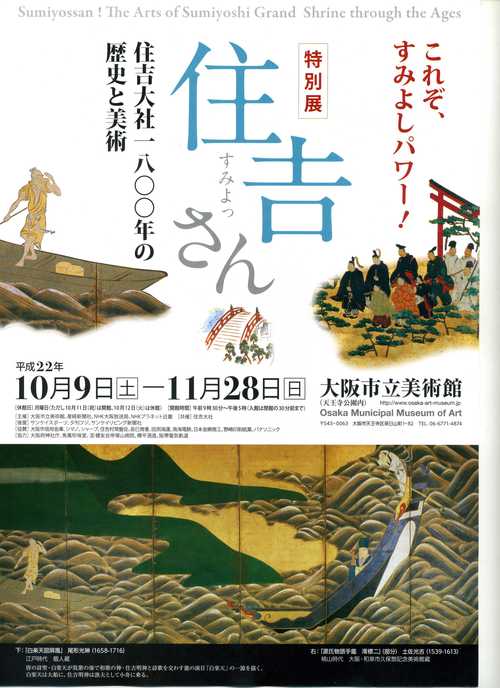 Sumiyoshi Grand Shrine is the shrine I usually go through when I commute. There are many "Sumiyoshi Shrines" in Japan. This Sumiyoshi Grand Shrine is like a head of all Sumiyoshi Shrines. From now on, I'd better call this shrine Sumiyoshi Grand Shrine to discriminate from other Sumiyoshi Shrines.
There are not only art works that Sumiyoshi Grand Shrine owns, but also the ones from museums all over Japan gathered to this museum during this period this time, until November 28th.
Photos are not allowed. So I bought three post cards.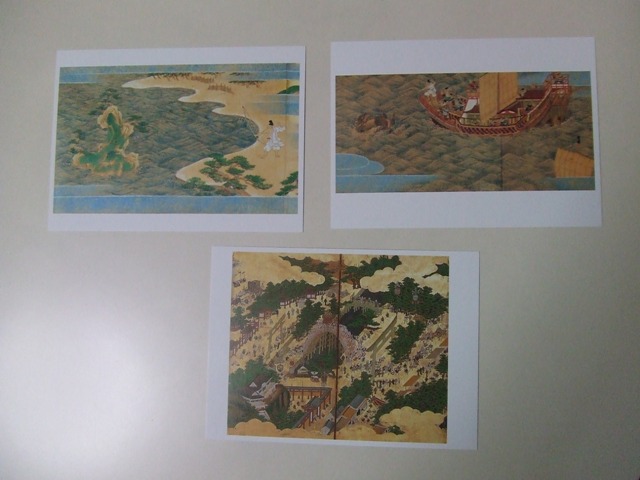 In Tennoji, a central part of Osaka City, if you pay 150 yen, you can experience a quiet and clean park with beautiful flowers.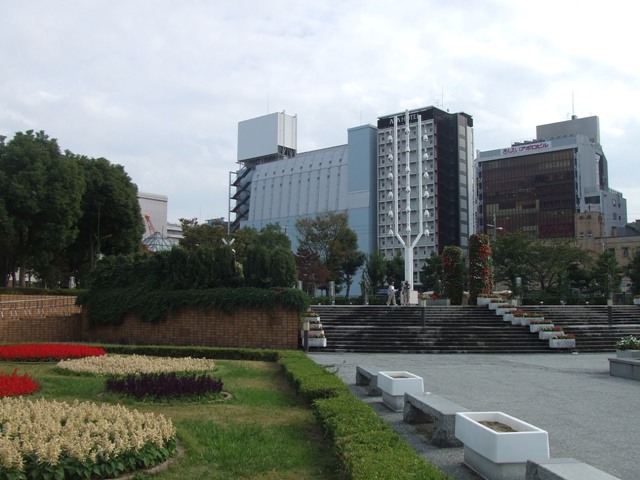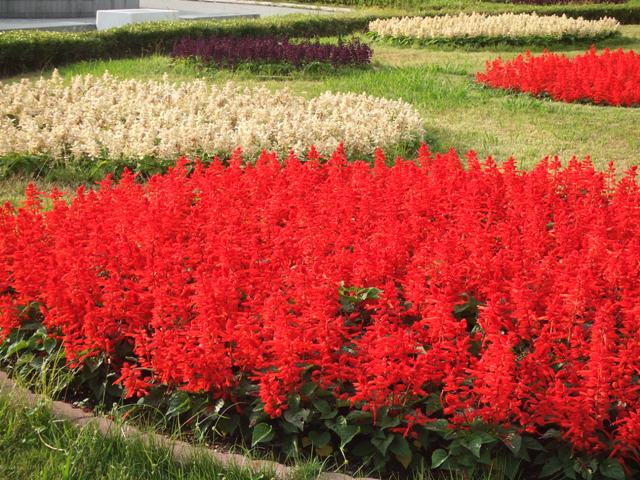 This big park is owned by Osaka City. For people who are under 15 years old, over 65 years old and disabled persons with ID living in Osaka City, admission is free.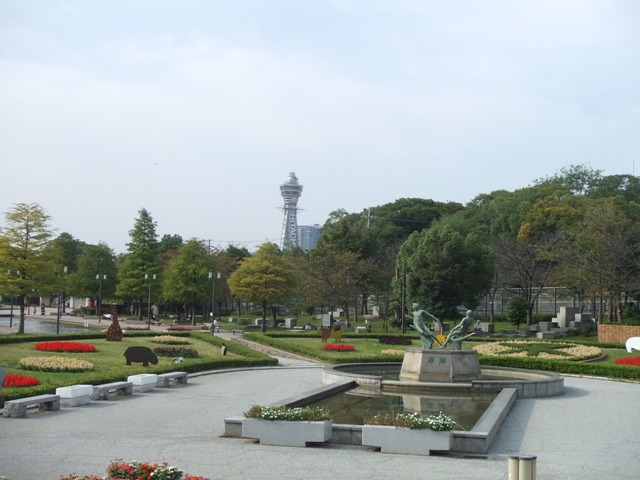 Since this park has a zoo next to this area, there are many animal shaped statues. (To enter the zoo, you need additional 500 yen. You can go to the zoo directly, if you just want to go to the zoo.)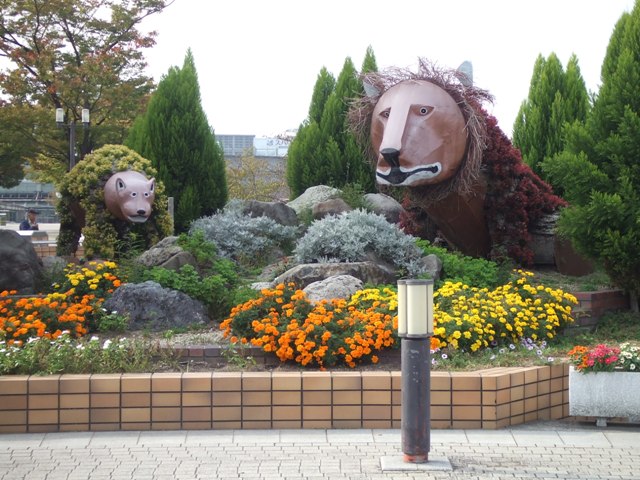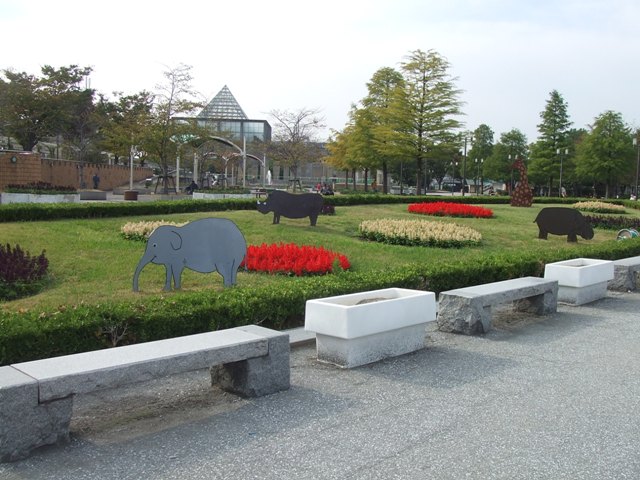 A few minute walk from JR and Subway Tennoji Station, and Abenobashi Station of Kintetsu Railway.
Shitennoji is a Buddhist temple, and it is said that Shotoku Taishi (Prince Shotoku, 574~622 A.D.) established this temple. This is the oldest temple in Japan, but unfortunately, many of the buildings of this sacred place were burned down because of several attacks including the attack during the World War II.
The buildings were reconstructed, however, and you can see the temple like the way it used to be… except for the surrounding high-rise buildings.
Shitennoji is a Buddhist temple, but there is torii. Torii is a gate seen at the entrance of Shito Shrine.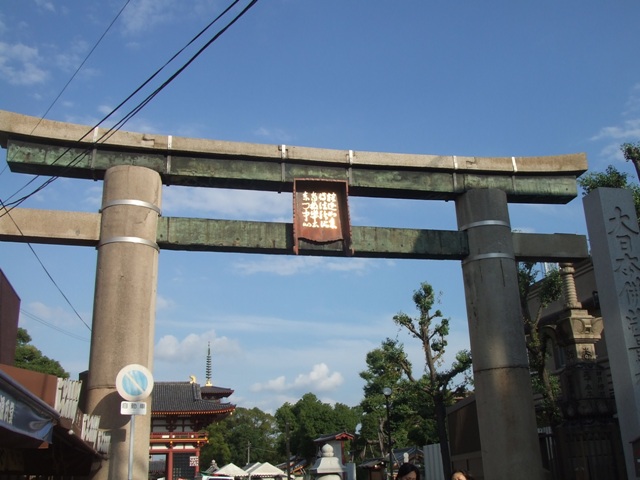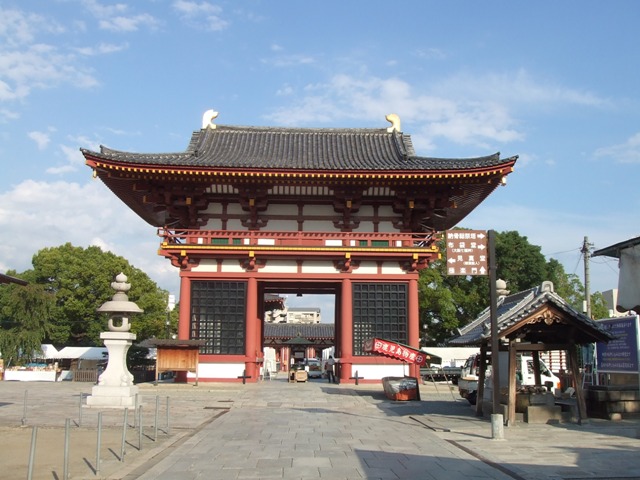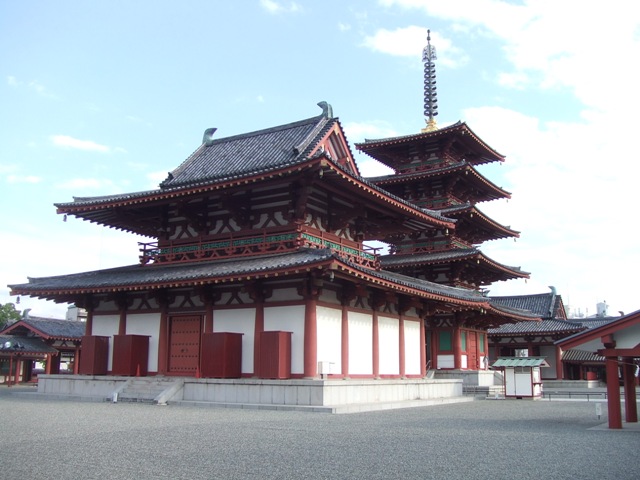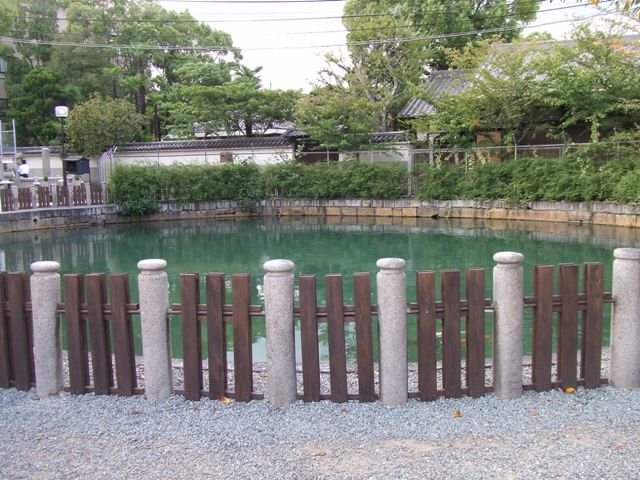 In front of the old temple building, there is Ishibutai, a stage made of stone. This is one of the most notable stages in Japan. The others are in
Sumiyoshi Shrine
in Sumiyoshi-ku, Osaka, and Itsukushima Shrine in Miyajima, Hiroshima Prefecture.
Dancing is dedicated on April 22nd here at Shitennoji Temple.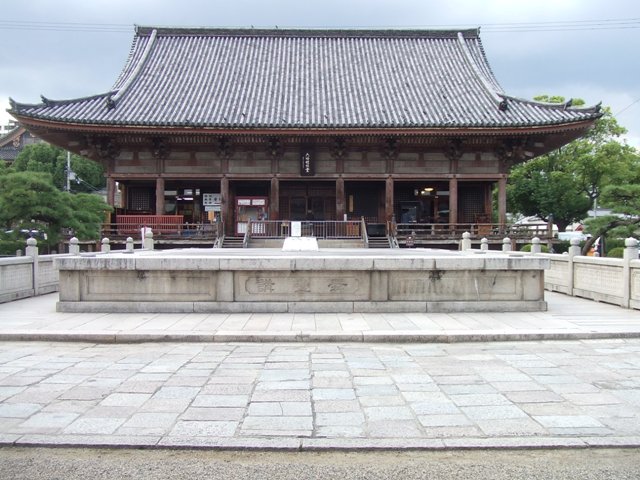 Kamei-do: Turtle Fountain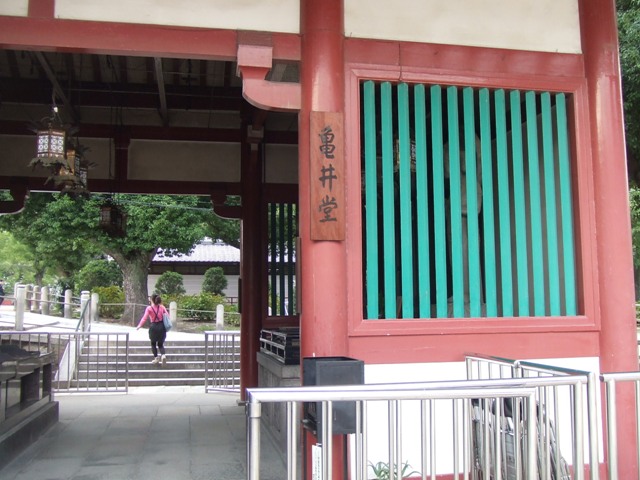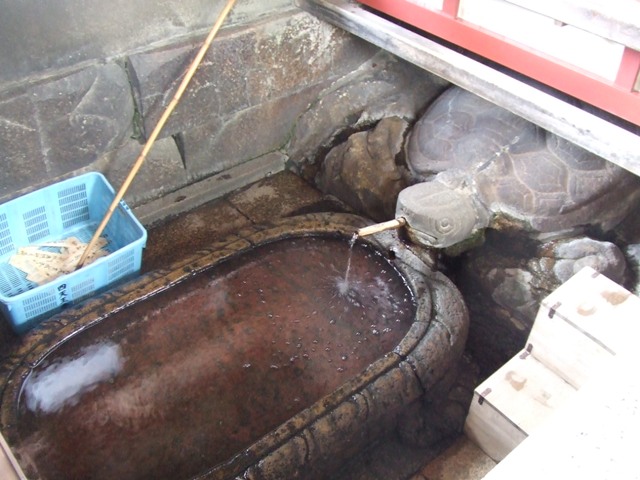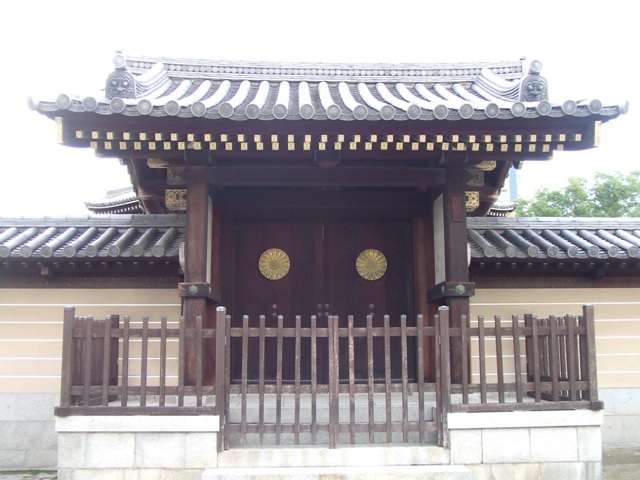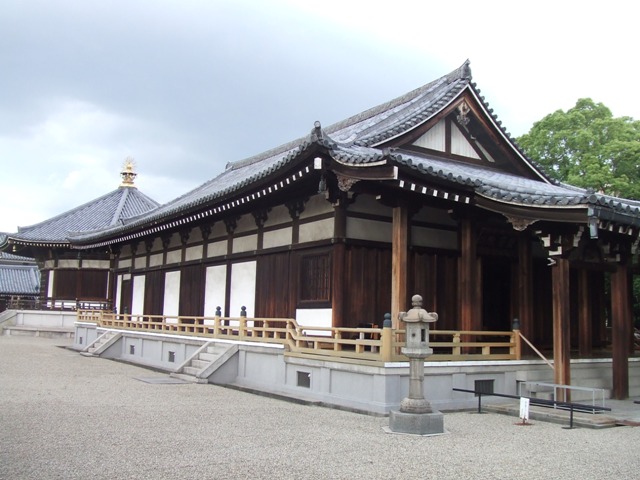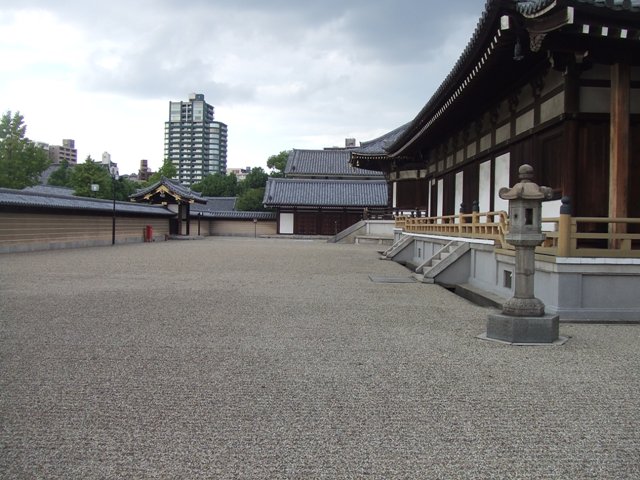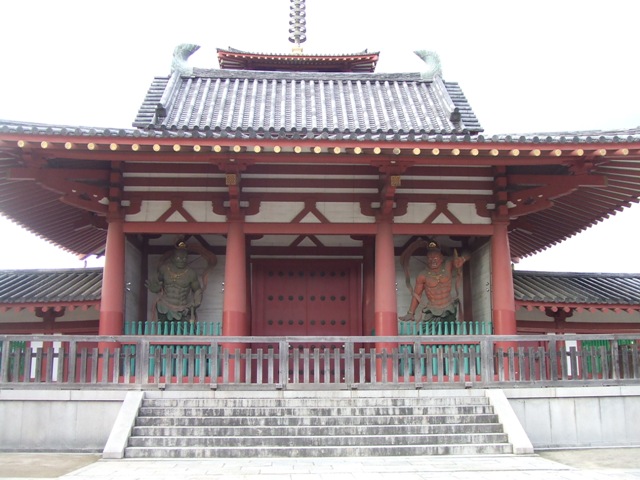 There is a plateau from around Osaka Castle area down to Sumiyoshi-ku area. You will realize how high this plateau is if you are around Tennoji-ku. There are seven well-known slopes in this area. There are numerous numbers of temples in this area, and I bet these slopes must have been beautiful in Edo Period because they appear in old time literature.
Now because of the previous war, many buildings were destroyed. Not only for that, there are flashy evil side of buildings. It's a shame.
Well, even so, there are nice areas remained.
This slope is one of them. It is called Genshoji-zaka, a long alley with good old atmosphere.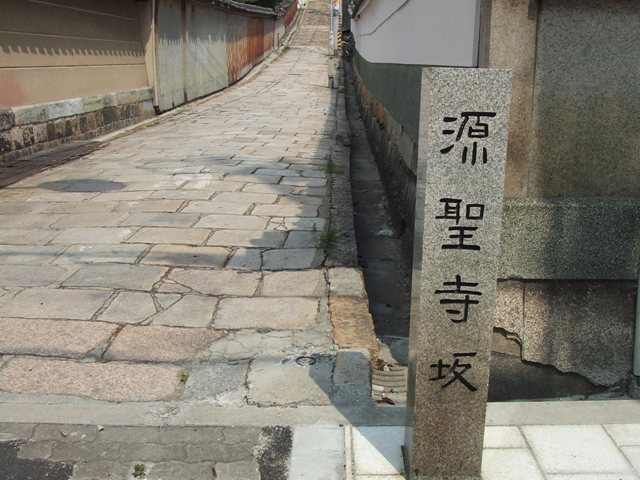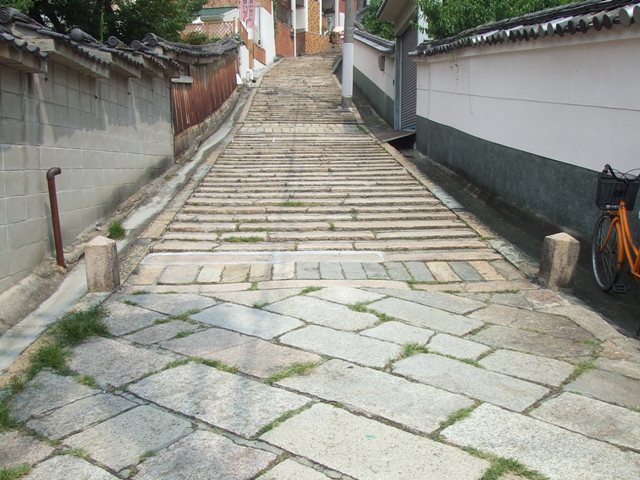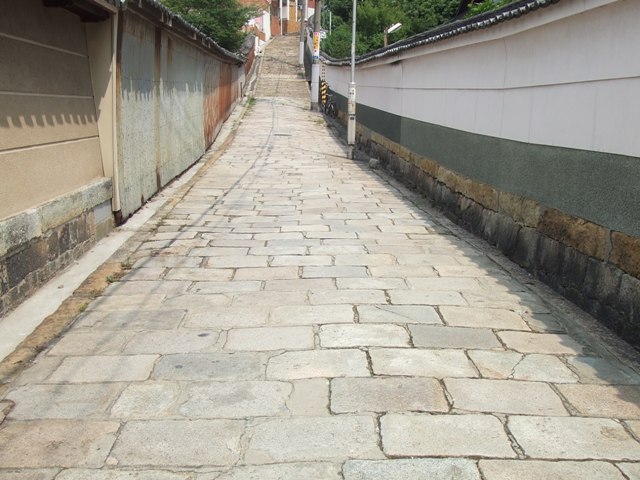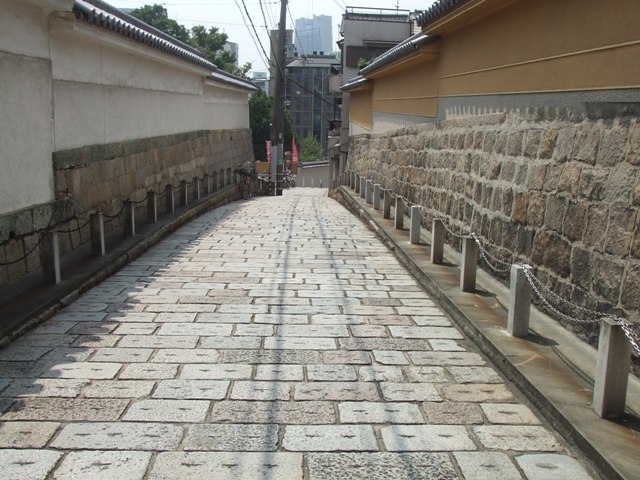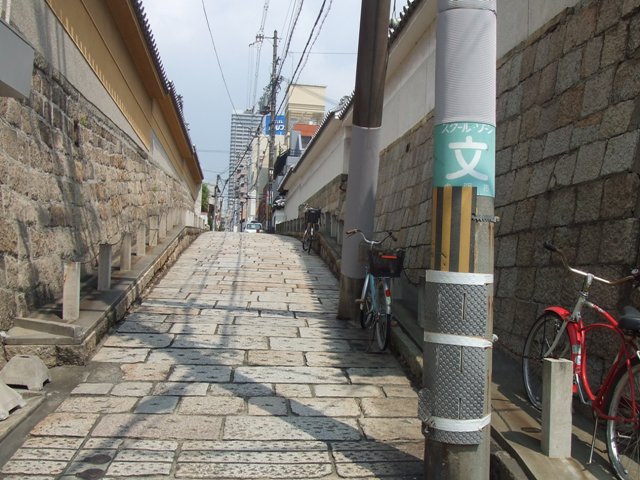 I tried to avoid, but can you recognize "the evil side of the building" in the last photo?
Ikutama Shrine is also an old shrine, which our first Emperor Jinmu established.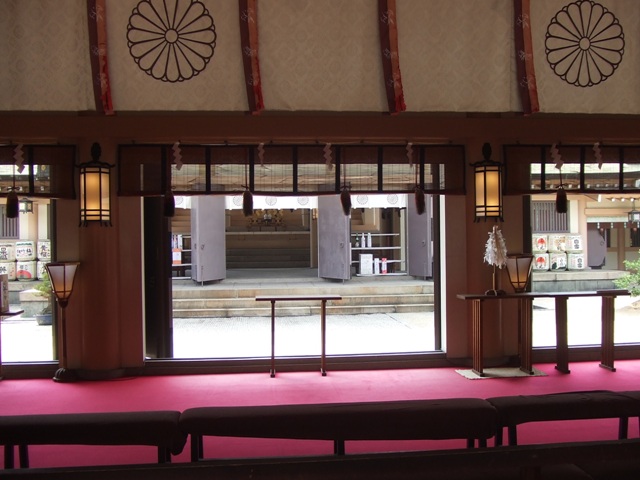 The stage was being built when I vested there.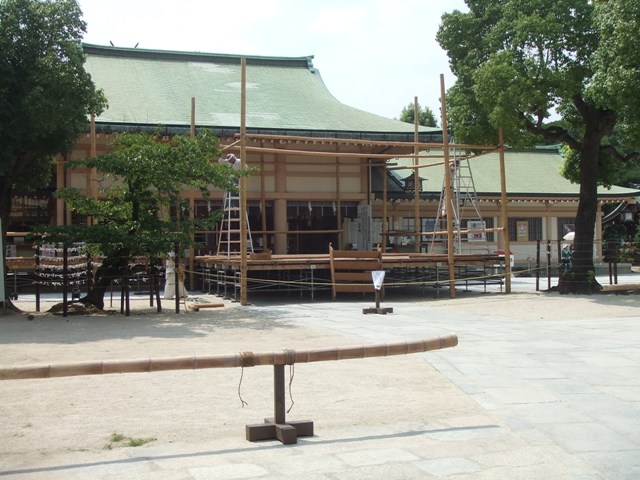 This stage is for Noh, an old Japanese play. It was originally brought from the continent in Nara period, about 1300 years ago, and was developed in Japan.
Takigi Noh, or Noh lit by firelight is going to be performed at 5:30 p.m. on the 11th and 12th days of August at Ikutama Shrine.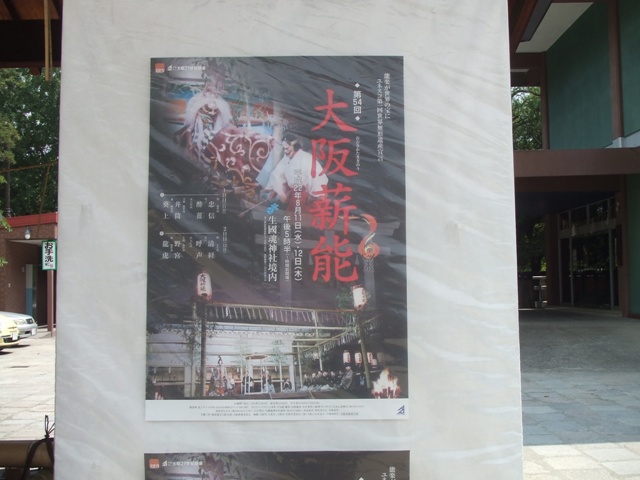 On the 11th, Tadanobu, Suhajikami, Izutsu, and Aoinoue and on the 12th, Kiyotsune, Yobikoe, Nonomiya, and Ryoko are schedule to be played.
The schedule is subject to weather conditions, however.
The admission is 3,500 yen for an adult, and 2,000 yen for a student.
The 3,000 yen advanced ticket is available for an adult. No advanced ticket for a student. Photos are not allowed unless you get permission.
Ikutama Shrine is a few minute walk from Exit Number 3 of Subway Tanimachi 9-chome Station
March 29 was a little early for Sakura, or cherry blossoms, but there were some cherry trees blooming in central Osaka.
I went to a restaurant called "
Grove
" between Kozu Park, and Kozu Shrine with a good friend of mine. From the restaurant, you can see cherry blossoms of Kozu Park.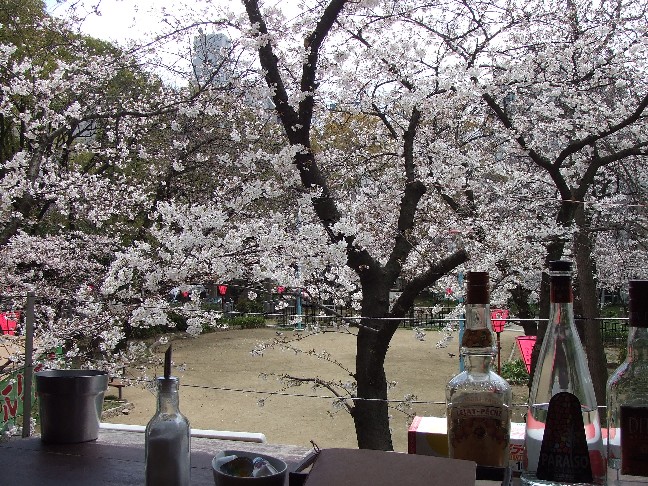 Their window is like "convertible". They remove the glass wall when the weather is warm. When we got there, the glass wall was stored, and the whole restaurant was like a big terrace.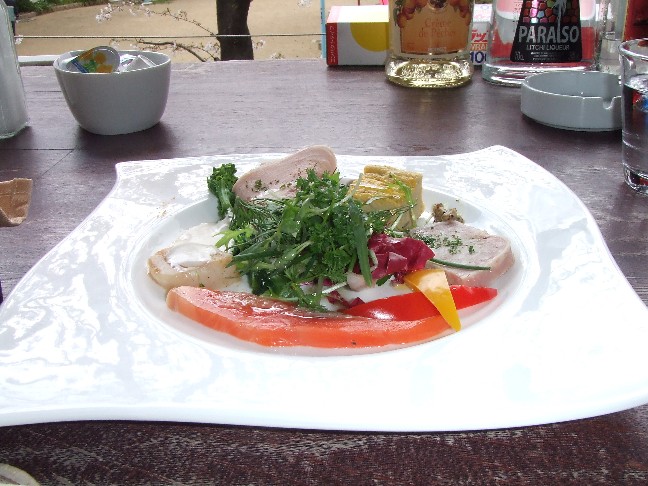 As it got chilly and windy, the glass wall appeared.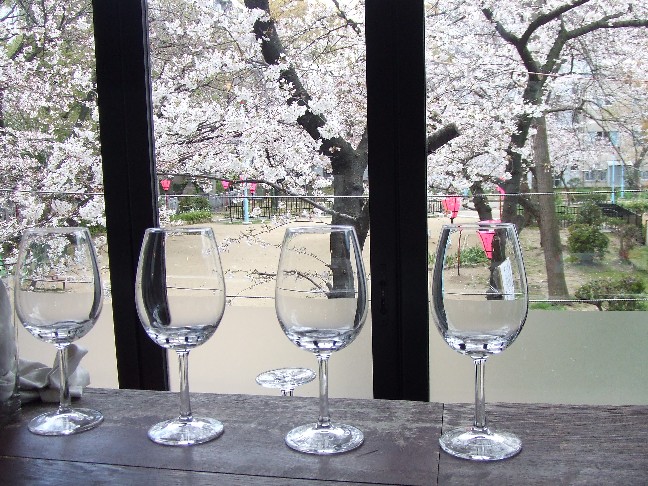 We enjoyed cherry blossoms and good meal at the same time!