A white horse is wandering in Osaka City!
2008年 08月 02日
One day in July, a white horse was wandering in Sumiyoshi shrine in Osaka City!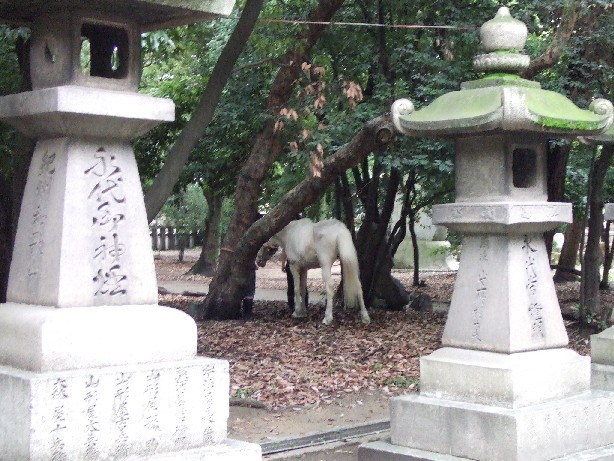 Well, this white horse belongs to Sumiyoshi Shrine, and usually he (or she) is kept away from this shrine, because of there is only a small space for him (or her). Around the time of important events, this horse seems to come back to the shrine, and is put into the very tiny stables. So he ( or she) needs to be outside and be well taken care of.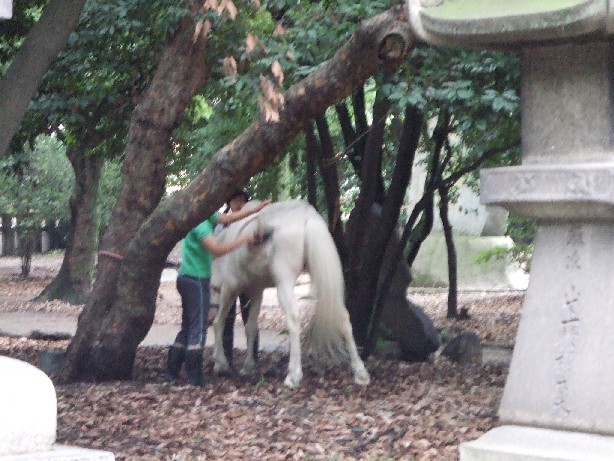 This white horse was here for Summer Festival called
Sumiyoshi Matsuri
, one of the three biggest summer festivals in Osaka, which is annually held from July 30 to August 1.
When I was a child, I liked to see the parade and see the white horse. He (or she) must be a different white horse from the one that I used to see!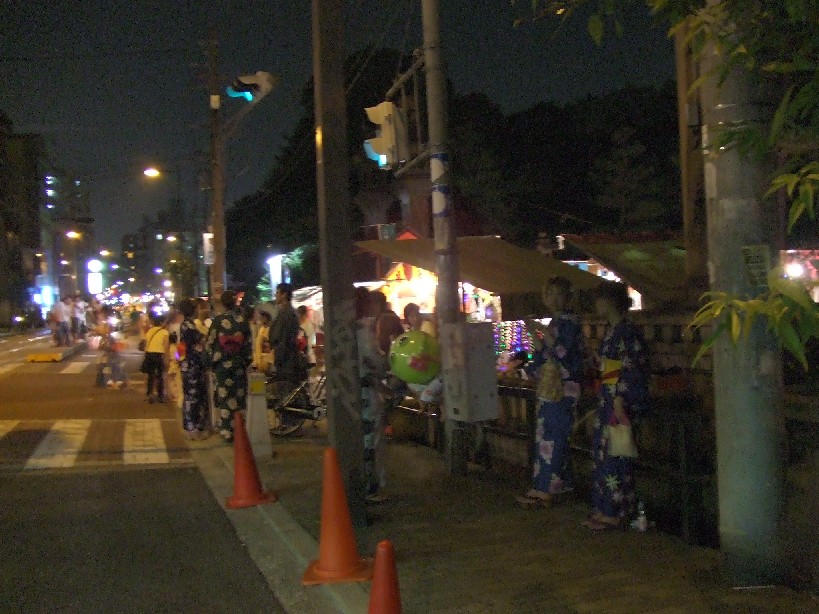 This photo was taken just outside of the shrine during Sumiyoshi Matsuri. Yukata, Japanese summer kimono is very popular to go to summer festivals.