Snow in Osaka
2014年 02月 14日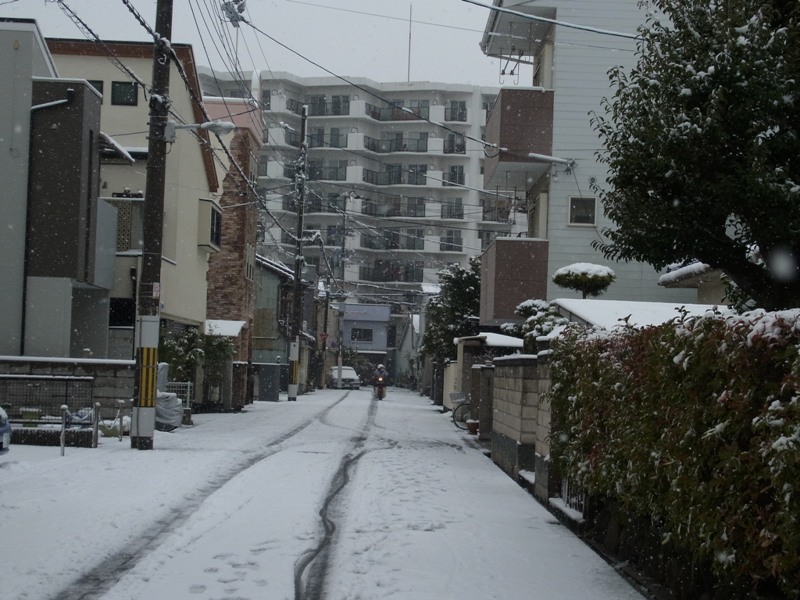 It was very snowy in Osaka today, as well as in Tokyo. Tokyo has more snow today.
Big cities like Tokyo, and Osaka have trouble especially with transportation when it snows. We are not used to snow.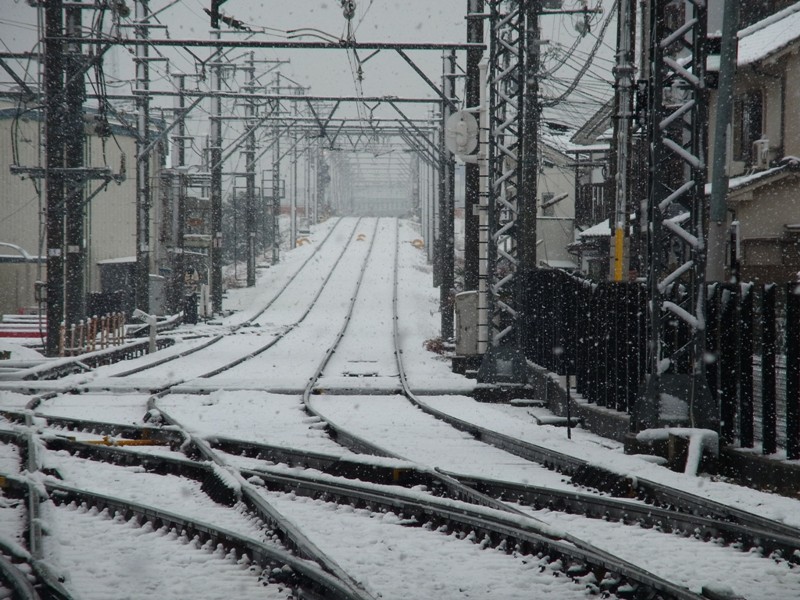 In the weather like this, Hankai tram was out of service almost all day today....