January 2nd is the day when people purchace Fukubukuro, or Happy Bags
2014年 01月 03日
Most shops are closed until 3rd of January, and most companies are closed until 5th this year, but major department stores and shopping centers are open from January 2nd.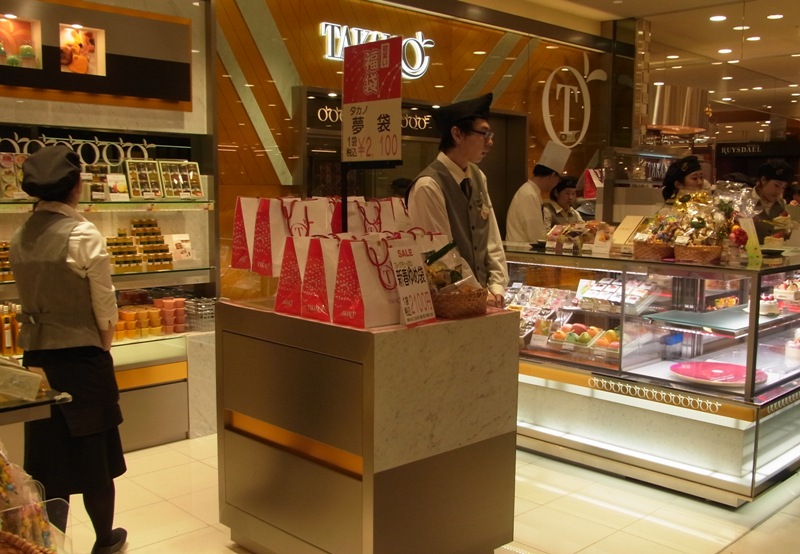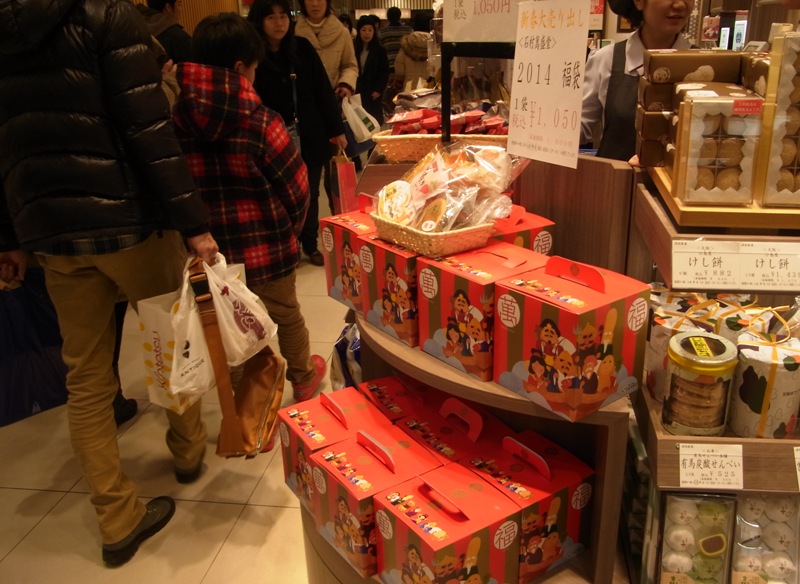 Many people like to buy what we call "Fukubukuro", Happy bags or Lucky bags, because they contain the things of twice, three time, or 4 or 5 times as much price as proper one.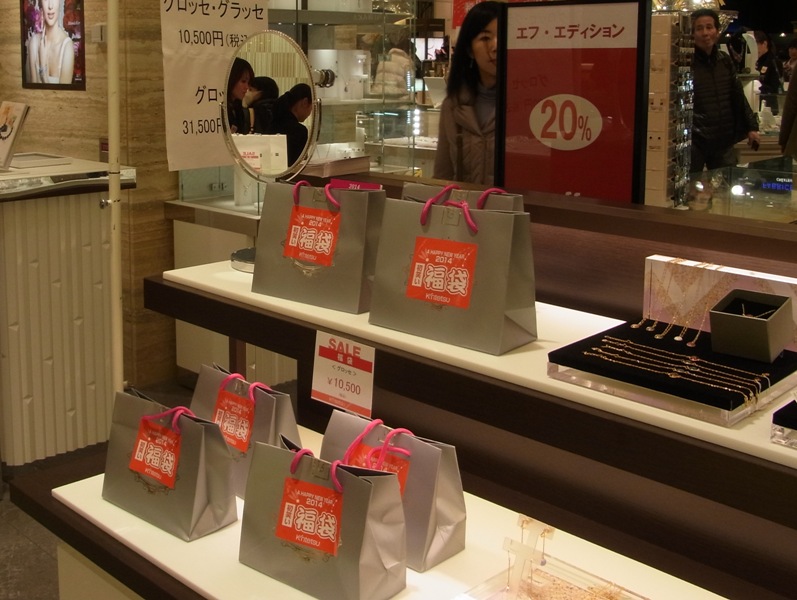 There are Fukubukuro of clothes, jewelry, sweets, food, and many other things.
Traditionally, we couldn't see inside until some years ago, but these days, there are samples to show inside, but not always.
Of course, not all of them are their favorite, but people who like Fukubukuro say, they don't care.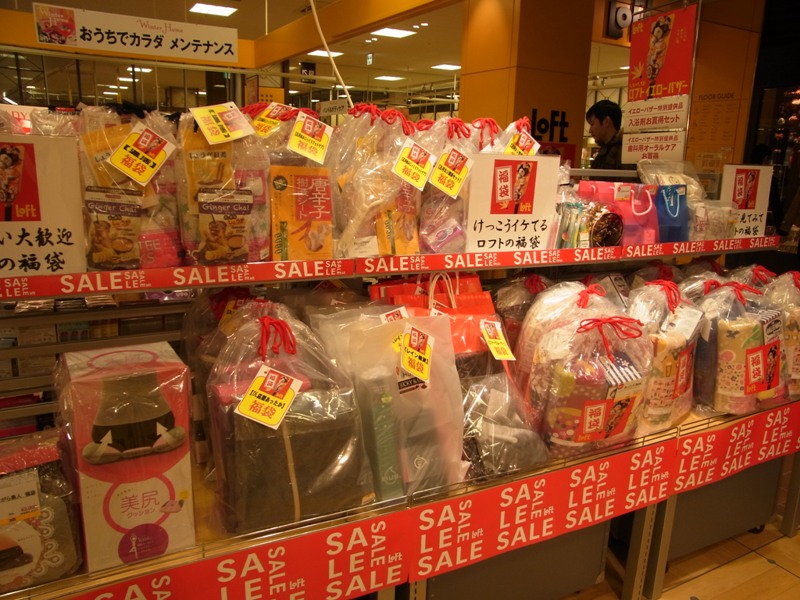 It may be good for providing souvenirs, but you should be in big cities in Japan on January 2nd.
Photos taken at Kintetsu Departement Store in Abeno Harukas and &, on January 2nd, 2014.