A restaurant in mountain valley
2013年 10月 01日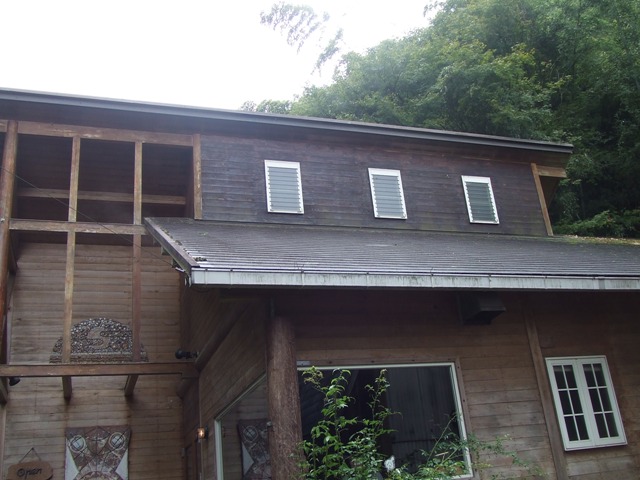 In Osaka, there is a restaurant in the mountain valley.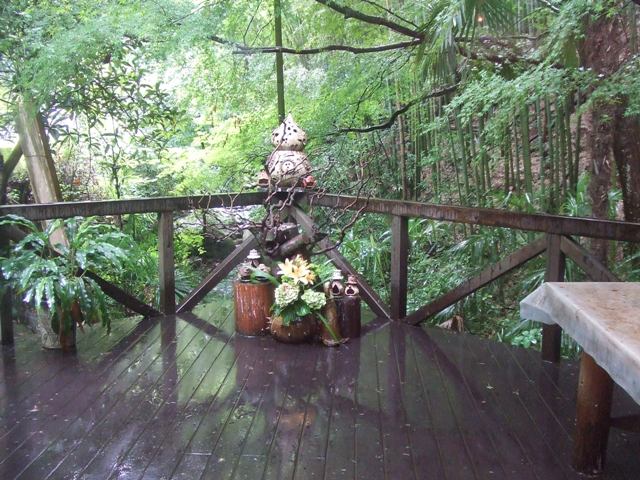 They are open for lunch time, and tea time after 2 o'clock.
The name of the restaurant is "Hanana", and it is in Izumi City, the southeast part of Osaka Prefecture.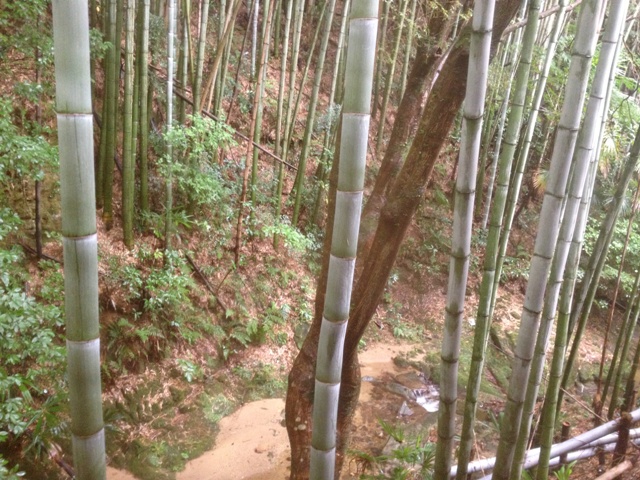 It's not far from the center city.
Well, you need a car to get there though.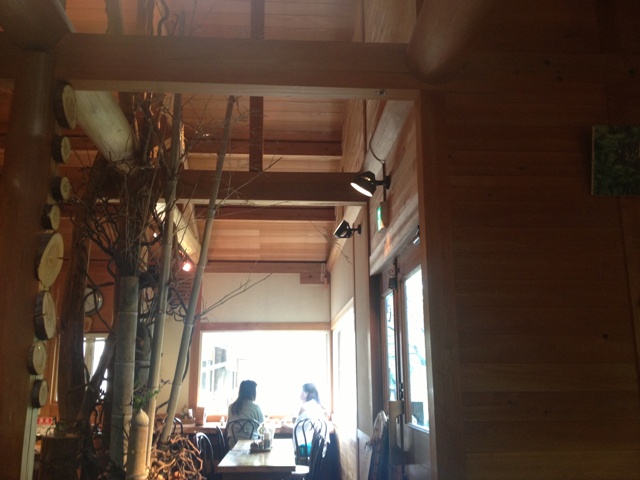 They serve vegetables grown in their garden.
They are organic.
I had tempura, and I love tempura.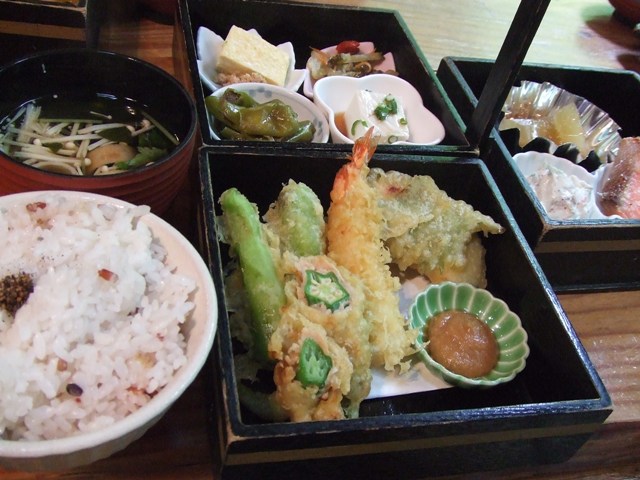 The owner is originally a lumberjack.
They even have kilns where they use firewood.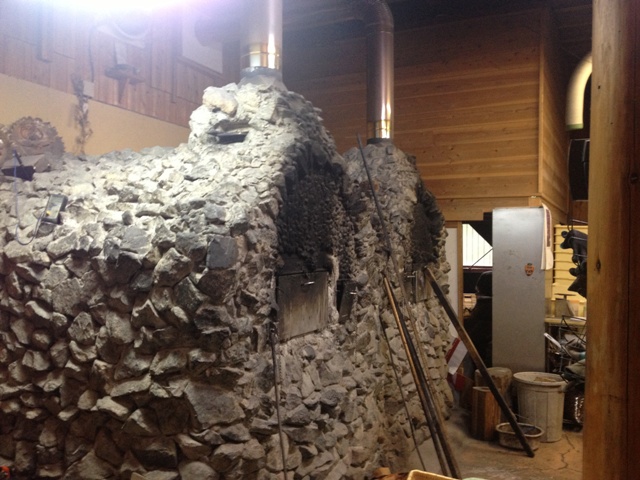 They bake bread in there.
I bought some and it's the most delicious bread I have ever had!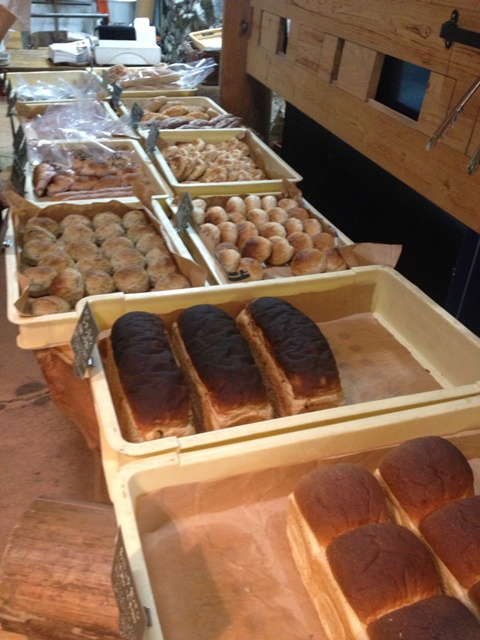 So nice, and I felt like I had gone to some resort place,,,, just for lunch time.
Great place to feel the nature.
Hanana:
97-1 Harukigawa-cho, Izumi, Osaka
Phone number: 0725-54-3088