Aigamo Ducks are working this year too at Sumiyoshi Grand Shrine
2013年 07月 18日
After the Rice Planting Ritual, the rice is grown in organic ways at Sumiyoshi Grand Shrine.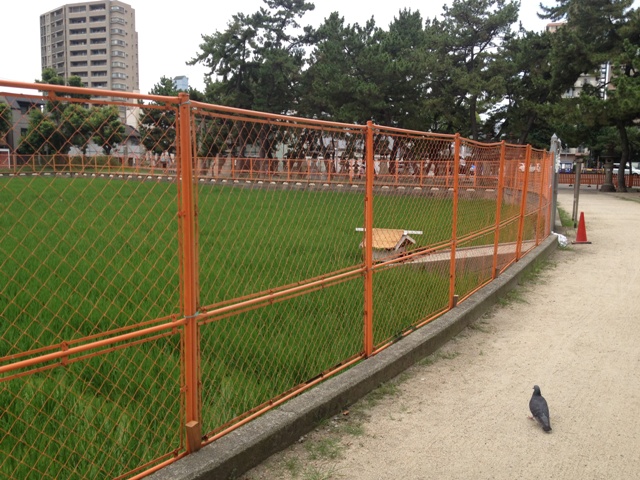 One way is to be helped by Aigamo Ducks.
I introduced about this two years ago.
http://indigo05.exblog.jp/15198854
This year too, they are working hard eating worms and weeds.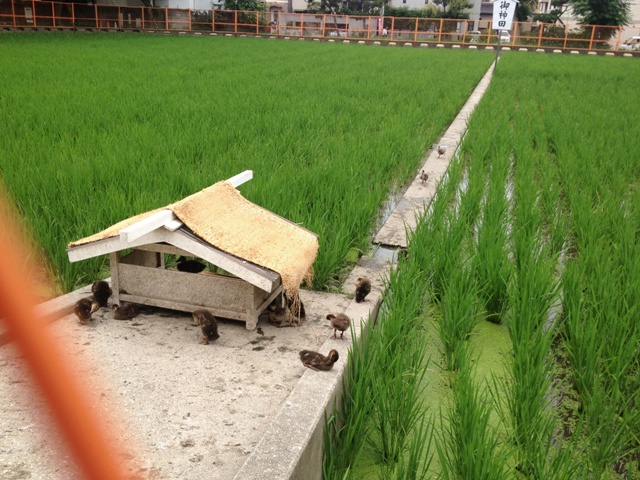 They just finished and started to take a break. When I got there around noon, some of them were still working on and in the water. Too bad I missed the shot!