Ebessan Festival at Imamiya Ebisu Shrine, 2013
2013年 01月 11日
Yesterday morning, when I walked along Midosuji Avenue, I saw the floats of the parade waiting on the bridge over the Dotonbori River.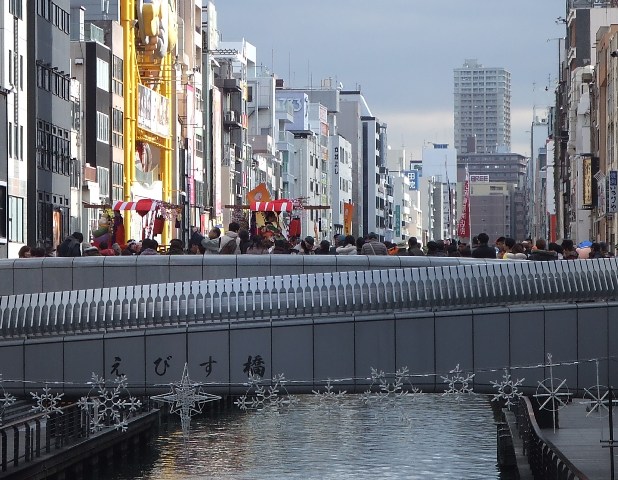 And you can see a lot of people with bamboo boughs like him especially in Namba Area.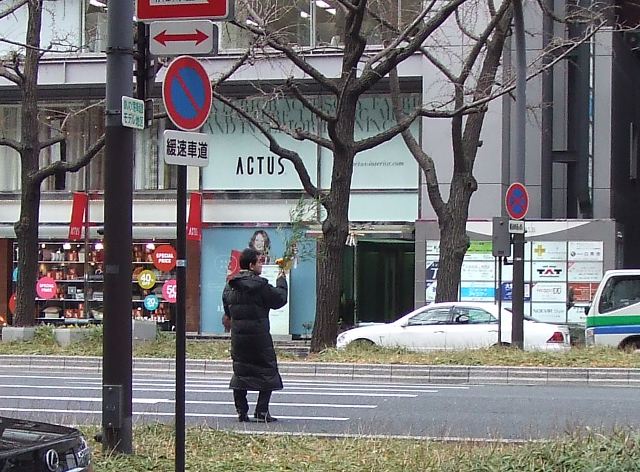 Yes, from January 9 to 11, Ebessan Fastival was held in Osaka.
Ebessan (Yebisu-san) is one of the deities, who provides prosperity.
Osaka is a merchants' city so a lot of merchants pray for prosperity during this period.
On the way back home from Shinsaibashi, because I go through Namba area, I dropped by Imamiya Yebisu Shrine.
Wow! Look at this crowds on the way to the shrine!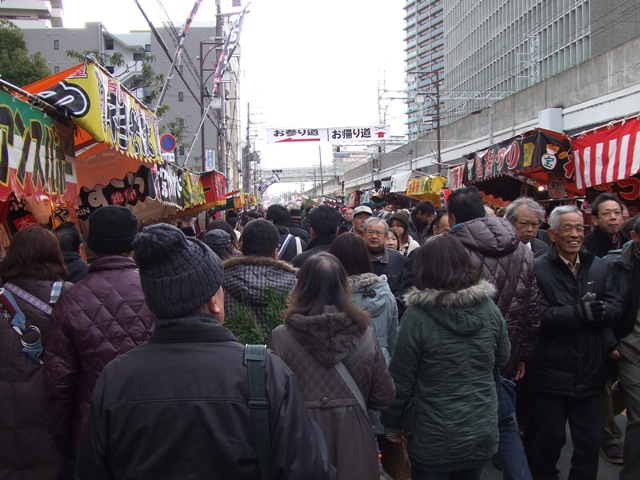 After I reached the gate, a lot more crowds were waiting for praying.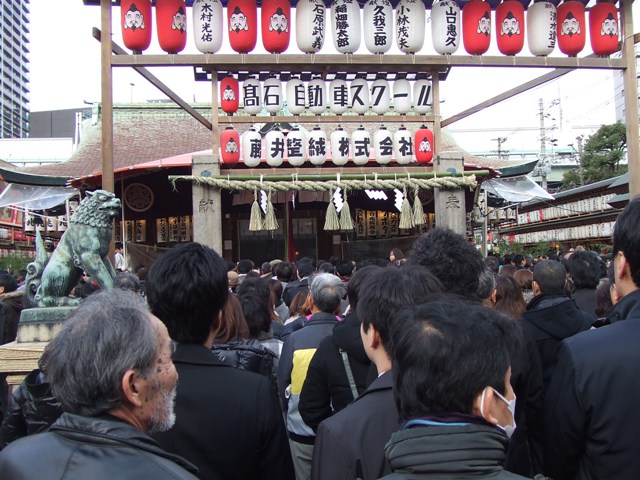 You can get a bamboo bough for free after you pray, and you buy charms, or ornaments to hang on the boughs in the shrine. Next year, you have to return it and get a new one.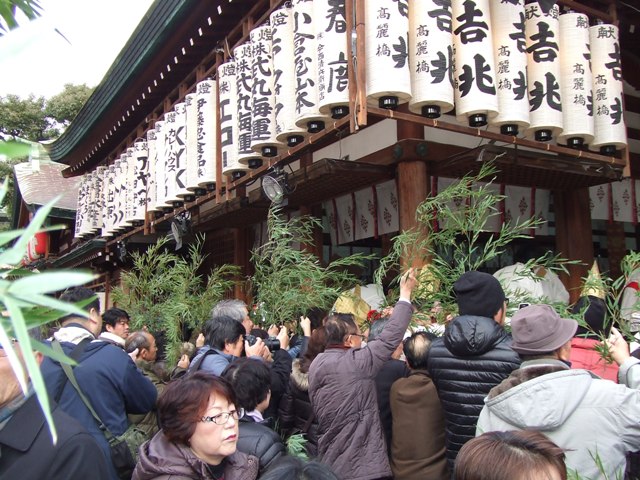 What does Ebessan look like?