An Experience that Many of Osakans go through
2012年 11月 22日
One of The experiences that many of Osakans go through is going through the busy stations filled with people.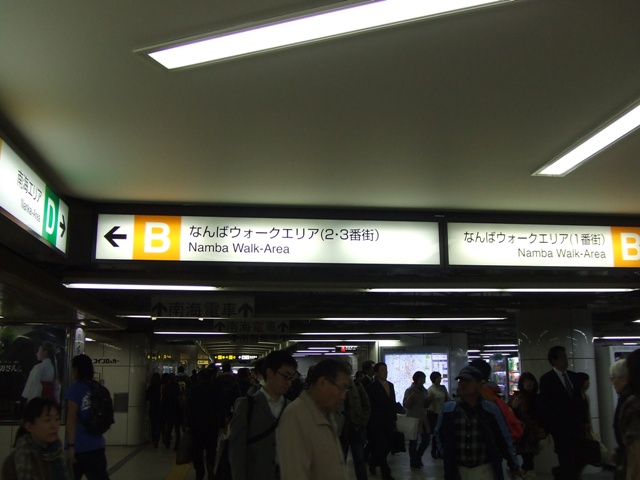 I take Kintetsu Like once a week, and then, I have to go through Namba stations where Kintetsu Line, Subway lines, and Nankai Lines get together.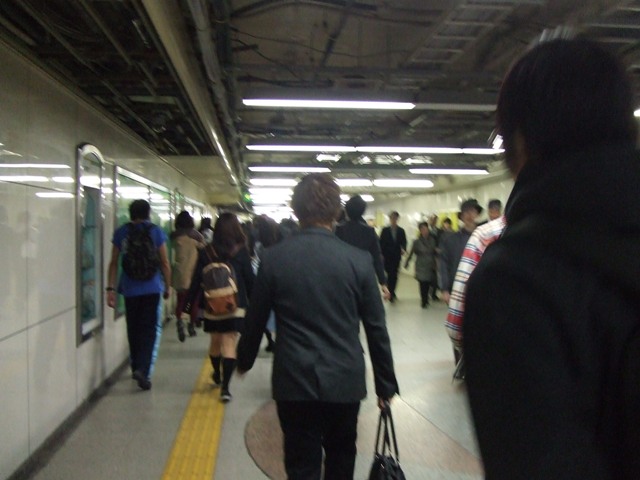 I took these photos at around 6:30 p.m around subway Namba station which is between Kintetsu Namba Station and Nankai Namba station.
People, People, and People!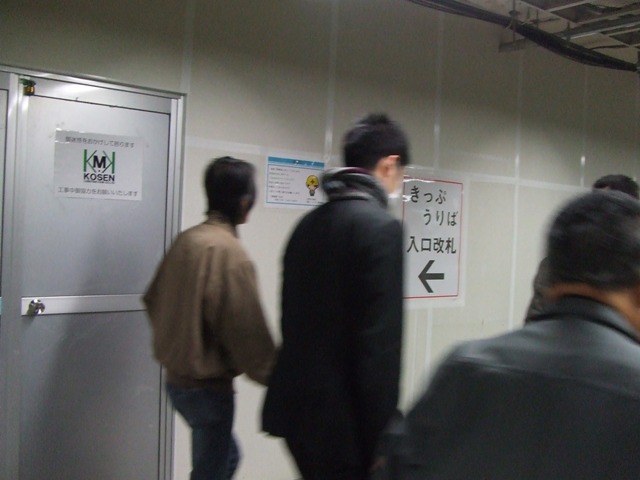 Be careful! Those people walk so fast.
The Namba Station of subway Midosuji Line is under construction now, and it makes this station inconvenient.
When will the construction be over? Maybe next year, or the next year.