It's the season of persimmons
2012年 11月 04日
Many people in Japan like to have persimmon trees in their gardens.
Even in a big city like Osaka, you can see persimmon trees here and there.
Now is the season of fruits of persimmons.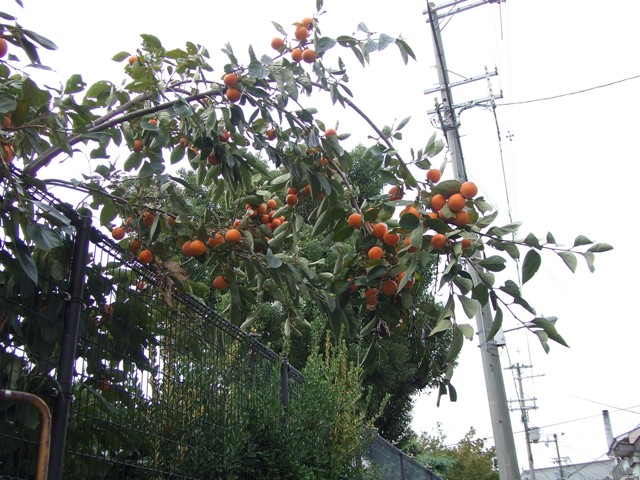 You should eat persimmons from fruit shops or markets, or else, it could be too bitter if you take one of these.