Matsumushi and Abeno Harukas
2012年 09月 06日
I used to get off at Matsumushi Station of Hankai Uemachi Line to go to learn English Conversation long long time ago.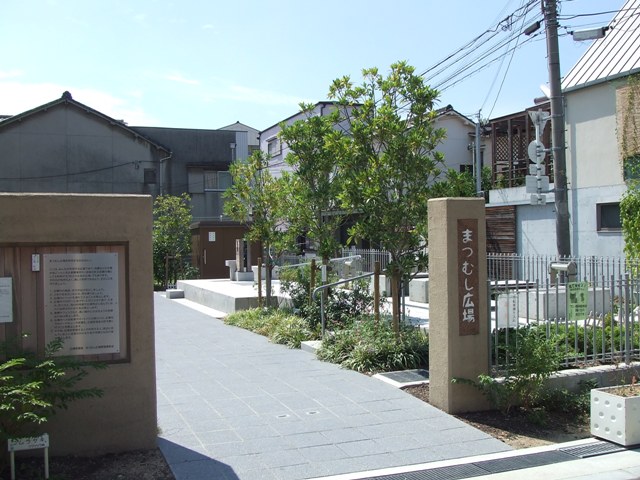 I found a new small park close to the Station. It looks like a brand new park.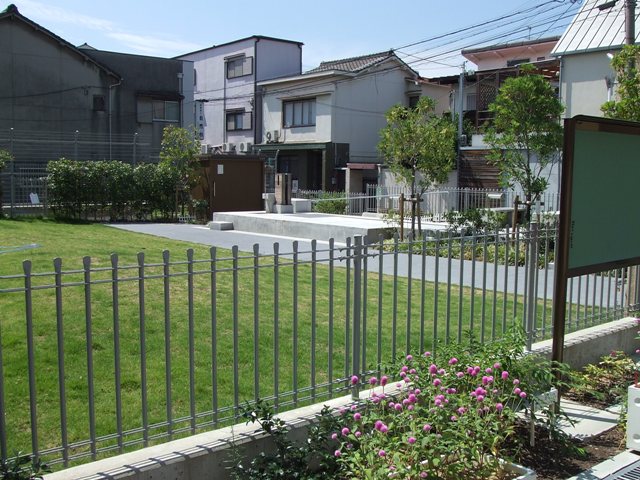 Nobody's there. It's too hot and humid in Osaka now.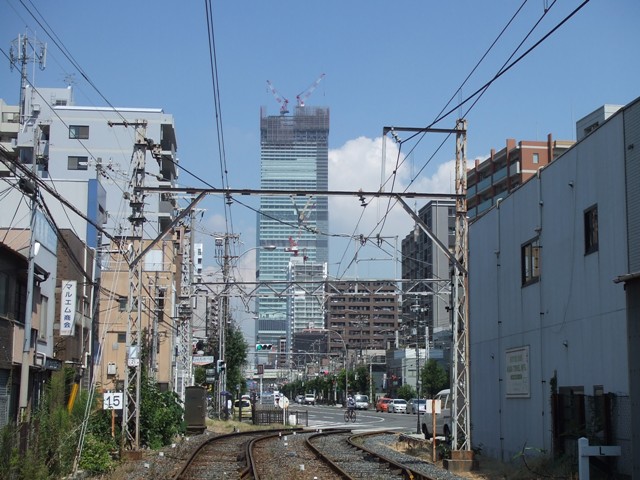 Habeno Harukas, the view from Matsumushi Station, now it's officially the tallest building in Japan.