I had Sukiyaki at a distinguished Sukiyaki restaurant!
2012年 01月 31日
I had Sukiyaki at a certain place in Kyoto.
Sukiyaki is a popular style in Japan, but what I always have is Kansai style of Sukiyaki.
Here's appetizer: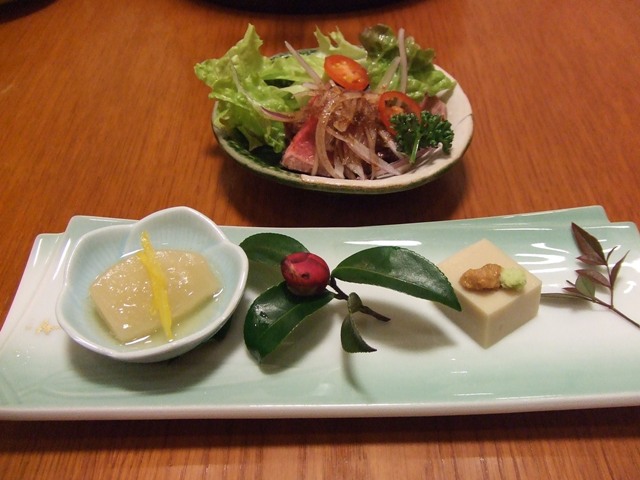 Well, this Sukiyaki restaurant is a very distinguished and expensive one.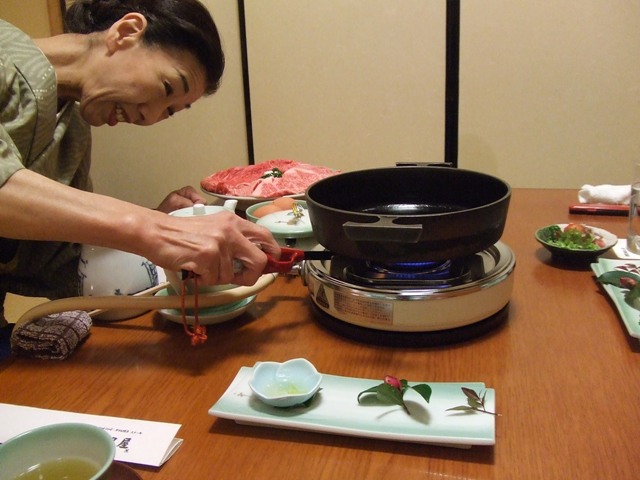 The beef they serve is what I can't afford in everyday life.
This was a kind of special occasion.
This is how we make Sukiyaki in Kansai.
Grease the pot: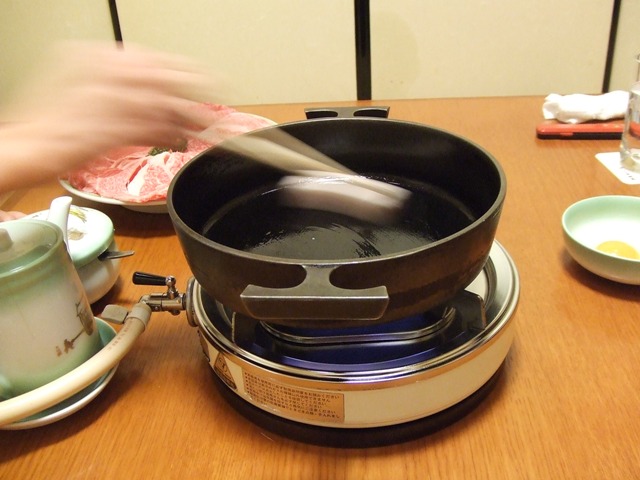 Put sugar in it: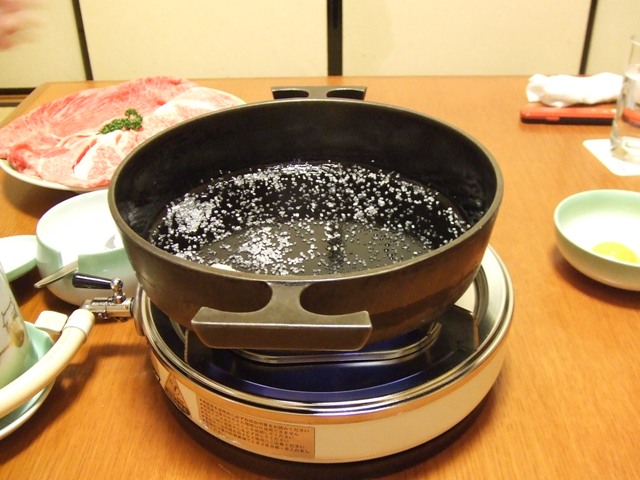 Fry just a little of meat, and eat. Don't forget to beat the egg.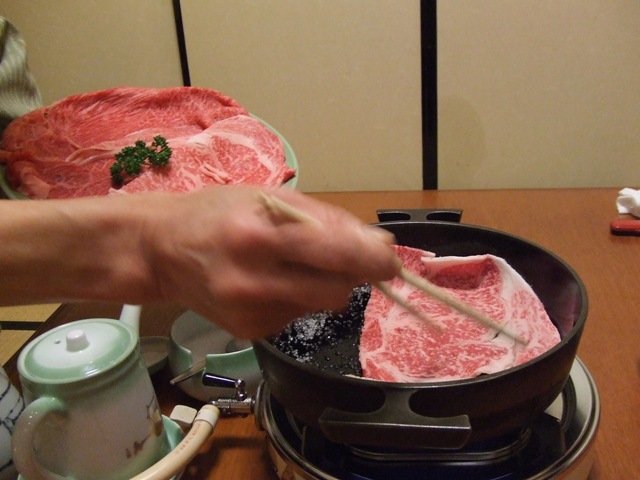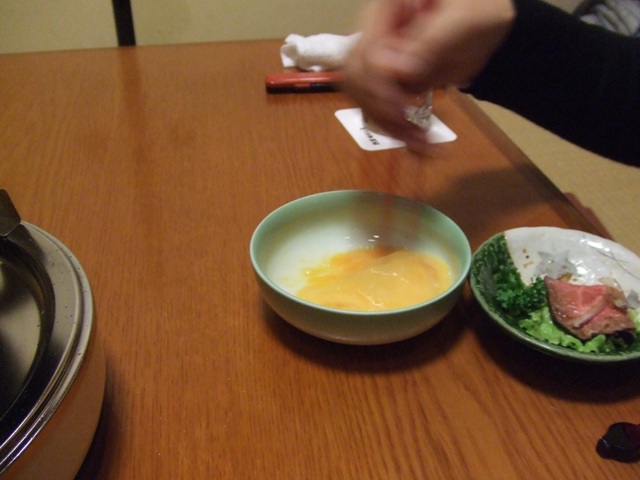 Put other ingredients like vegetables and tofu.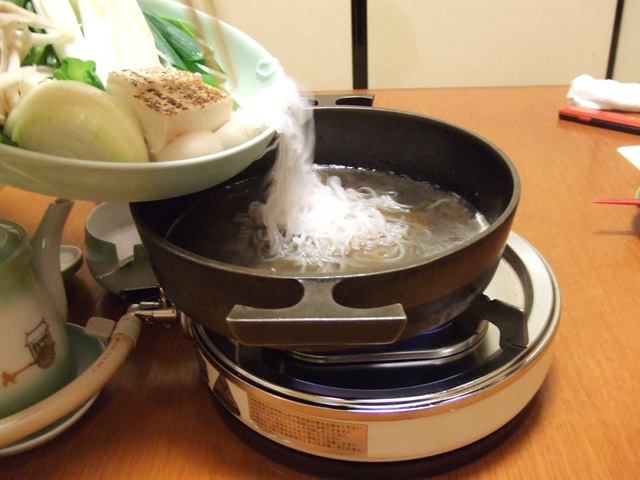 Pour soup called warishita which consists of mirin, soy sauce, and so on.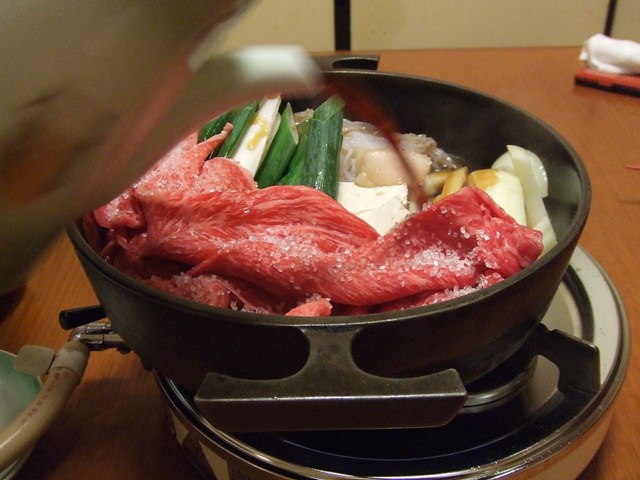 Simmer for a while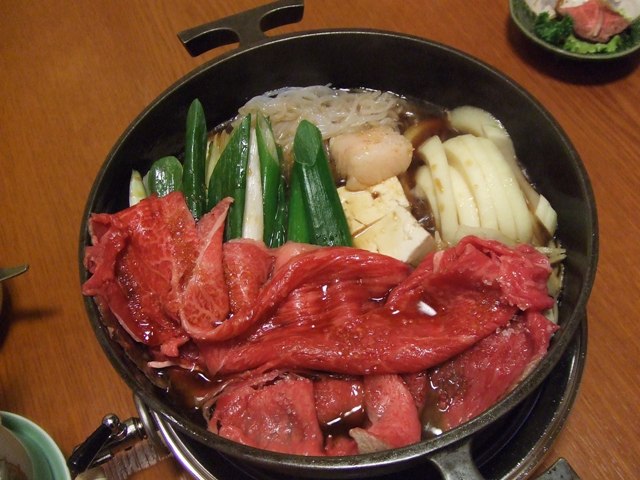 Ready!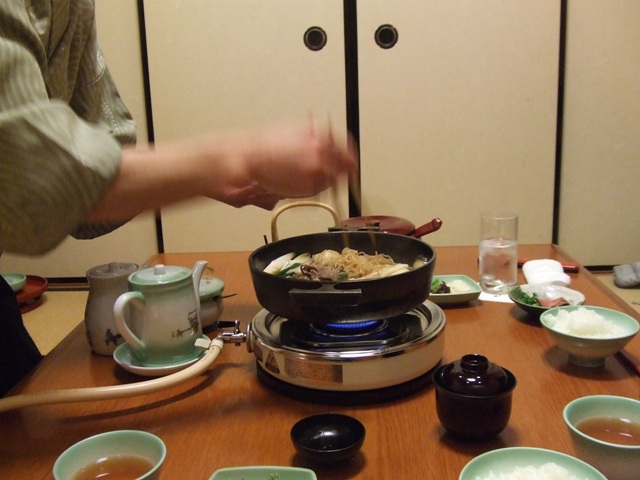 Yum!