Abiko Kannon Temple for New Year
2012年 01月 04日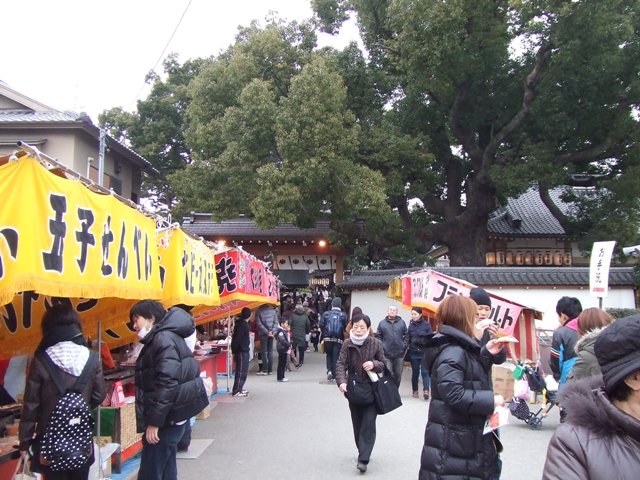 Most Japanese go to shrines for new year, but some people go to temples.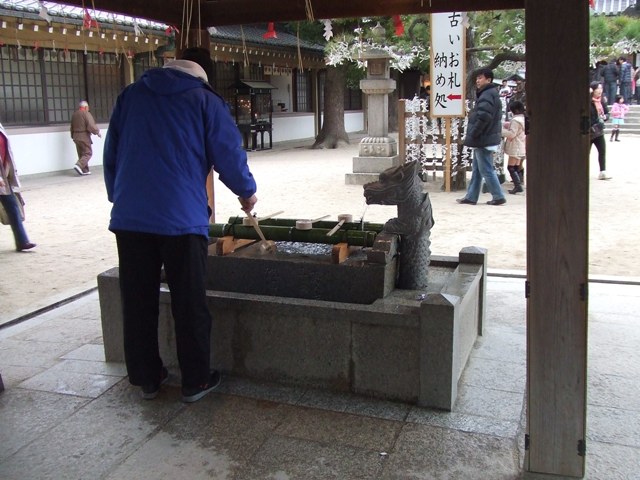 For example, in Osaka City, there is a Buddhist temple called "Abiko Annon".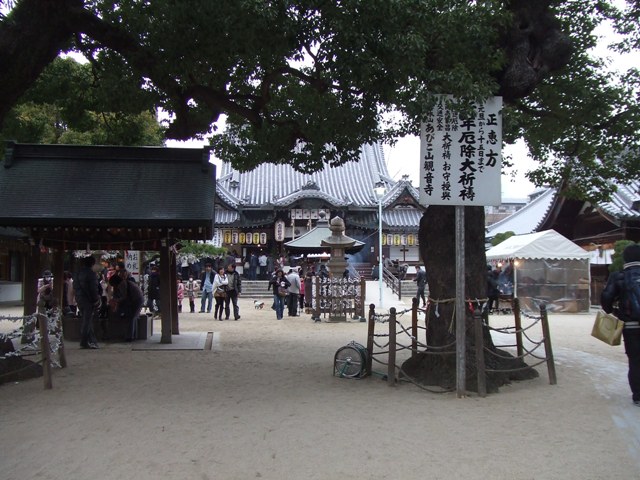 This is the oldest Kannon Temple in Japan, and it is said Prince Shotoku started this temple.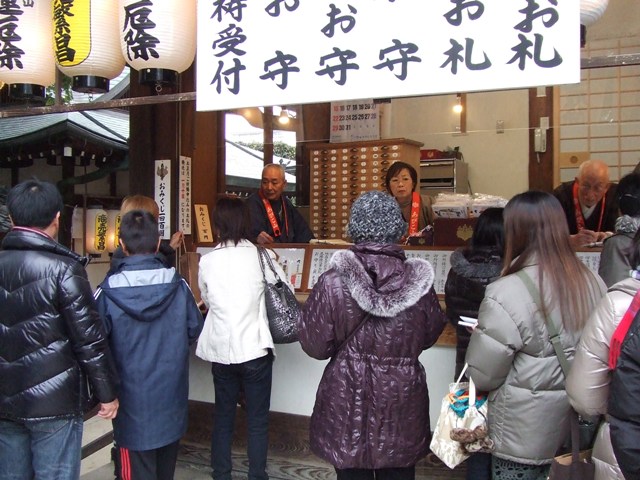 There is a big festival on February 3, the day of Setsubun here at Abiko Kannon.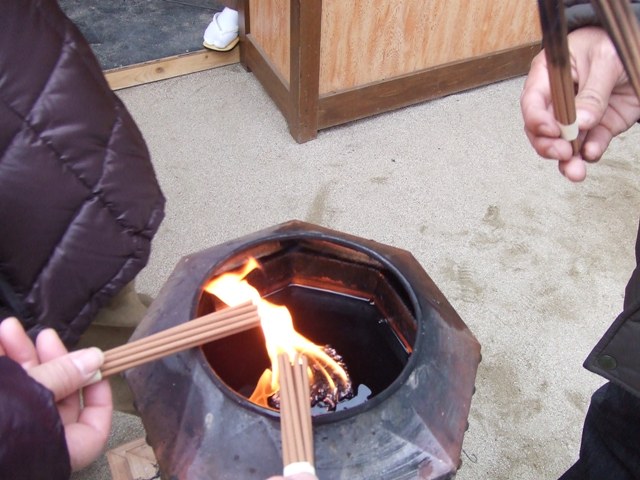 (People offer sticks of incense)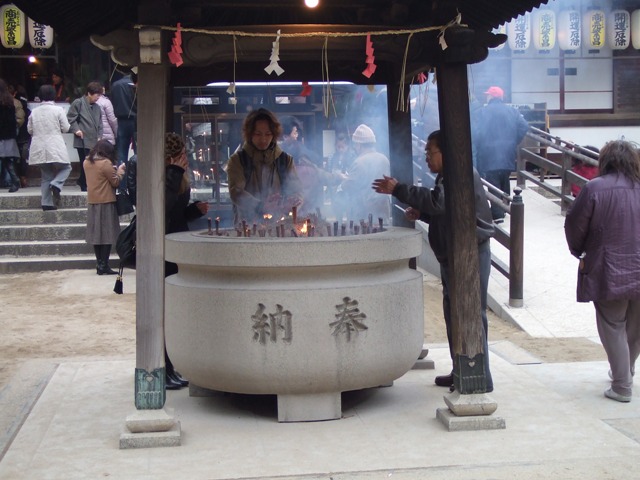 This temple get more exciting on February 3!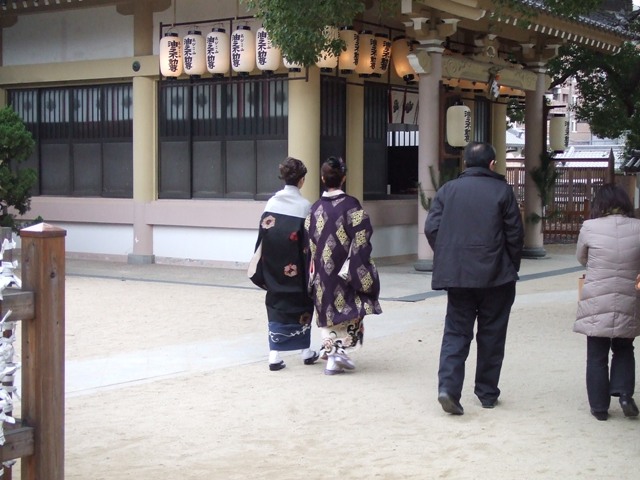 Abiko Kannon Temple is 3 or 4 minute walk from Abiko Station of Subway Midosuji Line, 7 or 8 minute walk from Abiko-cho Station of JR Hanwa Line.