A Happy New Year!
2012年 01月 01日
The new year has just started.
Most Japanese go to shrines on a new year's day, the second or the third of January.
I write a lot about Sumiyoshi Grand Shrine on this blog, so many of you would think I go to Sumiyoshi Grand Shrine.
Well, I used to, but these days, I don't feel like going into that crowd. There are so many people coming from all over Osaka, or from all over Kansai, or even from outside of Kansai area every year at Sumiyoshi Grand Shrine for new year.
So, I went to the local shrine, Wakamatsu Shrine.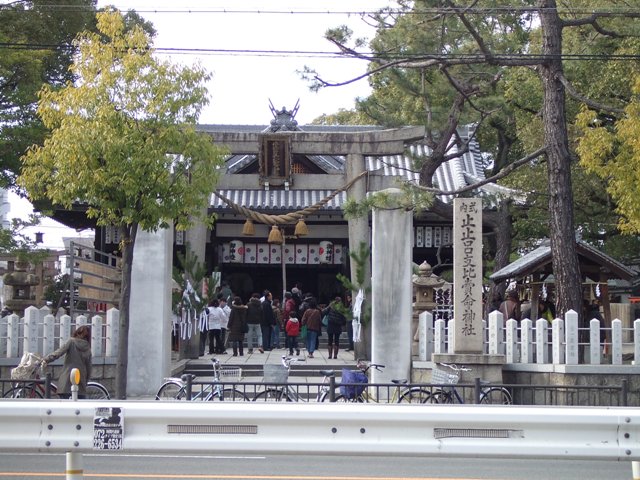 It is much less crowded, and I can feel the good old days at a smaller shrine.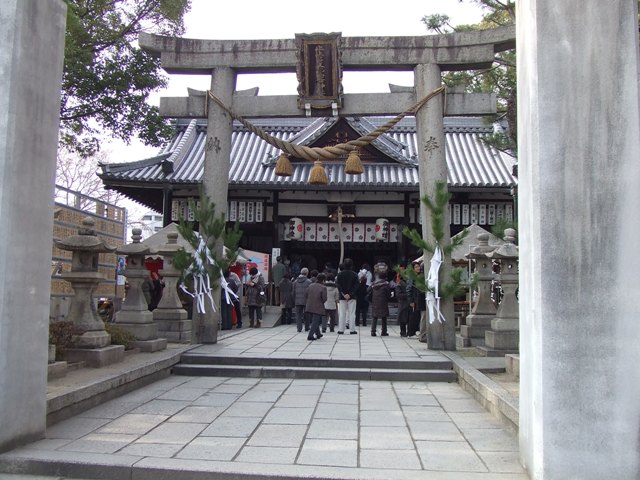 Luckily, I could see their dance ritual.