Exercise around the Nintoku Mausoleum, the largest graveyard in the world
2011年 10月 18日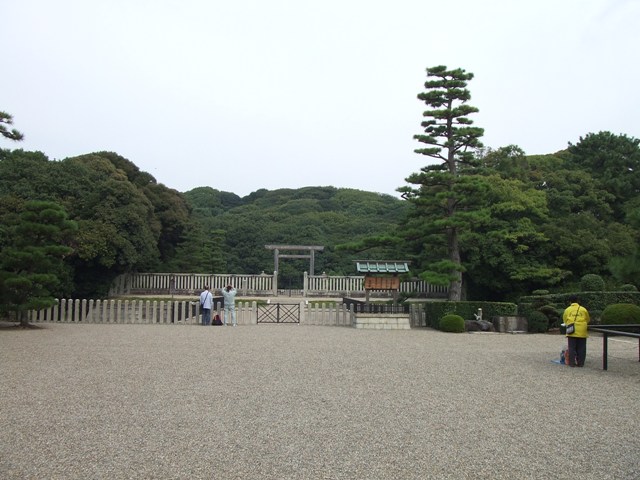 A good friend of mine and I walked around the Nintoku Mausoleum, the largest graveyard in the world.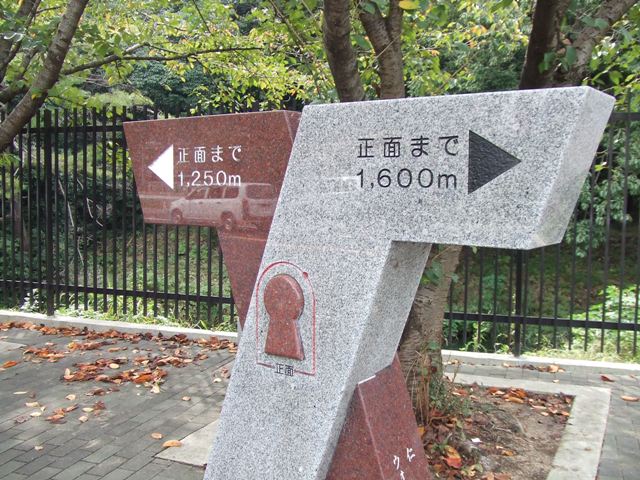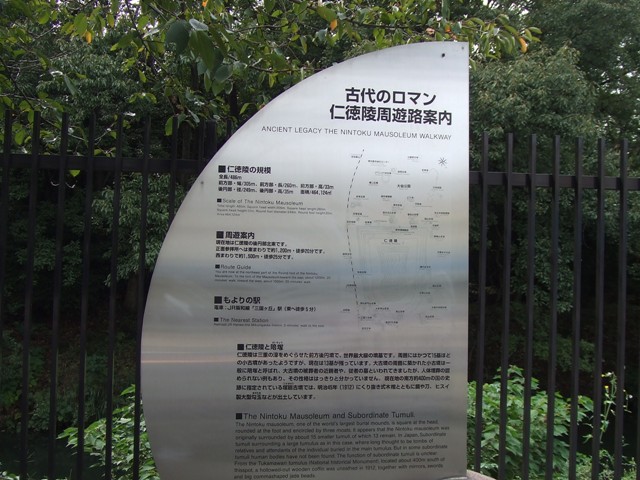 Believe it or not, this is the Statue of Emperor Nintoku, it is said he was the 16th Emperor, and lived from 257AD to 399AD. Of course, nobody has ever seen him.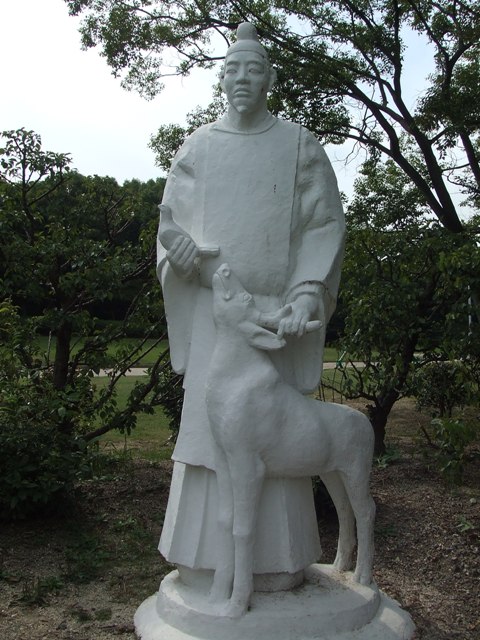 Monday is the day when museums, tea rooms in surrounding area are all closed. It is a good day for the people who hate the crowds. If you want to know more about the history and the culture, try other days.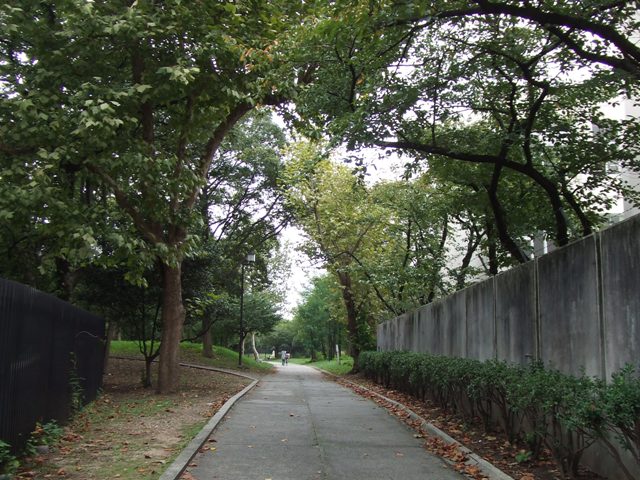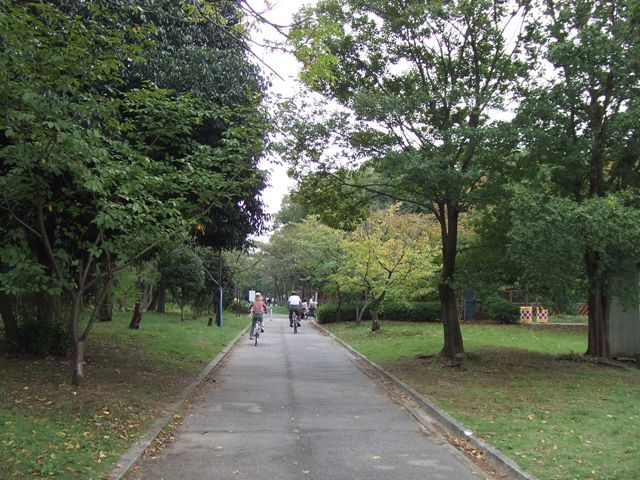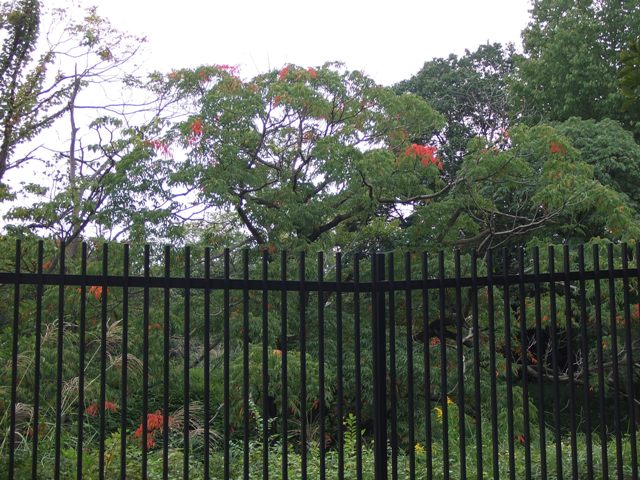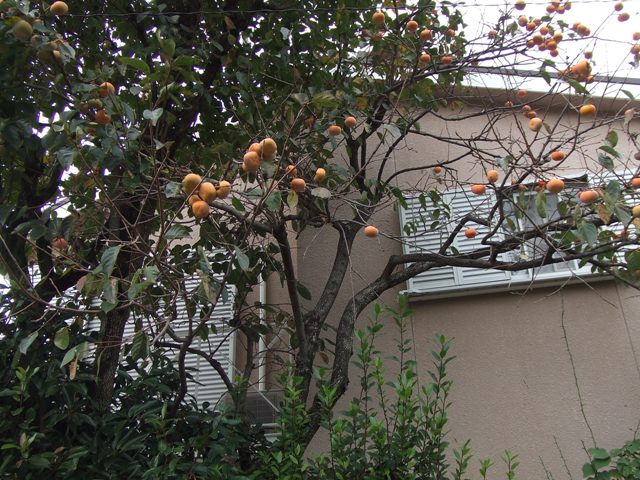 Persimmons in front of the house beside Emperor Nintoku's Mausoleum.
I felt the breeze from the ancient days.