The waterfall, Misogi no Taki in Sumiyoshi Grand Shrine
2011年 09月 25日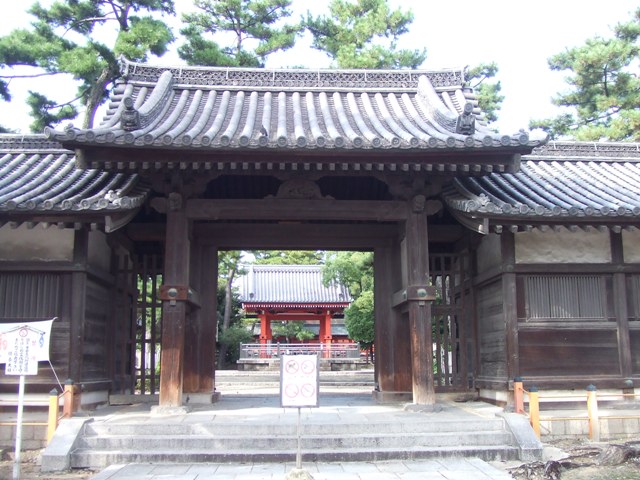 On the first day of March, 2011, I introduced the waterfall, "Misogi no Taki" in Sumiyoshi Grand Shrine on this blog.
http://indigo05.exblog.jp/14342519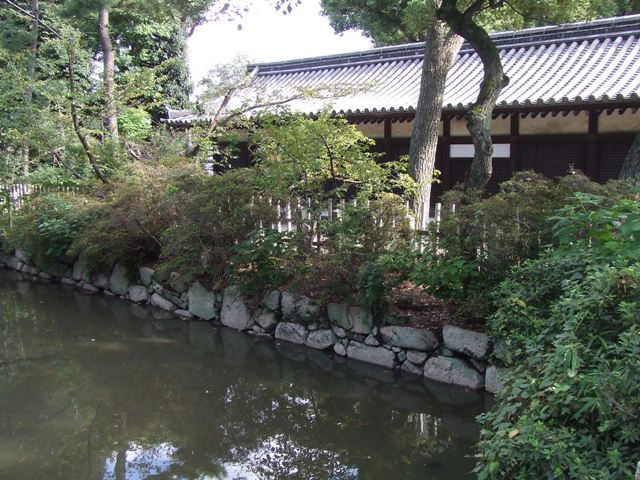 At that time, I heard the water system there was under the construction.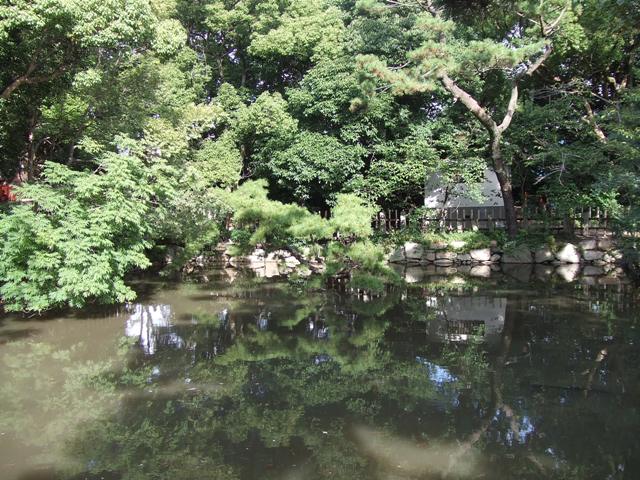 I was hoping that the construction was over, and on the day after the typhoon, I expected the existence of water at the waterfall.
The weather got very clear, dry, and beautiful after the Typhoon Roke.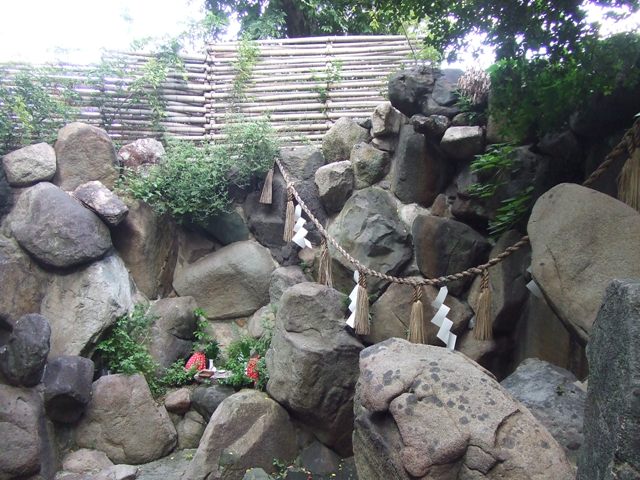 Look. There is no water. Even a drop.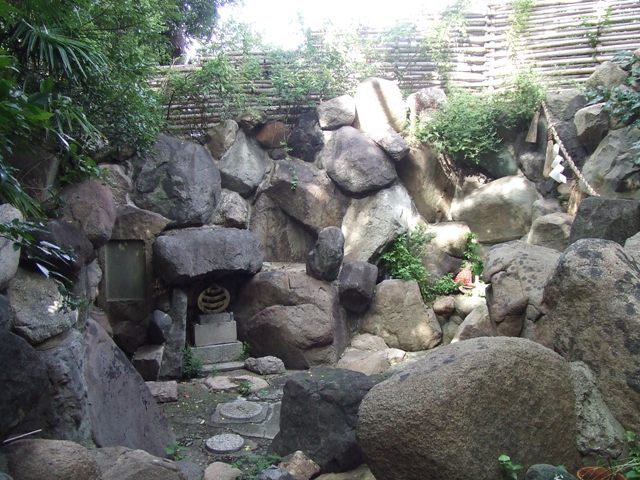 What I saw around there was a cat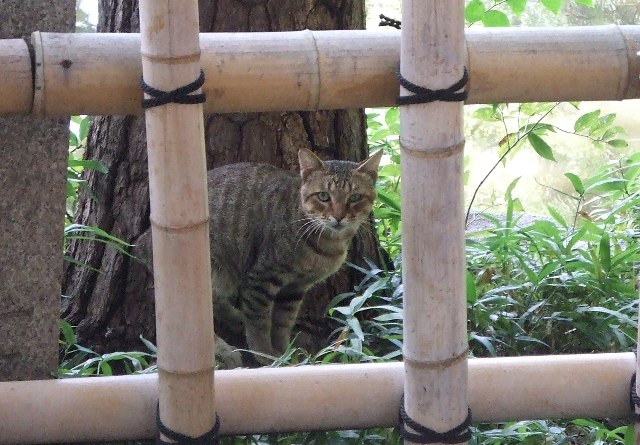 and ducks.