Tennoji Ekimae Station after Typhoon Talas
2011年 09月 06日
Moving is tiring, and I am still tired. But I am happy with my brand-new work place.
By the way, Typhoon Talas brought scary rain in Osaka, but fortunately, not as much as mountain areas of neighboring Nara and Wakayama Prefectures and Mie Prefecture. A lot of concerns are needed in these areas.
It was still rainy occasionally on September 5.
Here are some photos I took at Tennoji Ekimae Station of Hankai Uemachi Line on September 5.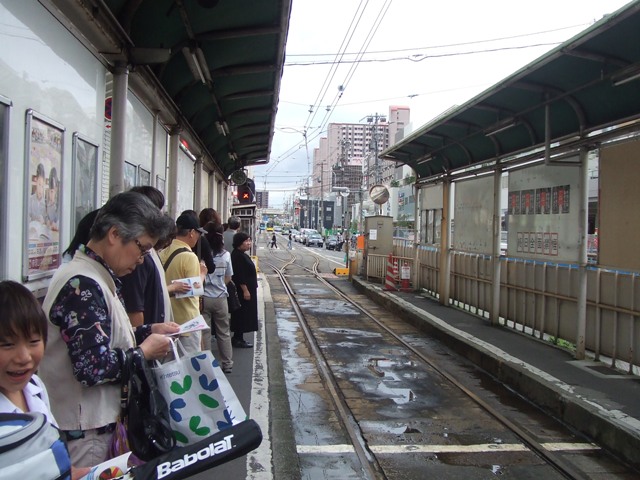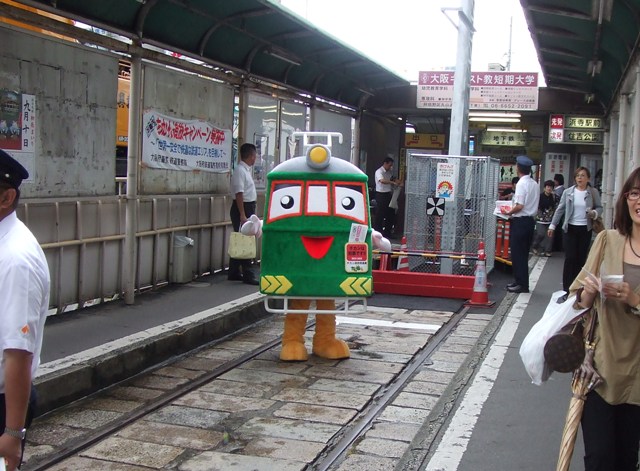 A Tram was working for a campaign.