Toyosato Elementary School Update
2011年 08月 18日
I went to Shiga Prefecture again. Why do I go to Shiga Prefecture so often? Because it's Japanese tradition to go to ancestors' graveyard for o-bon which is around August 15, and my ancestors' graveyard is in Shiga Prefecture.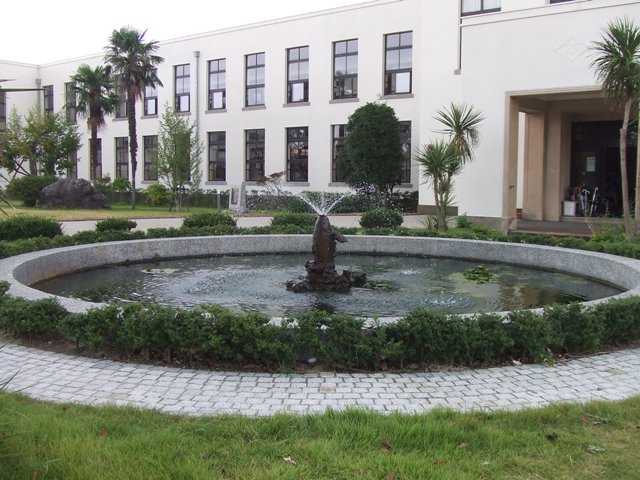 I went to Toyosato Elementary School… again. Now this school is famous thanks to the popular anime, "K-ON", or "Keion".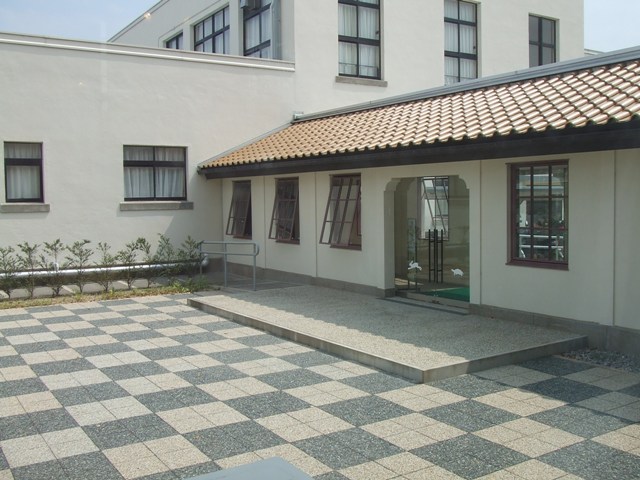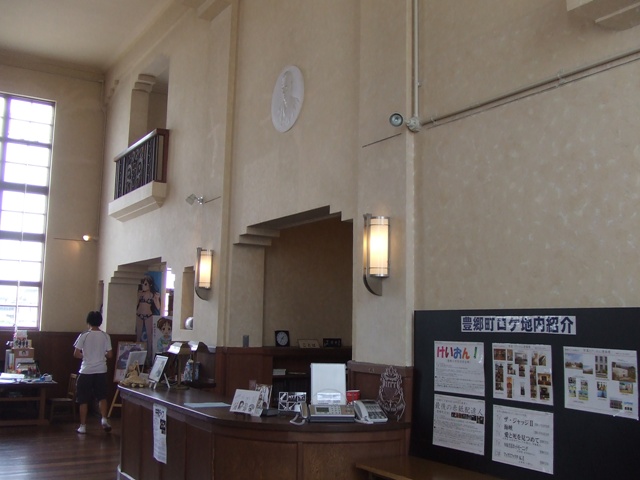 It has got so popular that there is going to be even a movie "K-ON" starting from December 3.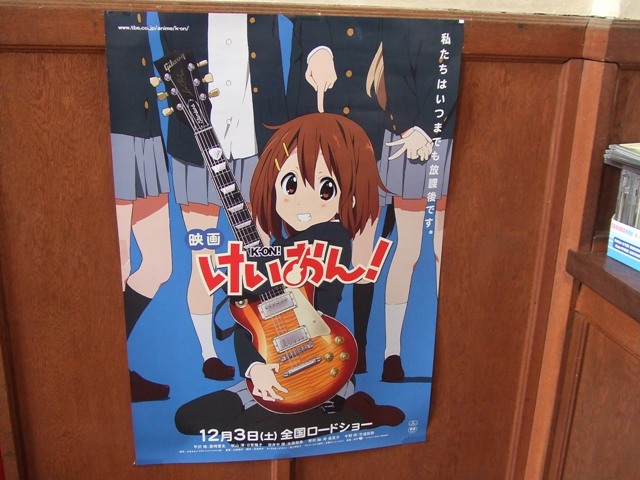 There is a lot of development about goods that are sold. There are hare and tortoise cookies, tortoise breads, K-ON character tissue paper, and many other goods.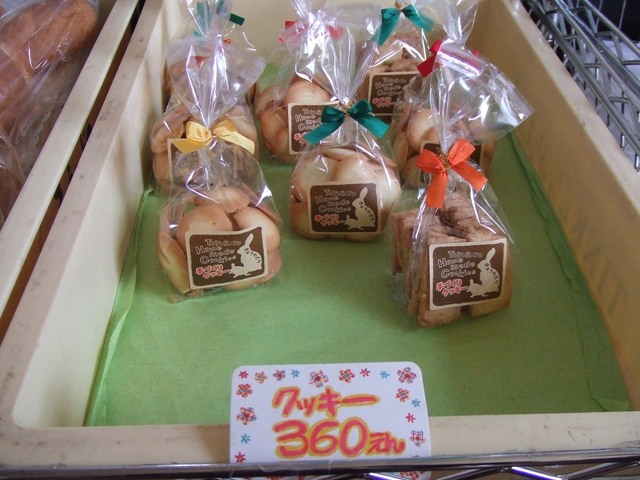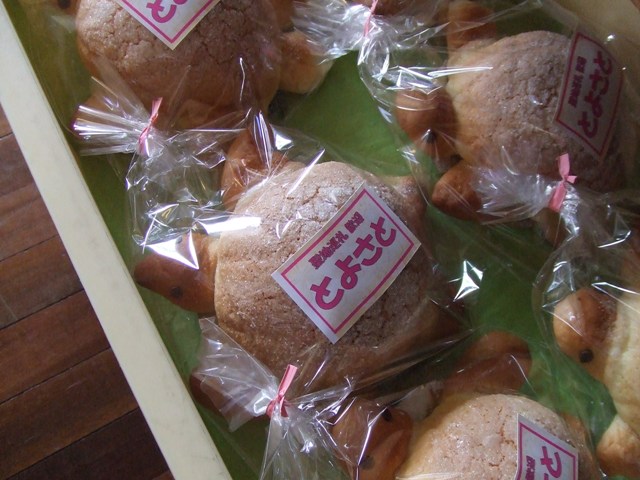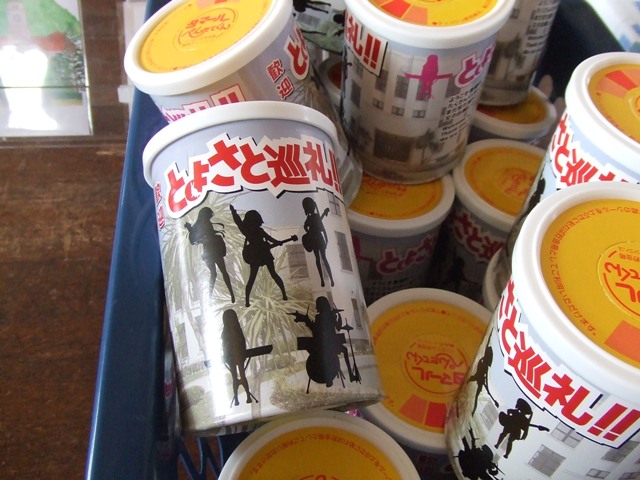 Hare and Tortoise: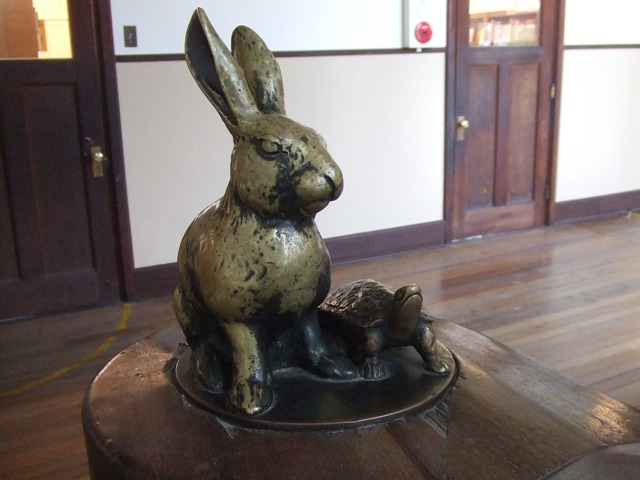 I saw people taking pictures. Are there any famous persons?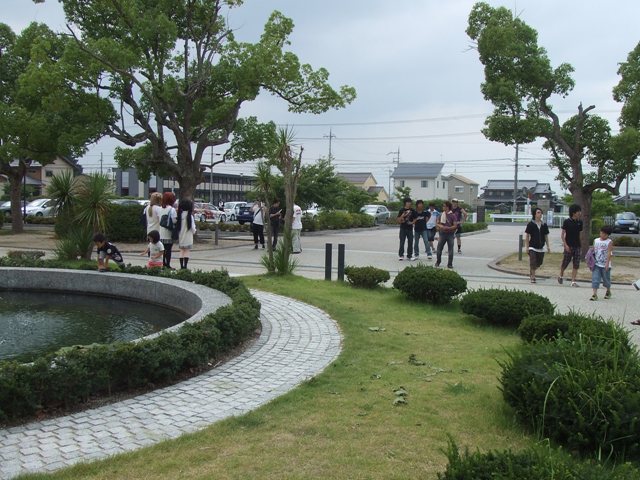 Yes! These girls are from K-ON!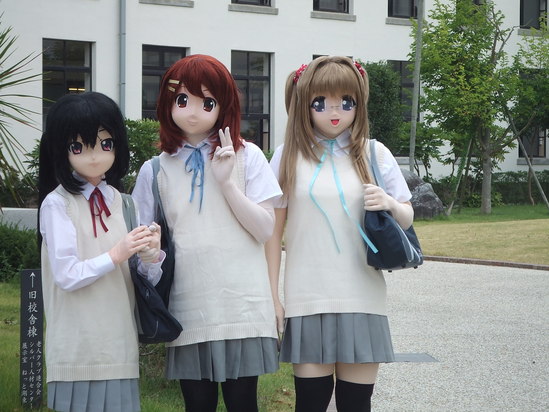 They are anime characters but they are here in real Toyosato Elementary School!