The Summer Festival at Abe Oji Shrine and Abe no Seimei Shrine
2011年 07月 28日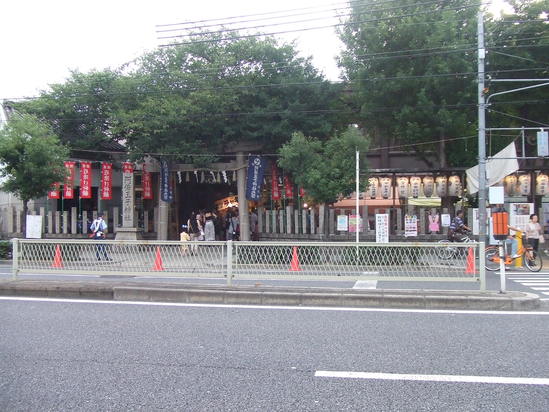 Abe Oji Shrine and Abe no Seimei Shrine are between Kumano Road and Abeno-suji Avenue. These two shrines are close to each other.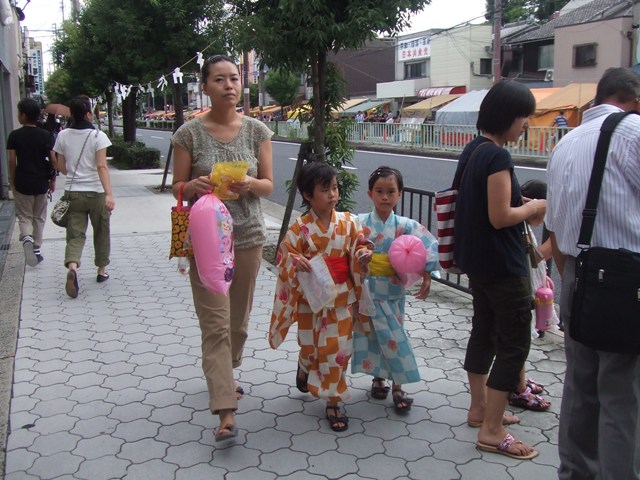 On July 27, and 28, the summer festival is held at these two shines. So now, it is being held.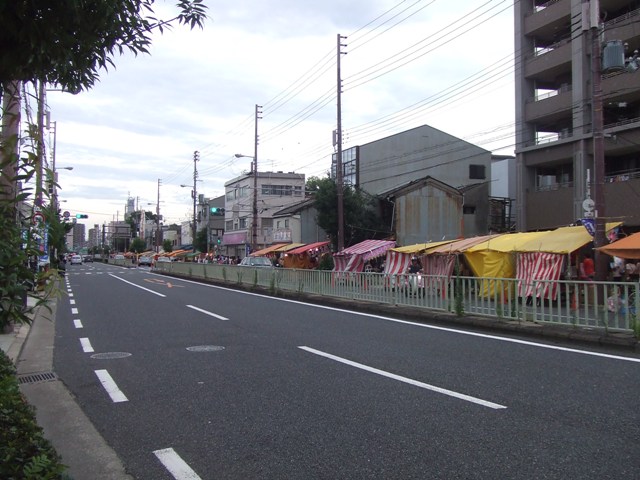 On Abeno-suji Avenue, there are row of numbers of stands.
There is a long line….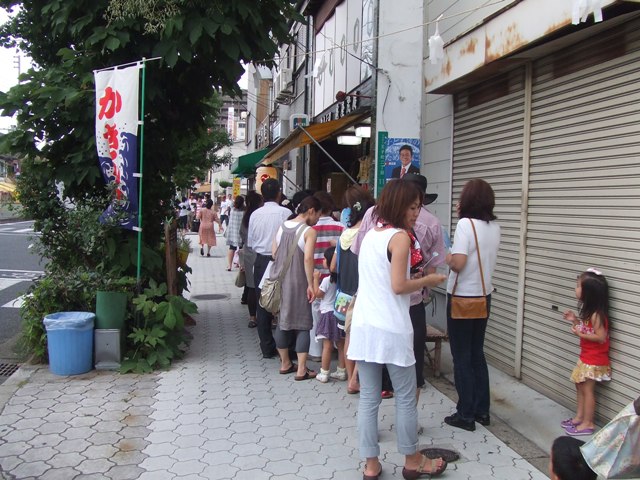 for Japanese style shaved ice.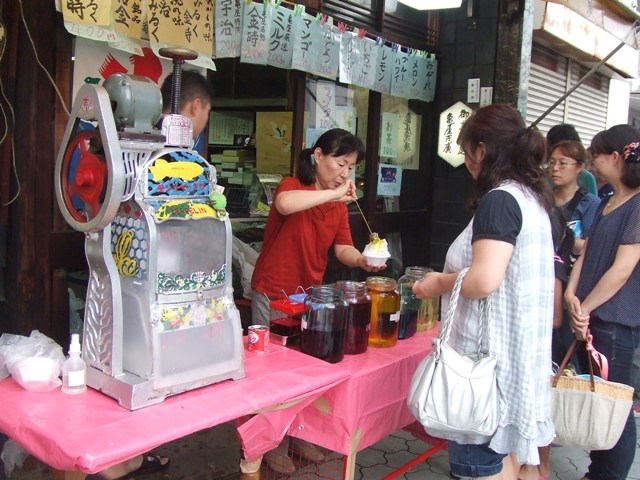 On Kumano road as well,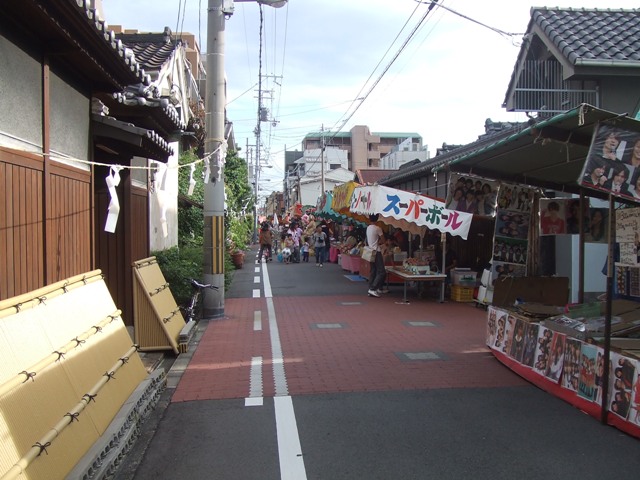 there are a lot of stands.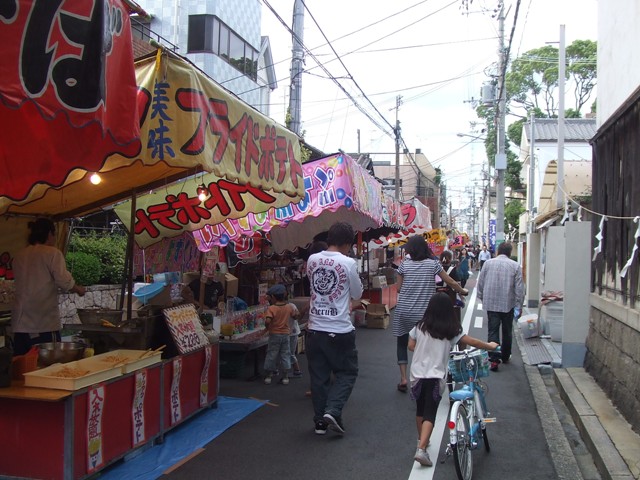 Yummy? Looks like it is.