Rice Planting Ritual, 2011
2011年 06月 14日
There was rice planting ritual at Sumiyoshi Grand Shrine today. It is held on June 14th every year.
Unfortunately, I had only 5 minutes that I could stay for today.
There were a lot of people.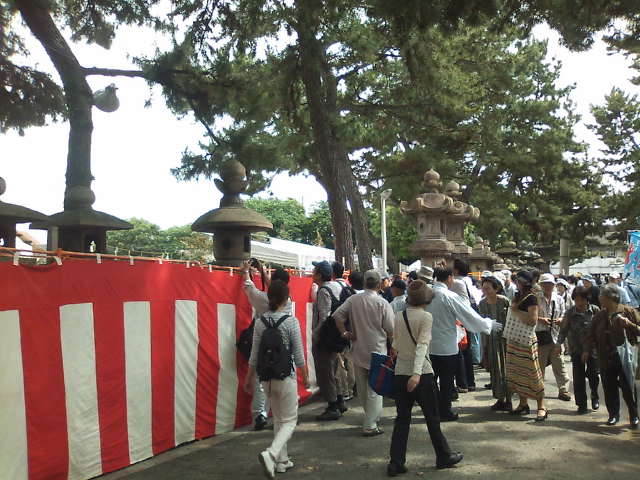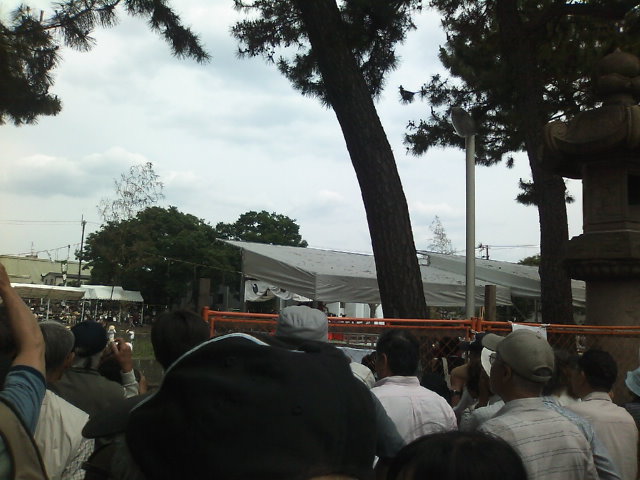 I could see nothing.
However, I can show you what was going on inside.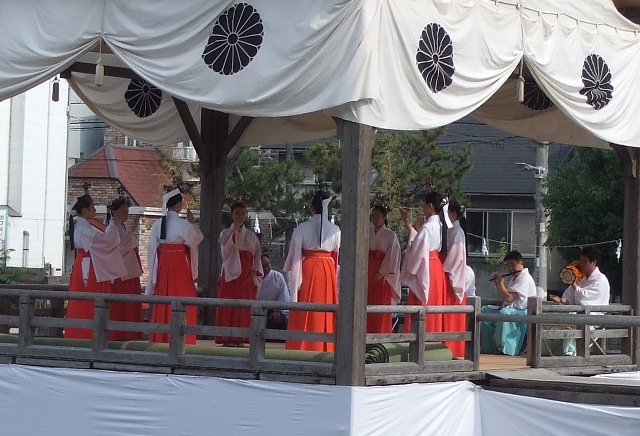 Not the picture of last year's.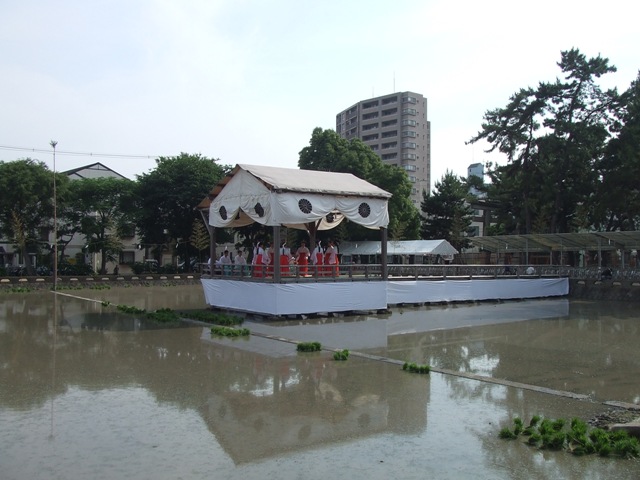 Well, I happened to see the rehearsal yesterday.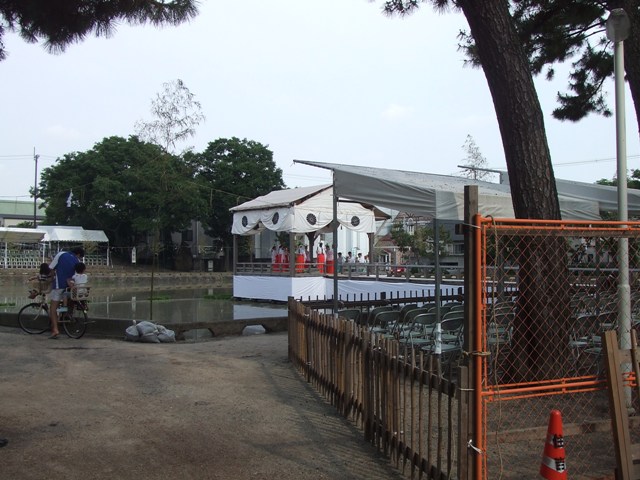 If there are no people, it will be like this.