Some people like making unique stuff. Maybe, the person who lives in this house is one of them. He or she makes stuff and even exhibits in front of the house to amuse people.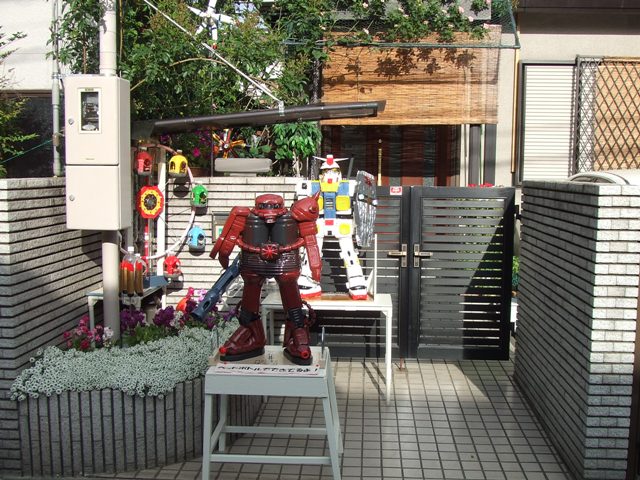 It says these robots are made from plastic bottles.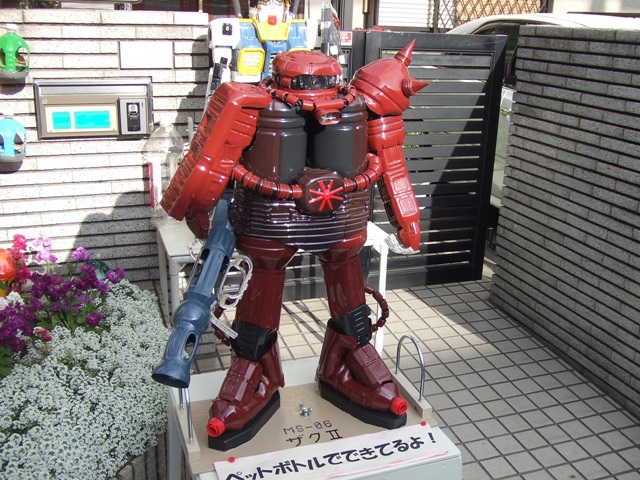 Look like they are from anime, but I am not sure. Could original.