Violin Concert at Sumiyoshi Grand Shrine
2011年 05月 15日
Many events are going on to celebrate the 1800th year at Sumiyoshi Grand Shrine.
On 14th, there was a violin concert, which was one of the events. I was wondering where it was going to be.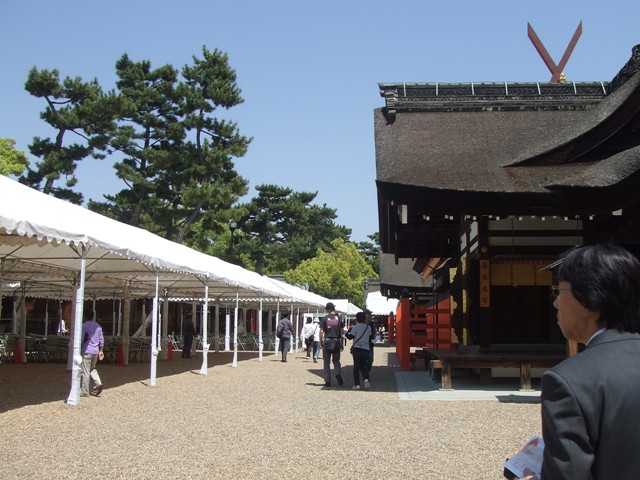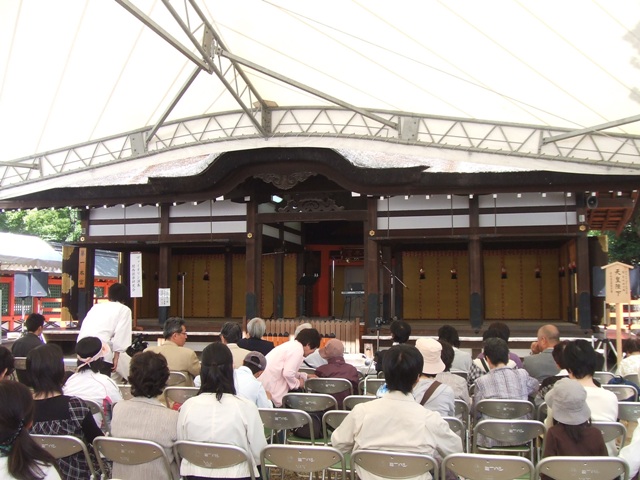 It was at the first shrine! Incredible!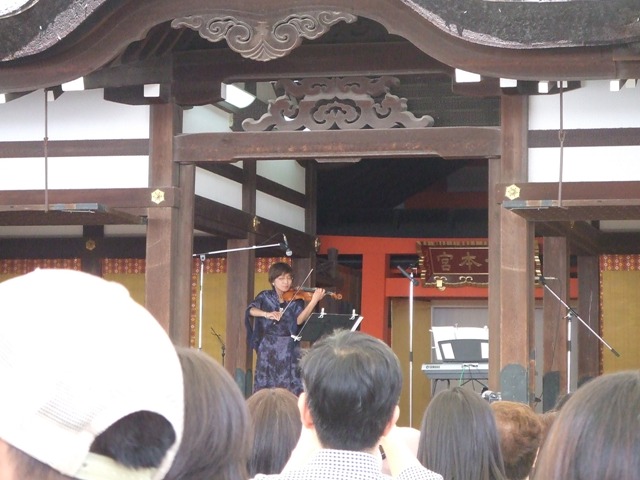 The concert started with "Amazing Grace", which perfectly matched with the shrine.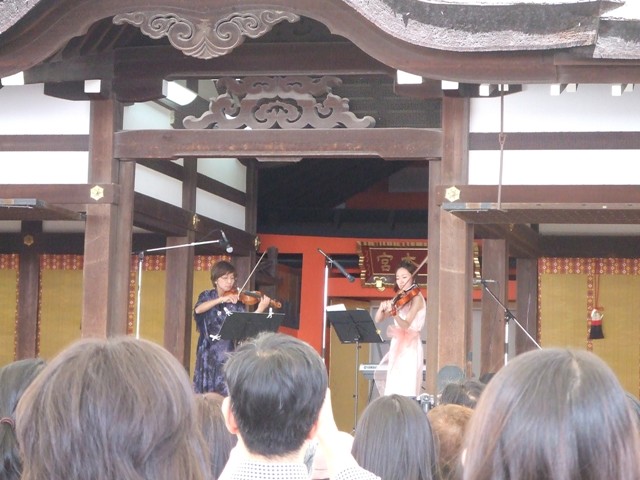 Bach was good in the lovely spring breeze.