Shirayuki, the god's horse in Sumiyoshi Grand Shrine
2011年 05月 14日
This year, 2011 is the 1800th year of Sumiyoshi Grand Shrine.
There are many events going on now.
When an event is held, yes, Shirayuki, the god's horse, is here.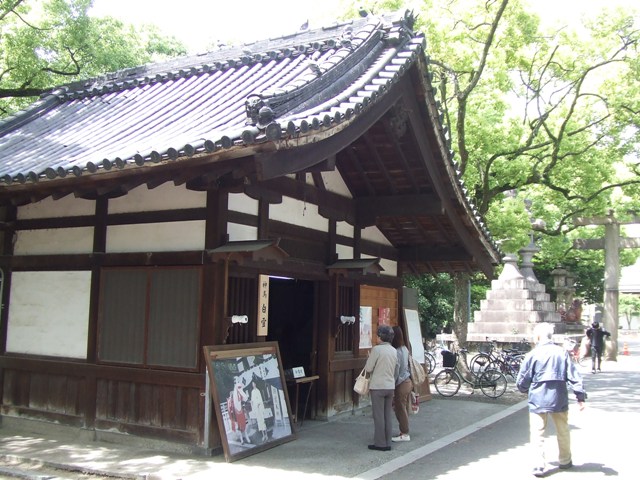 The "former" Shirayuki is now retired, and new Shirayuki was dedicated on May 8, 2011, that is the 23th year of Heisei, which is just a few days ago.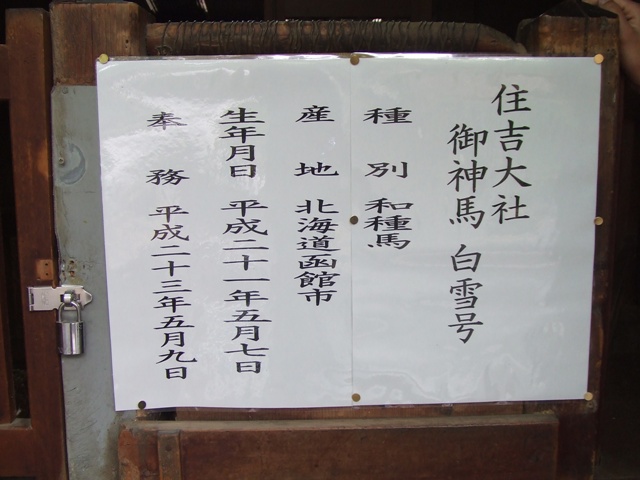 Mmm?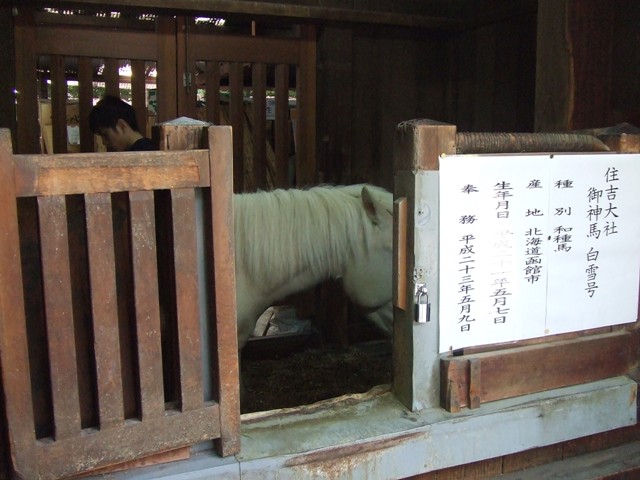 Yeah.