New Shopping Center In Abeno, Q's Mall & Q's Town
2011年 05月 12日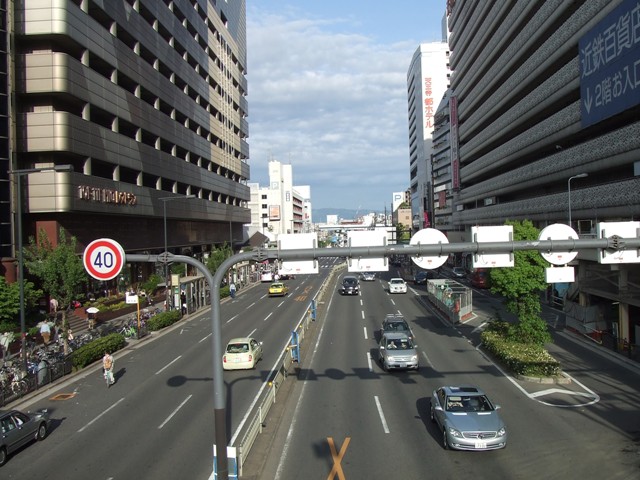 This road which runs from west to east is a border line between Tennoji-ku and Abeno-ku. On Tennoji-ku side, there is JR Tennoji Station.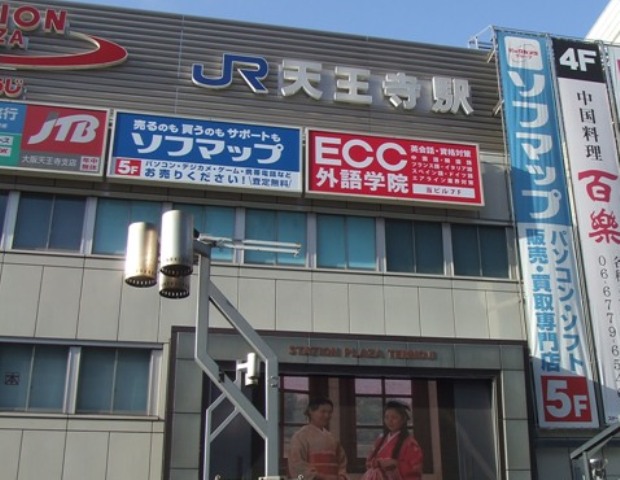 On Abeno-ku side, there is Kintetsu Department Store, and newly-built "Abeno Q's Mall" which just opend on April 26th..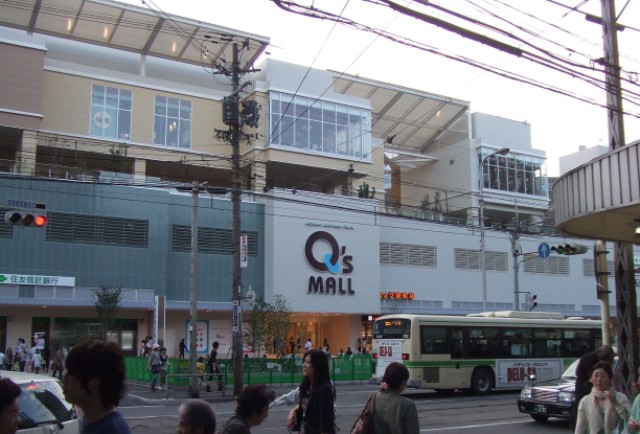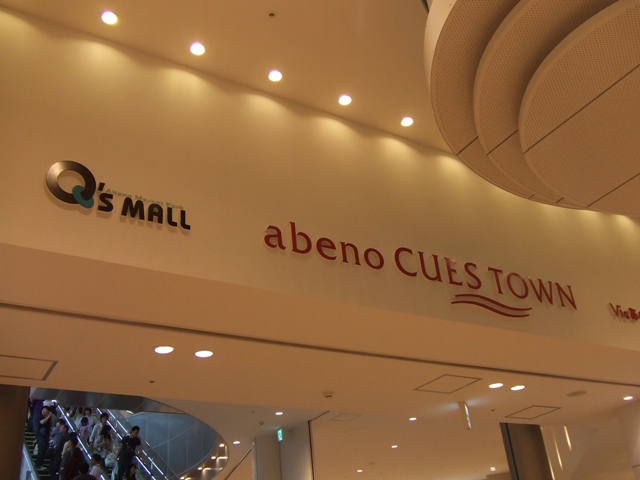 "109" is a famous fashion place in Shibuya, Tokyo. Now it's in Abeno, mainly for teenagers.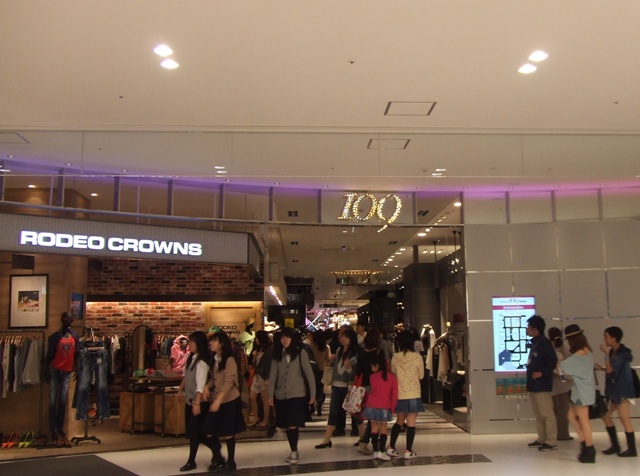 It is spacious, but it looks like a major shopping mall in America.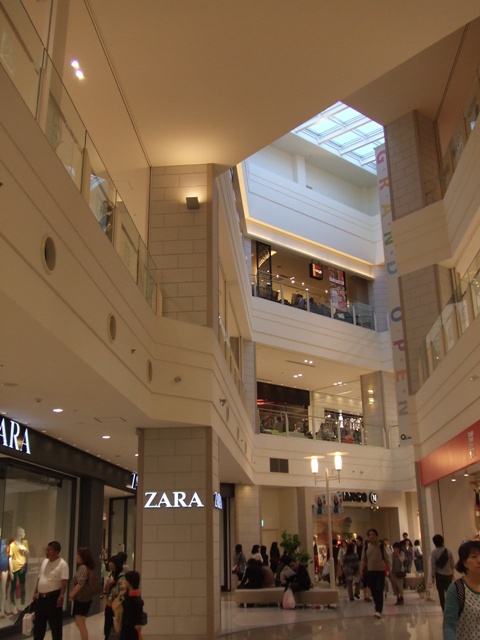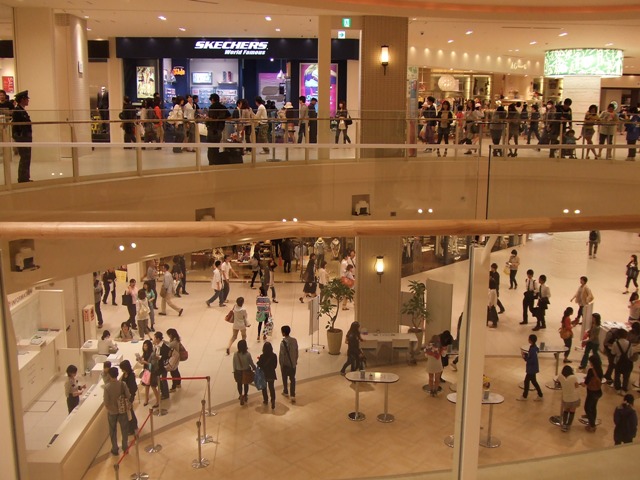 The good thing is there are a lot of places to take a rest.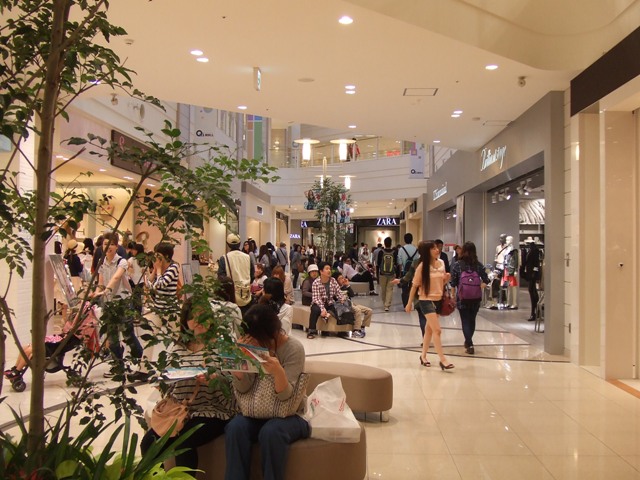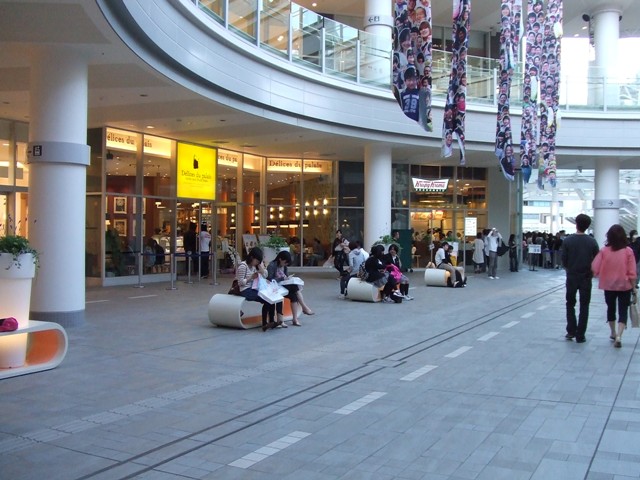 There is a lo-o-o-ng line in front of a donut store. Is it so good? I will try….someday.