Relief fund for the quake and tsunami survivors
2011年 03月 19日
What I can do now is to donate to relief fund.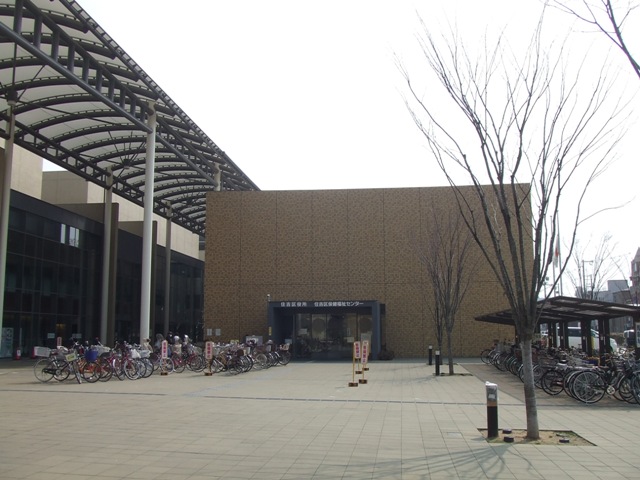 I went to the local ward office.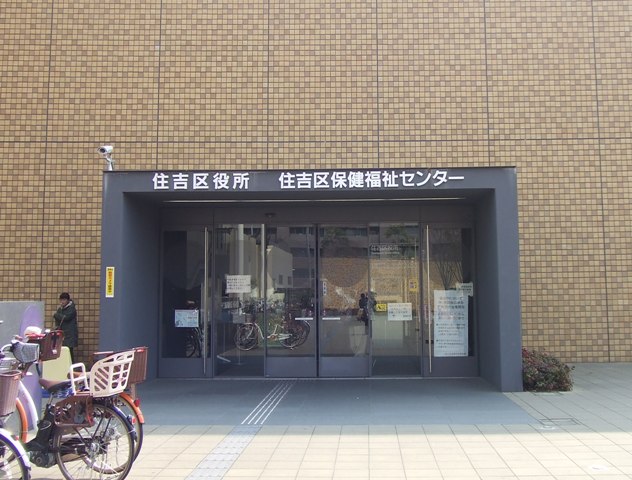 There is a donation box at the entrance.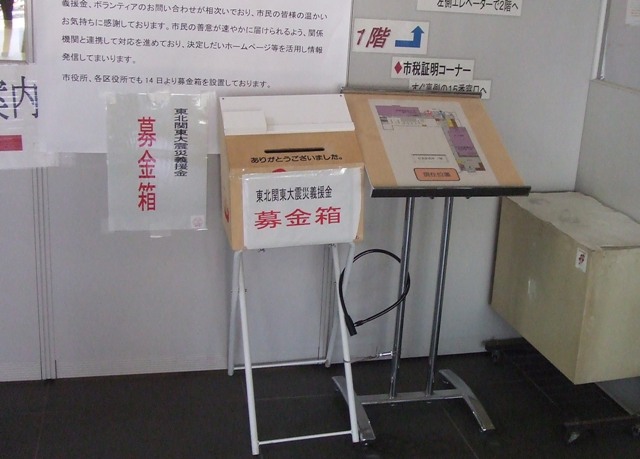 In Osaka City, each ward office has a donation box like this.
There are donation boxes at major department stores and shopping areas.
According to the newspaper yesterday, the hotels in Osaka are full because foreign companies based in Tokyo have temporary offices in the hotels in Osaka.
I pray for the safety of survivors, and the safety of the affected areas.