Two of the slopes in Tennoji, Kiyomizu-zaka and Tenjin-zaka
2011年 03月 07日
There are seven prominent slopes in Tennoji area.
I introduced
Genshoji-zaka
before.
Since this area is on Uemachi Plateau, there are lots of ups and downs.
Just beside Kiyomizu Temple, there is the slope called "Kiyomizu-zaka".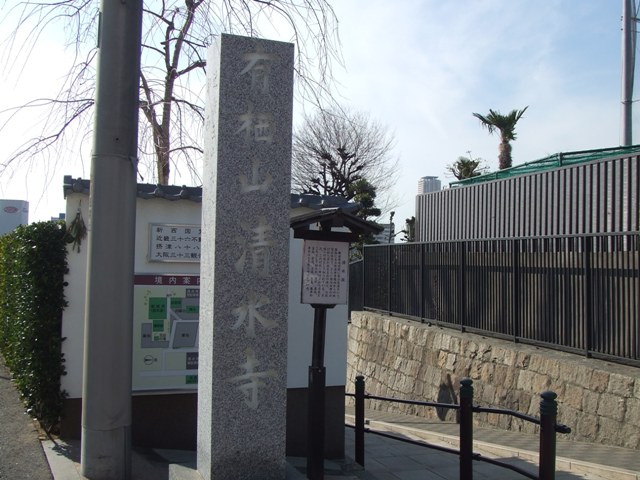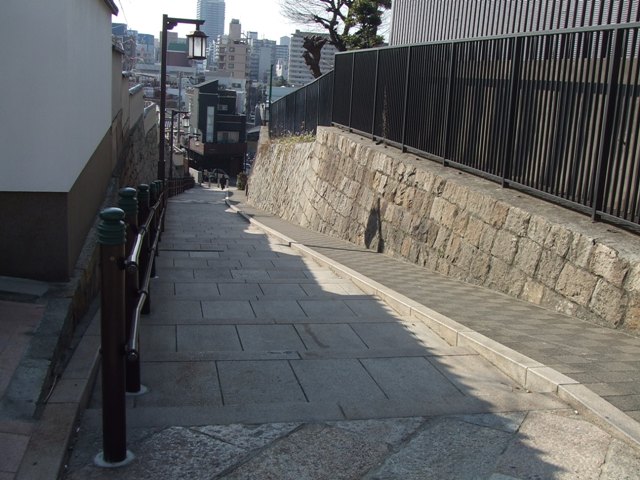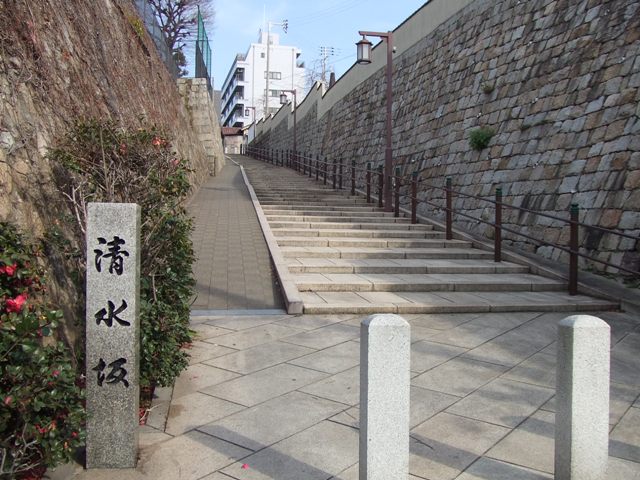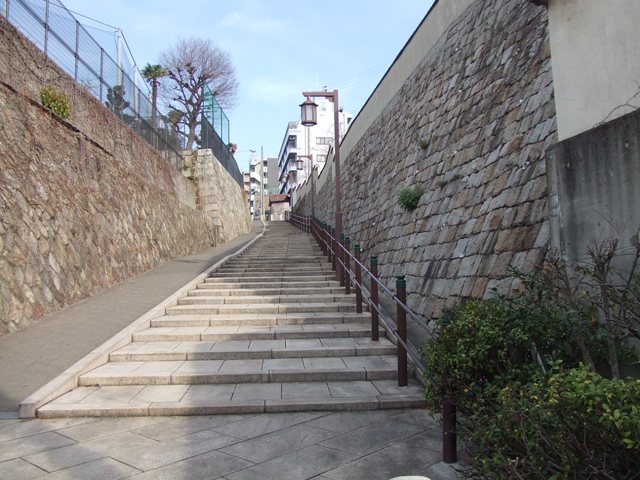 Not so far from Kiyomizu-zaka, there is another slope called "Tenjin-zaka".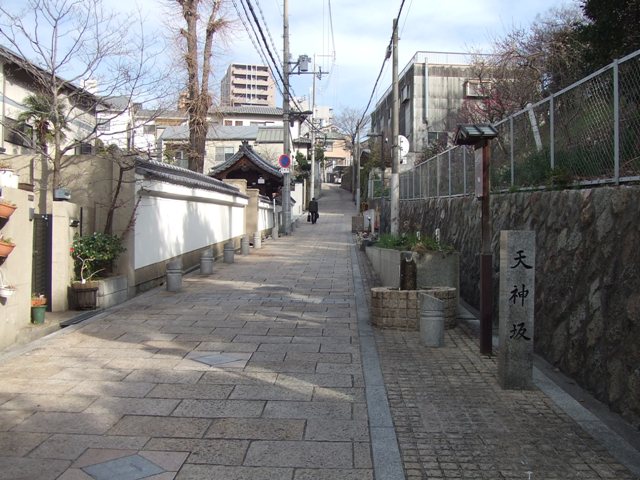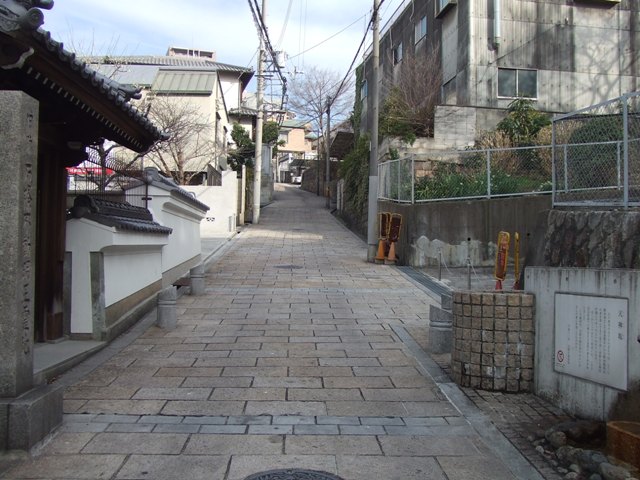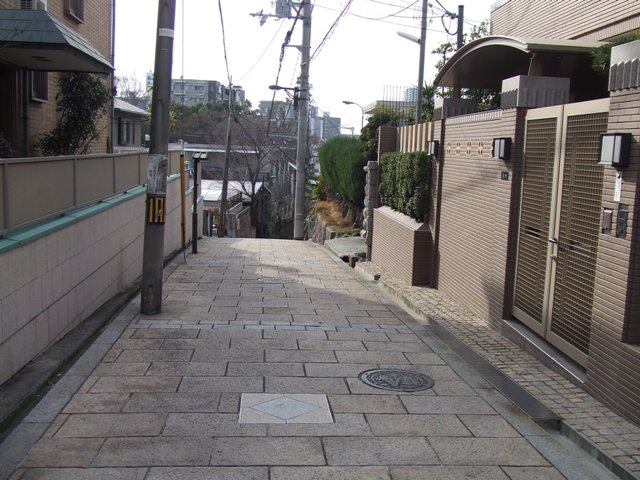 There reason why it is called "Tenjin-zaka" is that this slope leads to "Yasui Shrine", which enshrines one of deities, "Tenjin".